Football Club
Mondays - 3.15-4.00pm - With Mr Baker and Mr Waples
Year 3 & 4 have loved learning new skills this term with Mr Baker and Mr Waples. They can't wait for next term!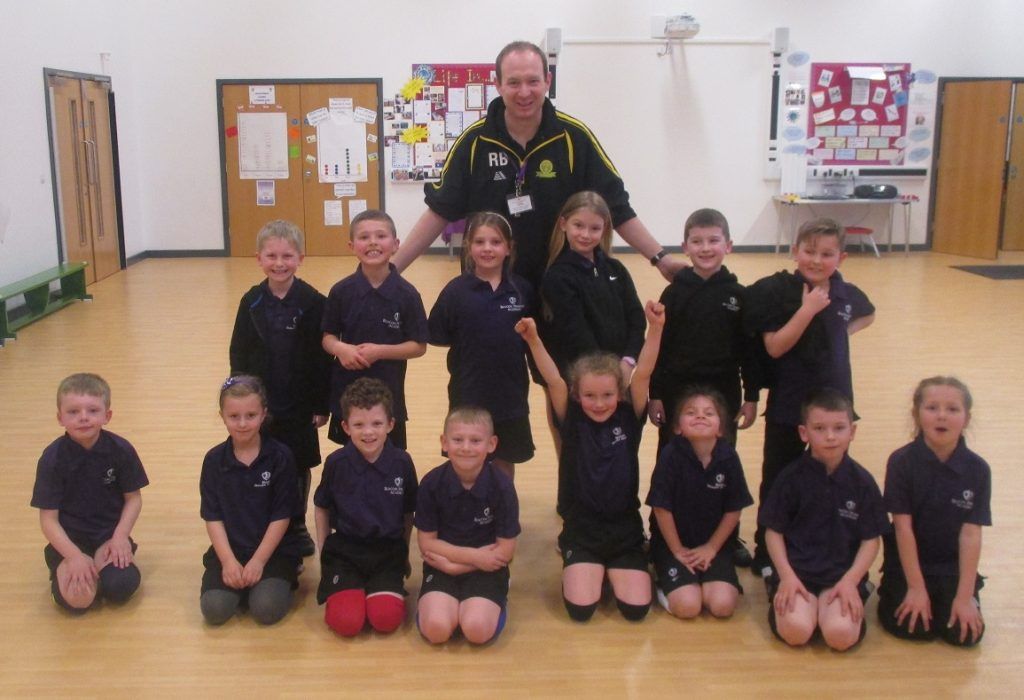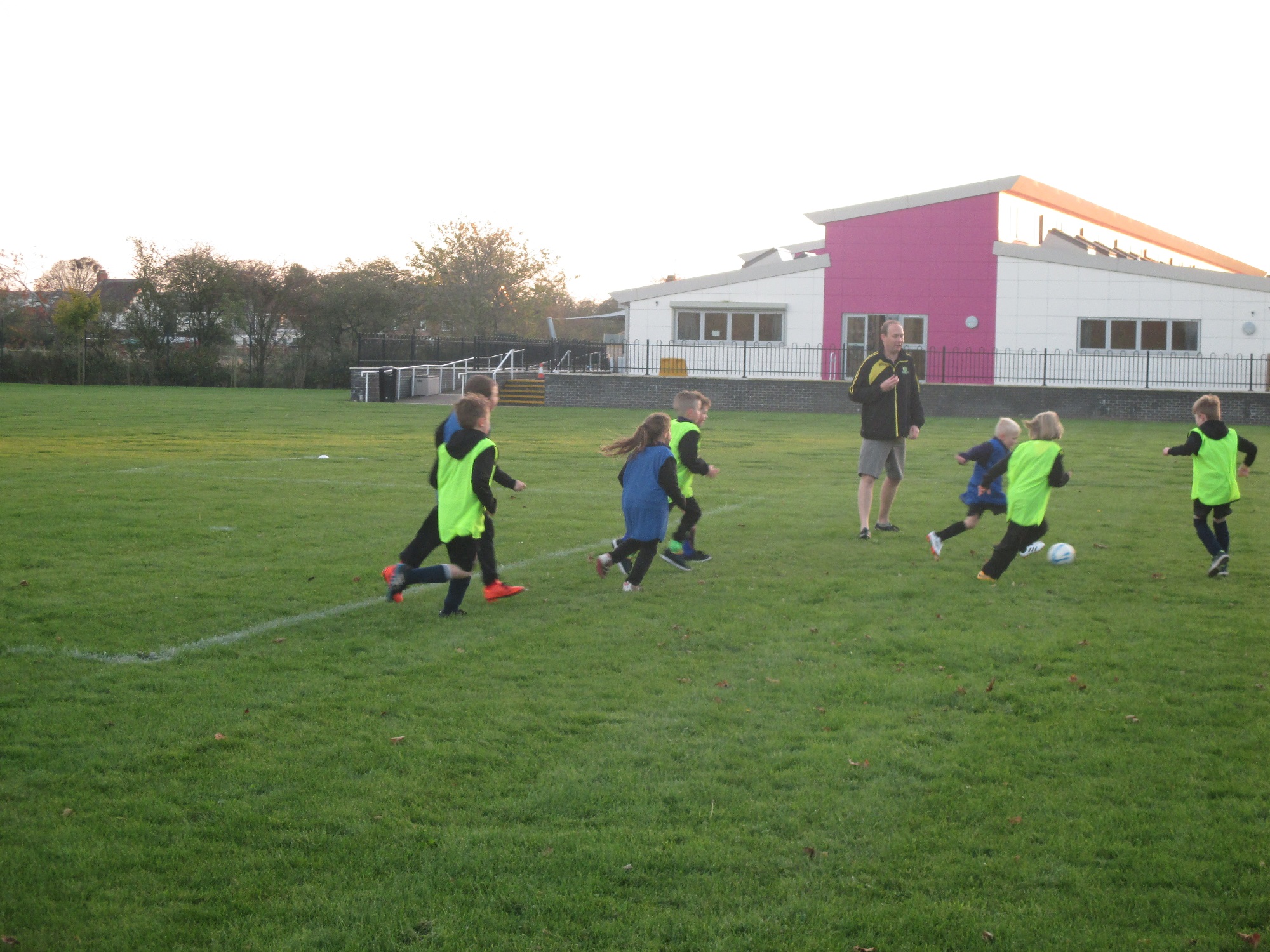 Mr Baker refereeing the game between the blue and the yellow team!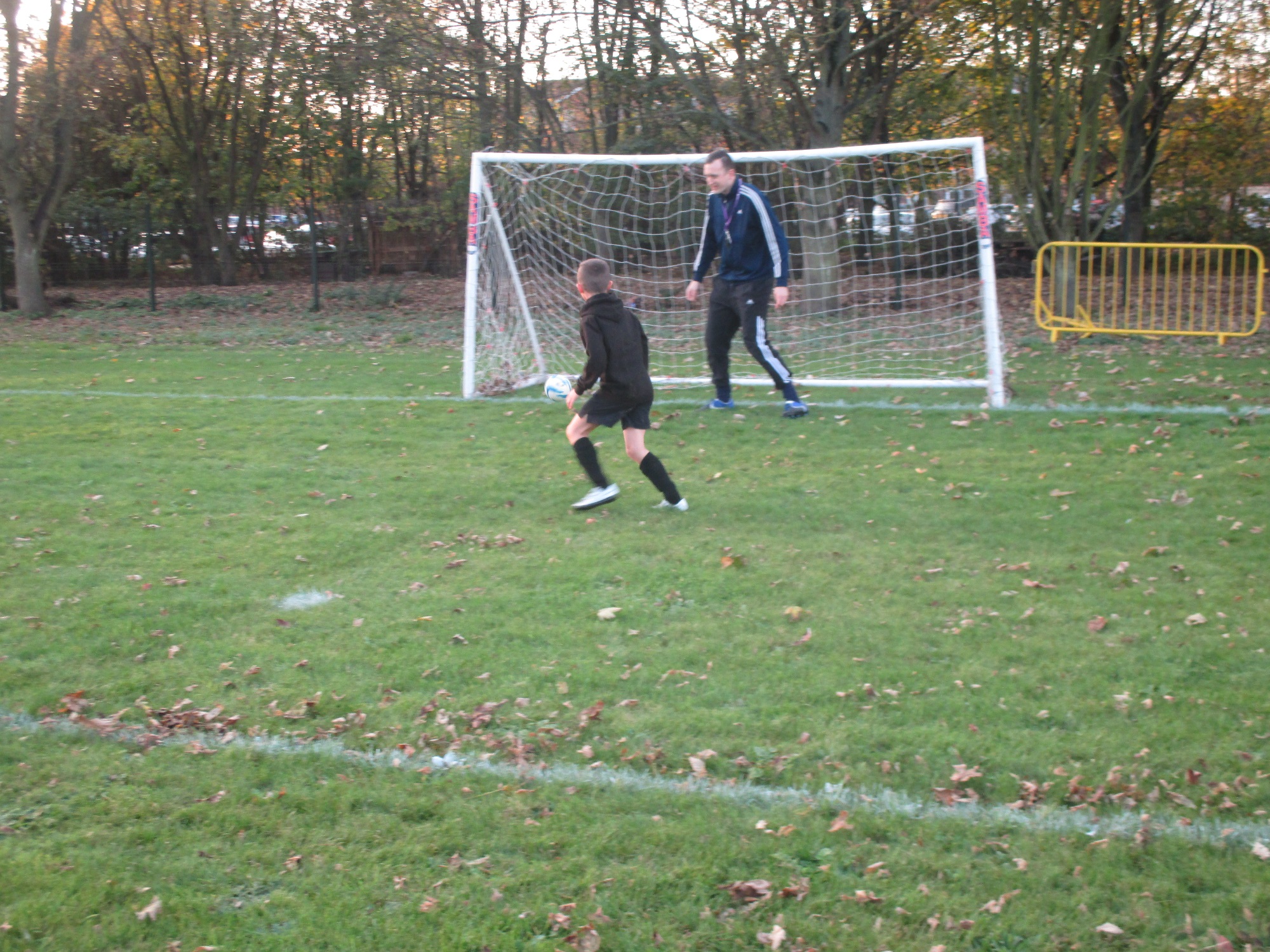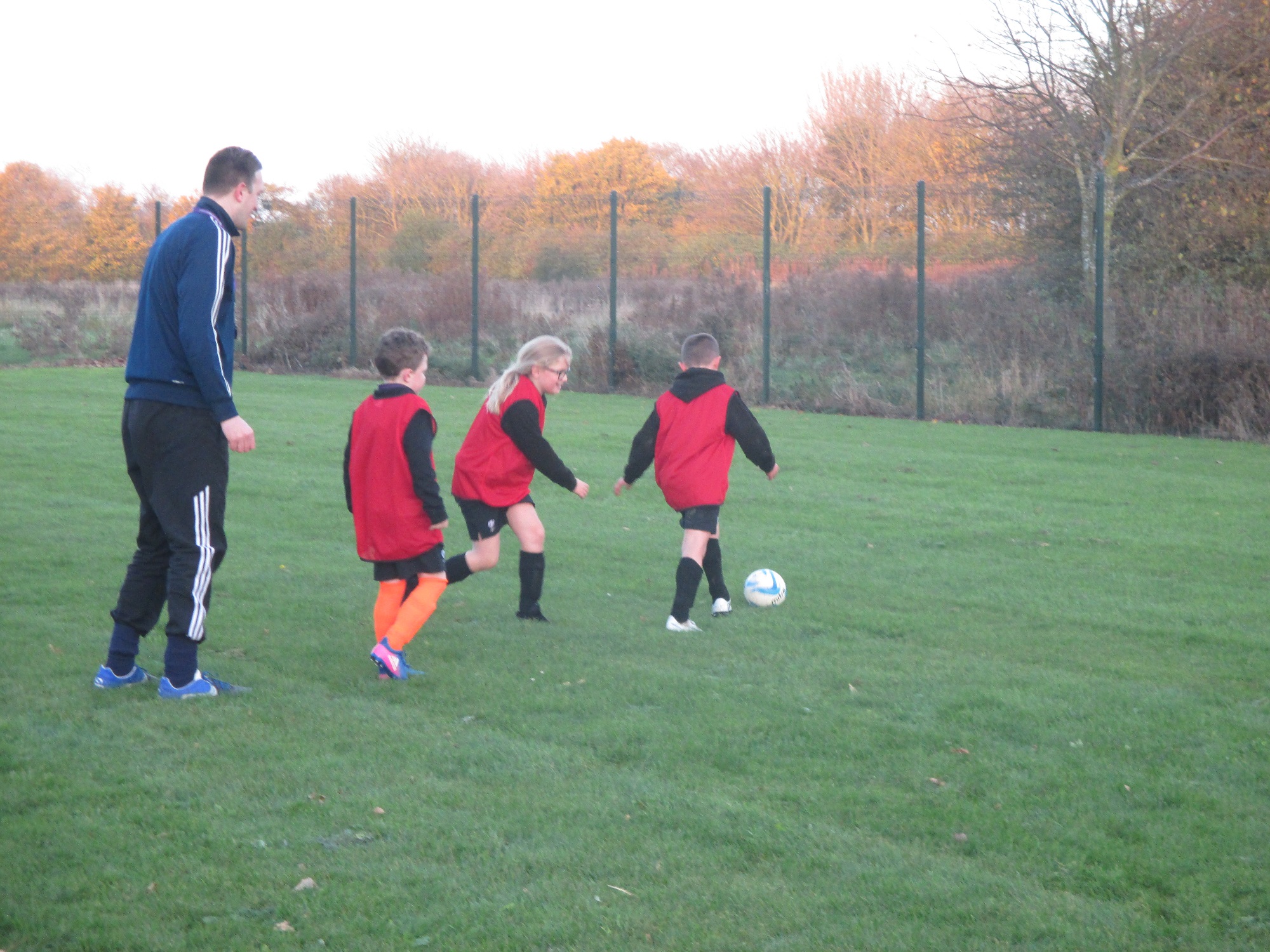 Mr Waples in goal trying to defend a shot from Justin!
Mr Waples teaching the children how to pass as a team!