Year 1 (The Penguins)
Fortnight beginning 15th October 2018

We've had a very busy start to Term 2. In Maths, the children have been learning how to subtract numbers. In English, we have been looking at features of a recount and the children have been using these to tell us what they have been up to during the October half term.
Within Science, we have been continuing to look at a variety of animal's eating habits in preparation for our trip to Lincolnshire Wildlife Park. In PE, the adults have been amazed by the children's determination whilst participating in Boxercise - an activity which is new to most.

Fortnight beginning 1st October 2018

In English, we have been identifying adjectives and nouns. We have then linked these in to make noun phrases about Geoffrey and all his friends. In Maths, we have been looking at 2D shapes and identifying what shapes we can find around school. We have also conducted a science investigation to see what activities are easy or difficult with our eyes open or closed! The children in Year 1 have been finding out about Queen Elizabeth and telling us what they would do if they were King or Queen for a day!

Week beginning 24th September 2018

This week we have been learning how to use the structured number line to help with our addition. The children have been working very hard to count carefully so that they get the right answer. On Tuesday, the children realised that Geoffrey the giraffe had gone missing! The children created missing posters to see if anyone knew anything about Geoffrey's whereabouts. On Friday, the children decided to use their investigative skills to find Geoffrey by following the clues and evidence to track him down. We have been also been practicing our country dancing and football skills in PE. In Science, we have been learning about the different categories of animals.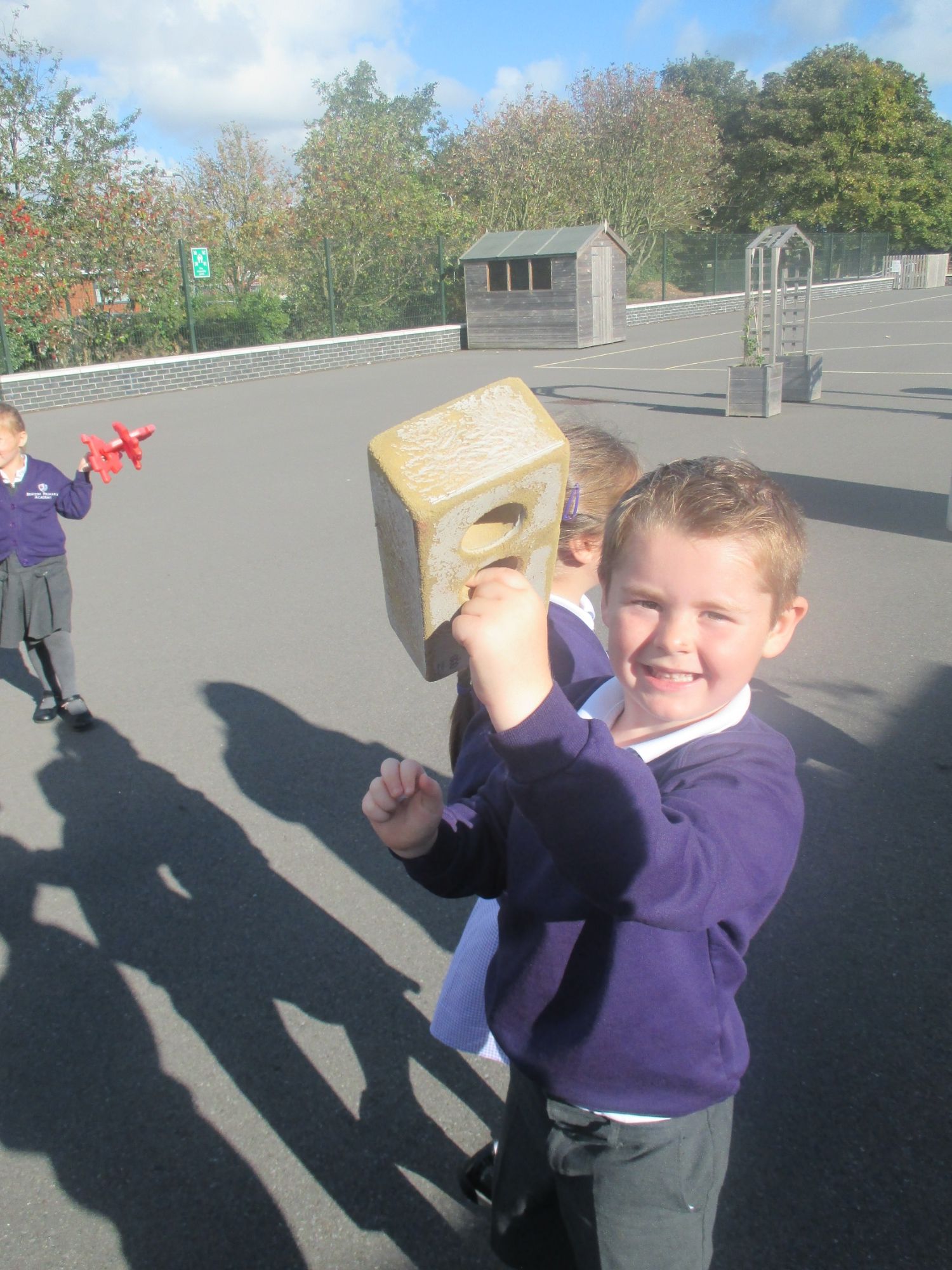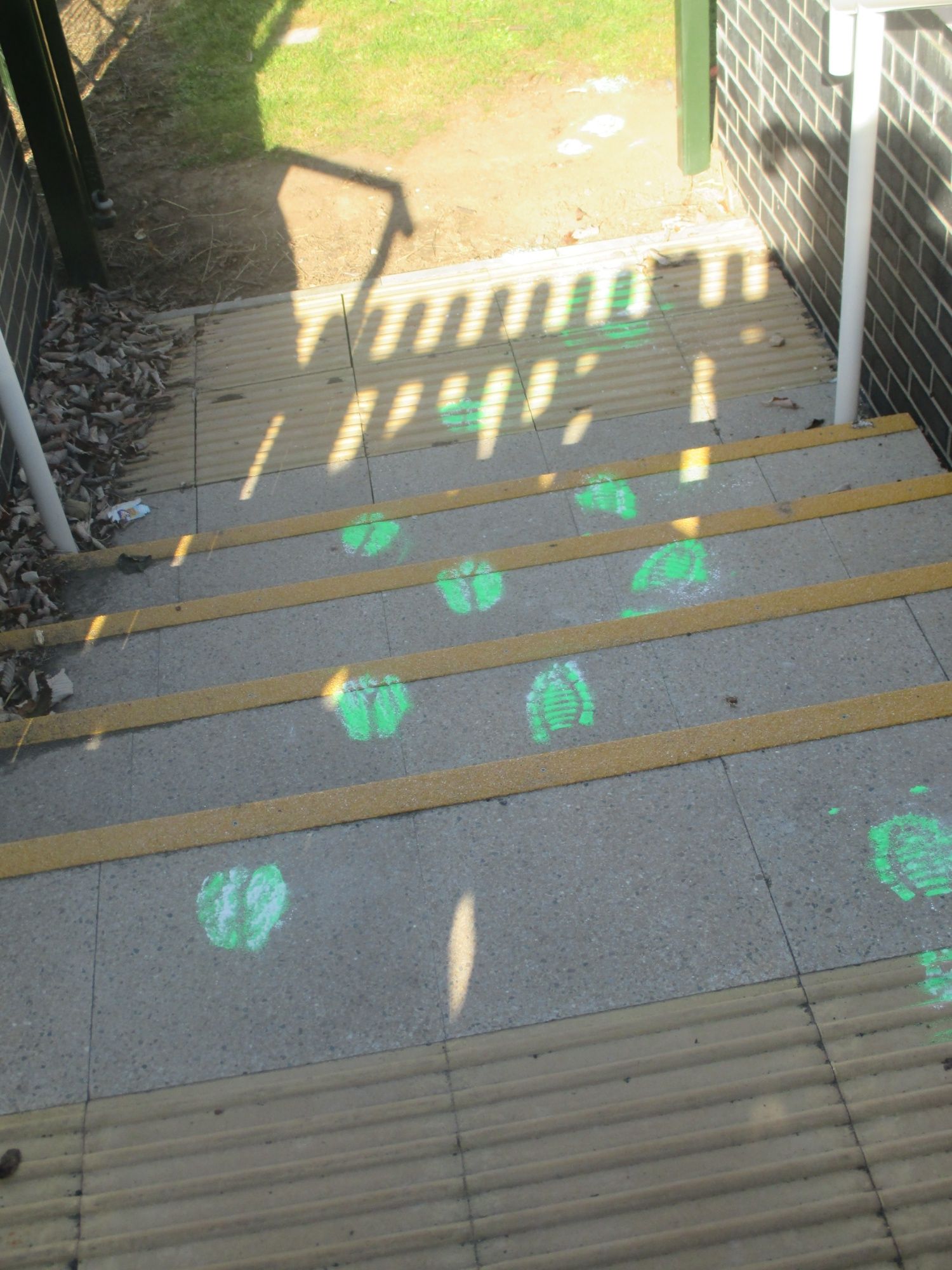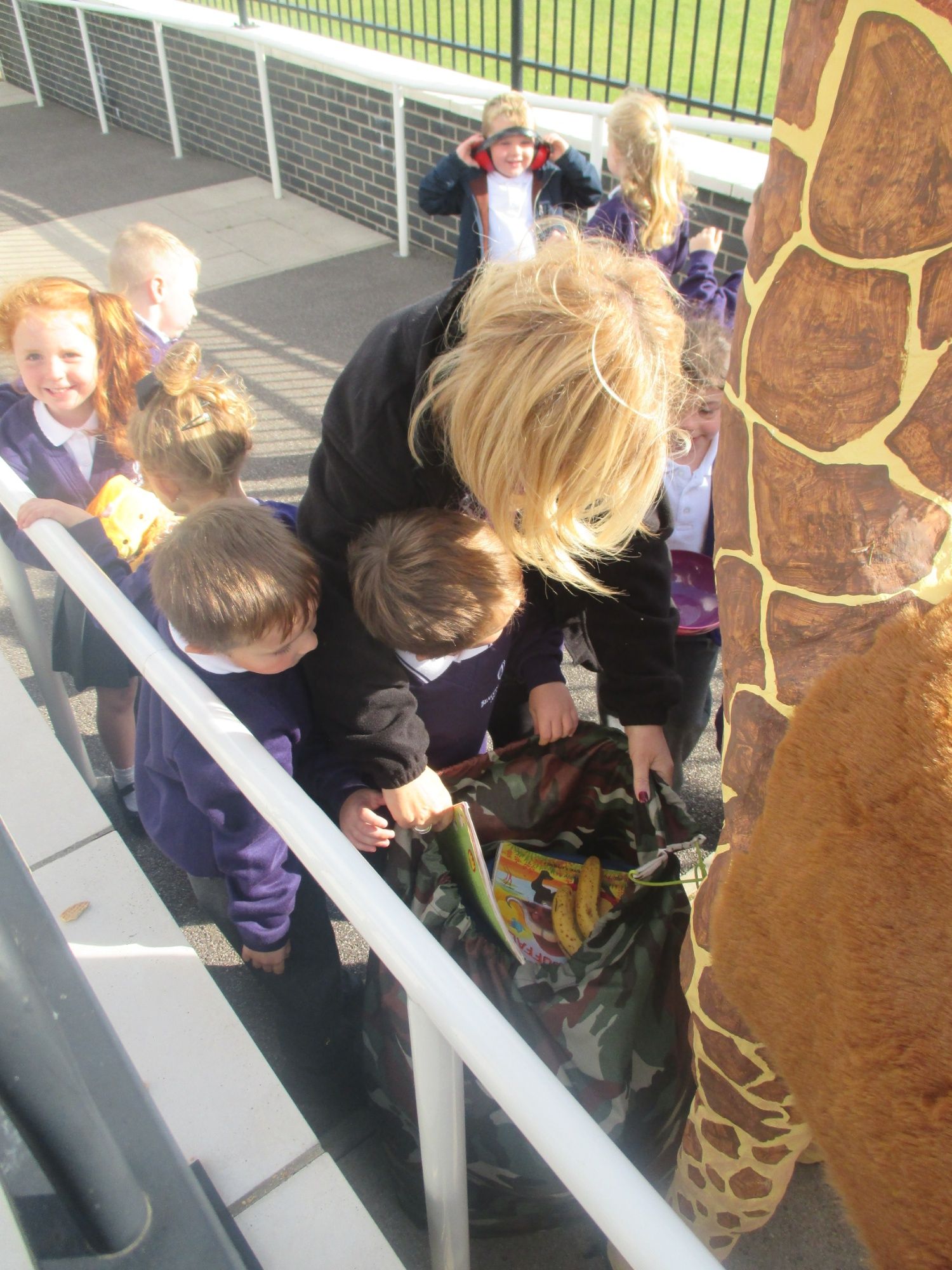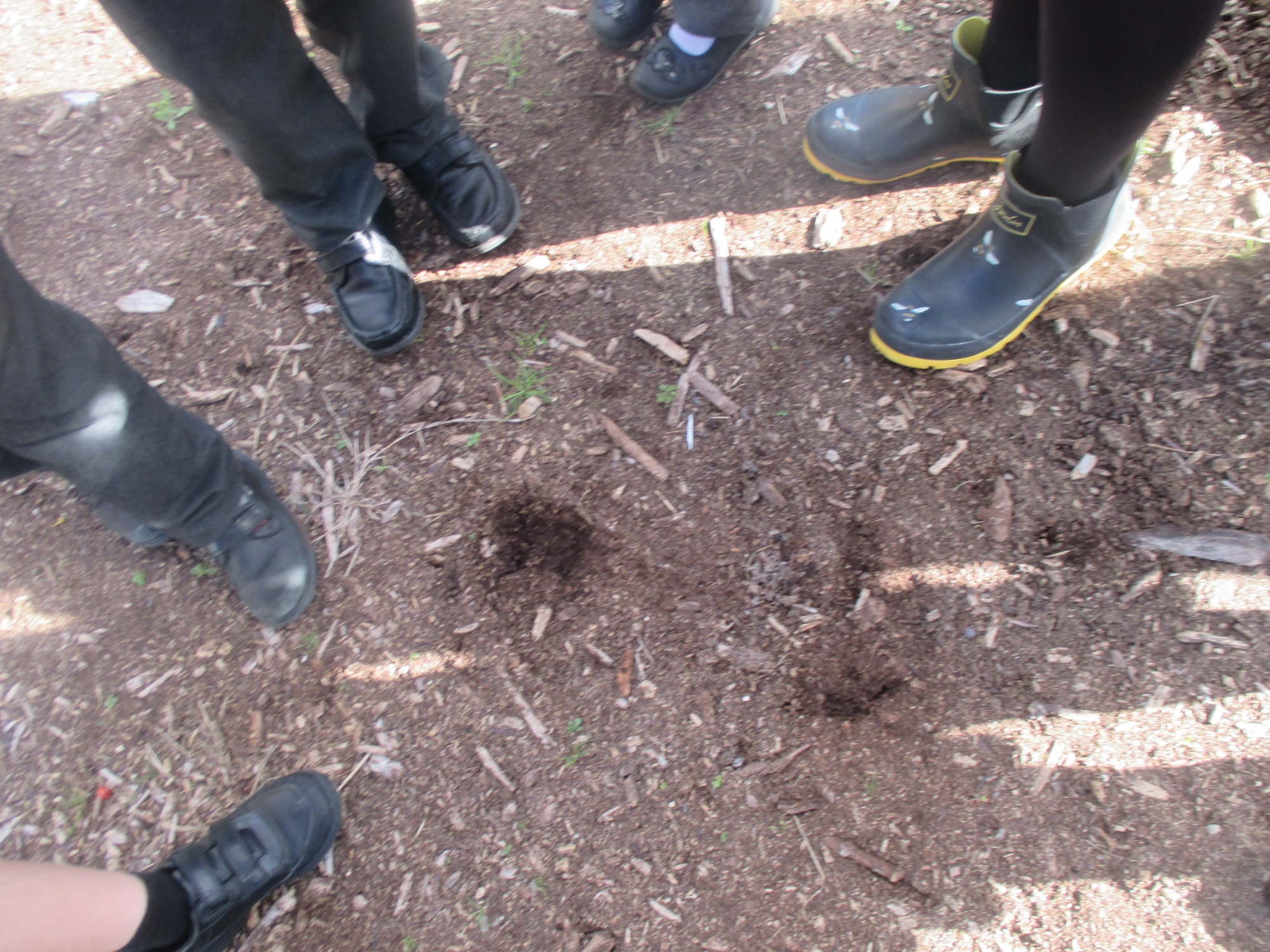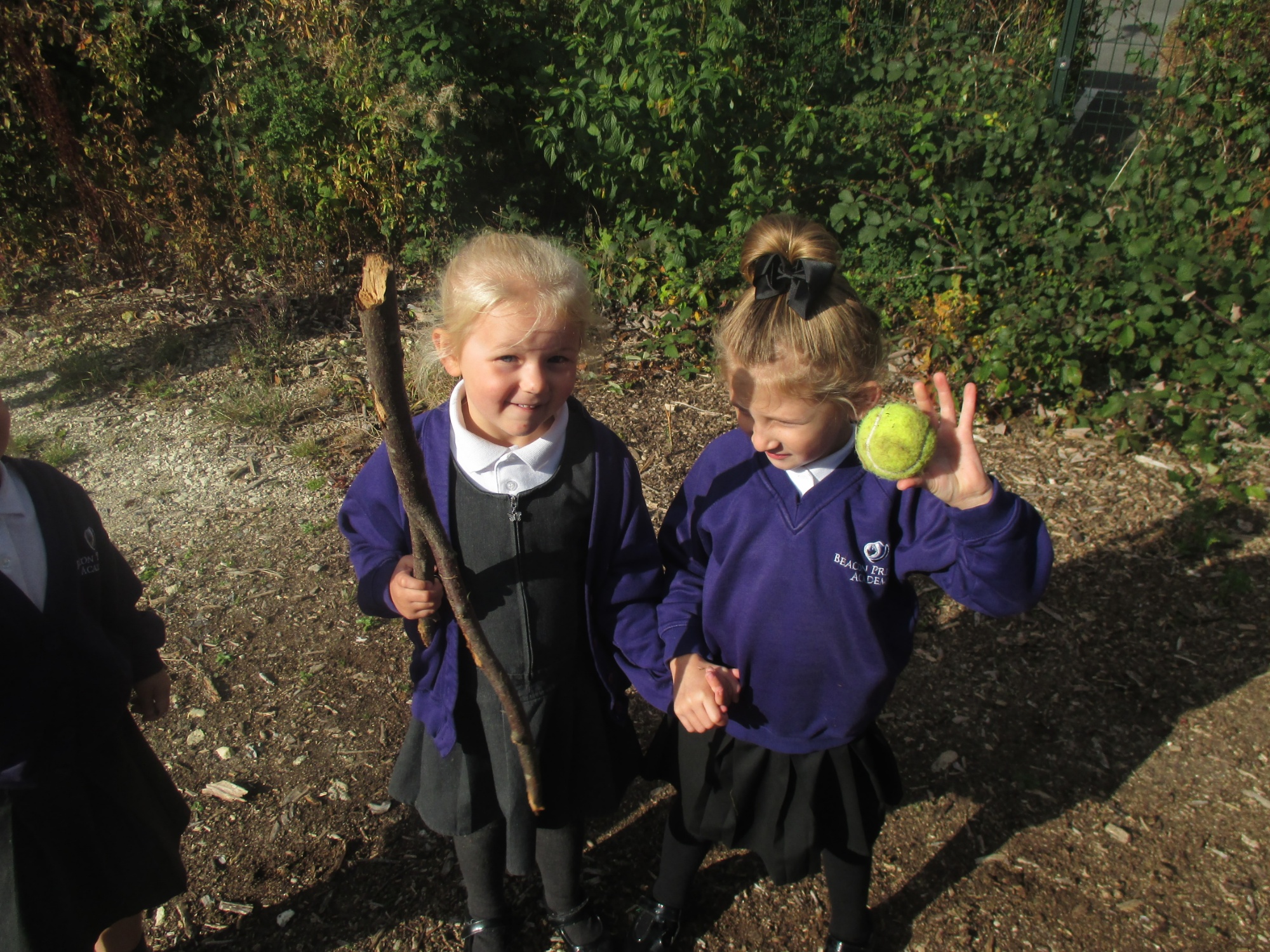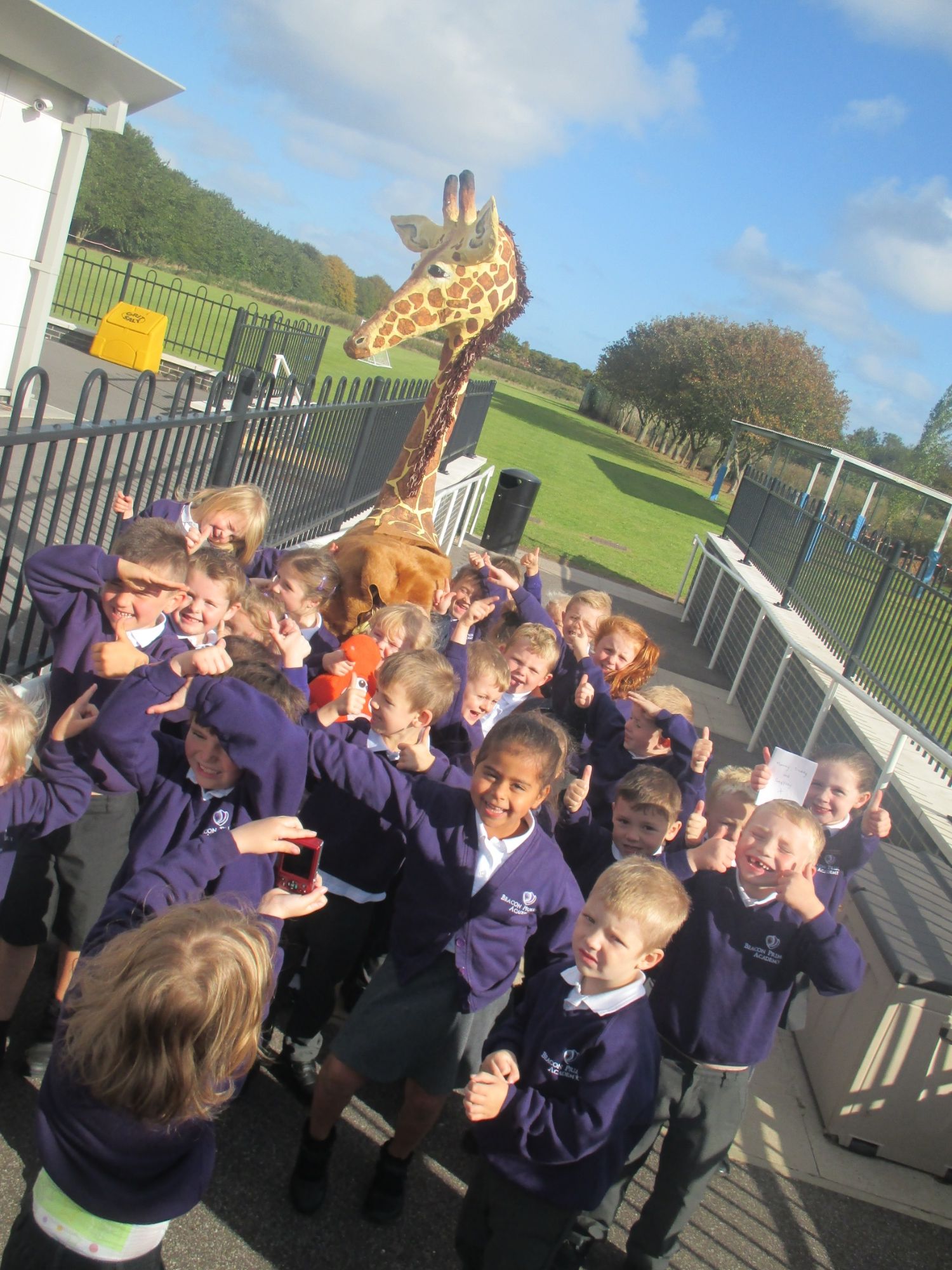 Week beginning 17th September 2018
In English, we have been looking at adjectives and how these can make our sentences more interesting. We have used these to describe pictures and Miss Fear and Mrs Porter have been amazed at some of the vocabulary that the children have been using. In Maths, the focus has been addition and the different ways that we can use it to help us add two numbers together. During our music lessons we have been focusing on rhythm and to compliment this Mrs Hall has also been teaching us country dancing - after a few more weeks of practice I'm sure we will have mastered a whole routine!

Week beginning 10th September 2018
Our first full week in Year 1 has flown by! Miss Fear, Mrs Porter and Mrs Hall were very impressed with us. In English, we have been learning about nouns and how to identify these in sentences. In Maths, we have been learning about place value and how to identify tens and ones in numbers up to 50. We have had a visit from JB Adventures this week and we went on an adventure to find the dinosaurs. We showed JB how good we were at listening and re-telling the story.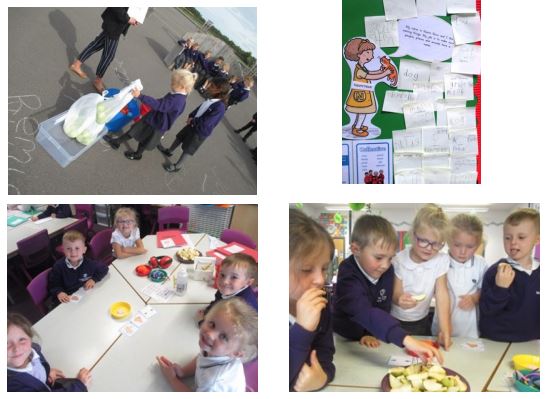 Week beginning 4th September 2018
It has been our first week in Year 1 and we have been very busy with our learning. We have looked at our numbers and have been practising counting to 100. We have been working on our writing skills and using our phonic knowledge to sound out words. We have also had our first music lesson. This term is going to be amazing. We are looking forward to it!