Year 4 (The Lemurs)
Week Beginning 16.4.18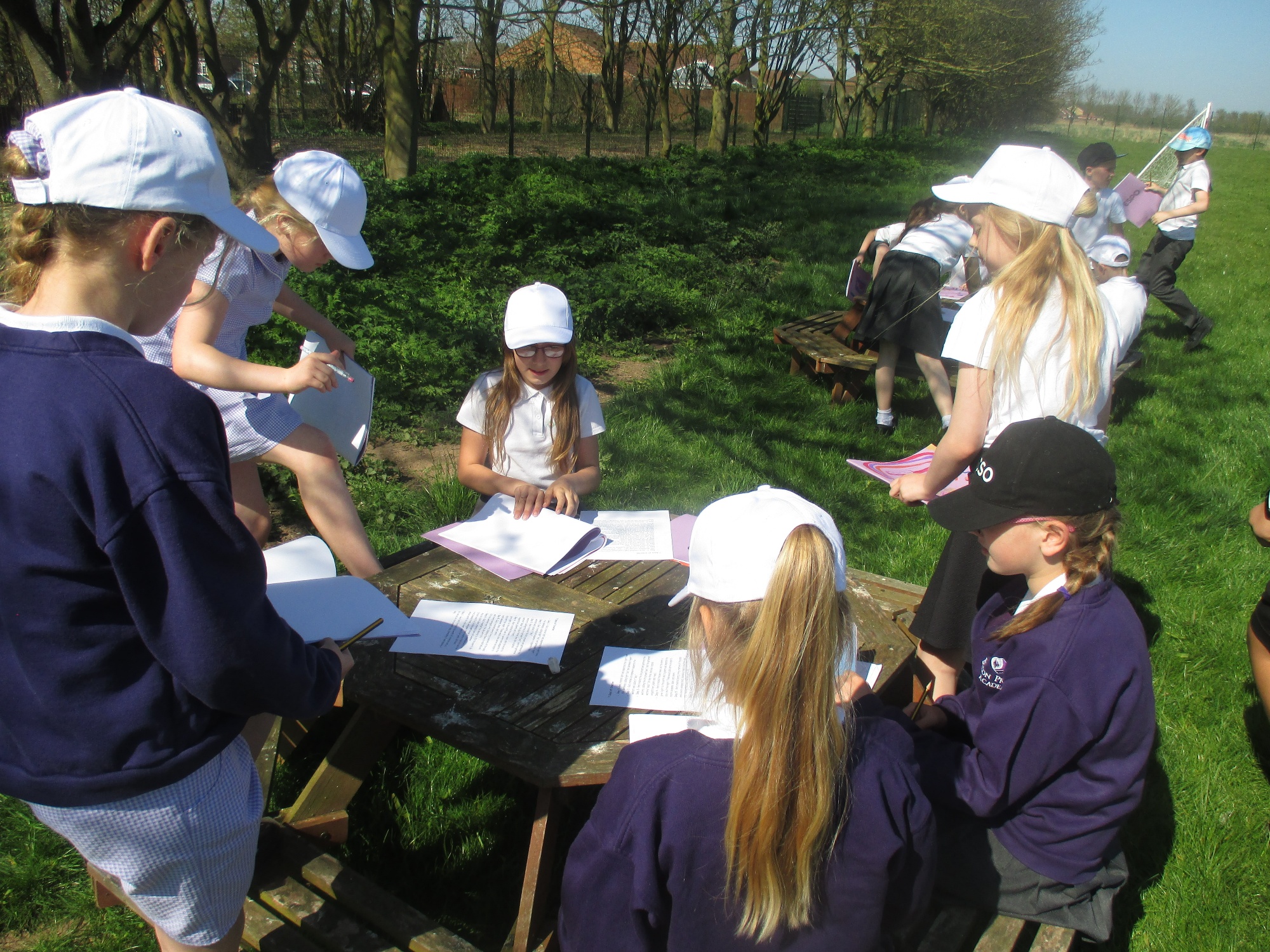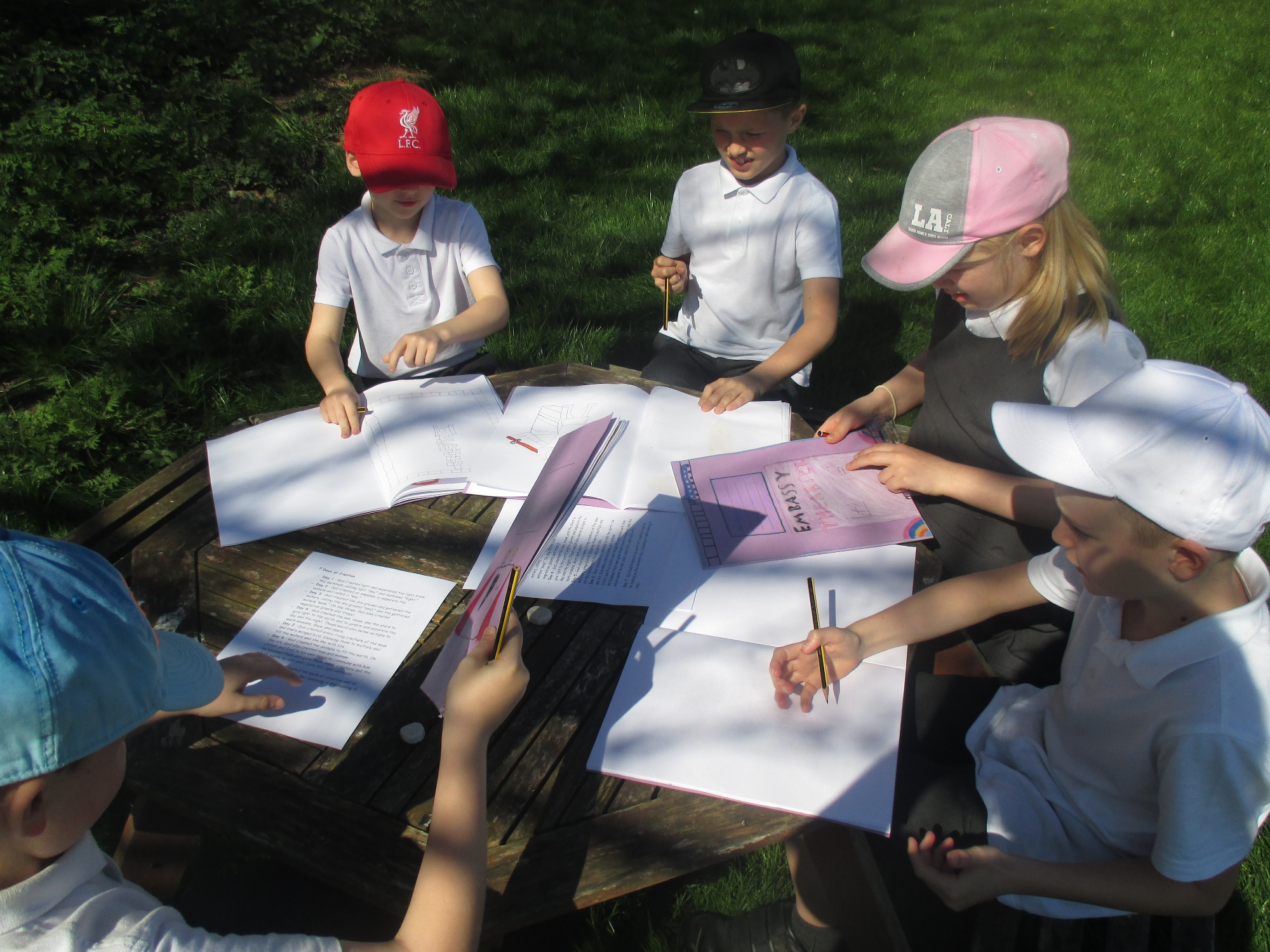 We took full advantage of the sunshine by taking our sketch books outside for some observational drawing on our theme of the Creation Story.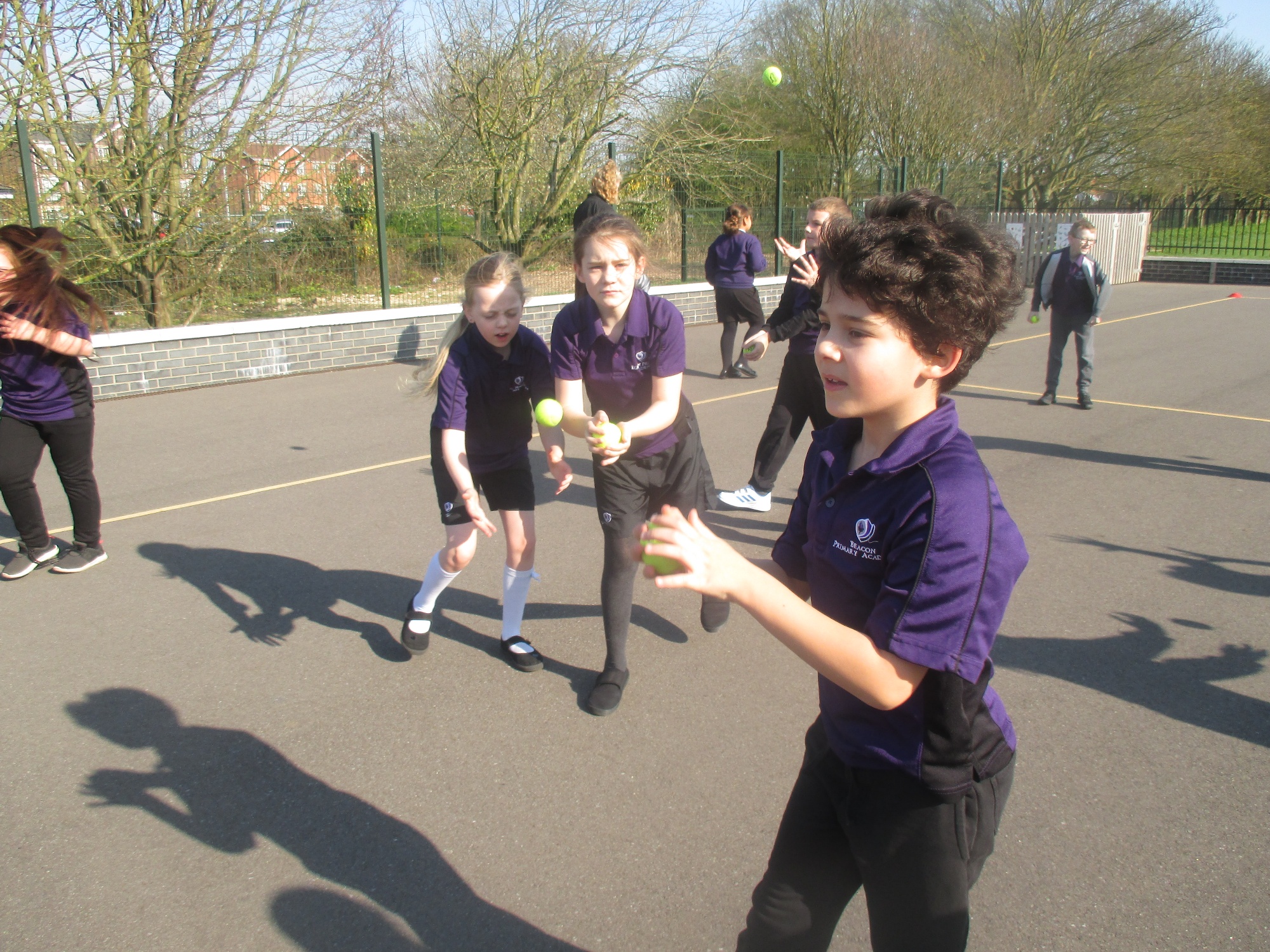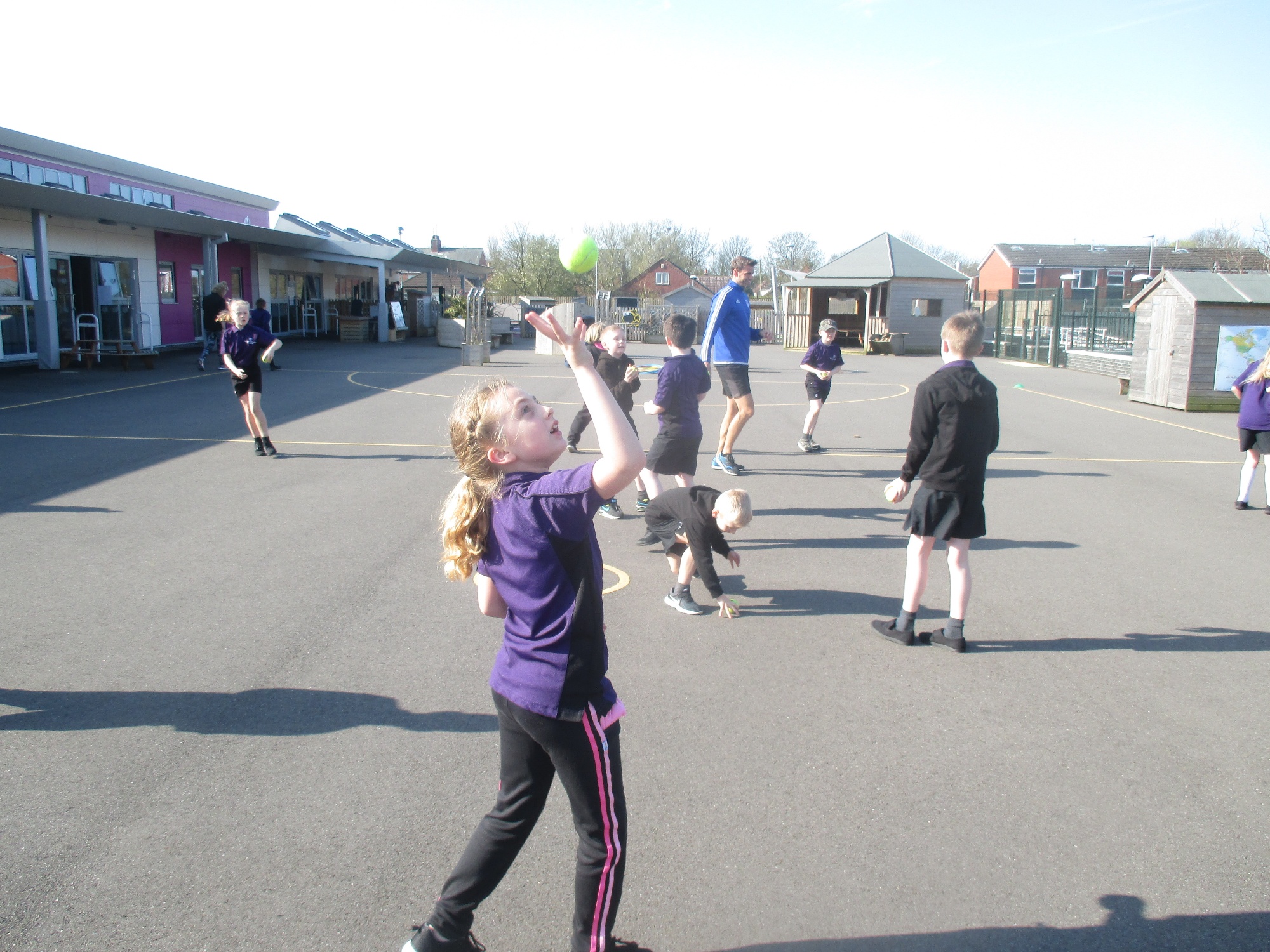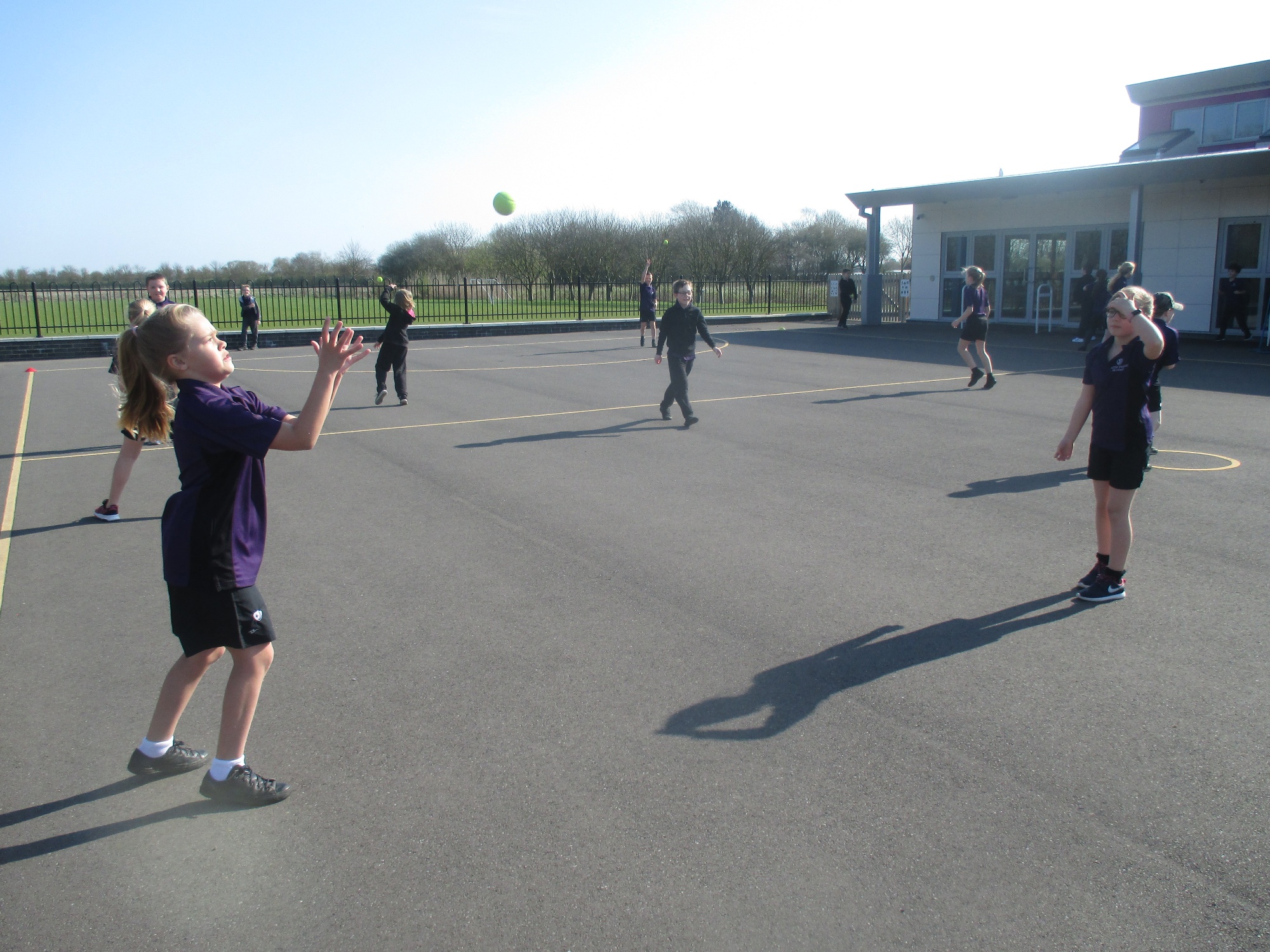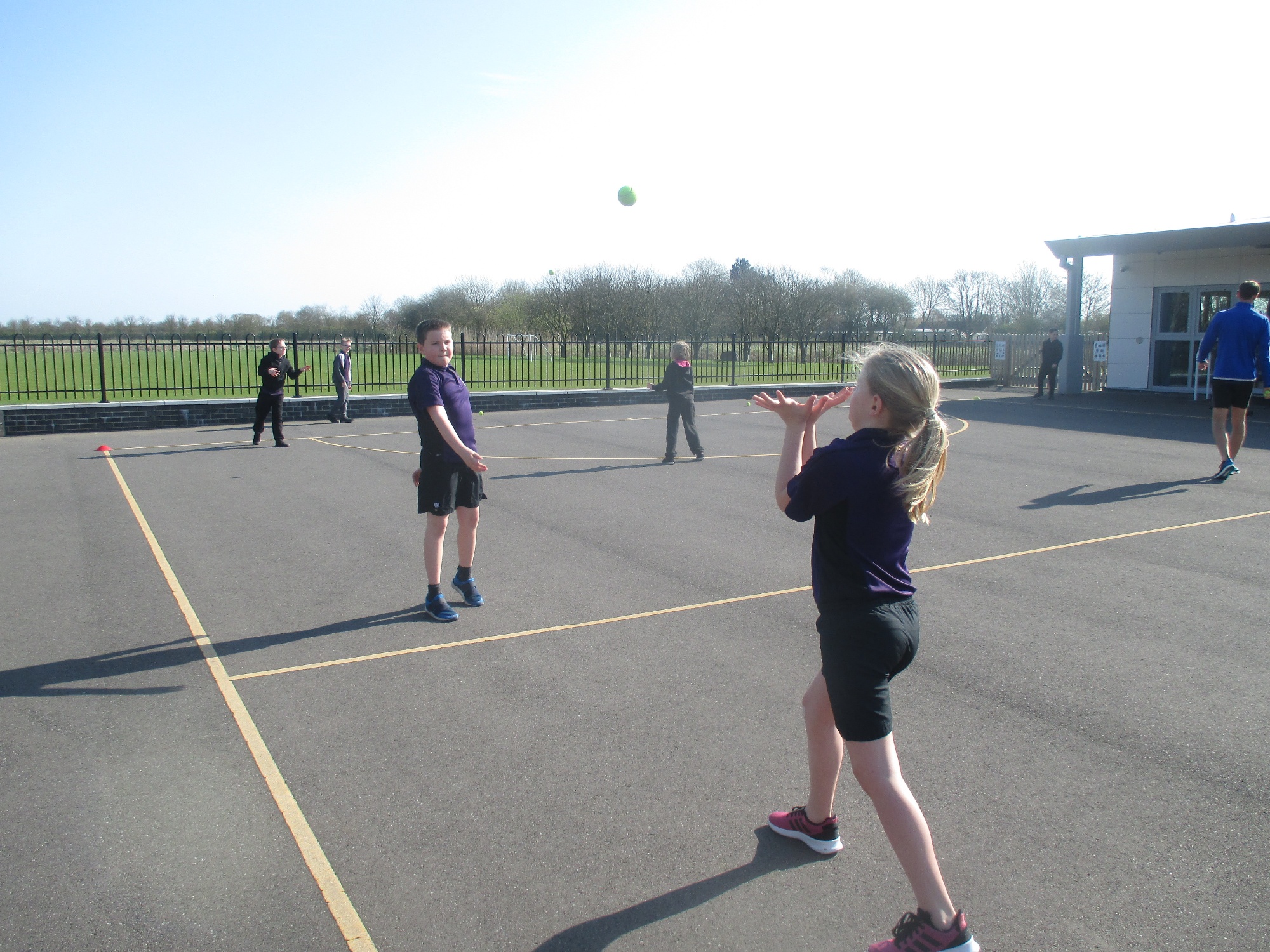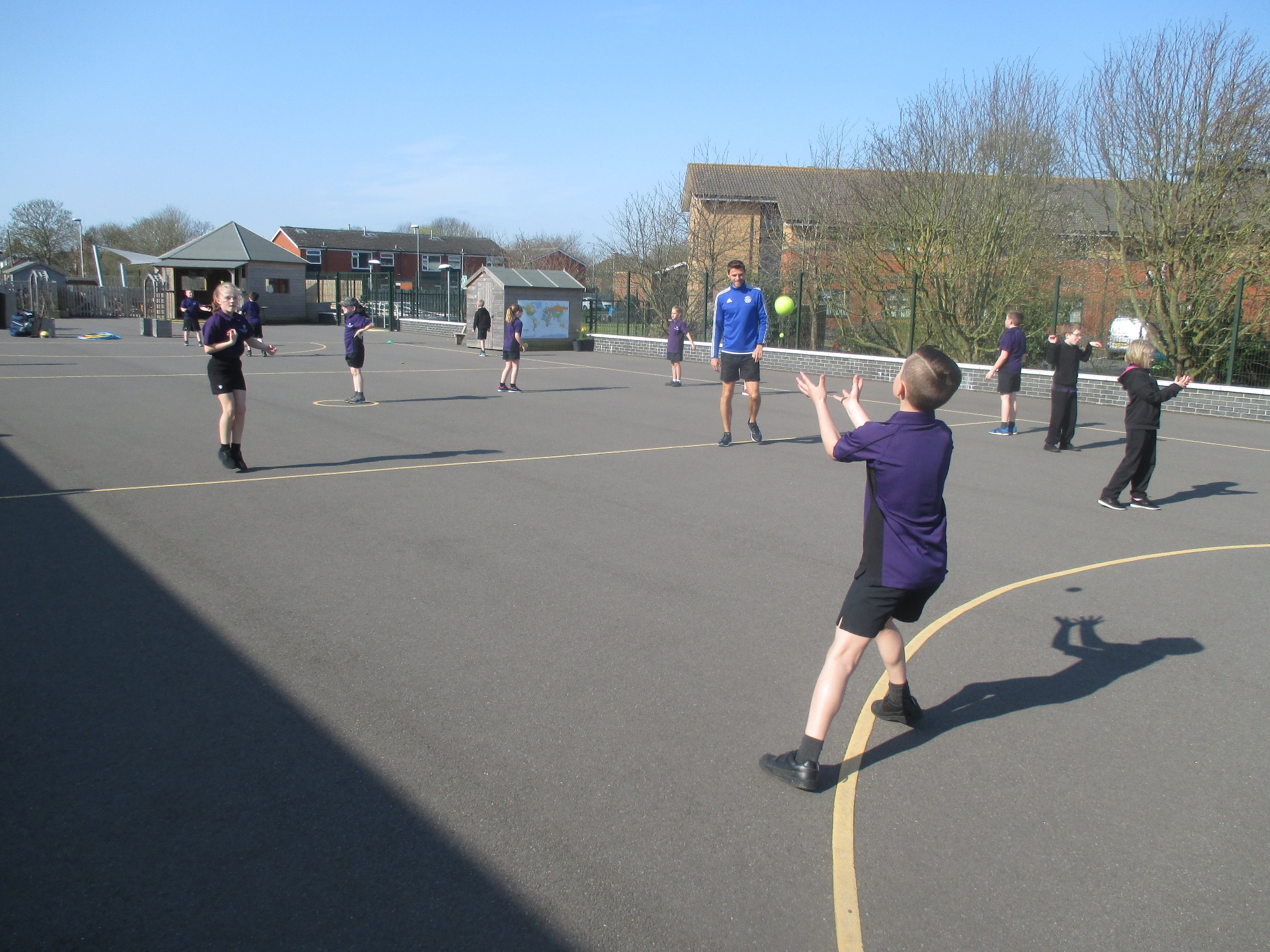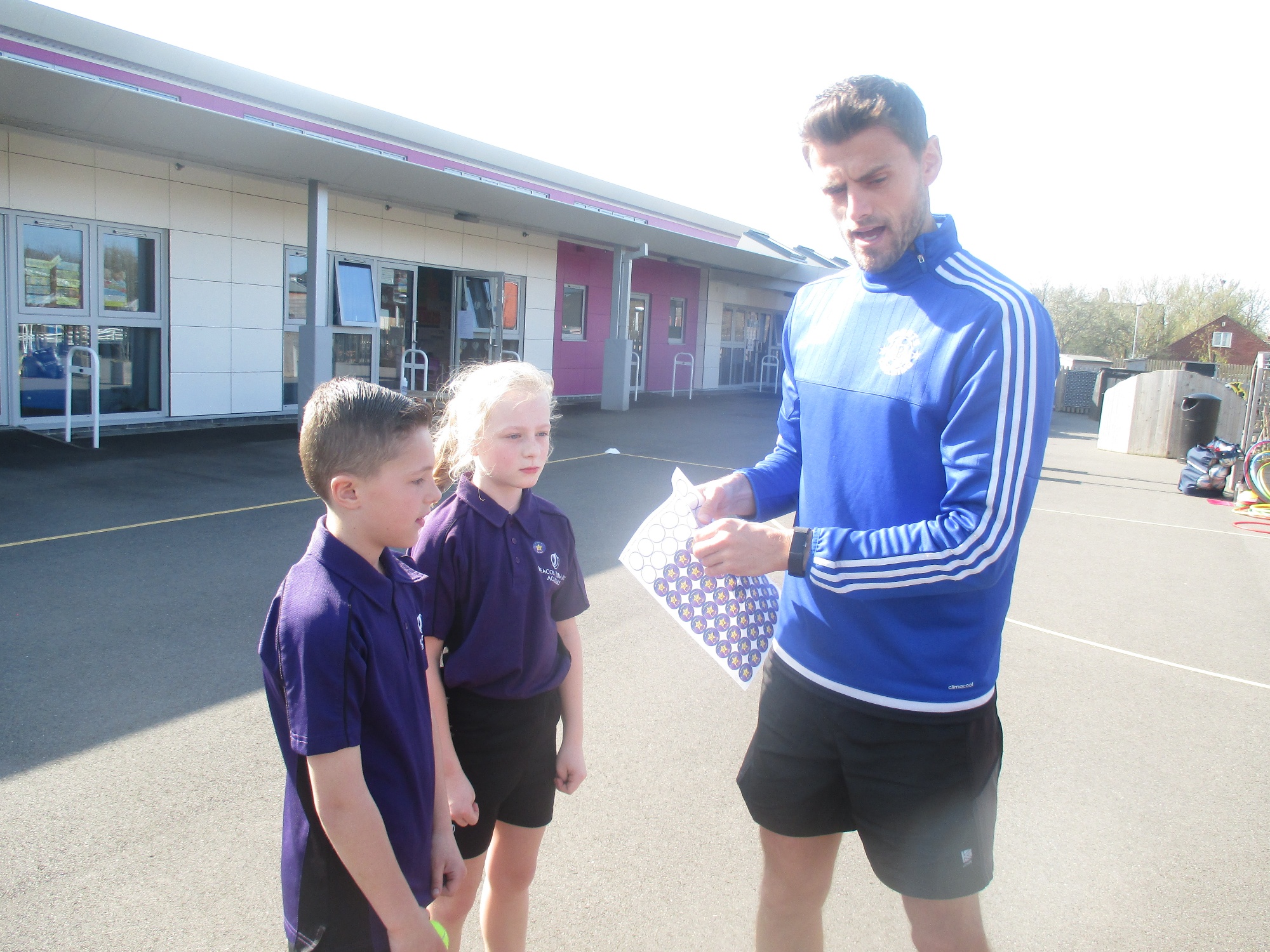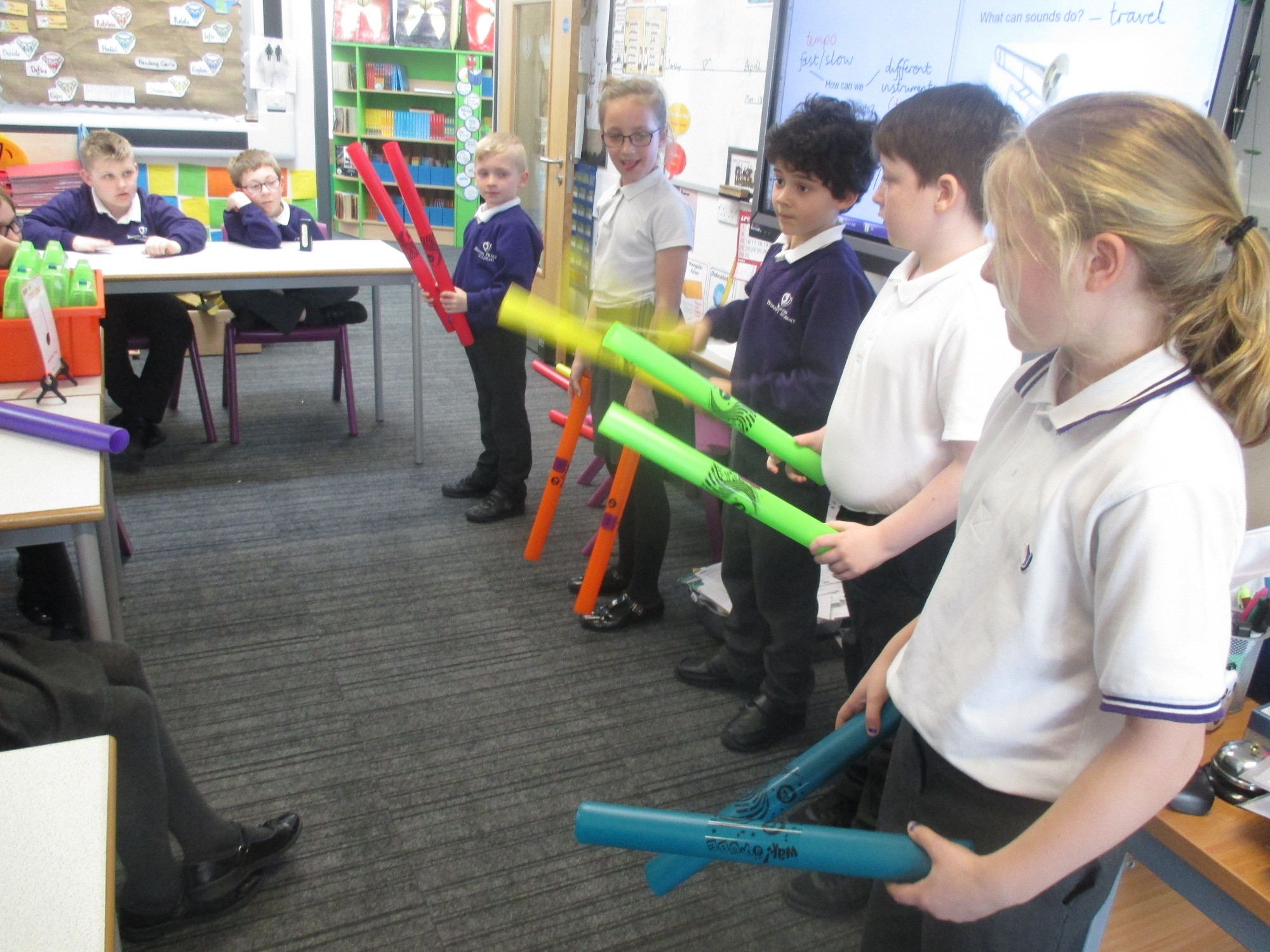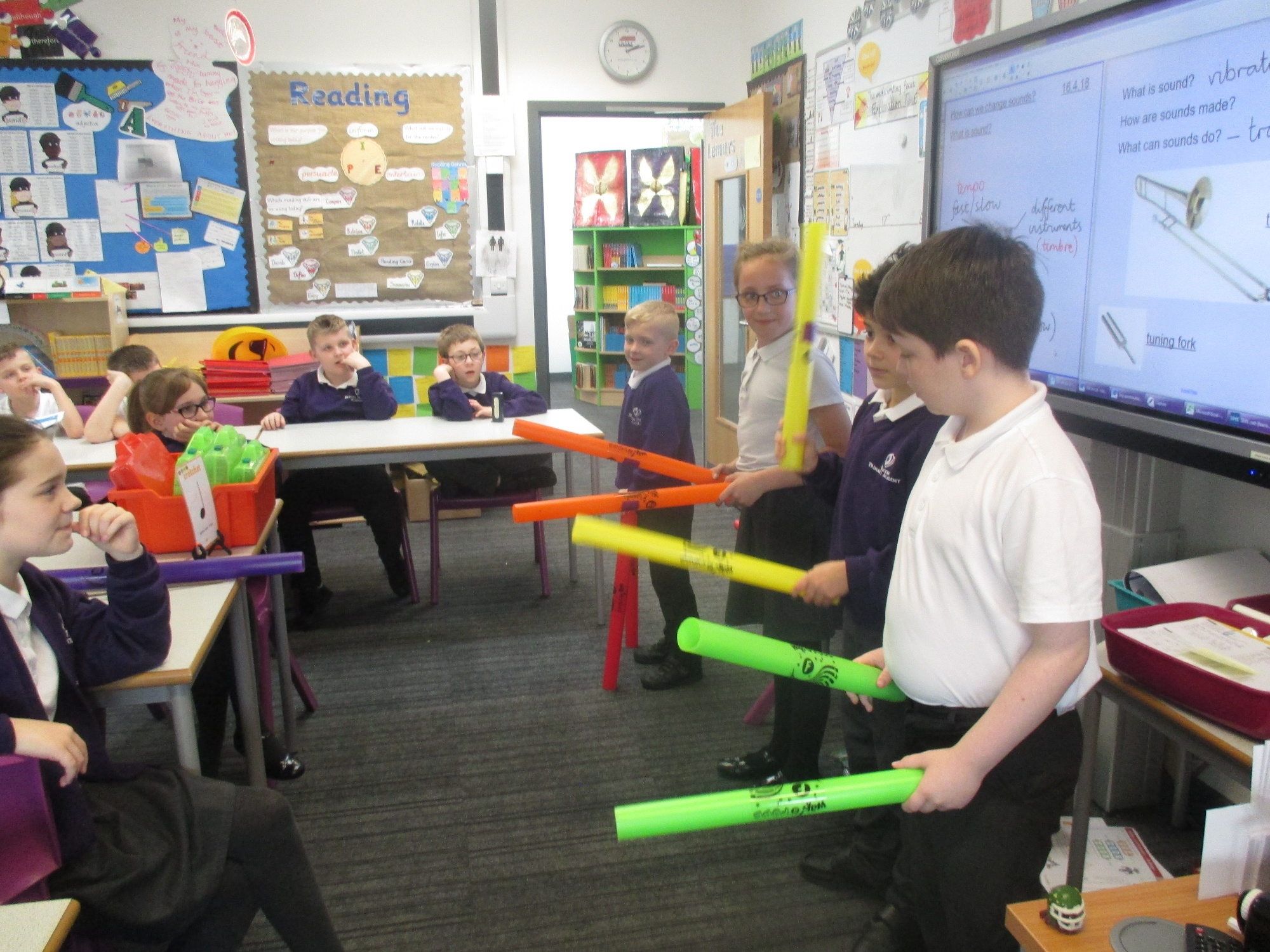 In RE, we have been learning about beliefs in Judaism, in Geography and Computing, we have used our atlas reading and internet searching skills to locate volcanoes around the world, and in Science, we have been investigating pitch using different tubes.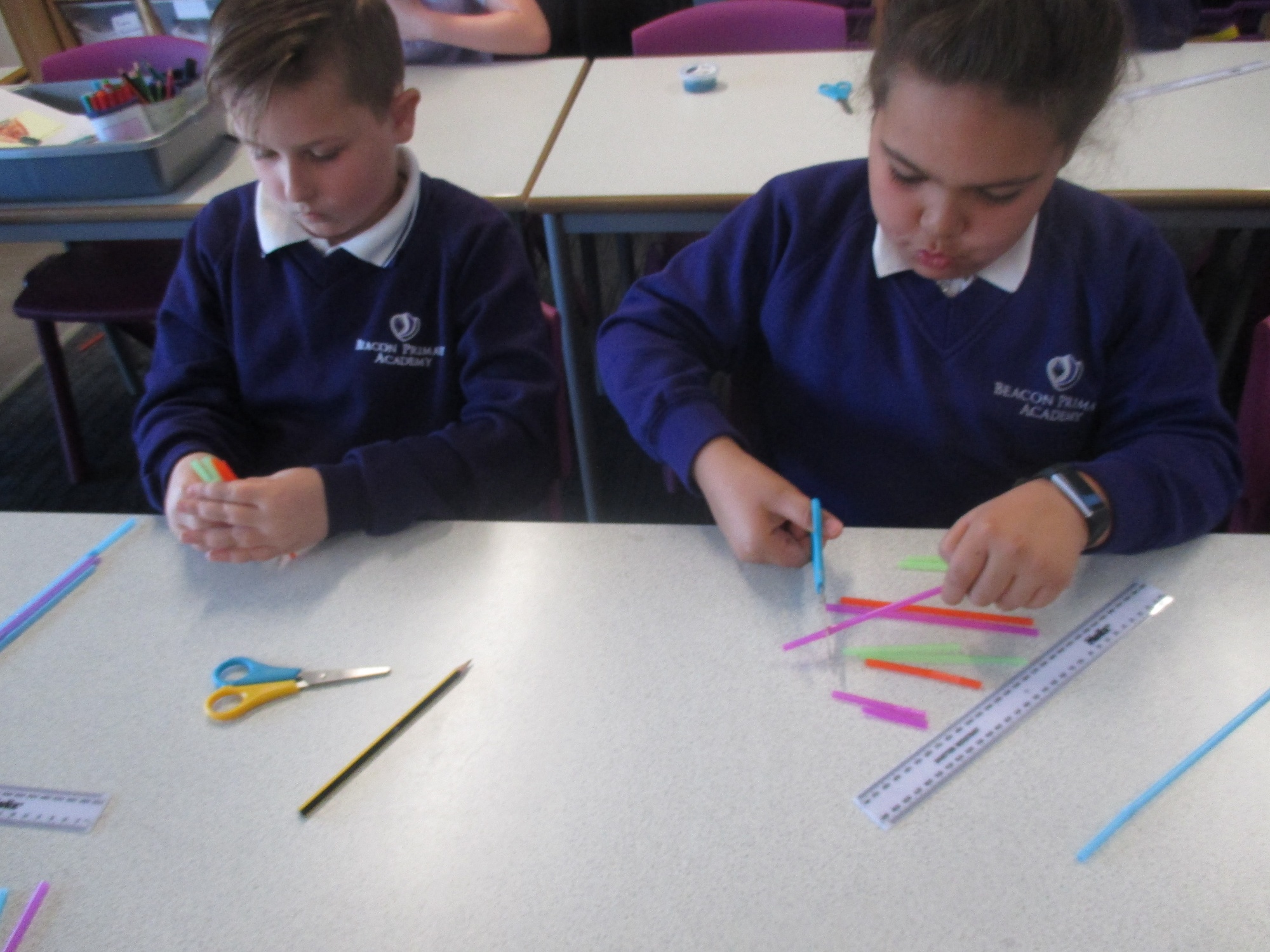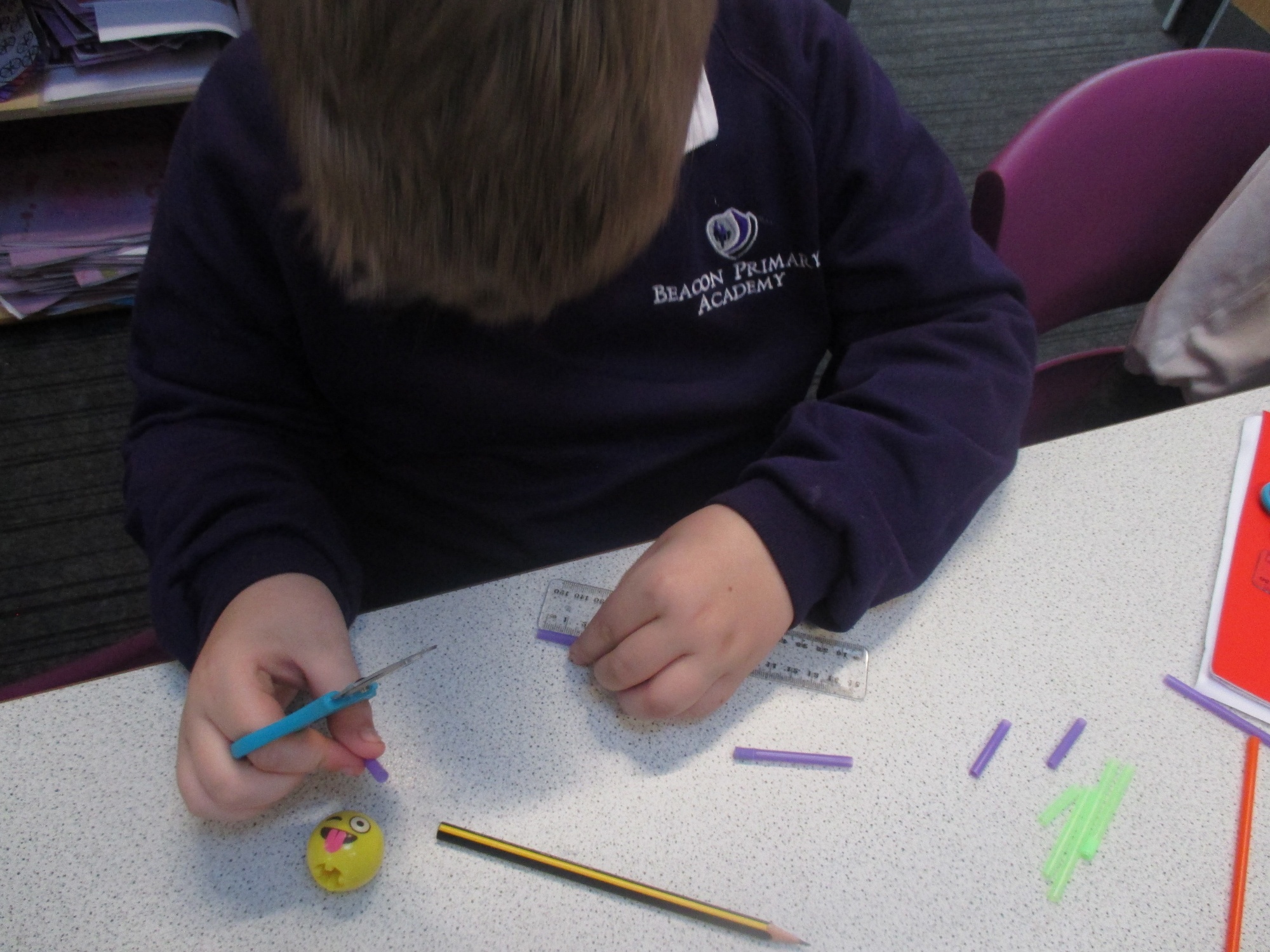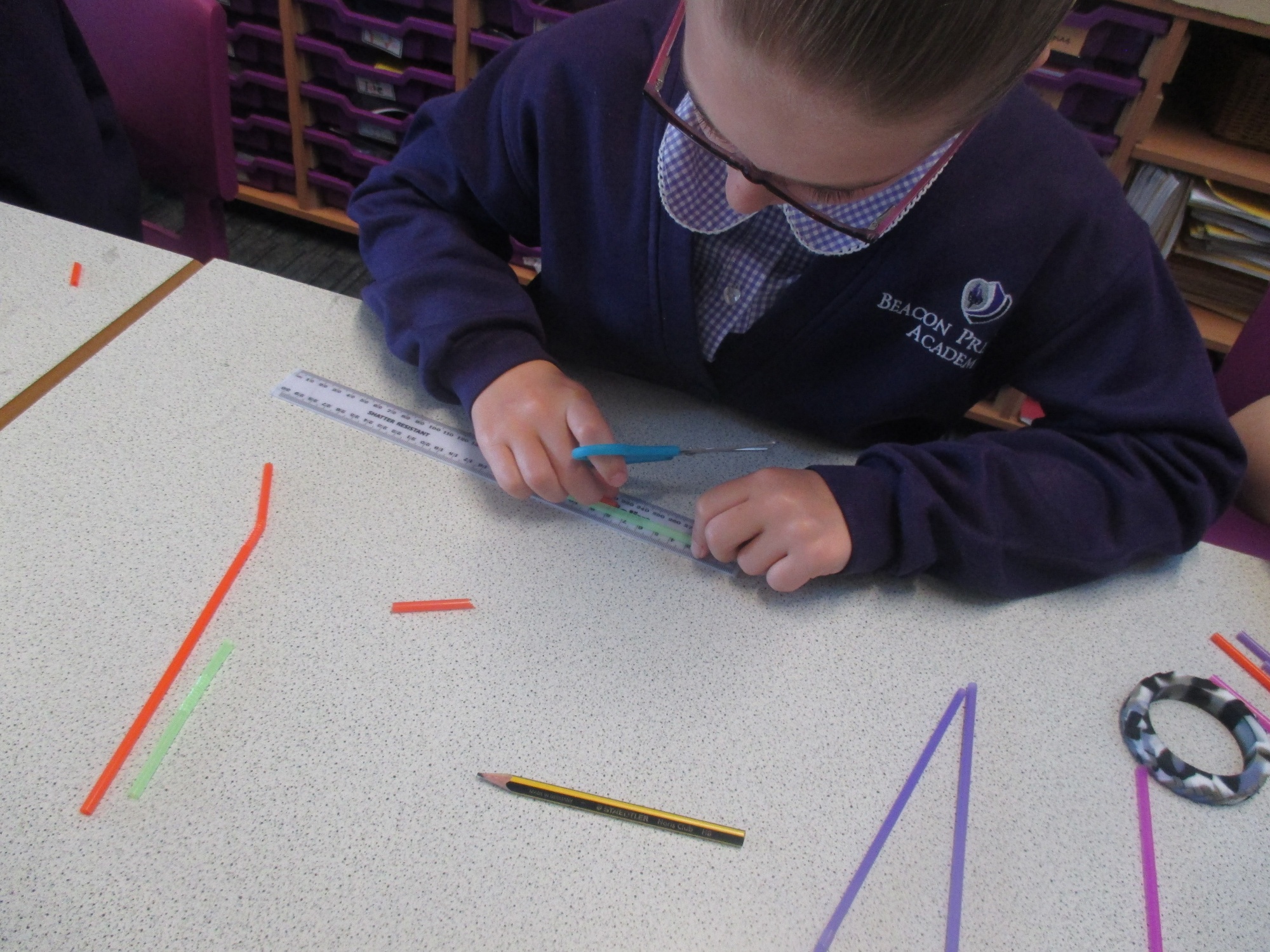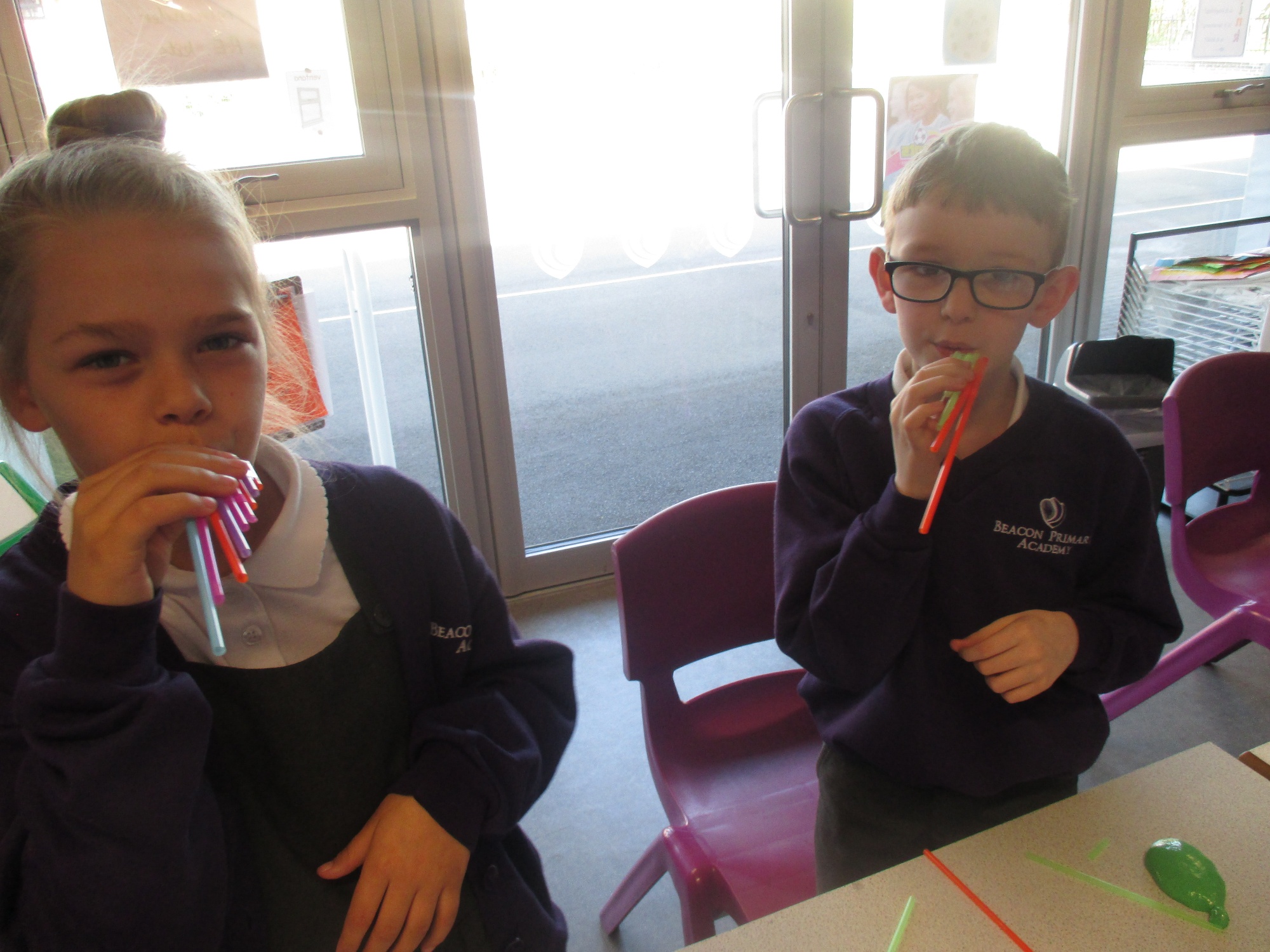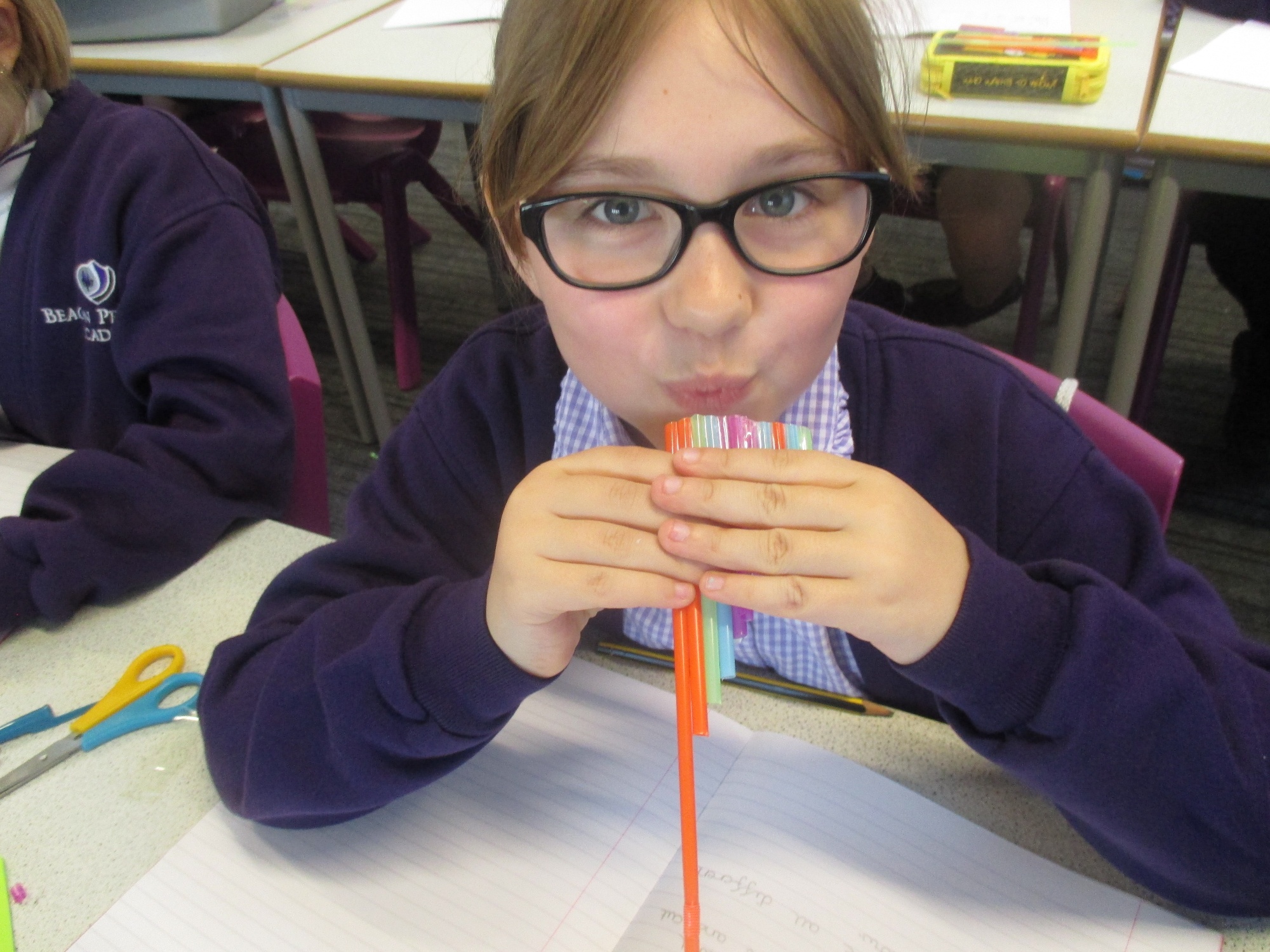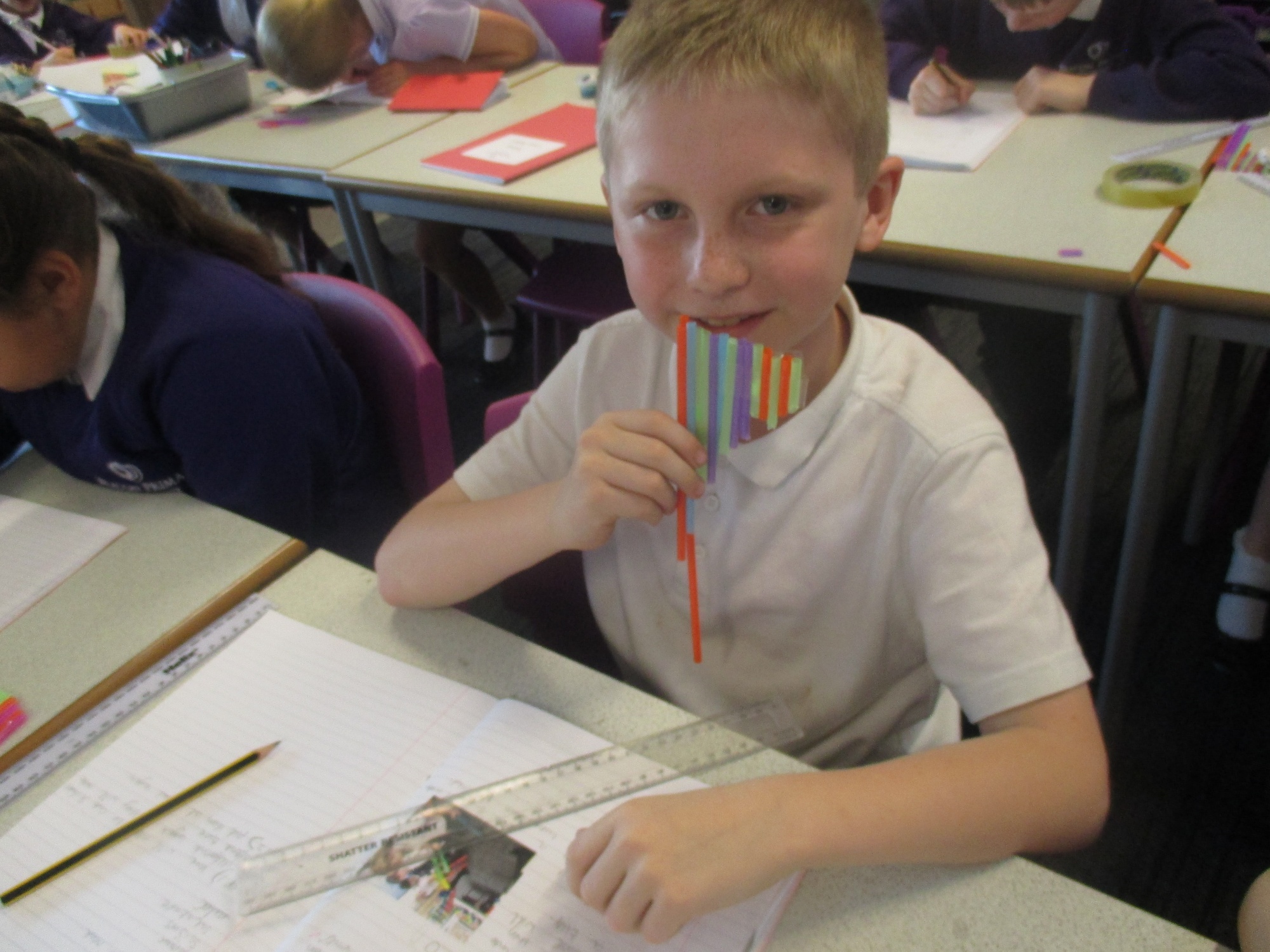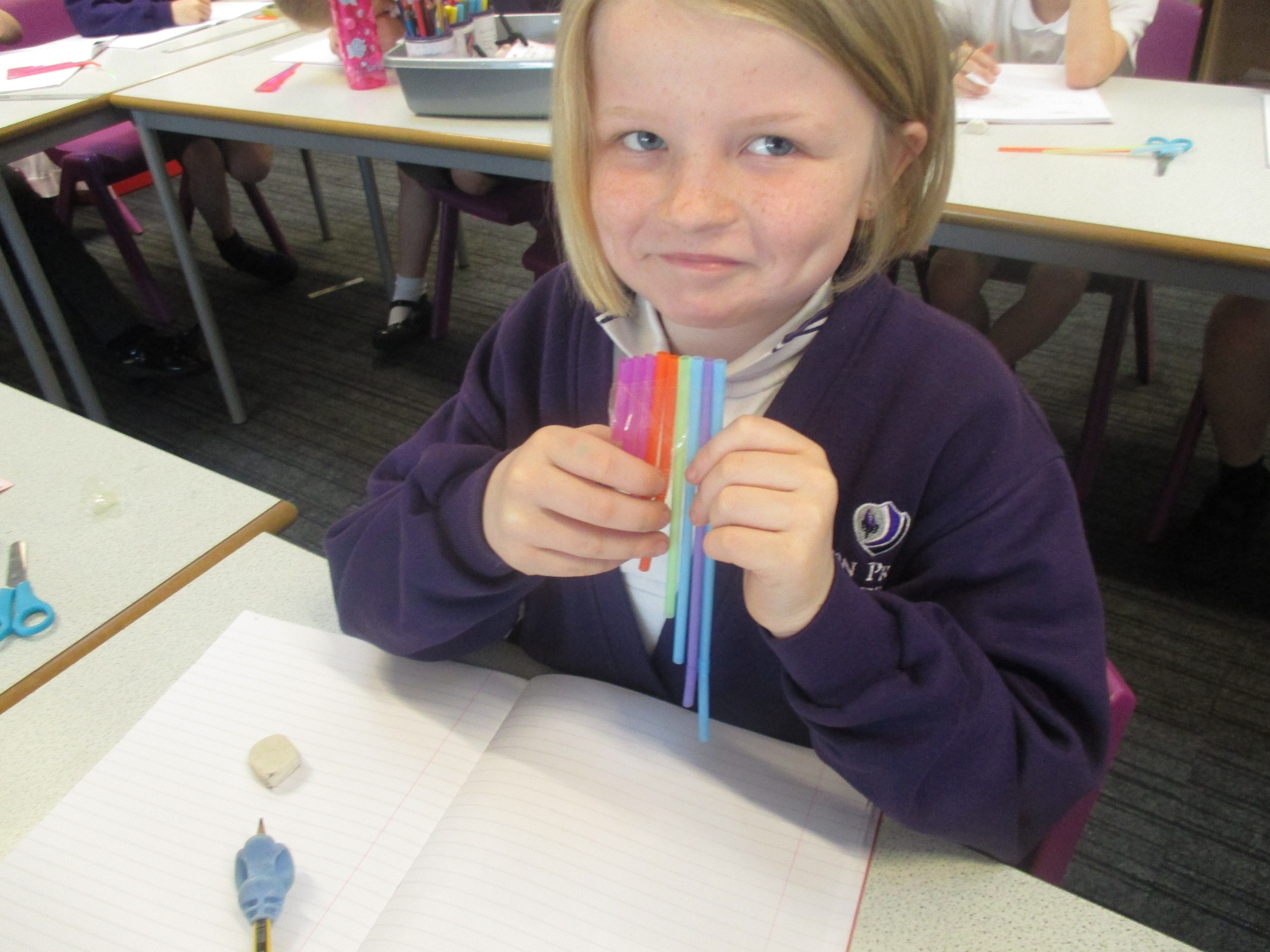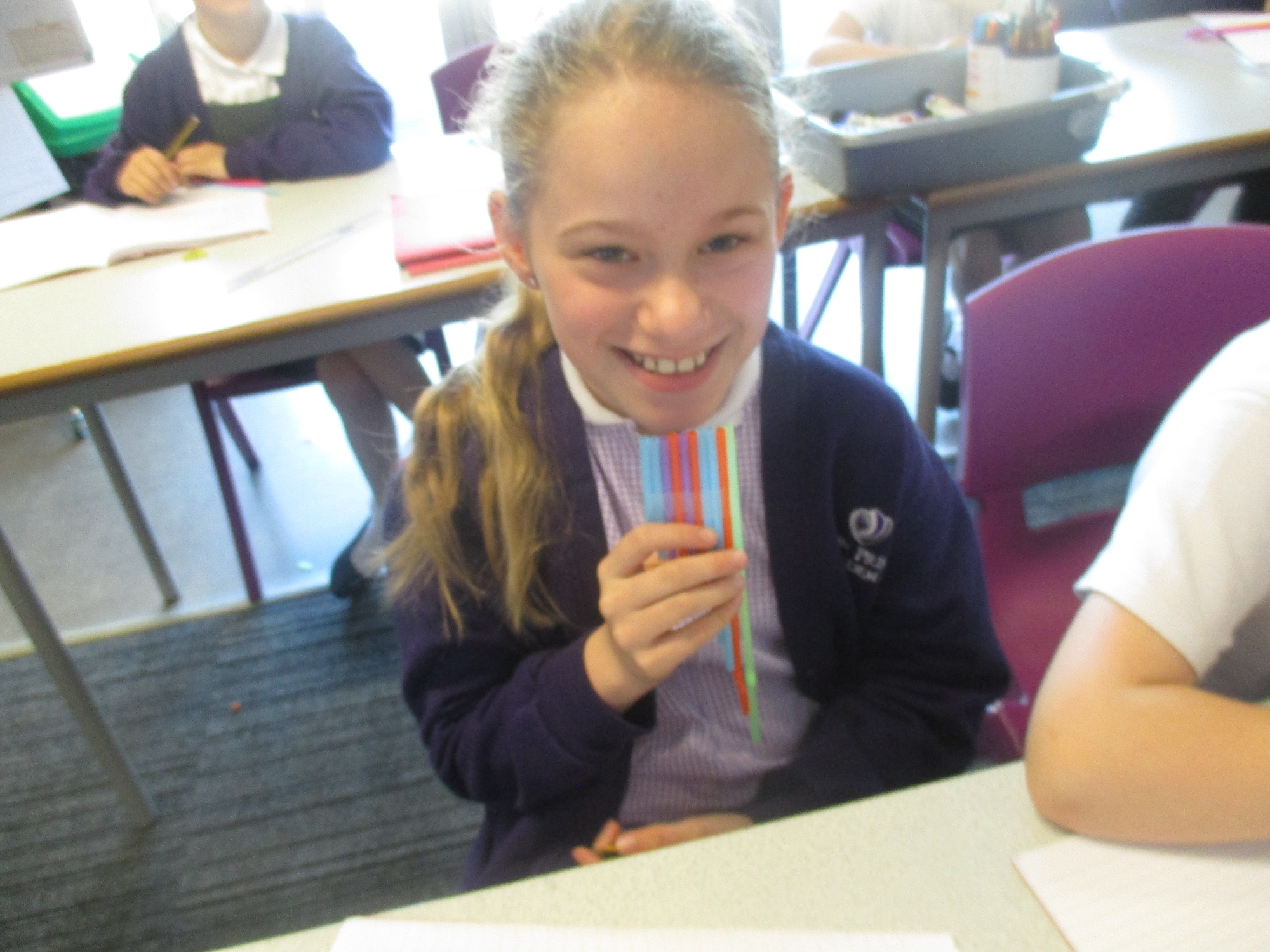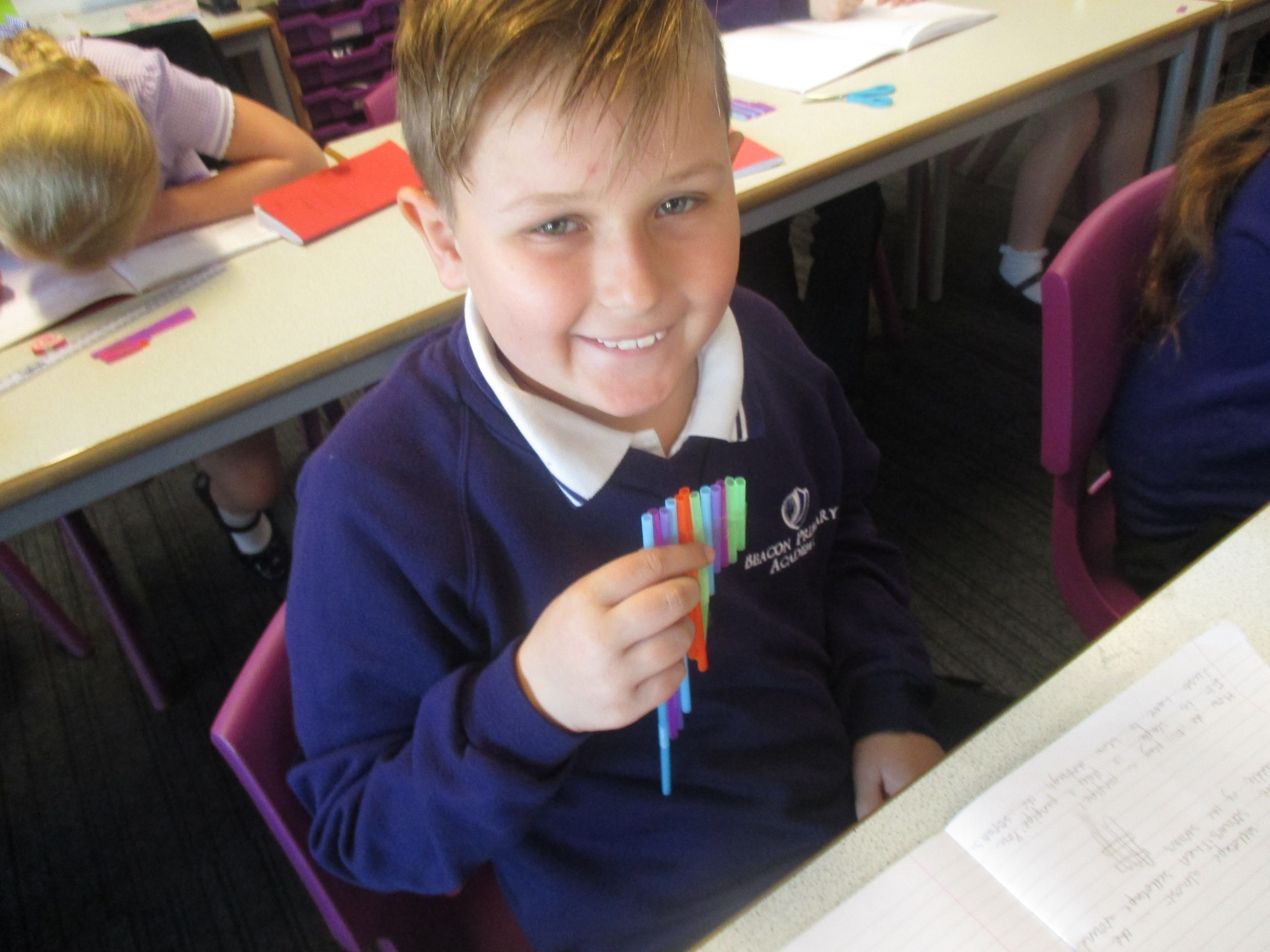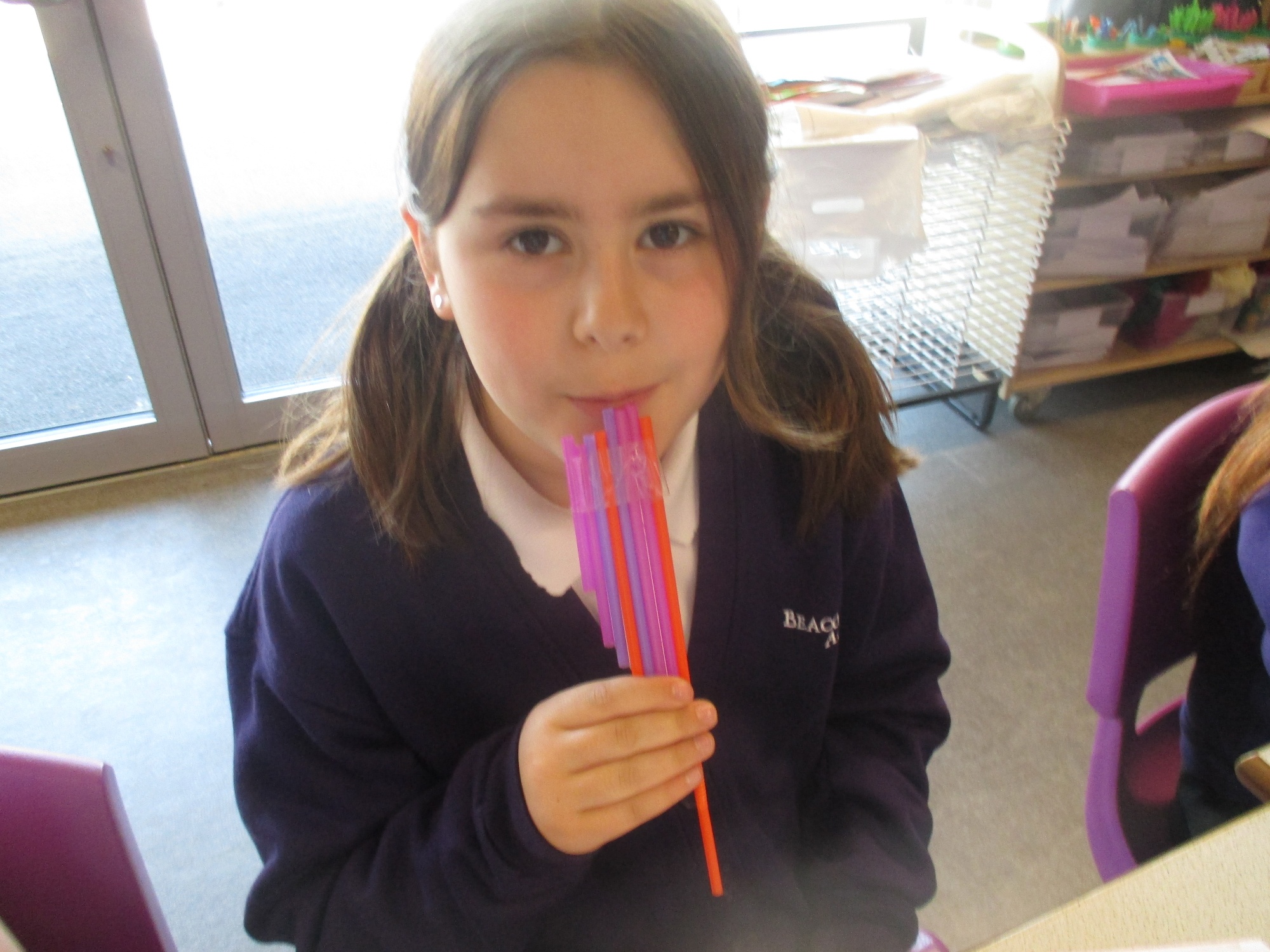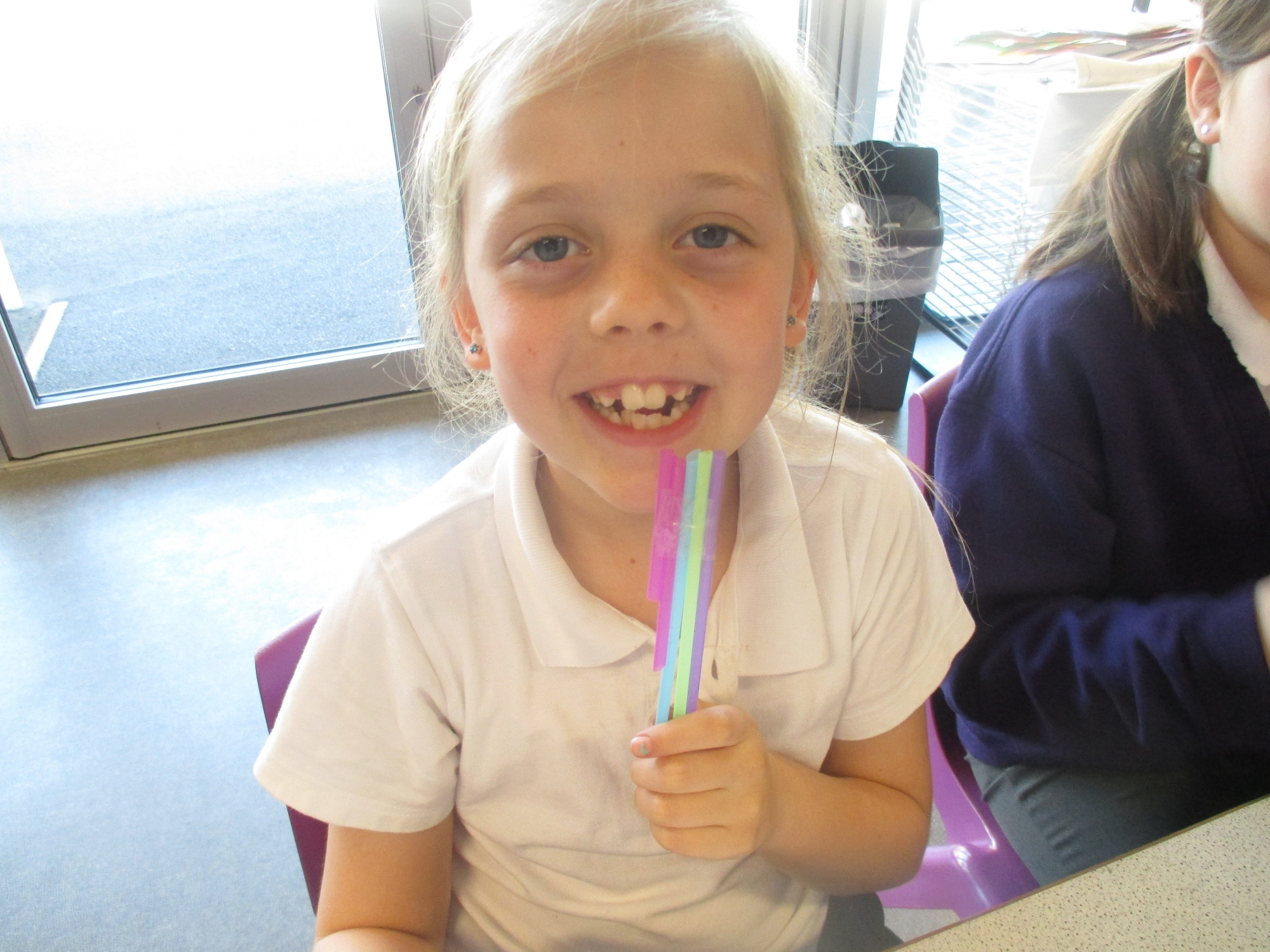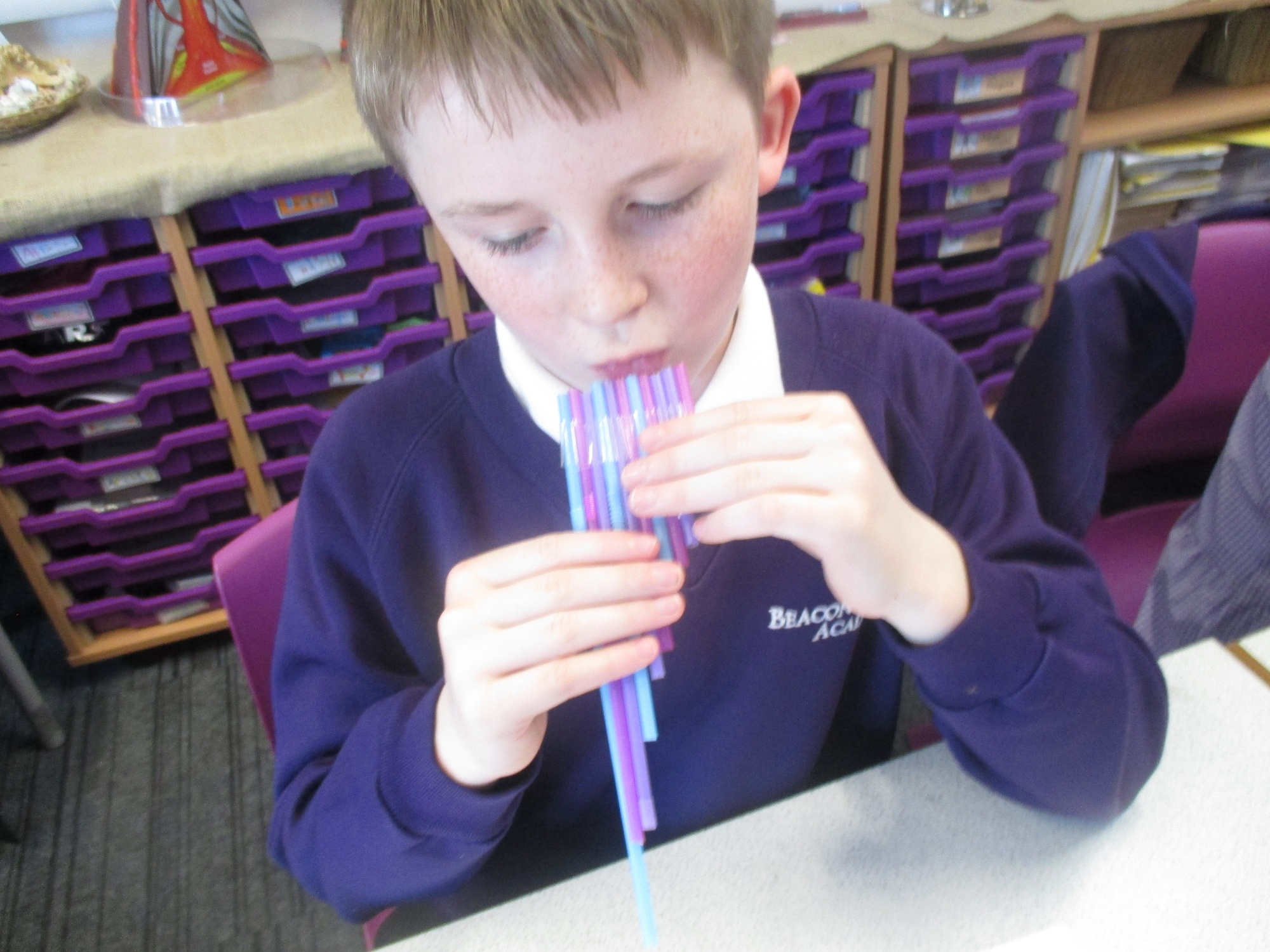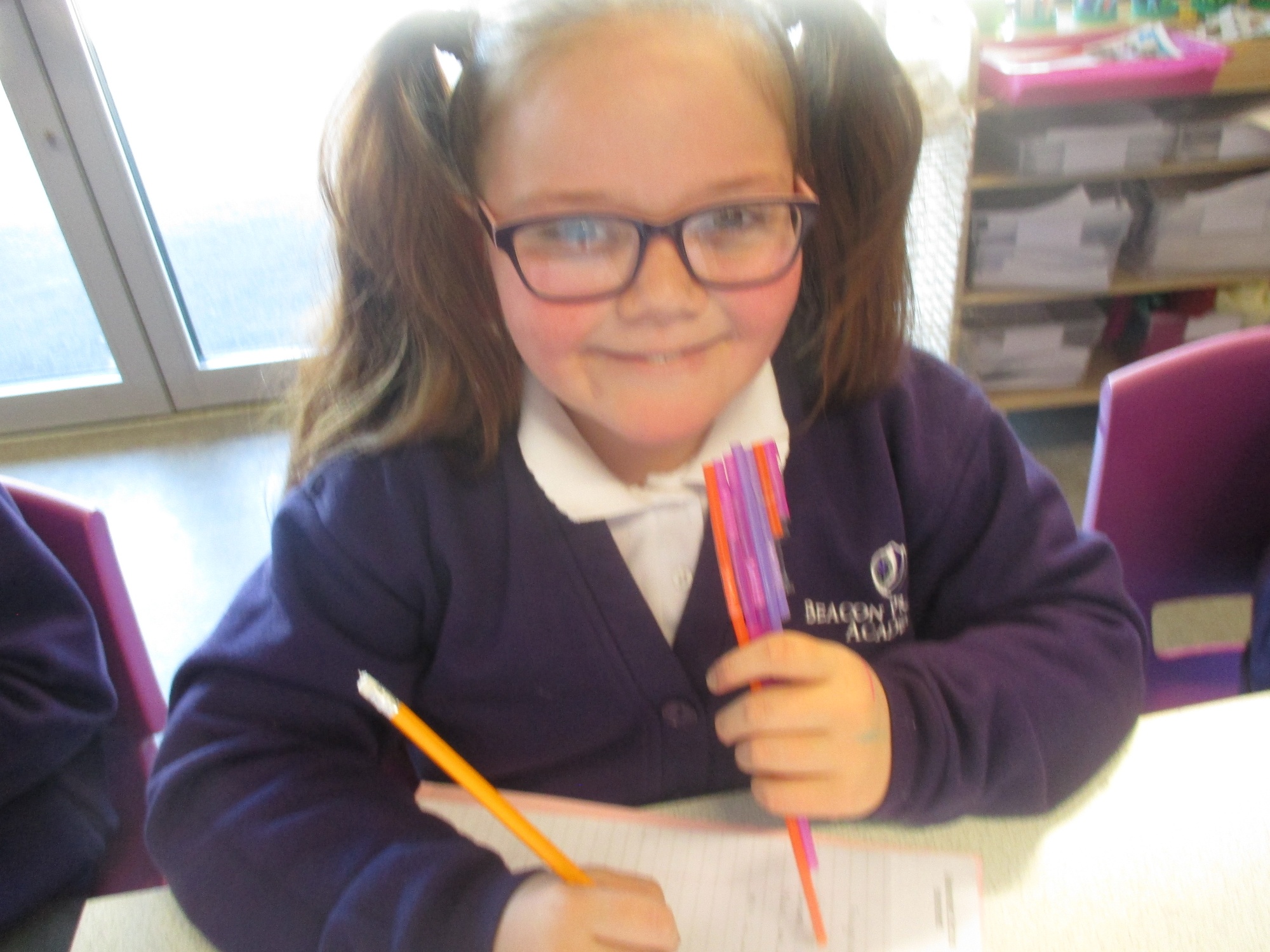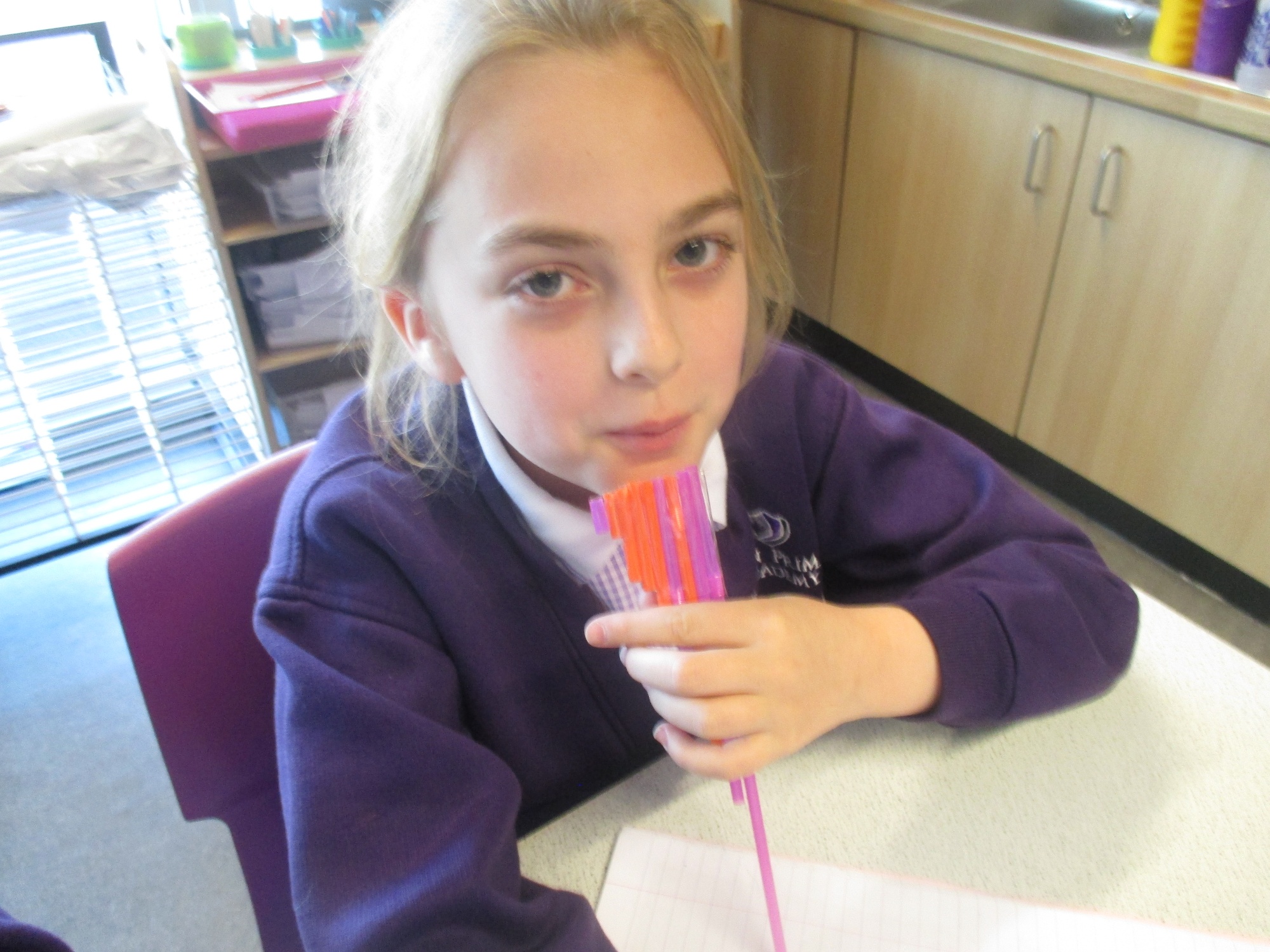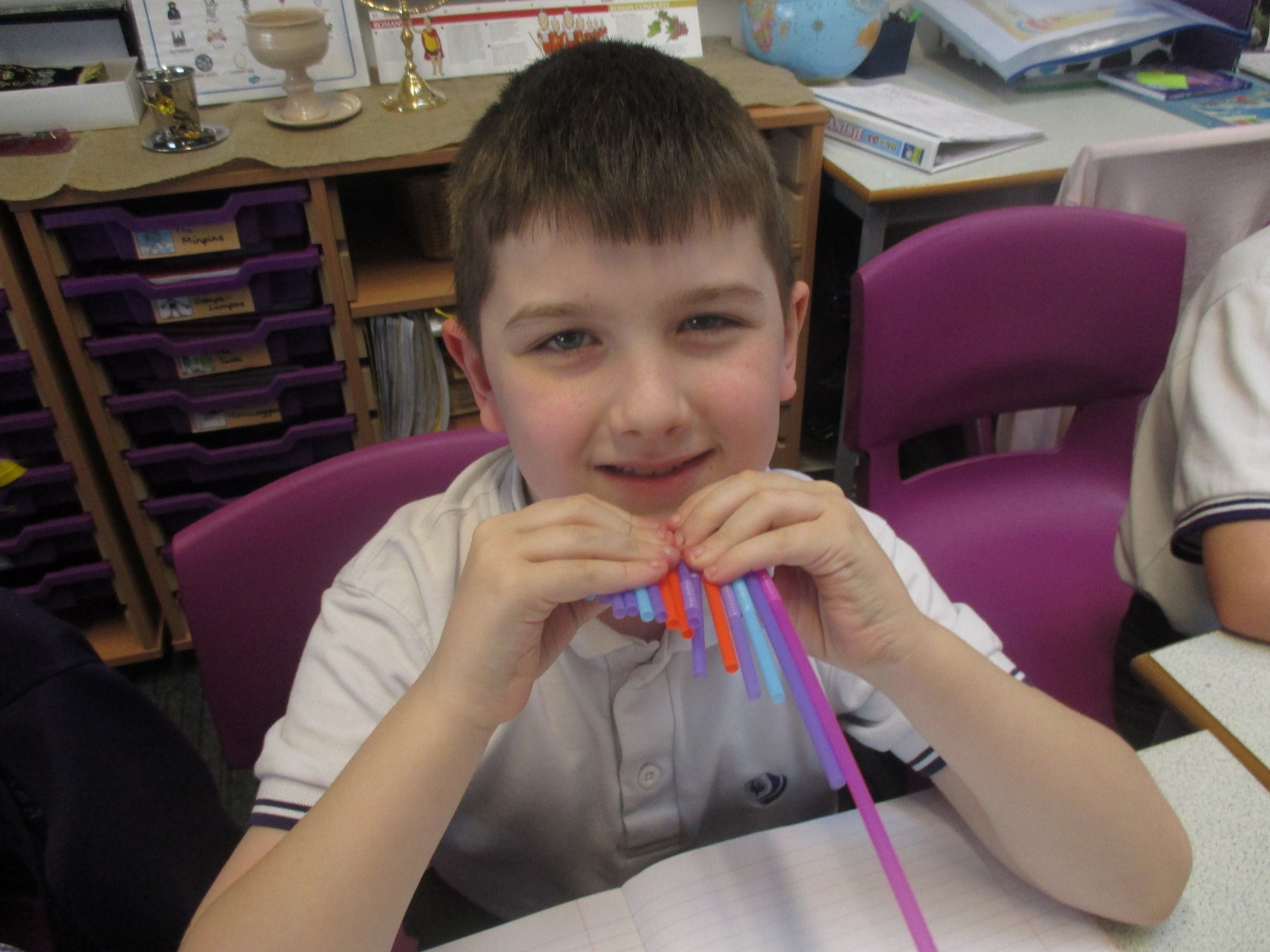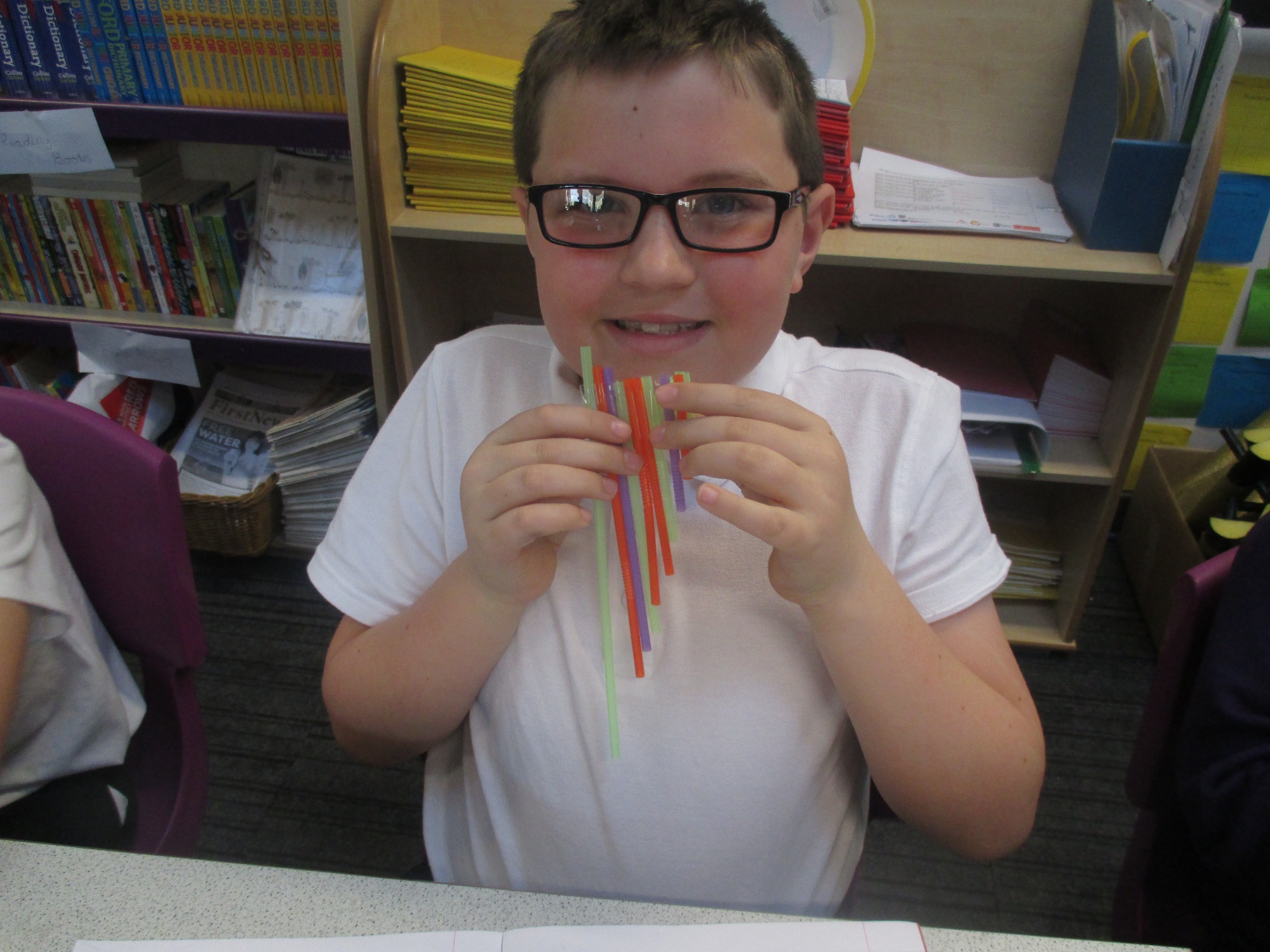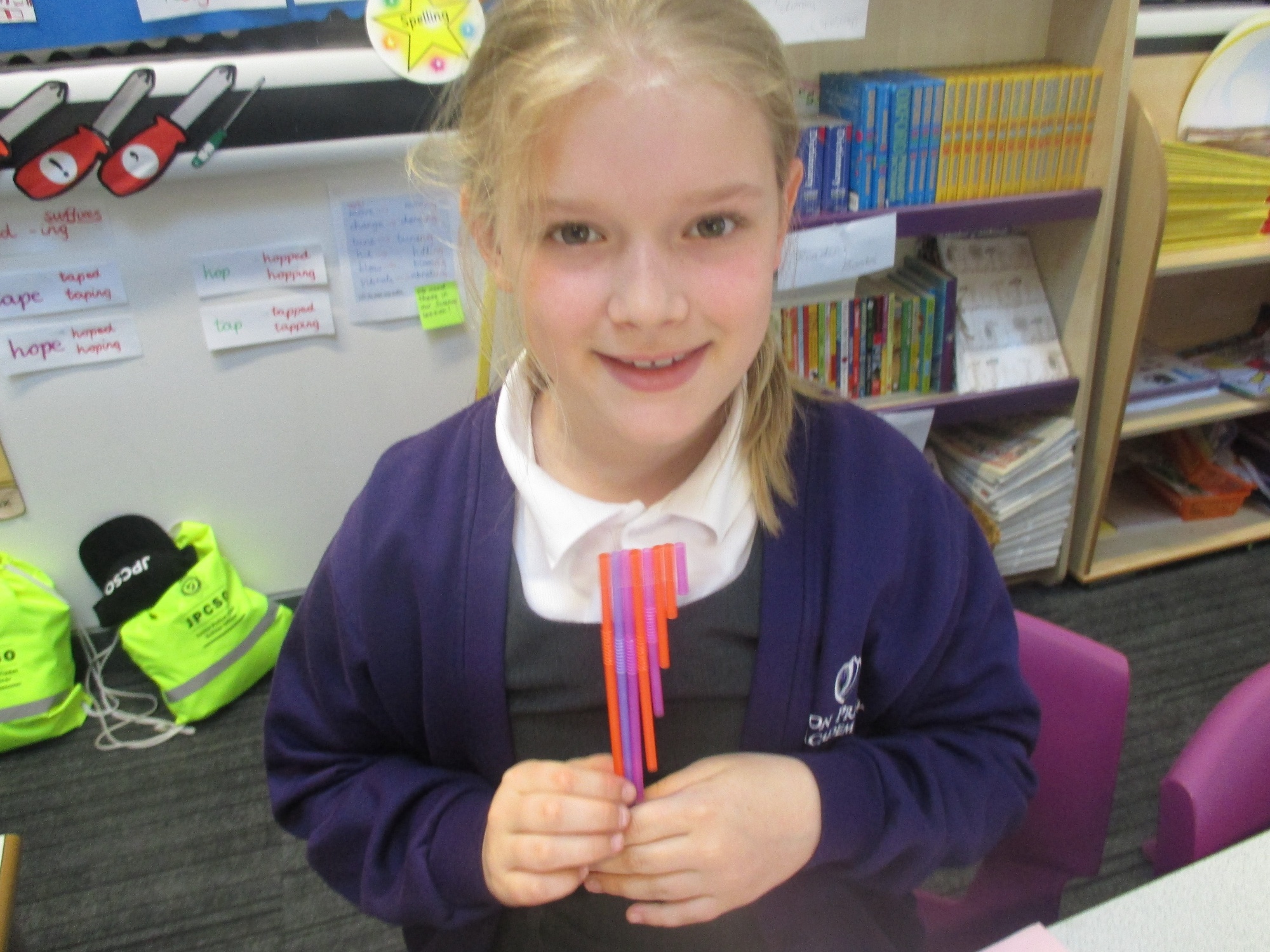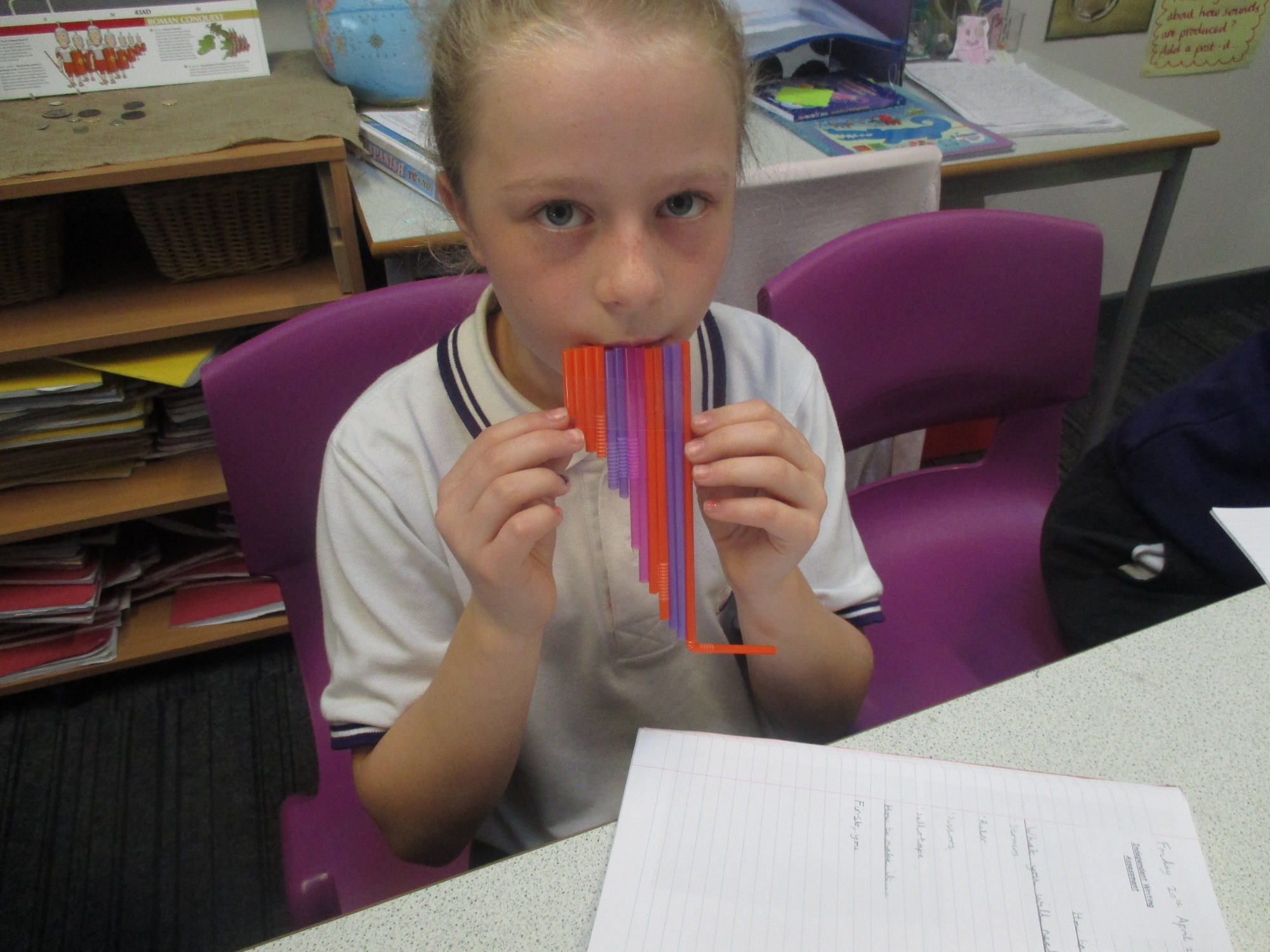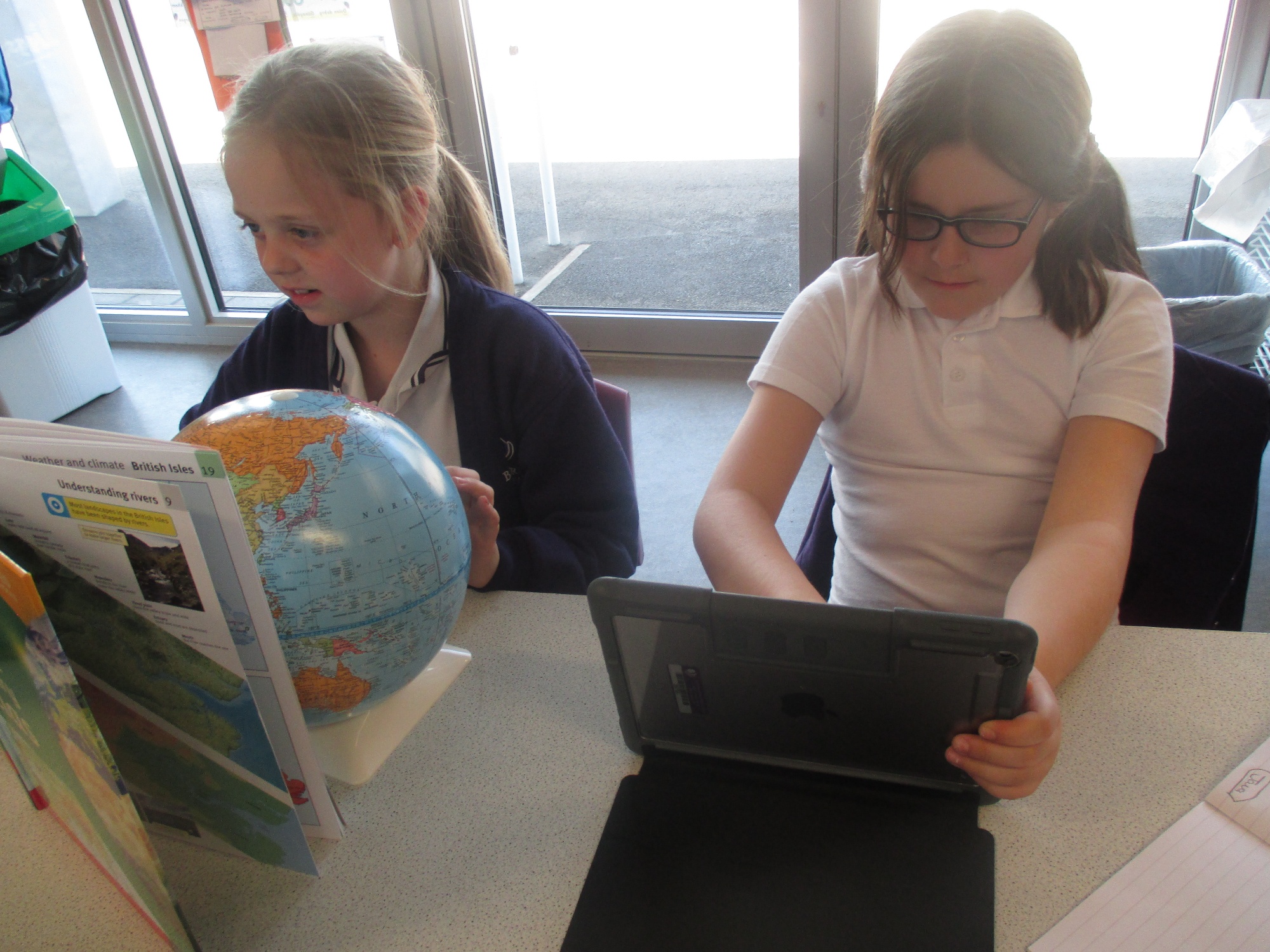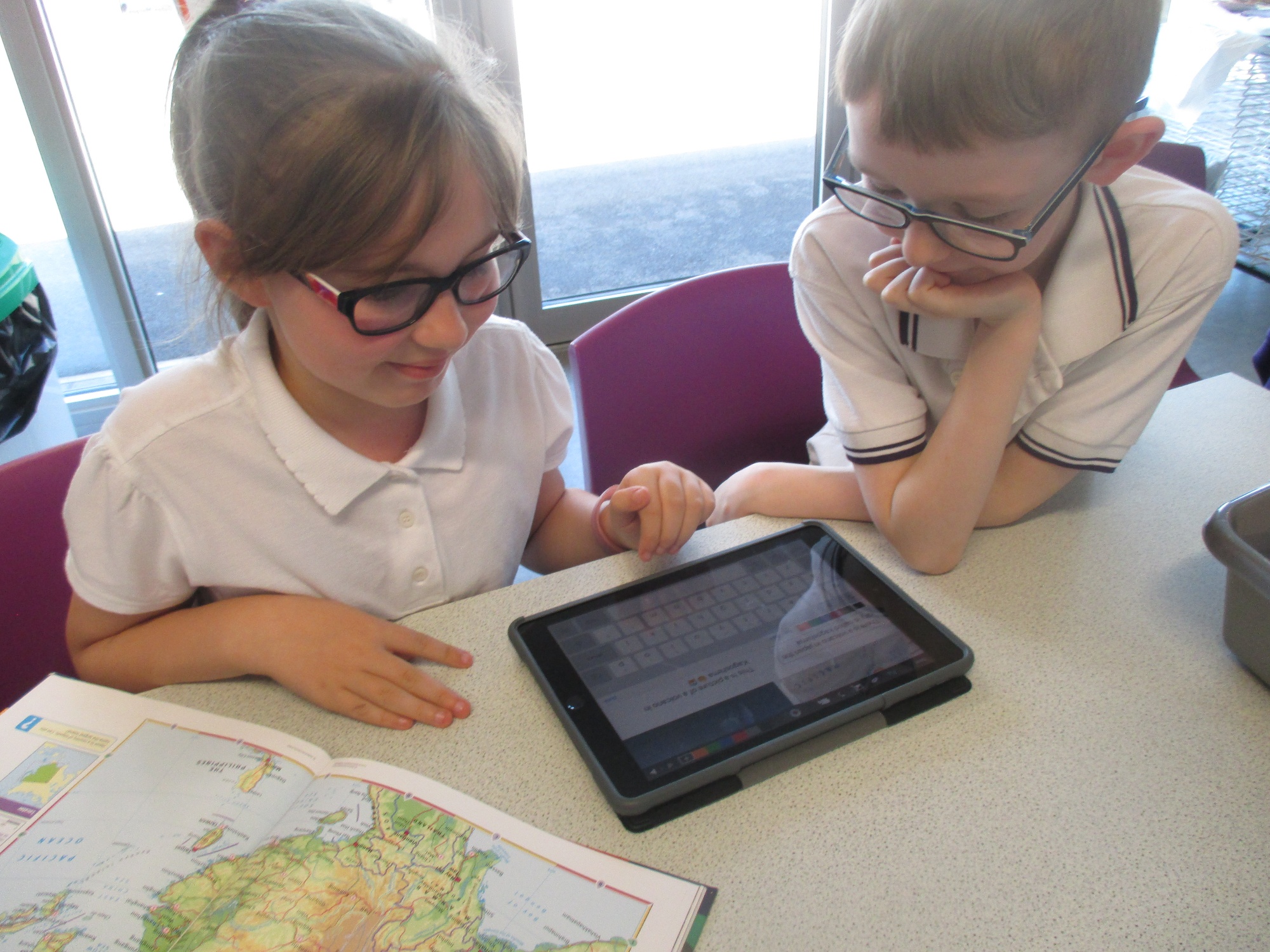 The Lemurs' reporters have been making notes for this week's newsletter and have stated, "It has been an exciting start to the term!" In Maths, we have been revising our written methods for calculations and learning more about decimals. Can you find examples of numbers with 2 decimal places at home?
In English, we have been learning about different uses of the comma, apostrophes for possession and speech punctuation. Remember to keep looking out for examples in your reading book and other texts at home!
What a great start to the term!
Week Beginning 26.3.18
Due to popular demand, Year 4 were asked to perform their class assembly again, this time to the all of the children and adults of BPA. Year 4 then wrote thank you letters to Mrs. Hall and Miss Berridge for their amazing work and support in making their class assembly possible.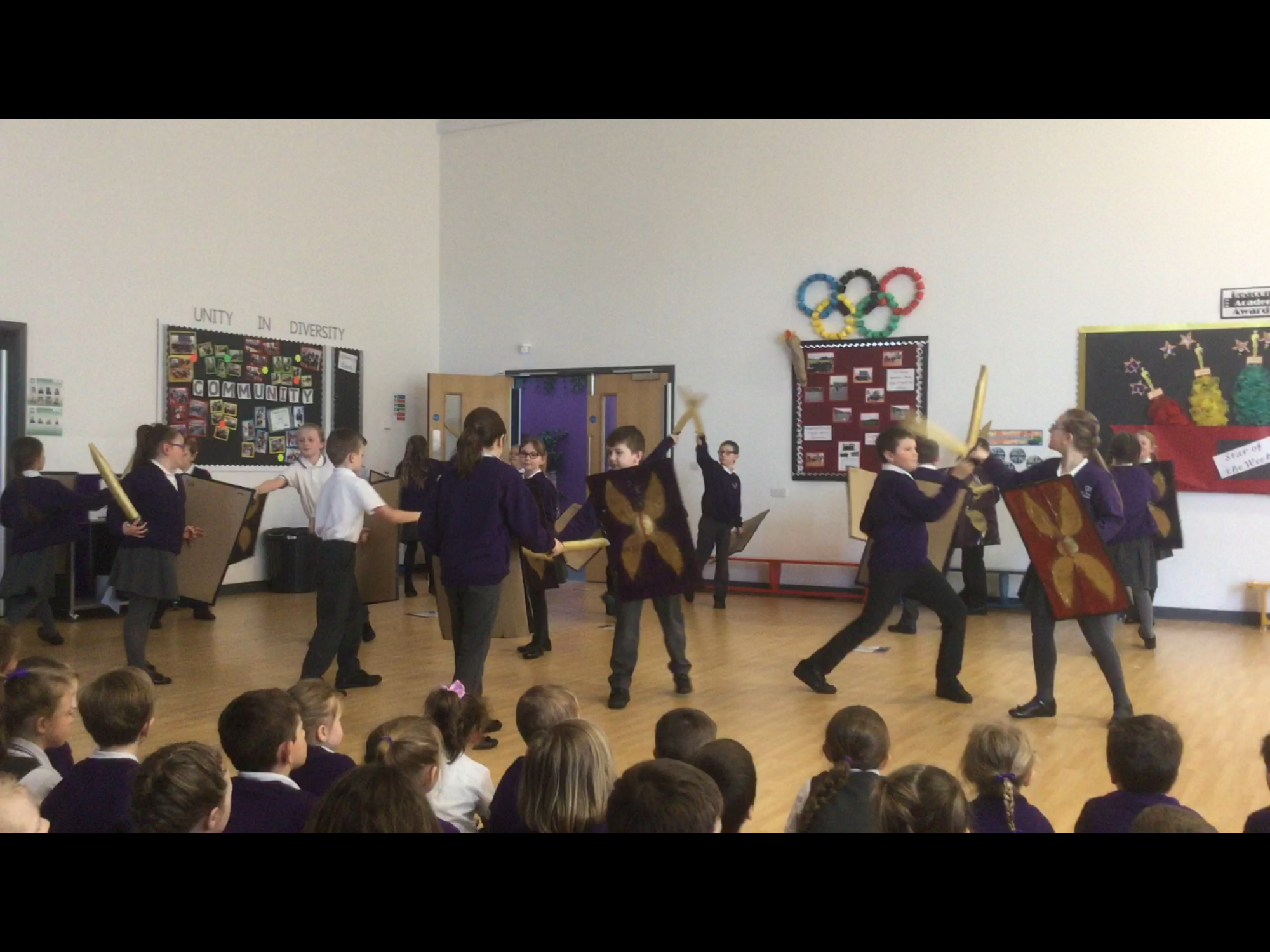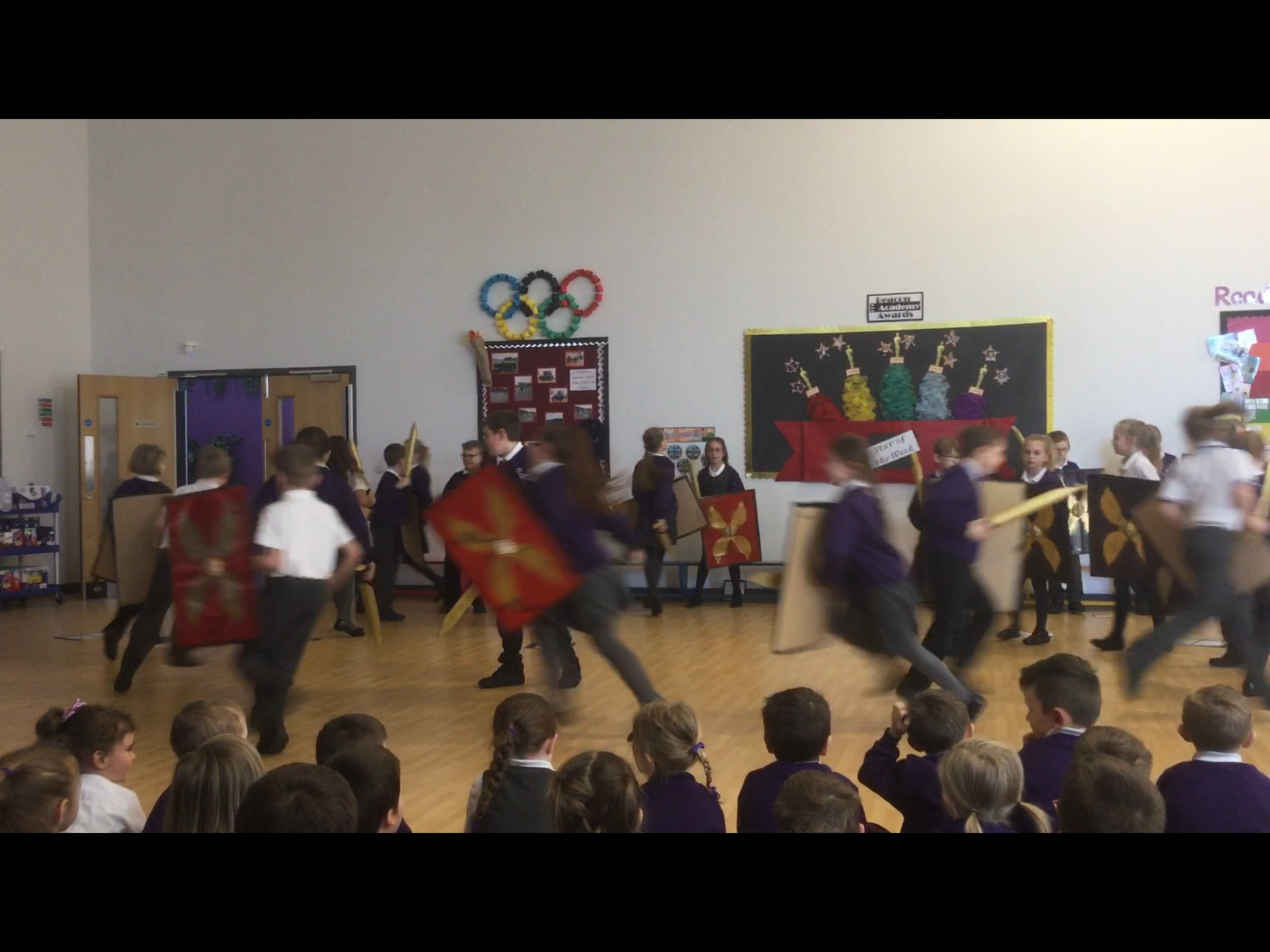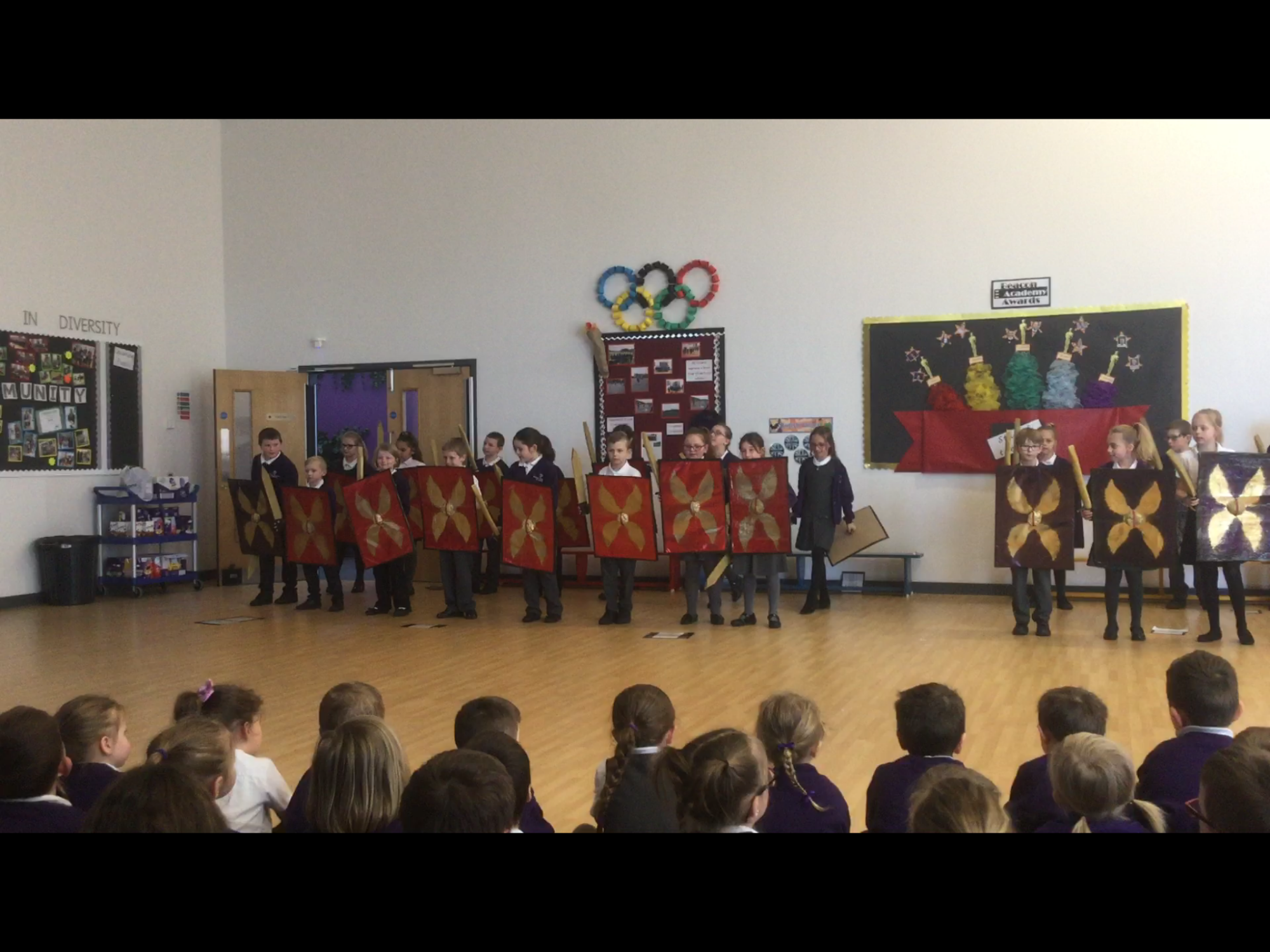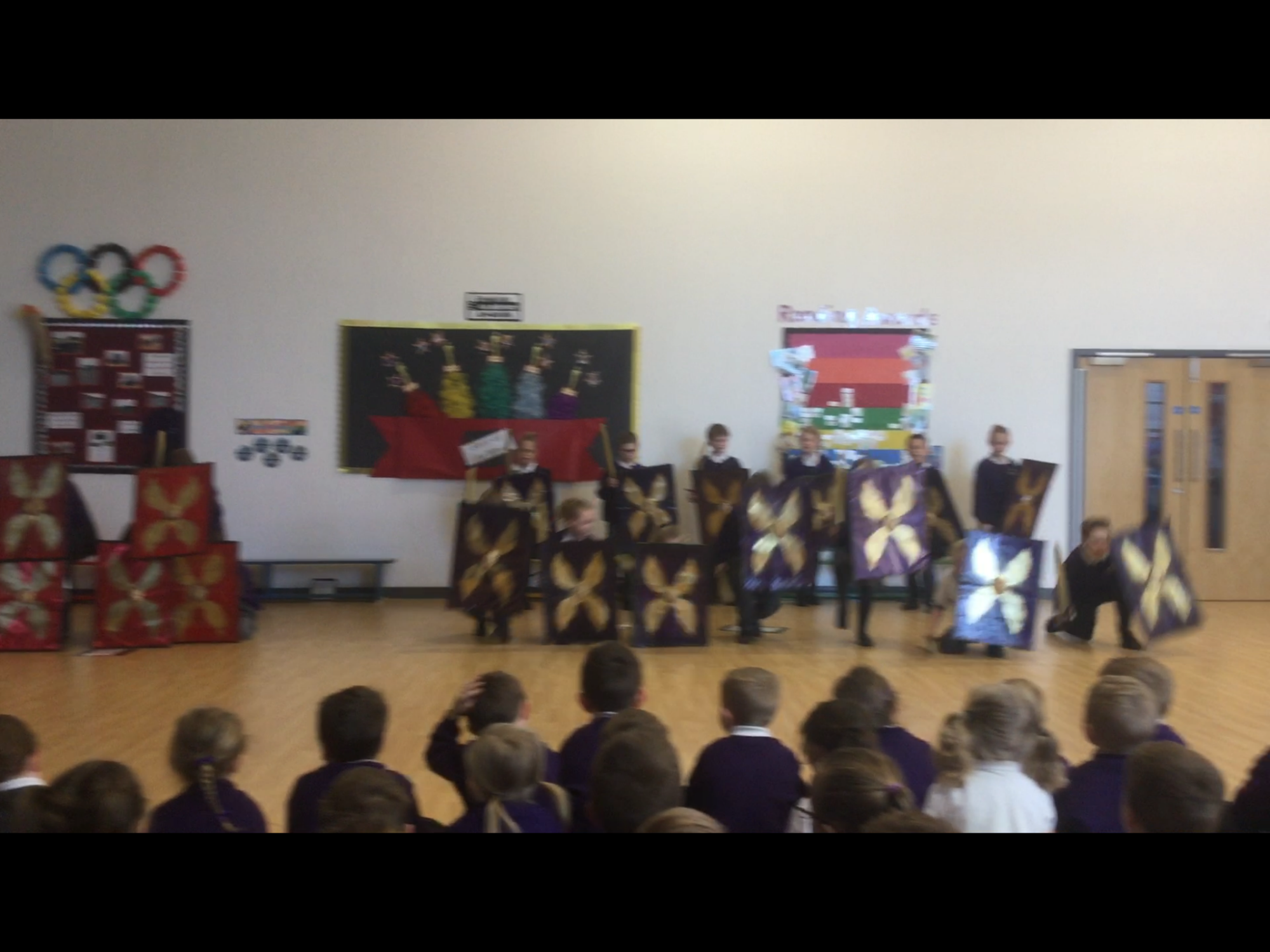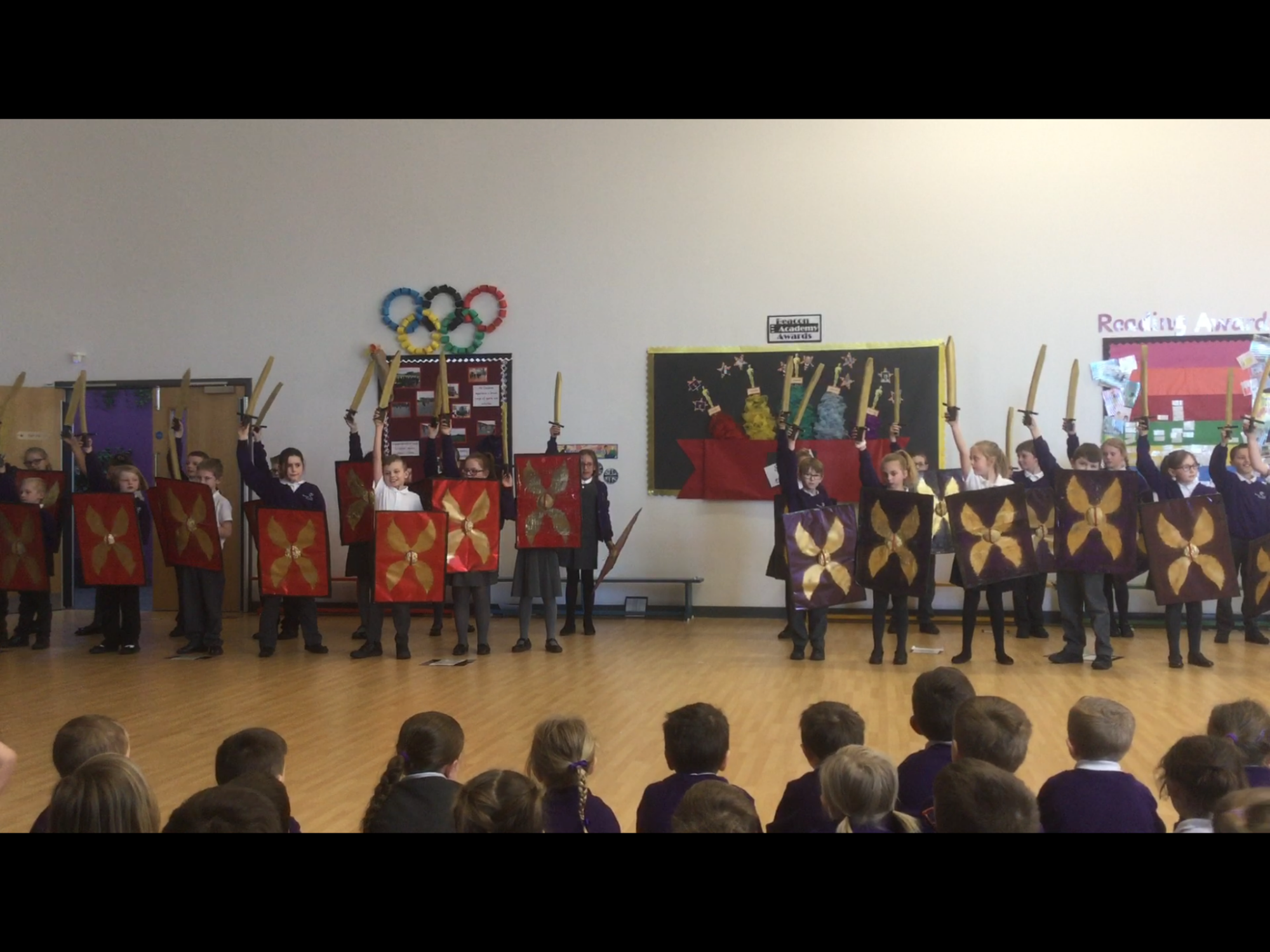 This week, Year 4 worked in teams to complete a quiz all about Easter. Well done to the winning team! Can you find any more facts about Easter during the holiday? If you make your own quiz, you could be the quiz-master after the holiday!
In Maths, we completed more 'Countdown' challenges, played 'Place Value Bingo' and solved some word problems. Remember to play 'Countdown' at home by using this link: (It is on the 'Top Marks' website if this link doesn't work on phones and tablets.)
We have been thinking about our next topic: What a Wonderful World! The Lemurs have been creating some amazing acrostics, facts and mind-blowing questions on this theme, already making the classroom look beautiful for our return after Easter. Remember to keep researching at home and bring in your ideas for learning.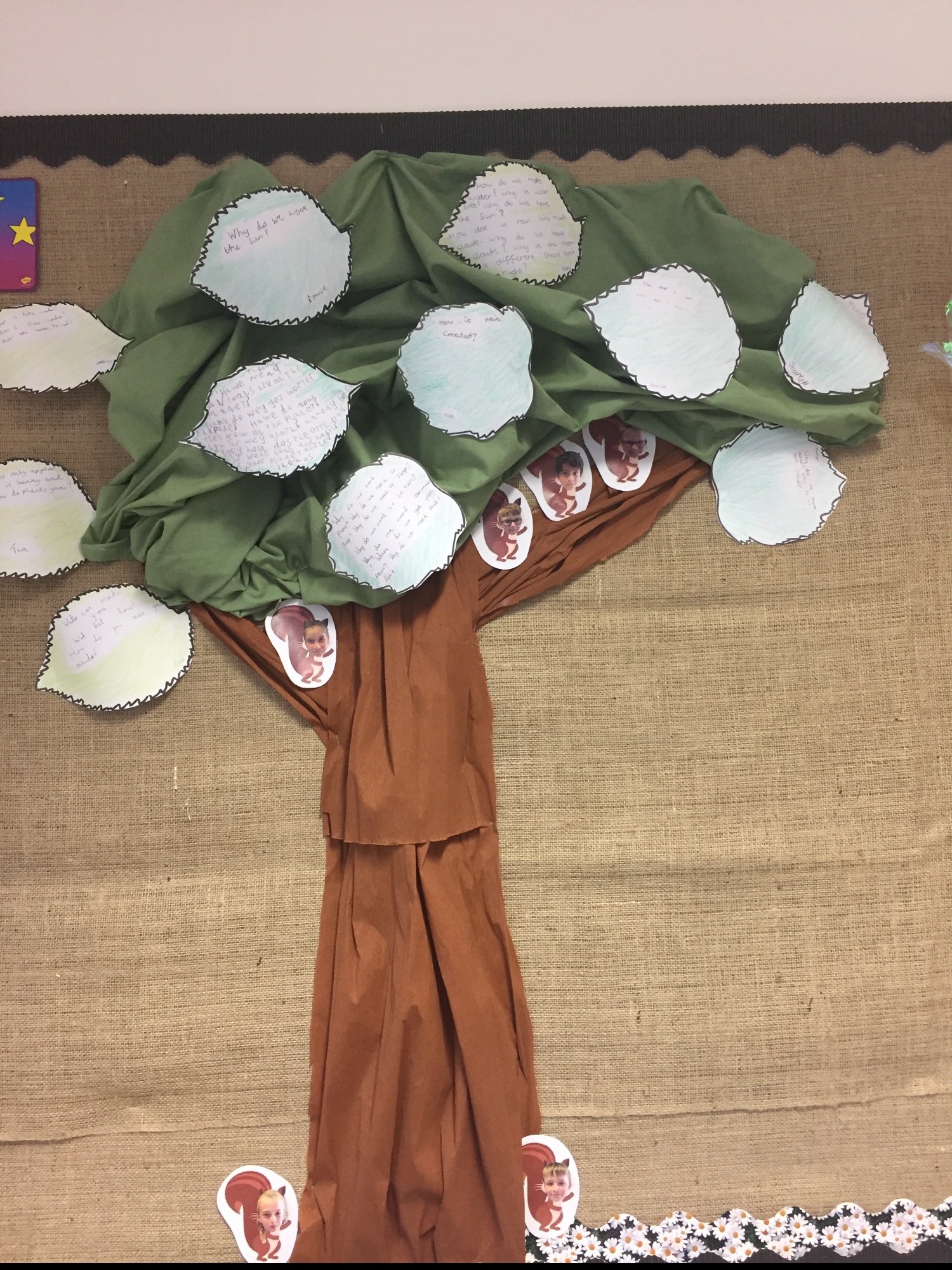 Week Beginning 19.3.18
Our Year Four children have been working very hard again this week. Mrs Parkins is poorly at the moment and the amazing Mrs Hall and Mrs Berridge have been working hard with the class to prepare for their class assembly.
Mrs Wright has really enjoyed getting stuck in supporting the children with their Maths learning. She is delighted with the calculation methods that the children are now using with increasing confidence and accuracy. The effort that all of the children have shown has been great.
Miss Wright has been overseeing the English learning and the children have enjoyed putting their writing skills to good use when creating an information text. This text has pulled together all of the facts that the children have learned about the Romans.
Well done to everyone for their contribution to the class assembly - we are very proud of you all. You were absolutely amazing and the clarity and professionalism of your performance was incredible.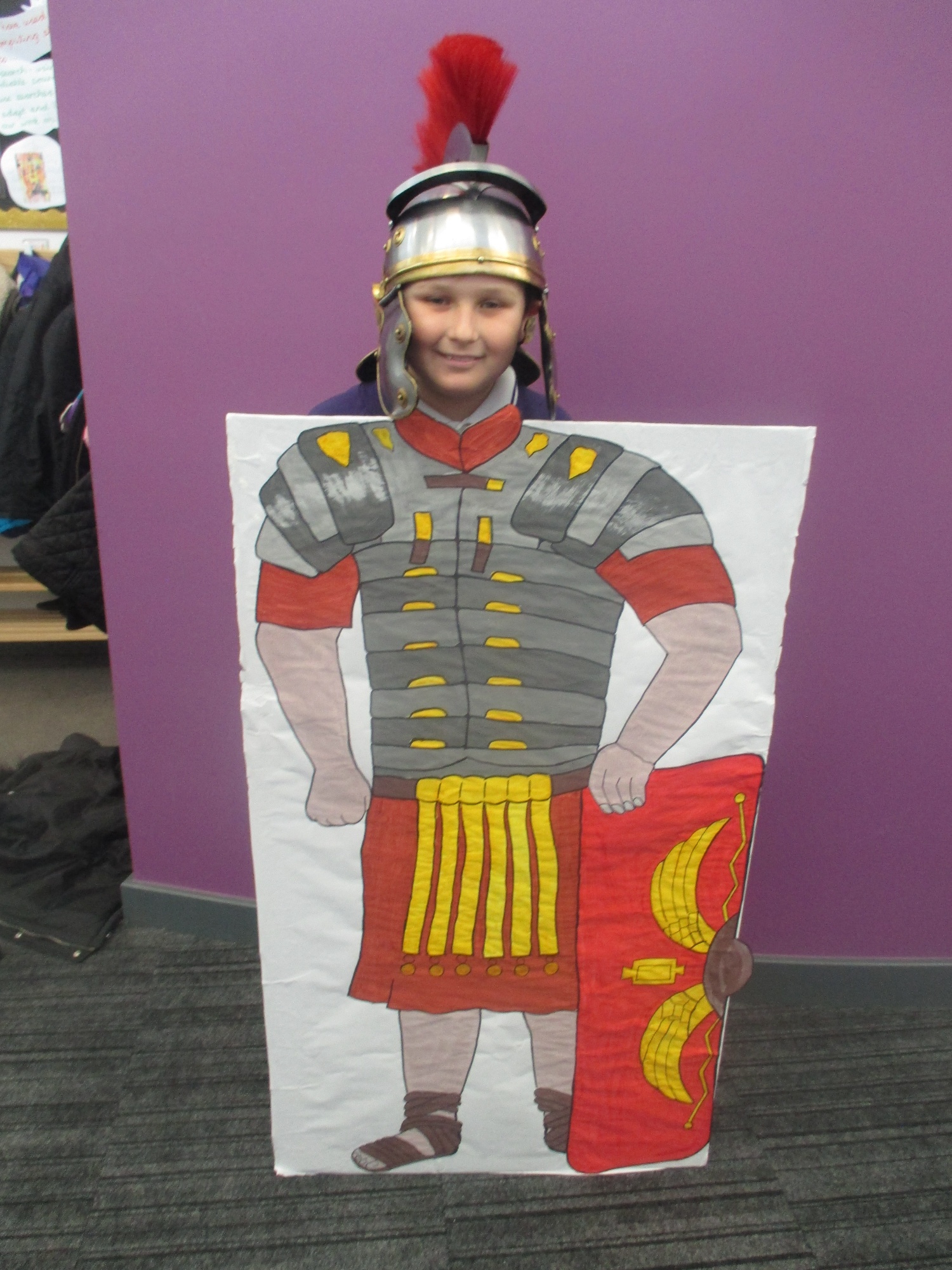 Week Beginning 12.3.18
Year 4 have been working hard, preparing for their class assembly and they can't wait to show it to everyone! They have used their computing skills to research interesting facts about all aspects of Roman life, then their English skills to edit and perform their presentations in class. Their Roman battle, expertly choreographed by Mrs. Hall, takes a lot of concentration to learn and perform. It's a good job that they also practised some techniques with Lupus (our Roman soldier who visited us earlier this year) and during their visit to Lincoln Castle!
Make sure that you take a look at our shields that we made on our Lincoln Castle trip that are on display in our classroom windows: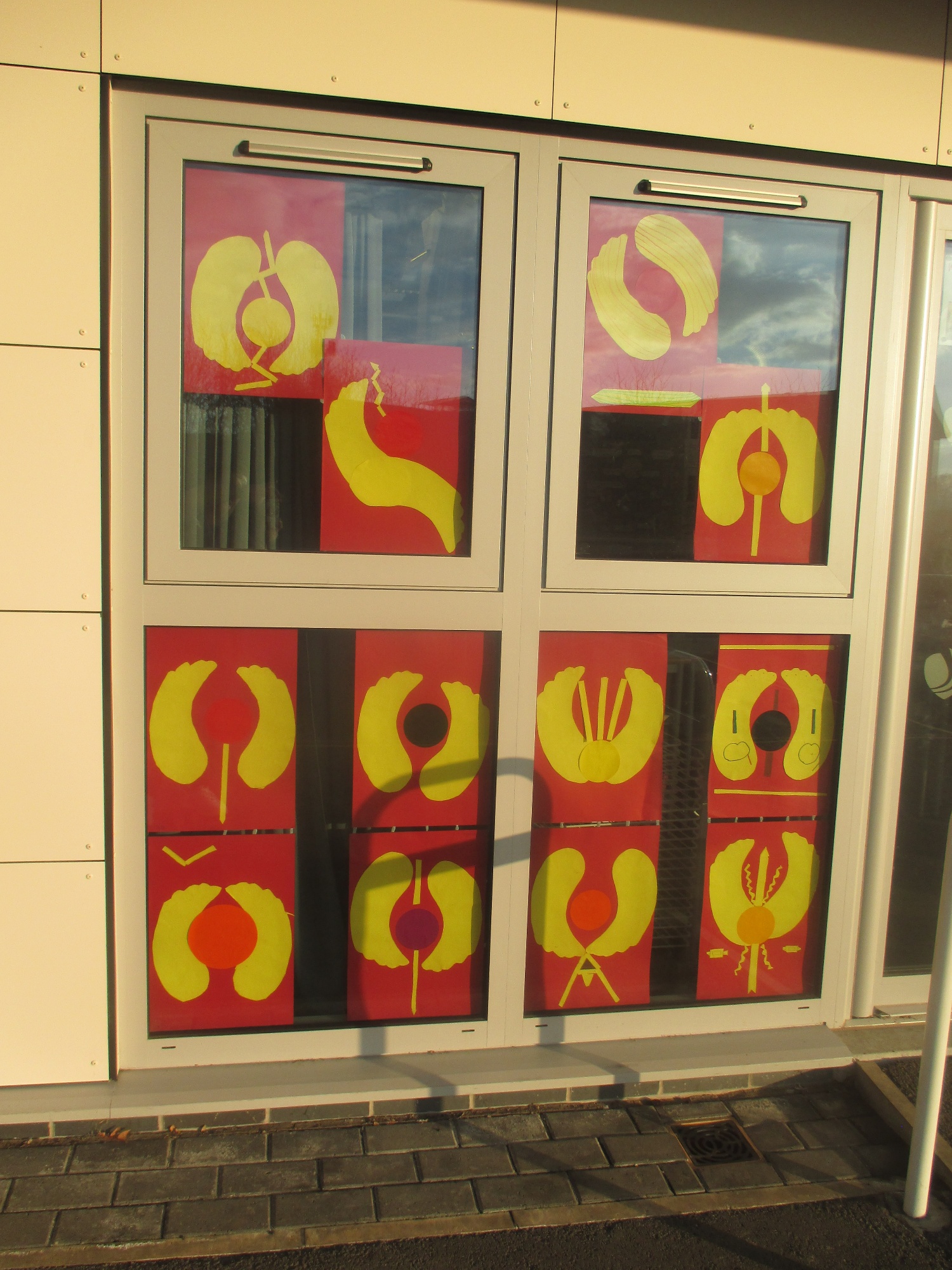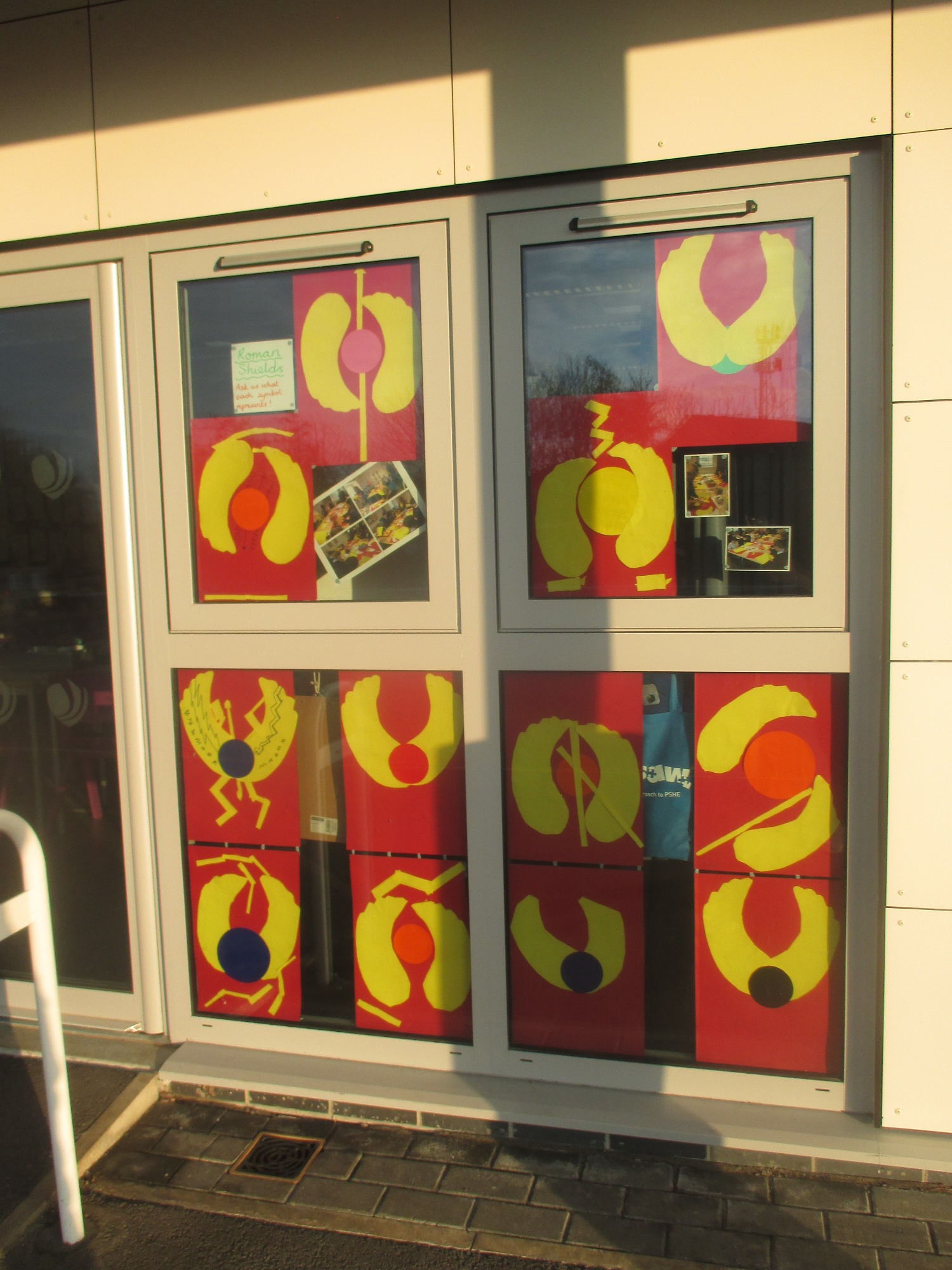 Outdoor Learning - Badger Trail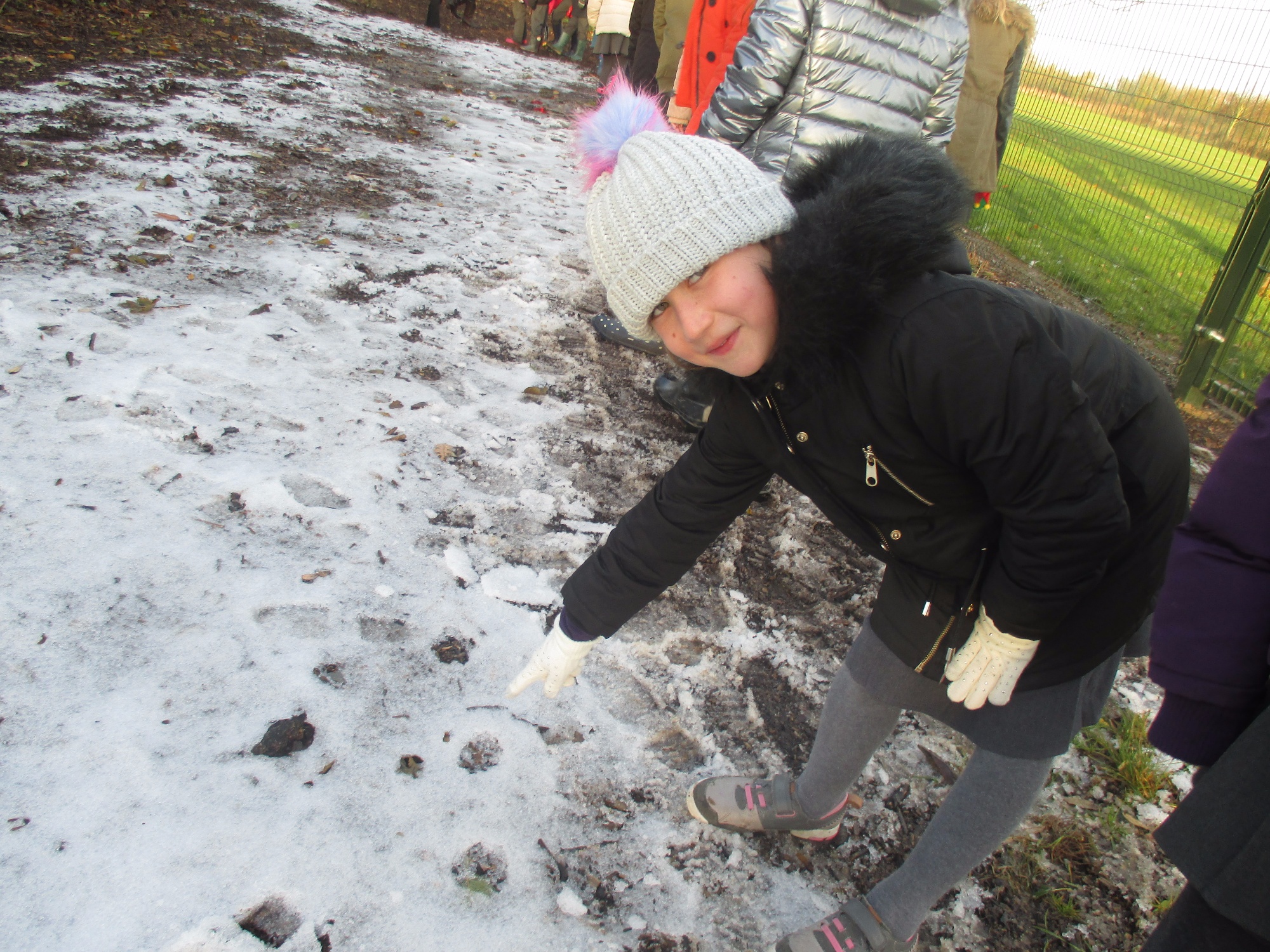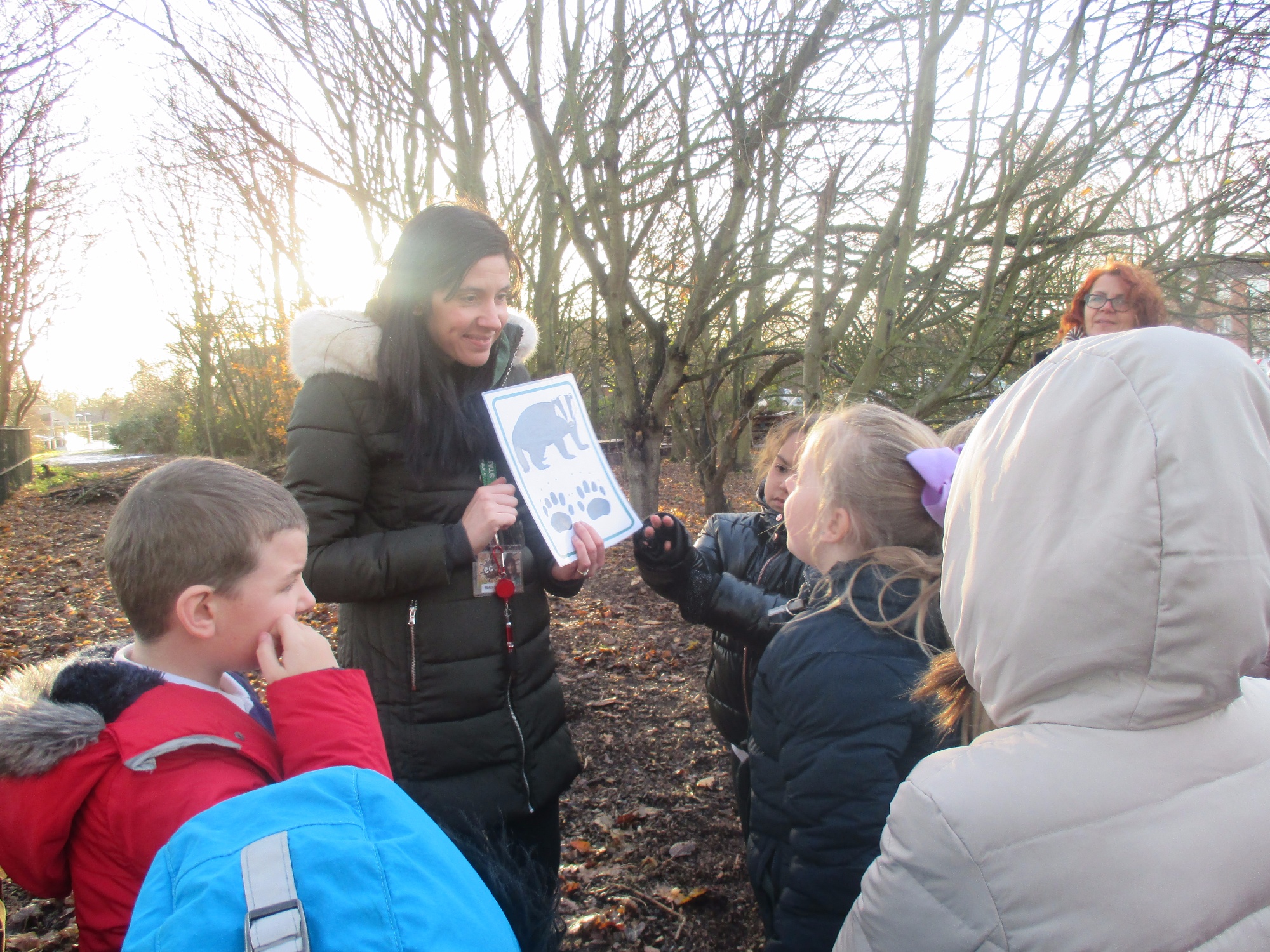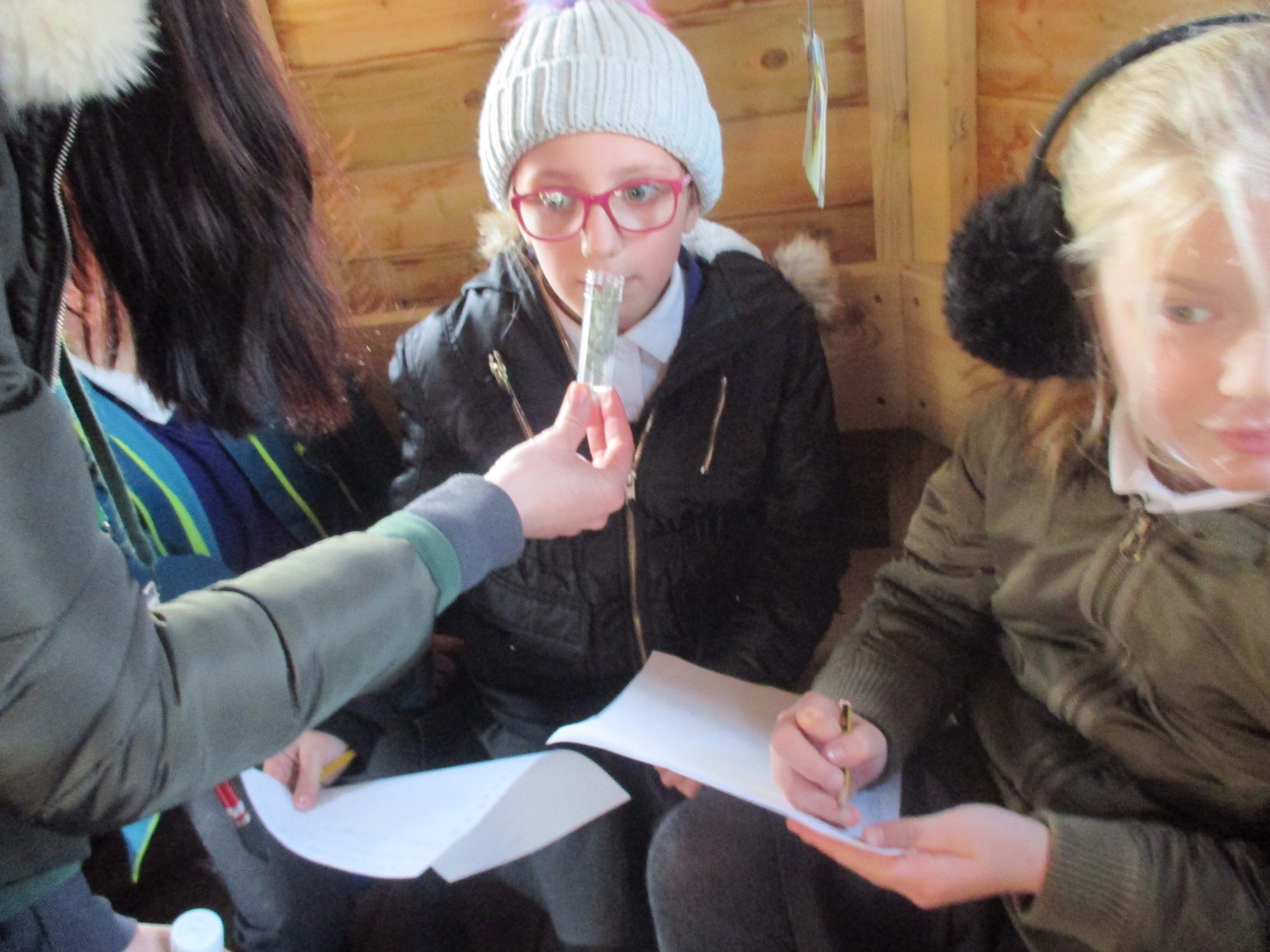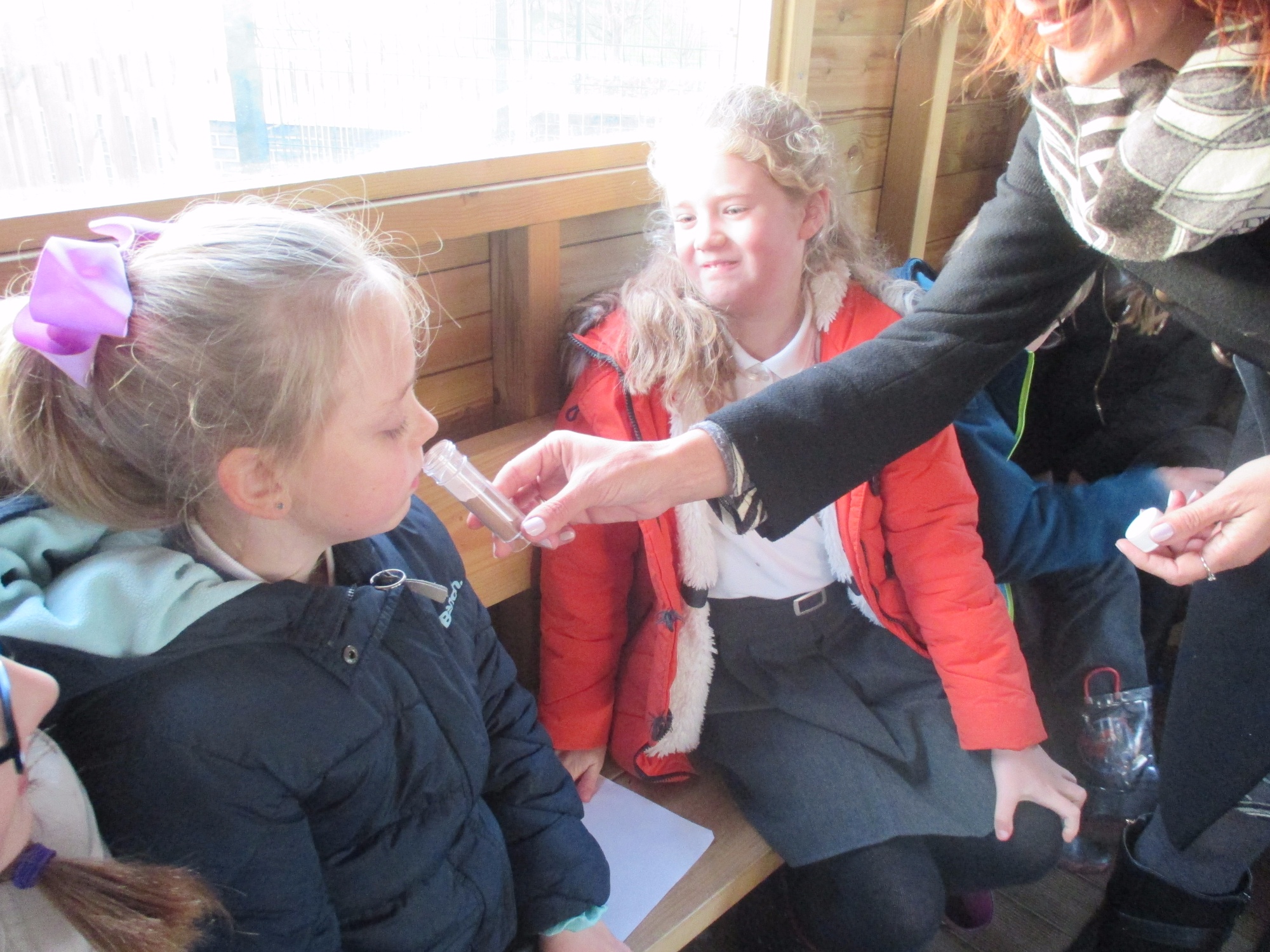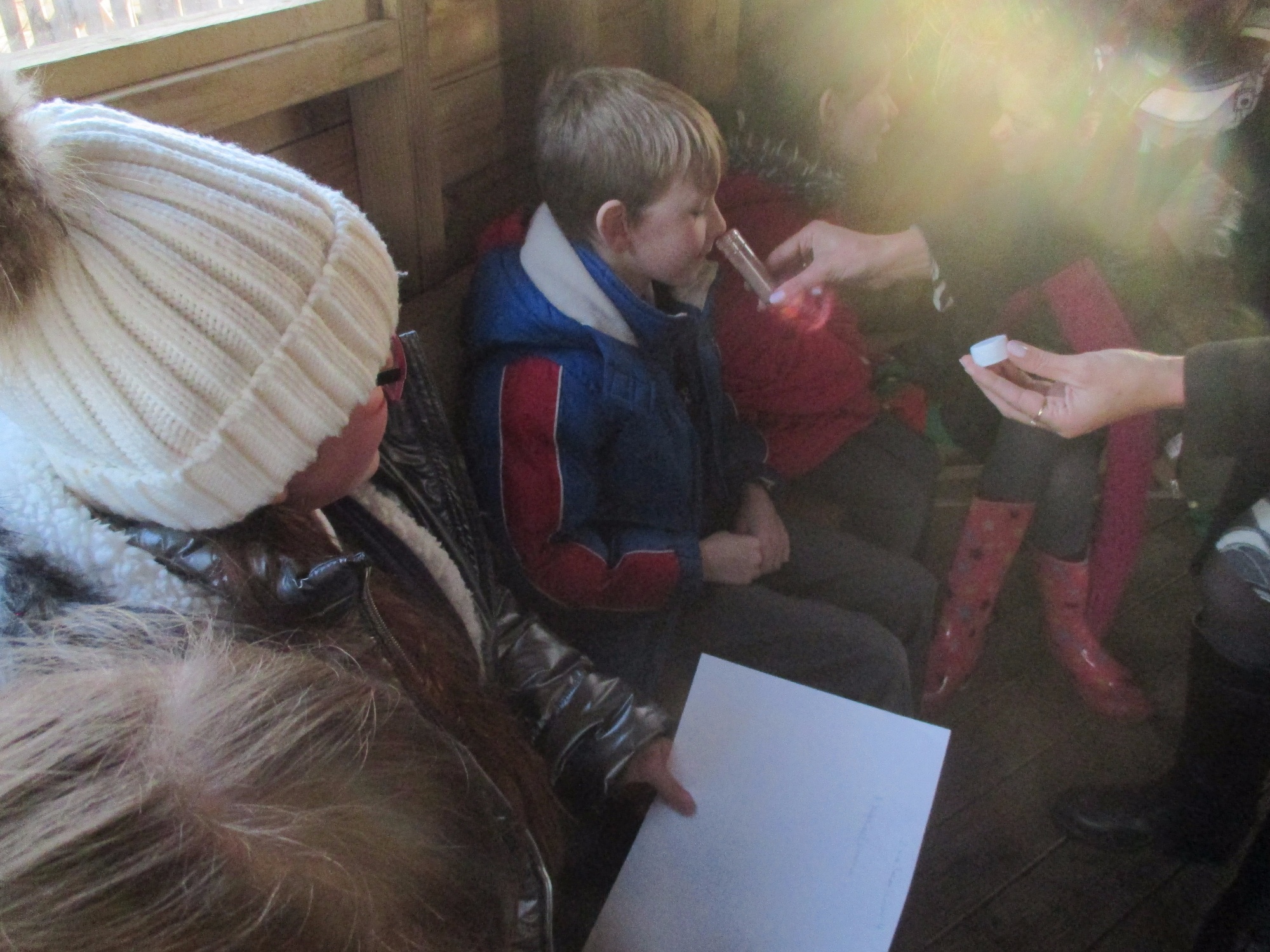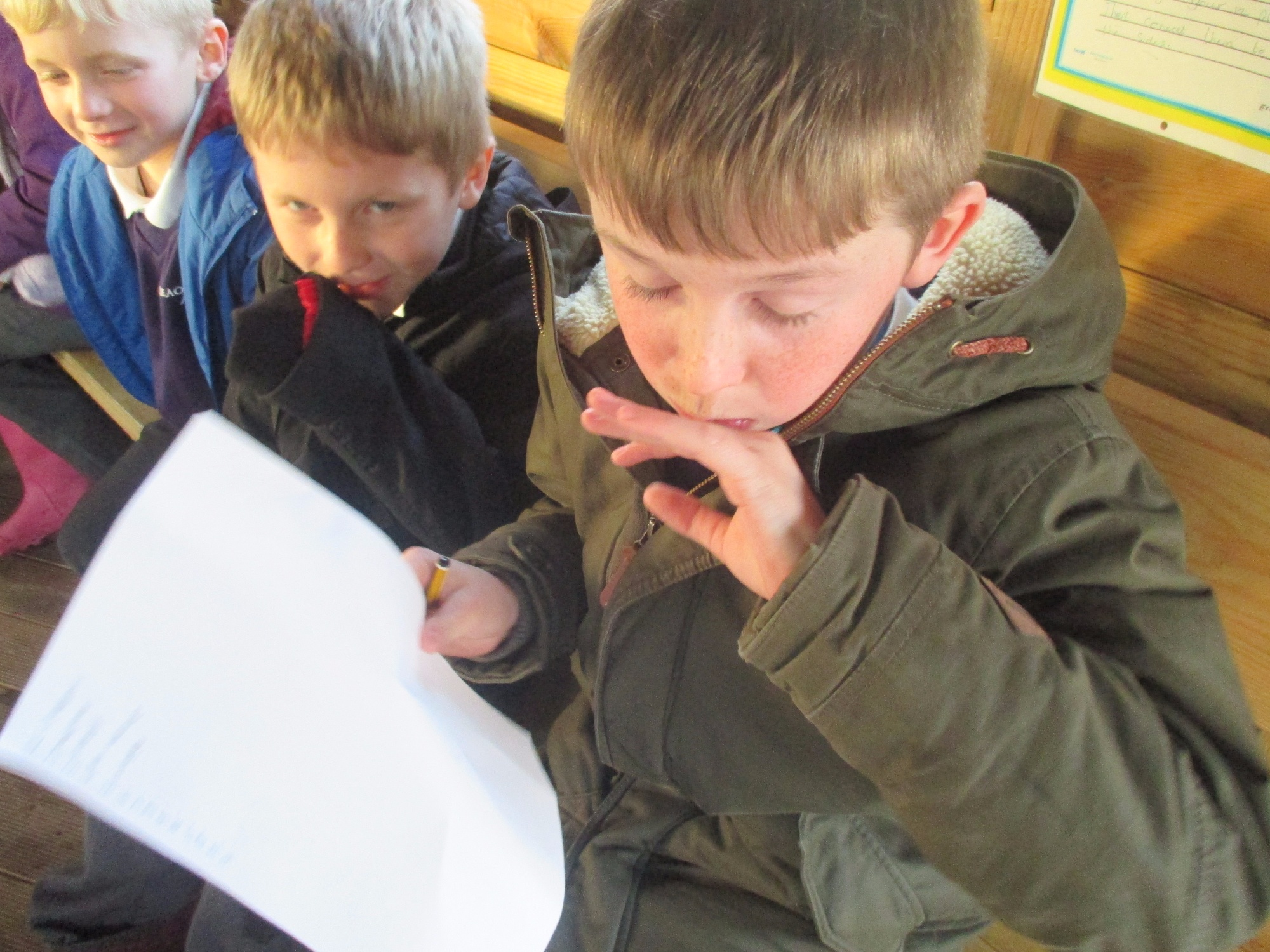 Outdoor Learning - Super Squirrels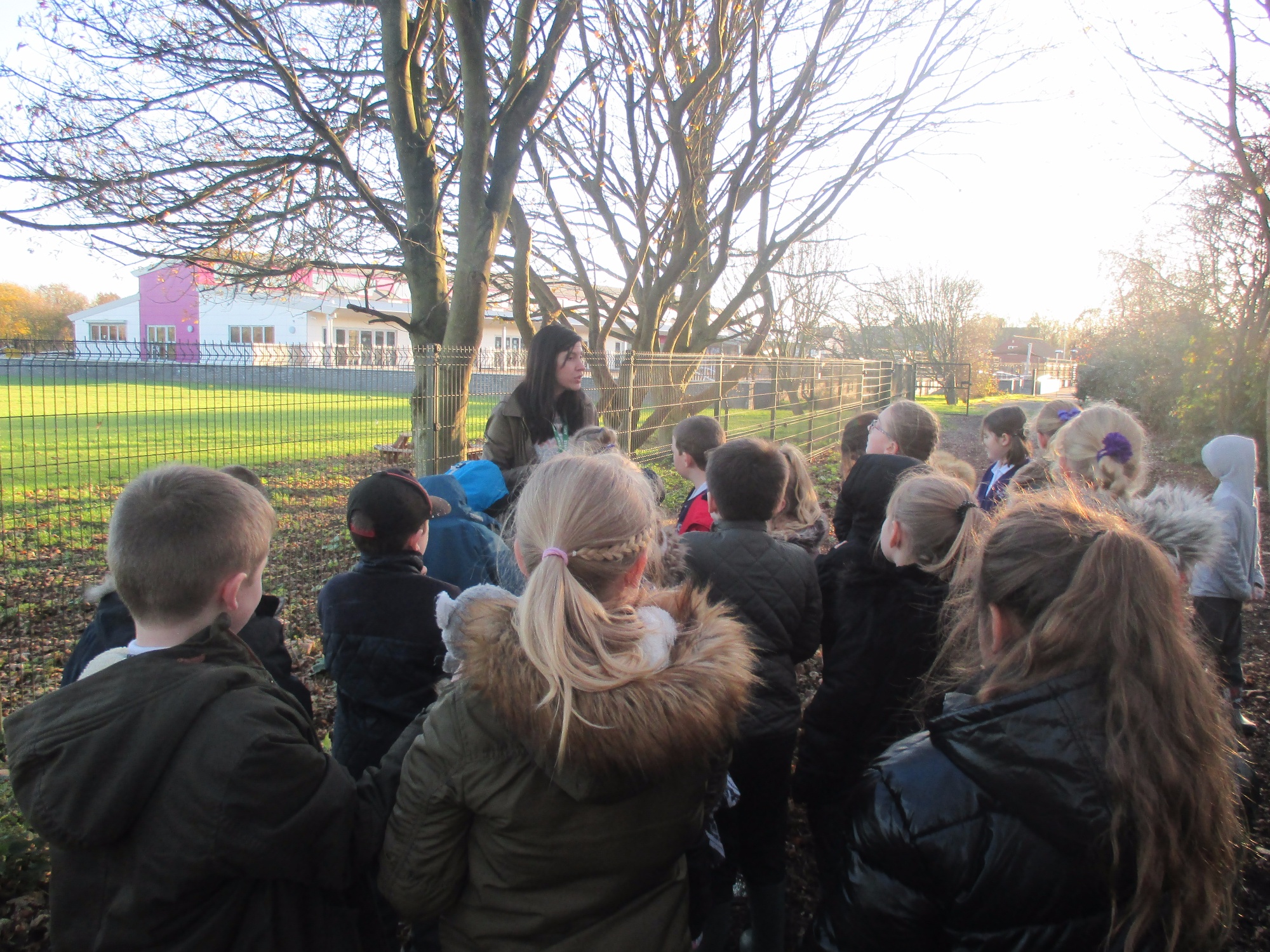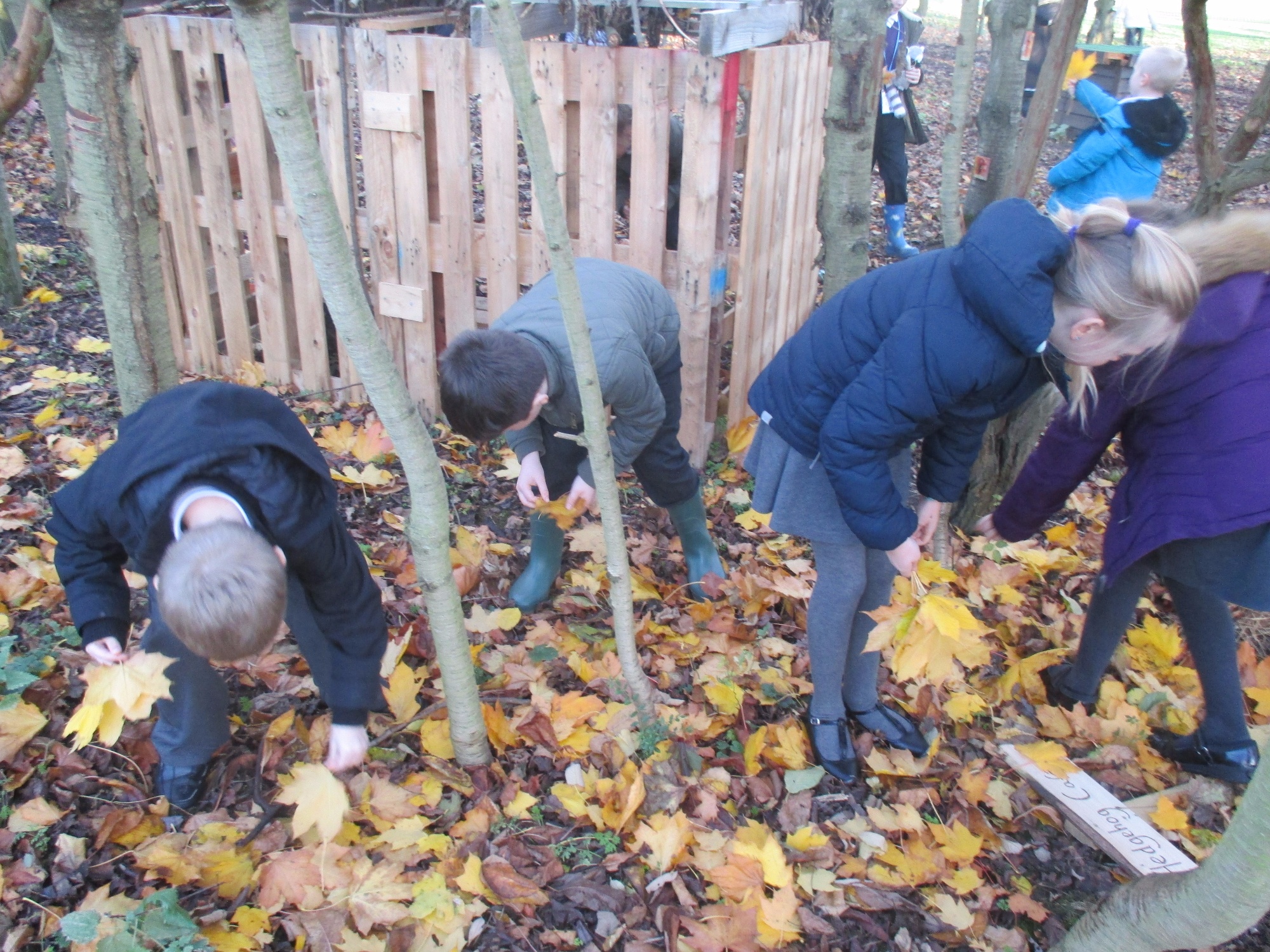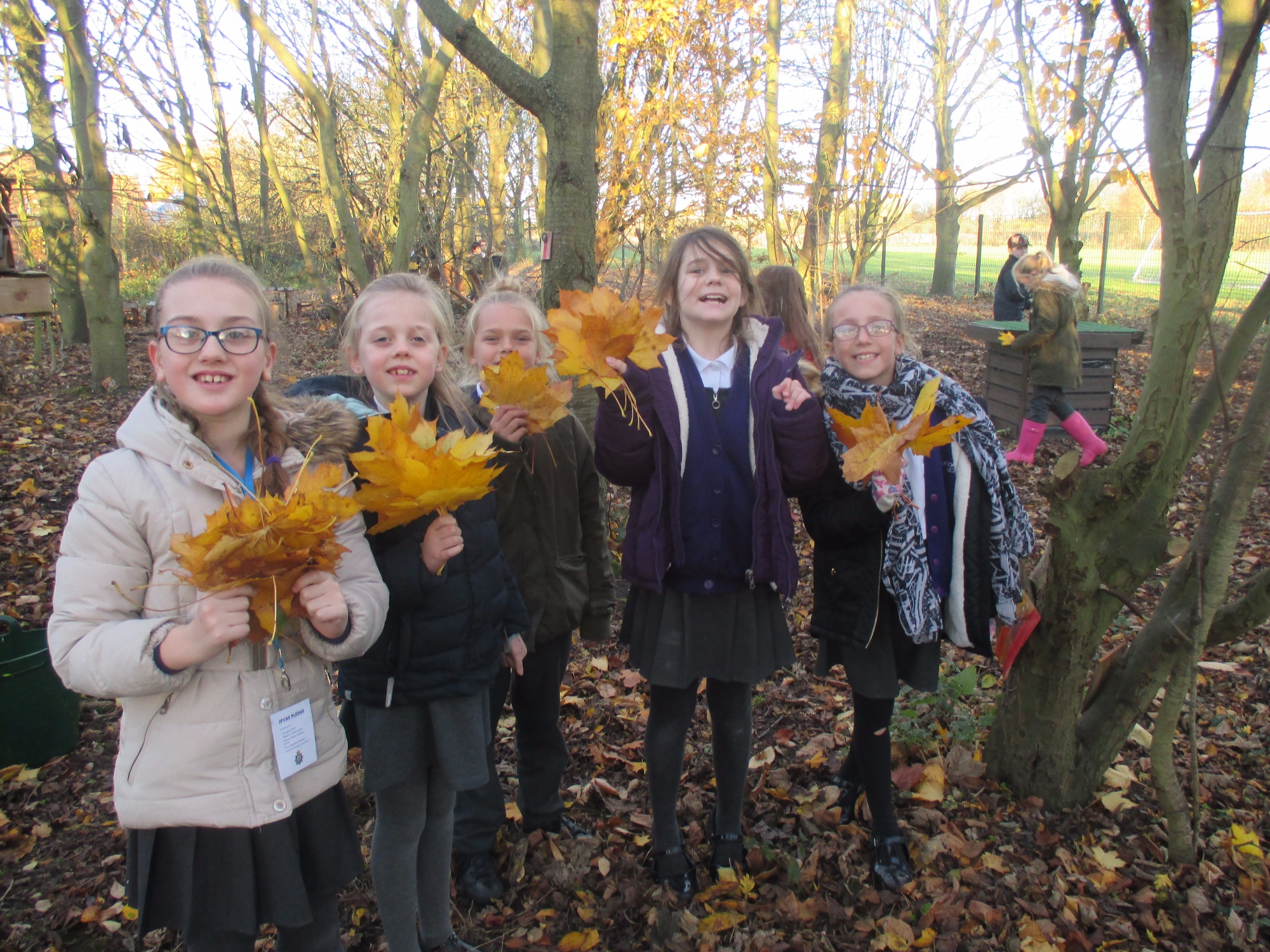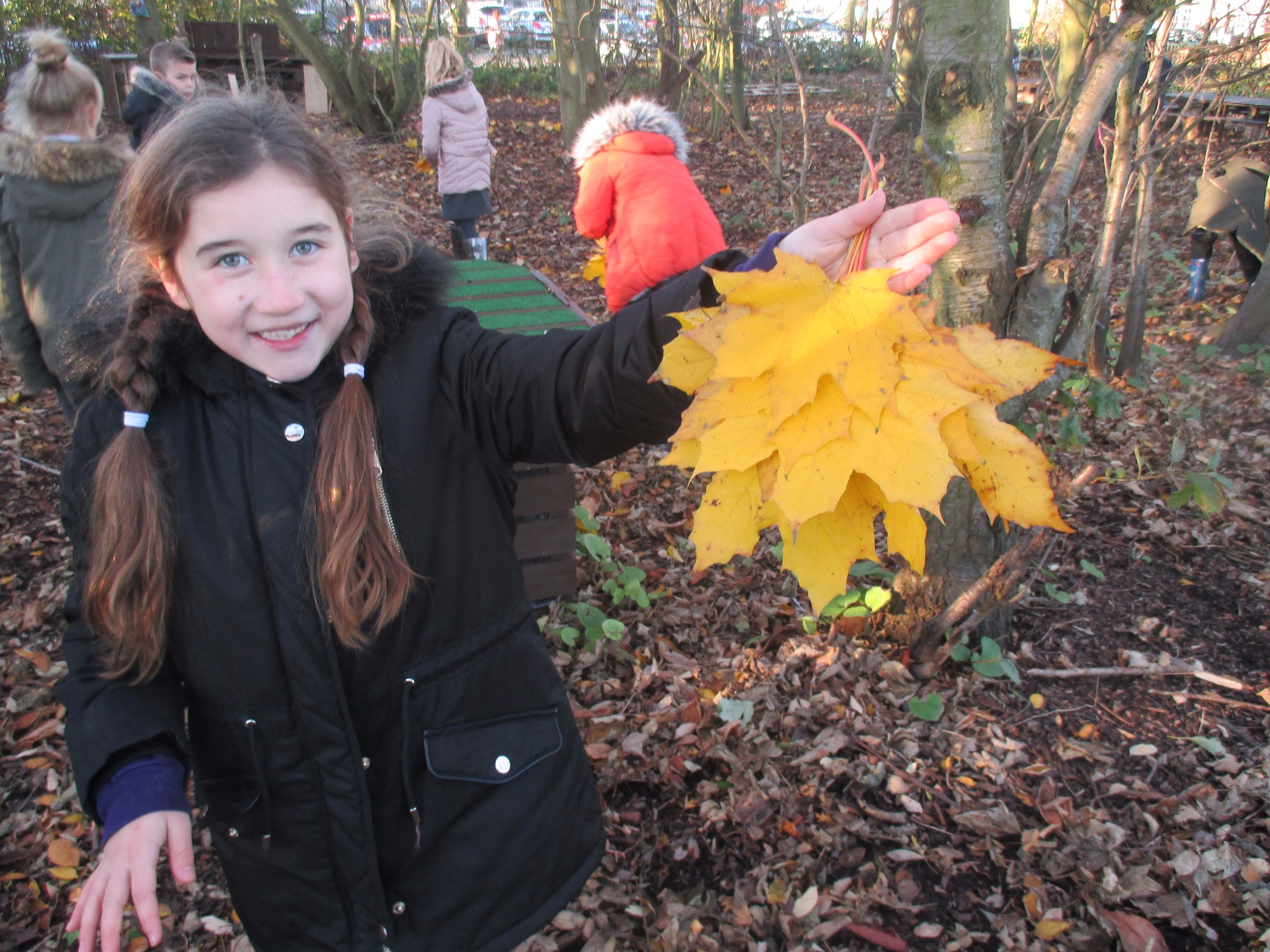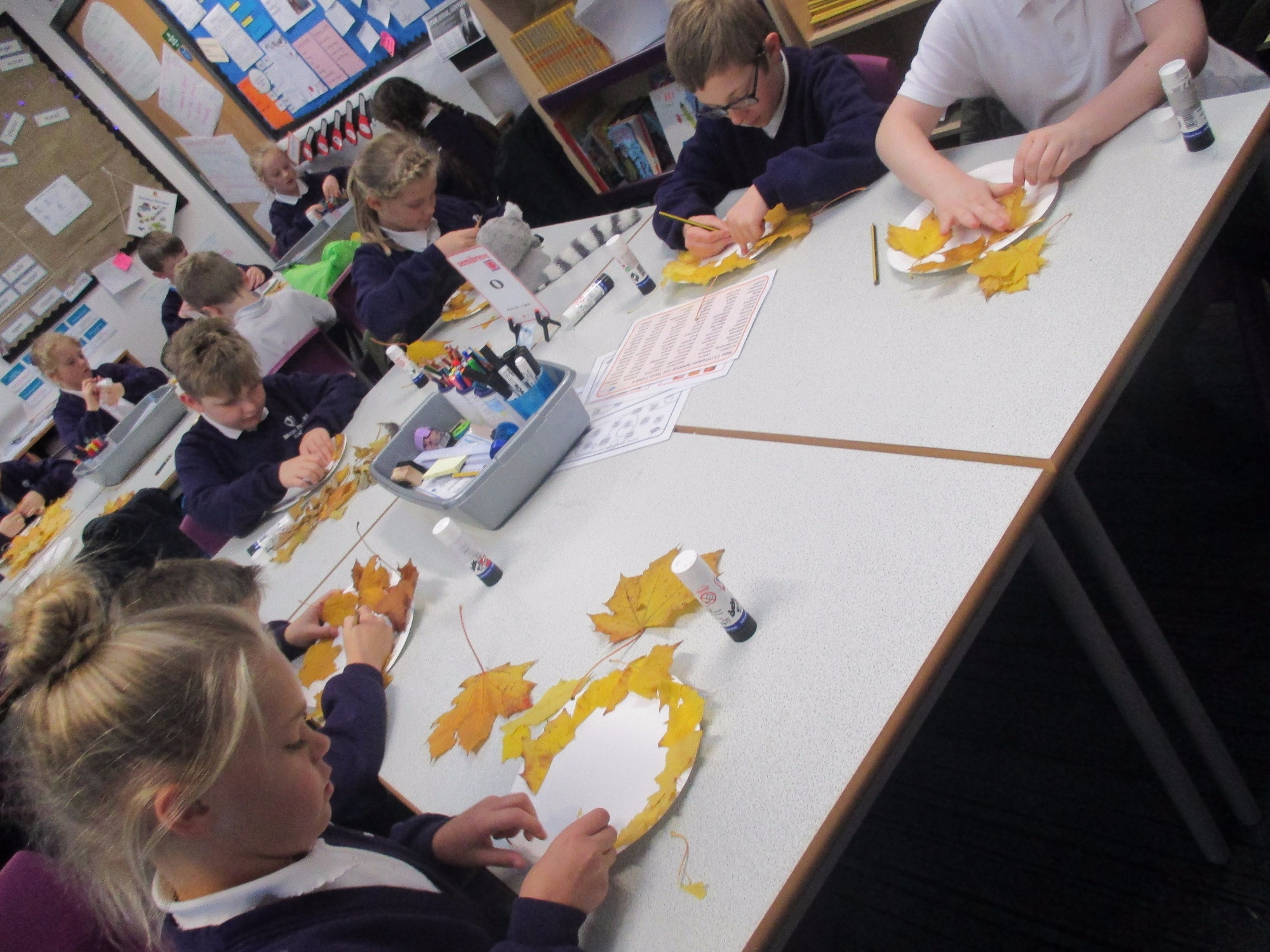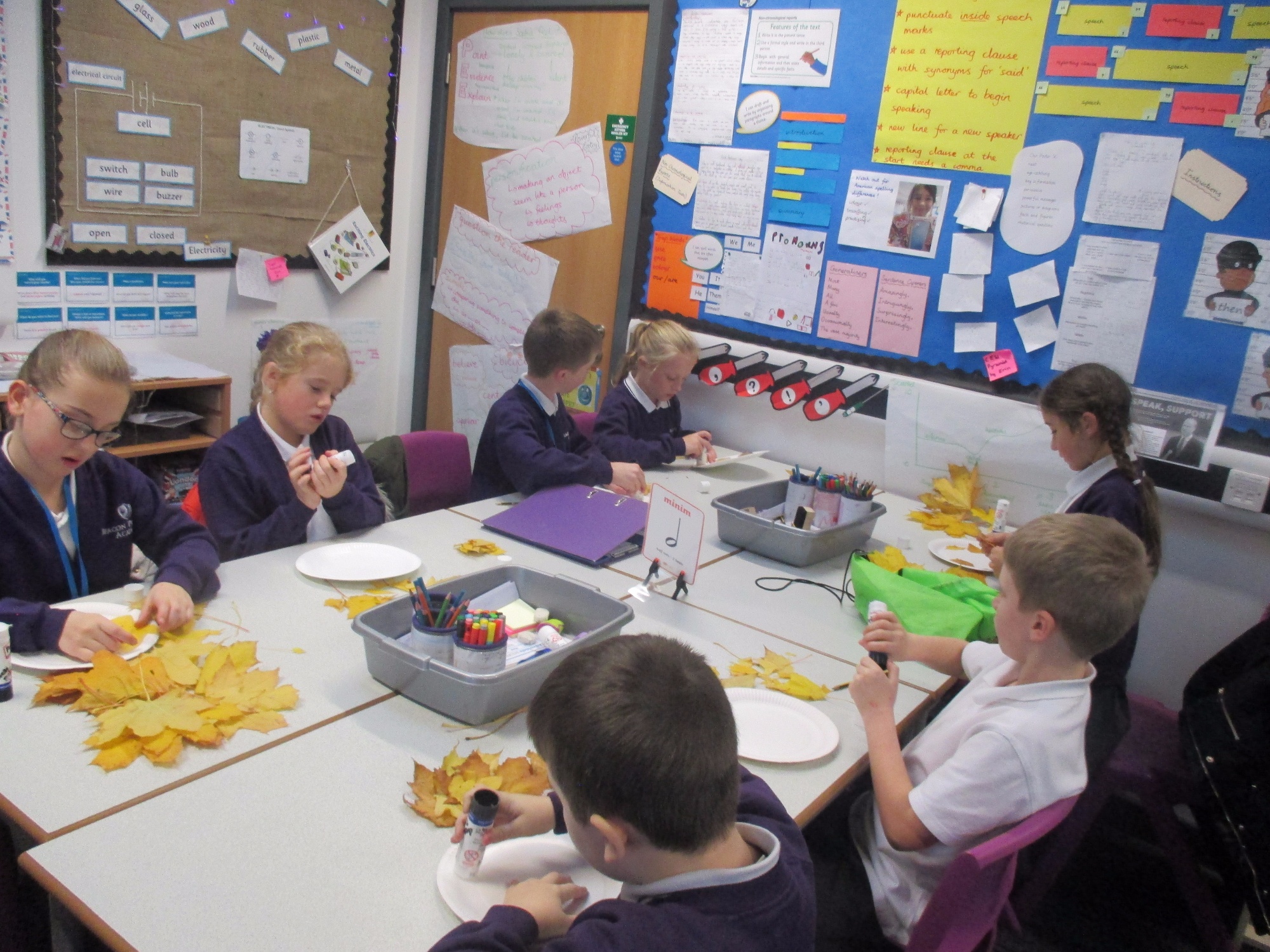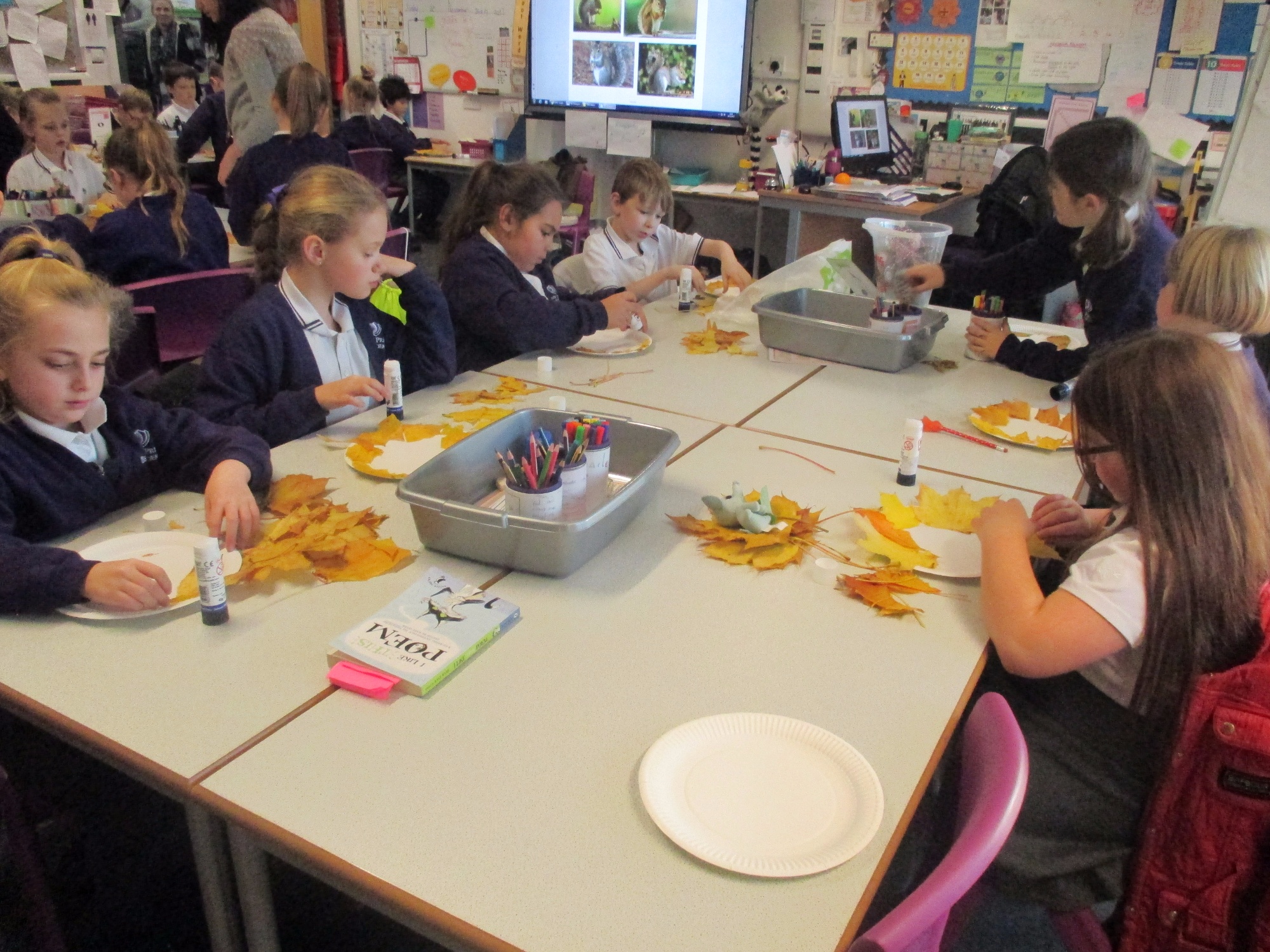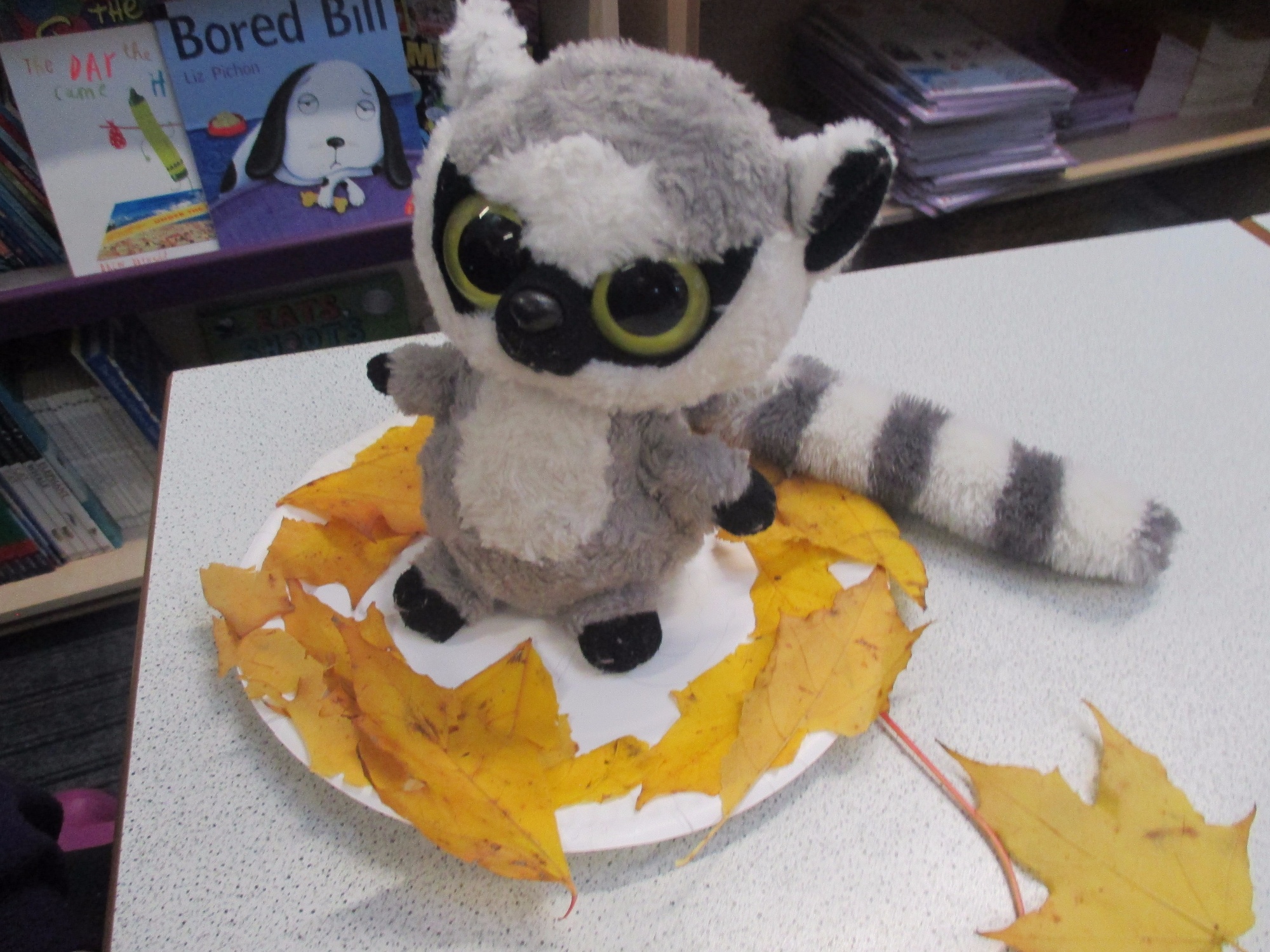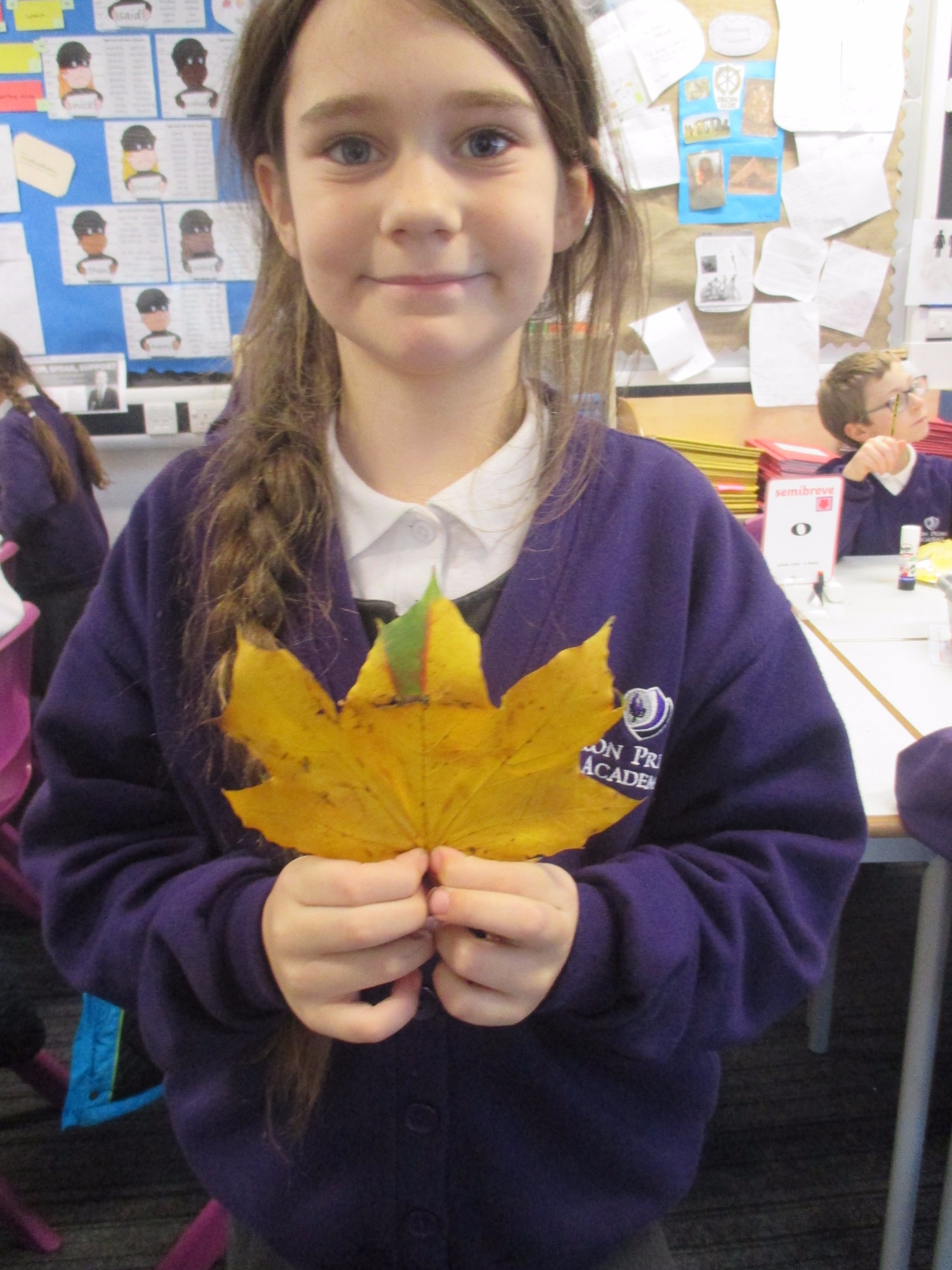 Outdoor Learning - Hibernating Hedgehogs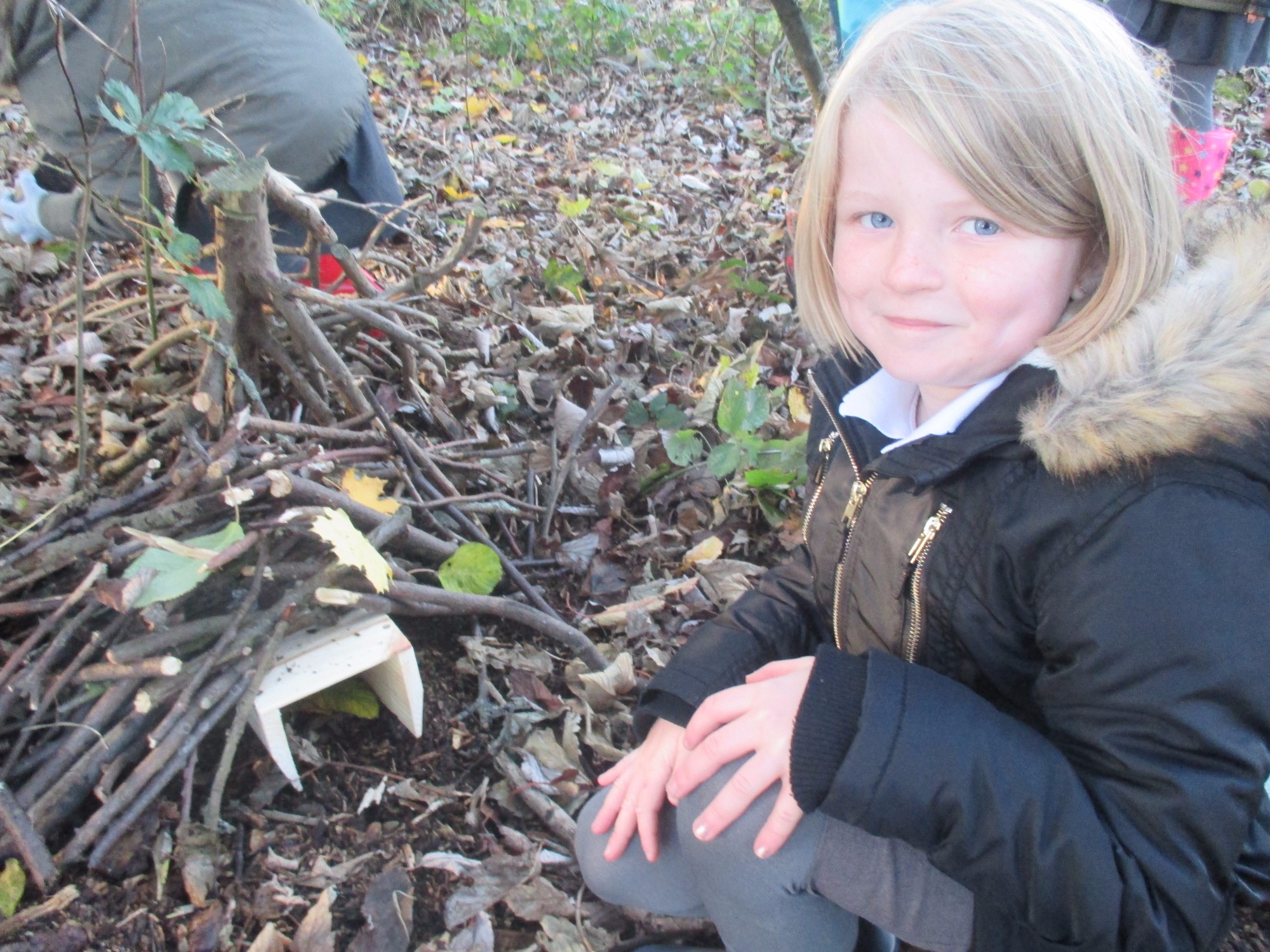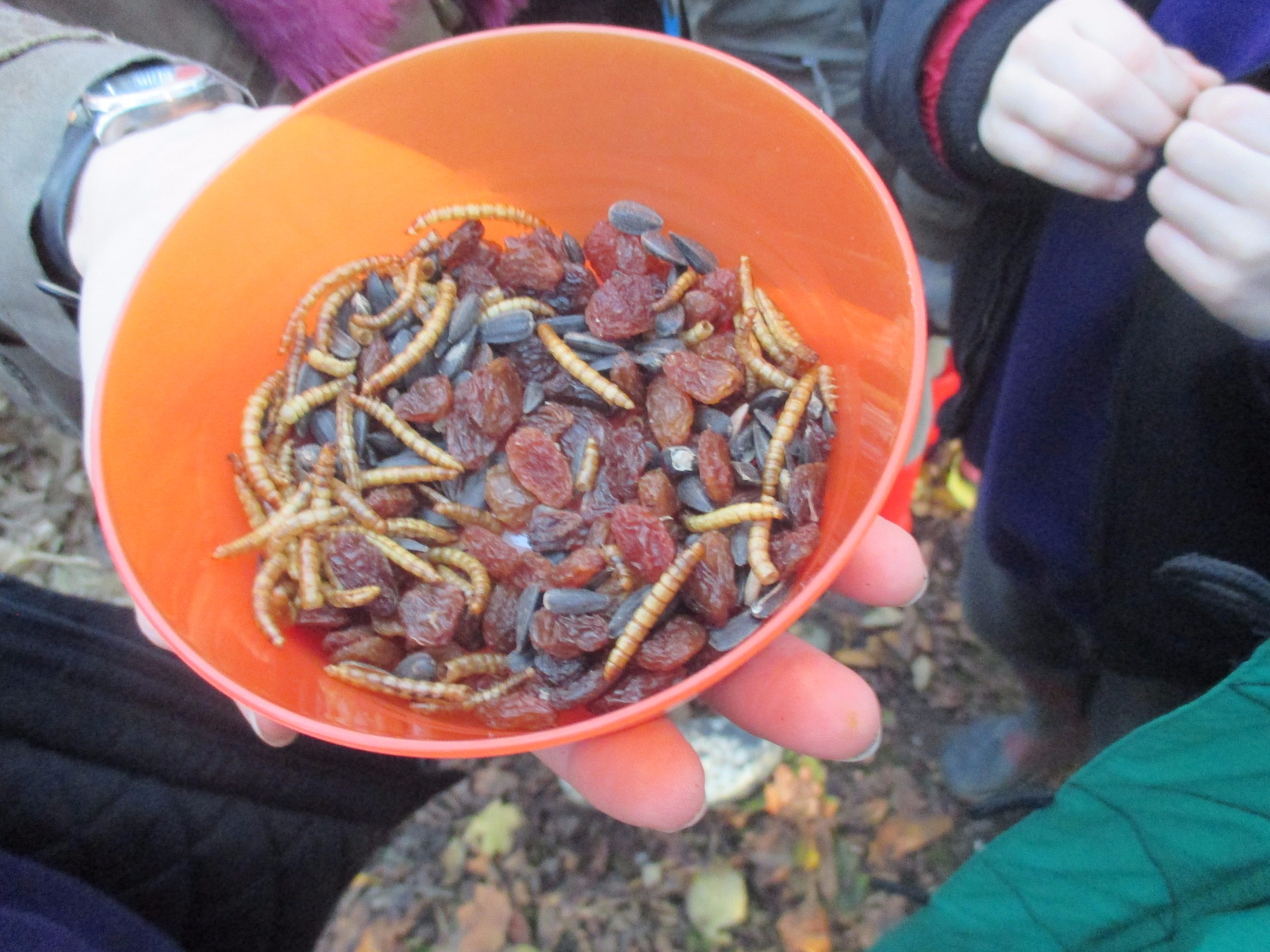 Meet our JPCSO team!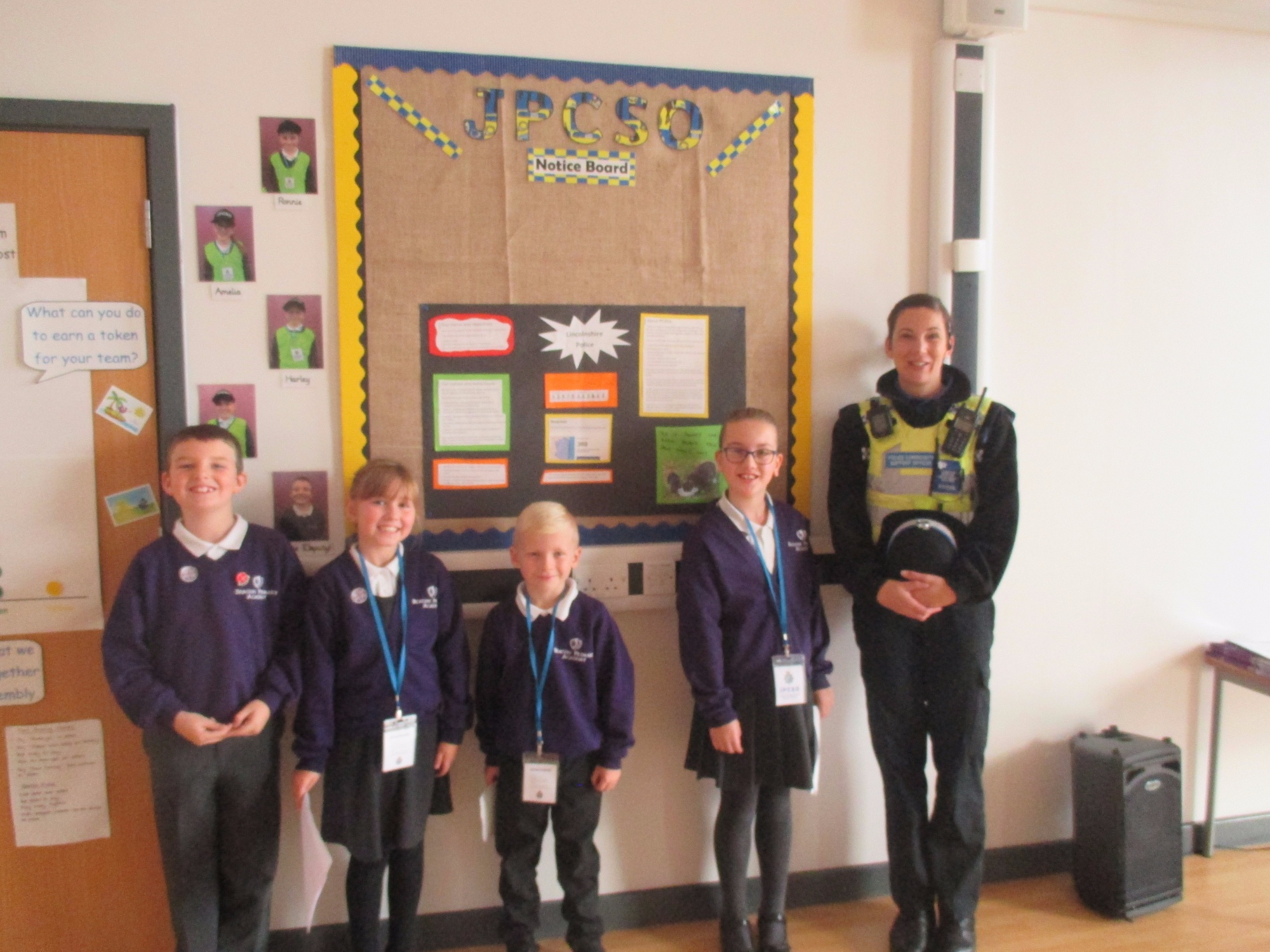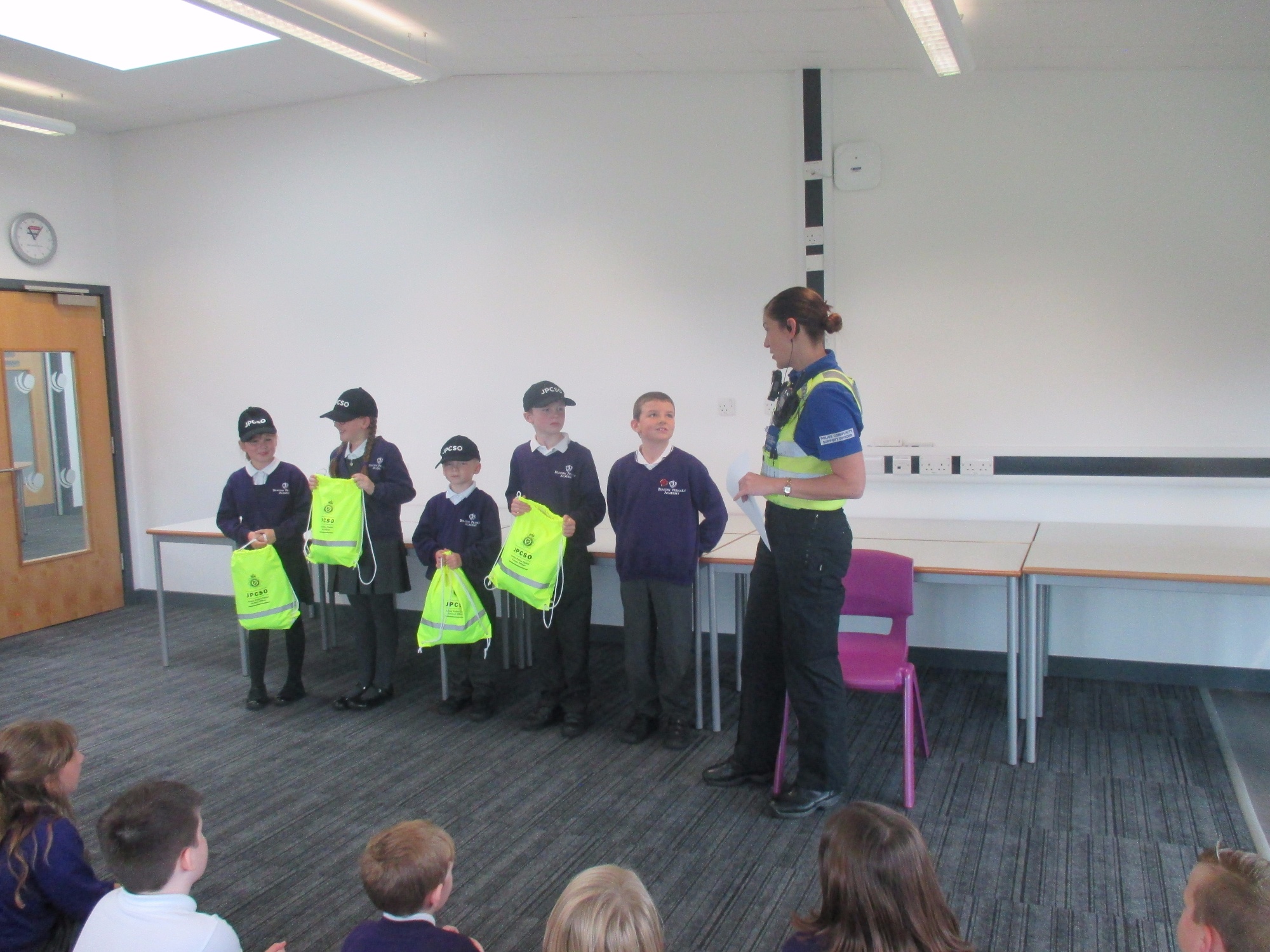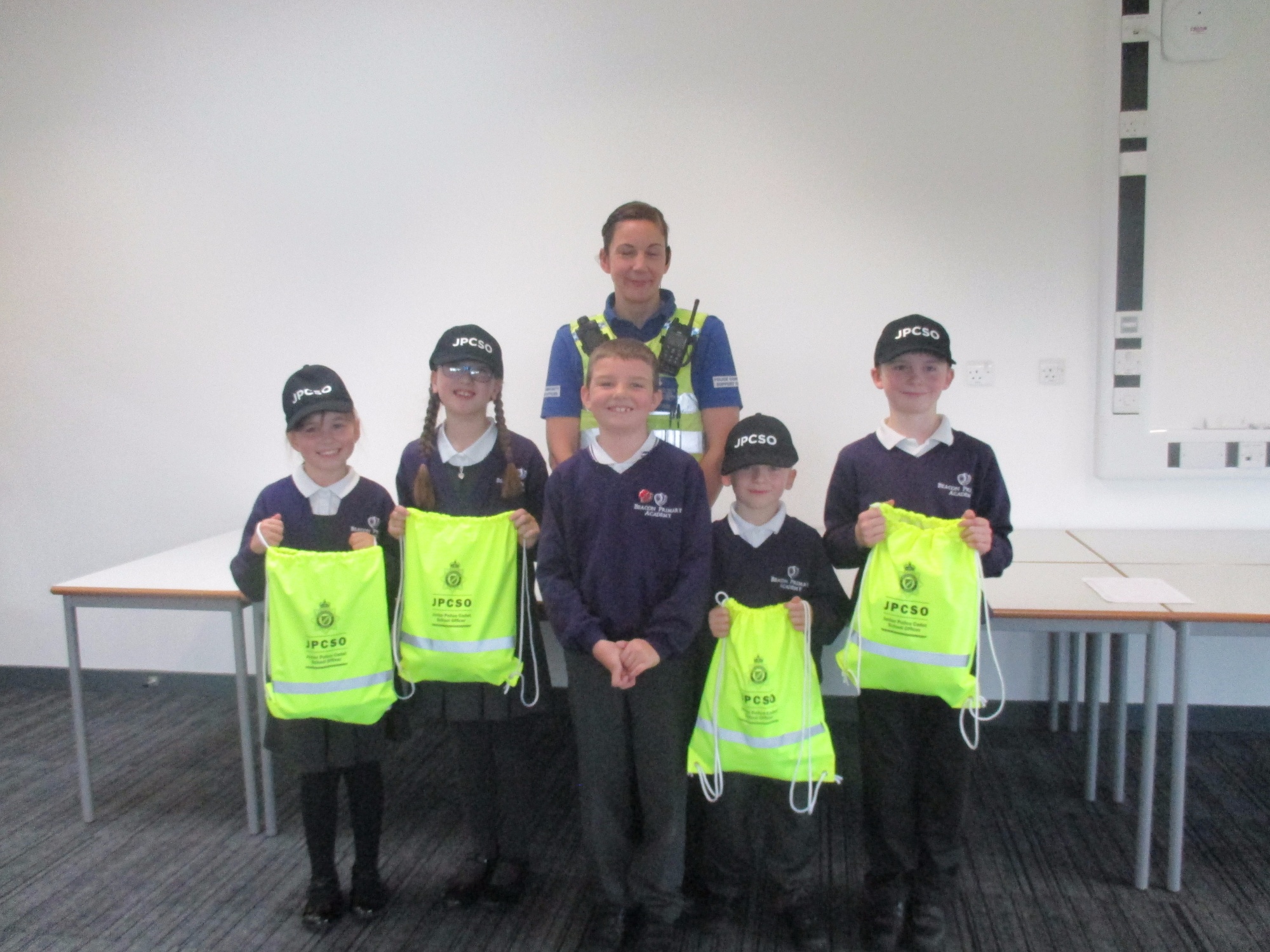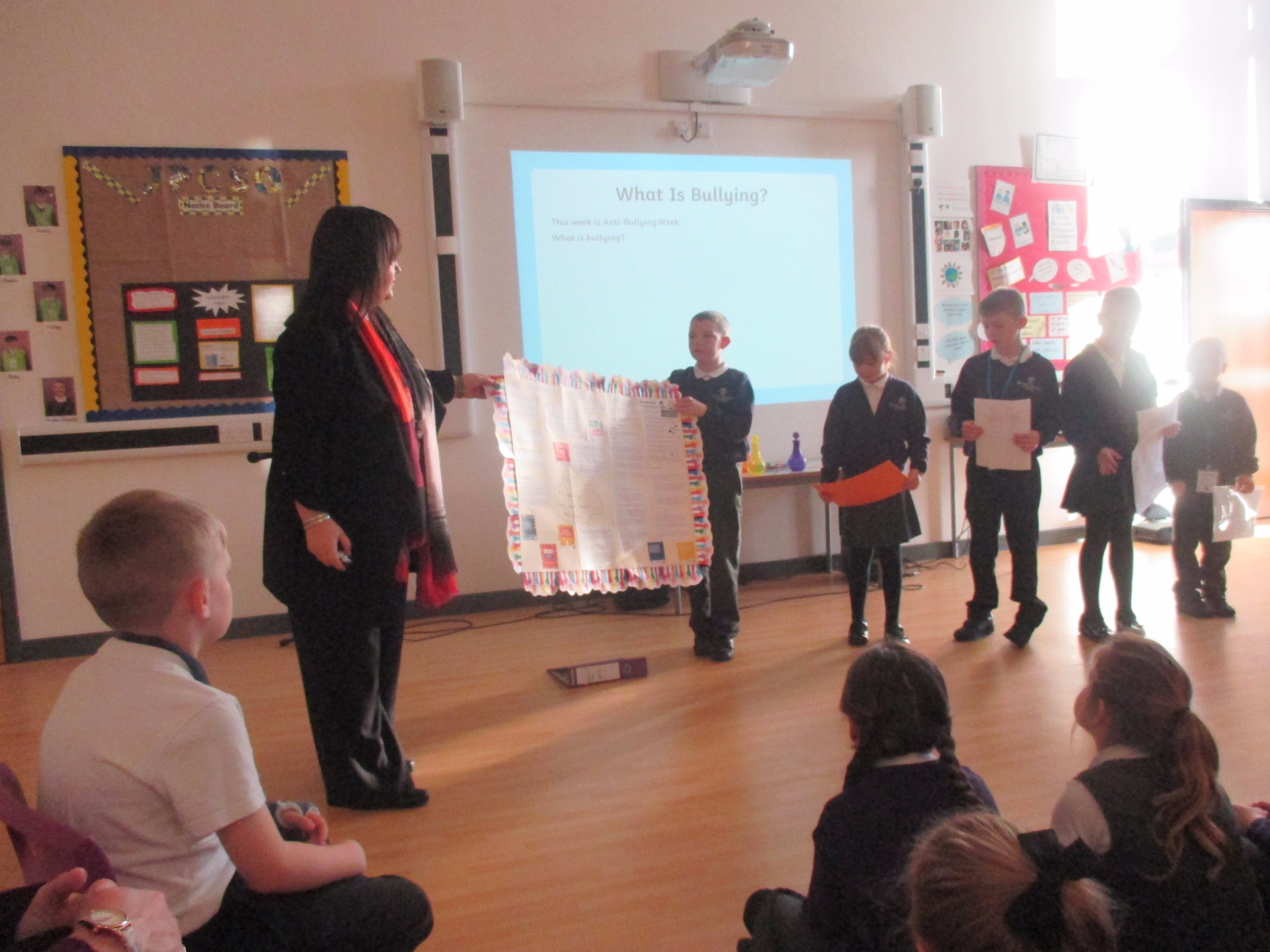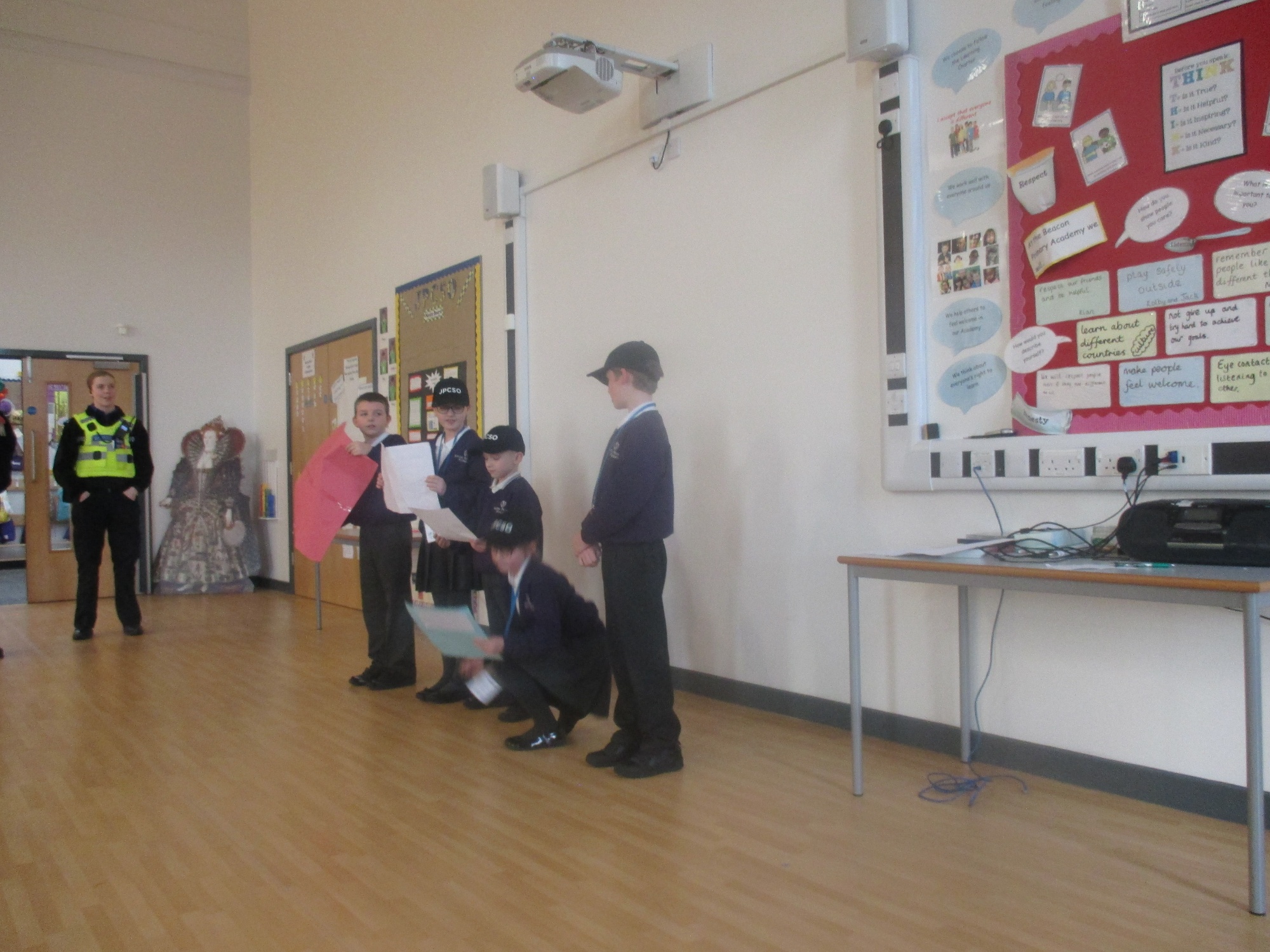 SPAG - Spelling, Punctuation and Grammar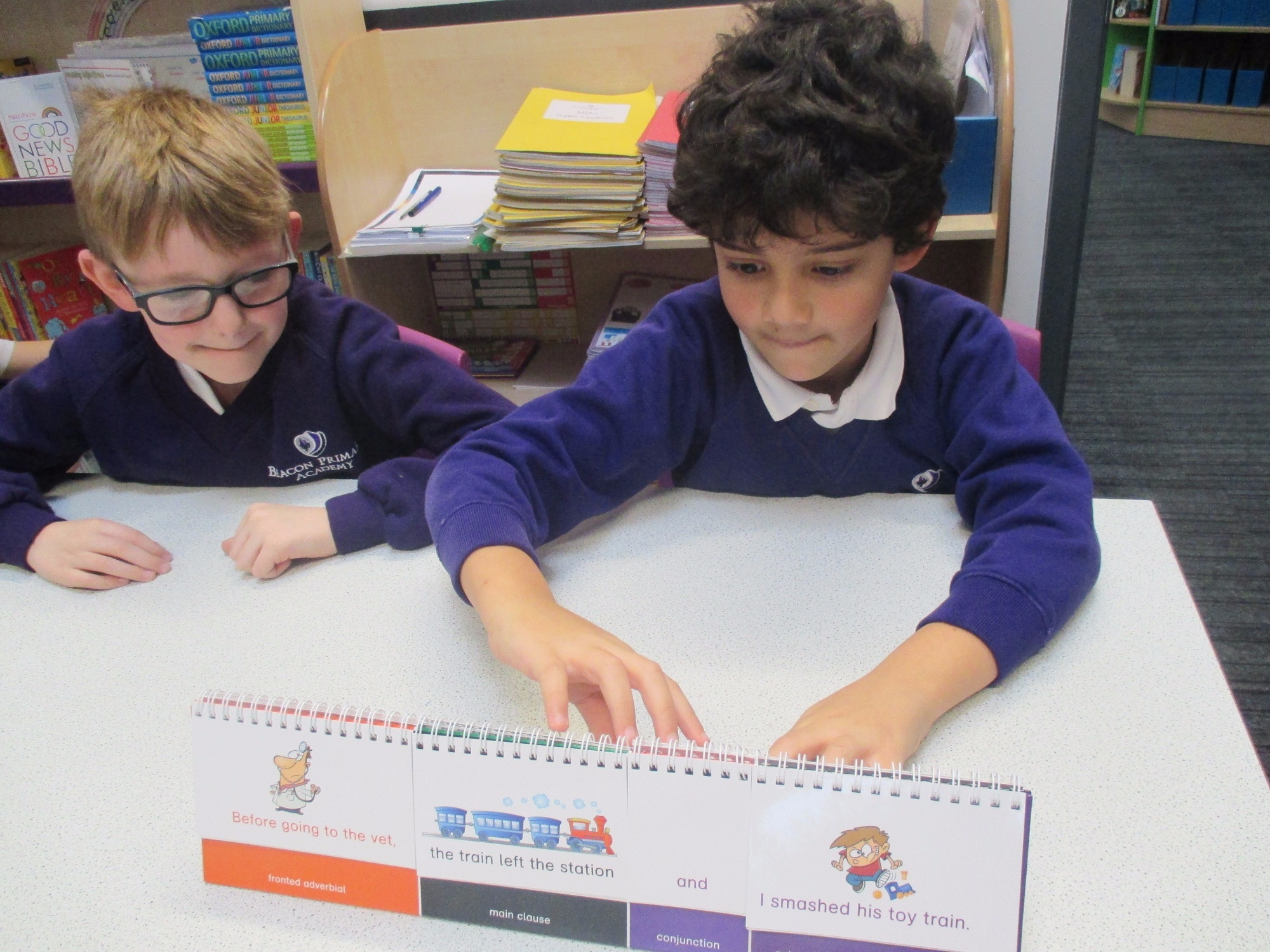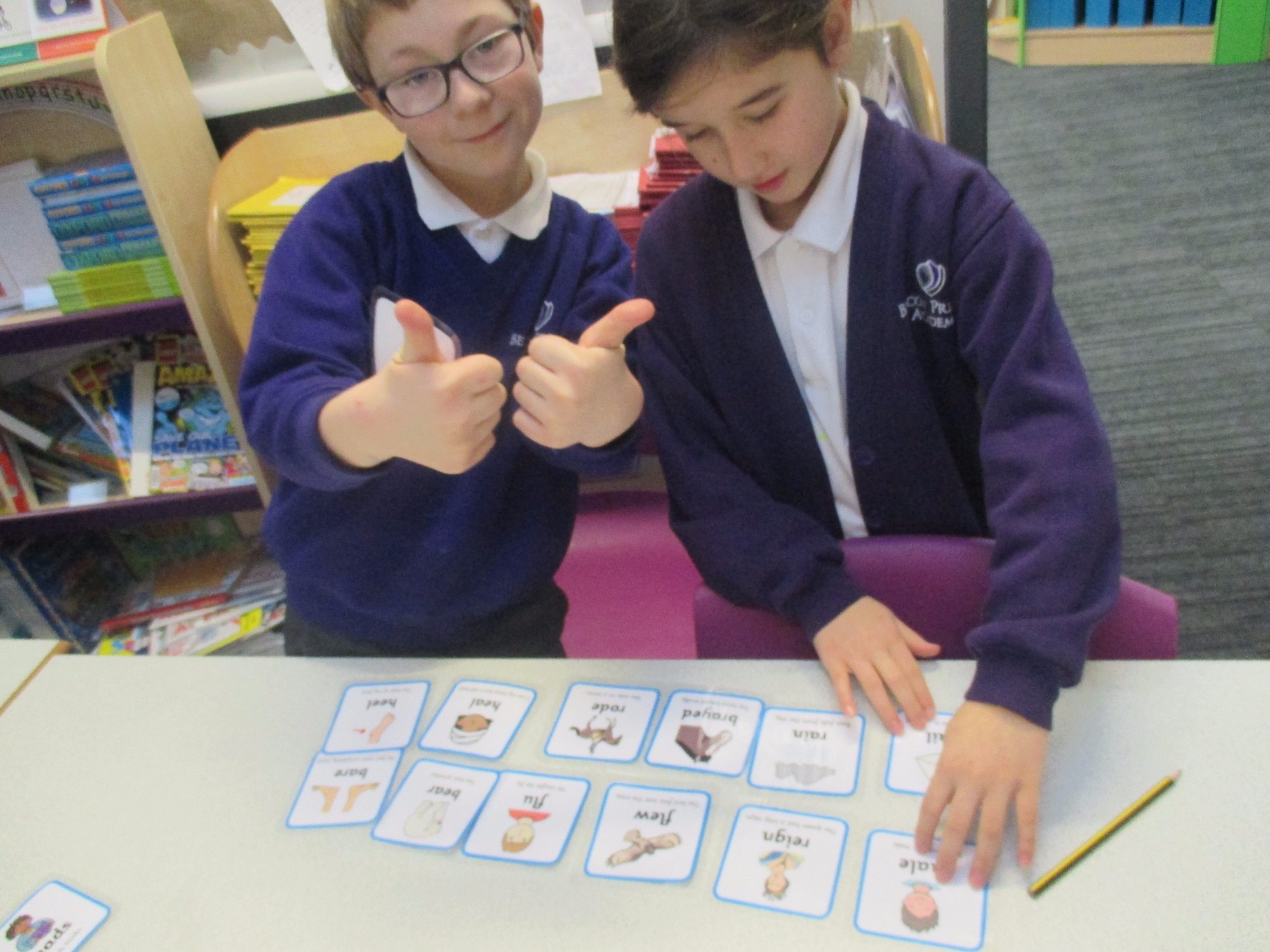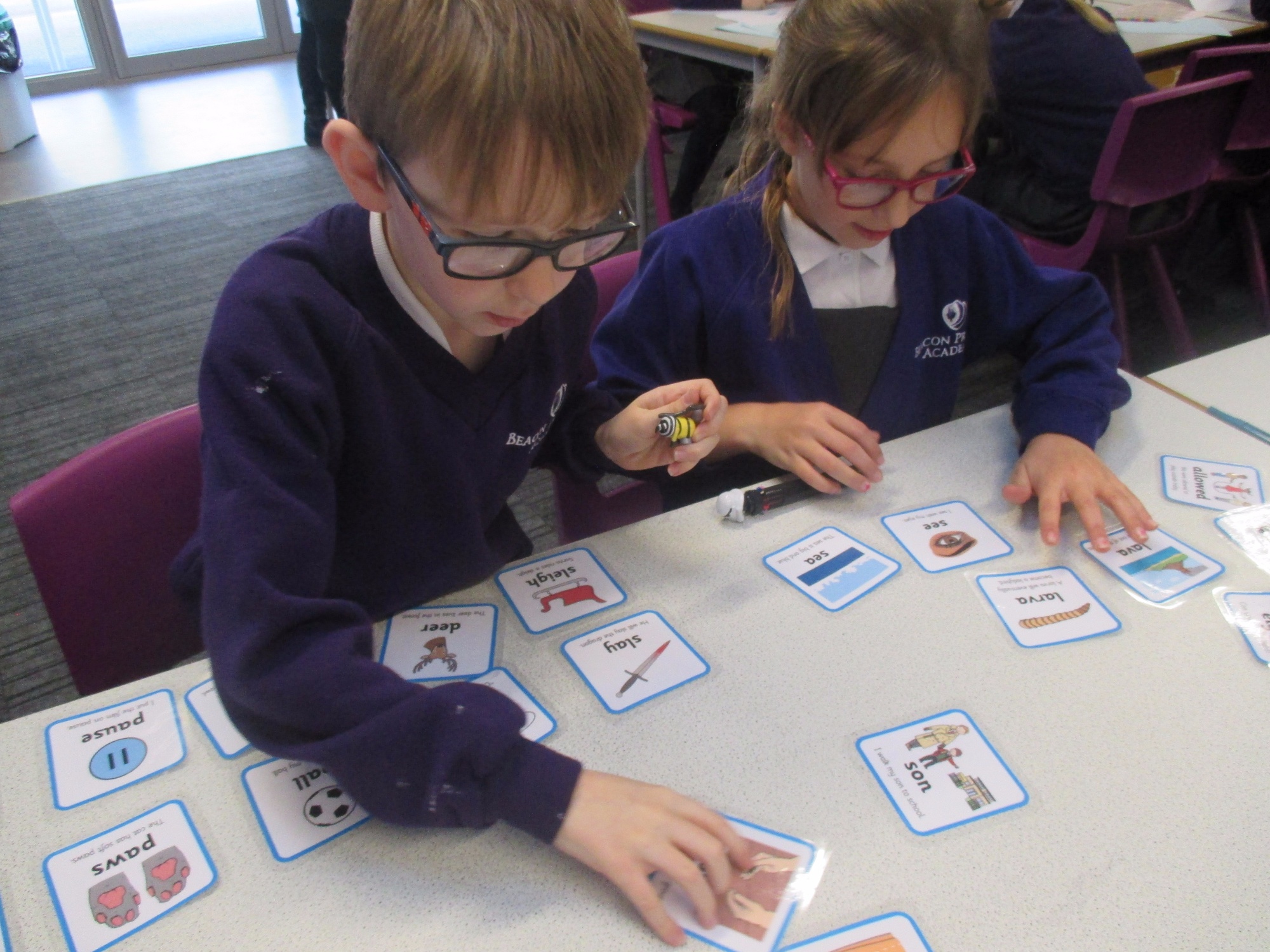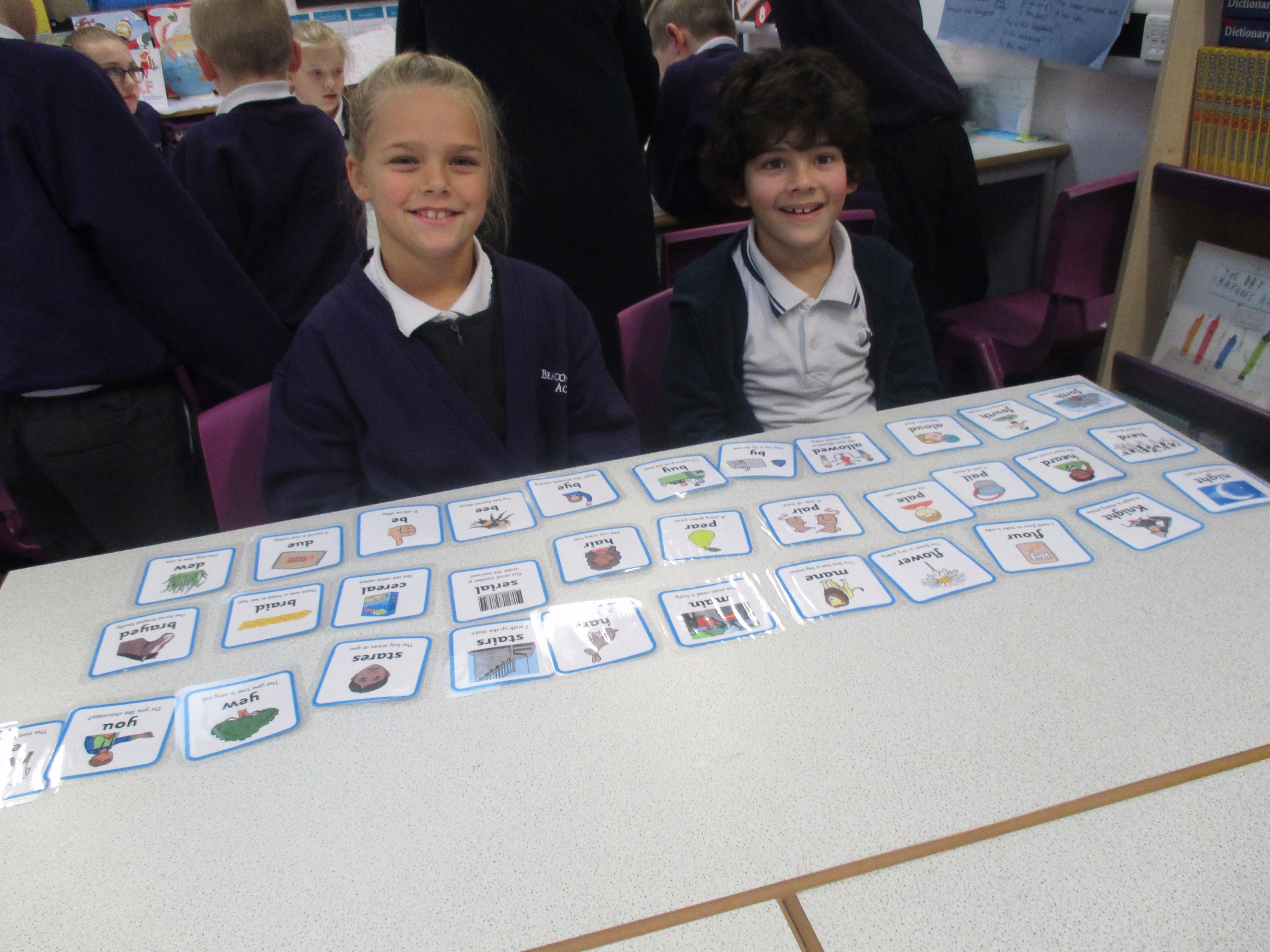 Lemmee's Adventures

Lemmee enjoys her sleepovers with Year 4 and writes a diary to tell us all about it.
Who will Lemmee be visiting next?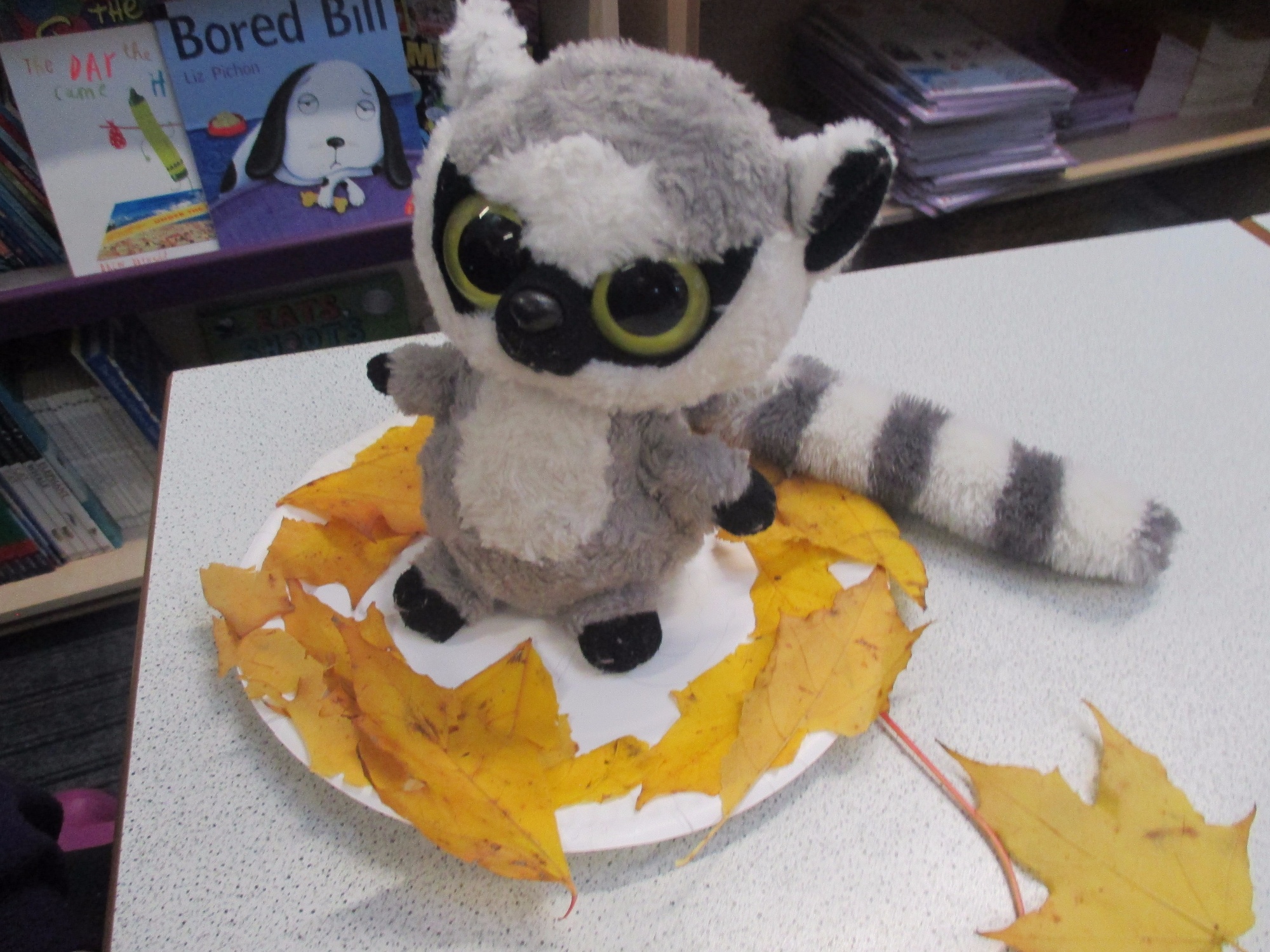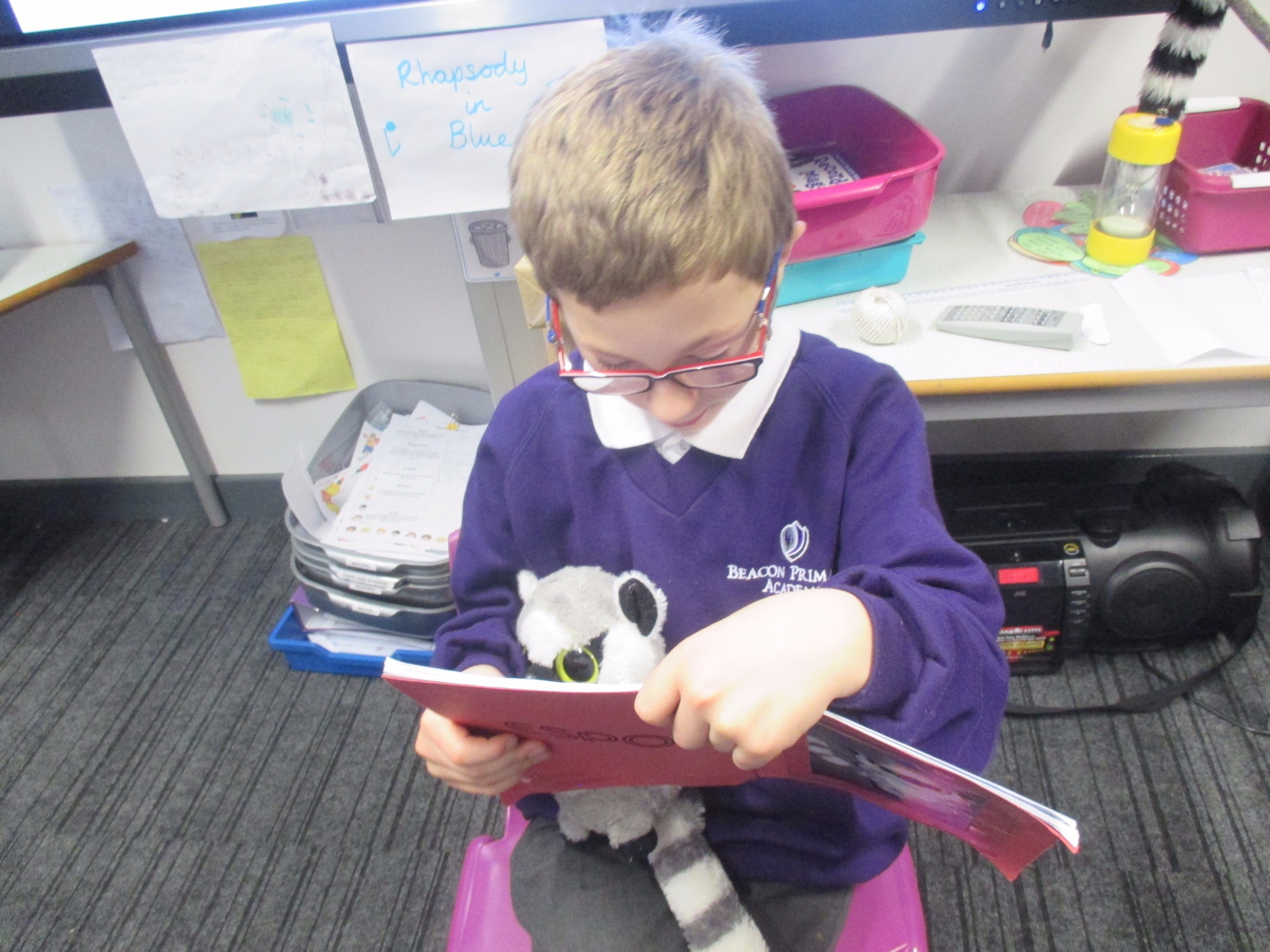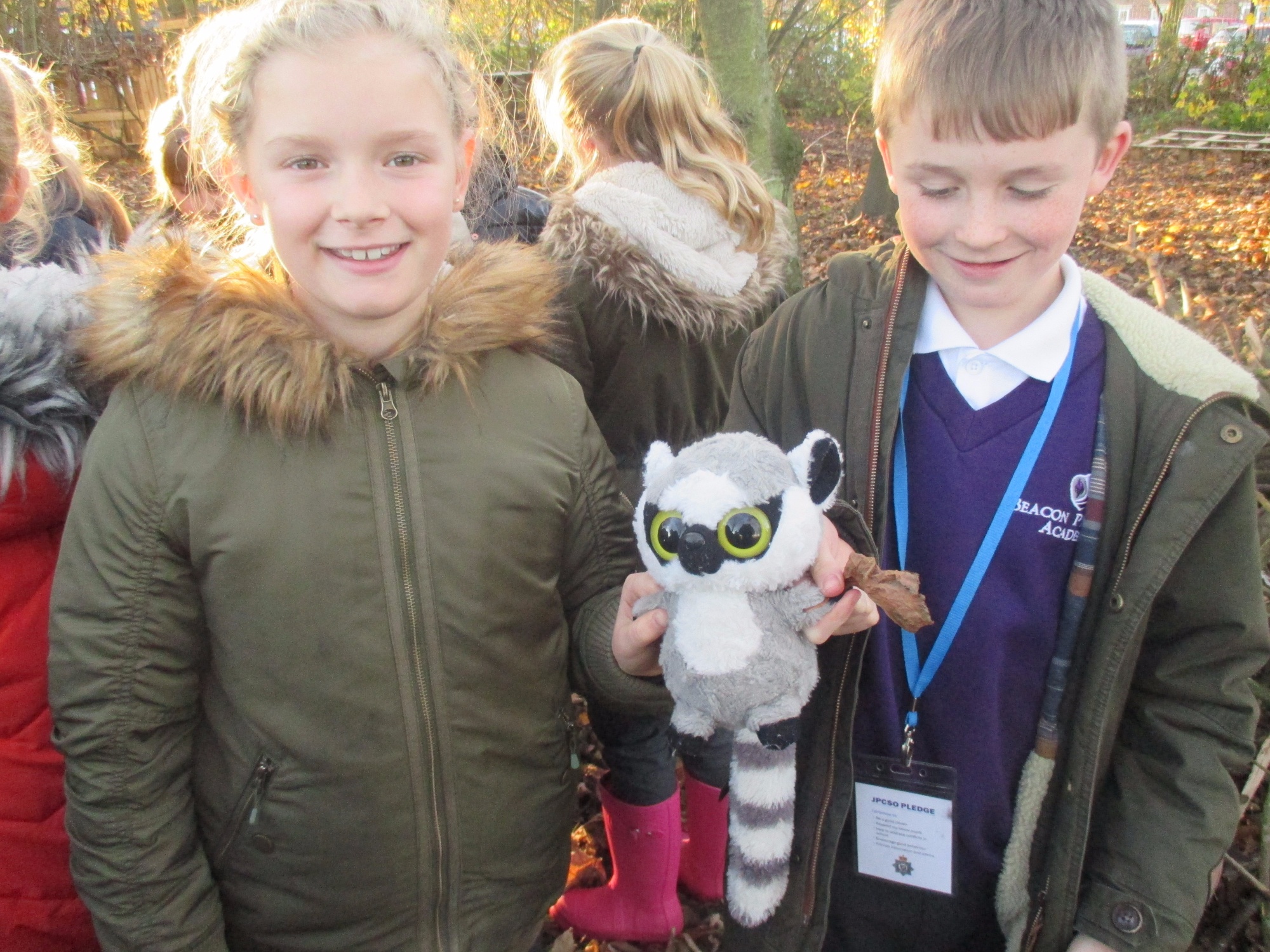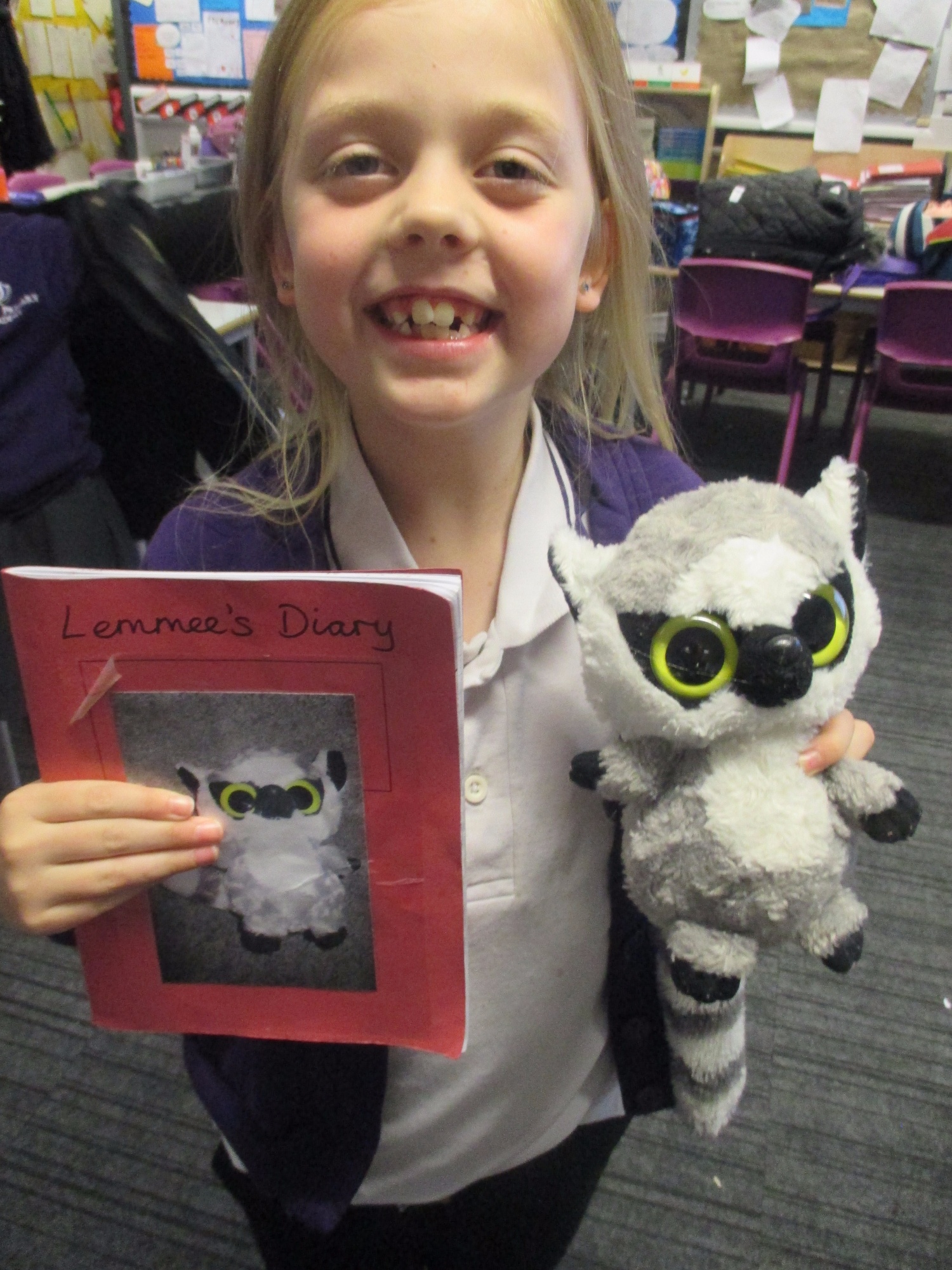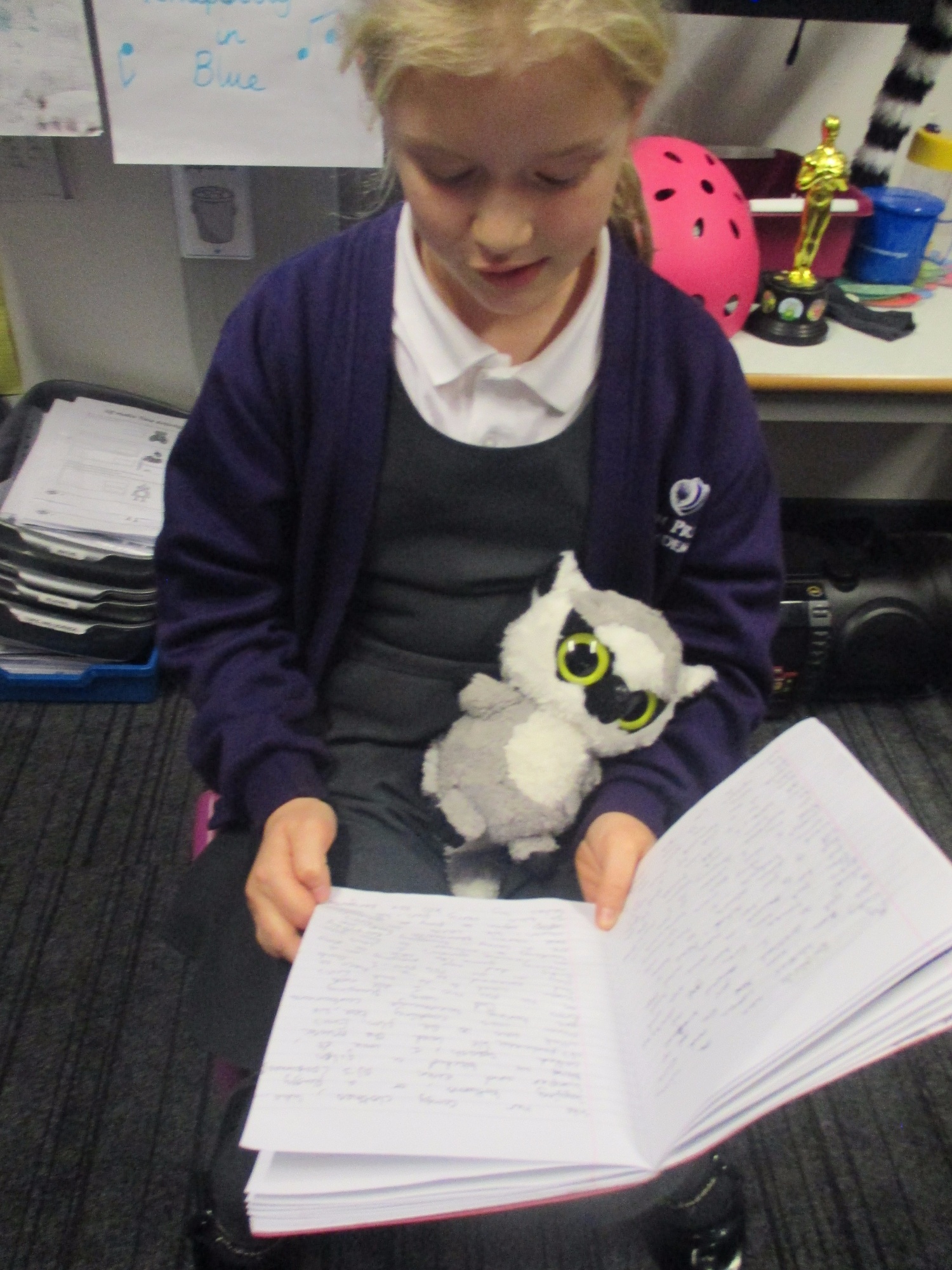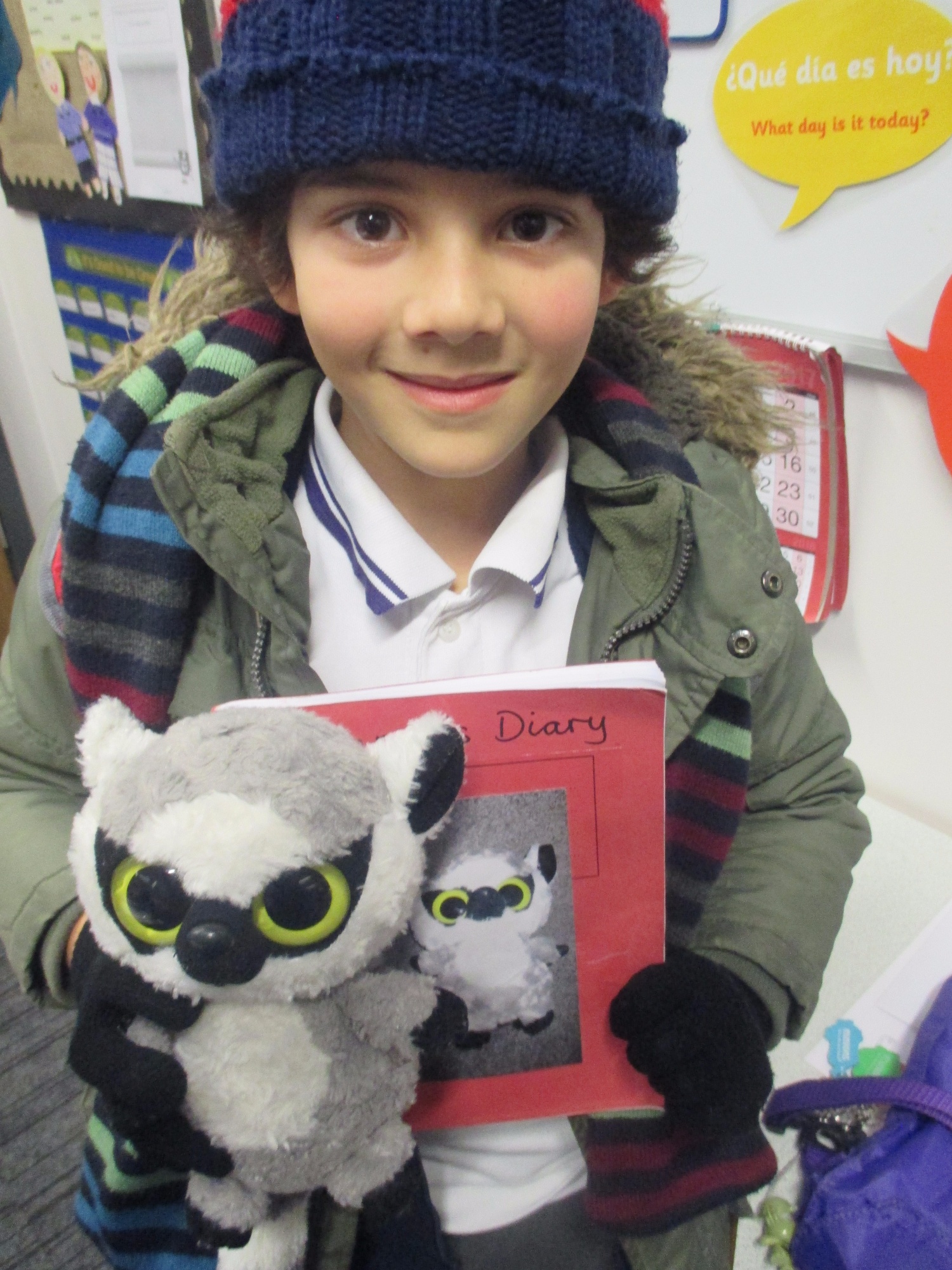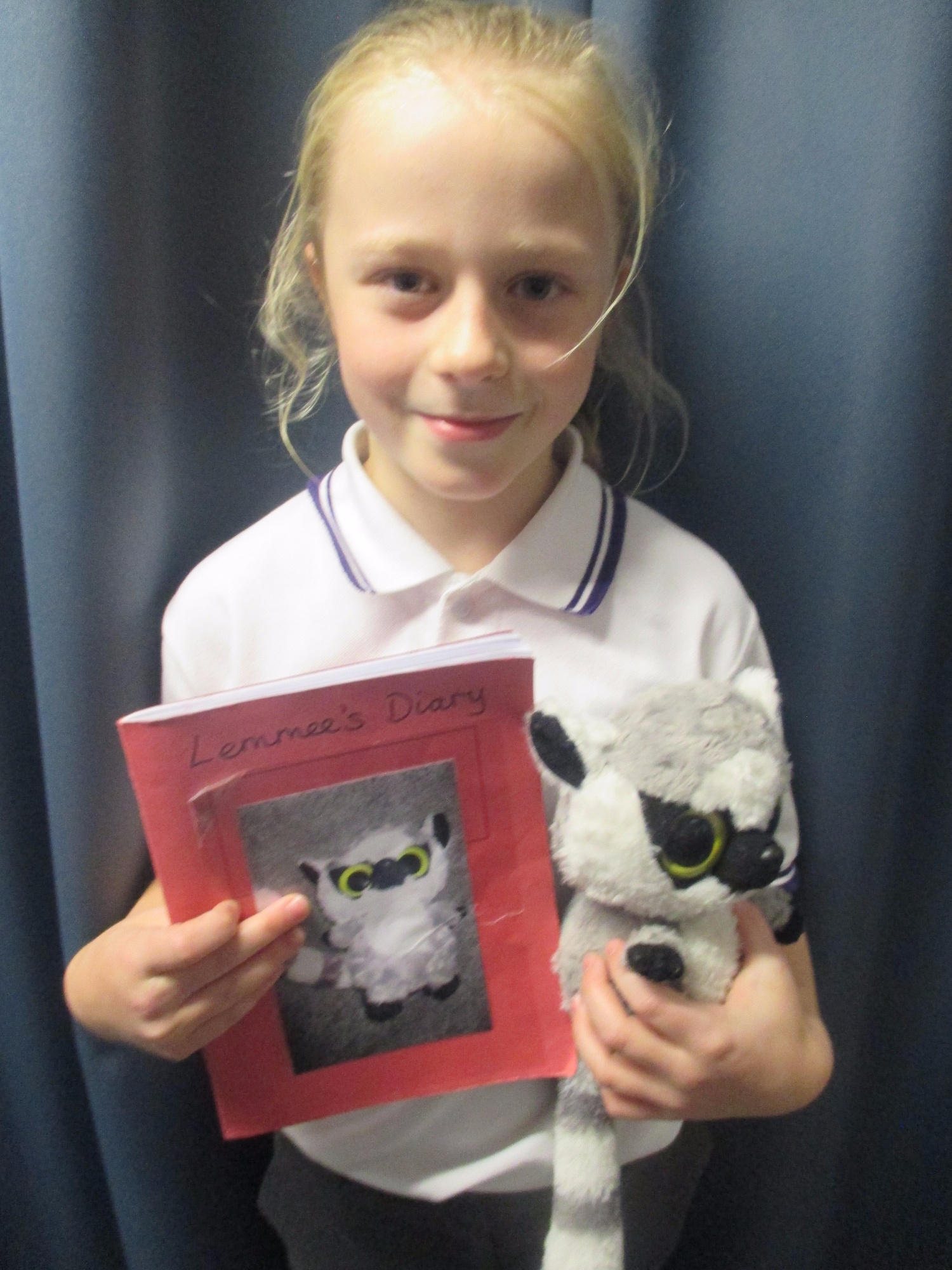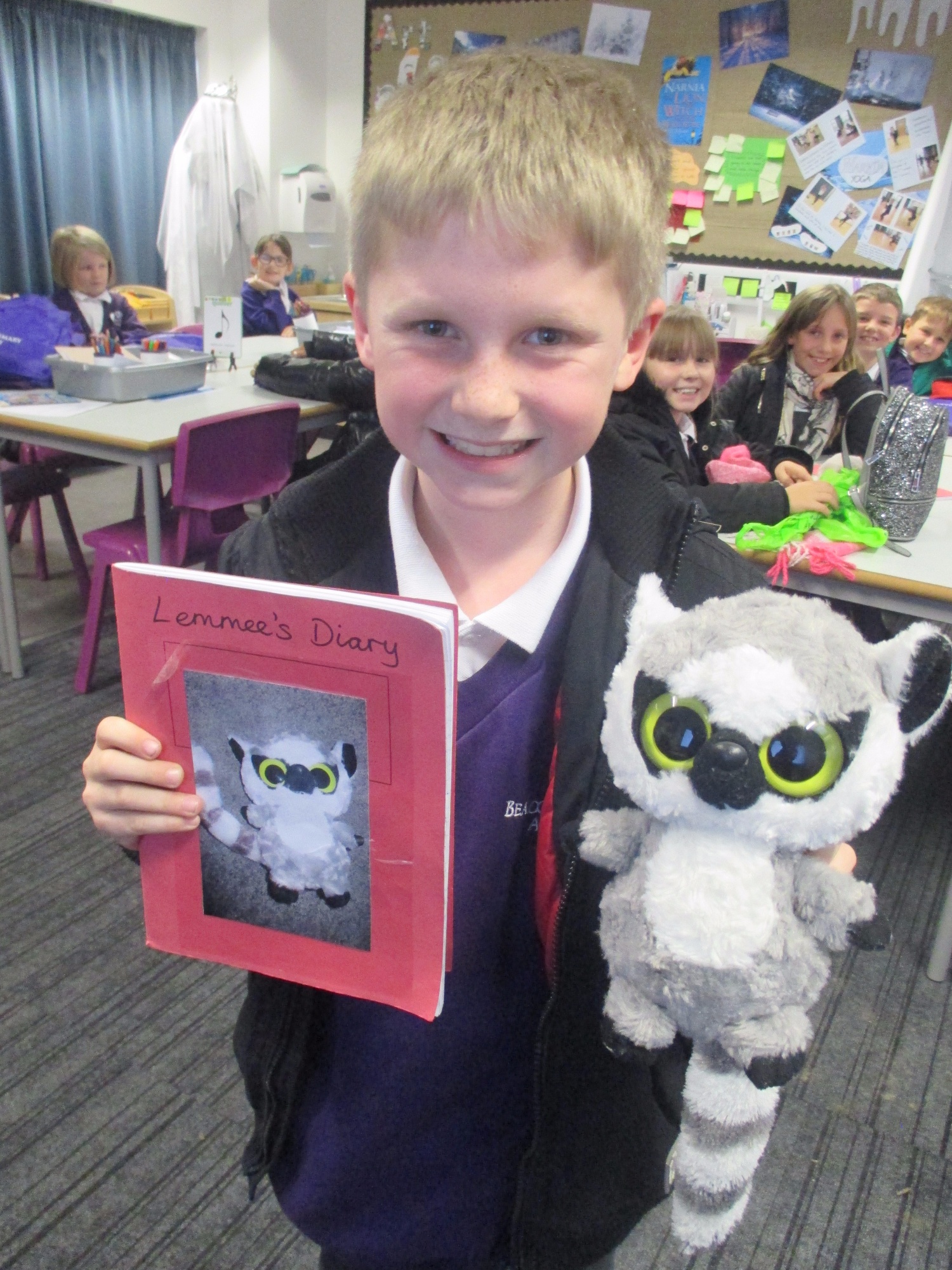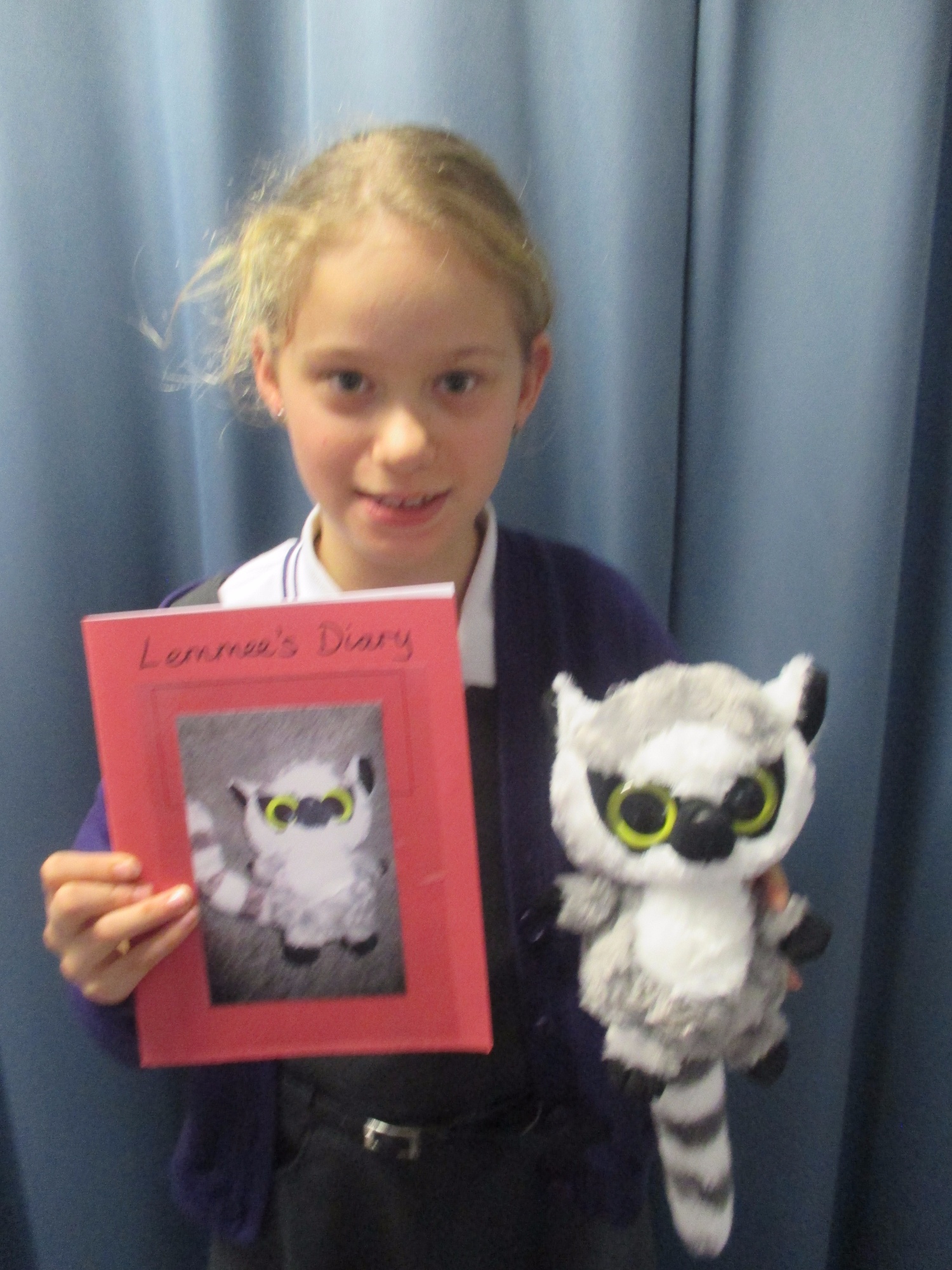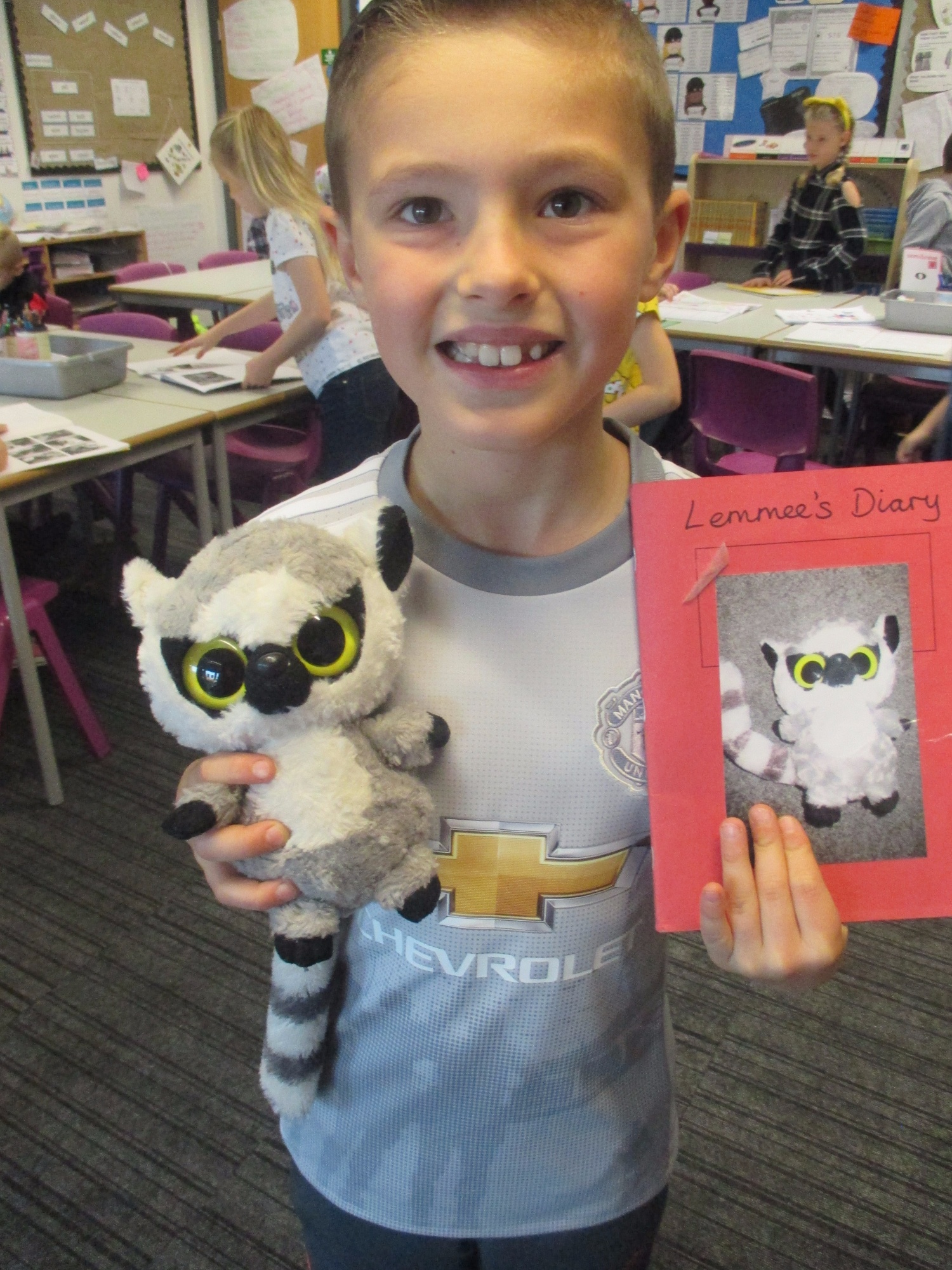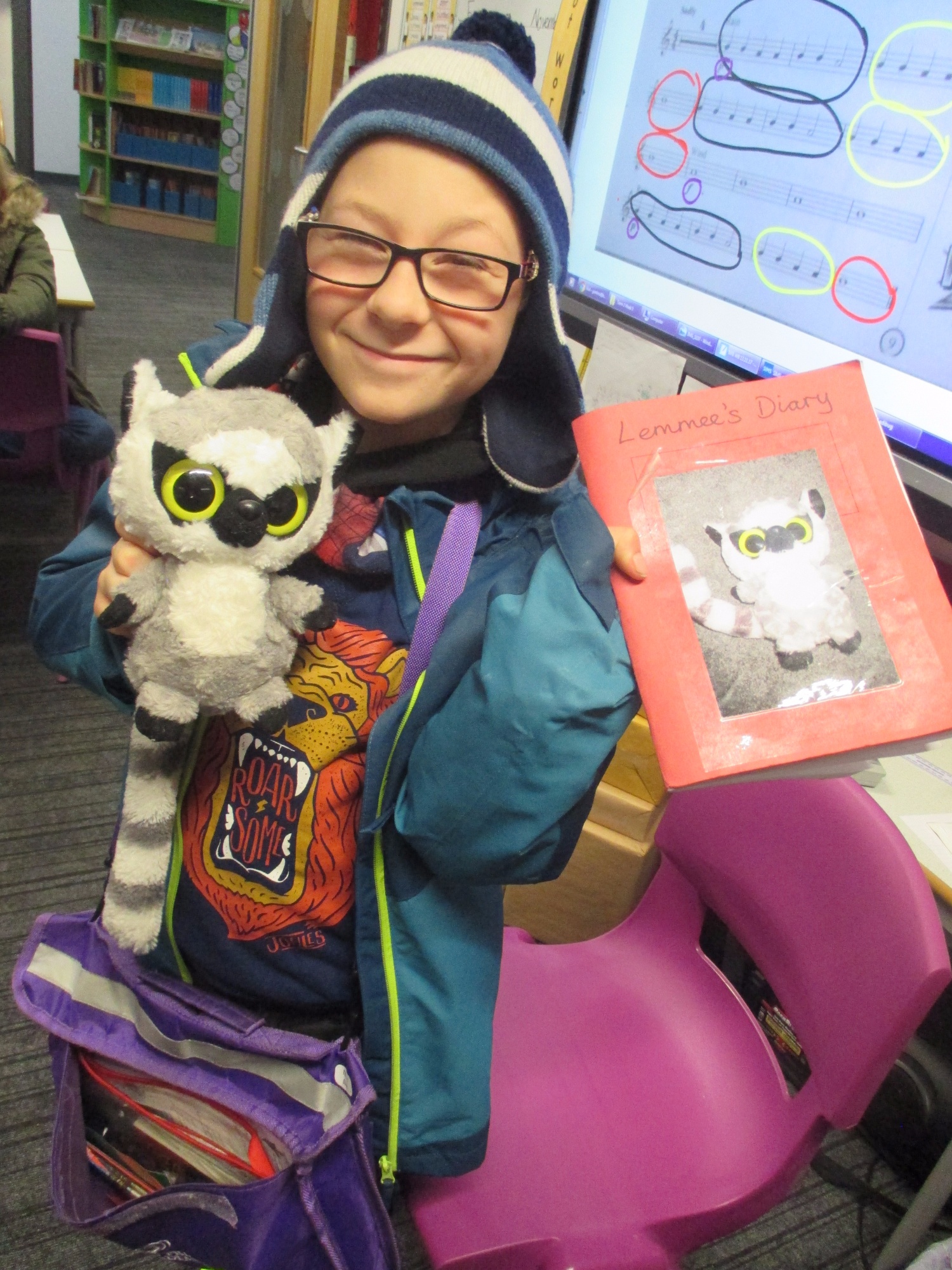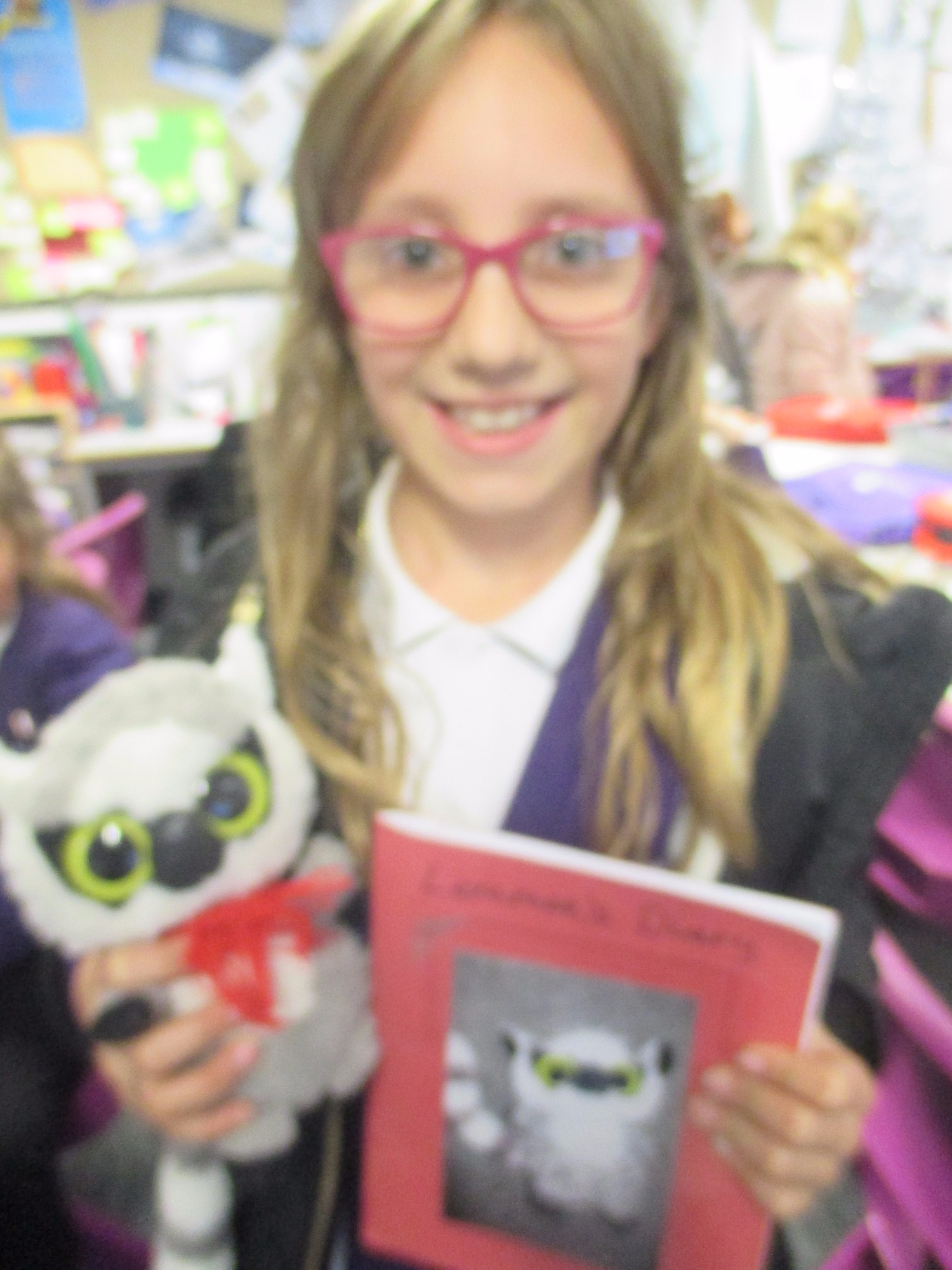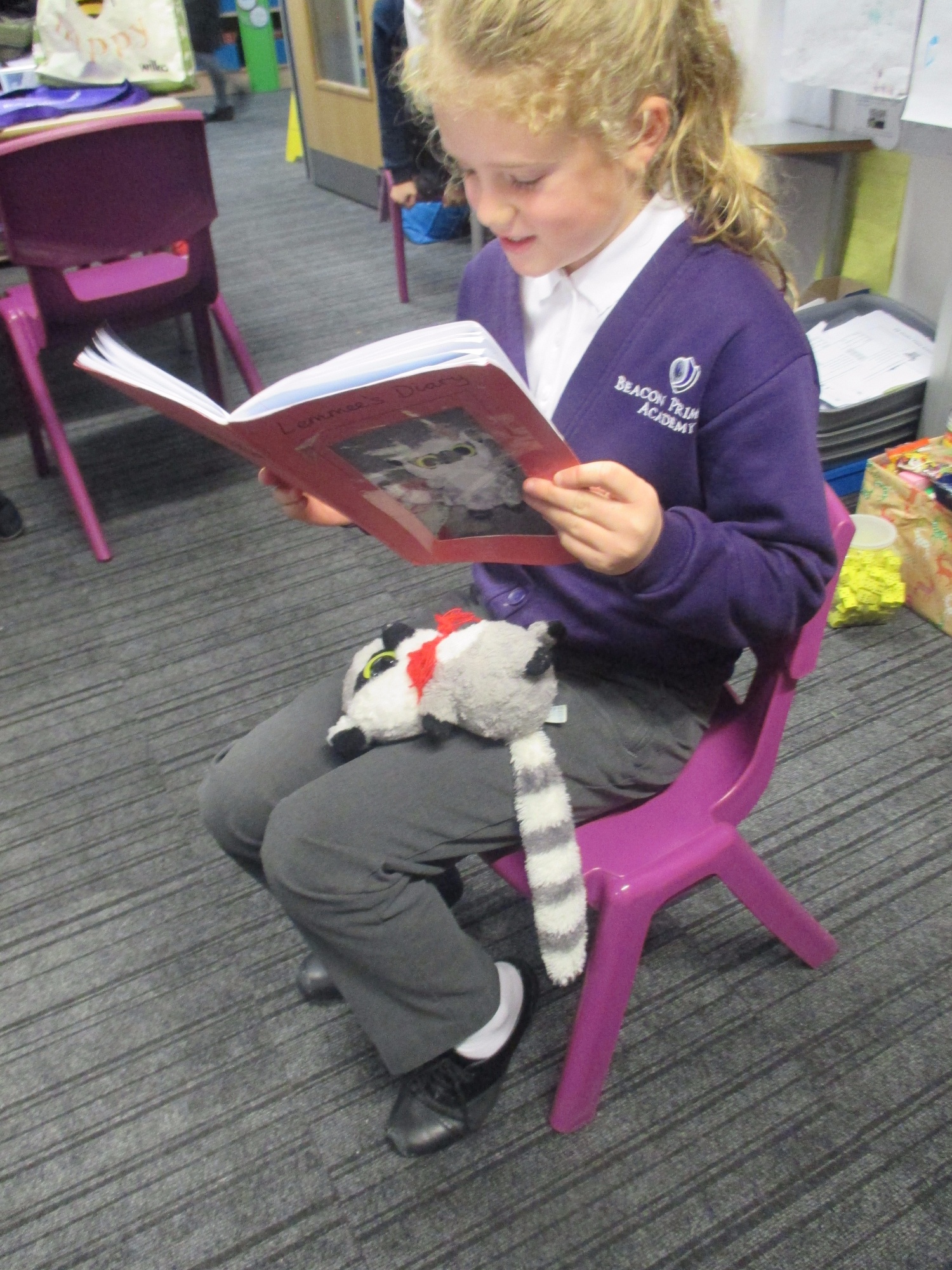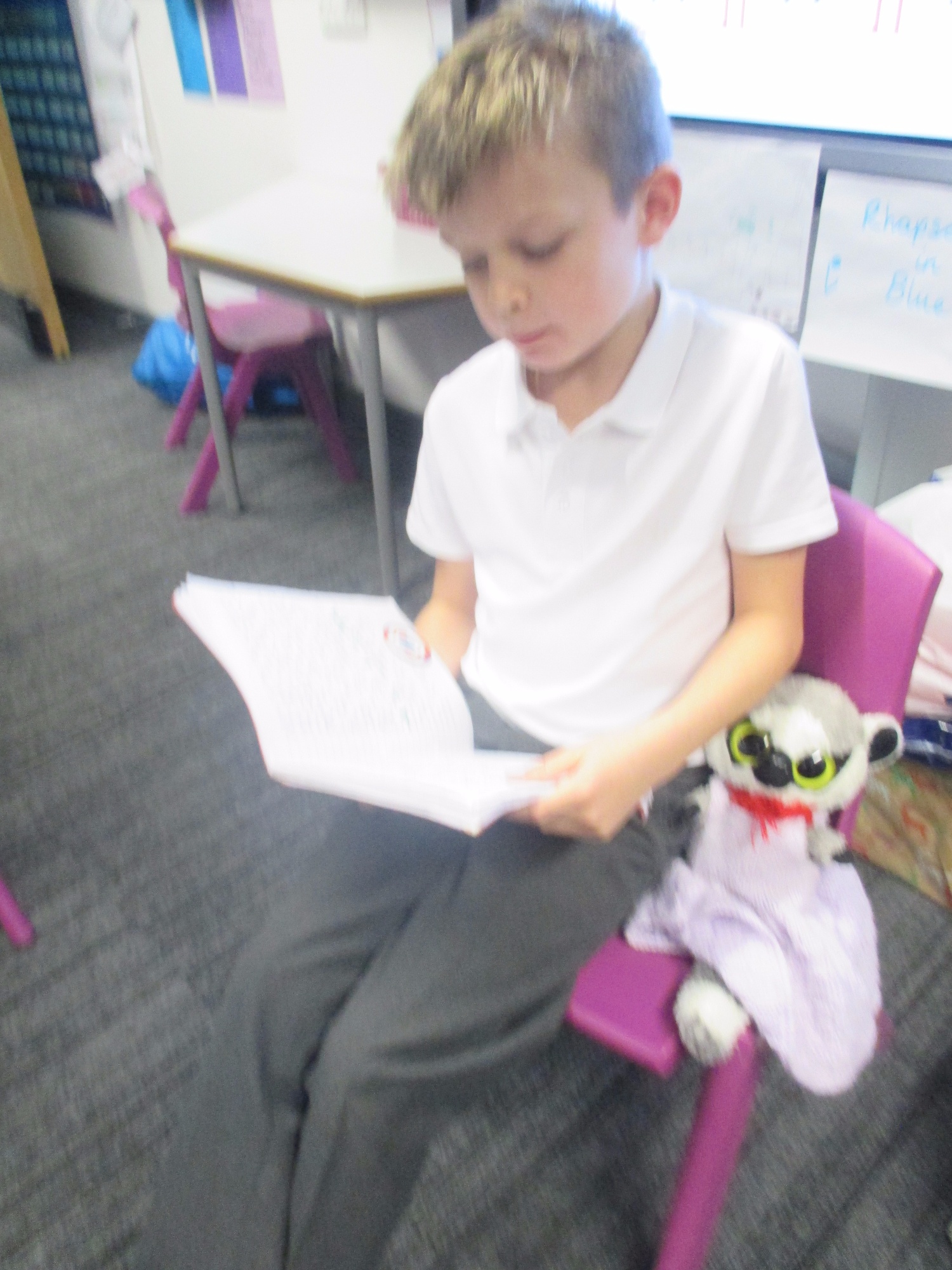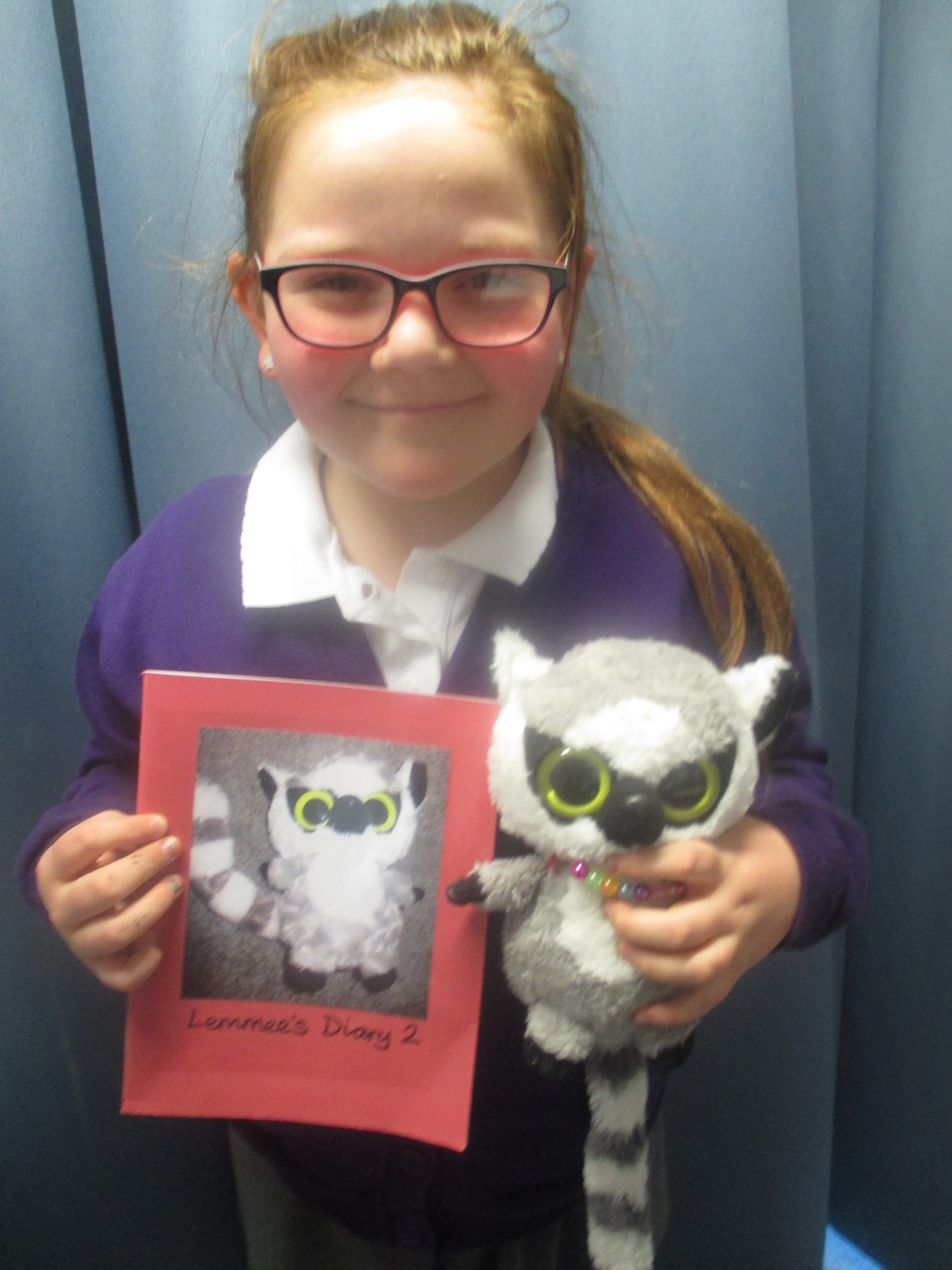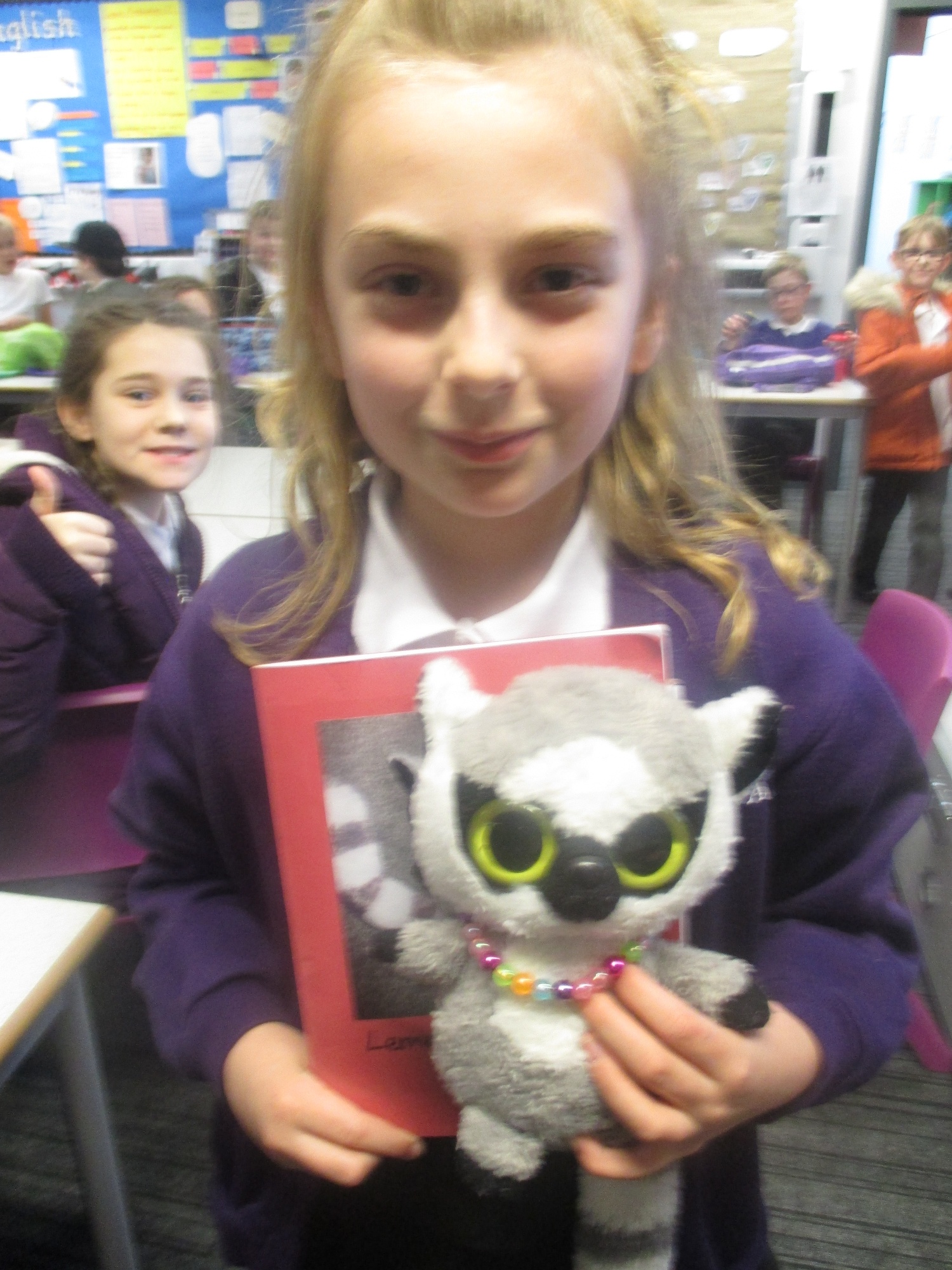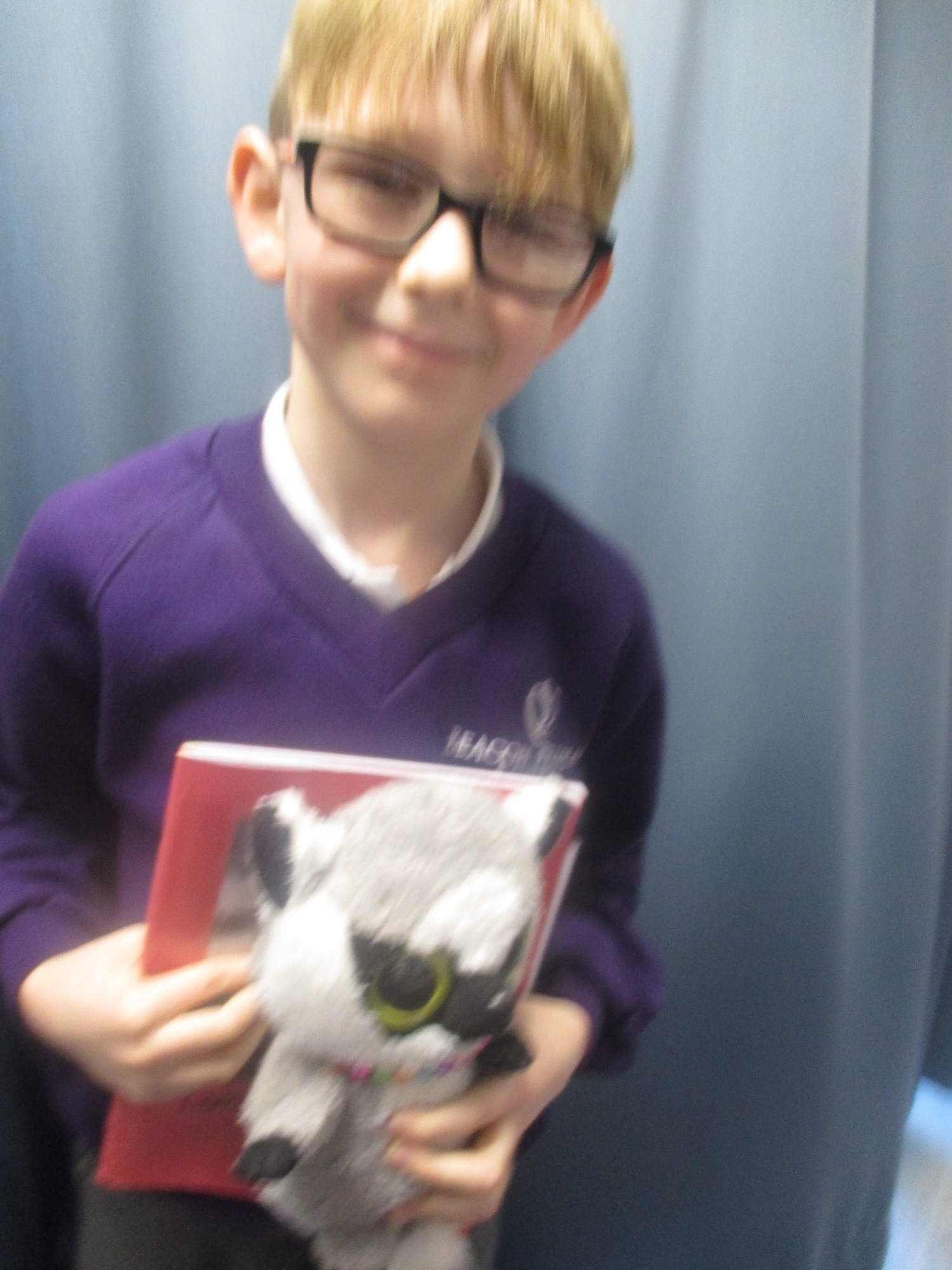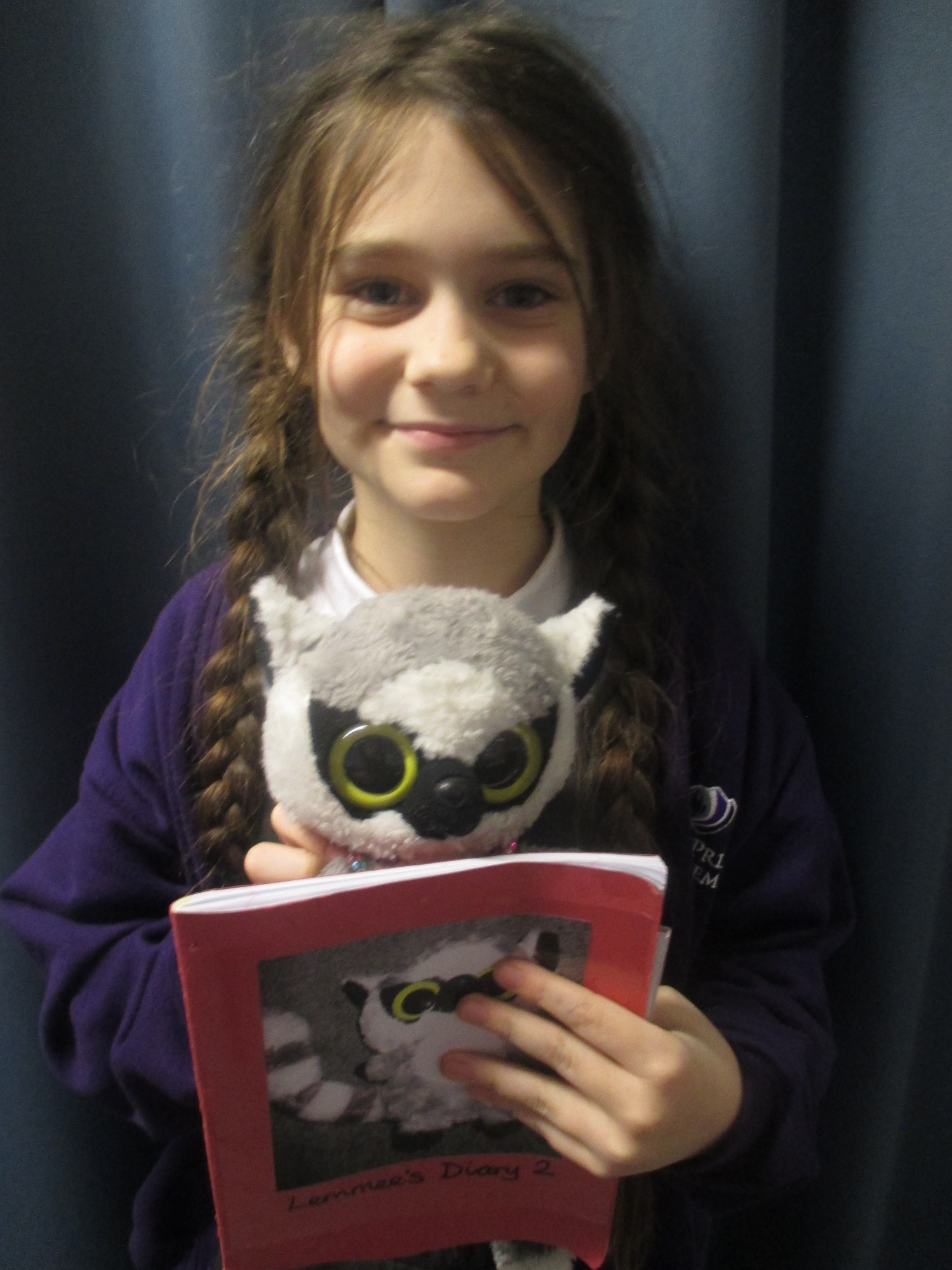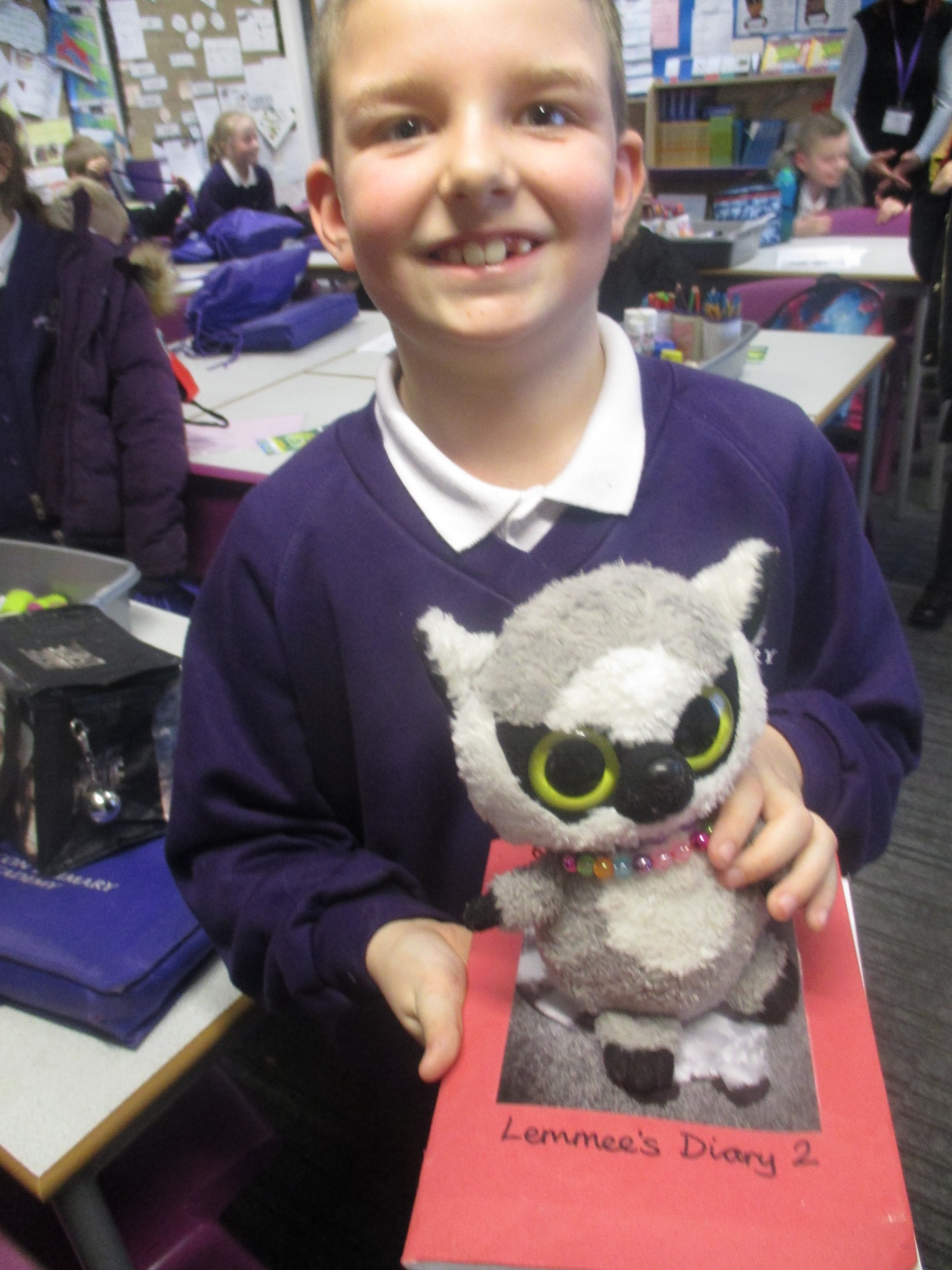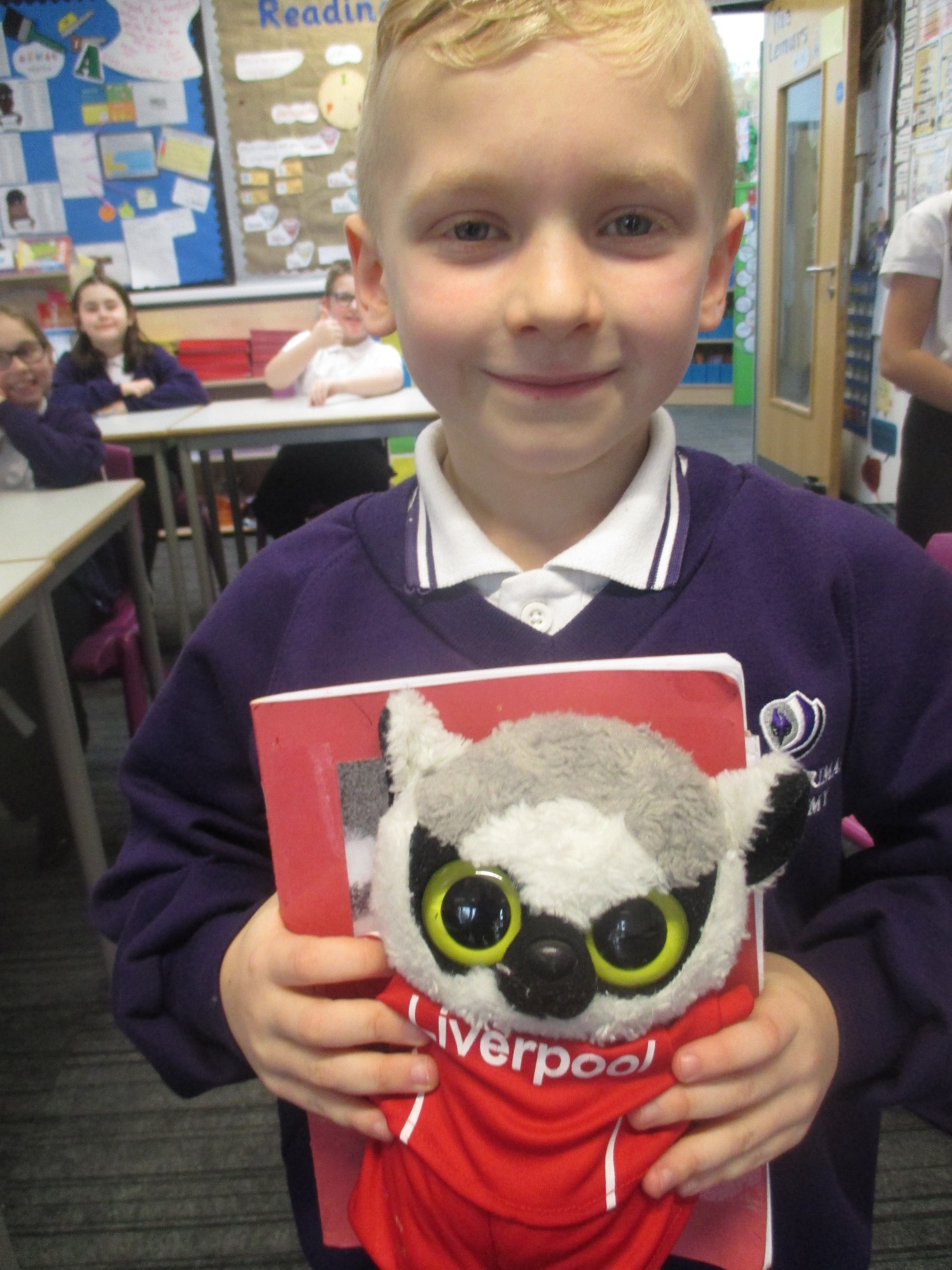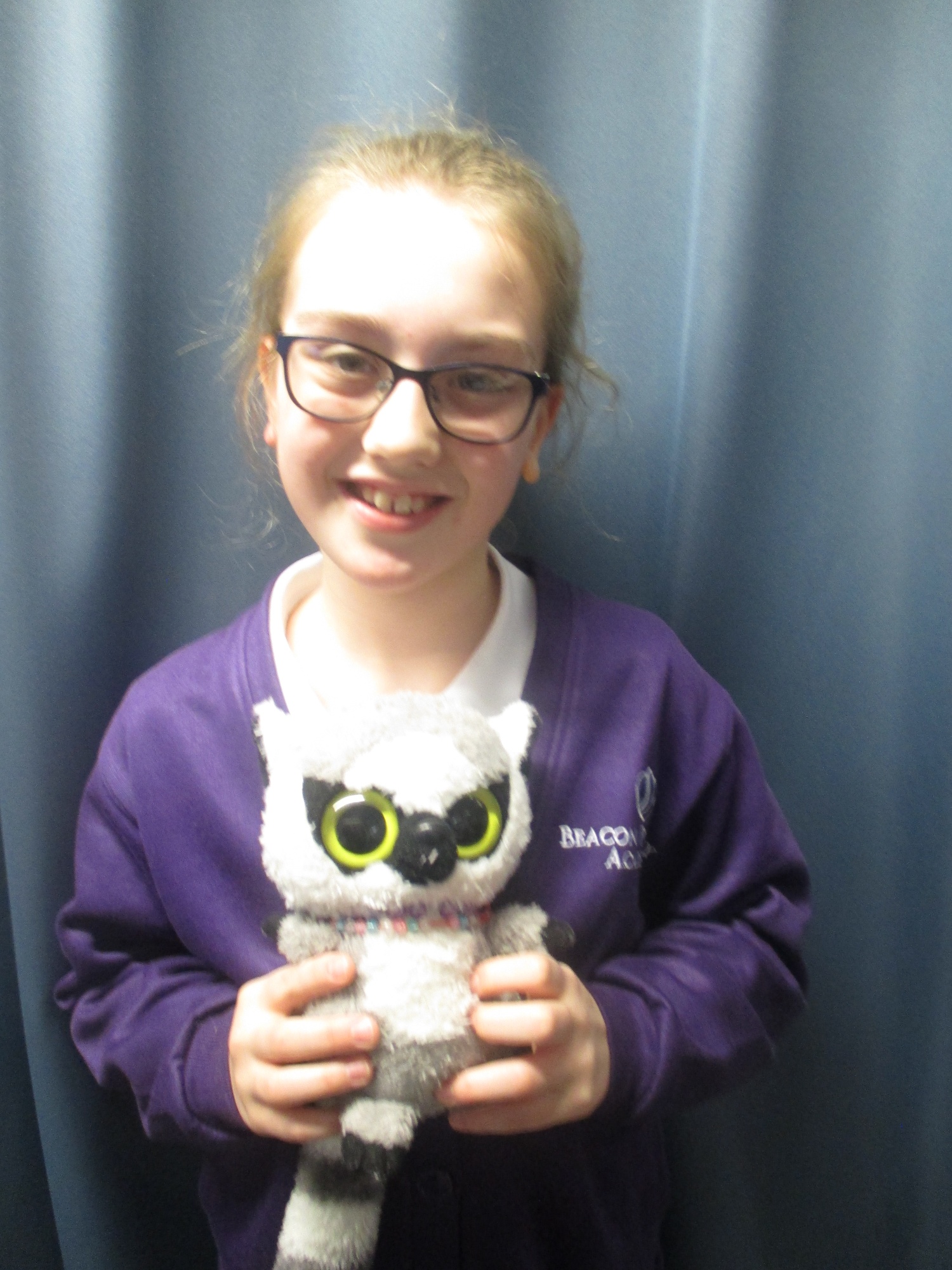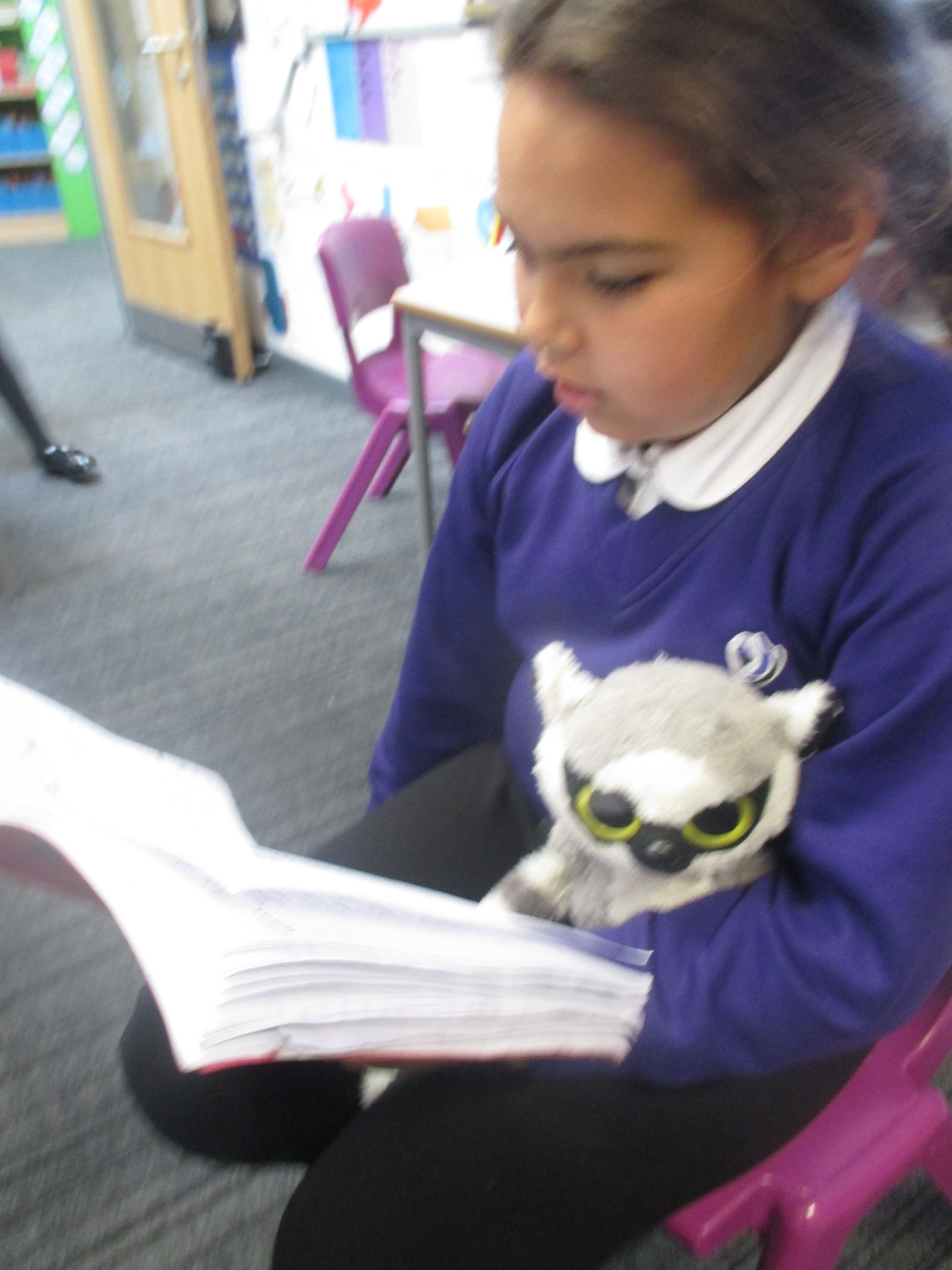 The adventures of Christmas, our elf on the shelf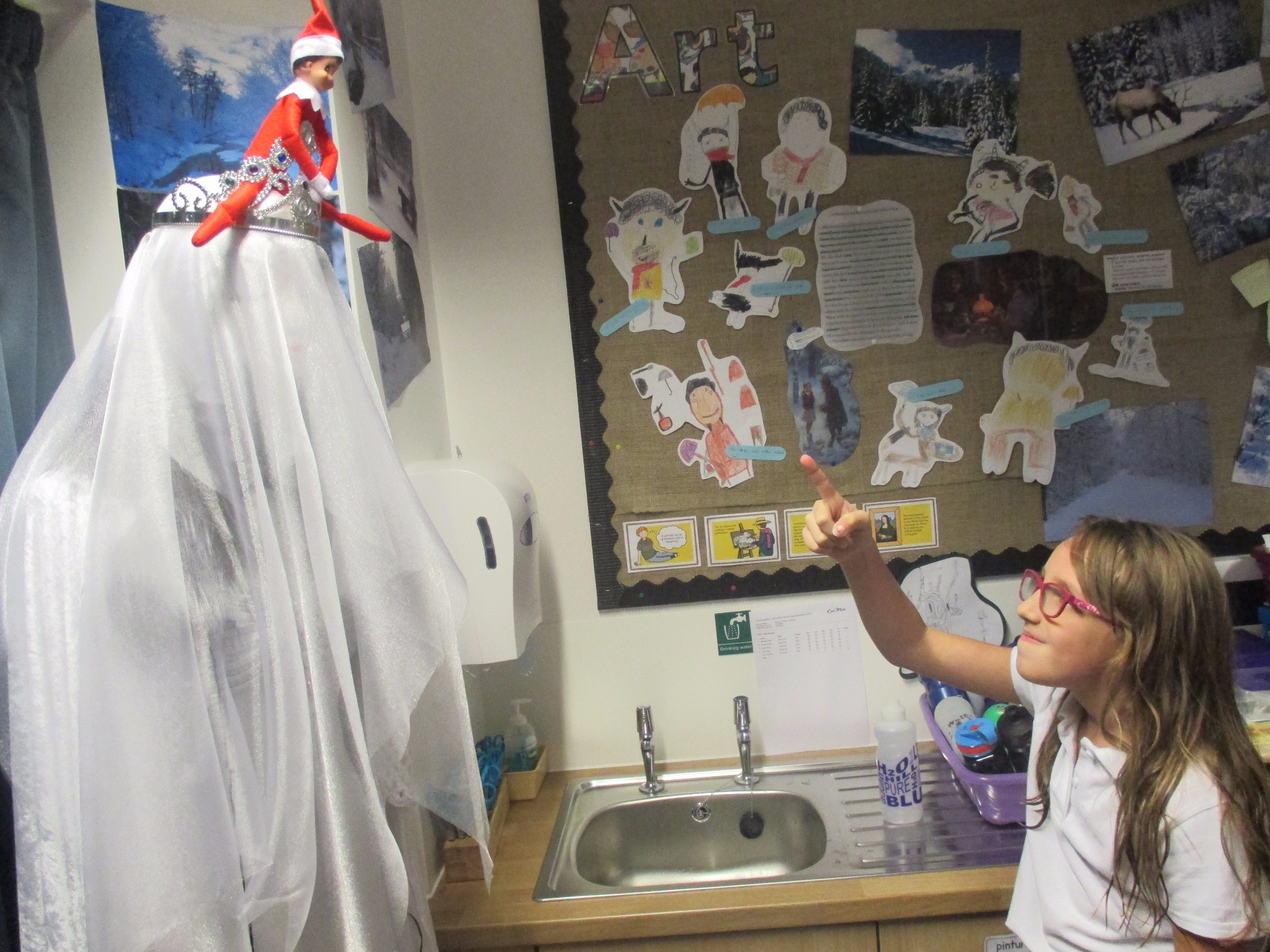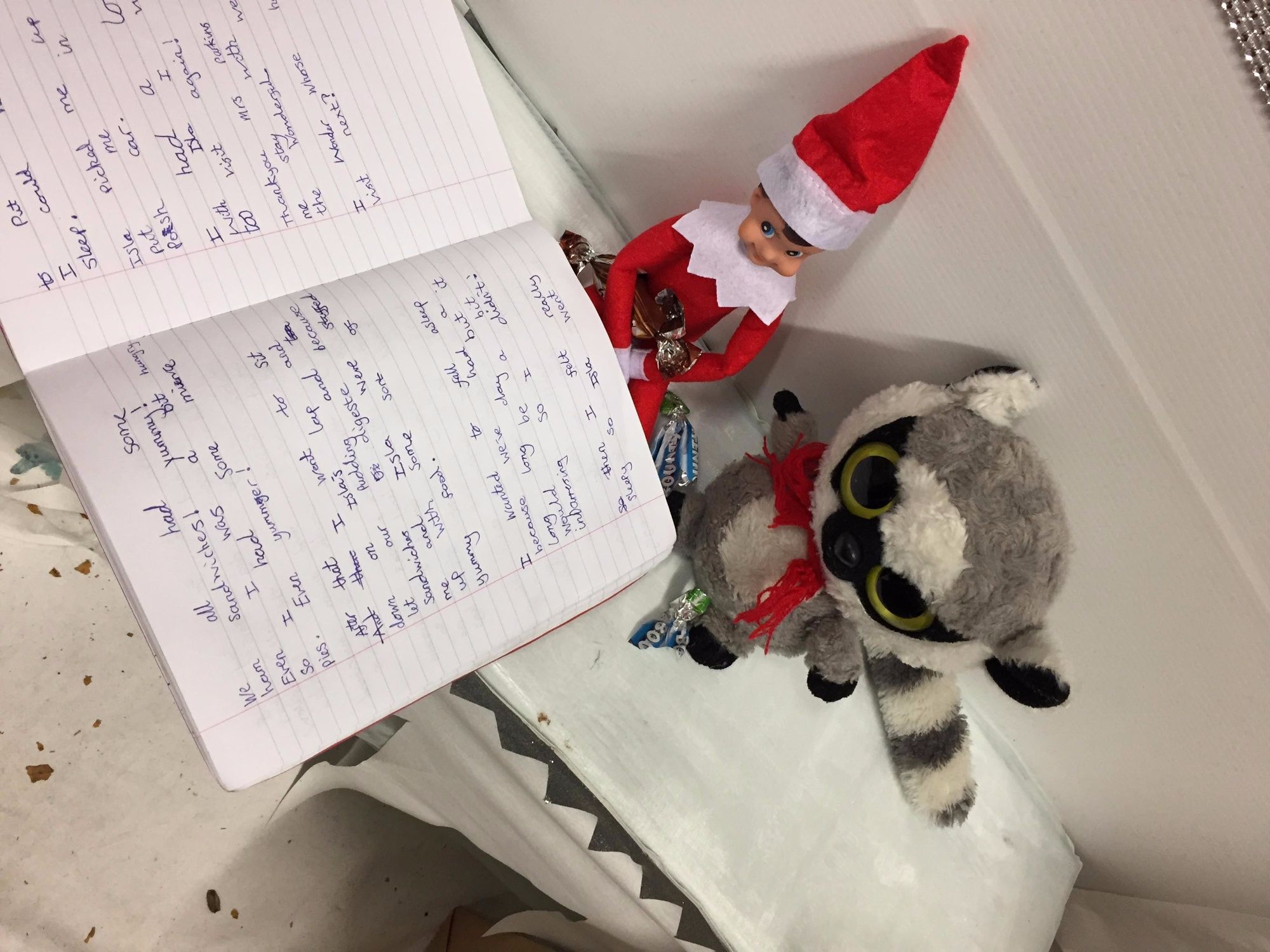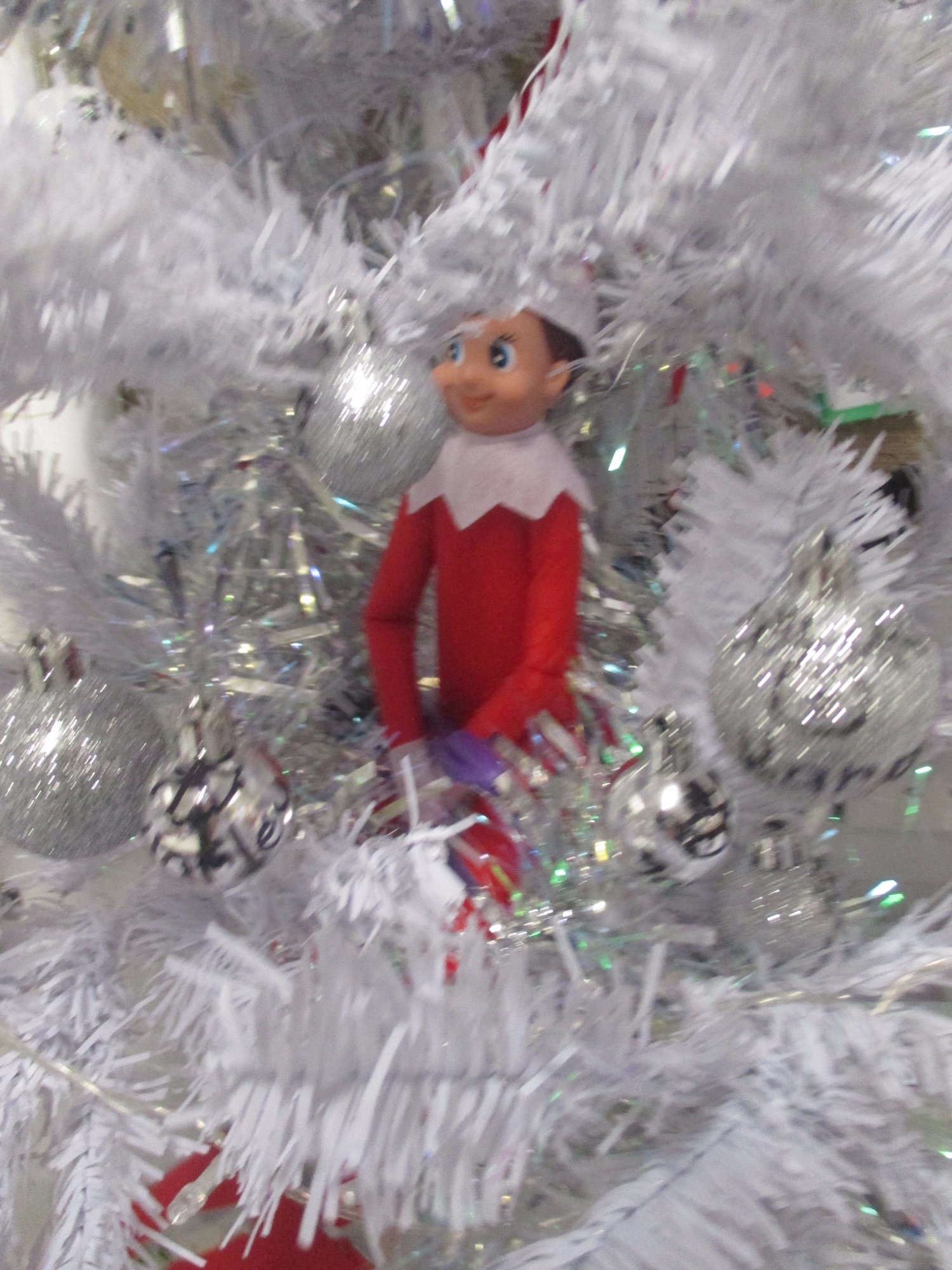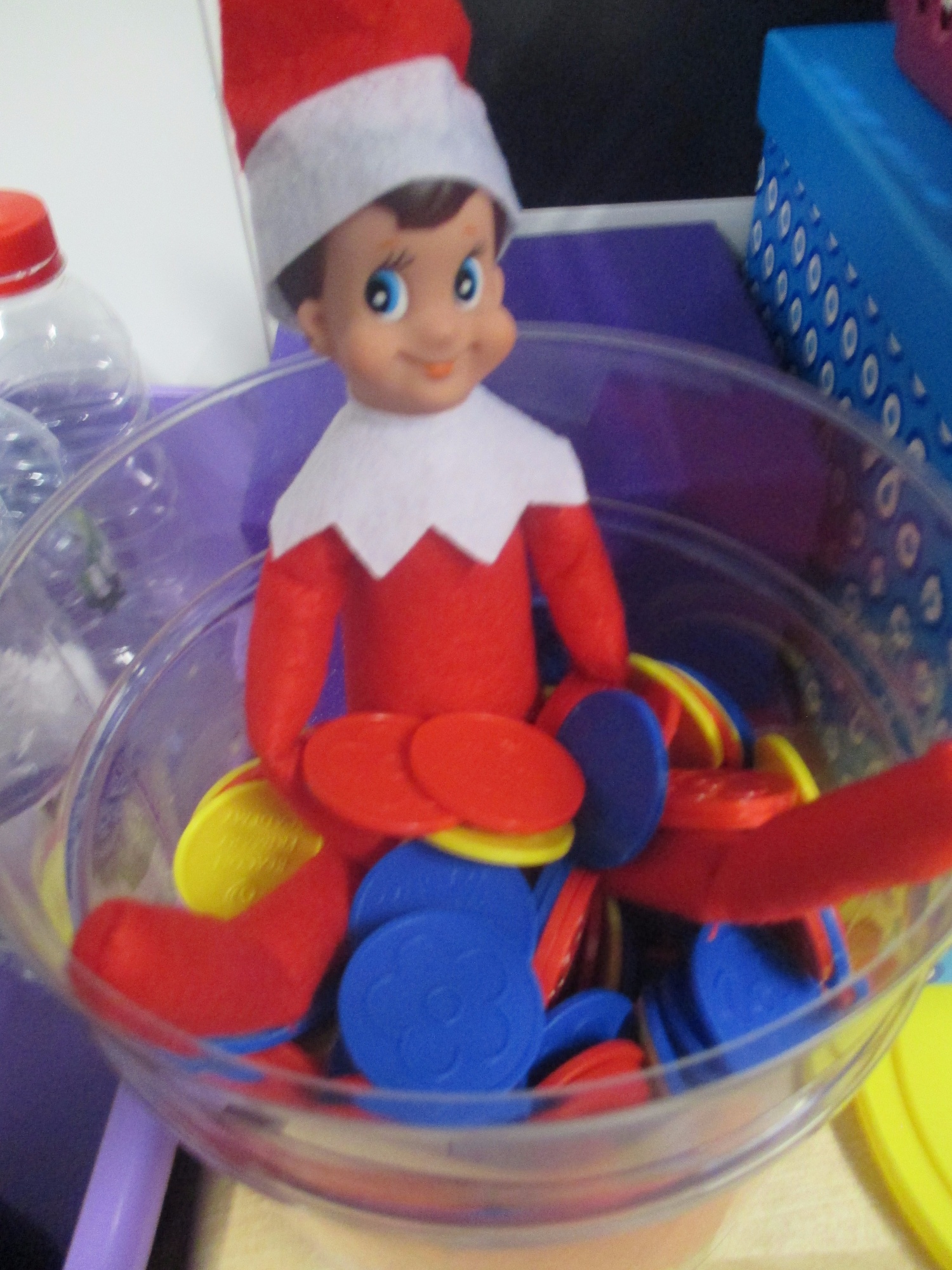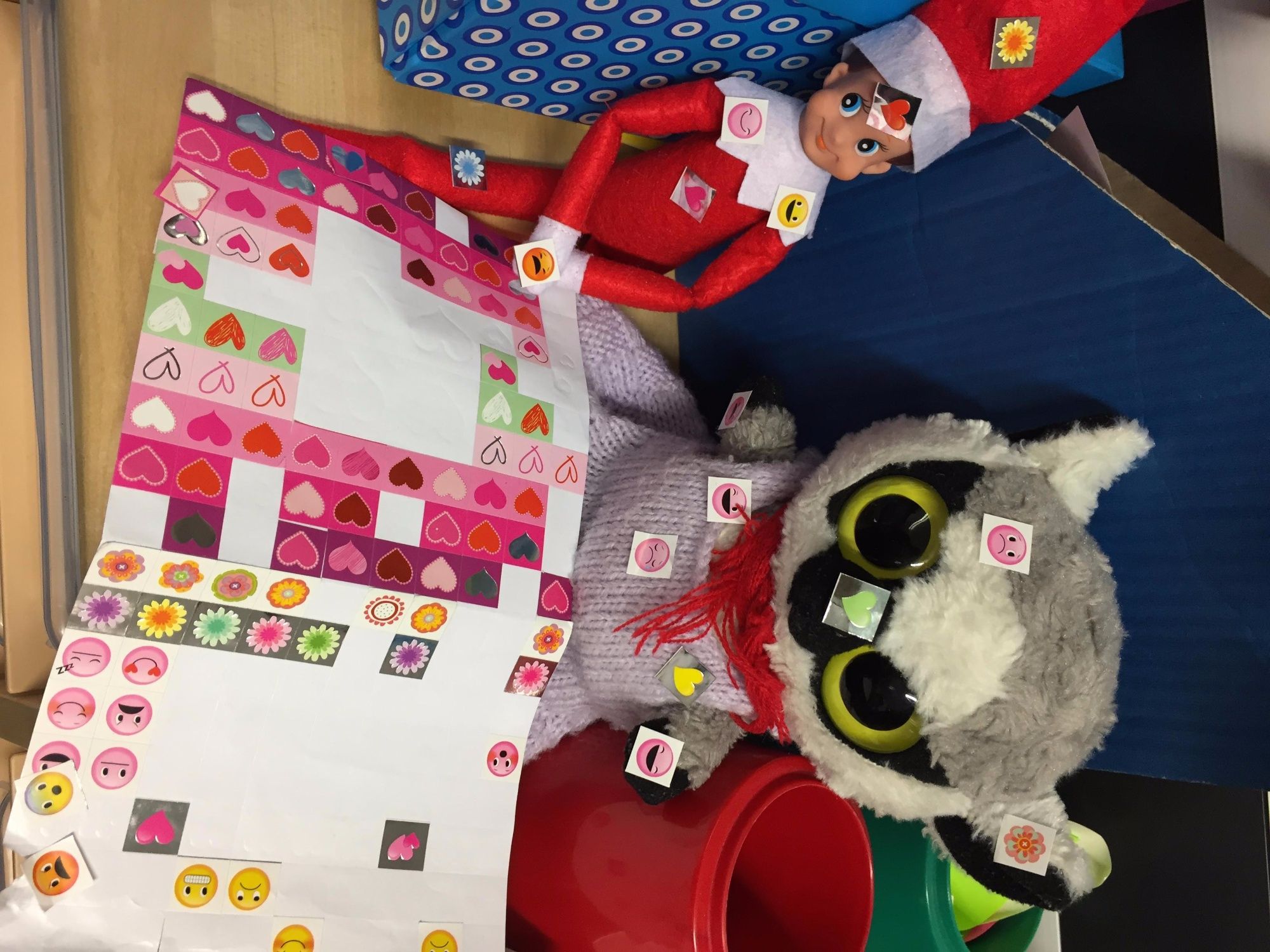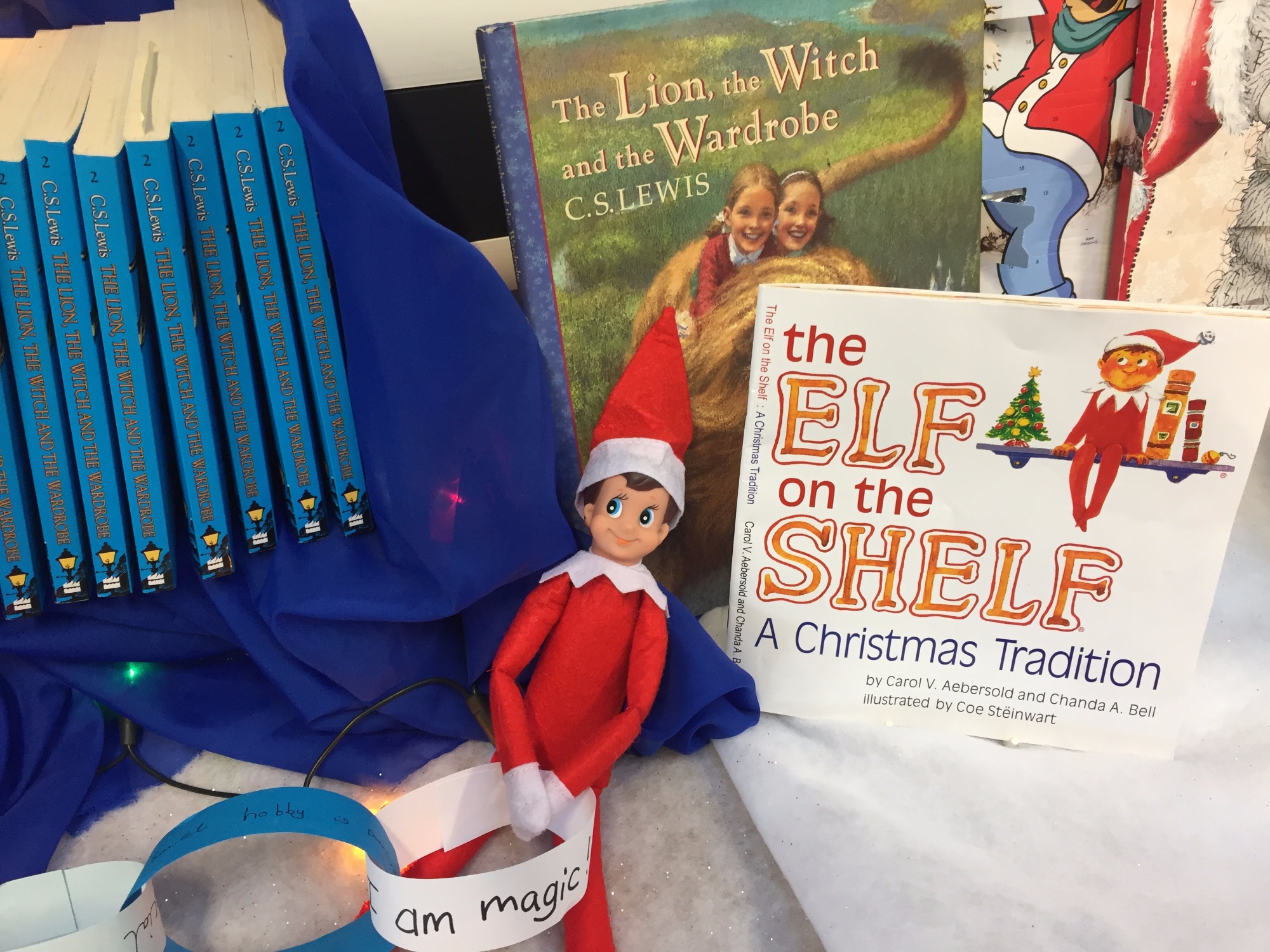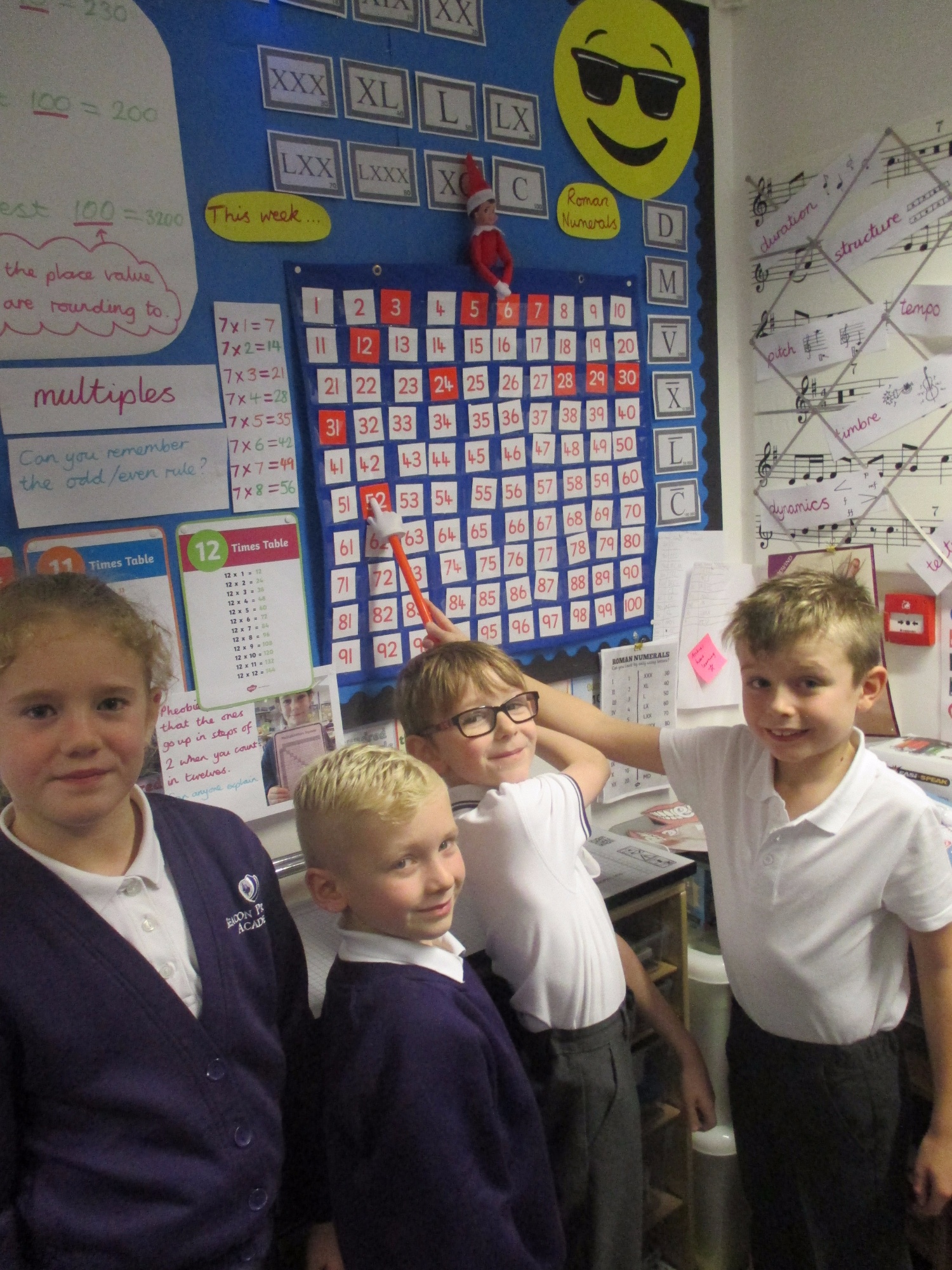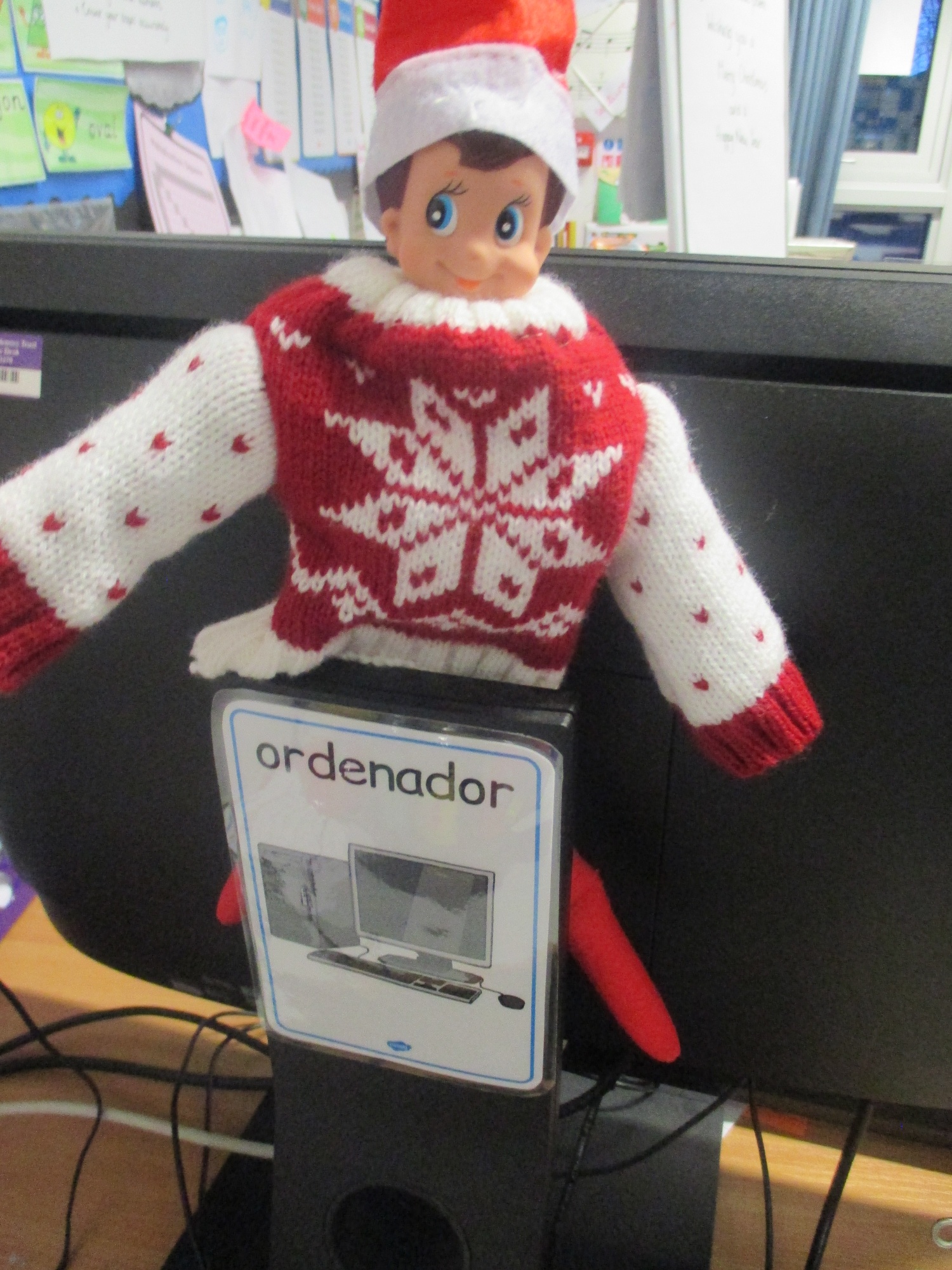 Roman Soldier Visit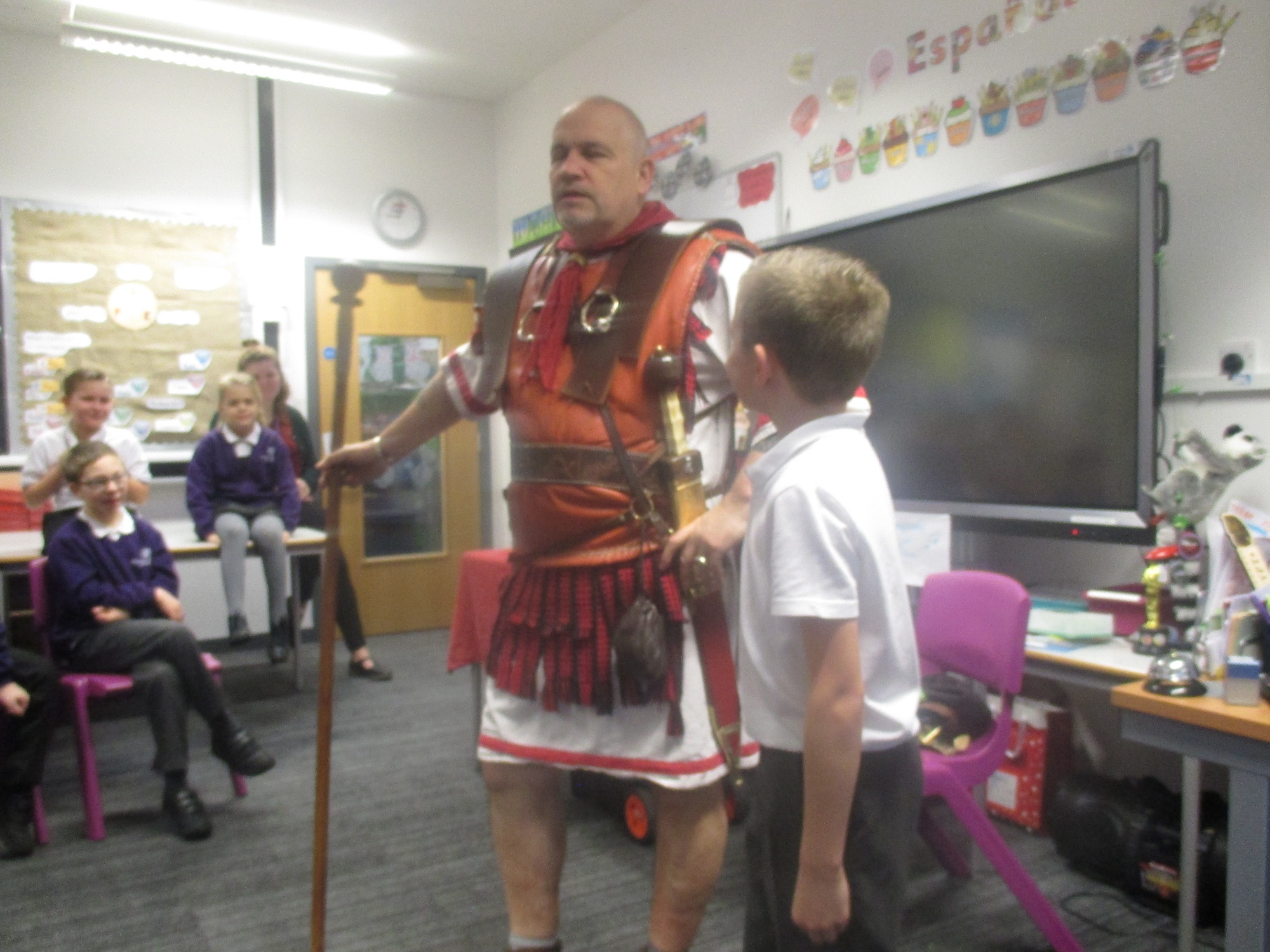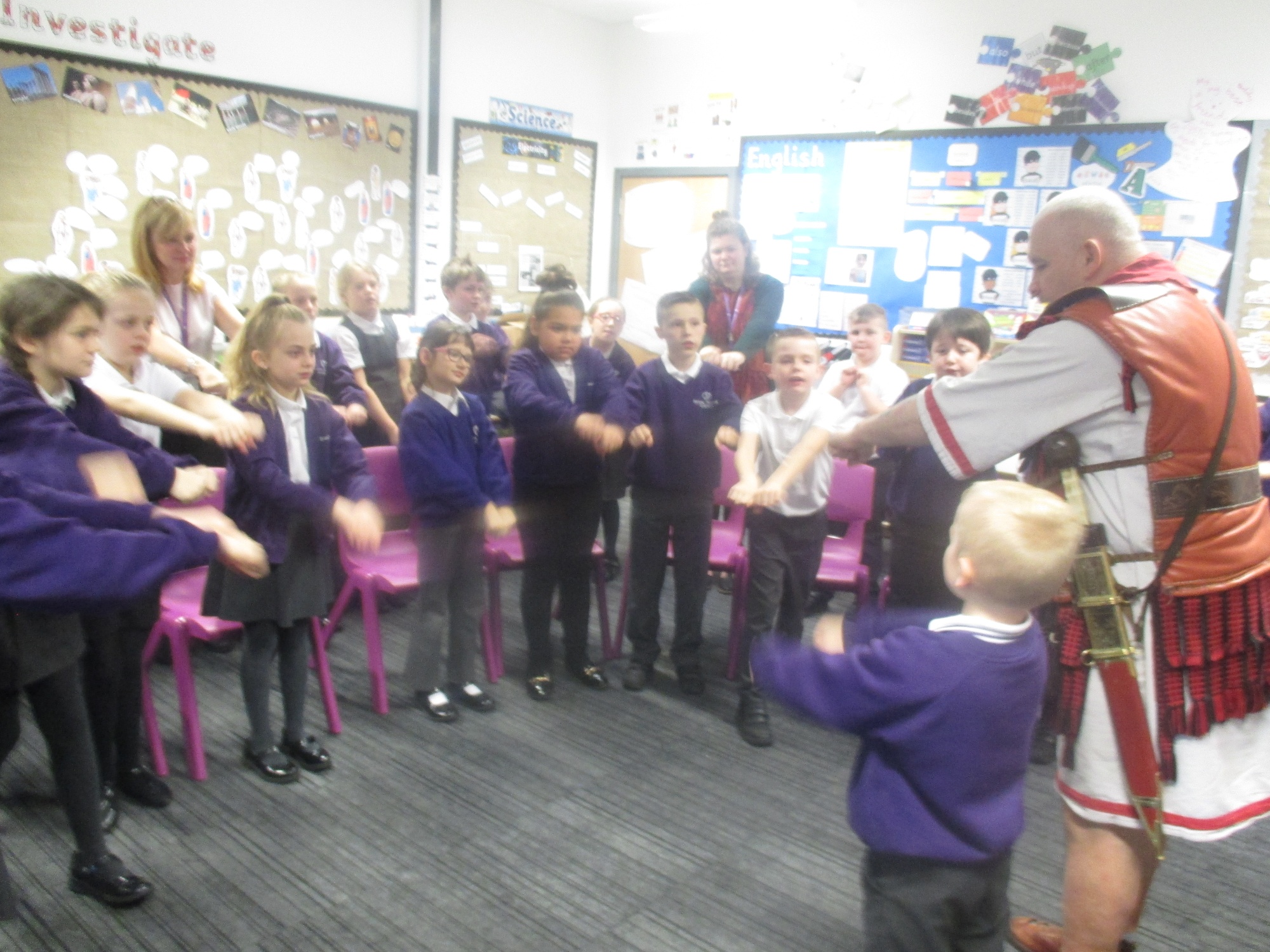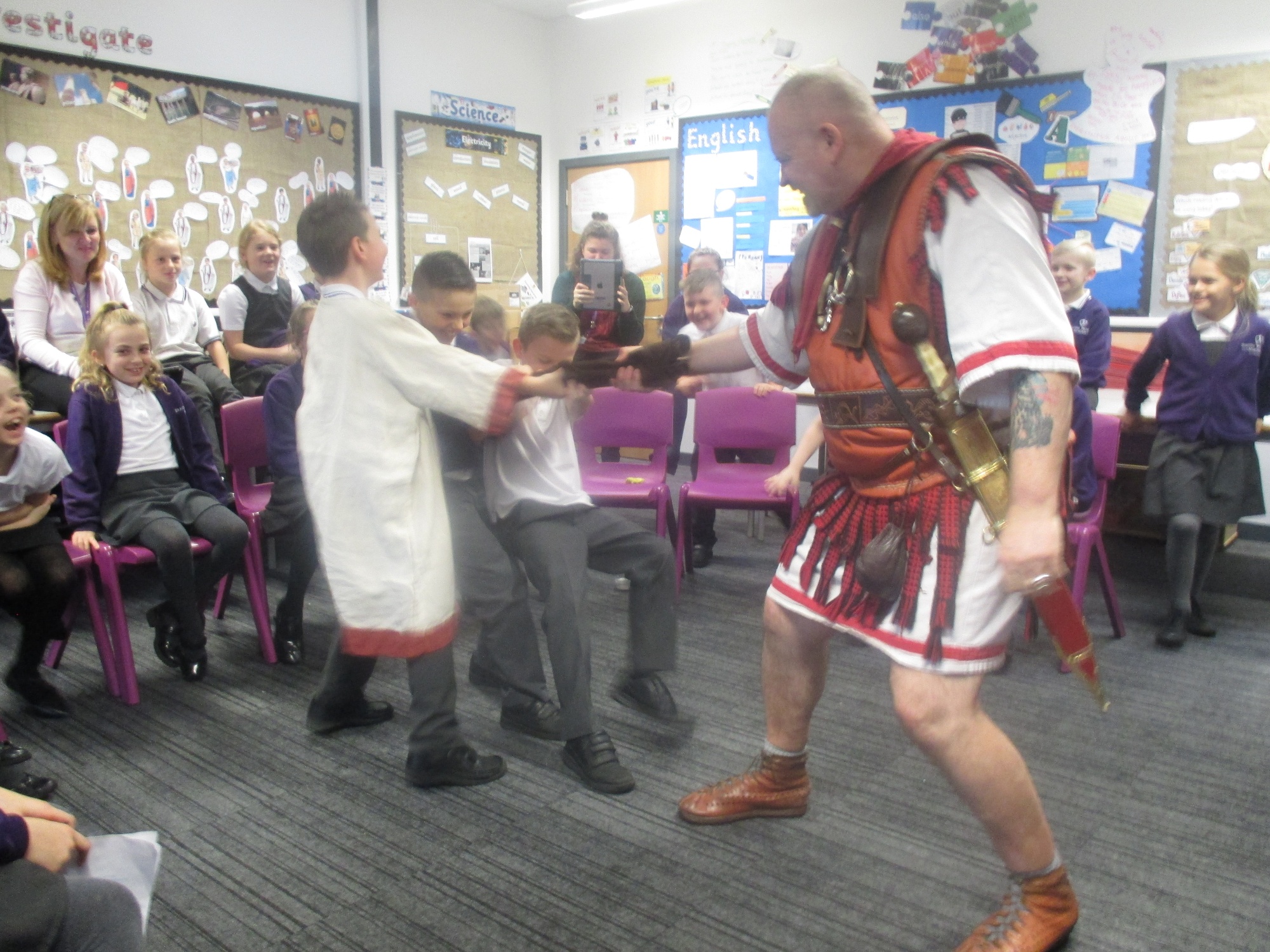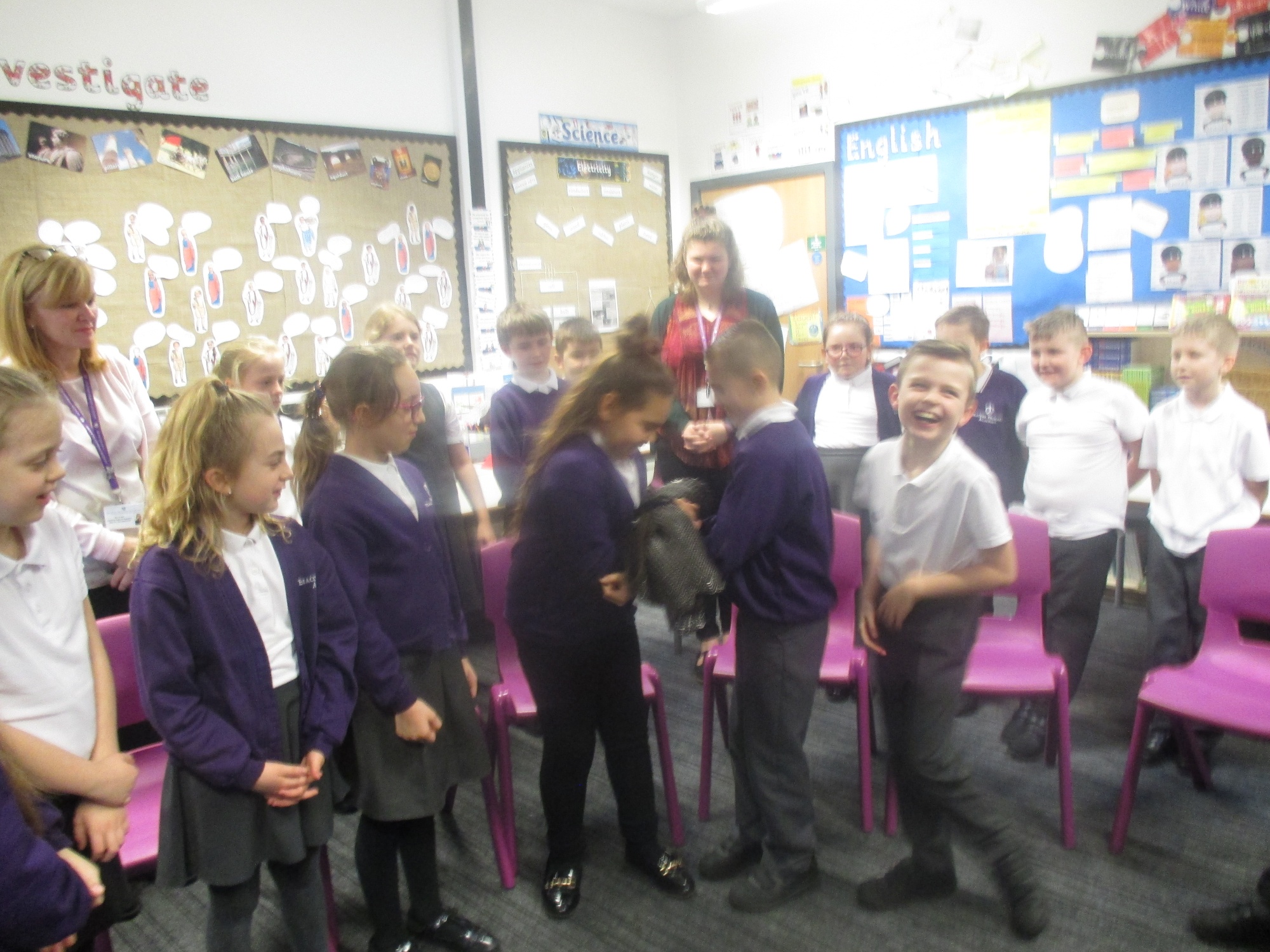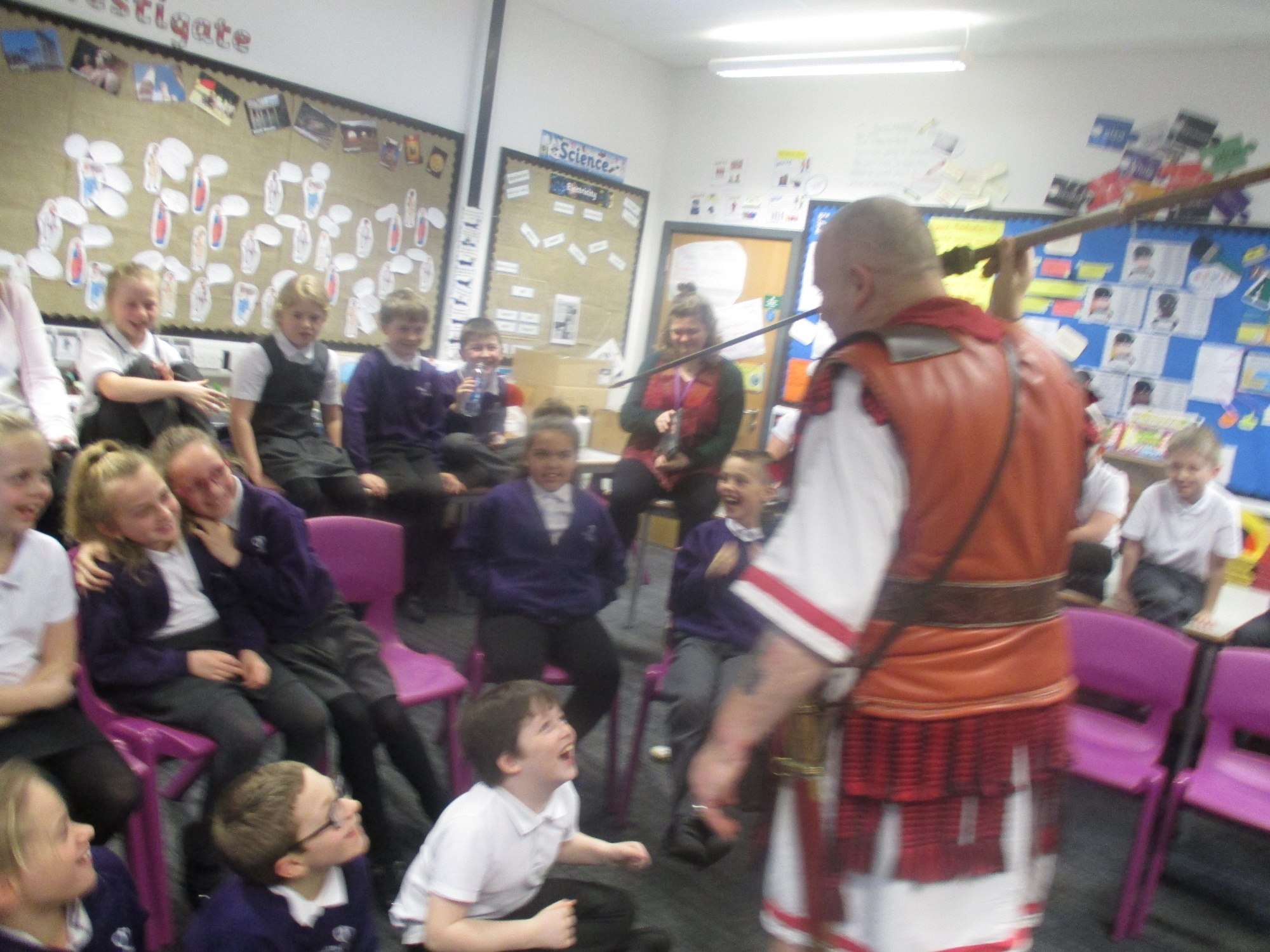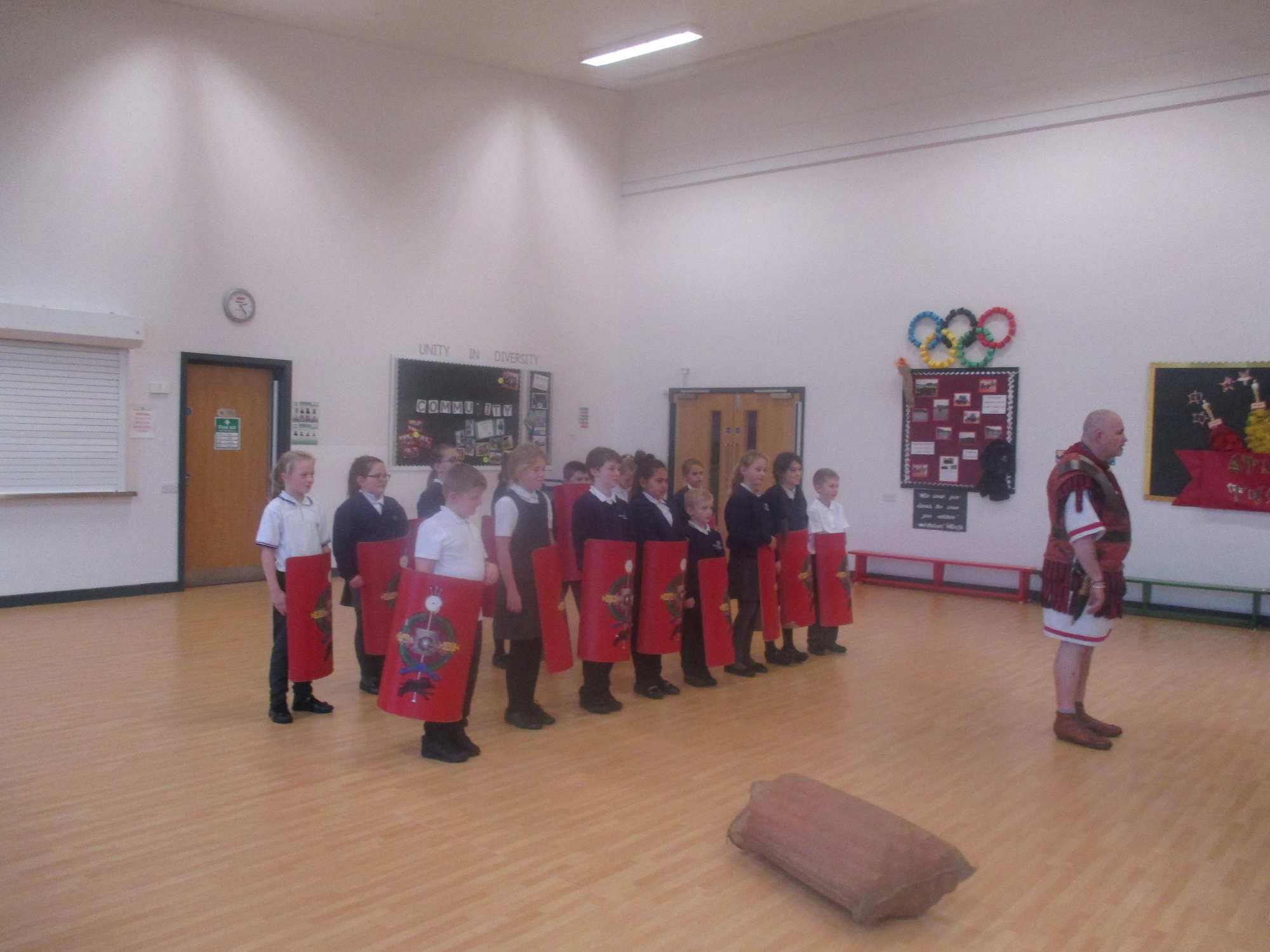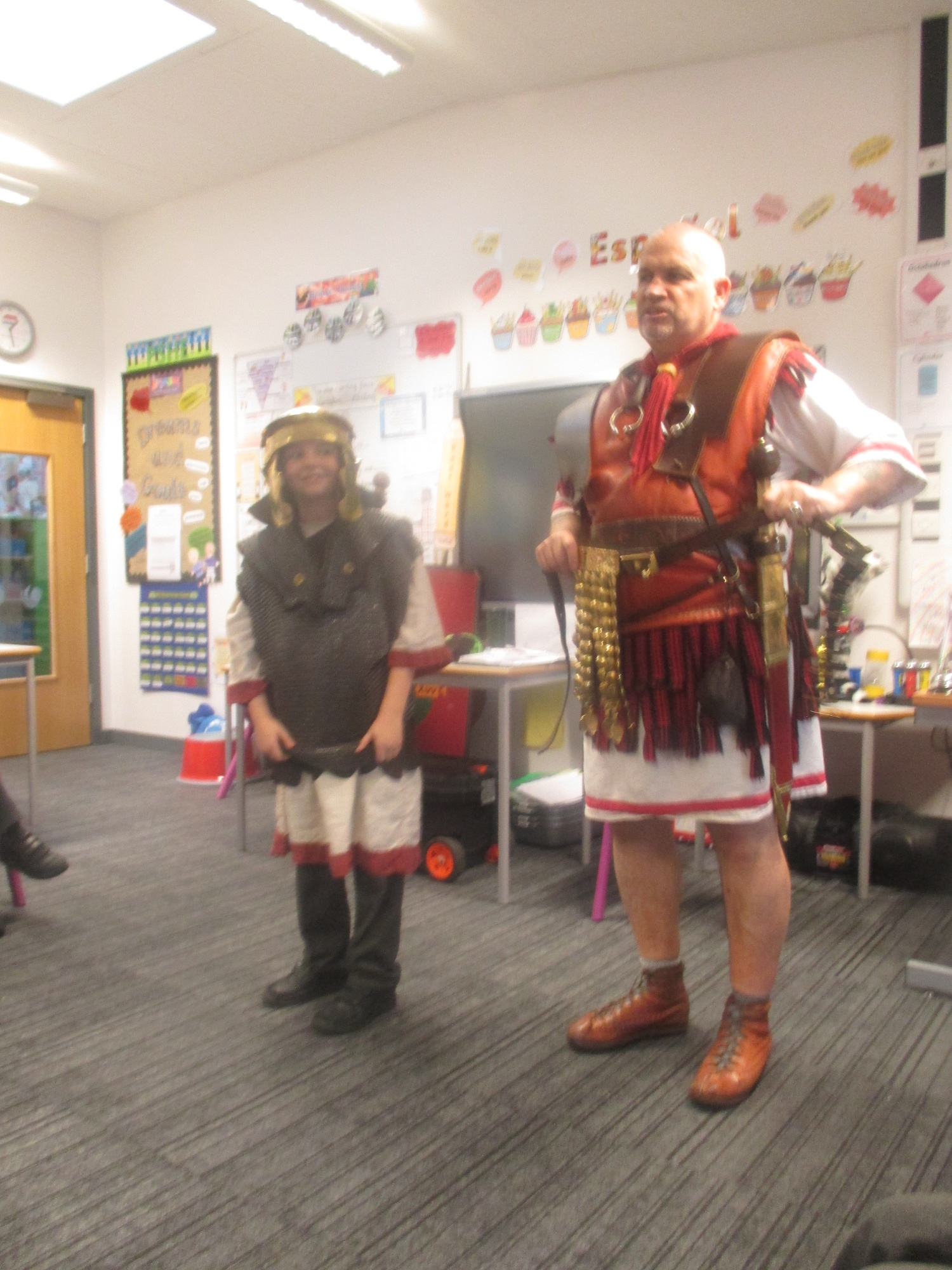 Check our twitter feed to see some videos of our Roman battle!
Lincoln Castle Trip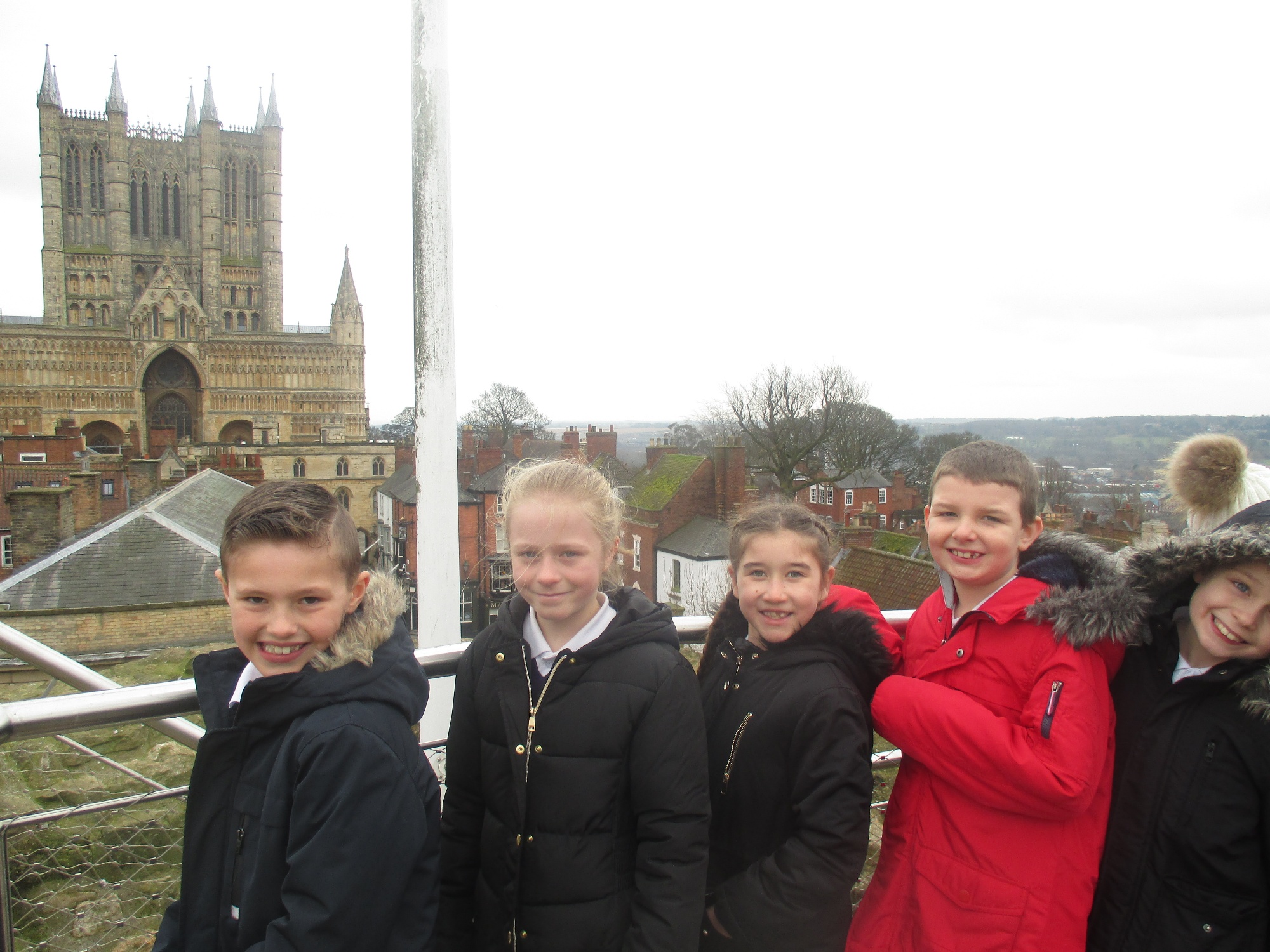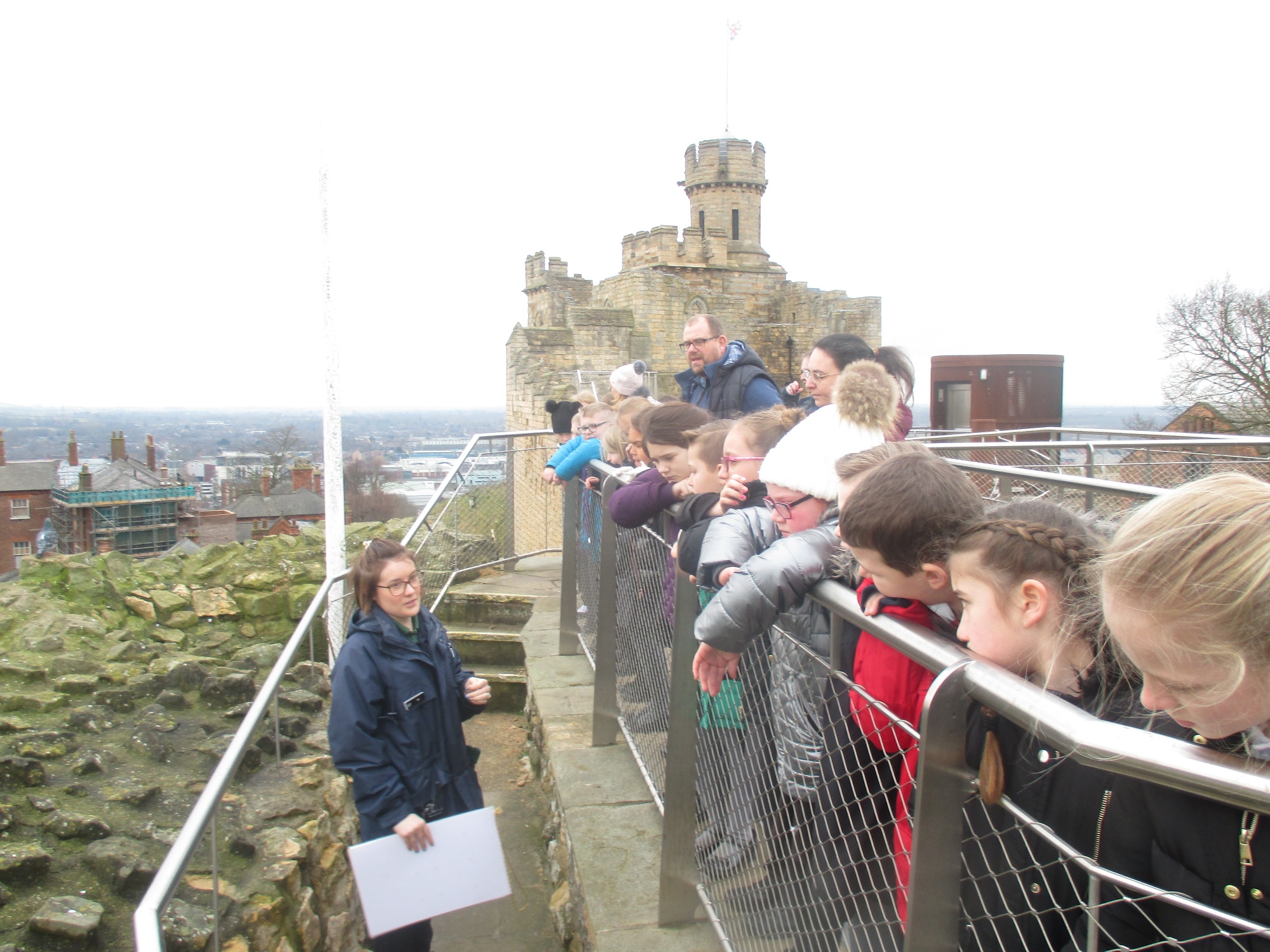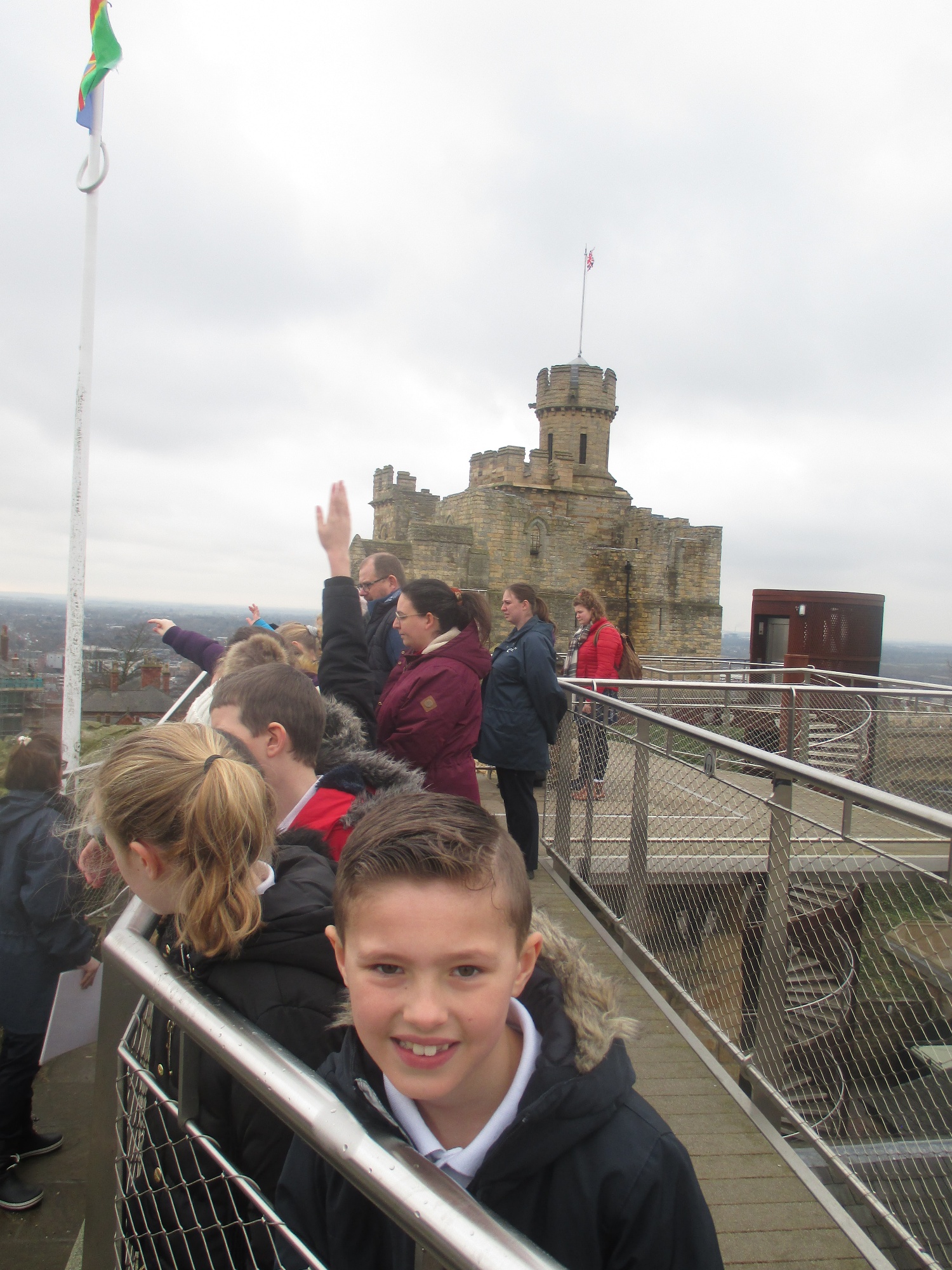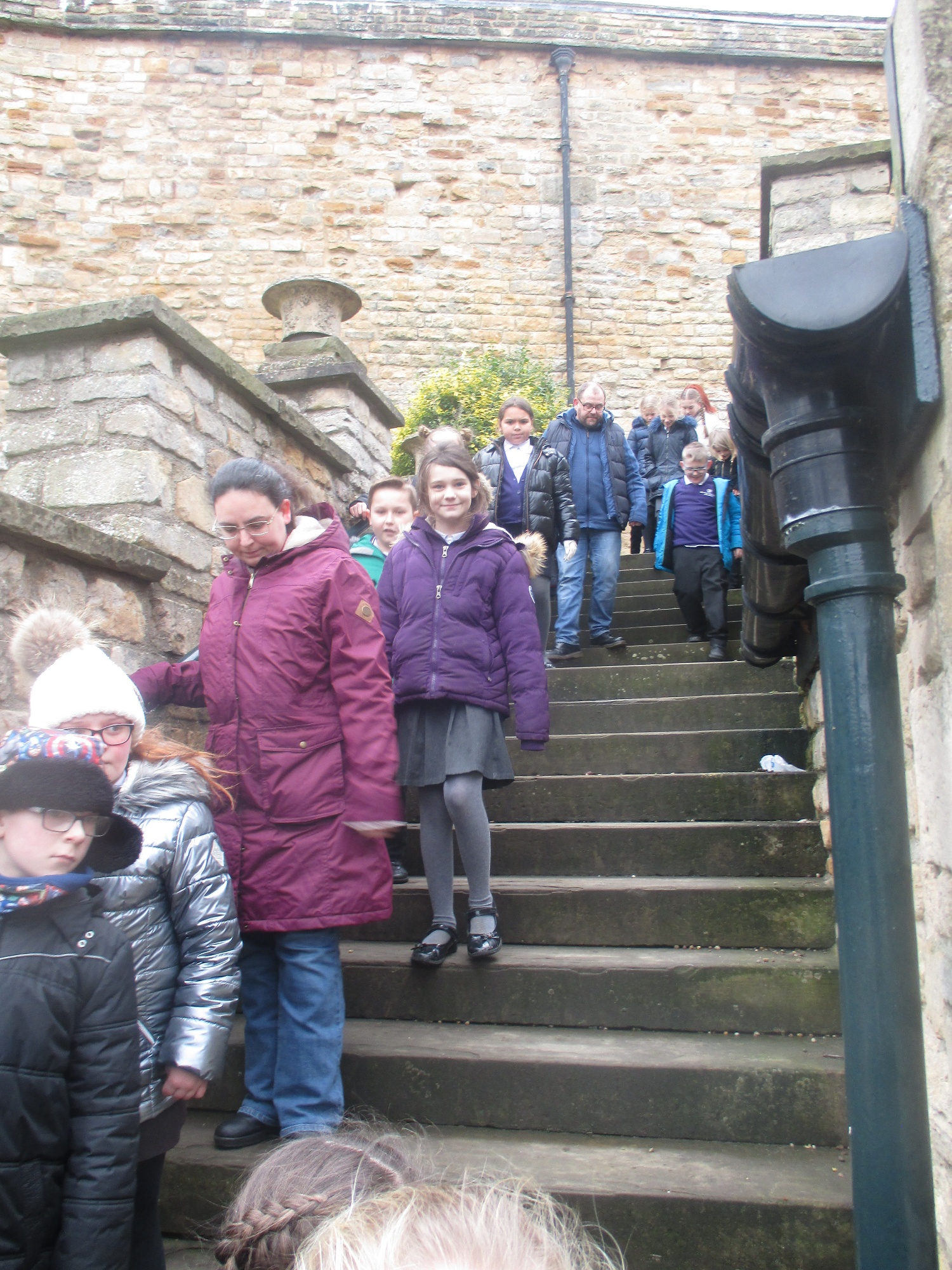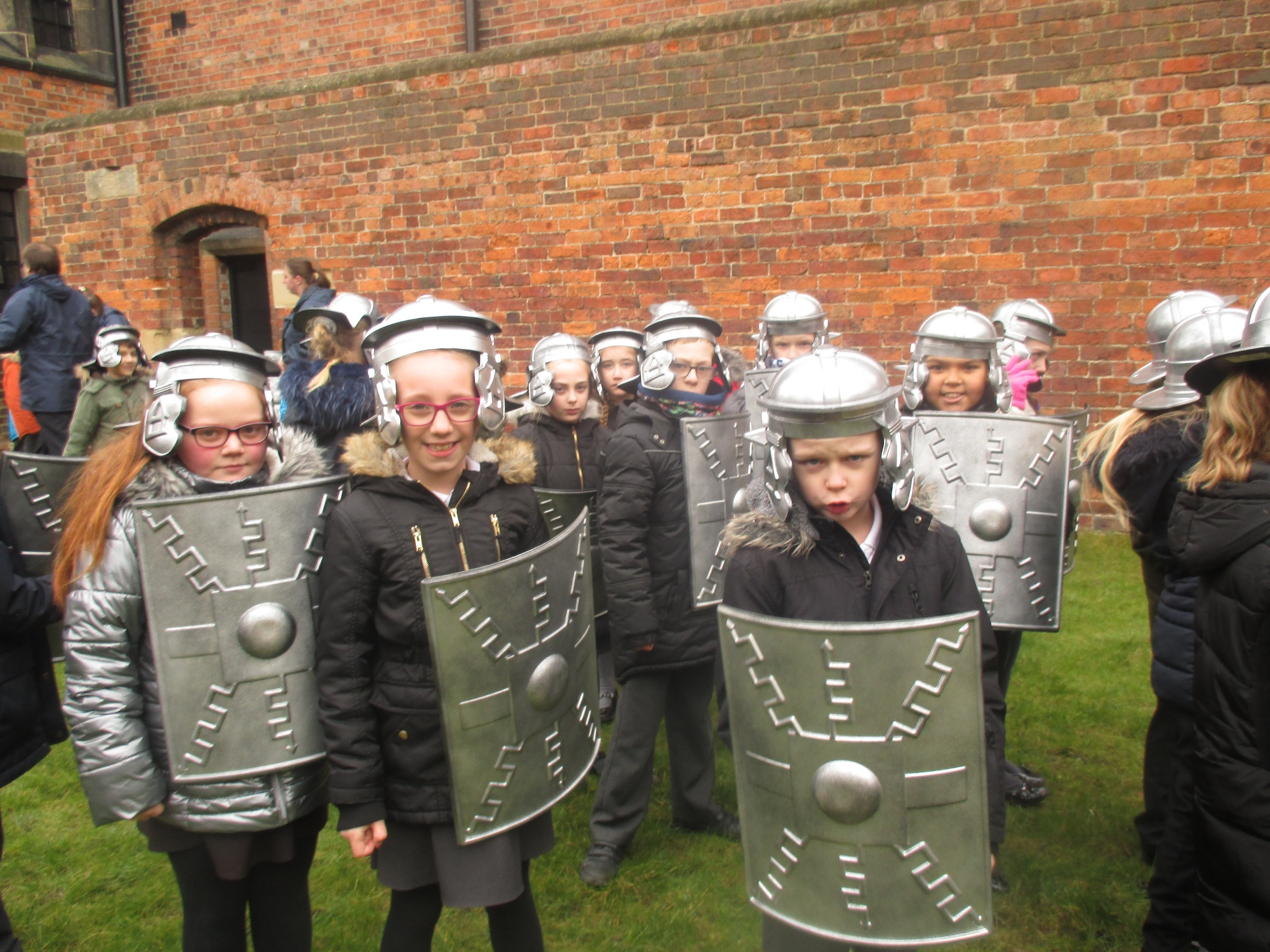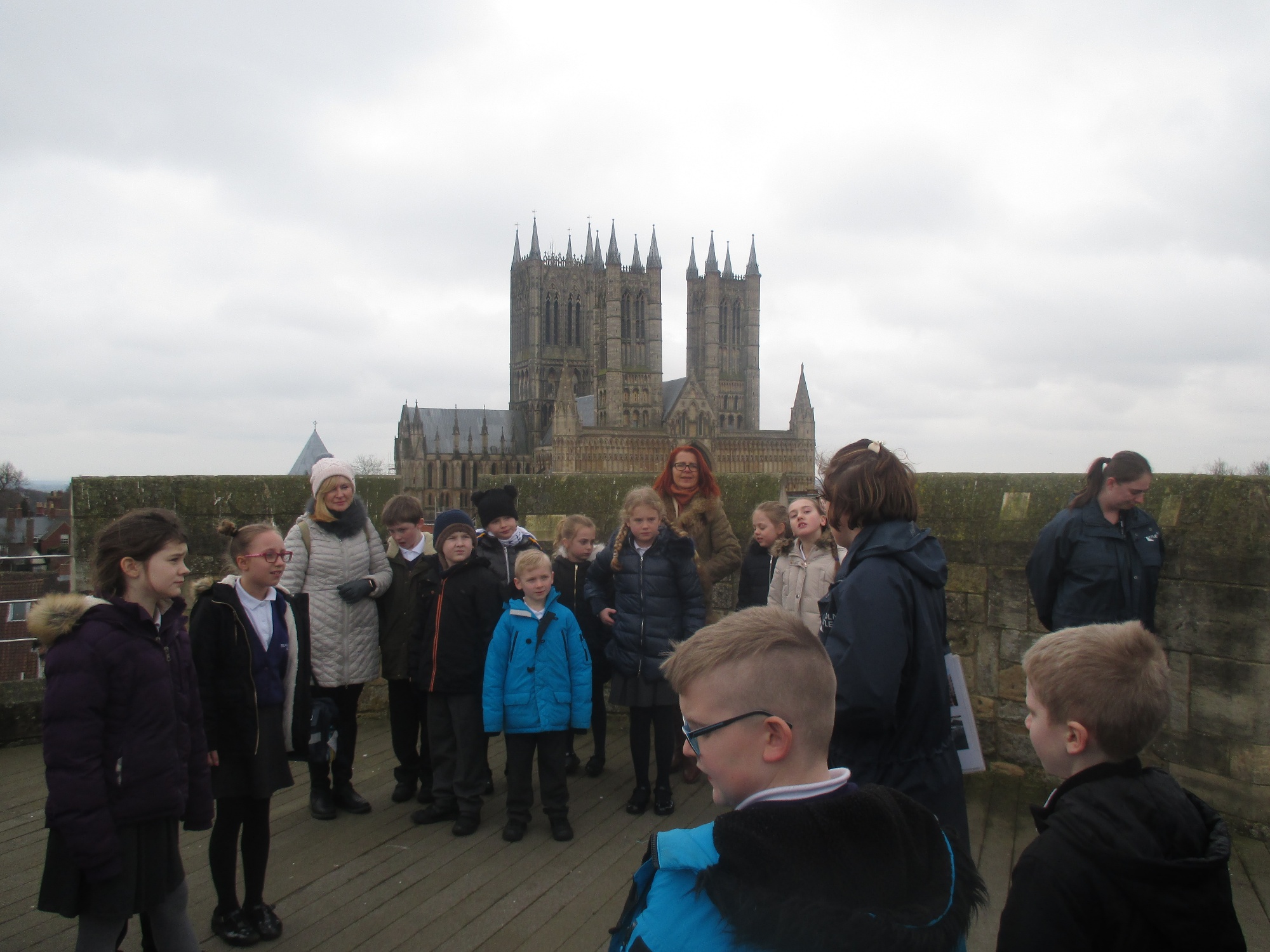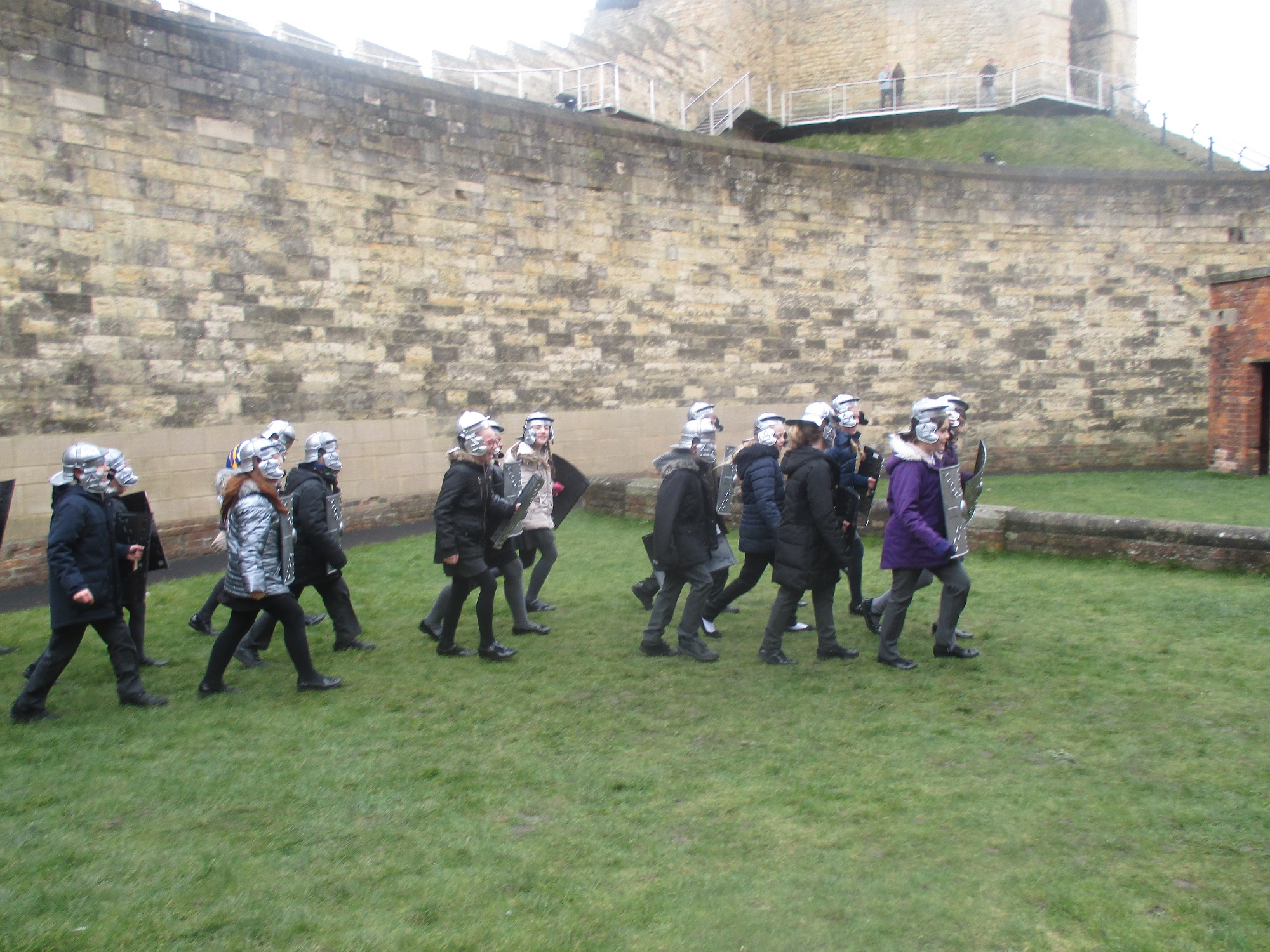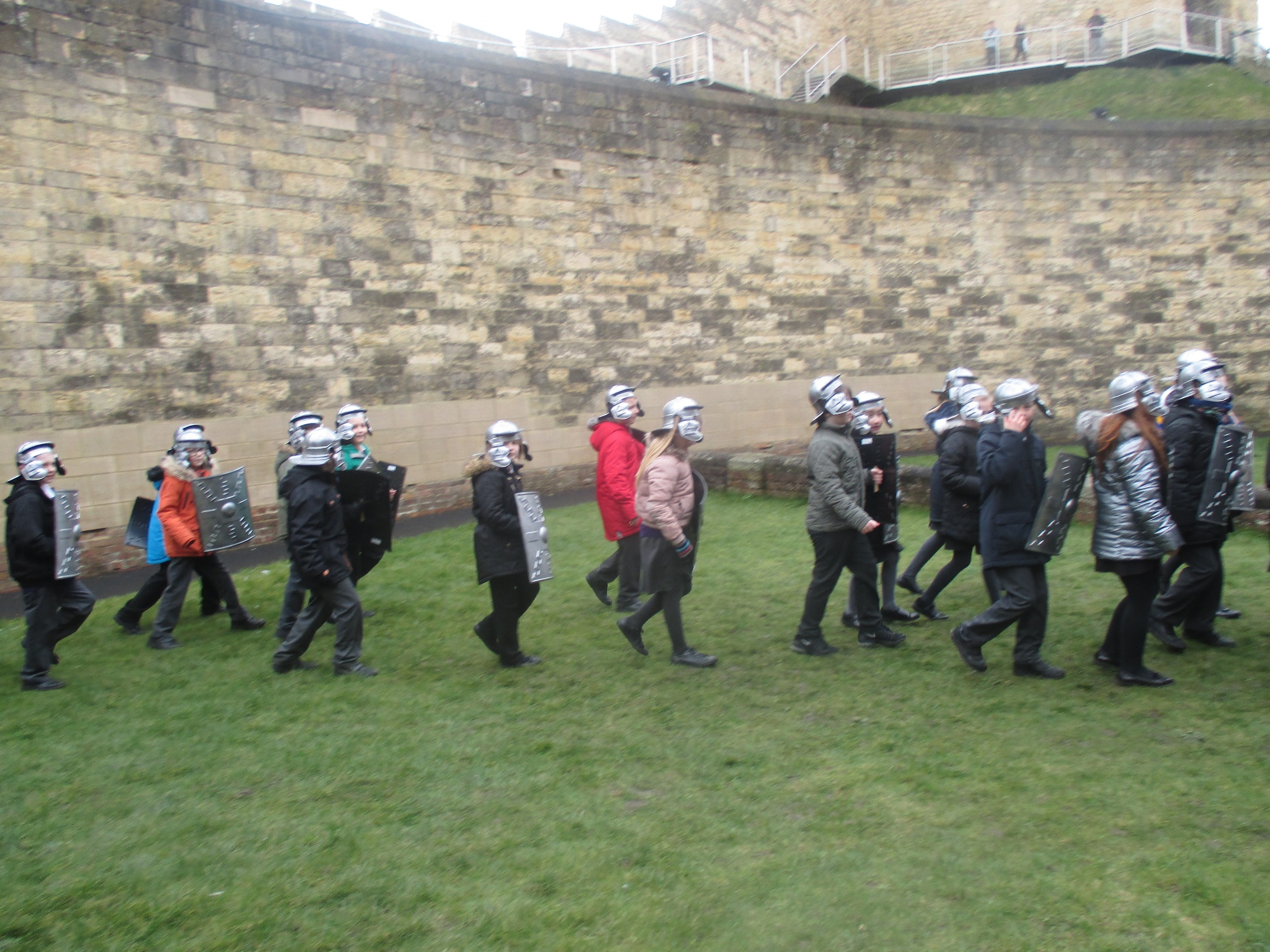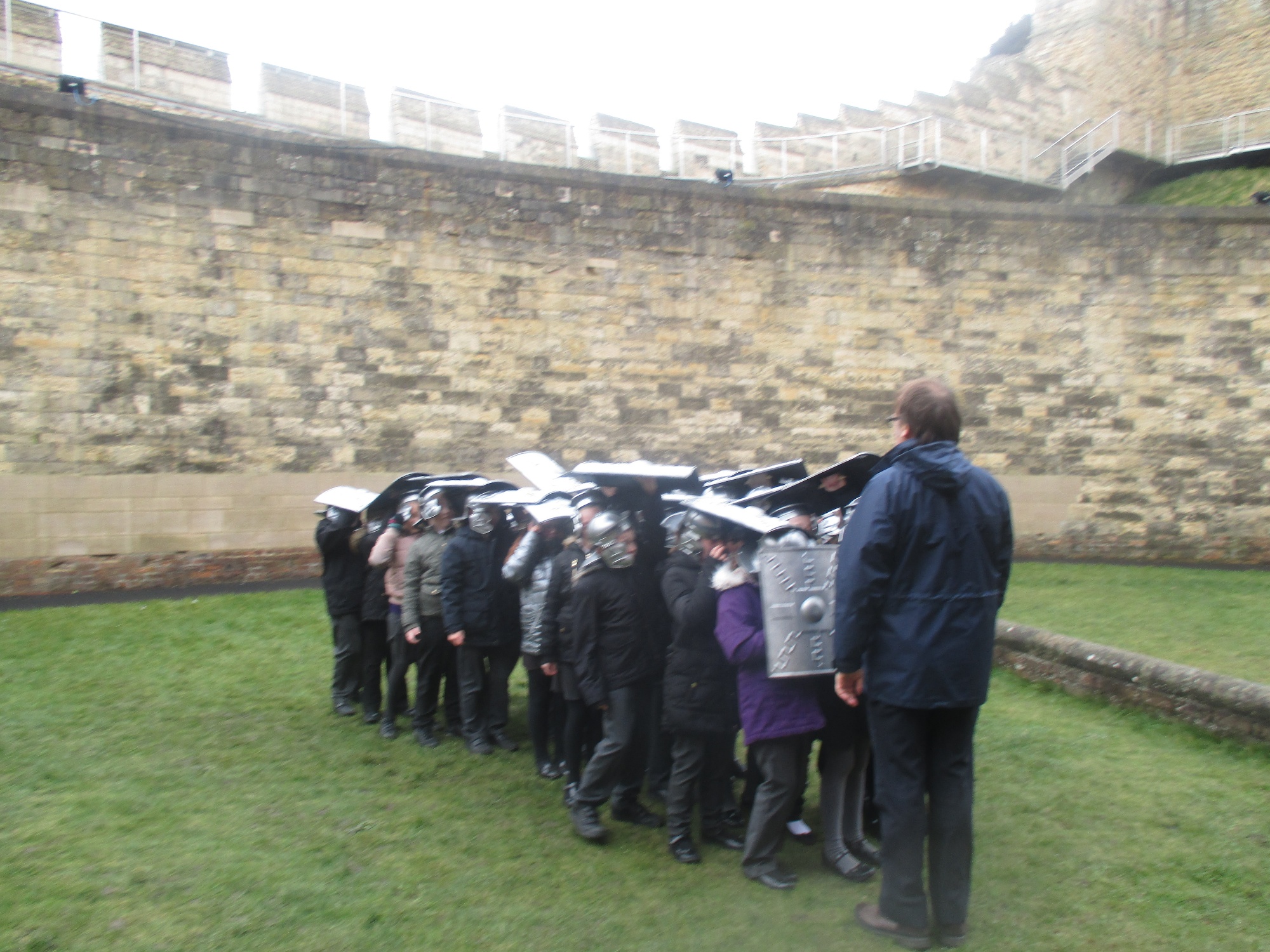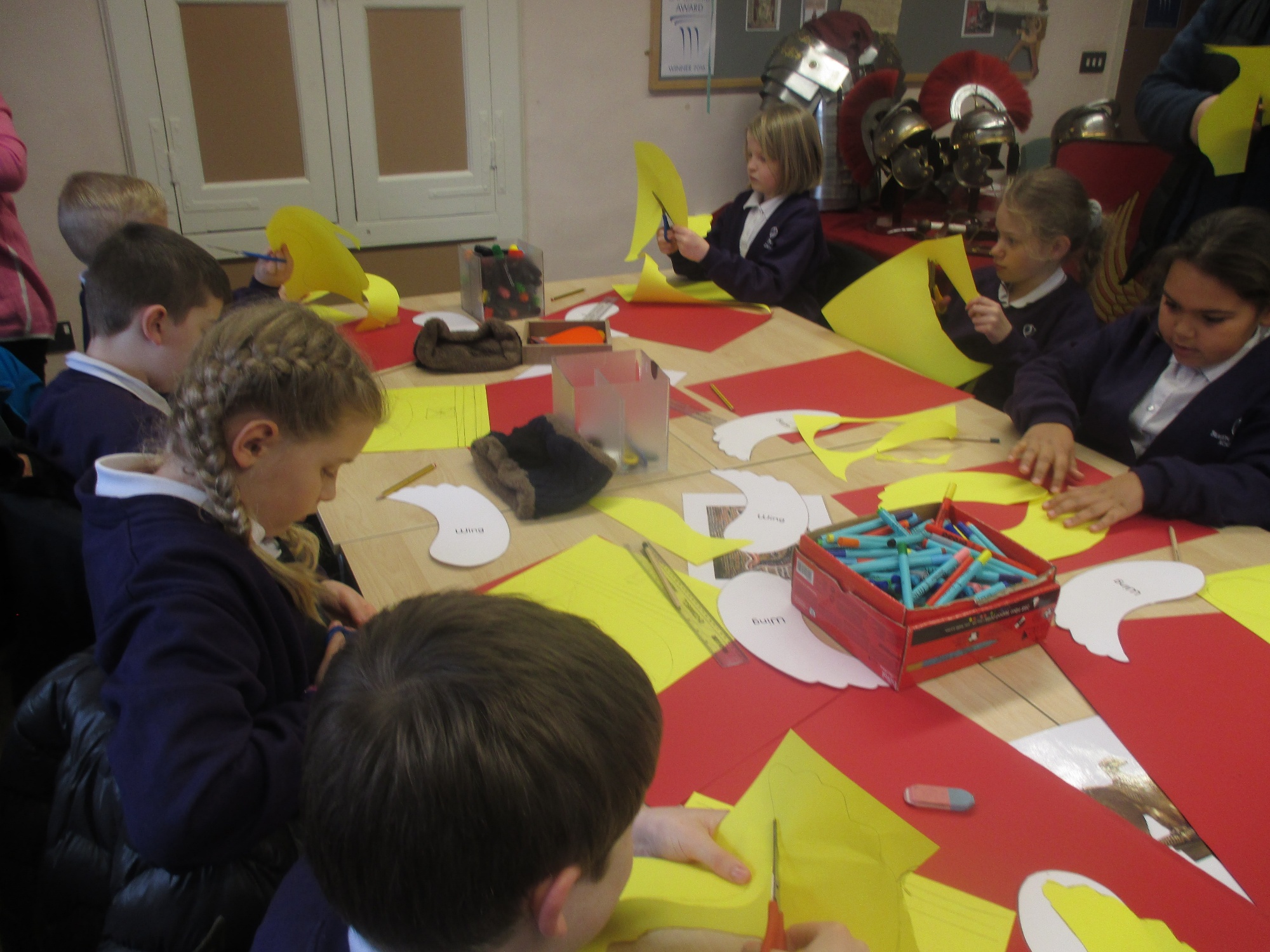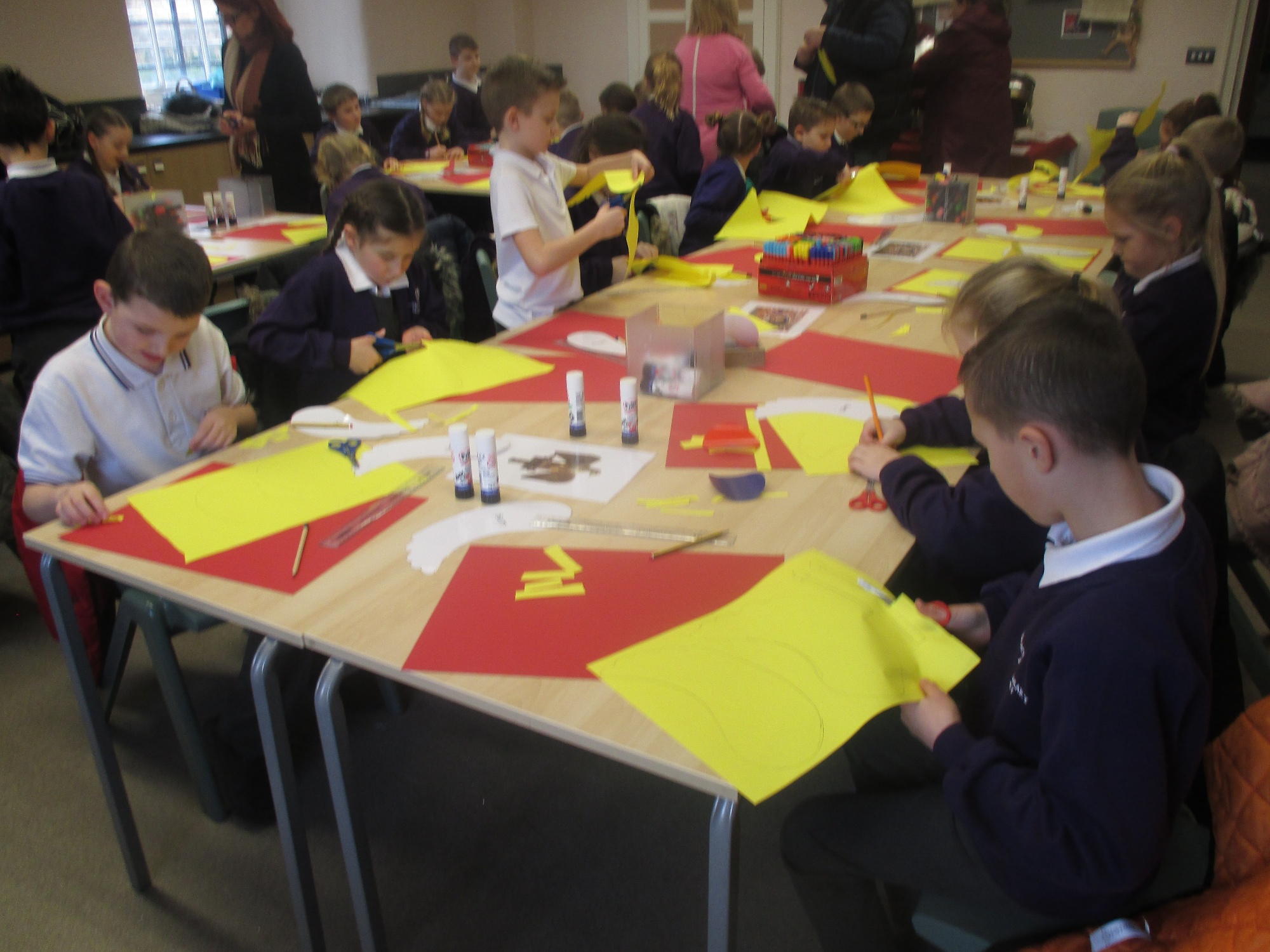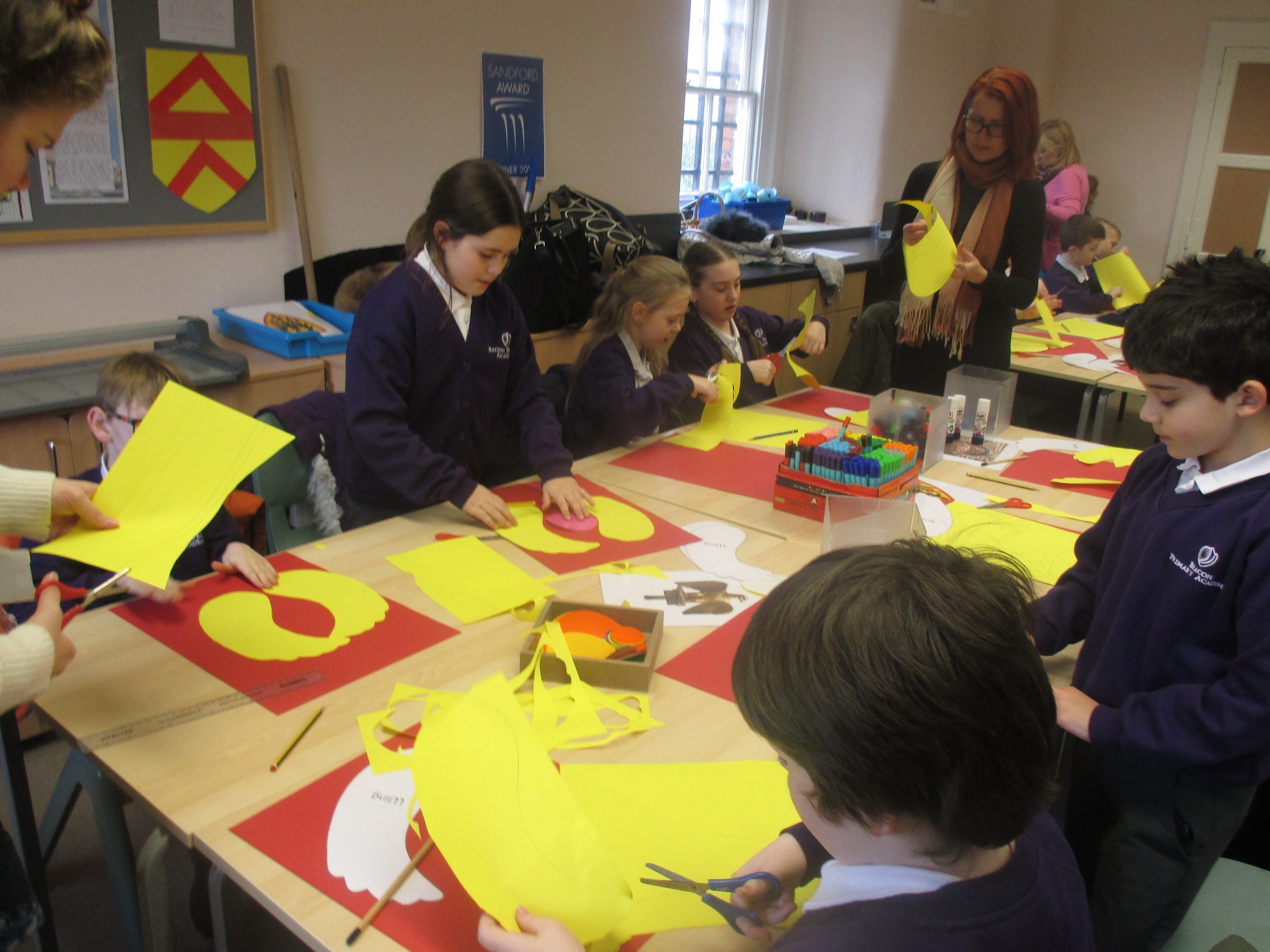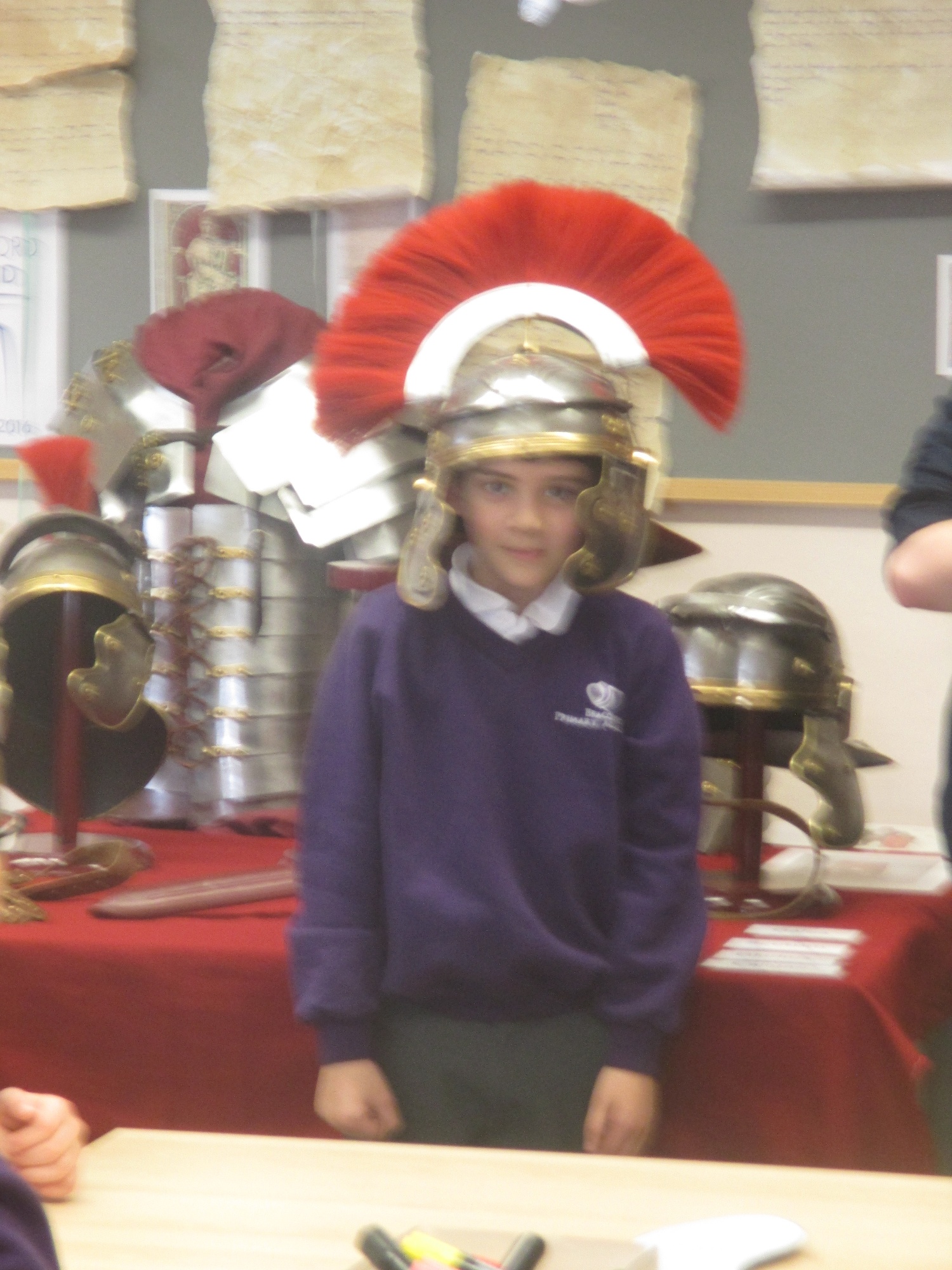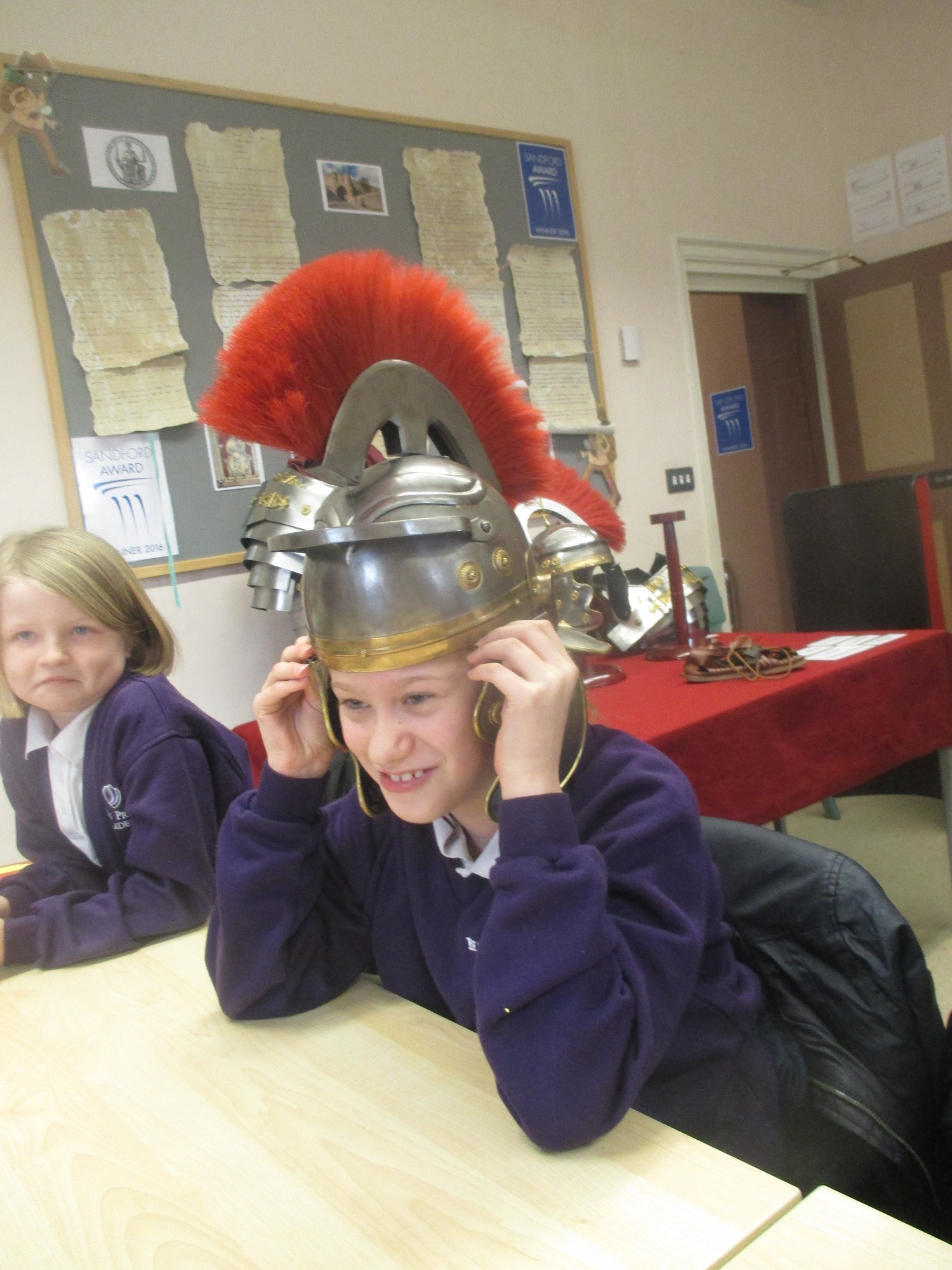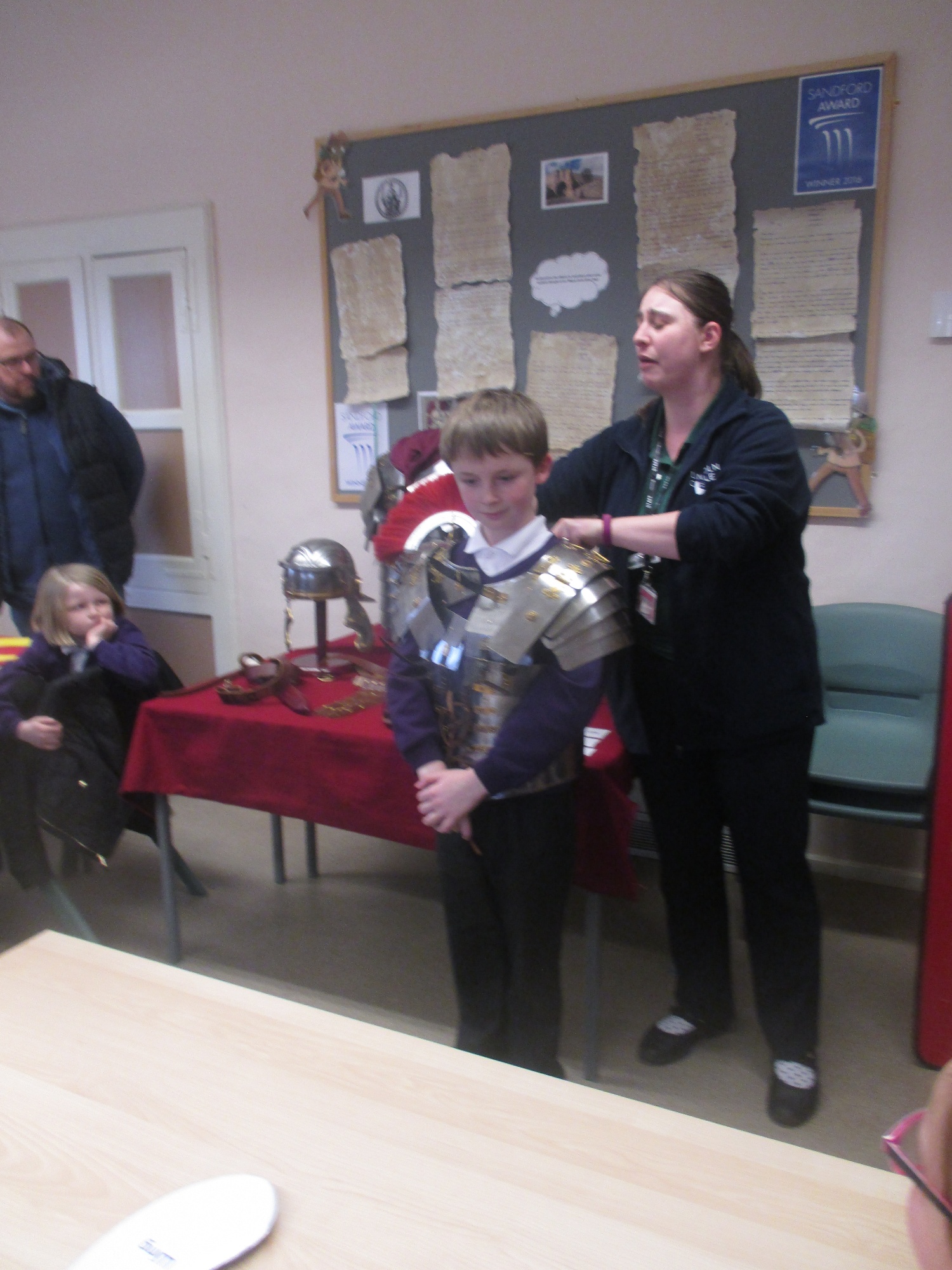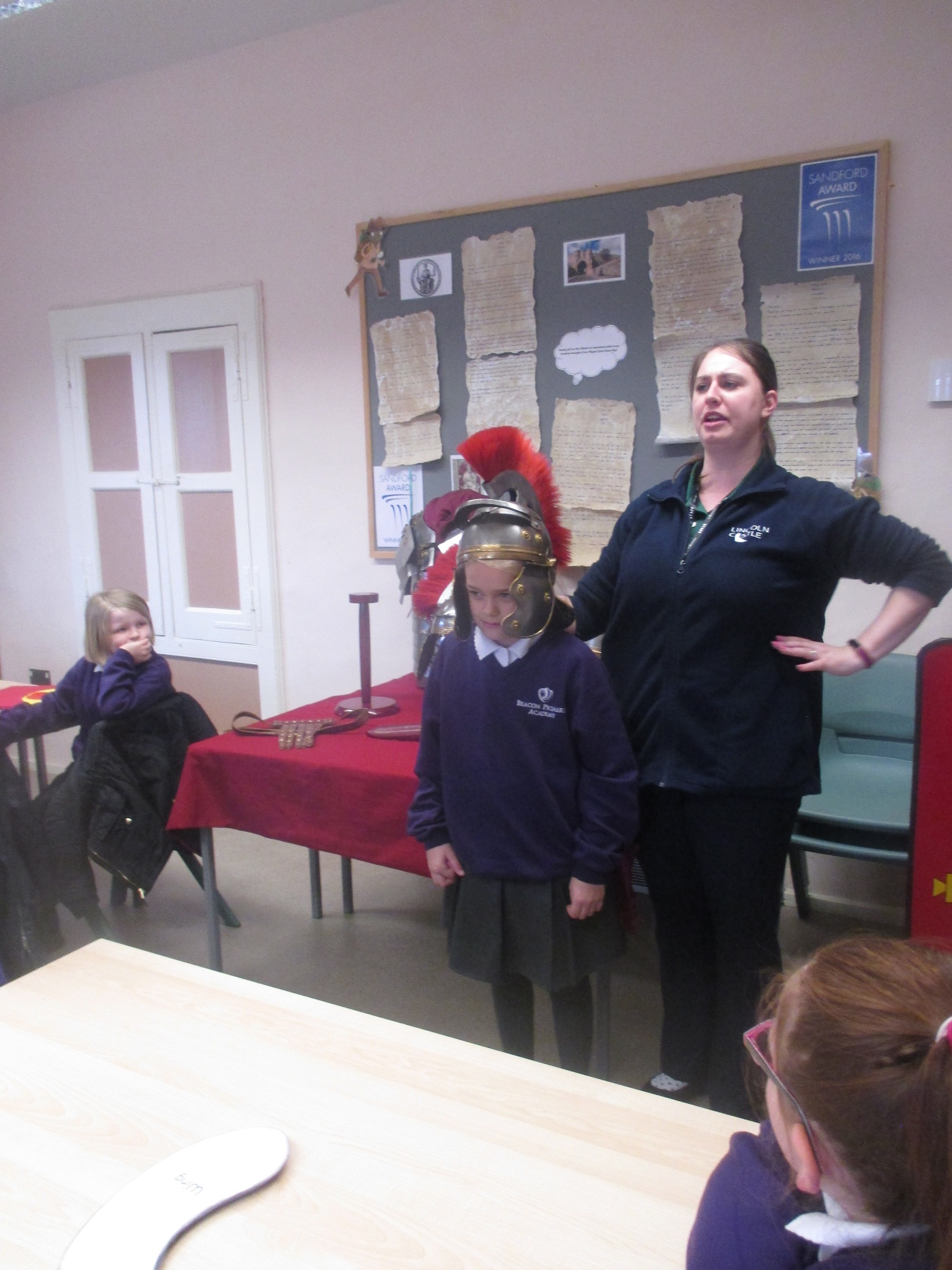 Useful Links

Can you take on a daily challenge?
Read these to inspire your own writing.
Week Beginning 5.3.18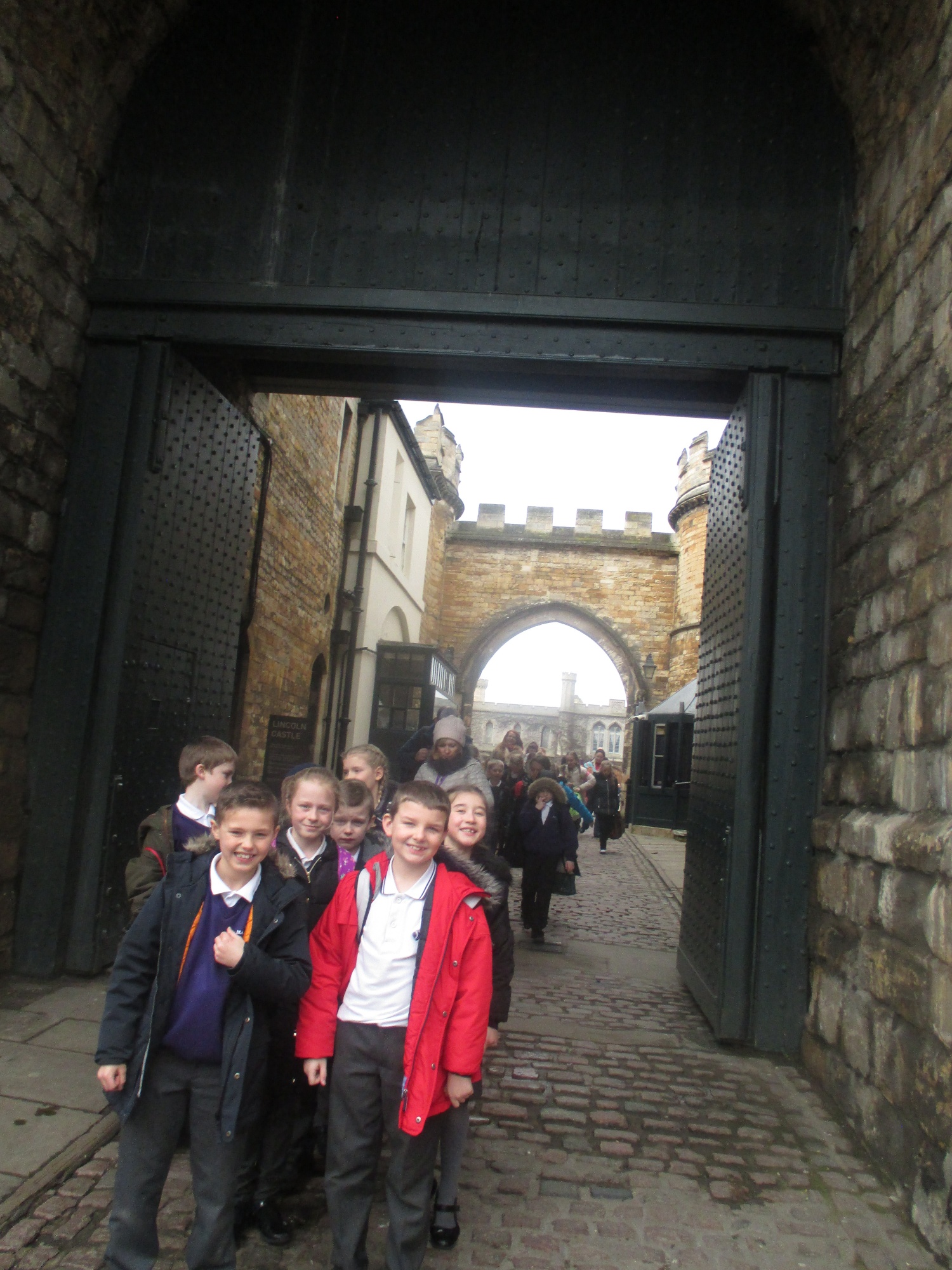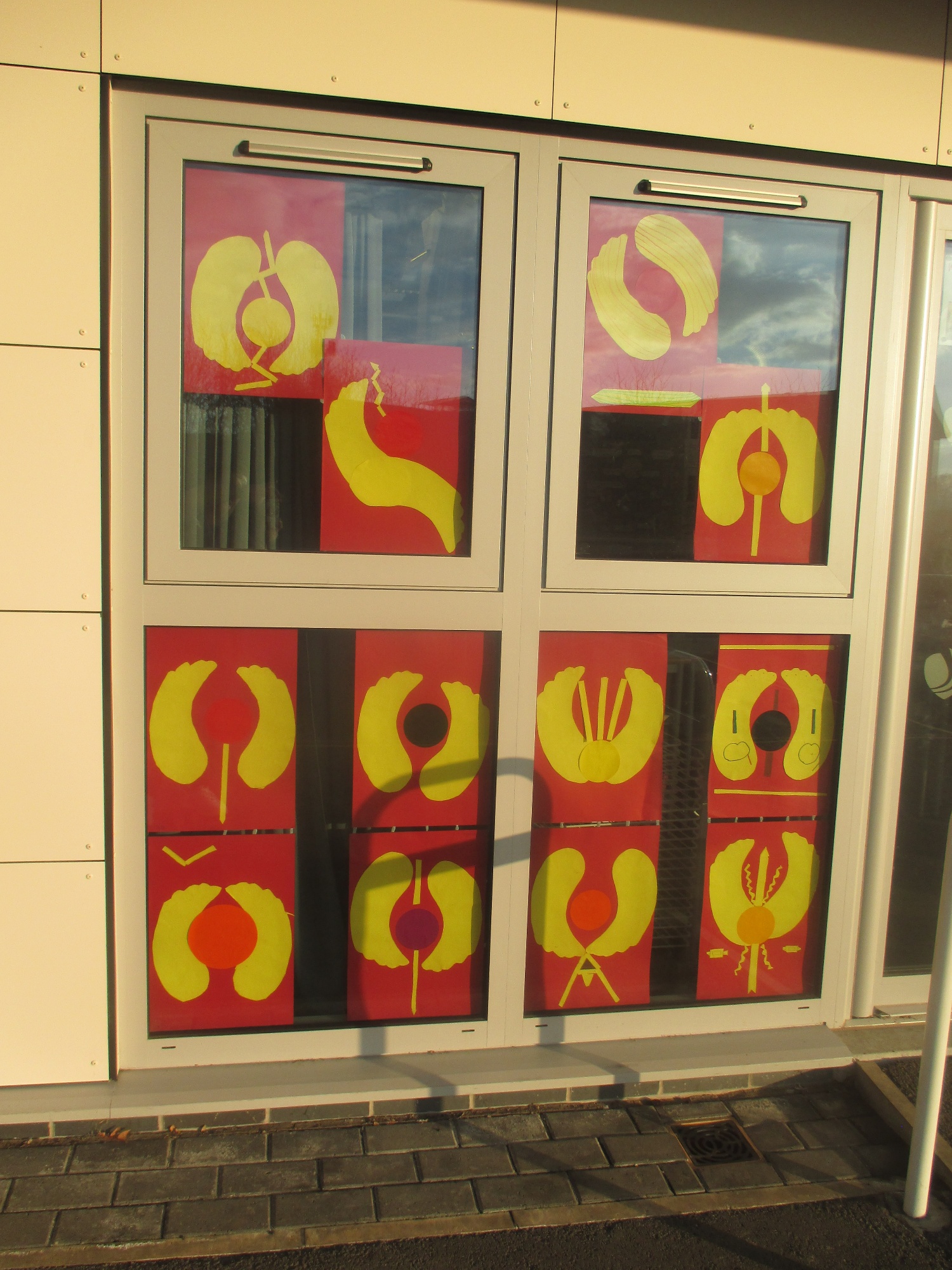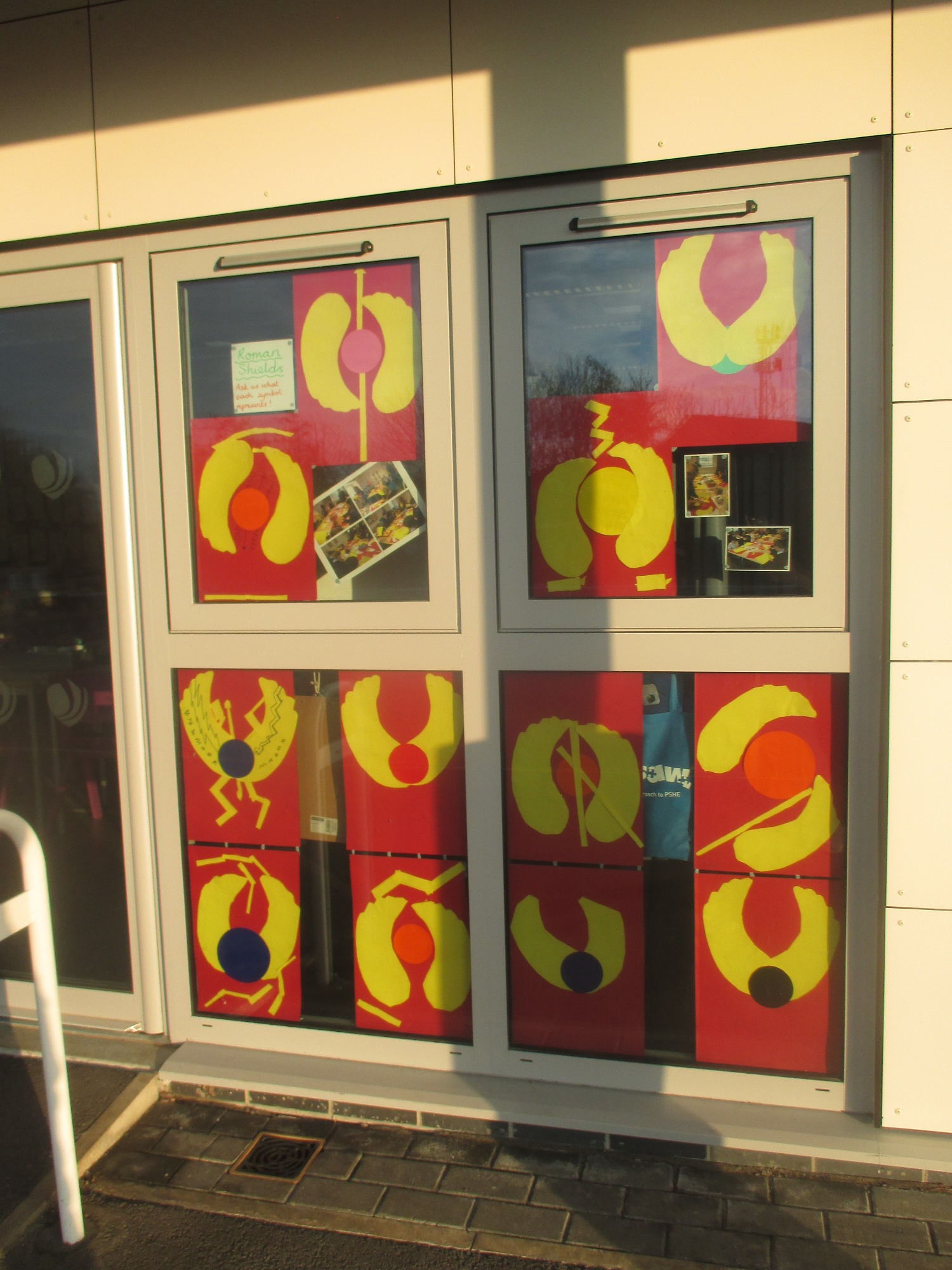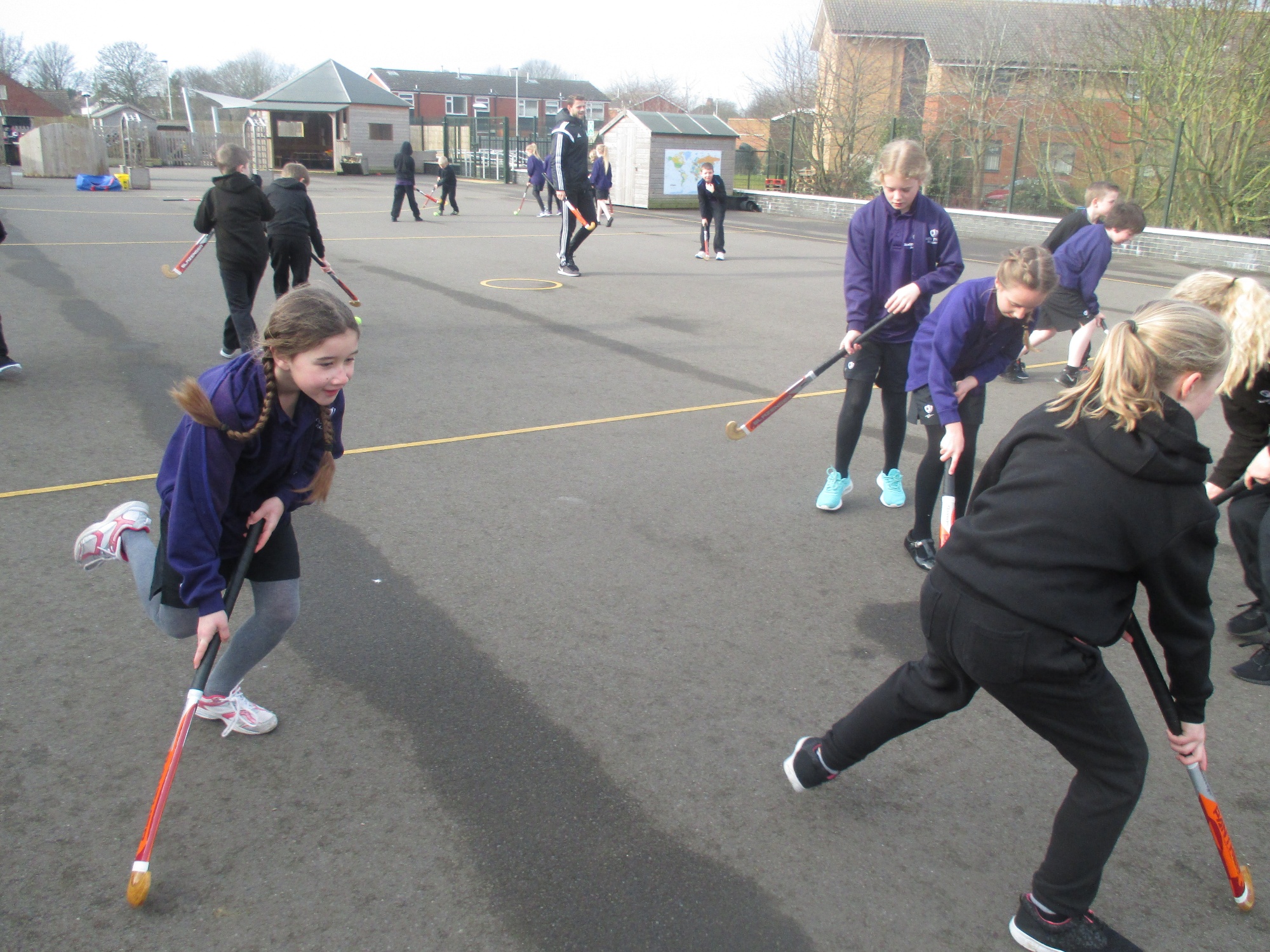 The Lemurs have had a super week of learning. Our trip to Lincoln Castle gave us a real insight into Roman life and gave us lots of ideas for more research and learning.
In Guided Reading, we have been reading recipes from the Rotten Romans book, and we have been planning our 500 word stories for a writing competition set by Miss Wright.
In Maths, we have been telling the time using 12 and 24 hour clocks and finding time differences. Please keep practising this at home. We have also been improving our speed on our times tables challenge, tackling a daily 'Countdown' task and taking on a 10-minute calculations test too; that's a lot of Maths!
Week Beginning 26.2.18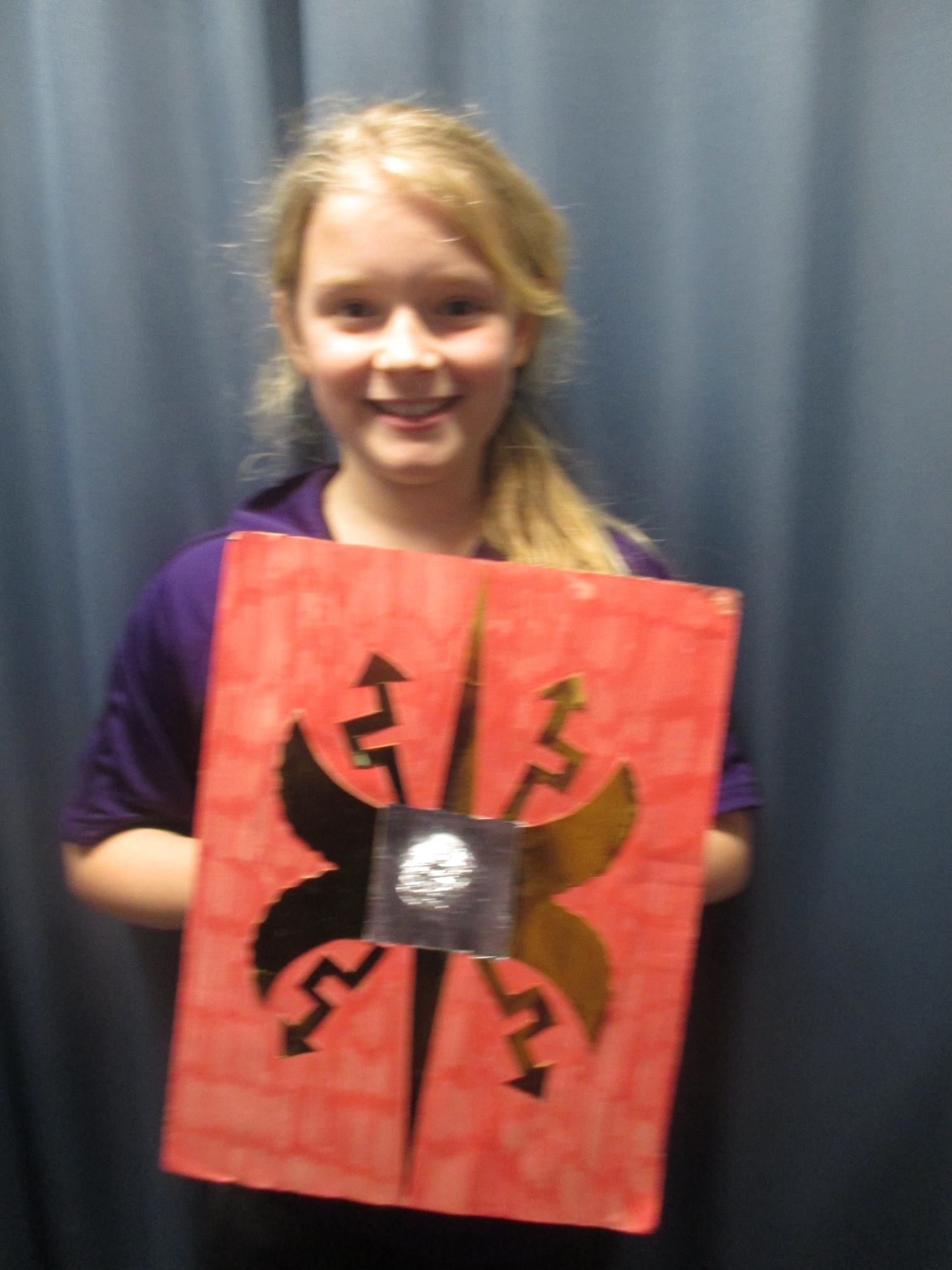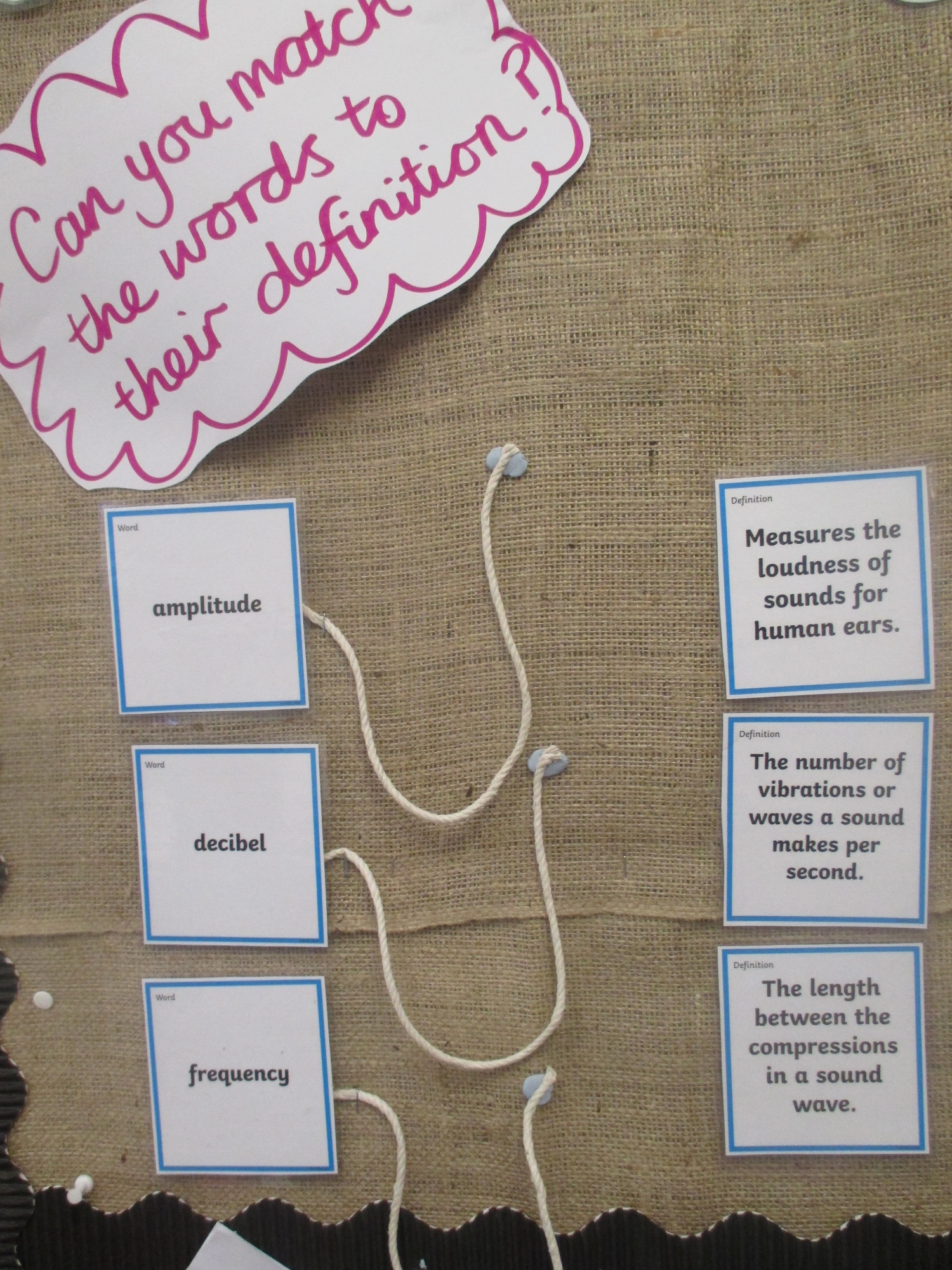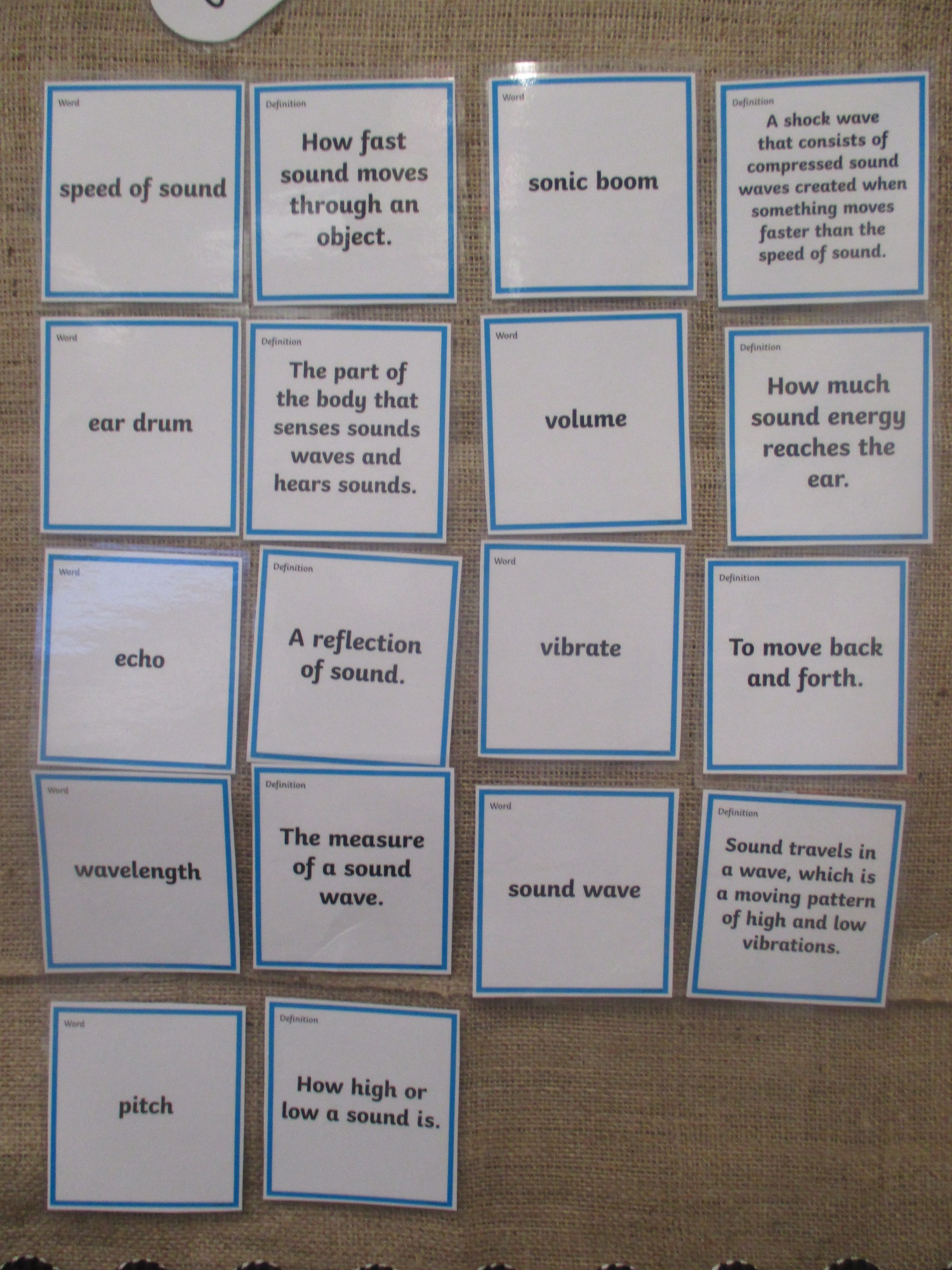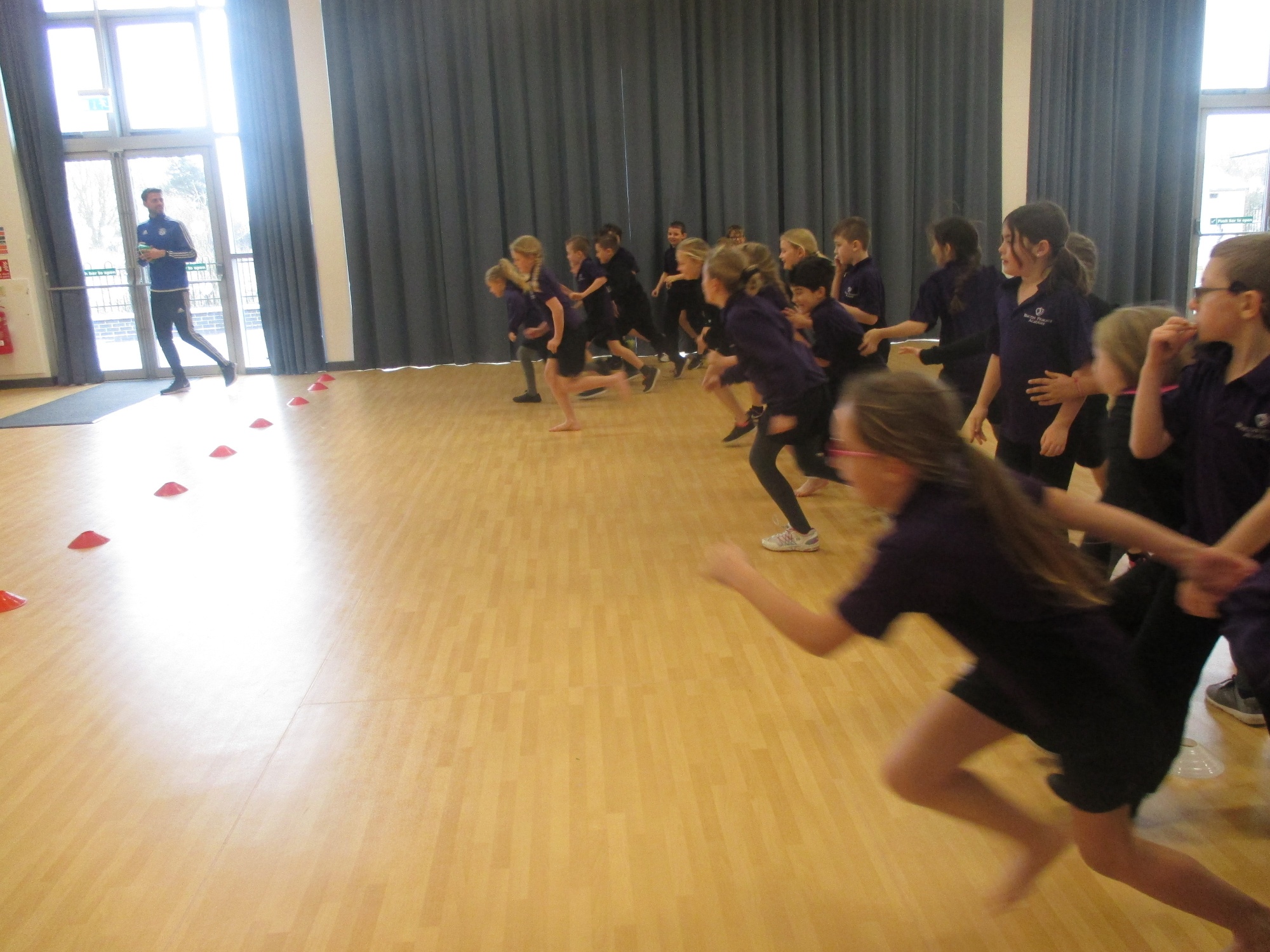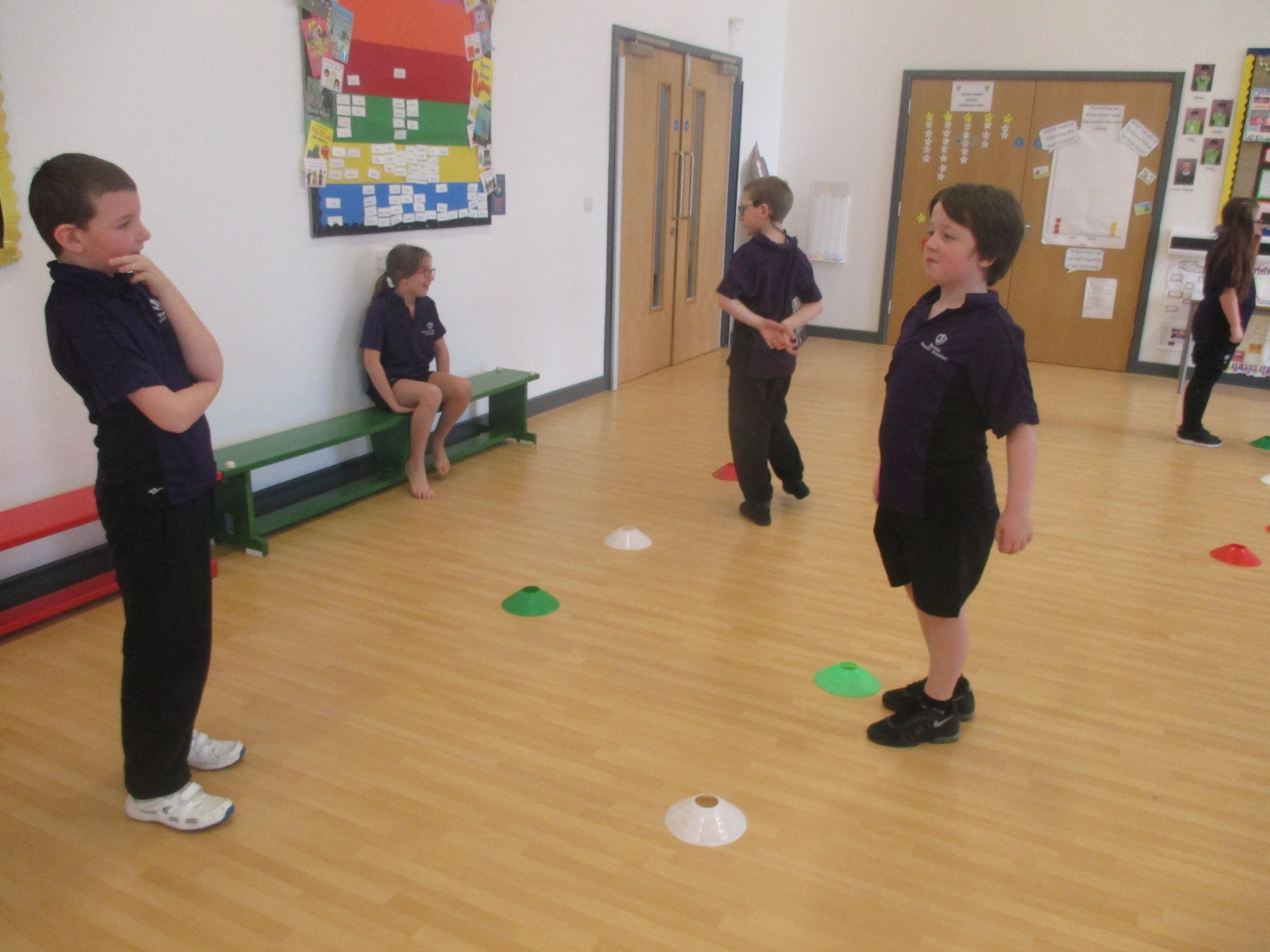 Week Beginning 19.2.18

The Lemurs have had a sport-filled first week back! We've been following the PyeongChang Winter Olympics in Maths by comparing times of races that use decimal places of tenths and hundredths of a second. We also did some problem-solving in teams, using all 4 operations to solve a fictional bobsleigh saboteur mystery. Remember to try out the free PiXL times tables app at home, ready for our times table challenges that will be on Mondays this term.
In English, we have been retelling the Roman myth of Romulus and Remus, developing our story-telling skills as well as our handwriting. Remember to keep practising your handwriting at home to help improve your presentation in class.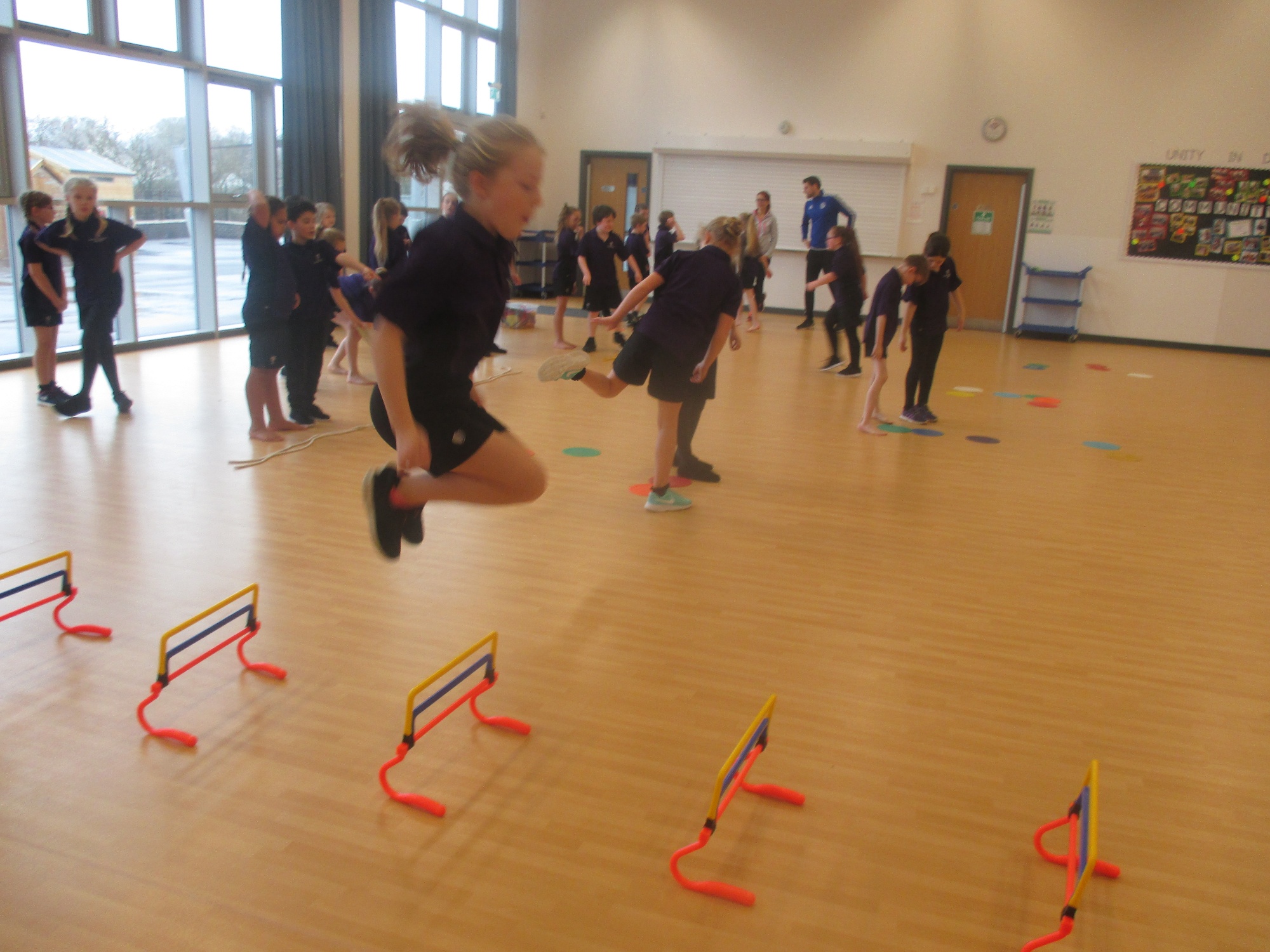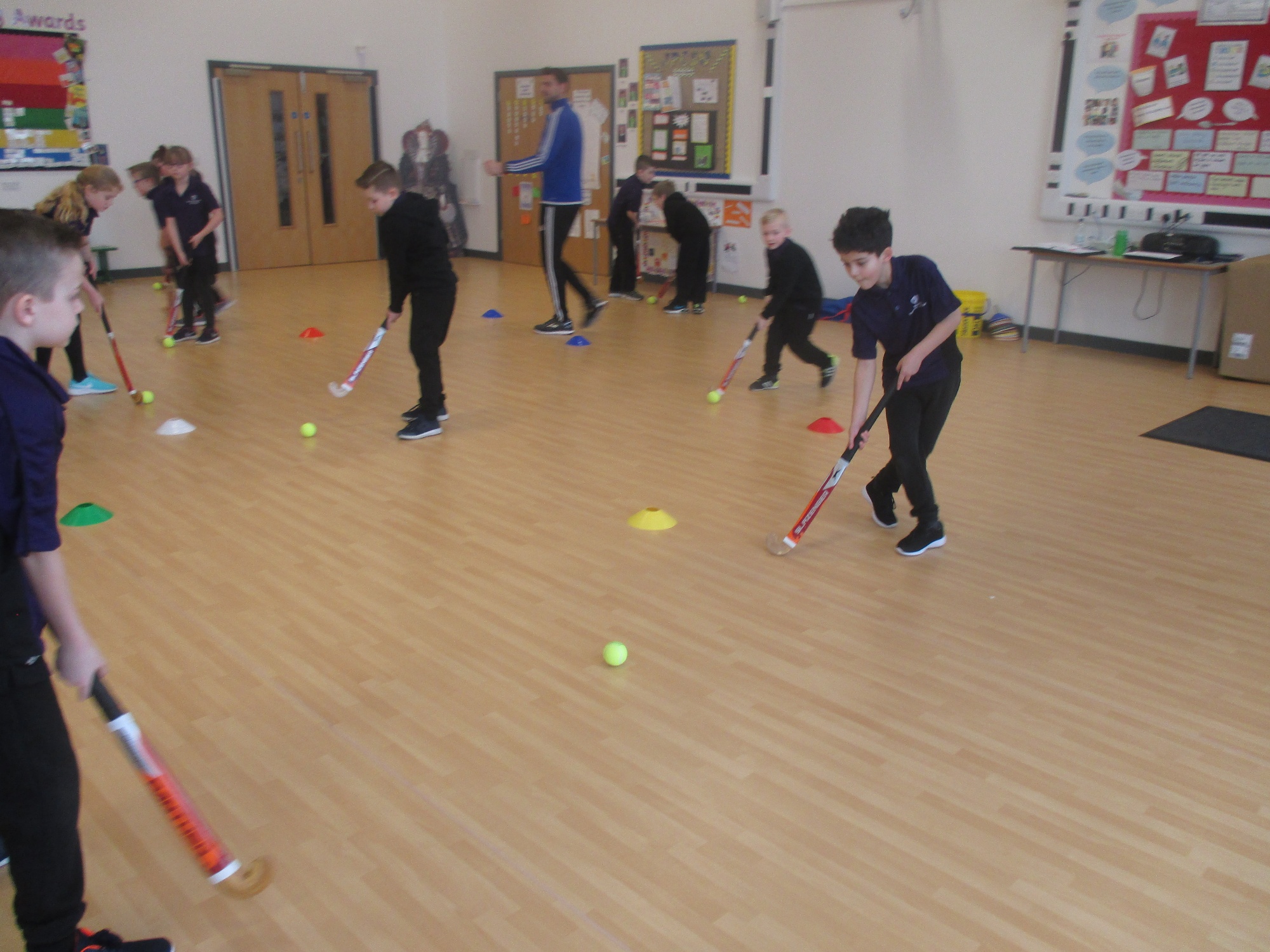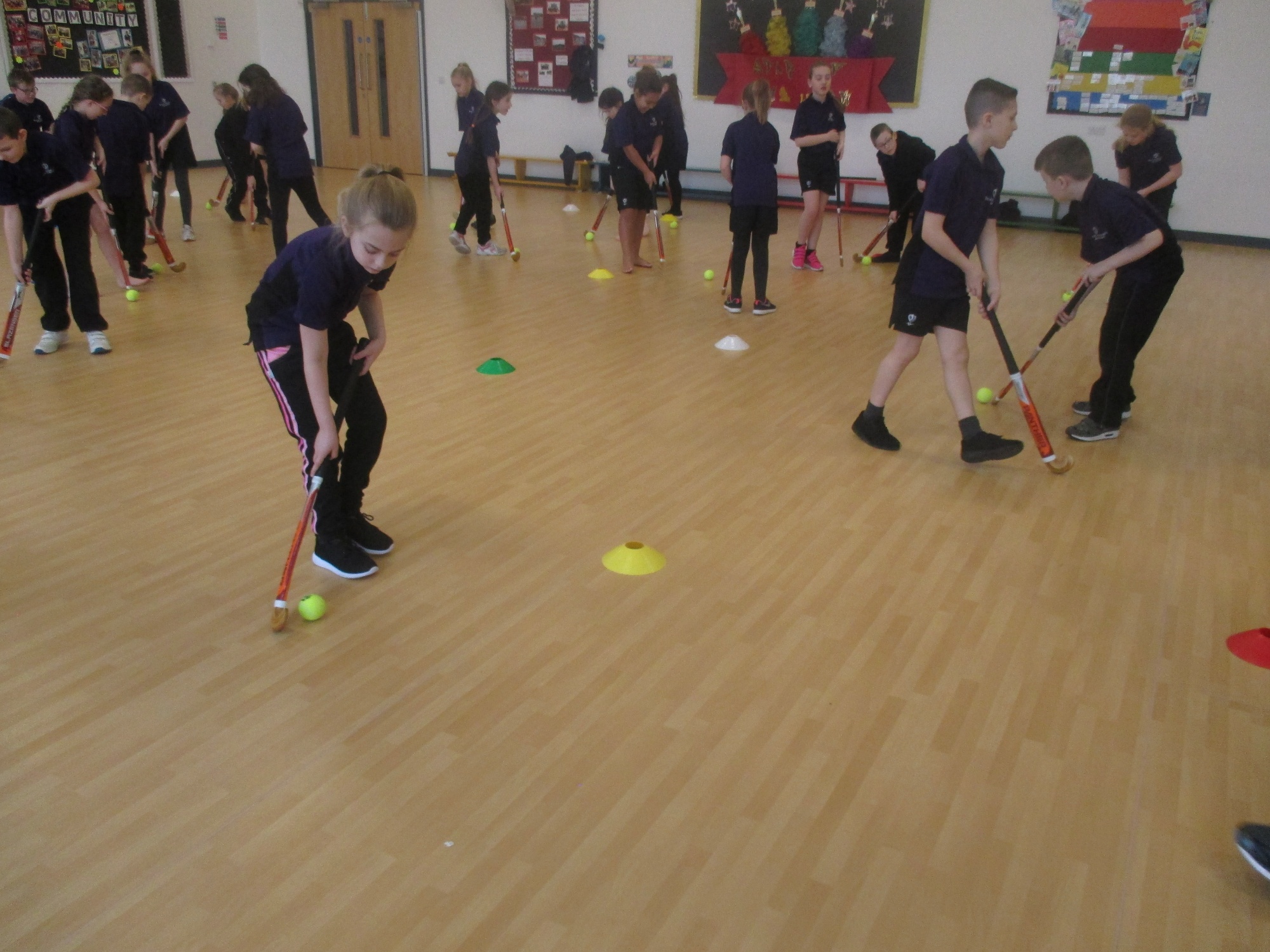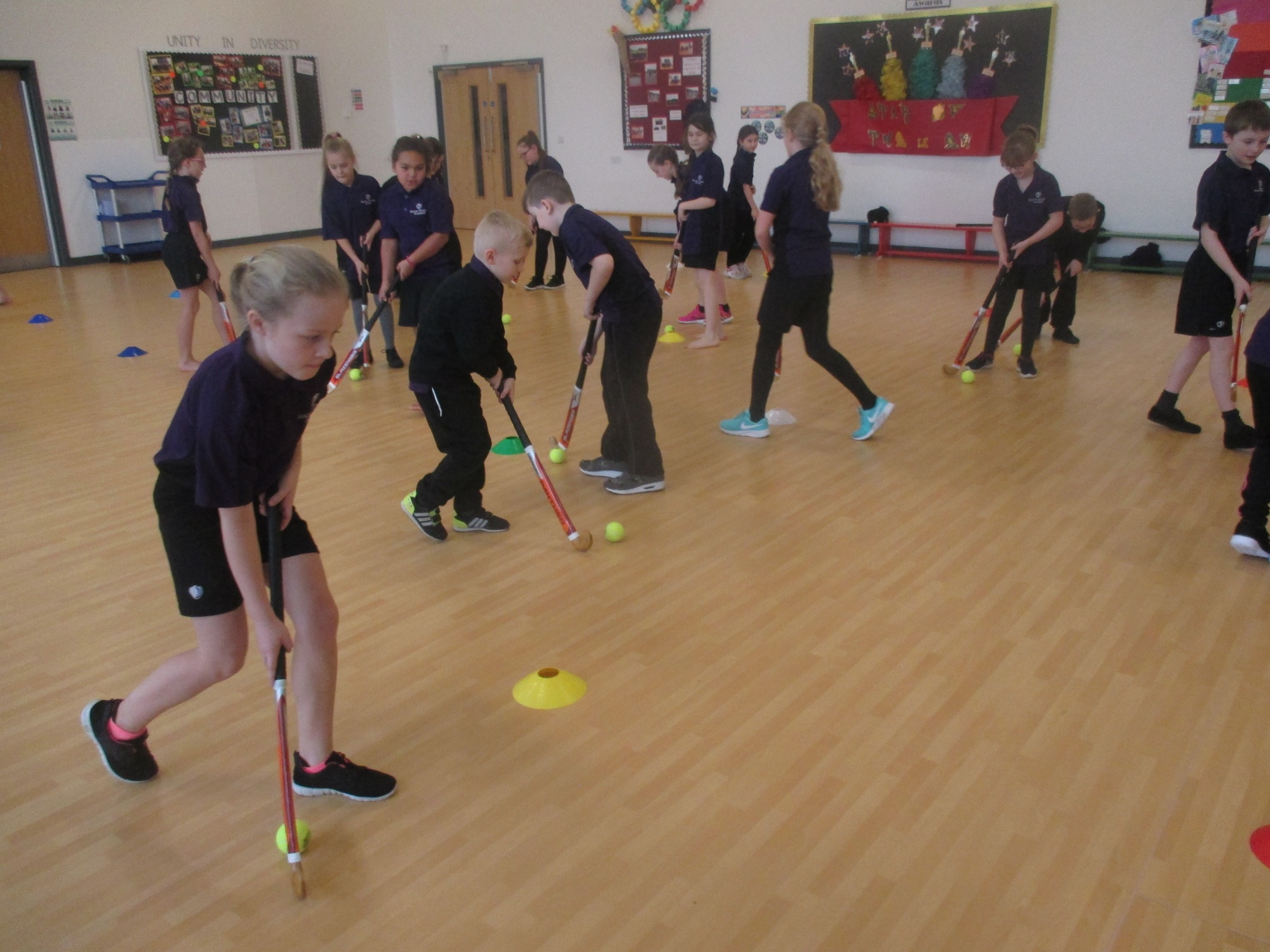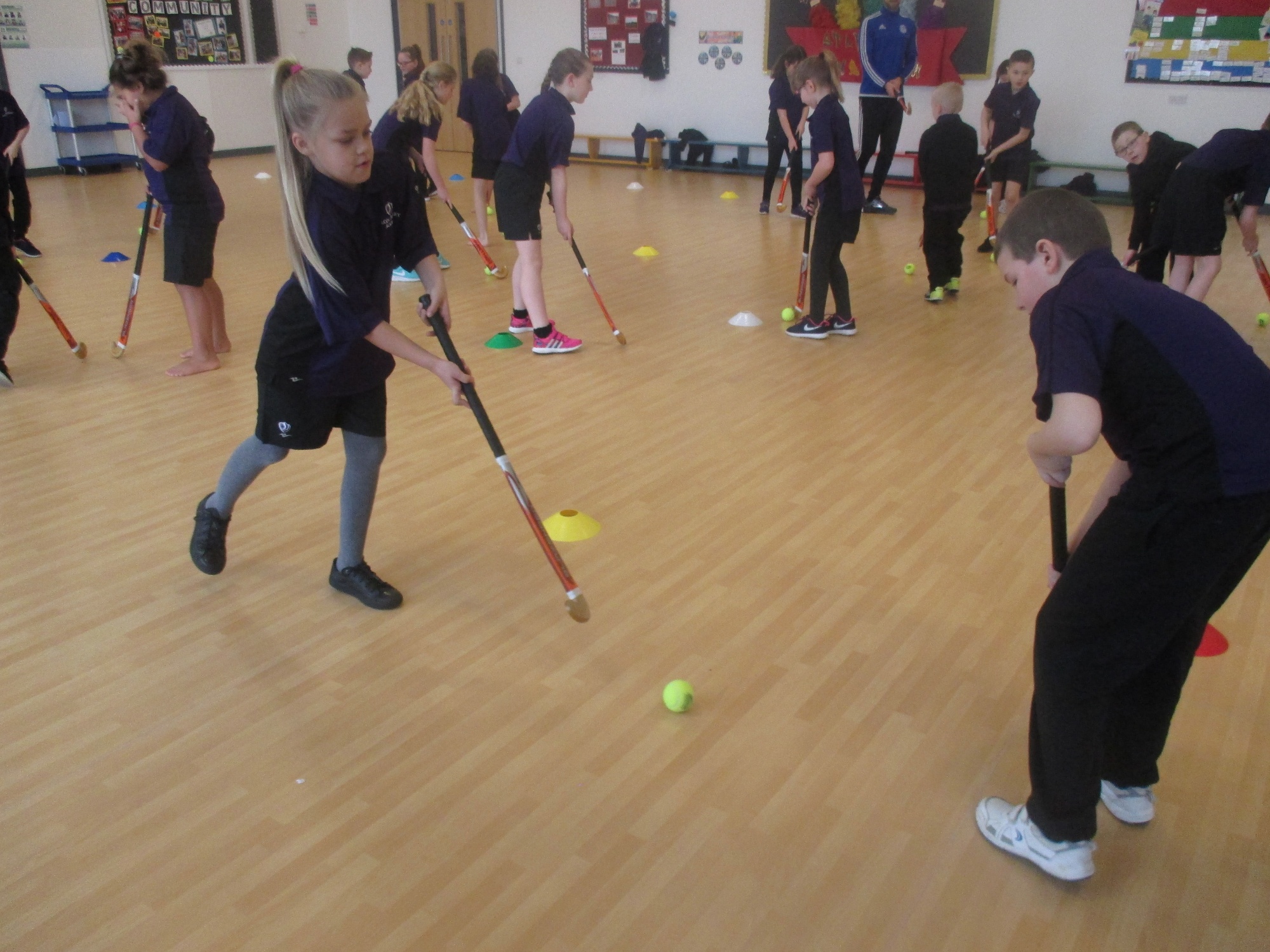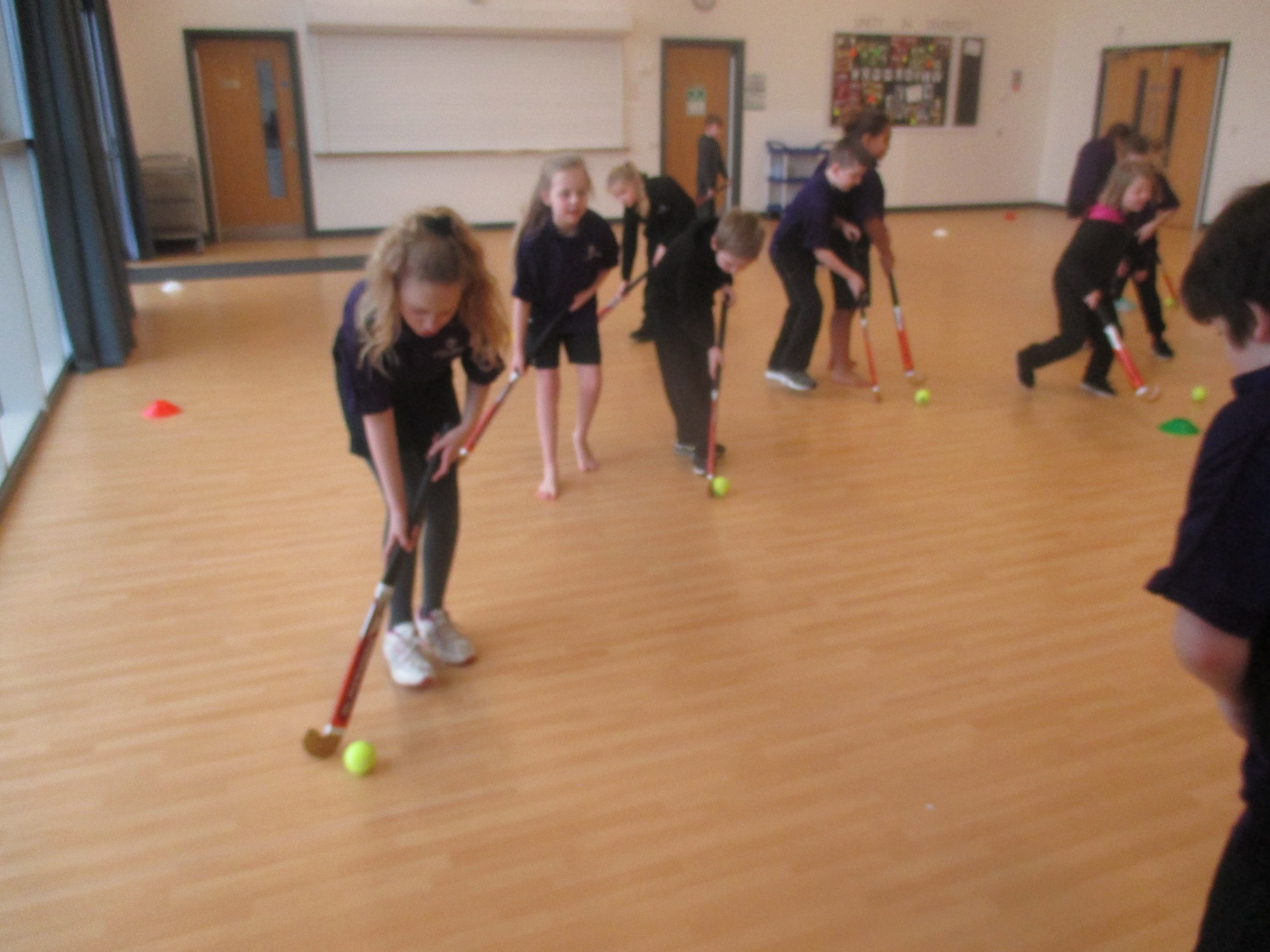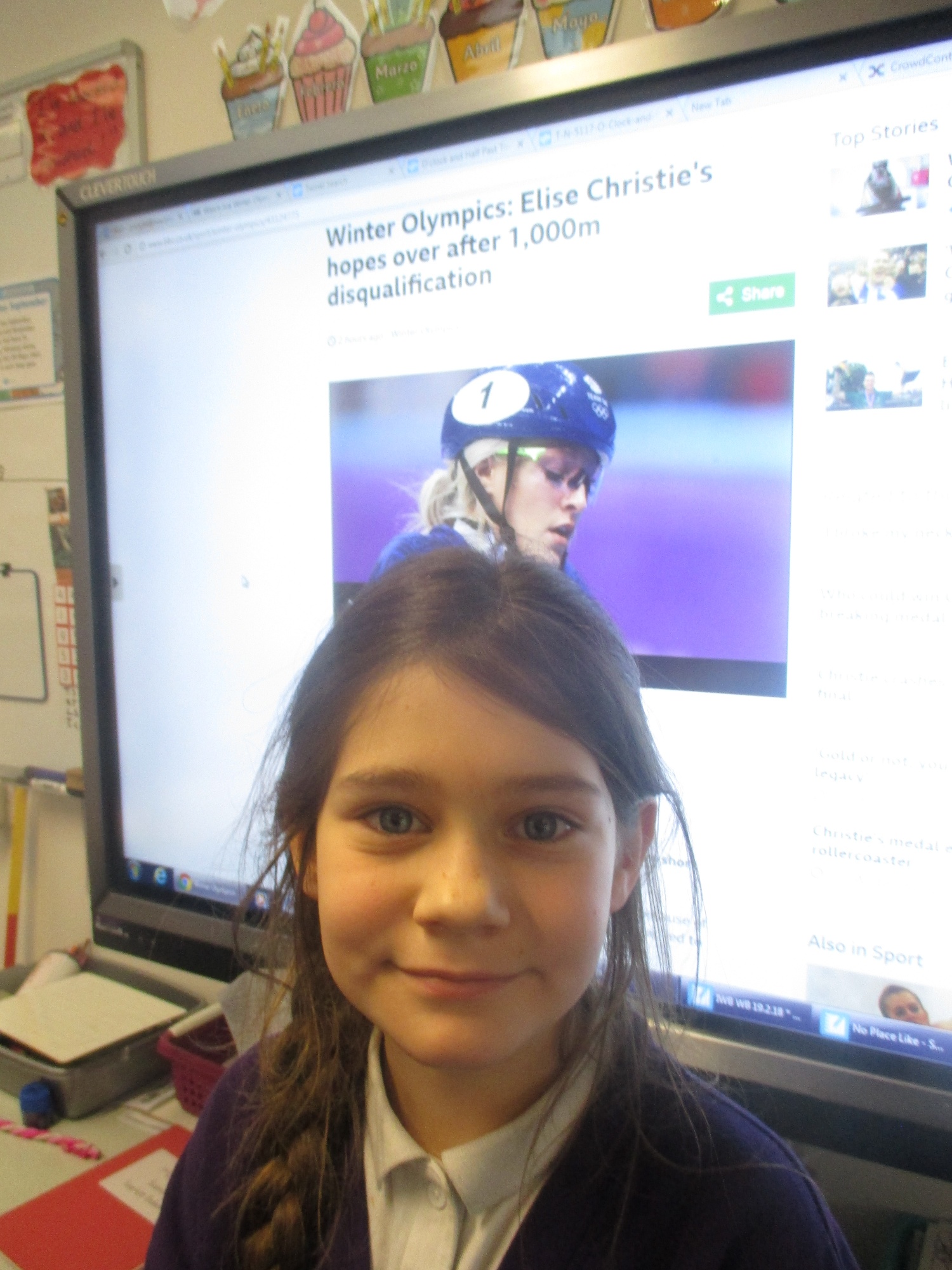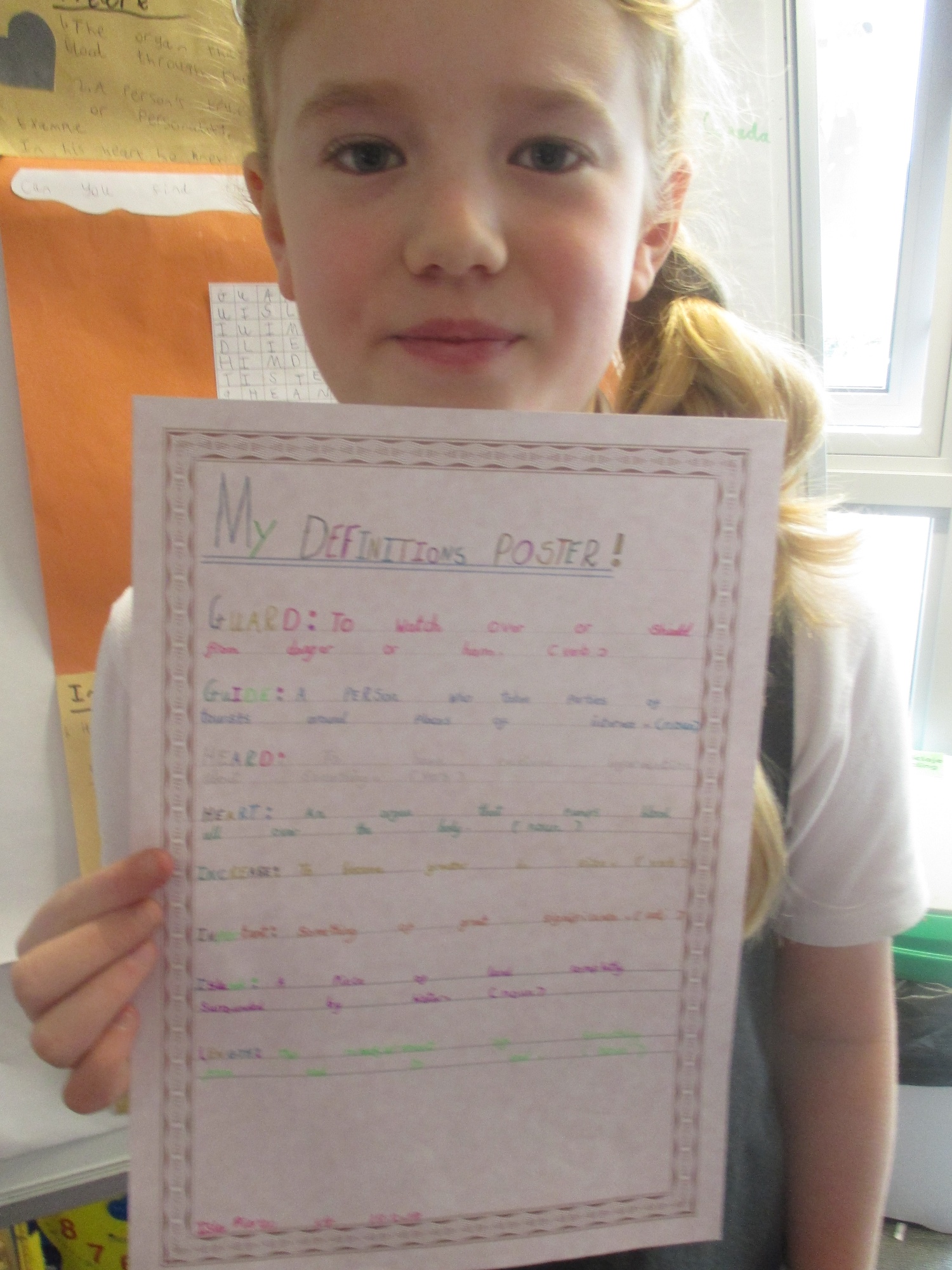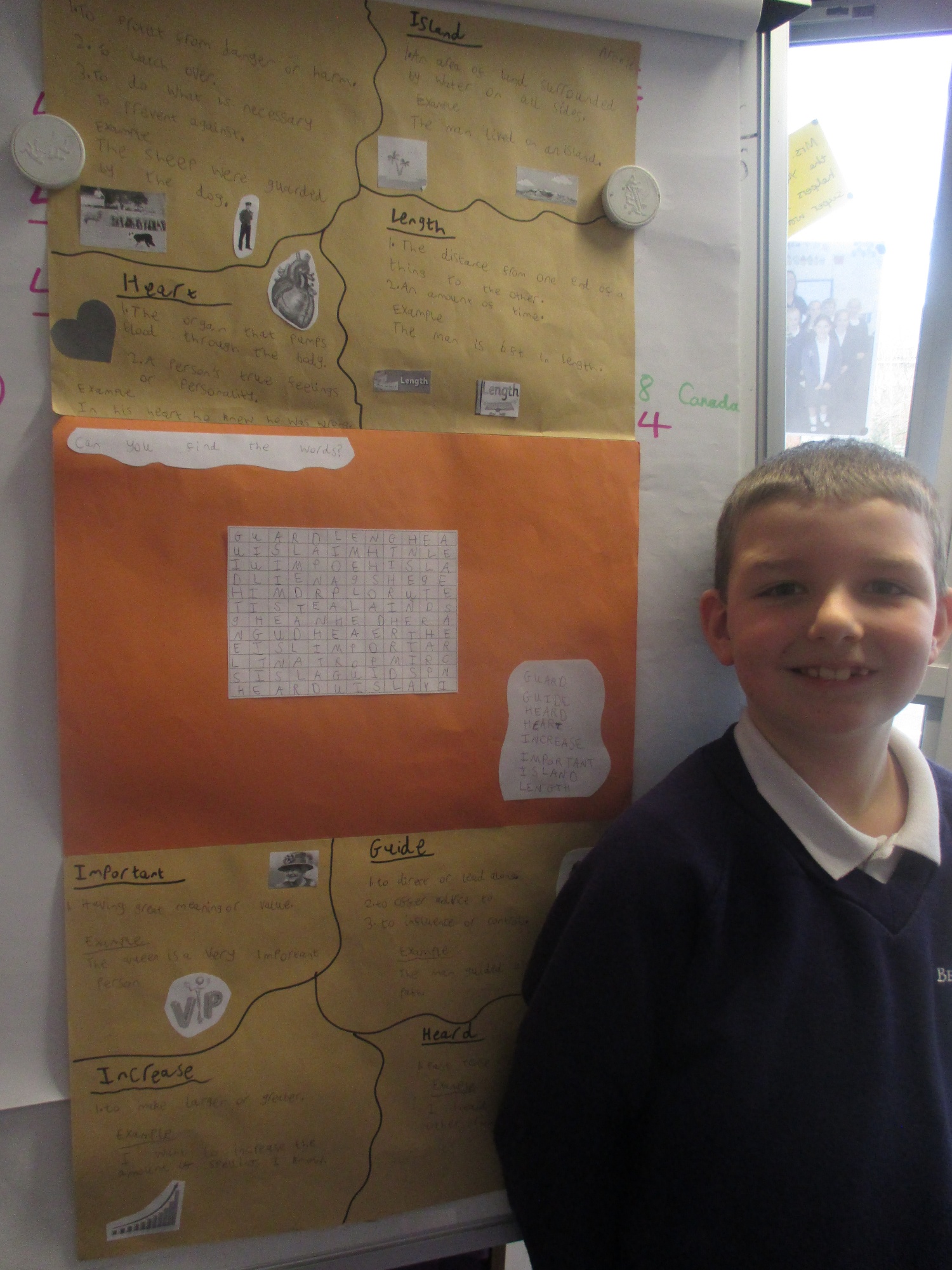 Week Beginning 5.2.18

Please see below for some spelling homework for over the holiday.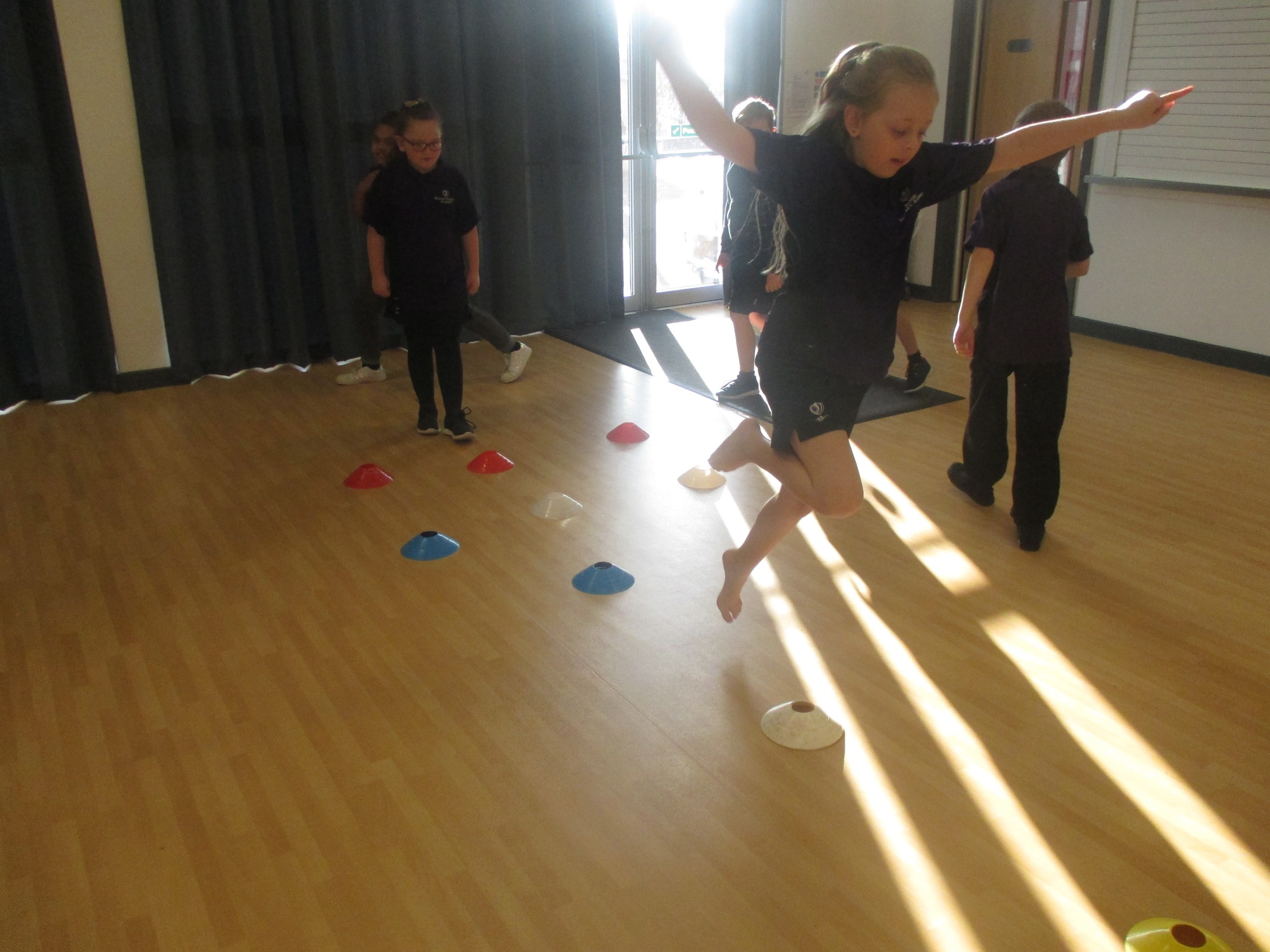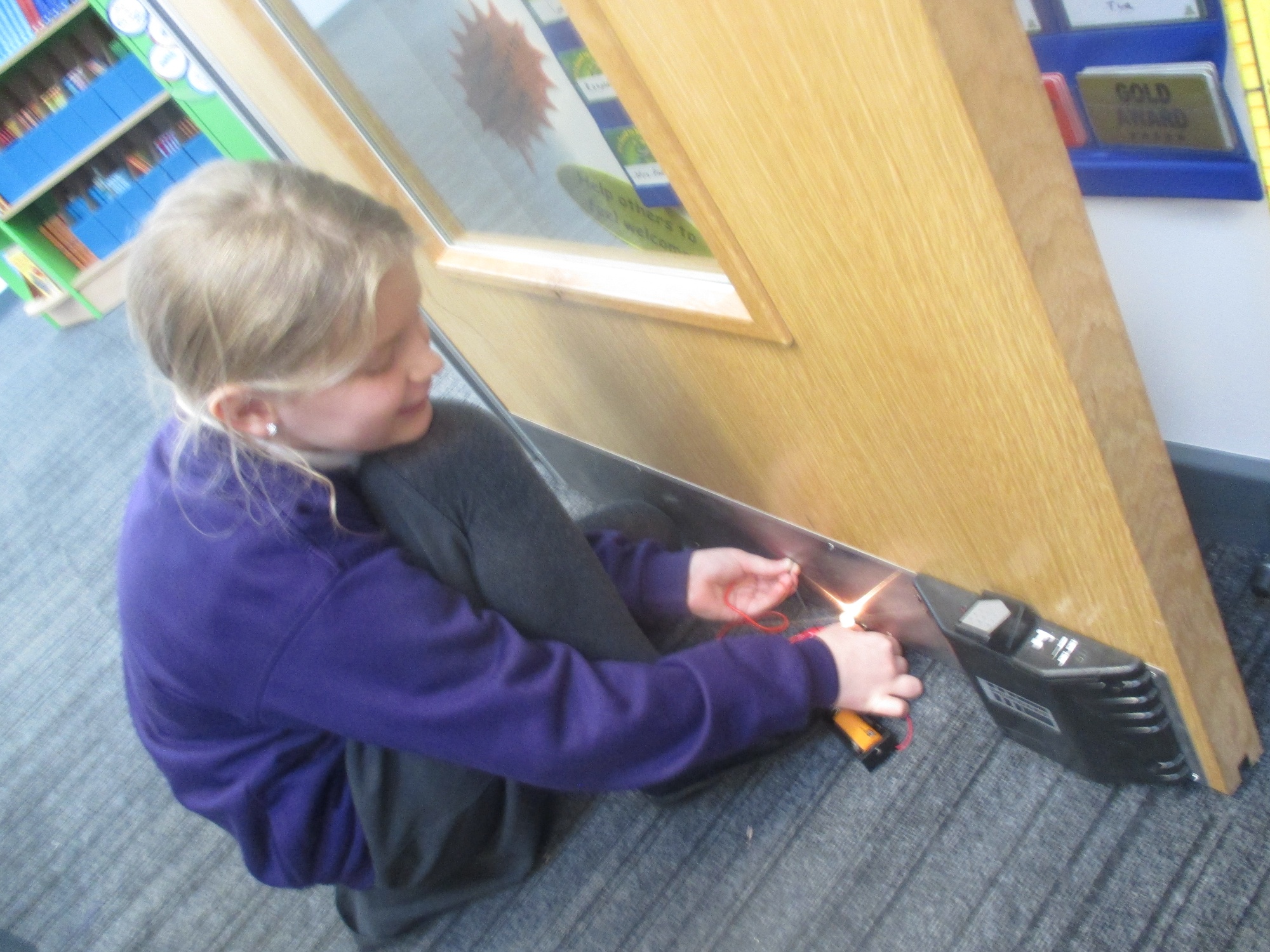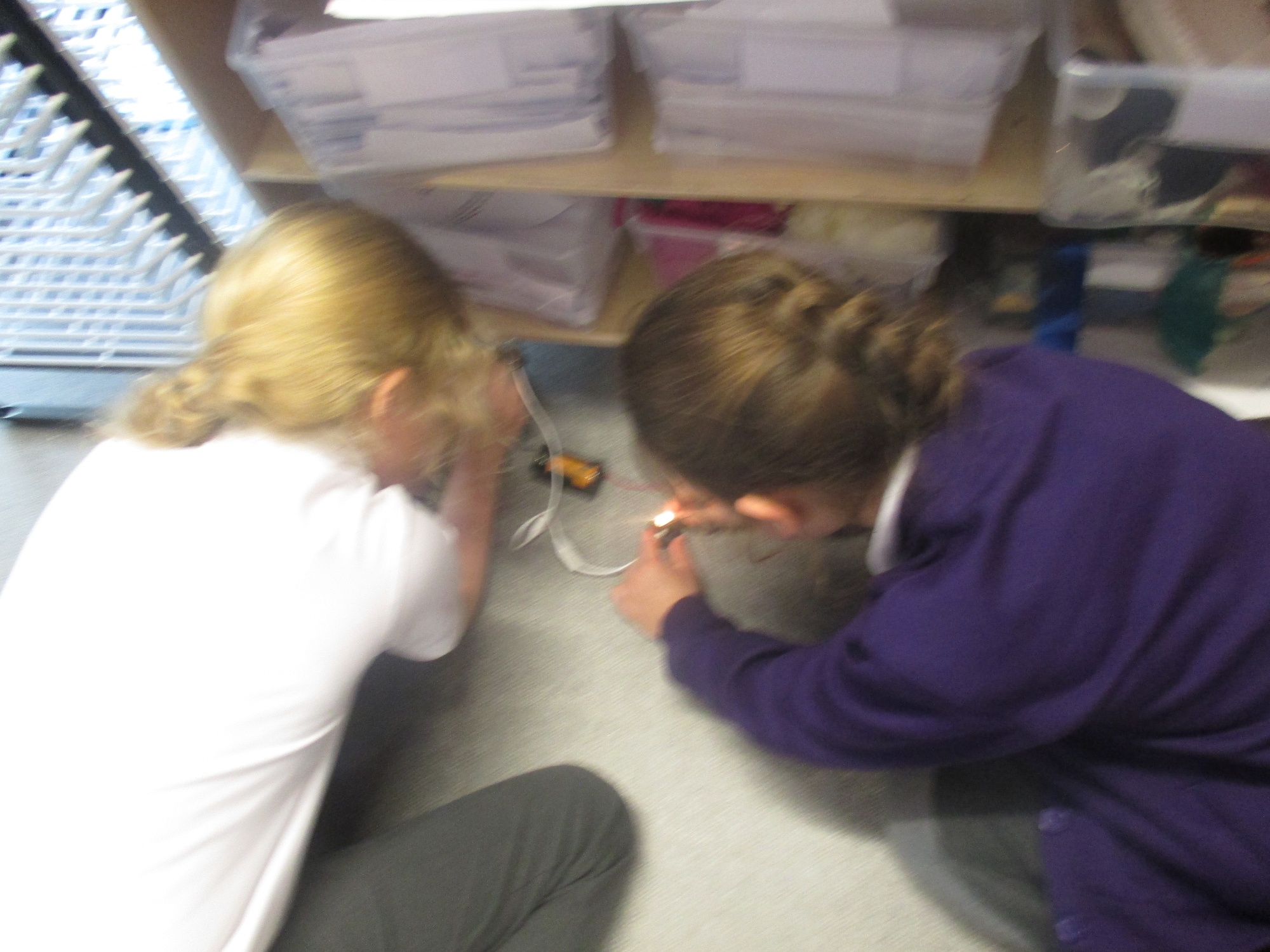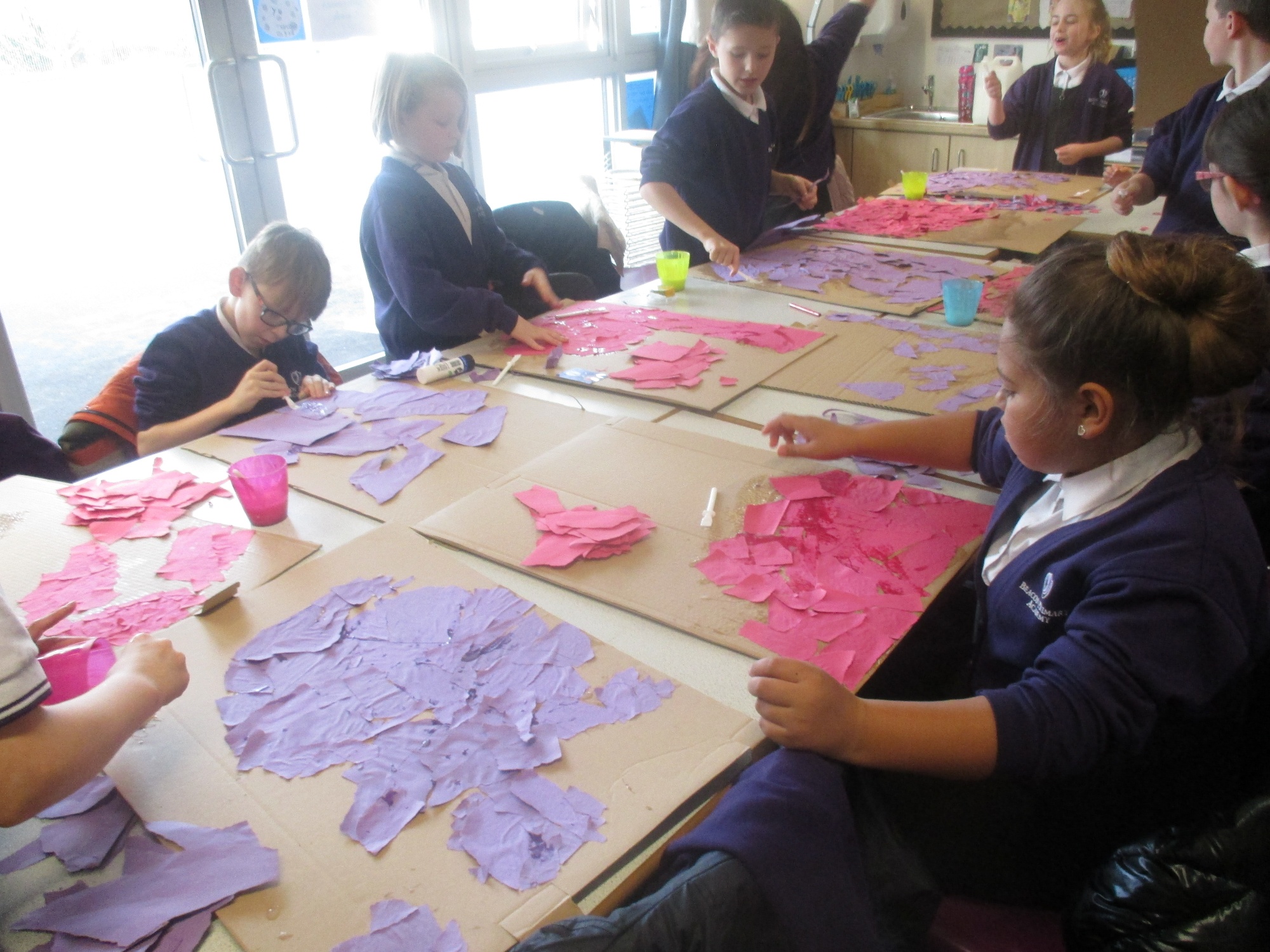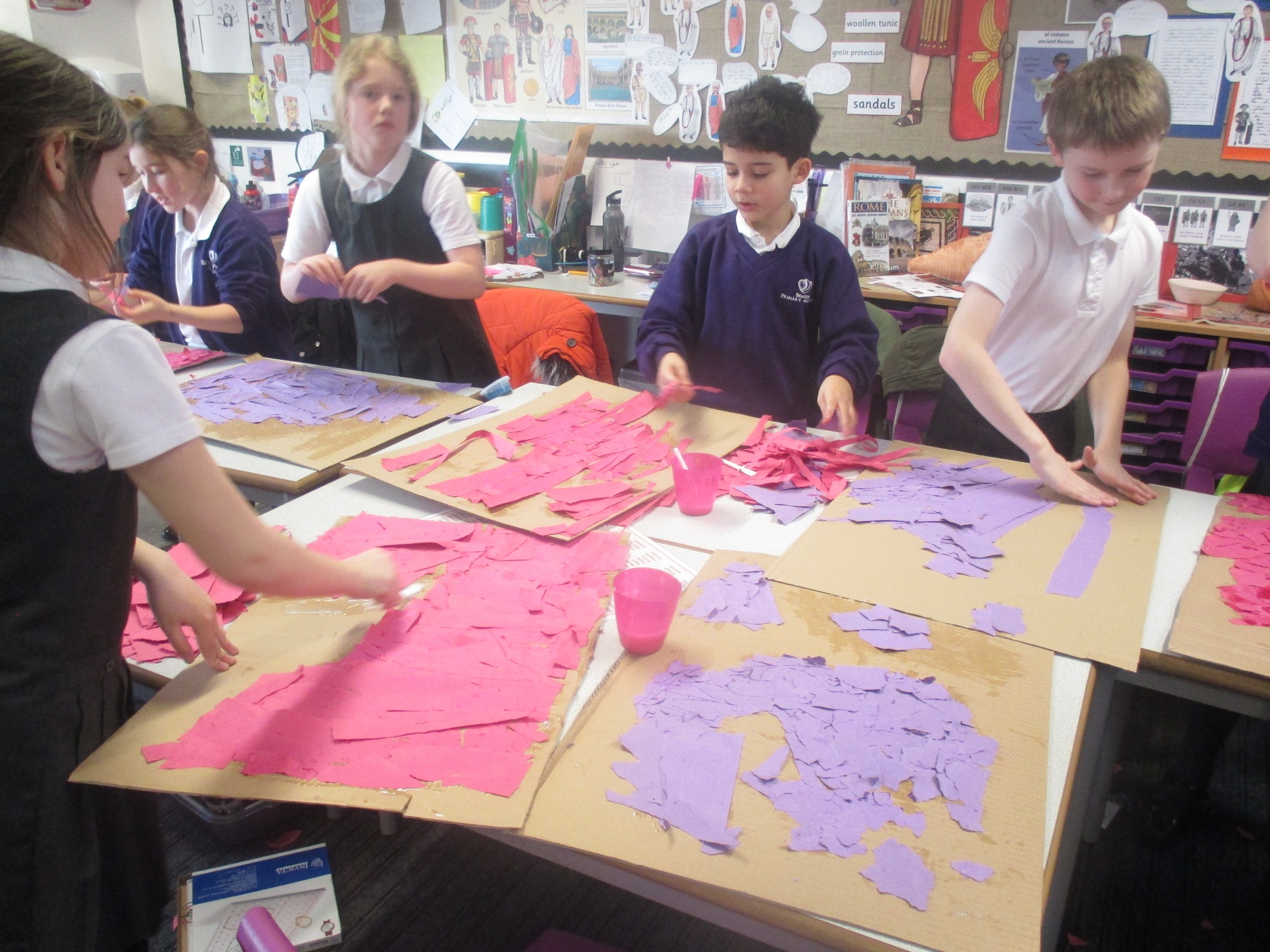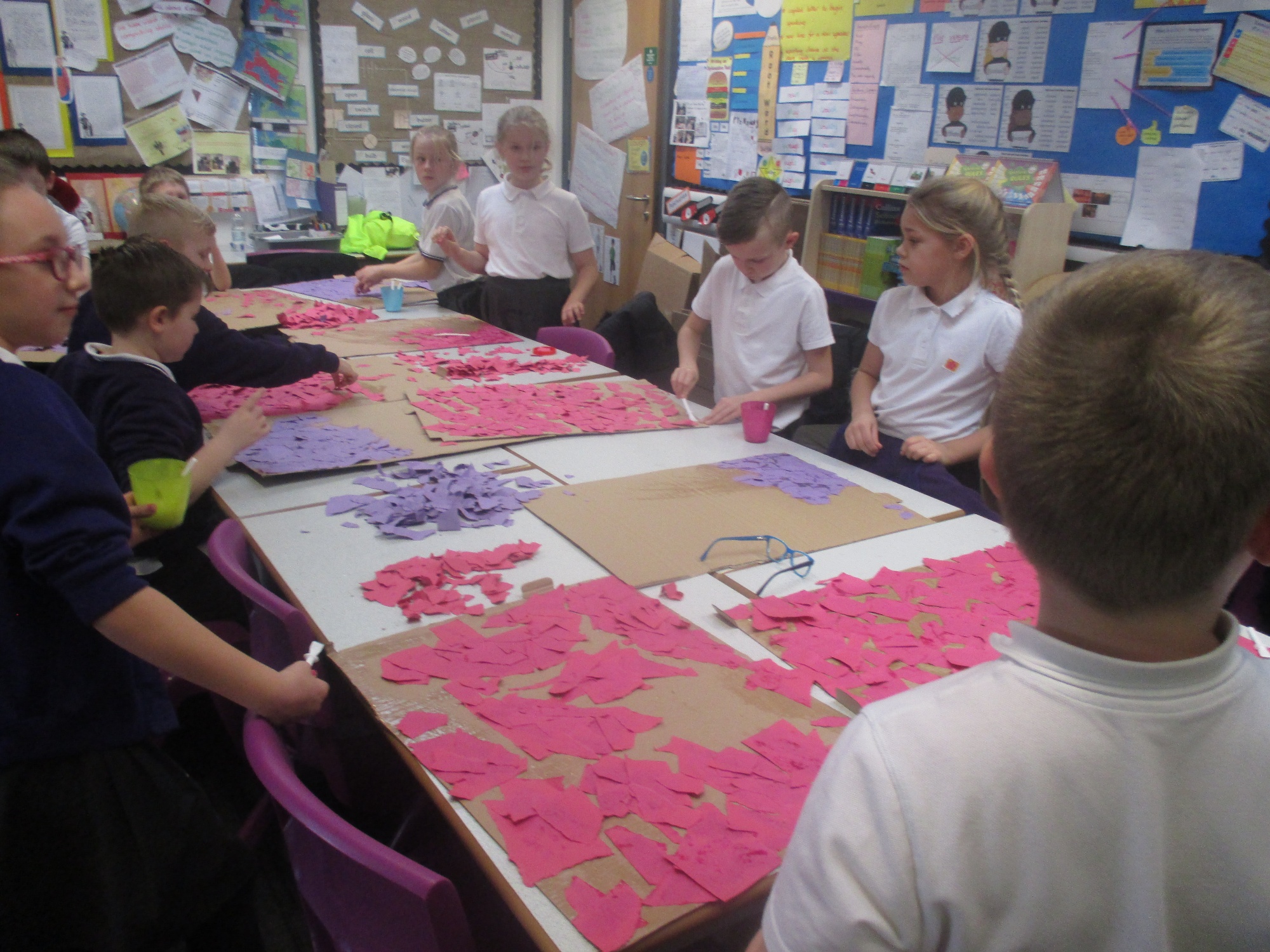 Week Beginning 29.1.18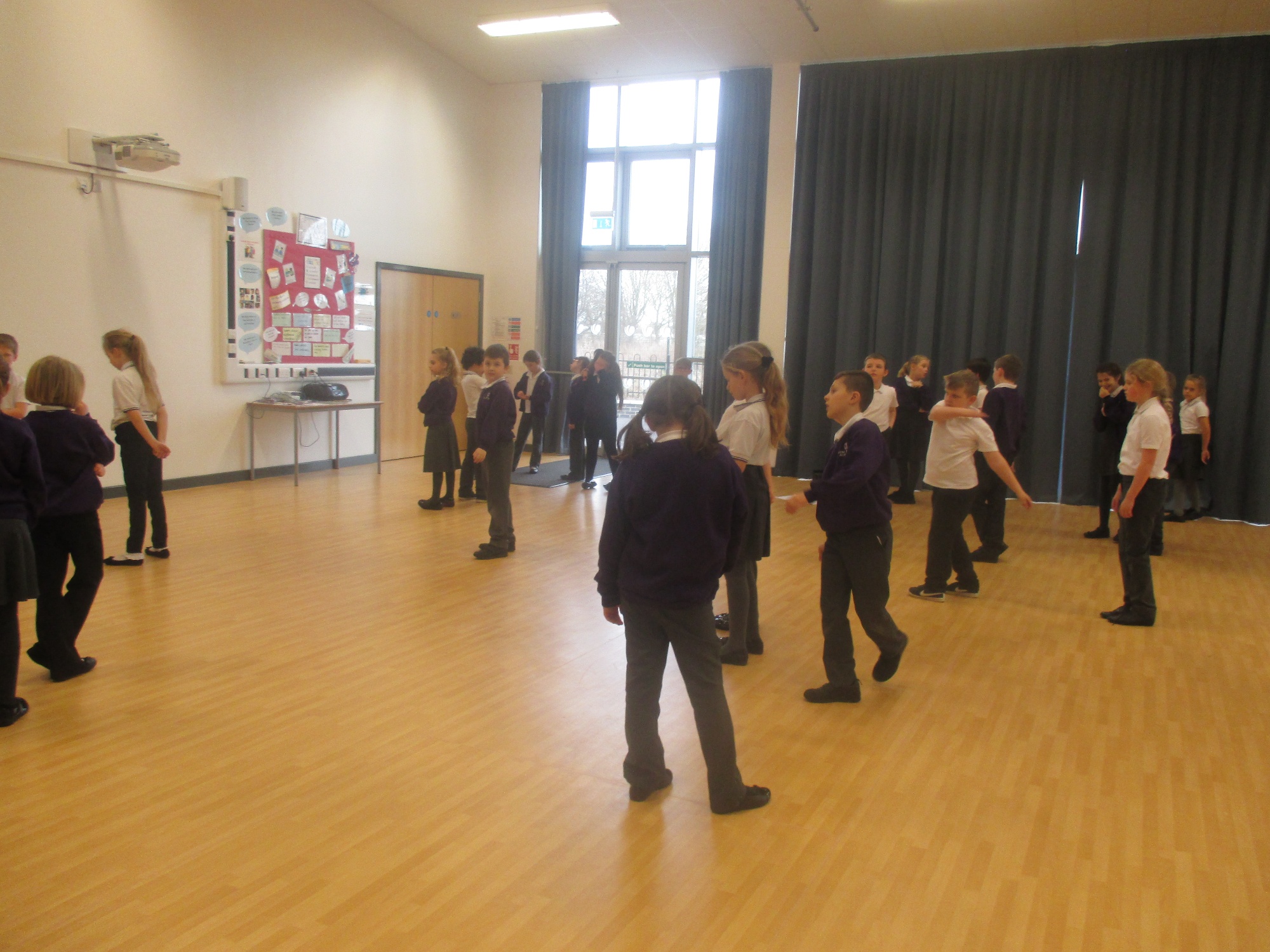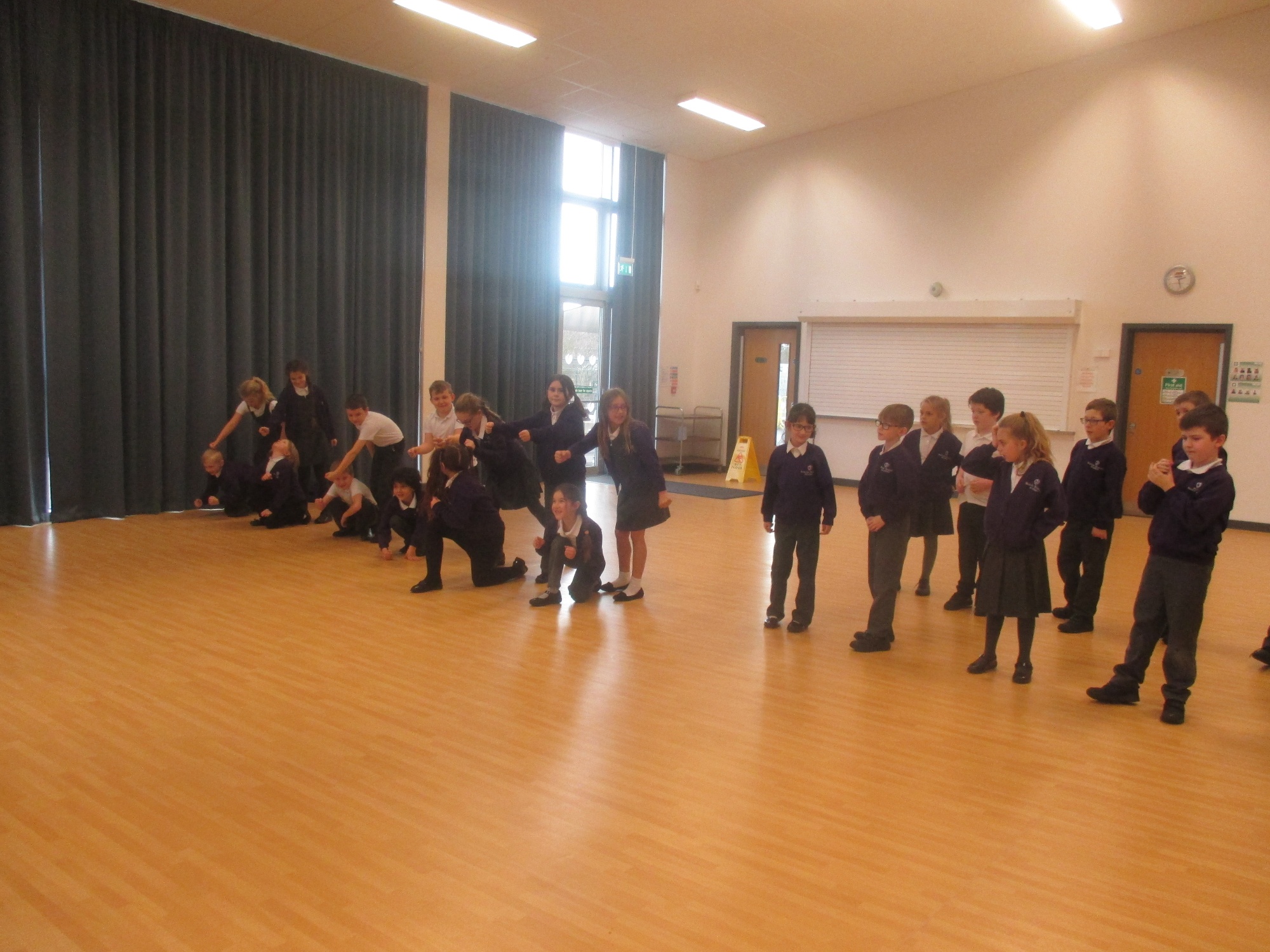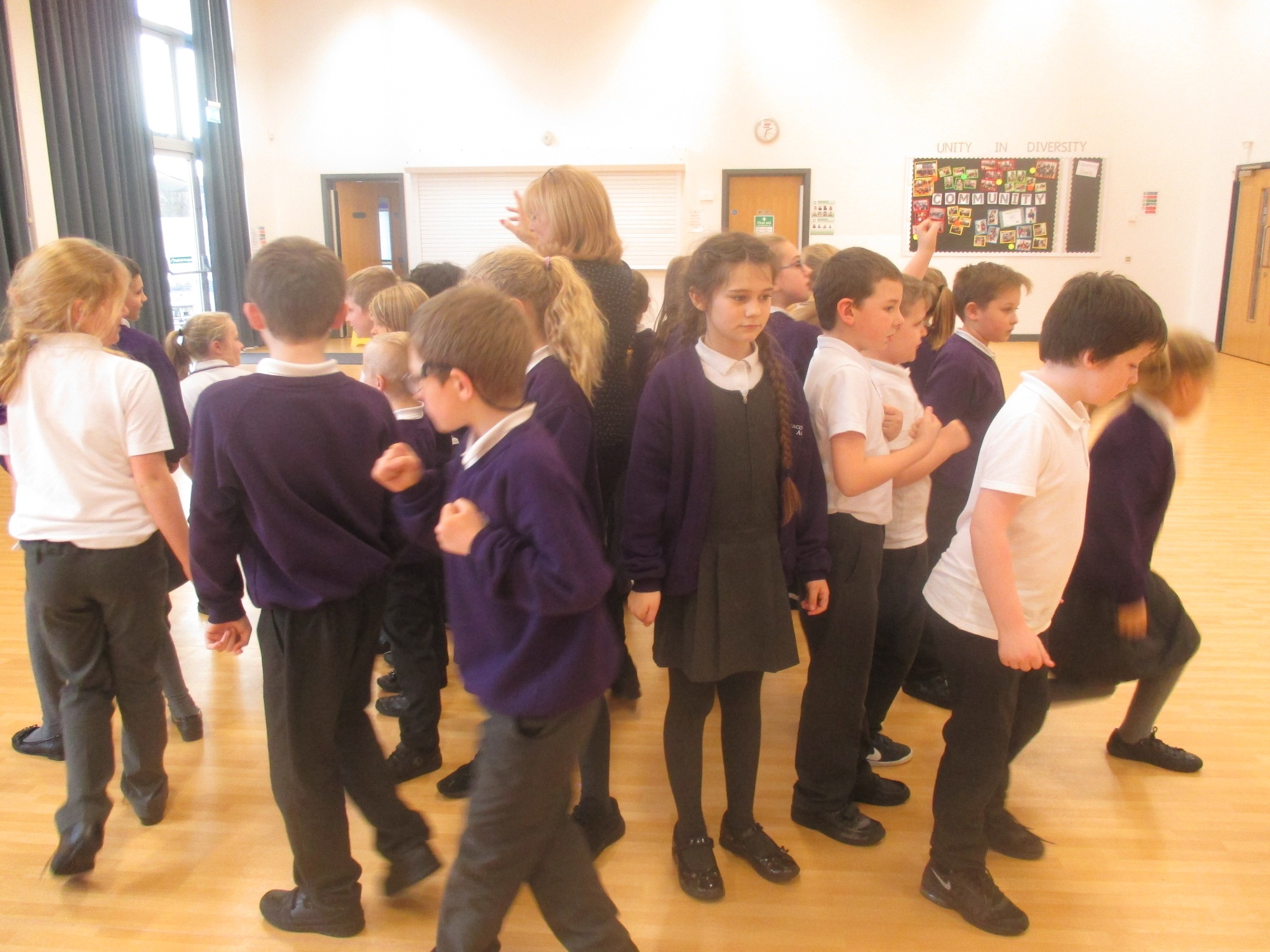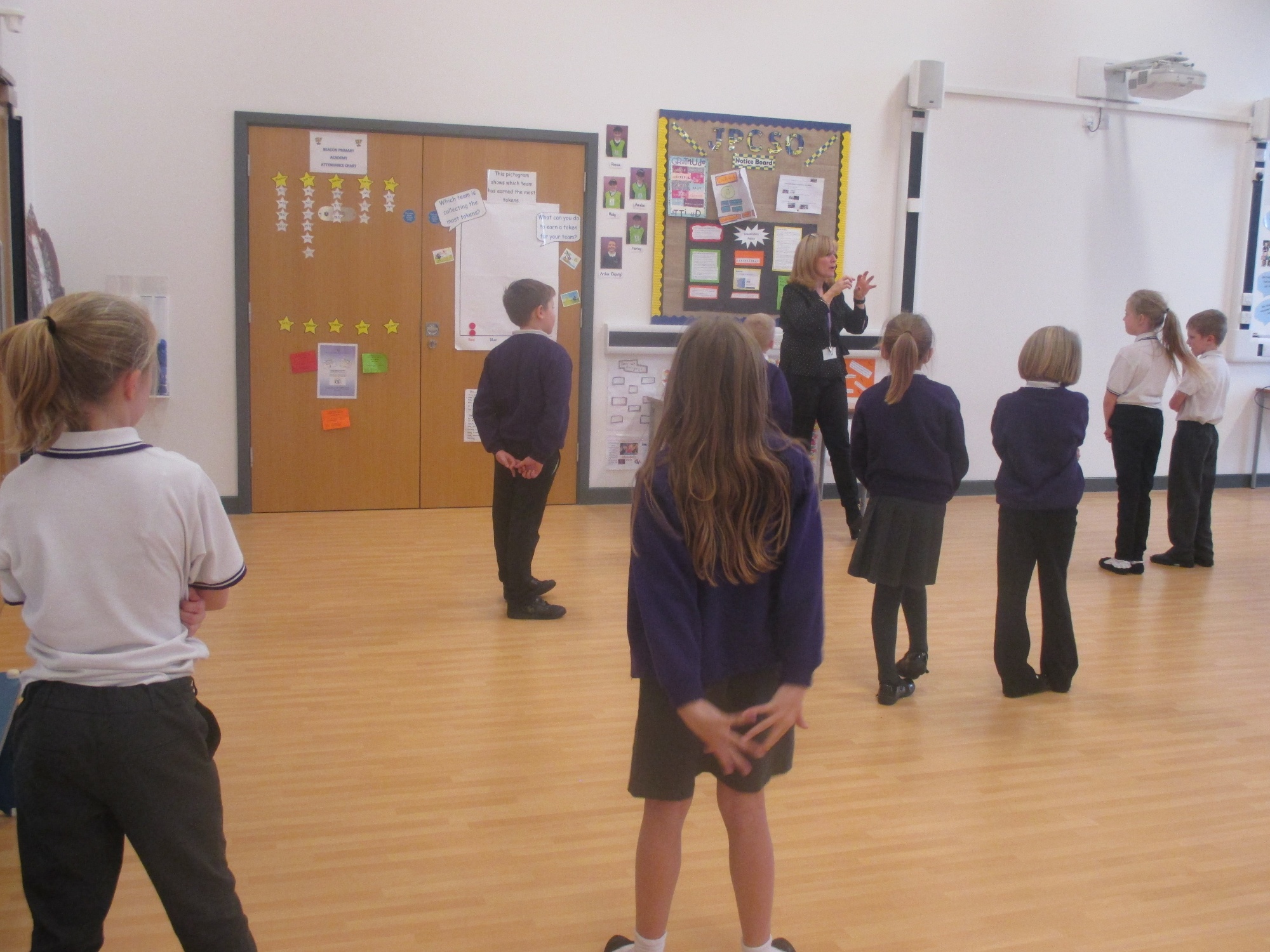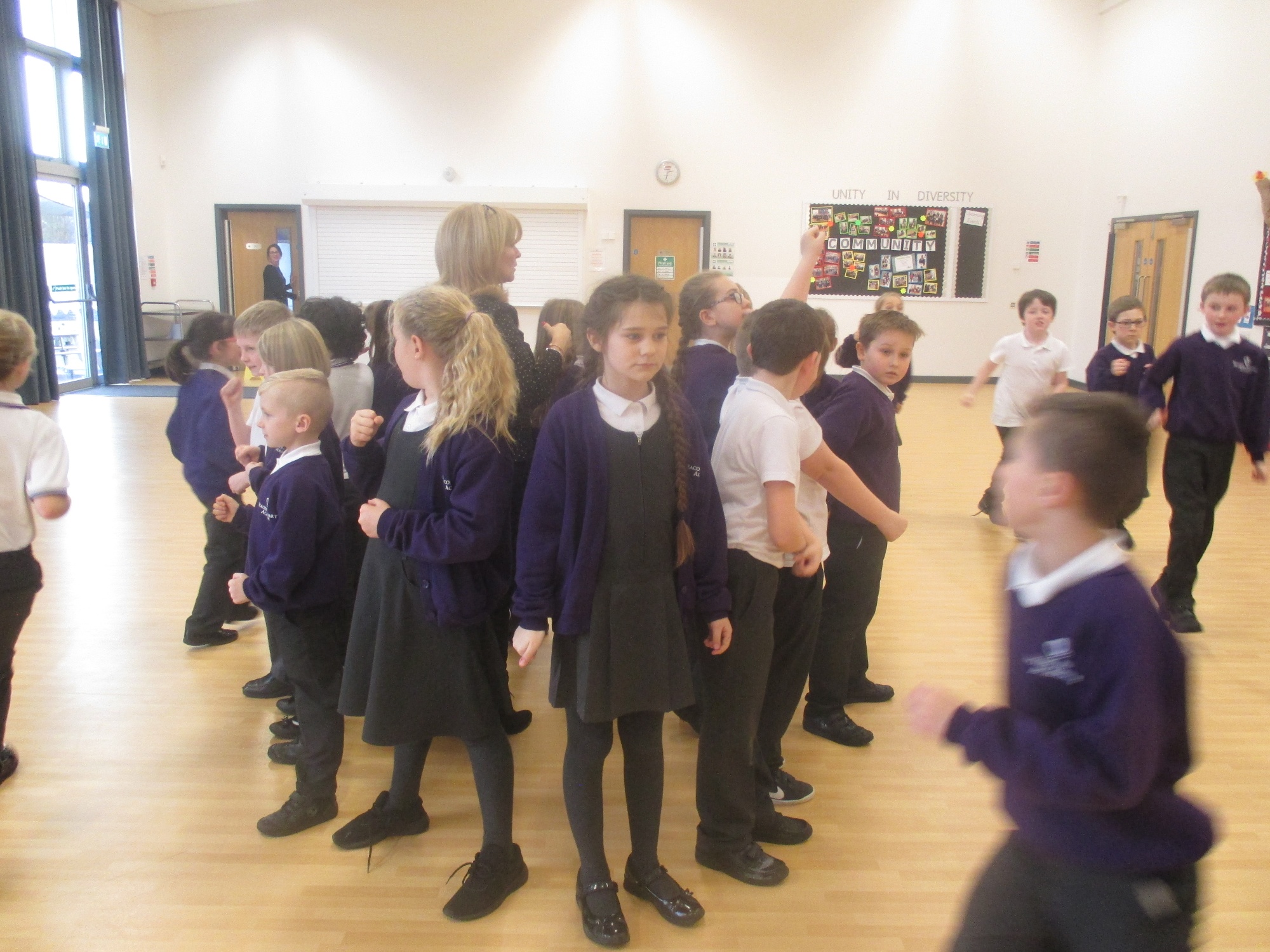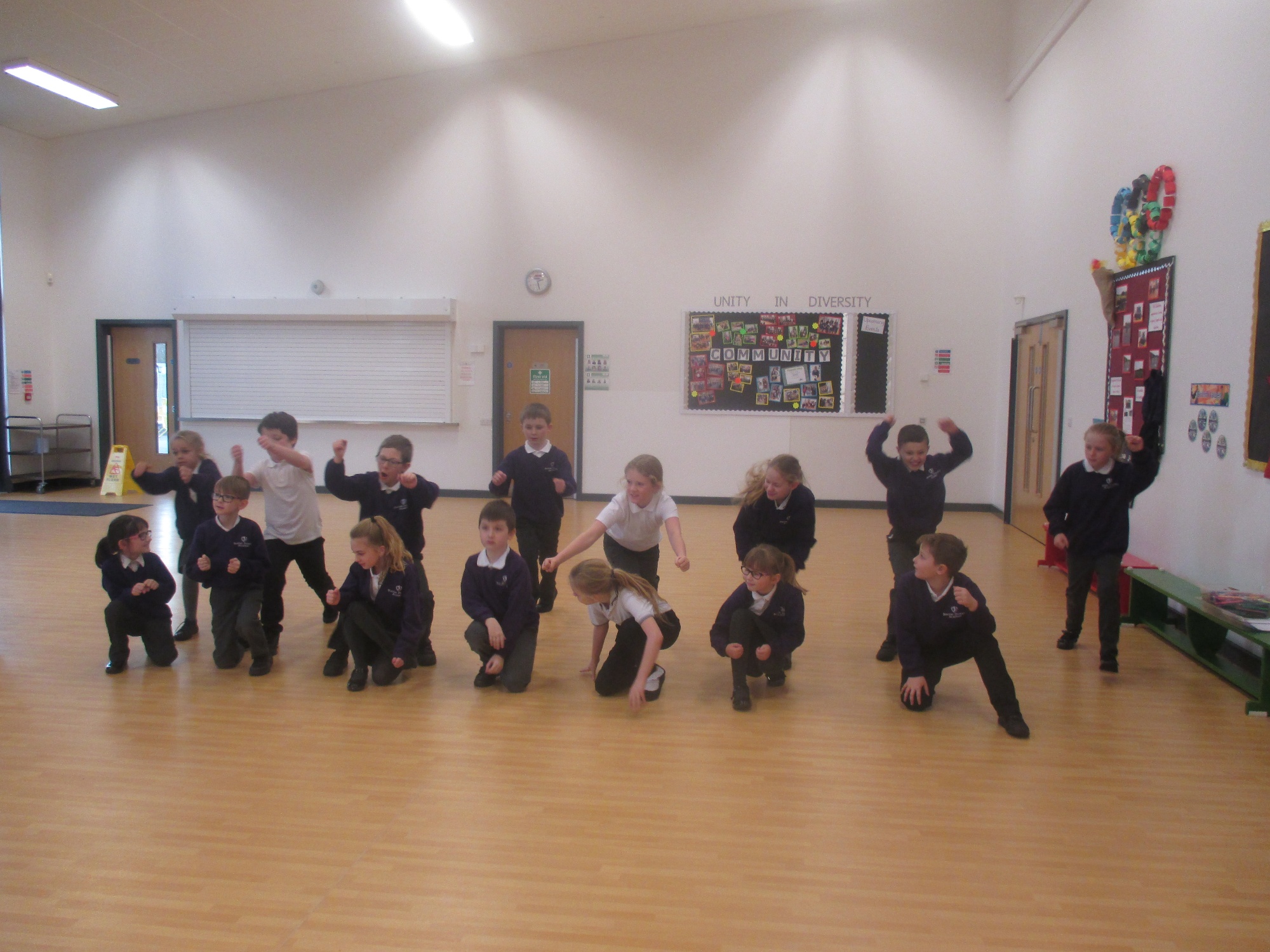 The Lemurs have been acting out a Roman battle this week in drama sessions with Mrs. Hall. Their shield designs are coming along nicely, which they will eventually use to perform with. In English, they have also been using role play to practise using causal connectives (joining words and phrases to show why something happened). This will help them to write detailed explanation texts next week.
In Spanish, they have been learning basic phrases for conversation and practised these in pairs, where they were able to ask and answer questions about their name and how they felt. Mrs. Parkins was very impressed with their learning. Try practising these at home too!
In Guided Reading, they have been learning the Roman story about Romulus and Remus. Remember to keep reading and researching about more Roman stories at home.
Next week, the Lemurs are looking forward to another Puffin Virtually Live session, so please research this at home on the website puffinvirtuallylive.co.uk to see which authors and books we will be finding out about.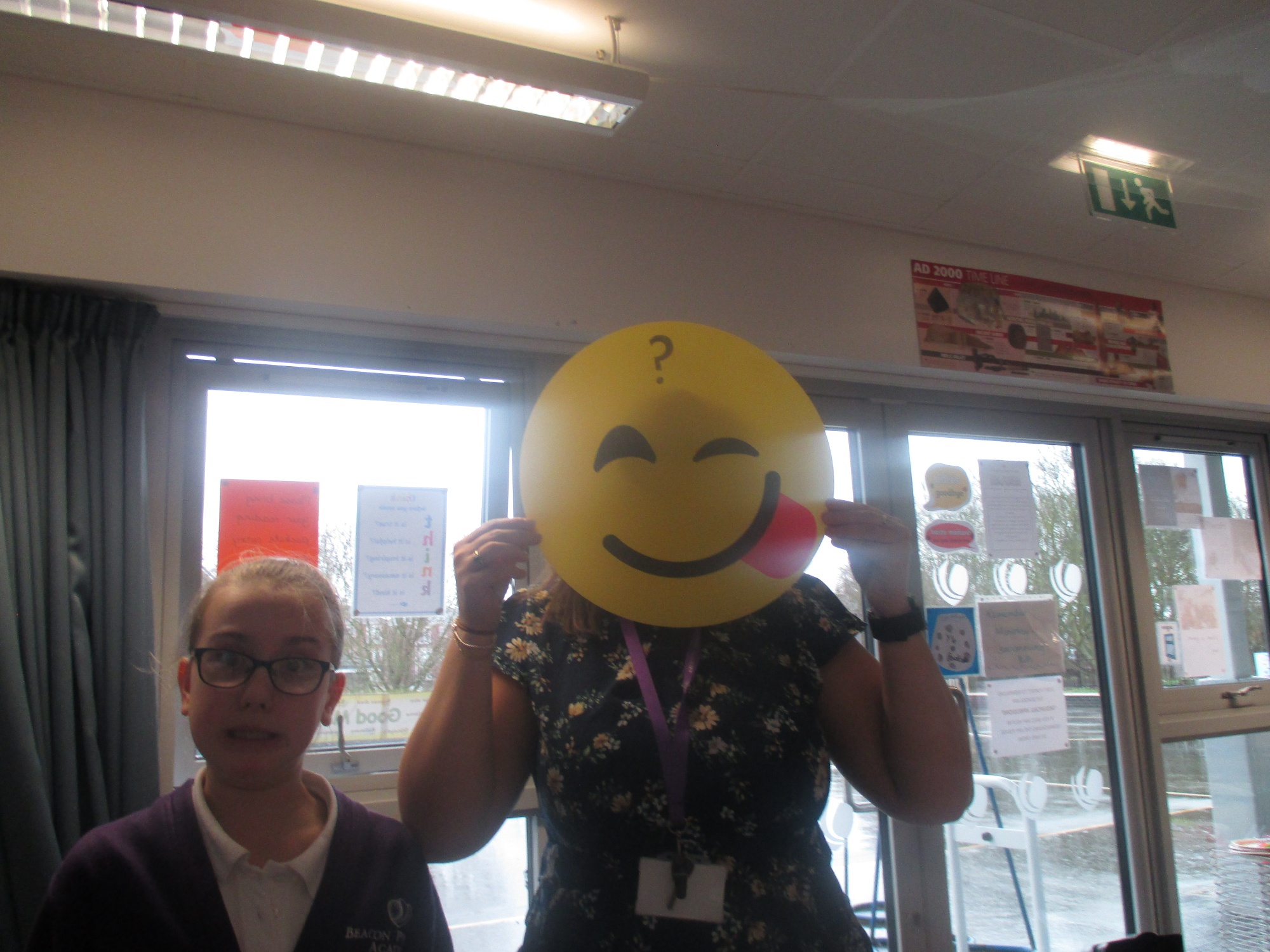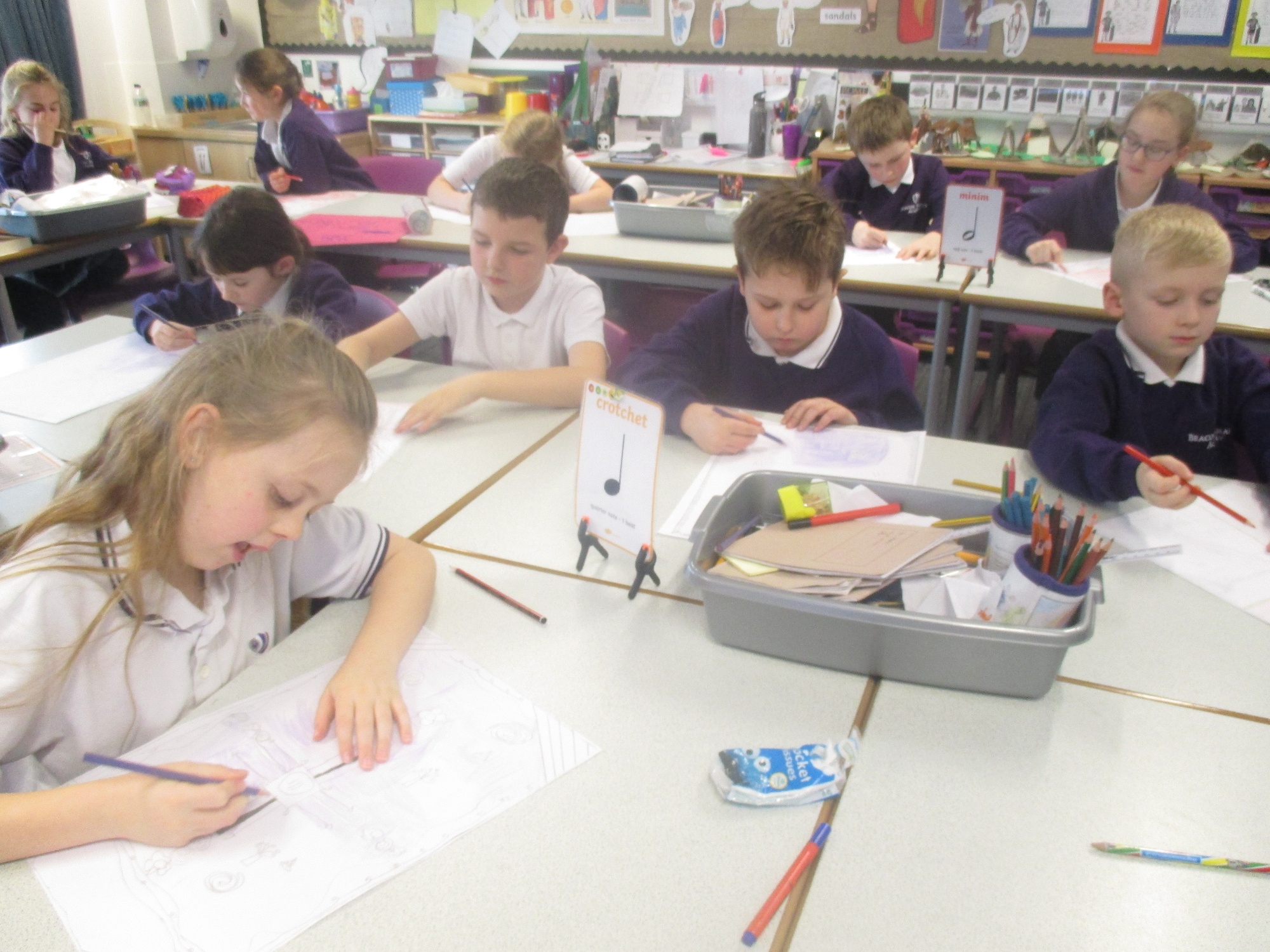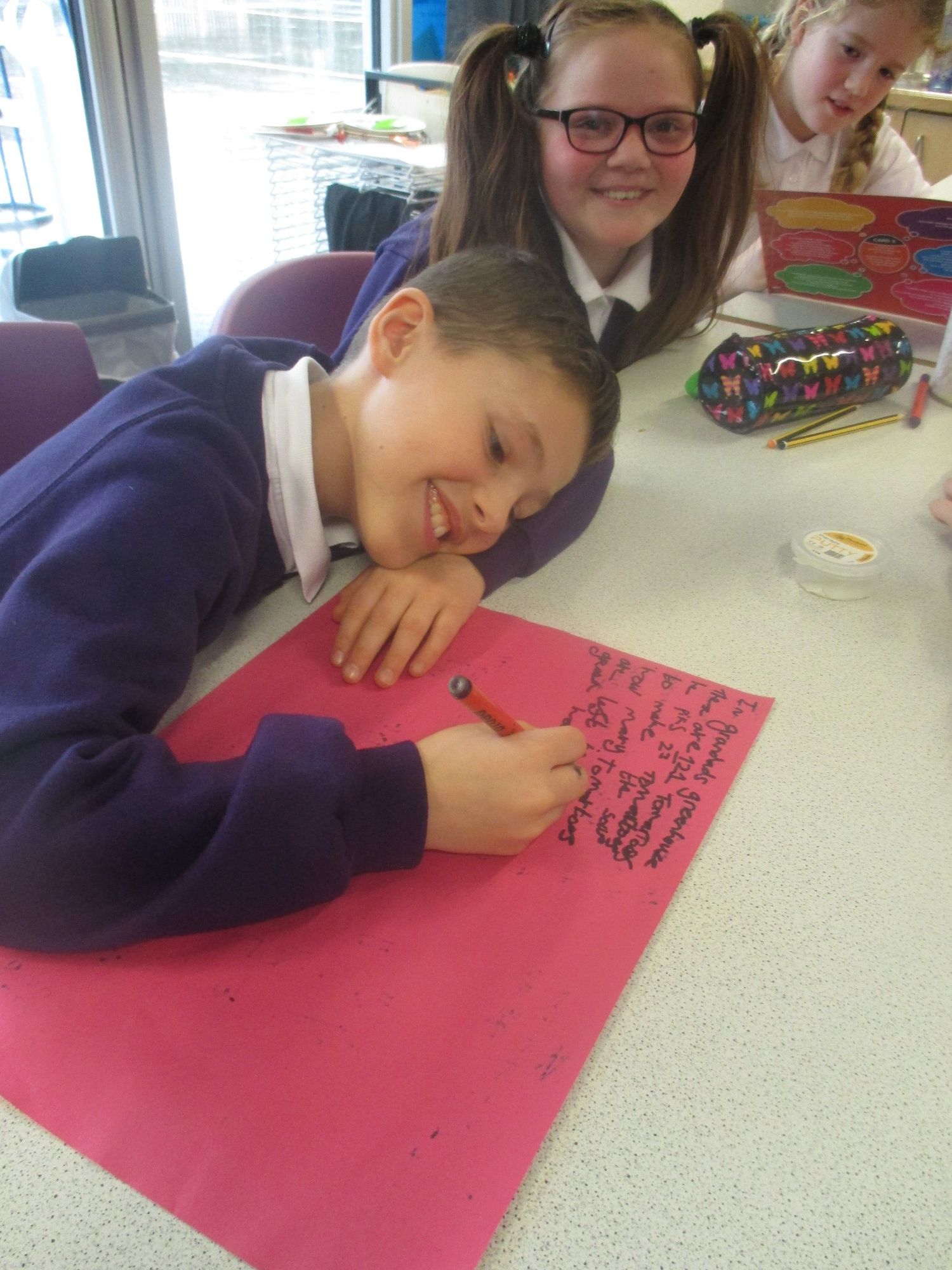 Week Beginning 22.1.18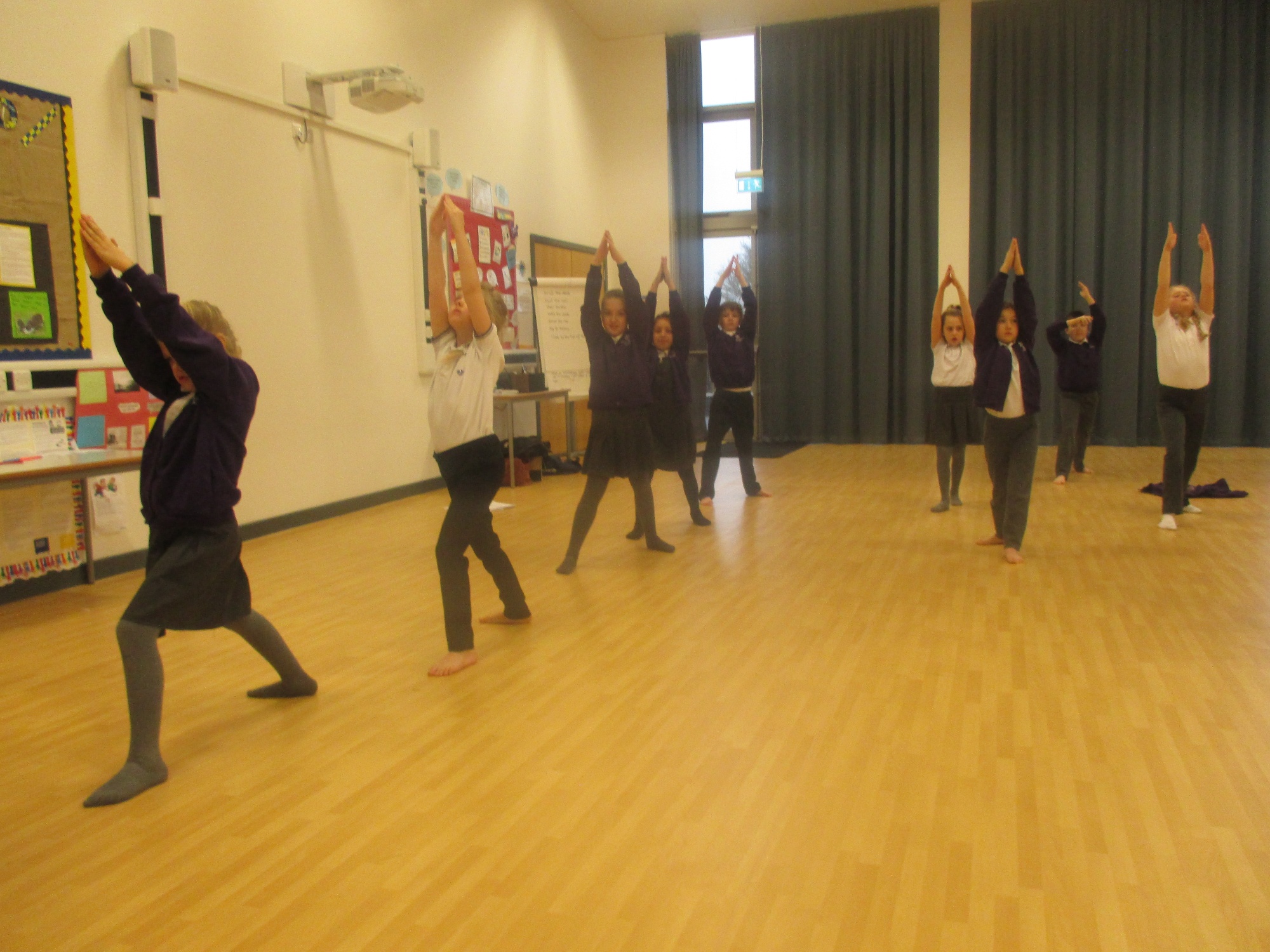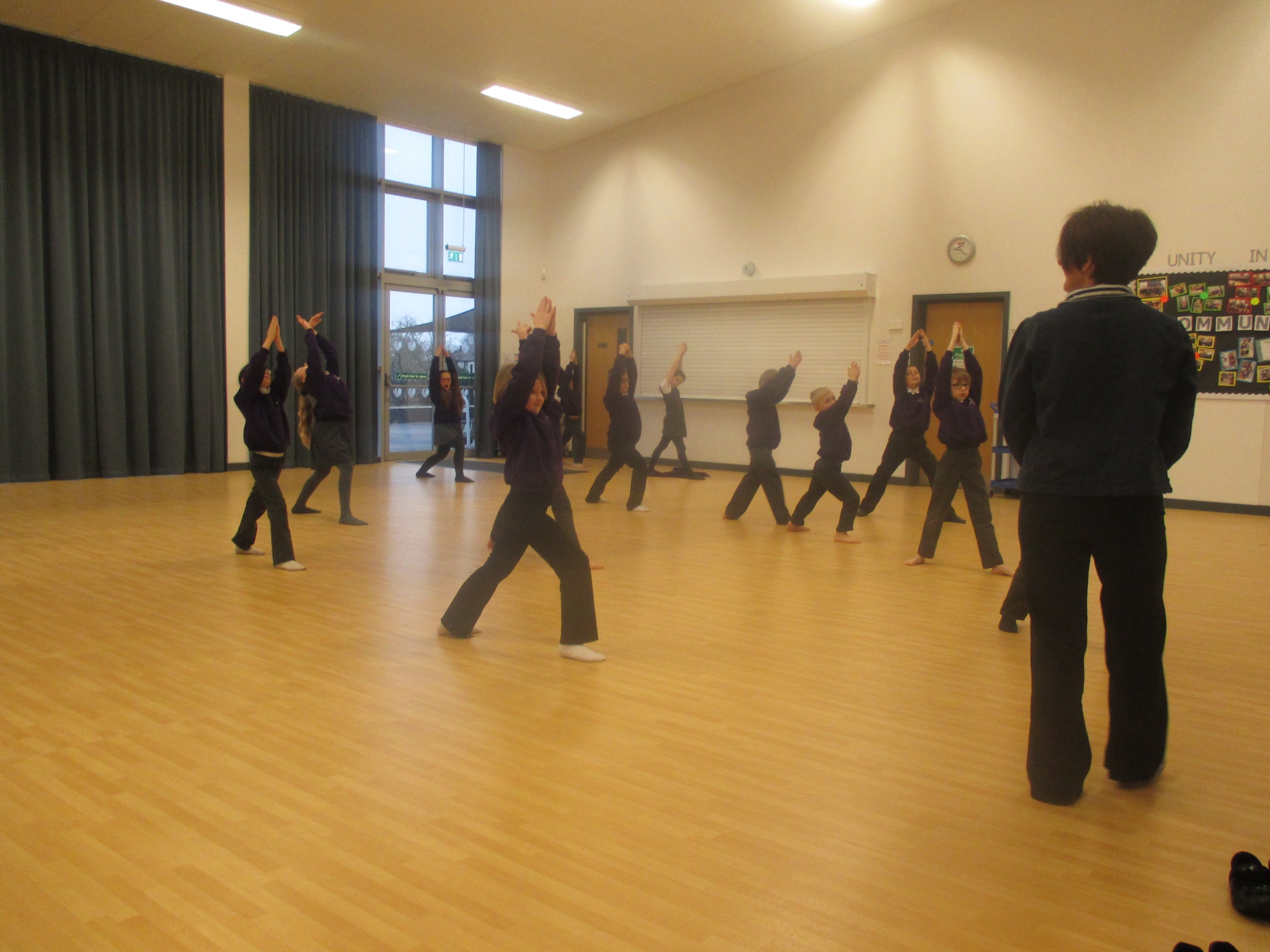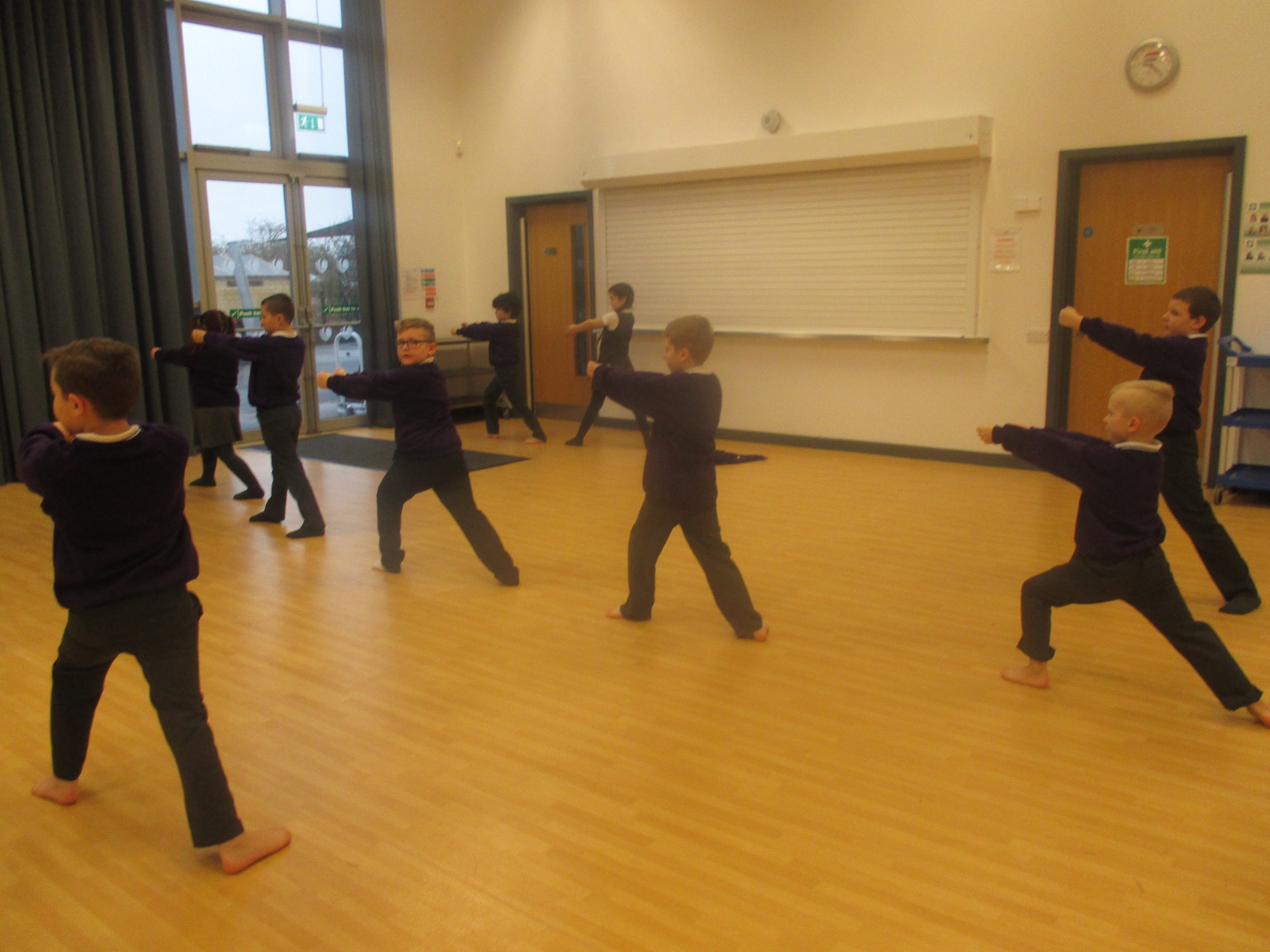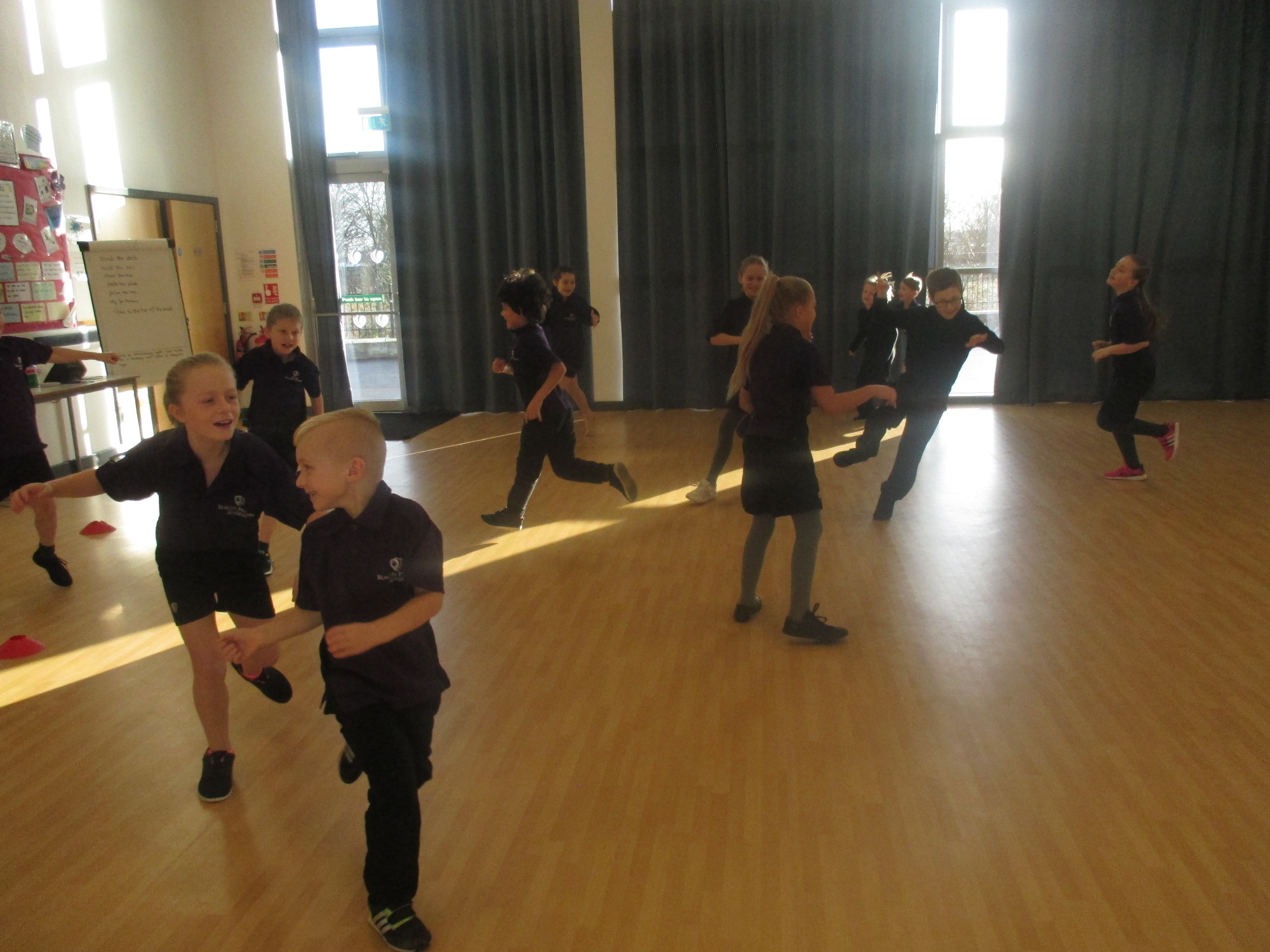 This week, the Lemurs have really taken on our 'Let's Investigate' theme. In Computing, we have been learning how to refine and select our searches on the internet whilst investigating an aspect of Roman history. Some children took on the challenge of searching for a mystery Roman object without knowing its name. It was quite tricky! In Science, we investigated how to design a circuit to test if a ruler would conduct electricity, and with Mr. Parker, we investigated our pulse rate and exercise.
In English, we have been completing our entries for a poetry competition and written a recount about our amazing experience with the Olympian, Szandra. In Maths, we have been learning about finding fractions of amounts and patterns, using division, and sorting quadrilaterals by their properties. Some children have taken on the RSPB Big Garden Birdwatch 2018 this weekend; we look forward to seeing the results next week!
Week Beginning 15.1.18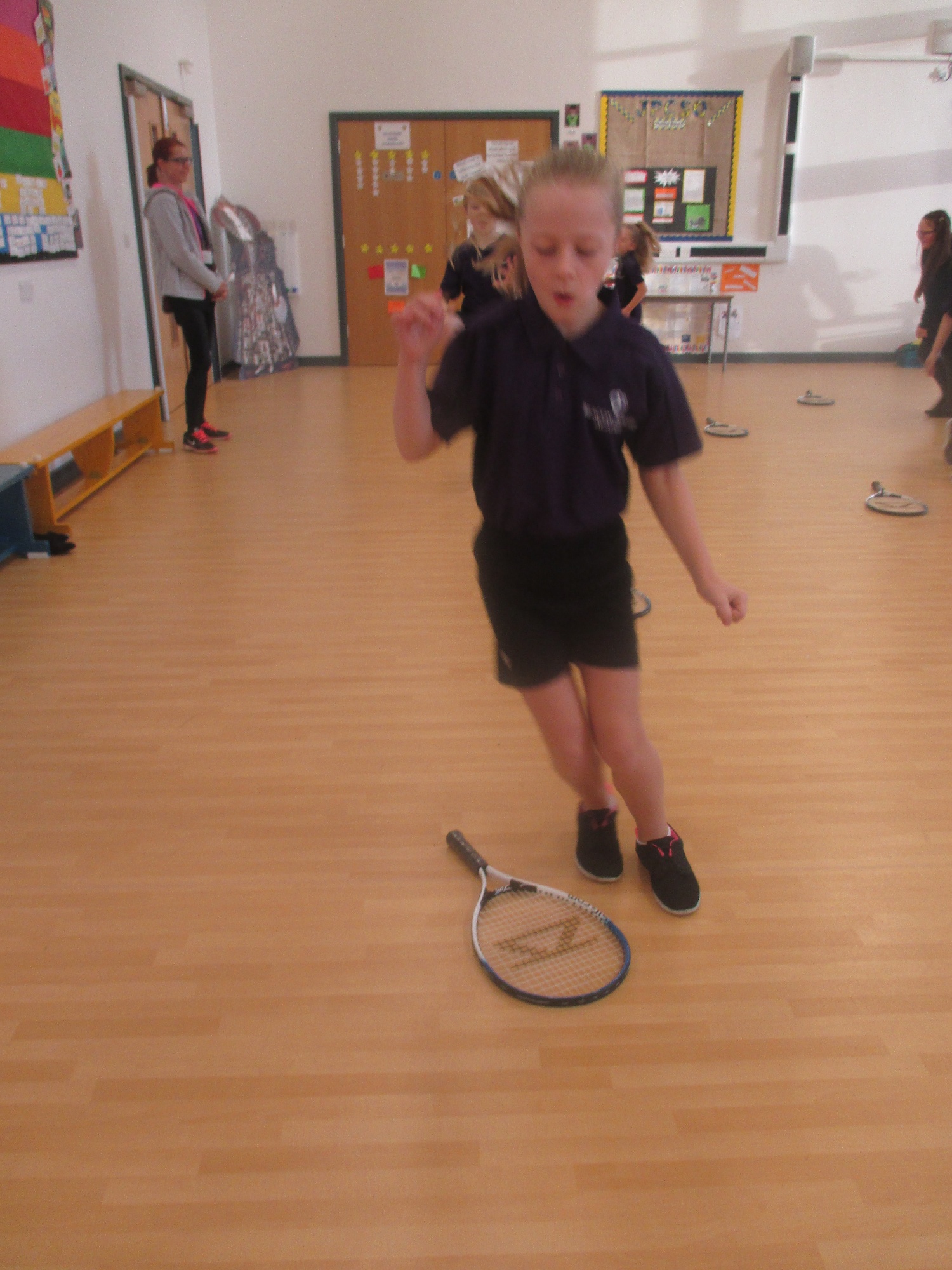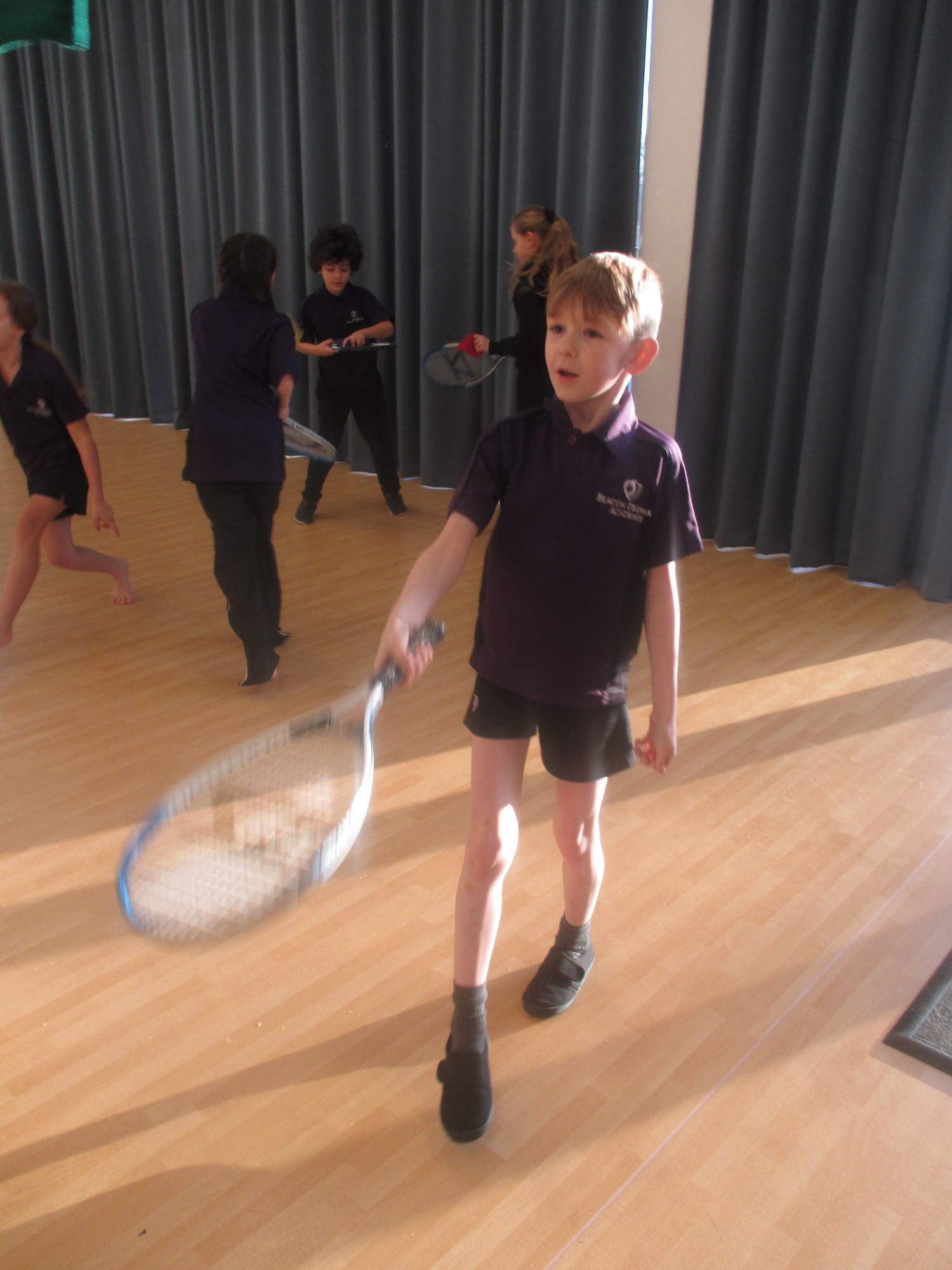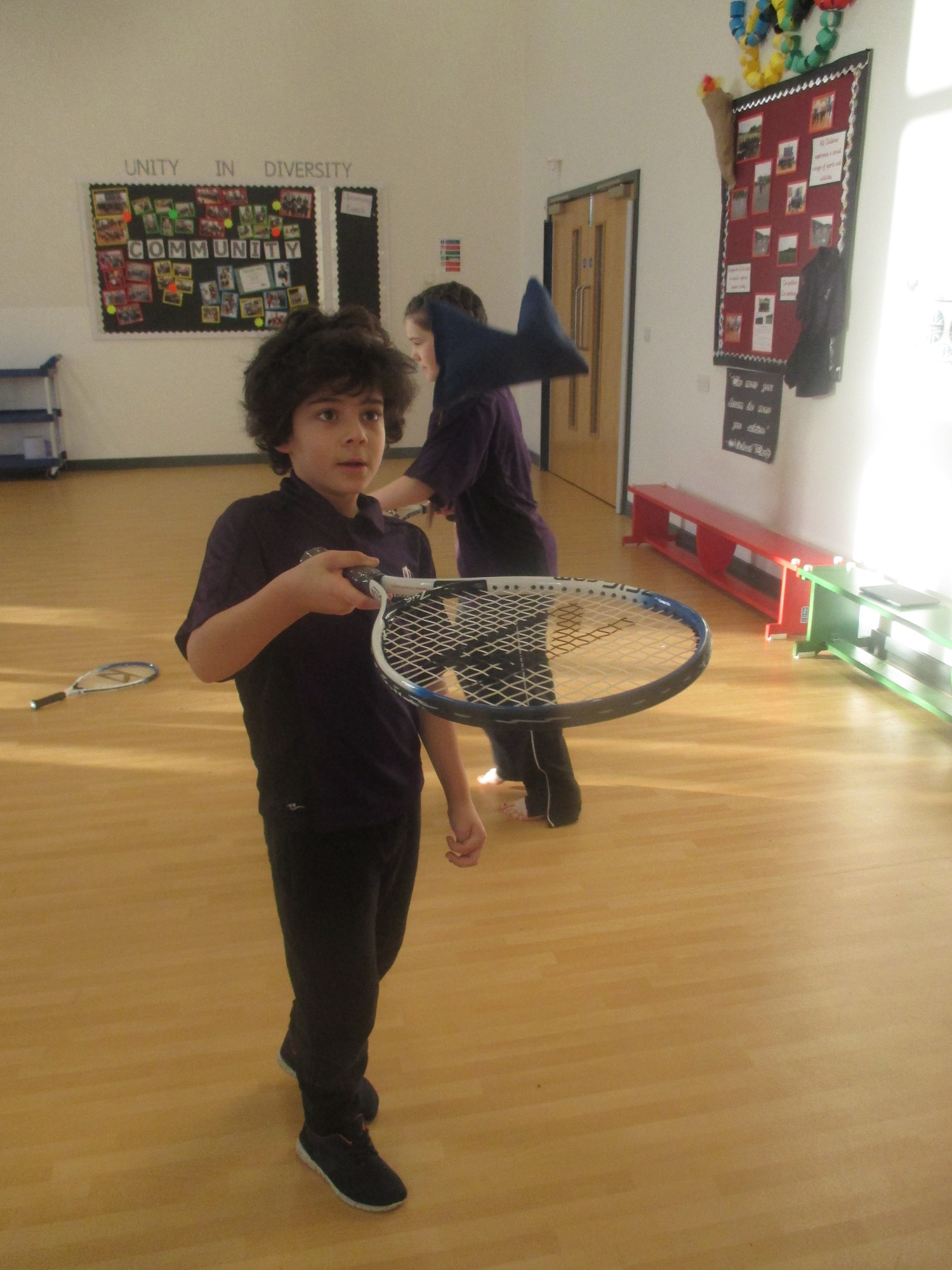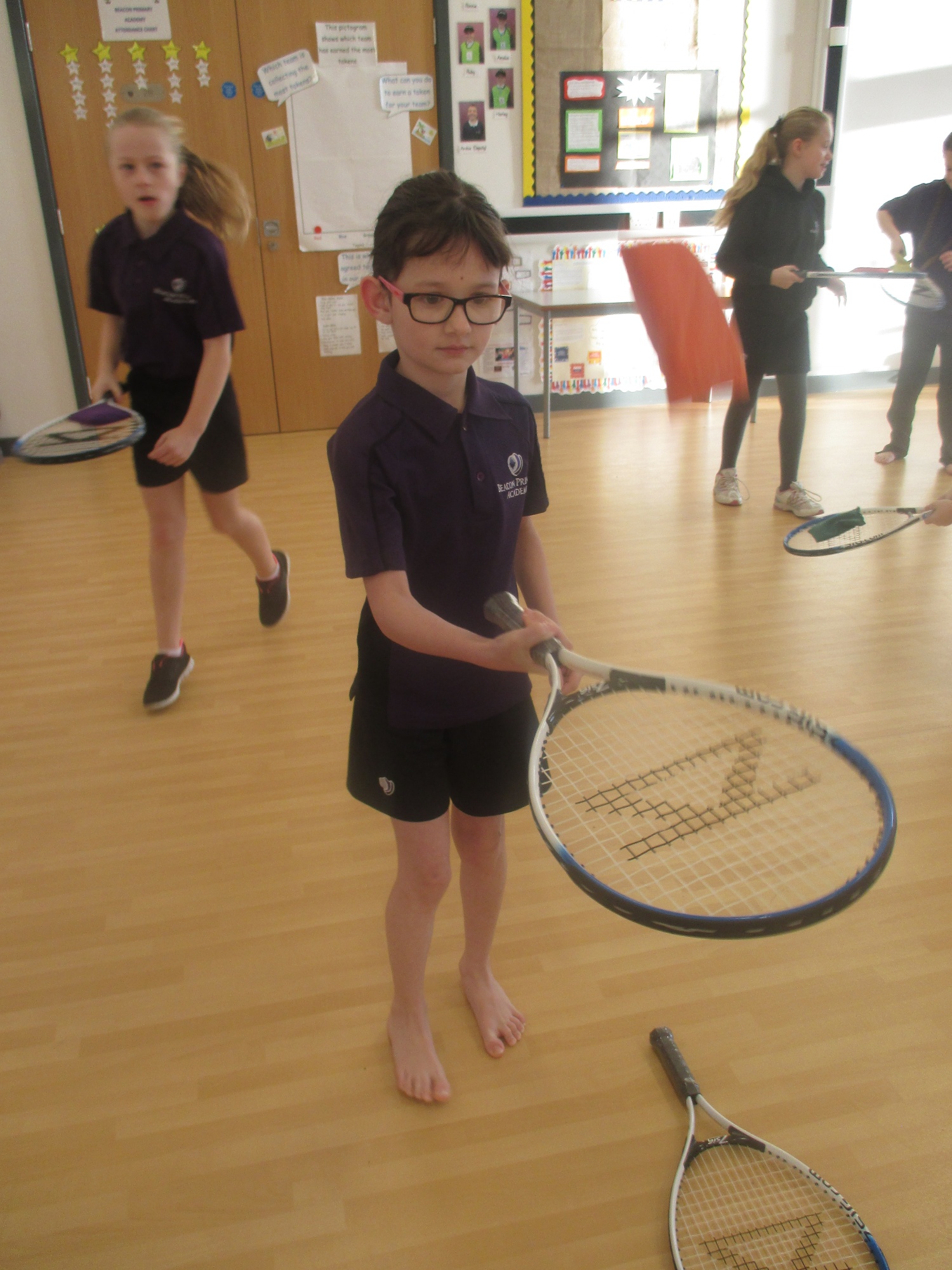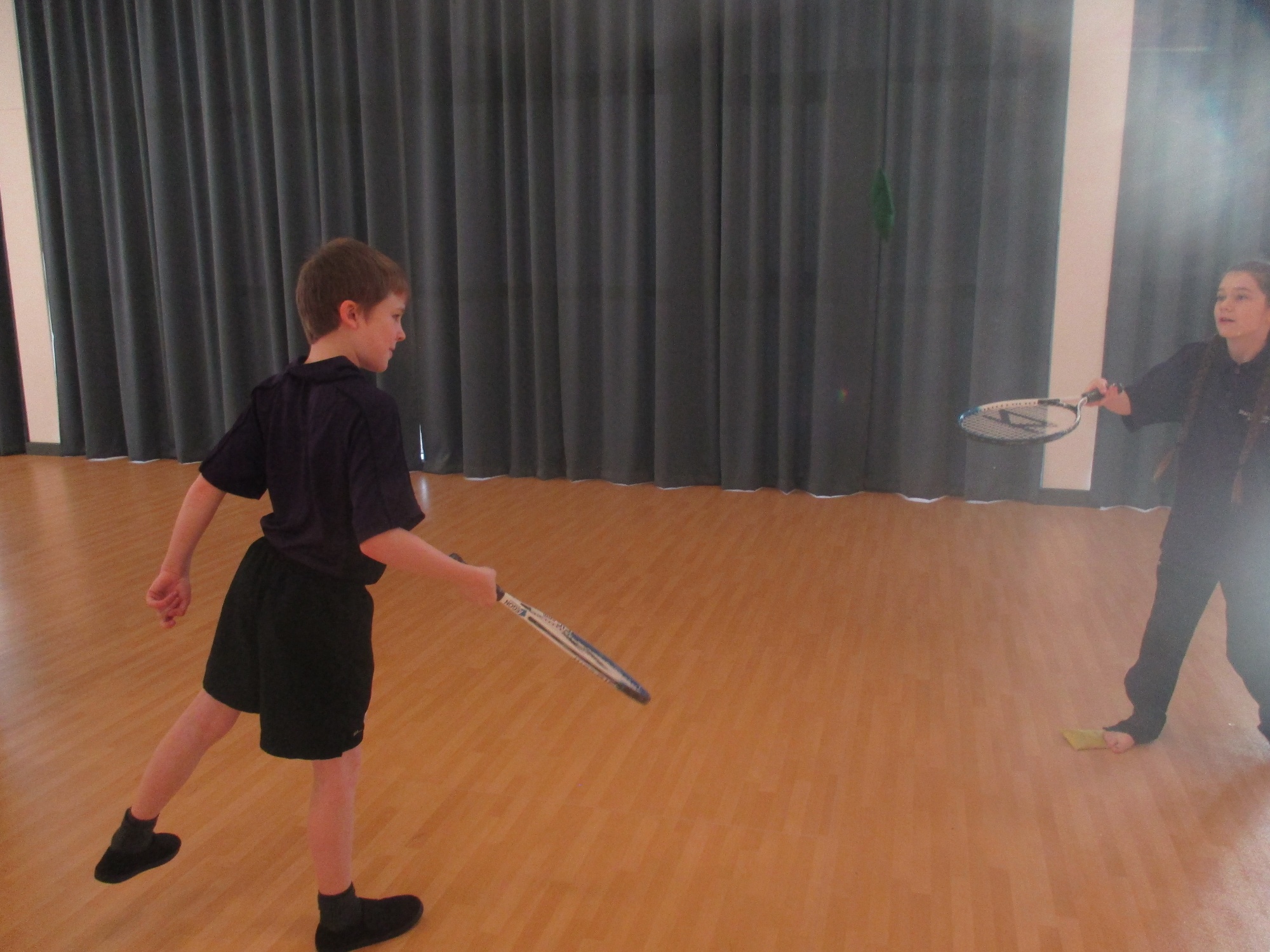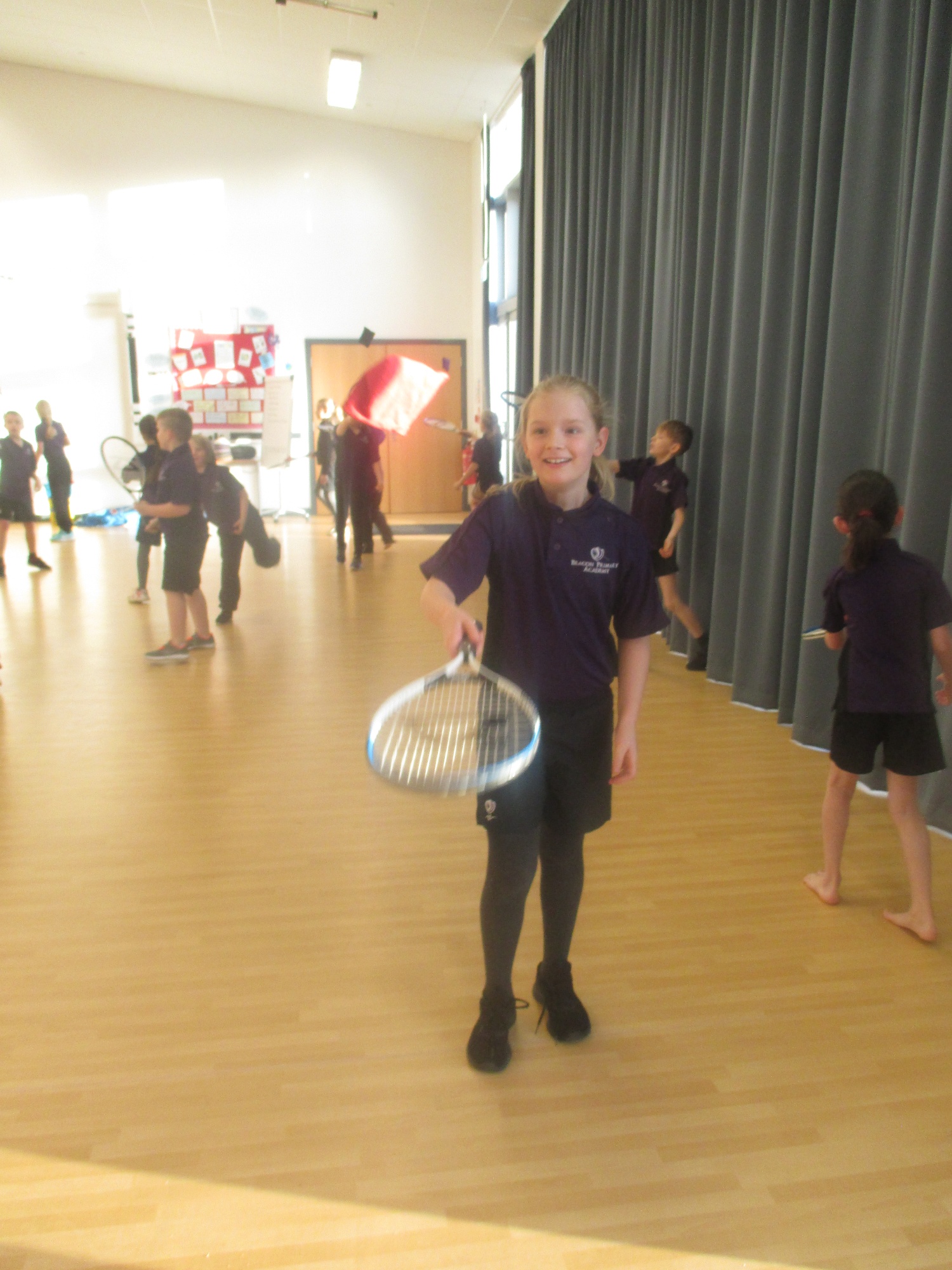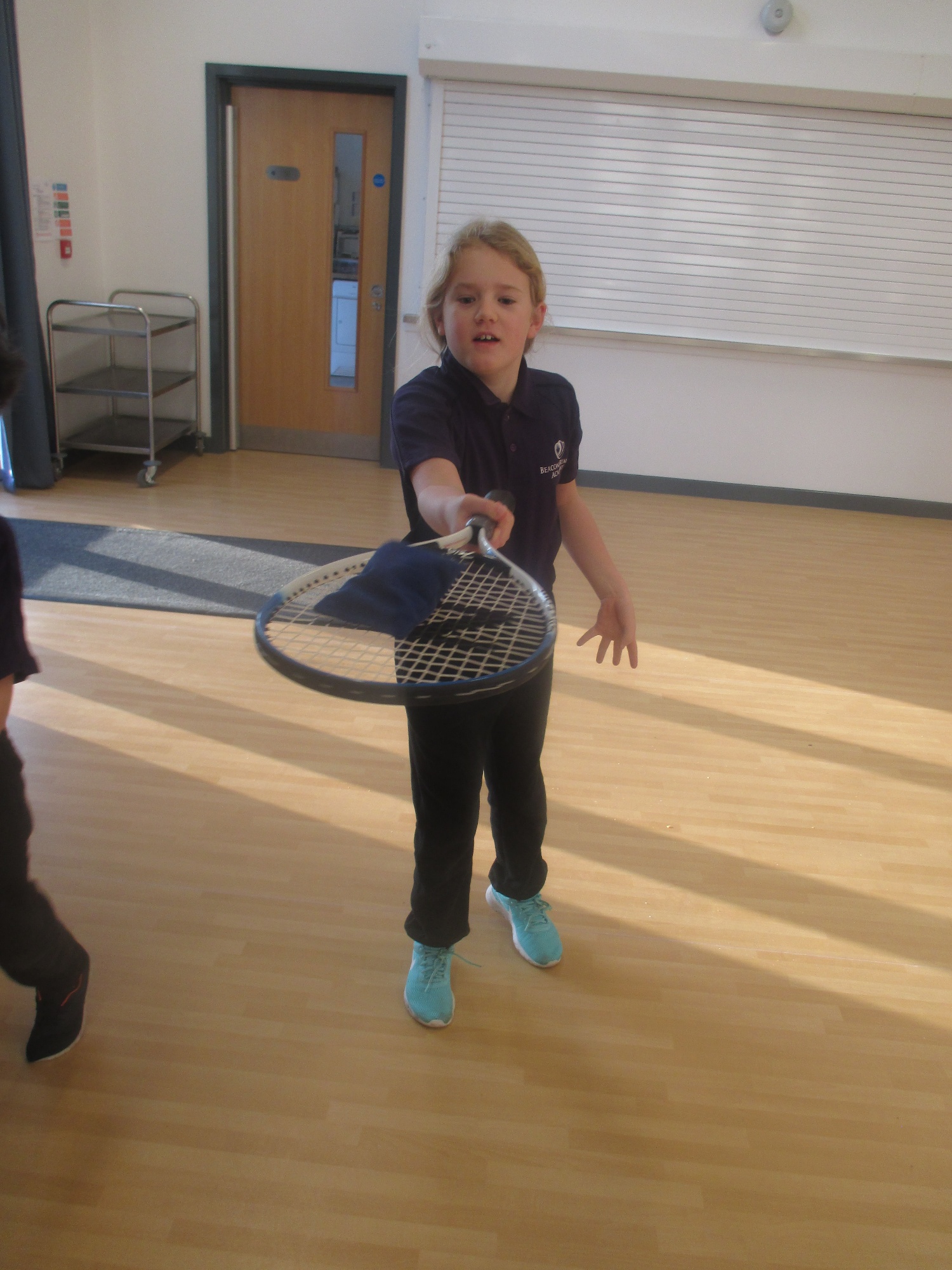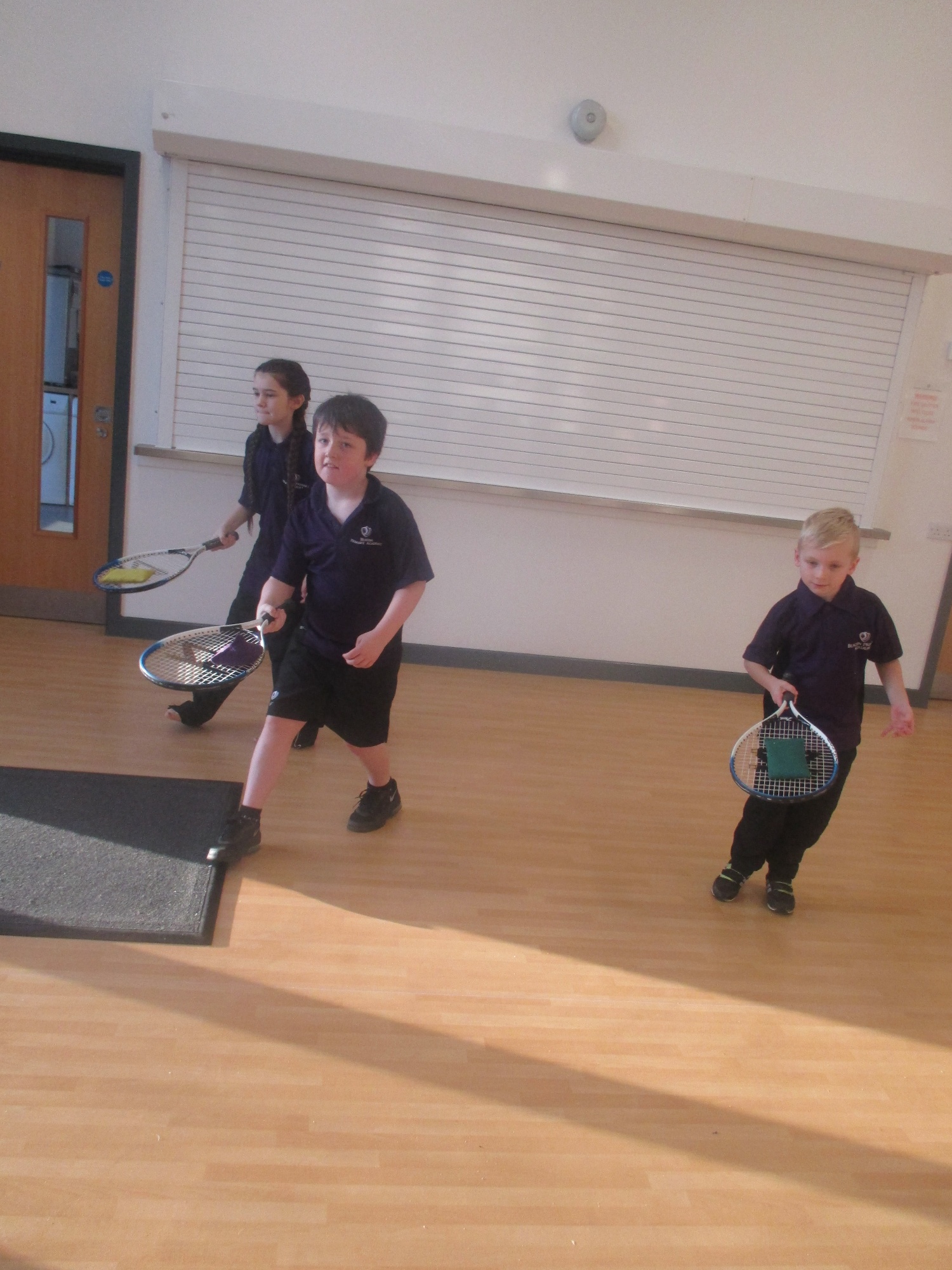 The Lemurs have had a very active week! We started on Monday with our first Healthy Lifestyle session with Mr. Parker, learning about different bones and muscles in our body and labelling each other with post-its. Then on Wednesday, we practised our tennis racket skills. We hope to play outside next week, weather permitting, so please make sure that your child has their PE kit and black tracksuit with them.
We have been completing some tricky challenge booklets this week in Maths, Reading and SPAG, and started planning our poems for a poetry competition. We have also written instructions and recounts about our circuits in Science and diaries of a Roman slave in History, designed Roman shields in Art and learned how to write simple greetings in Spanish.
Keep up the super learning, Lemurs!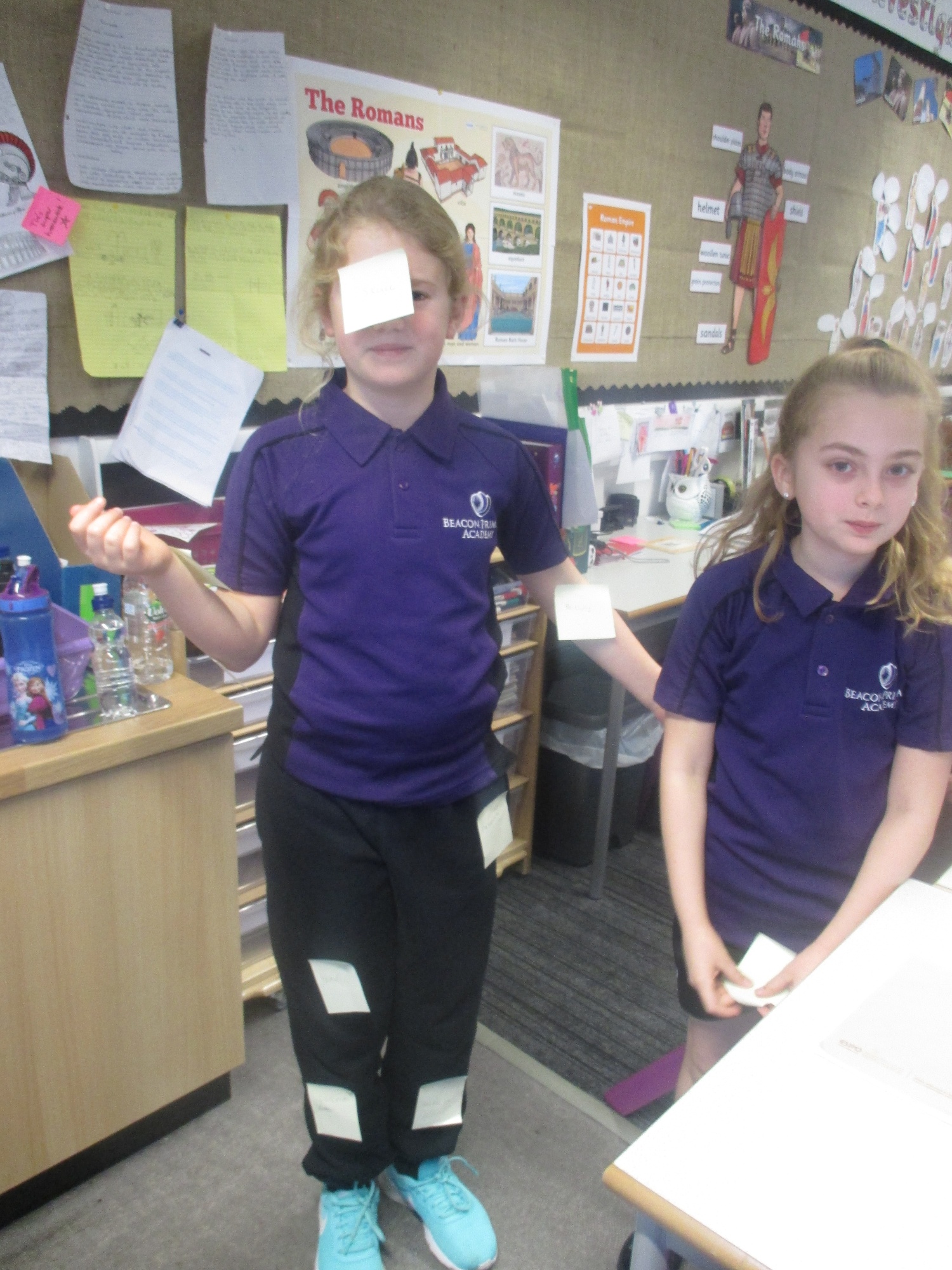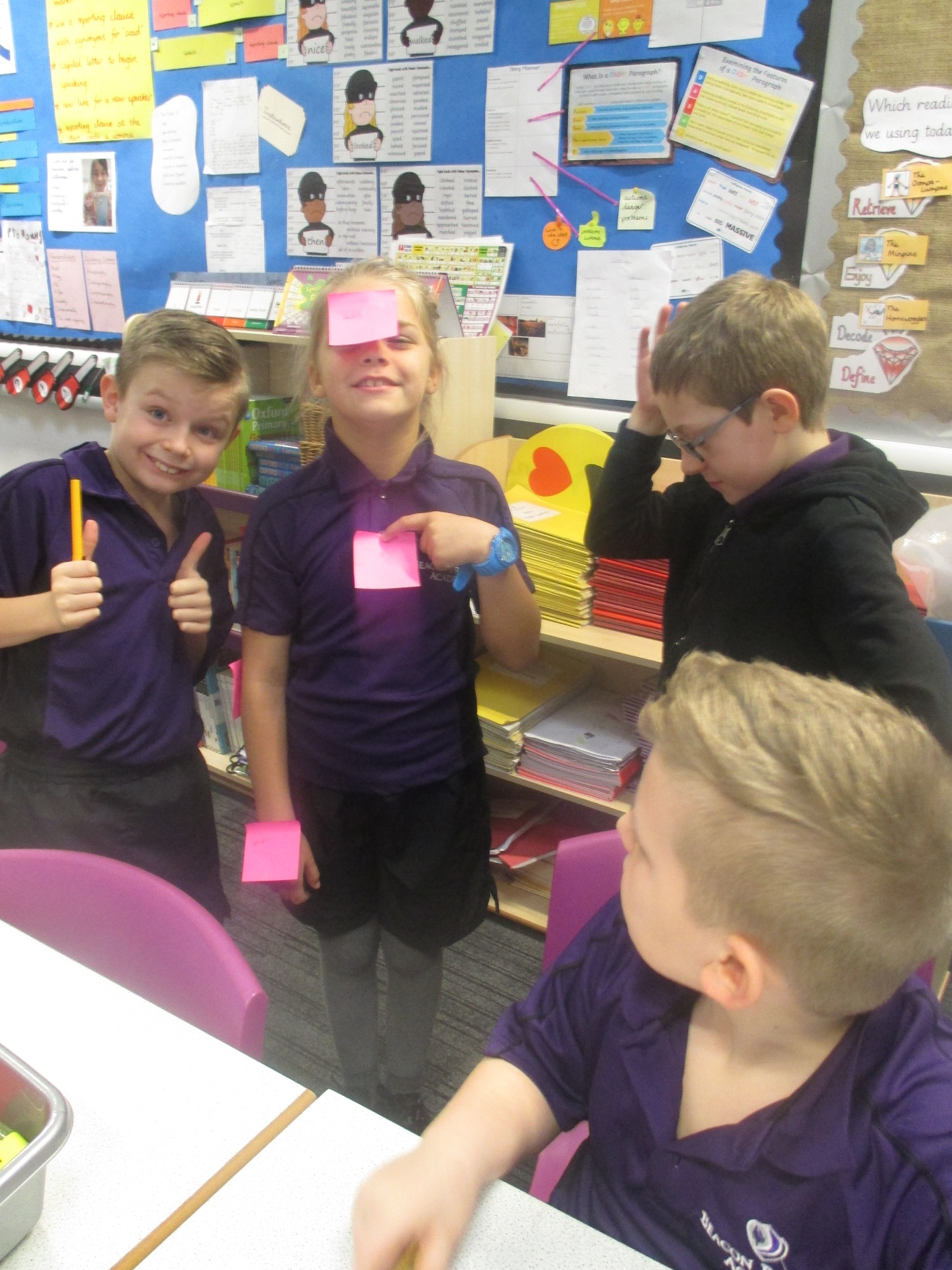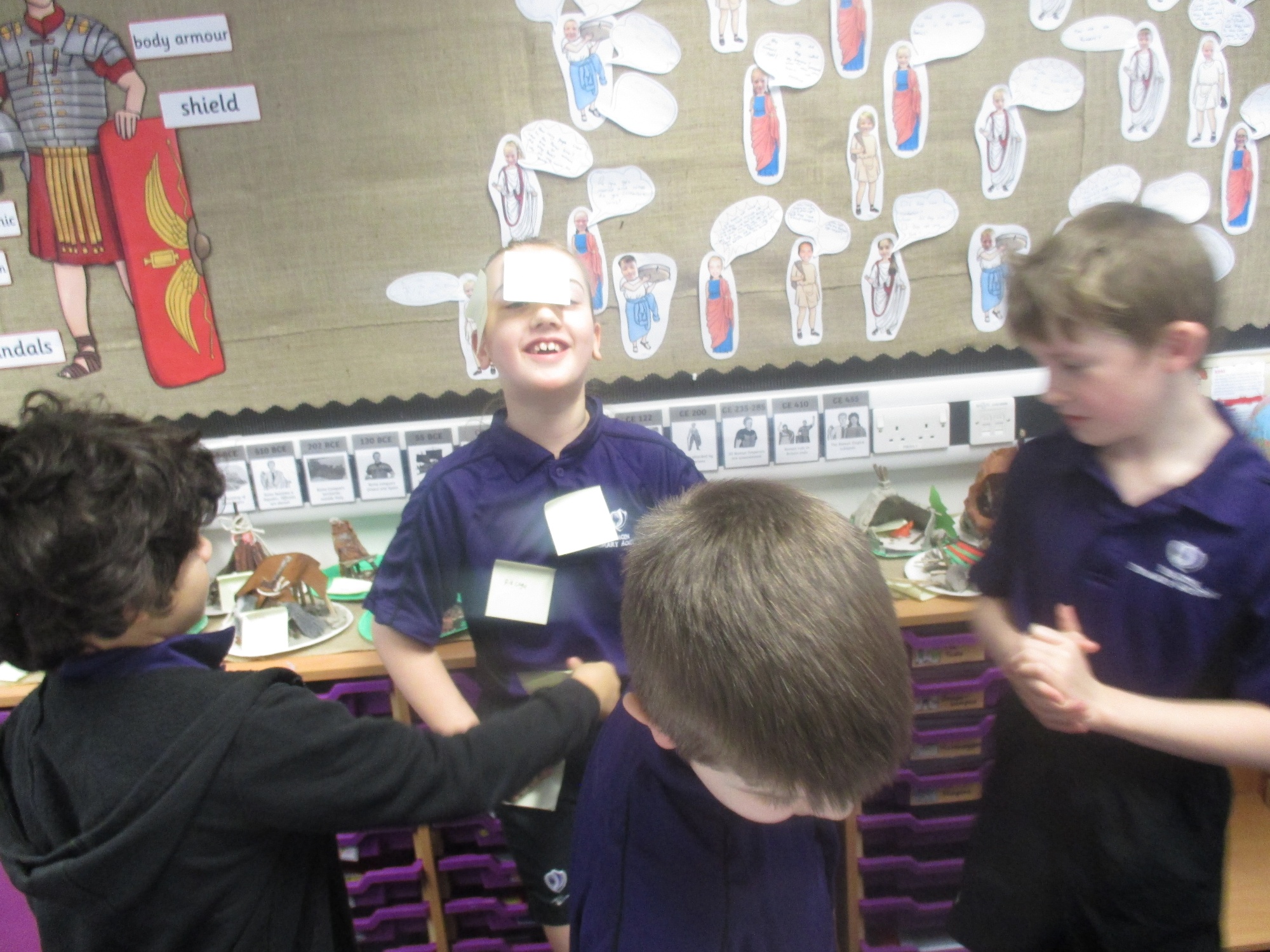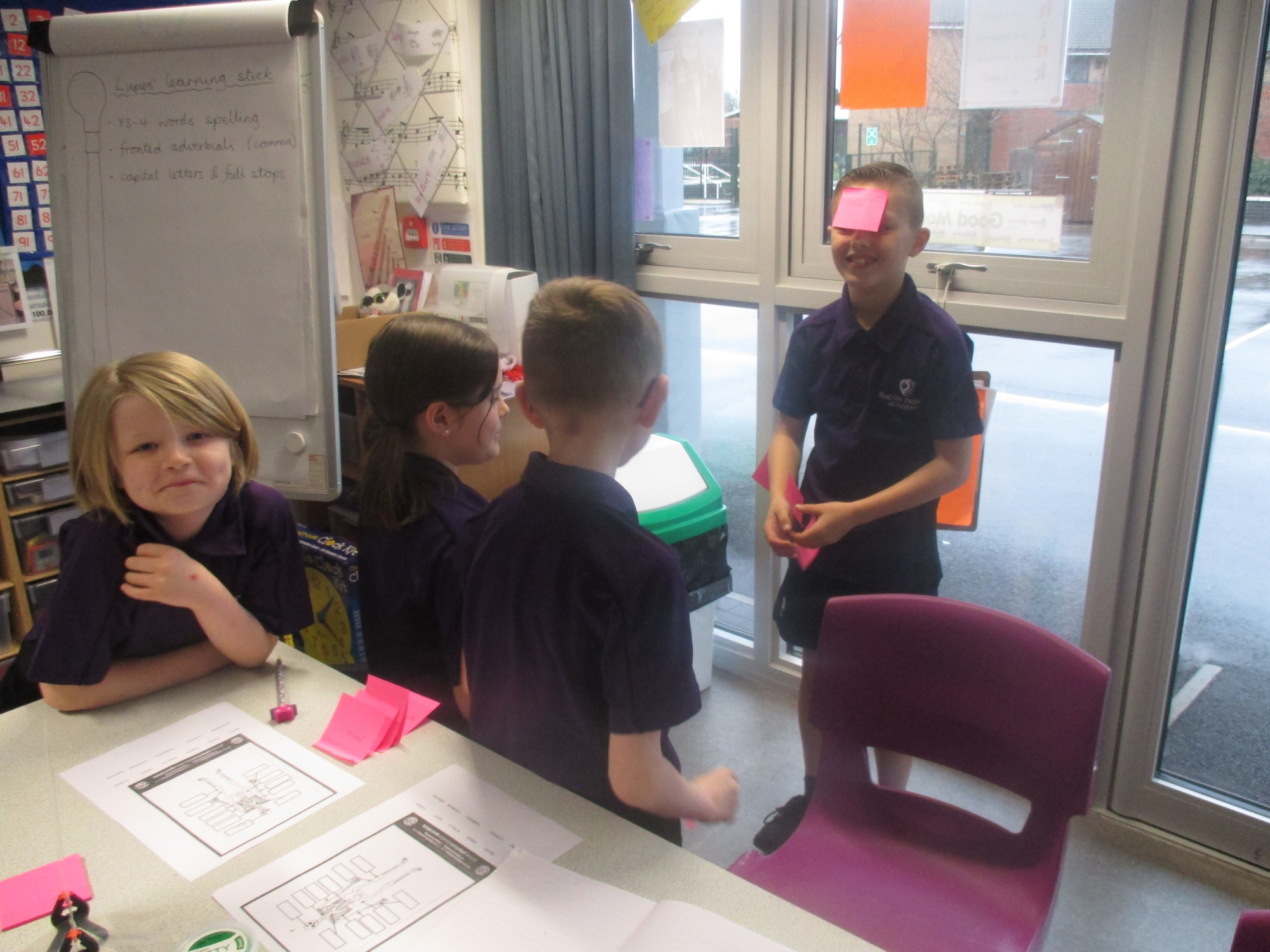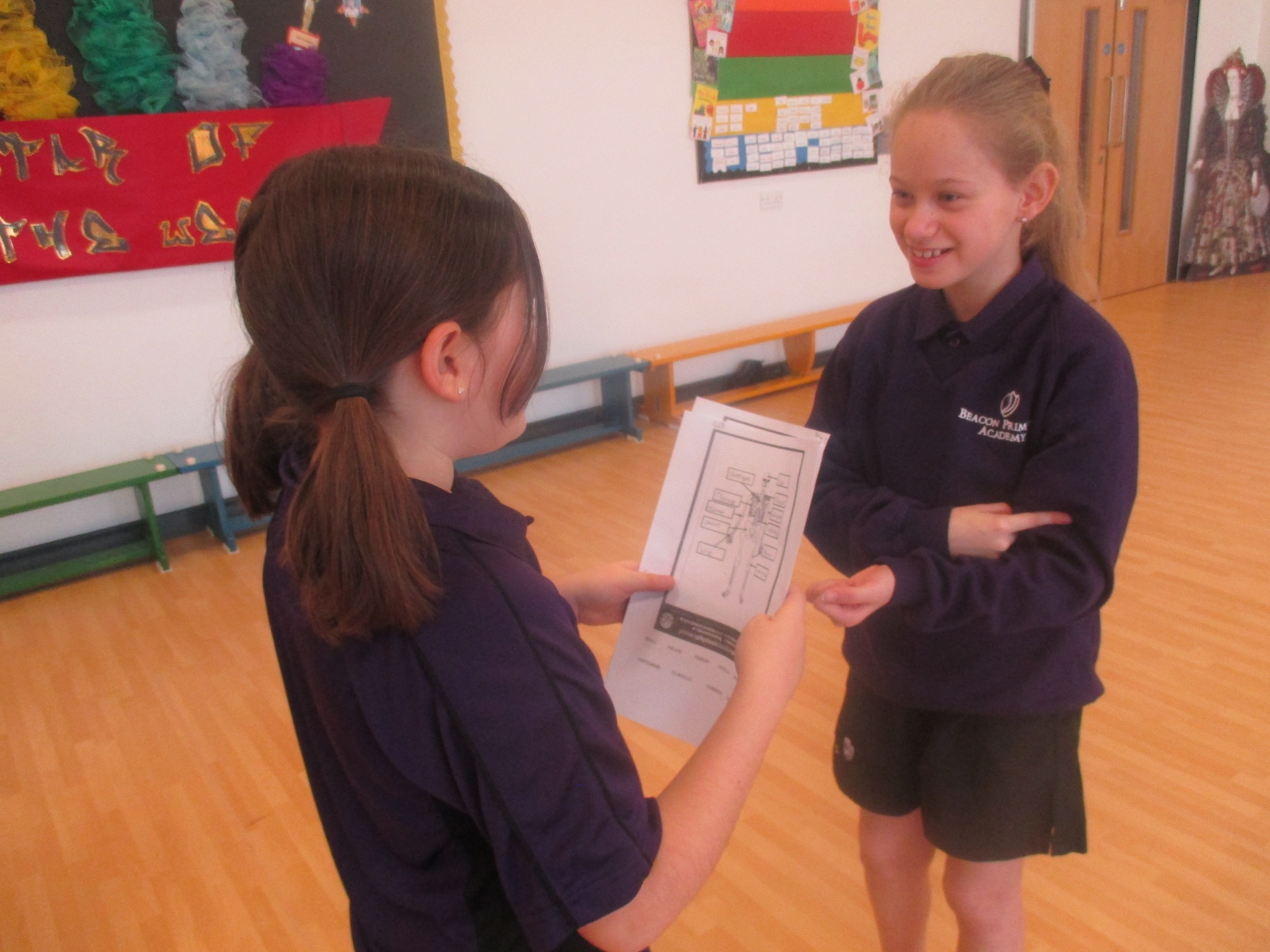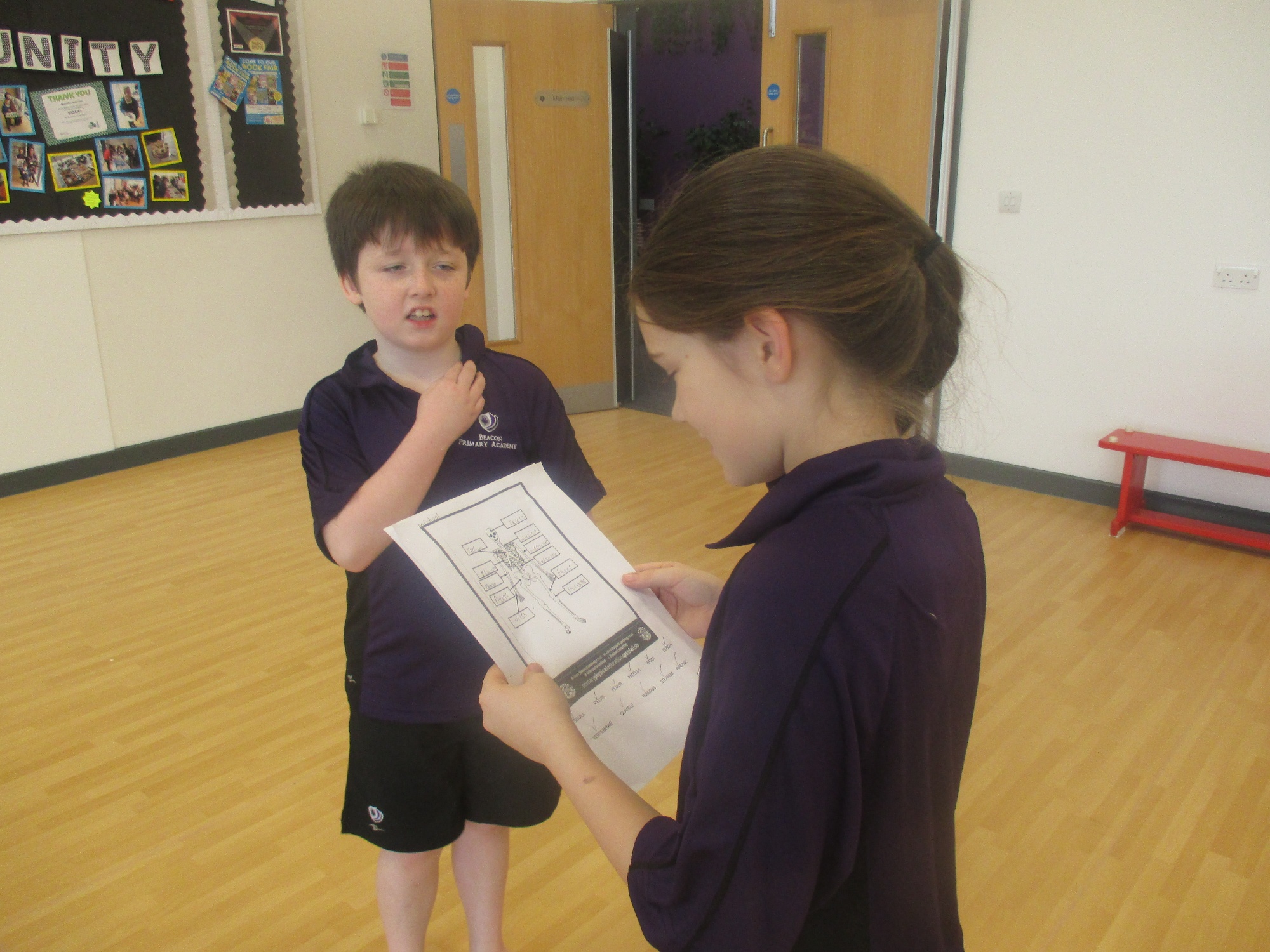 Week Beginning 8.1.18

What an amazing week the Lemurs have had! The highlight has to be our Roman soldier, Lupus, coming to visit, giving a day full of fun and learning. It certainly will be an experience that the children will never forget! We look forward to many weeks of learning about the Romans now that we have been inspired by him. Please keep researching at home to get our display full of facts!
Other learning this week has included PE with Mr. Parker, practising our ball skills; evaluating our models of roundhouses in DT; writing reviews to compare our two pantomimes in English; fractions in Maths and making circuits in Science when we raced to make the bulb light up with no help at all!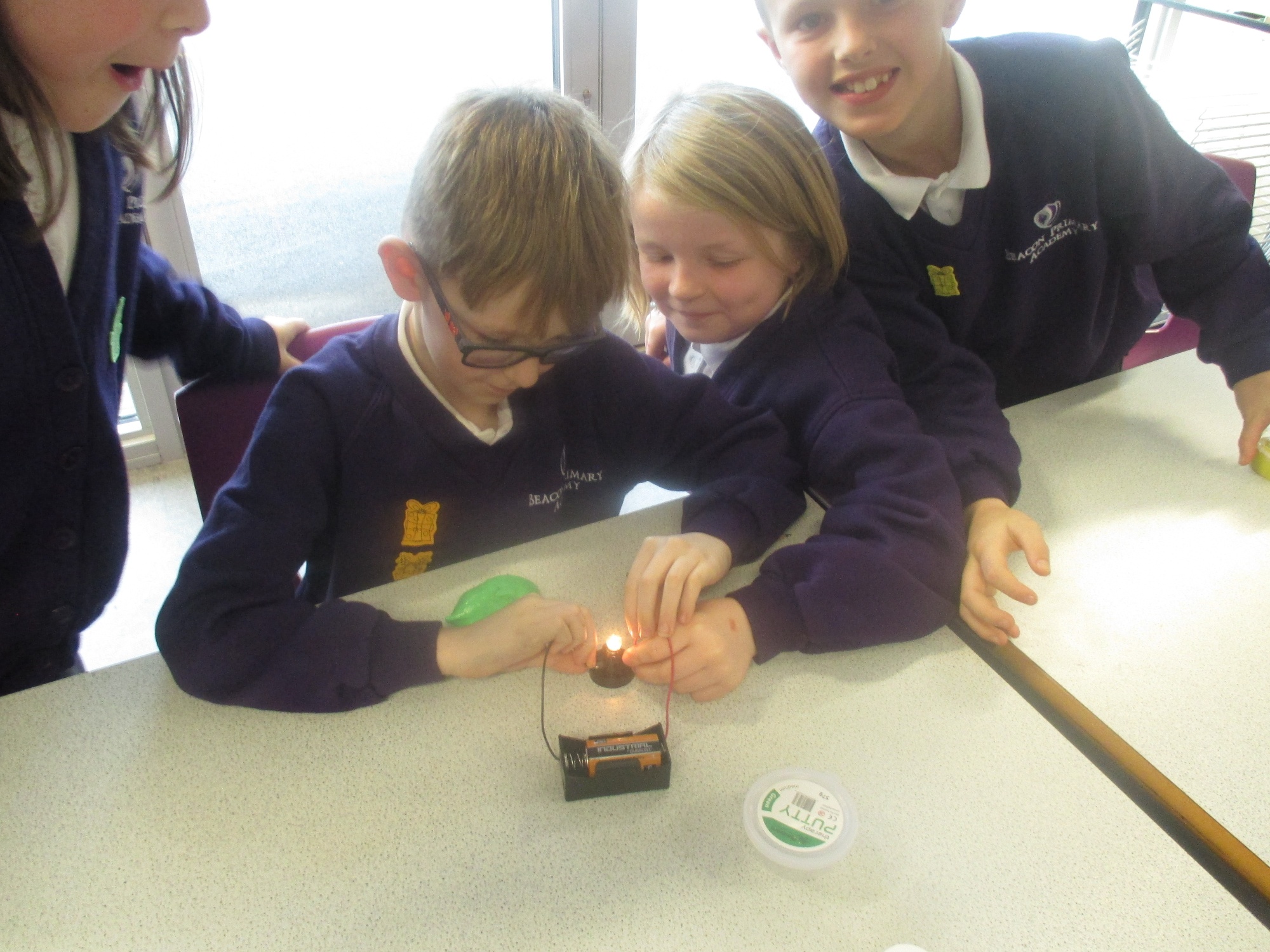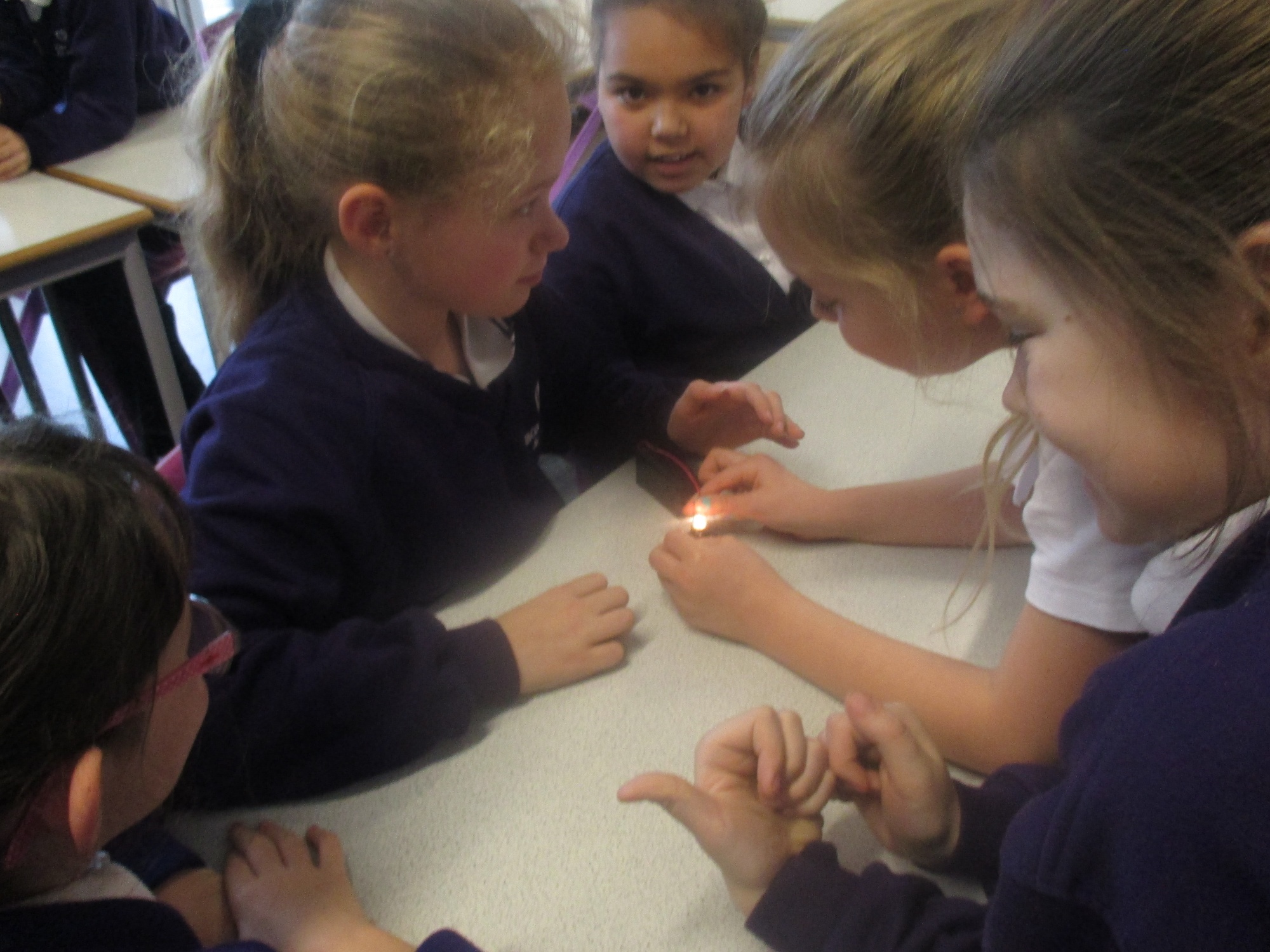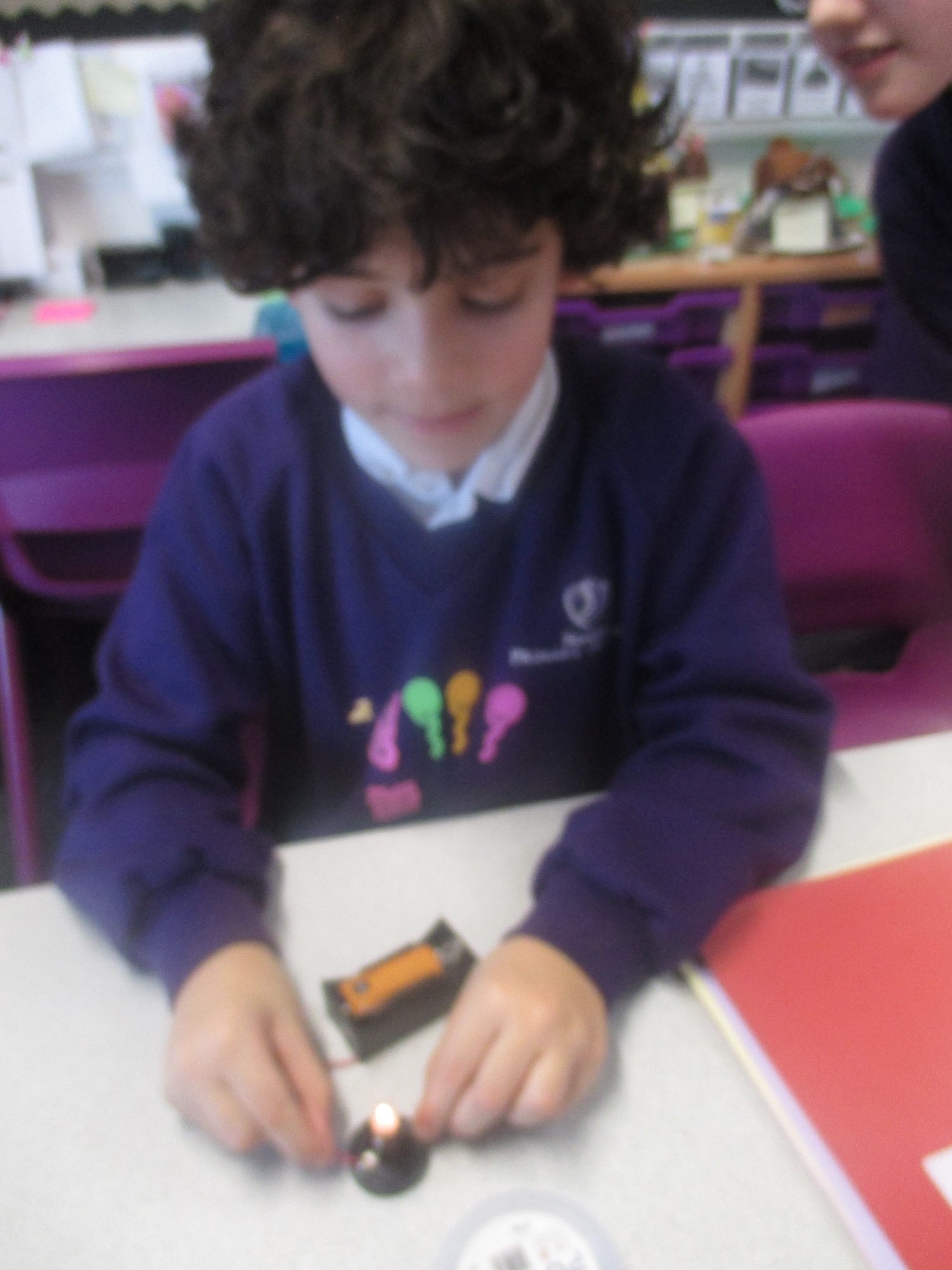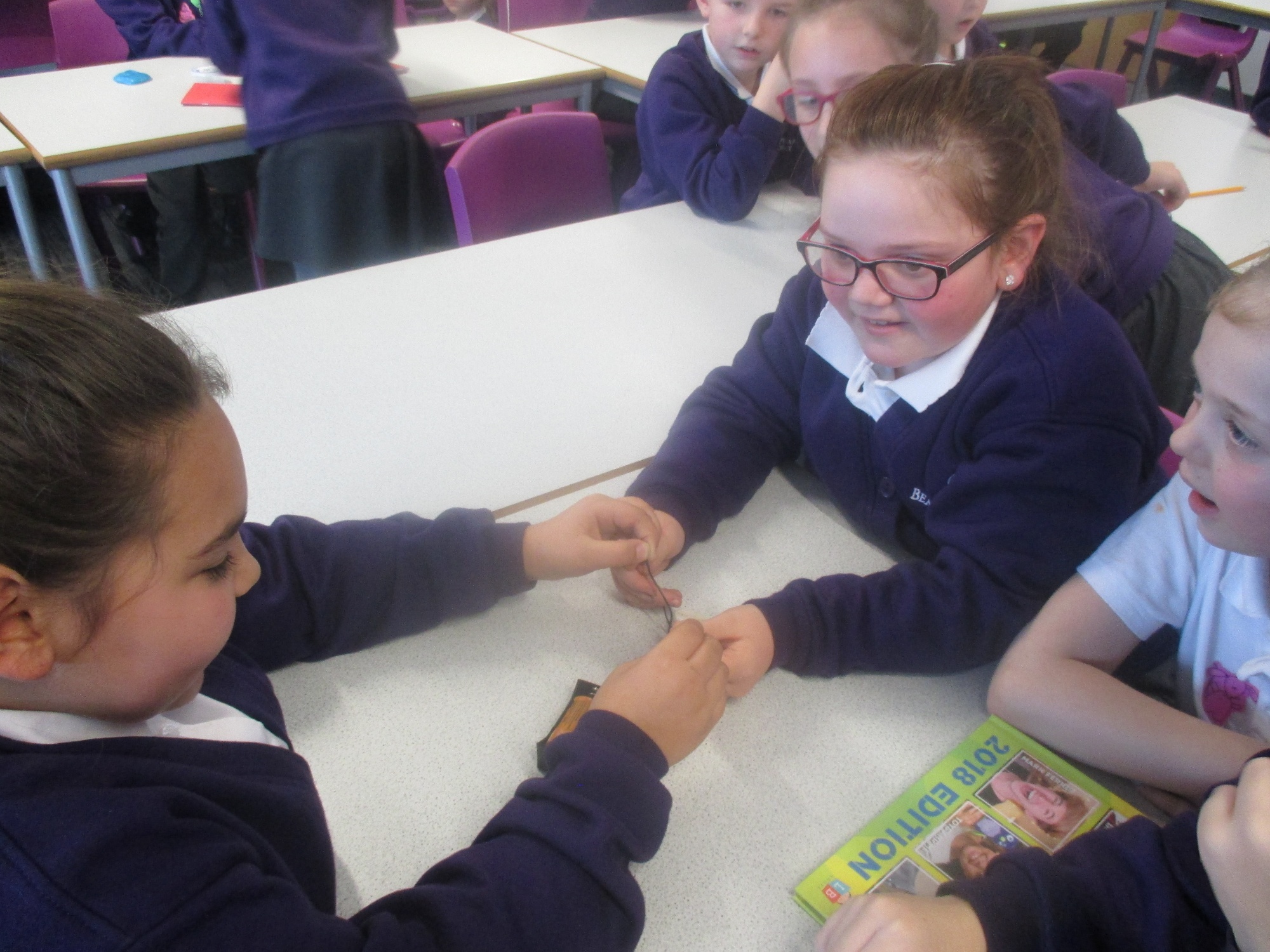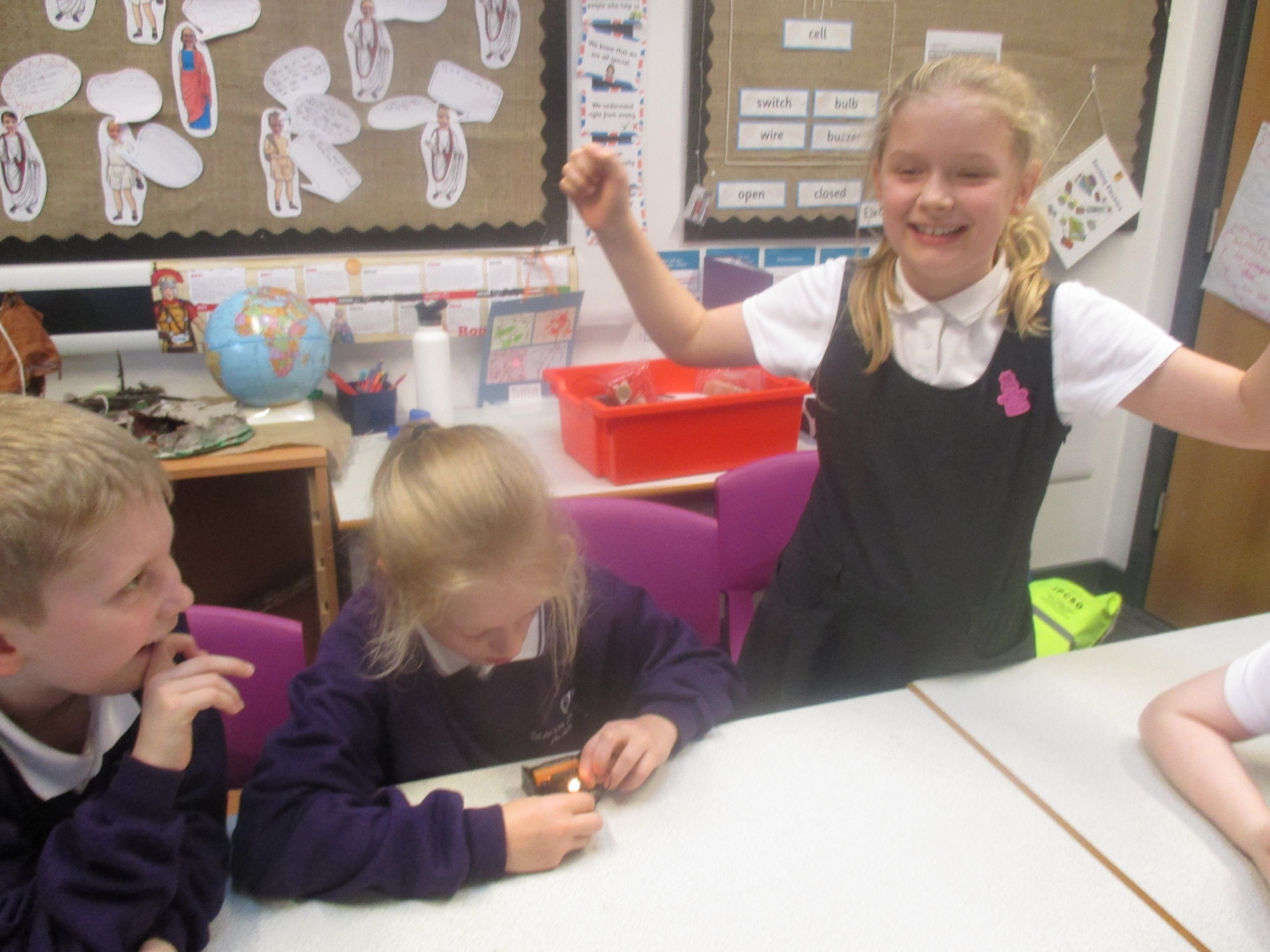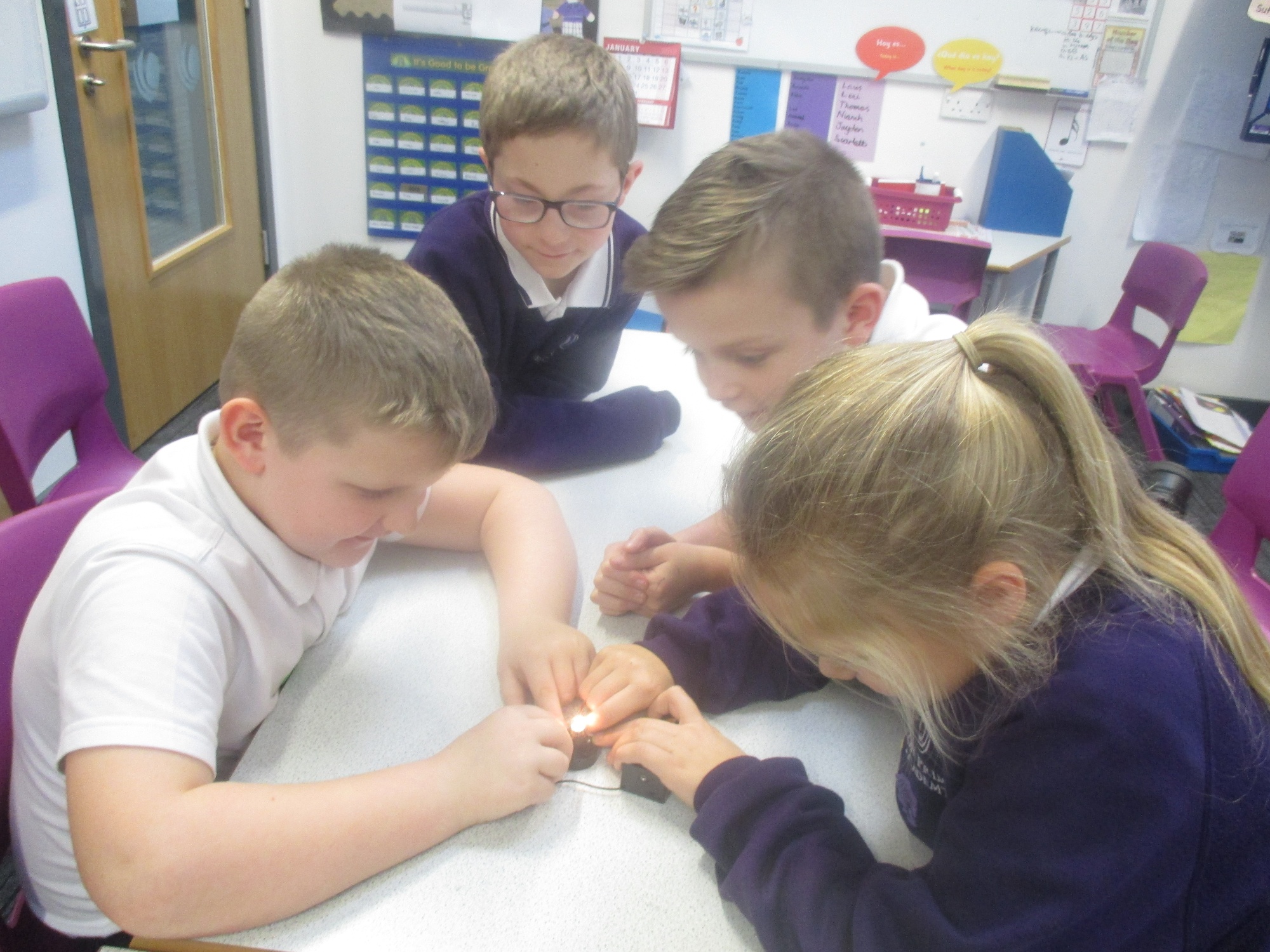 Please remember your PE kits on Monday for our Healthy Lifestyles session with Mr. Parker.
Week Beginning 4.1.18 - Marvellous Maths!
We had a Maths focus during this short week, solving many different mathematical and real life problems. We even learned how to complete Sudoku puzzles. Ask us about the skills that we used!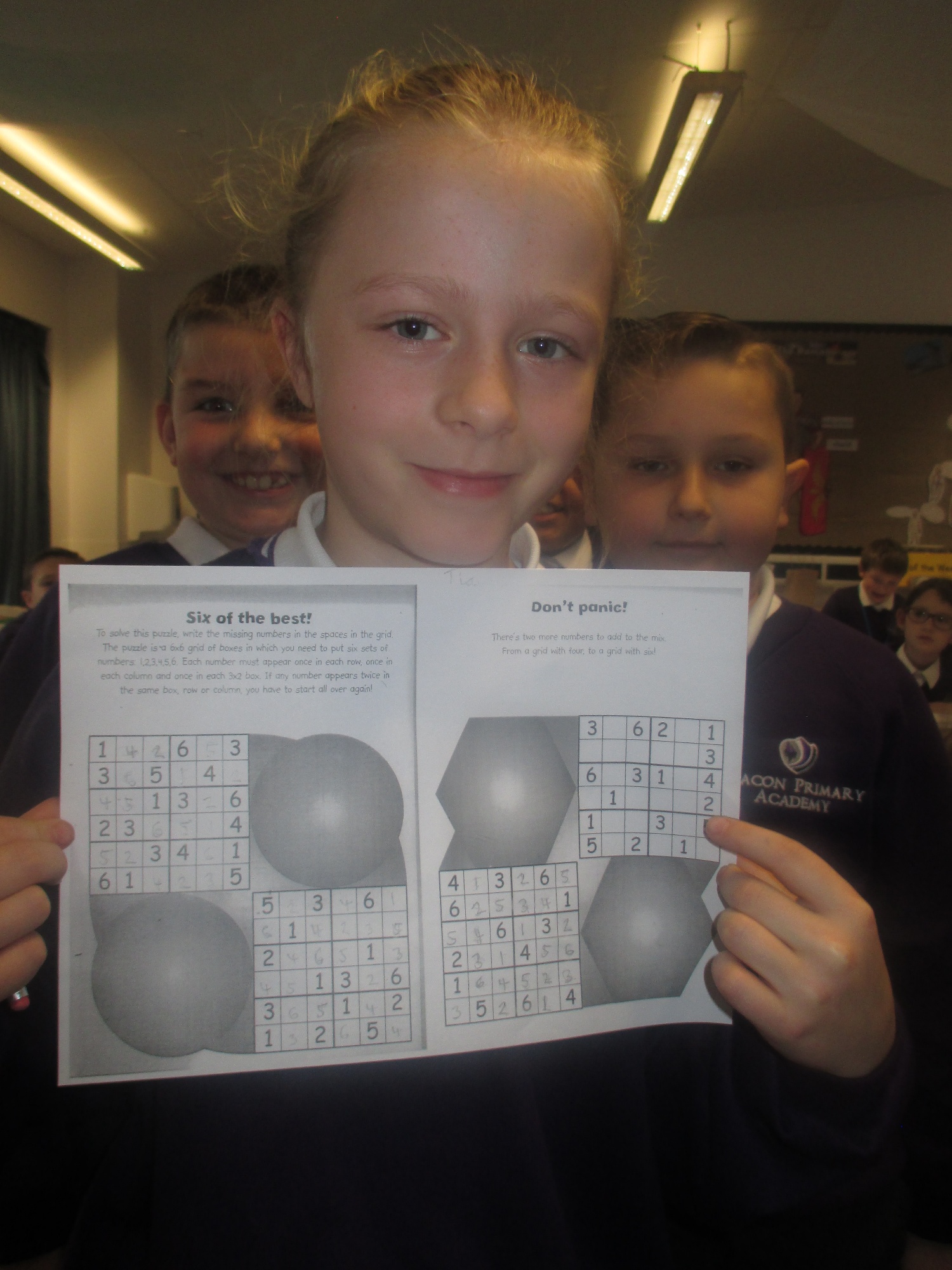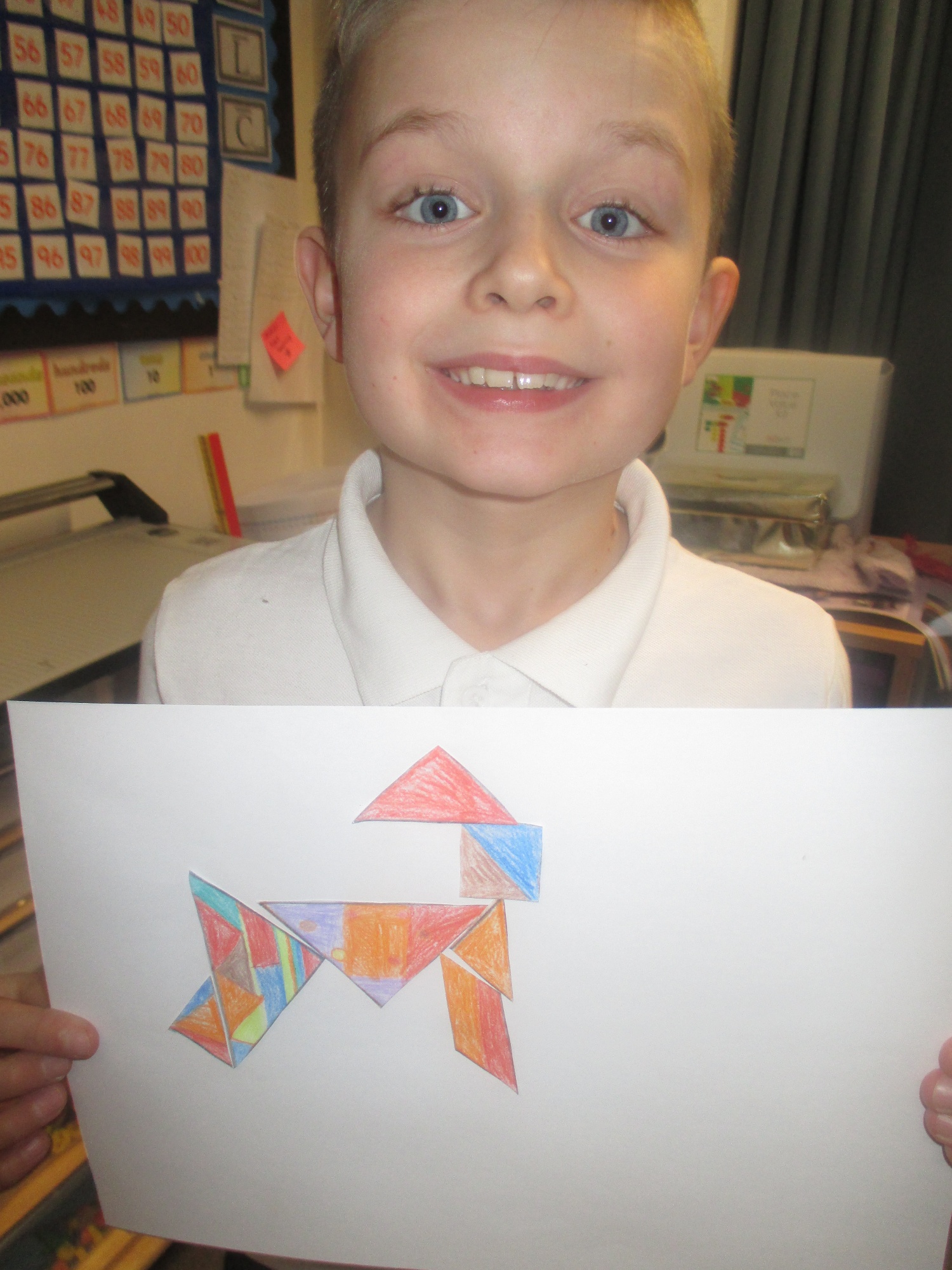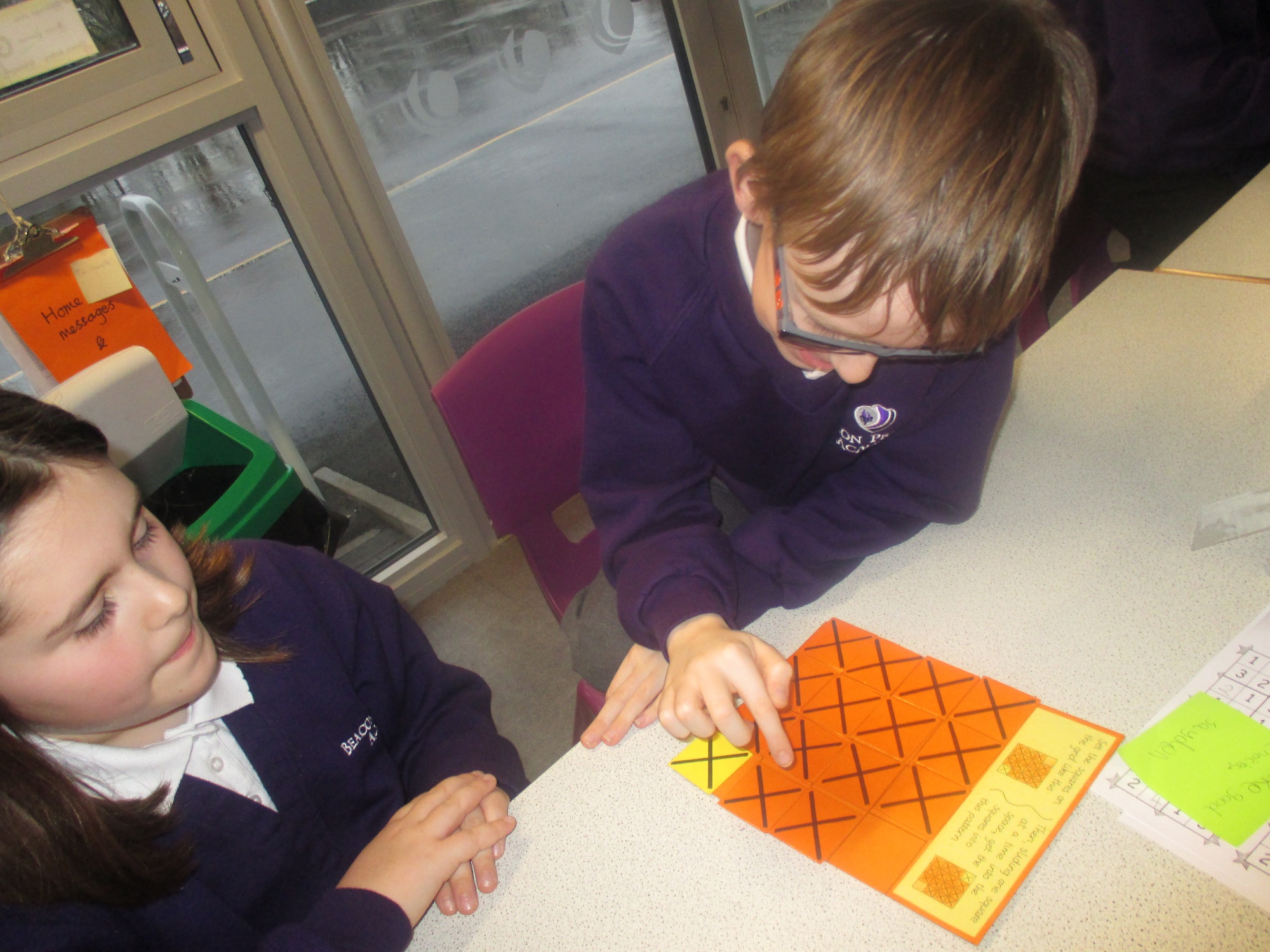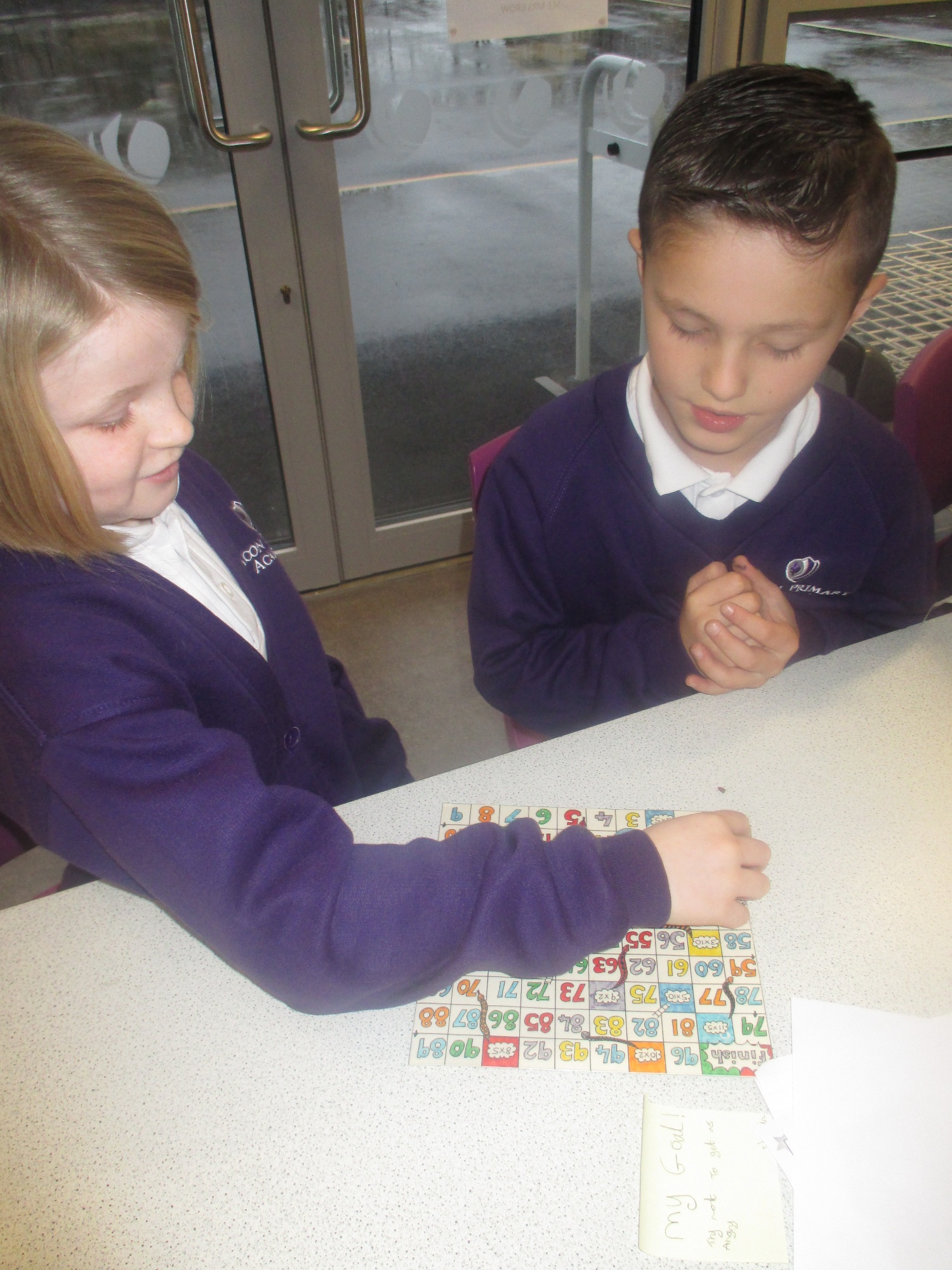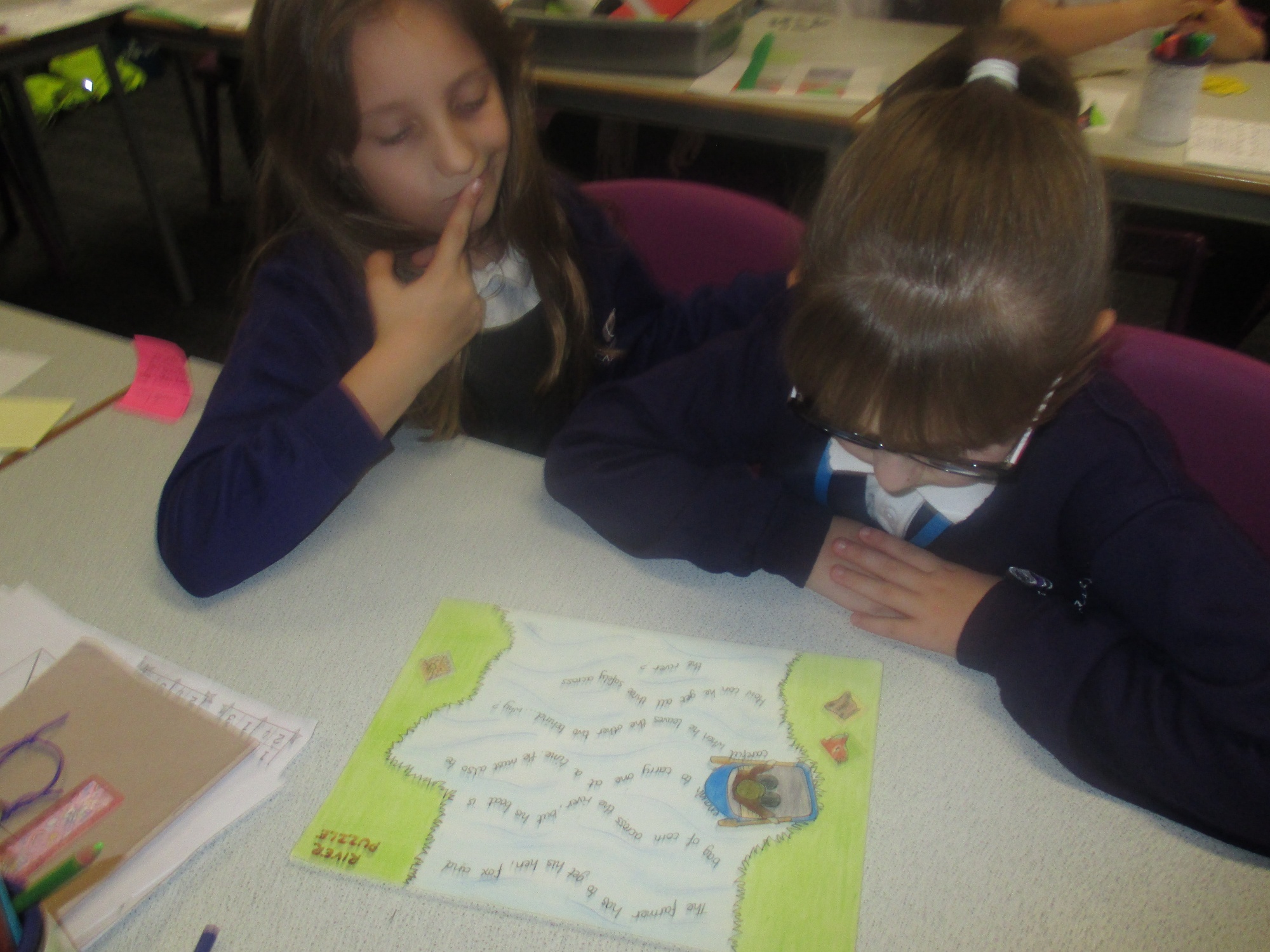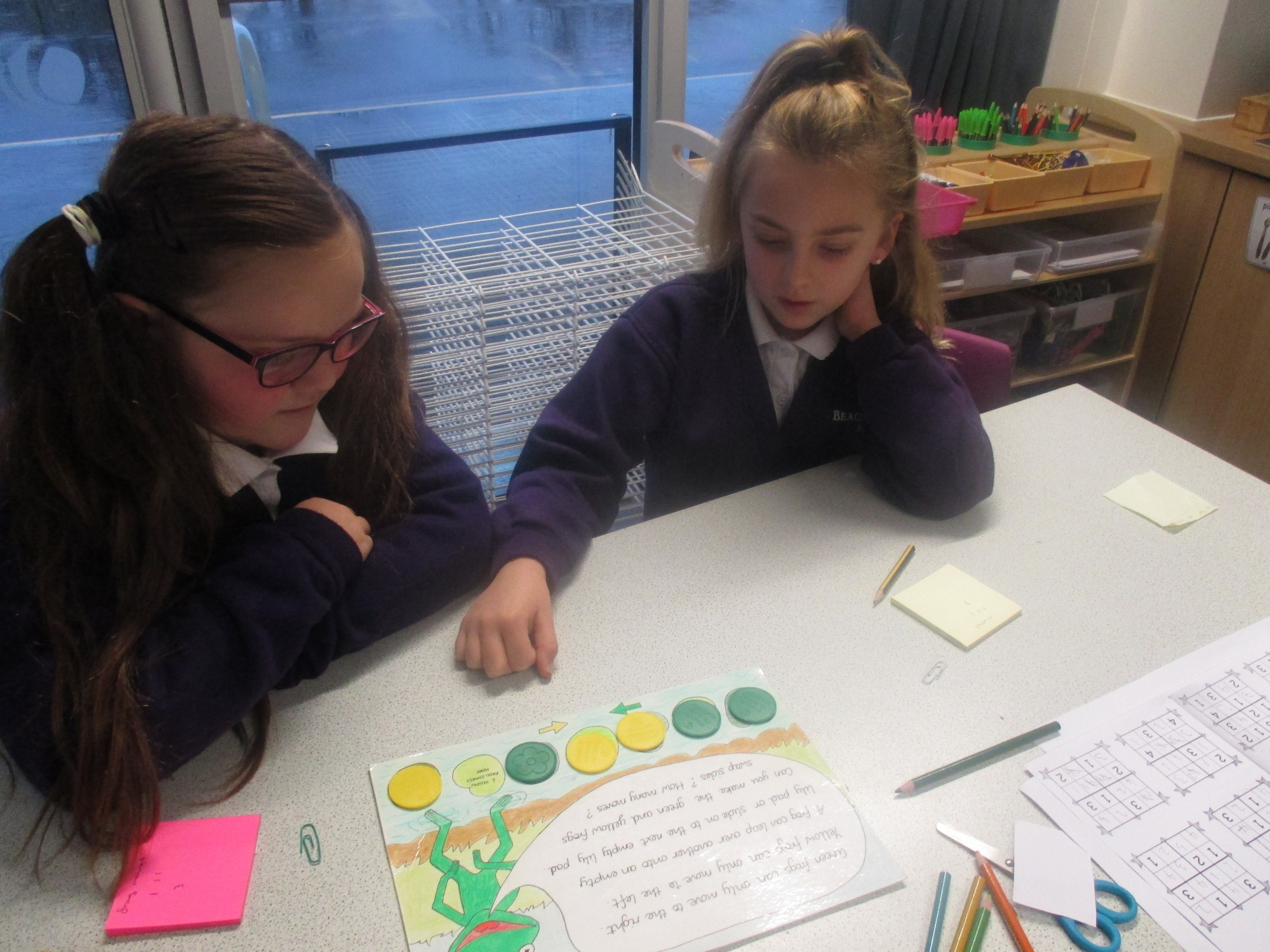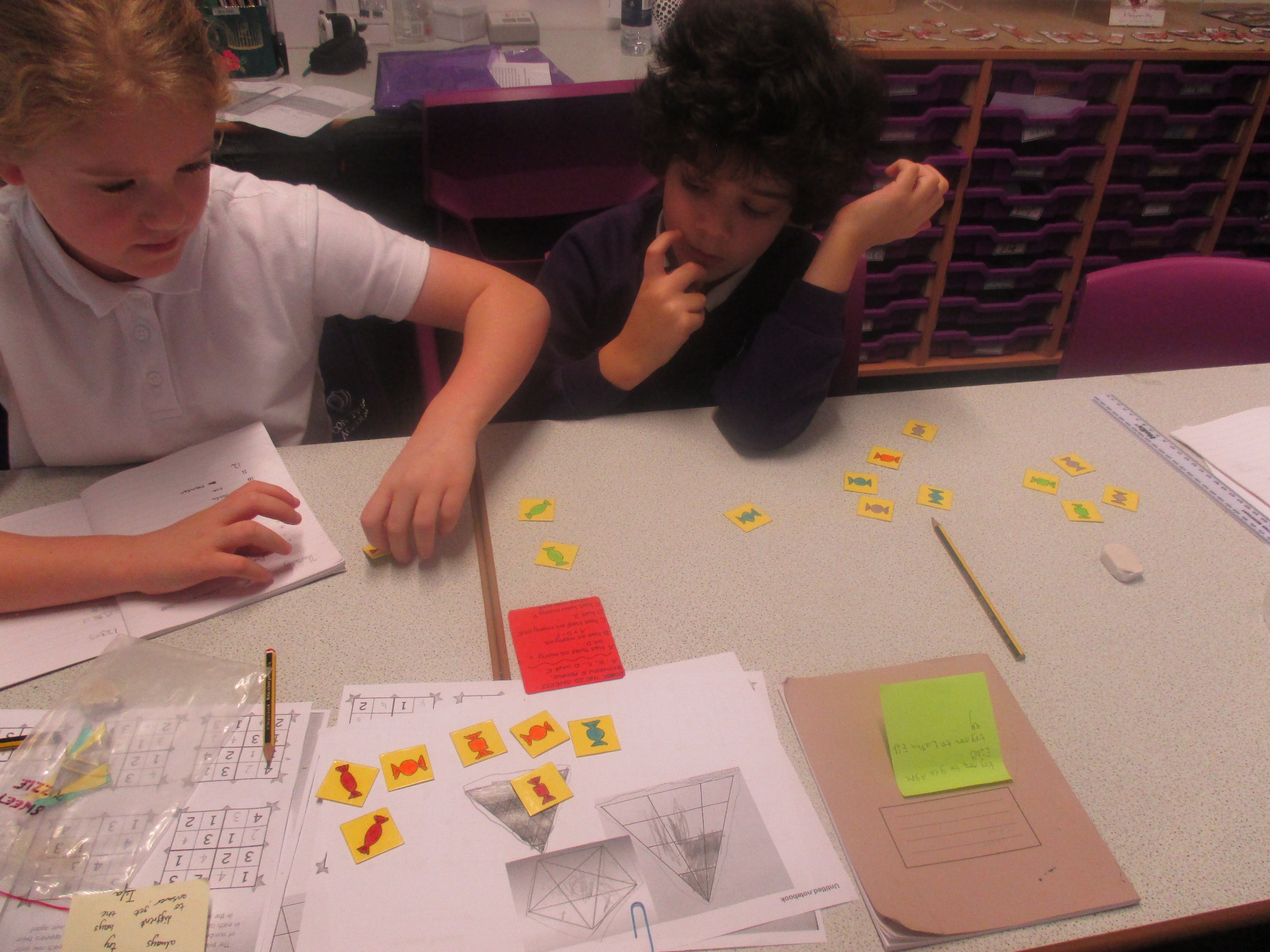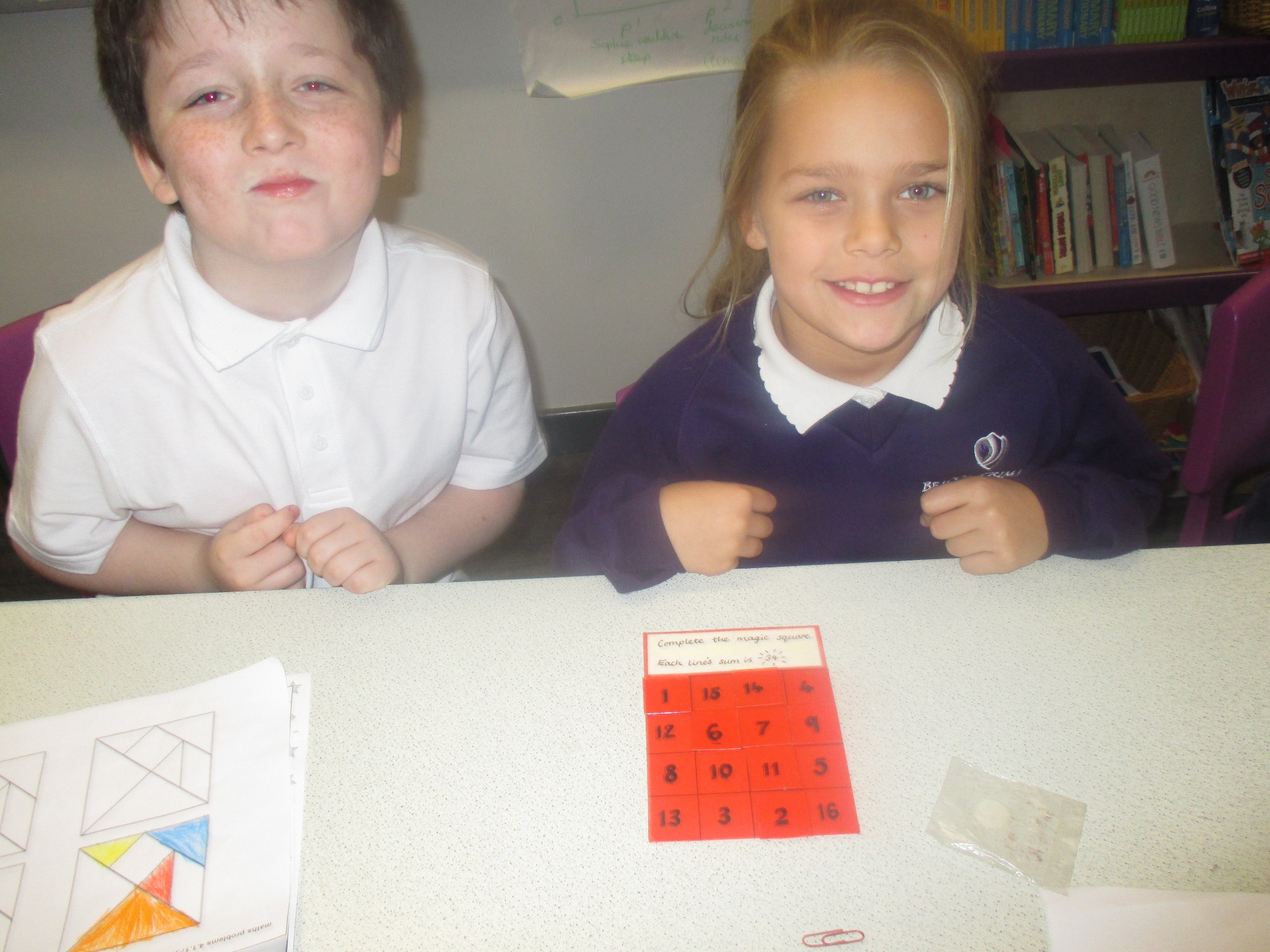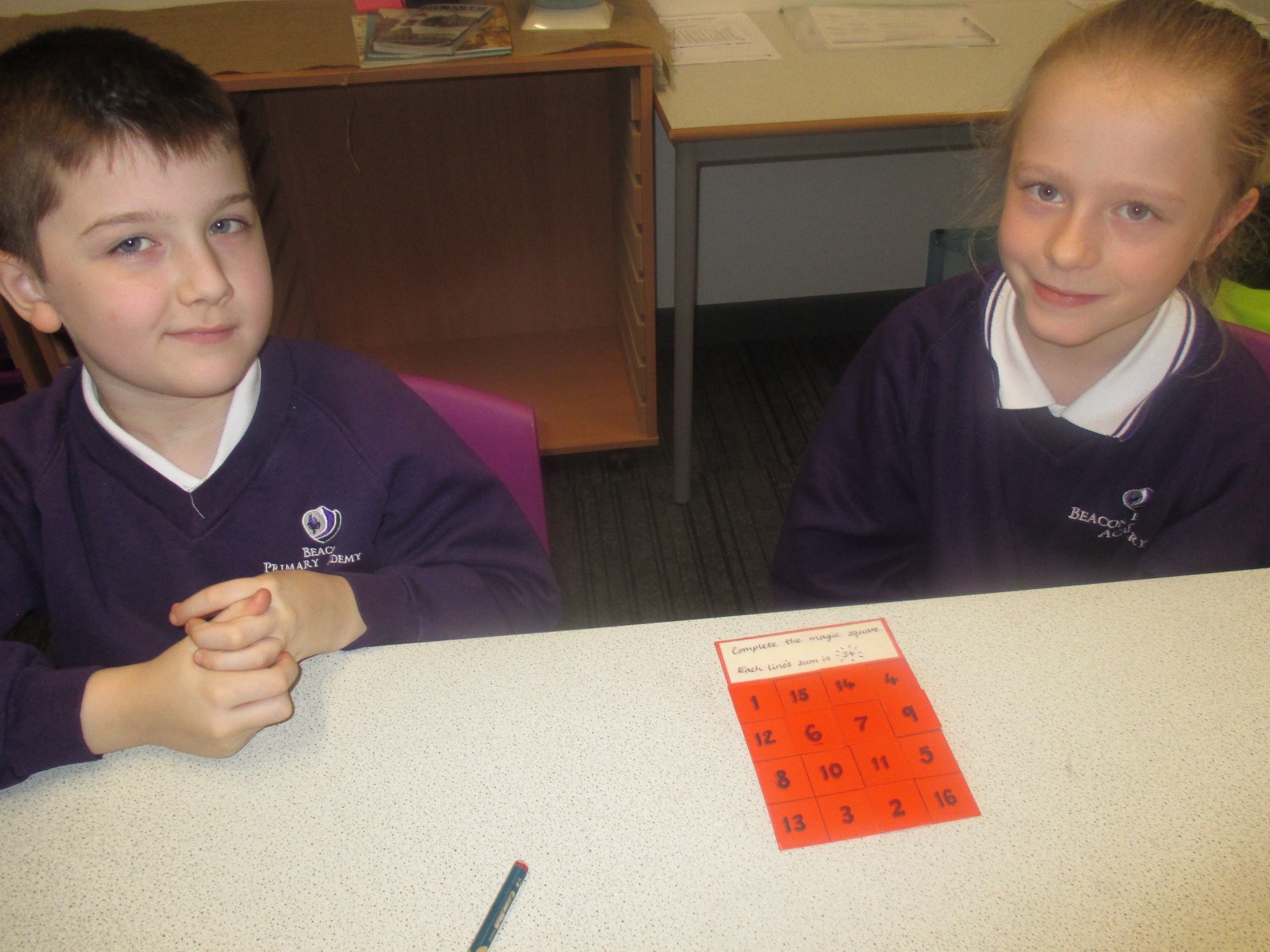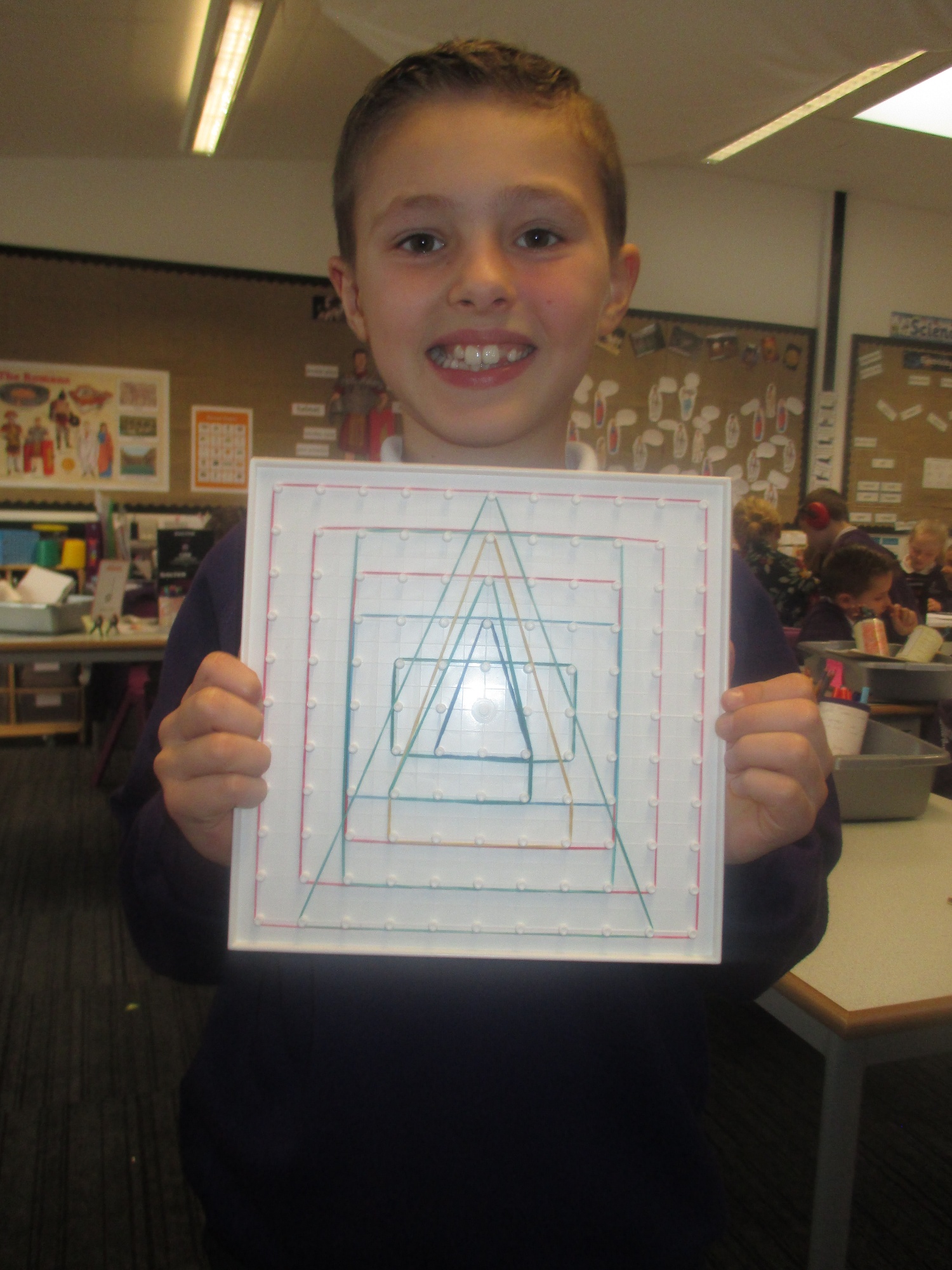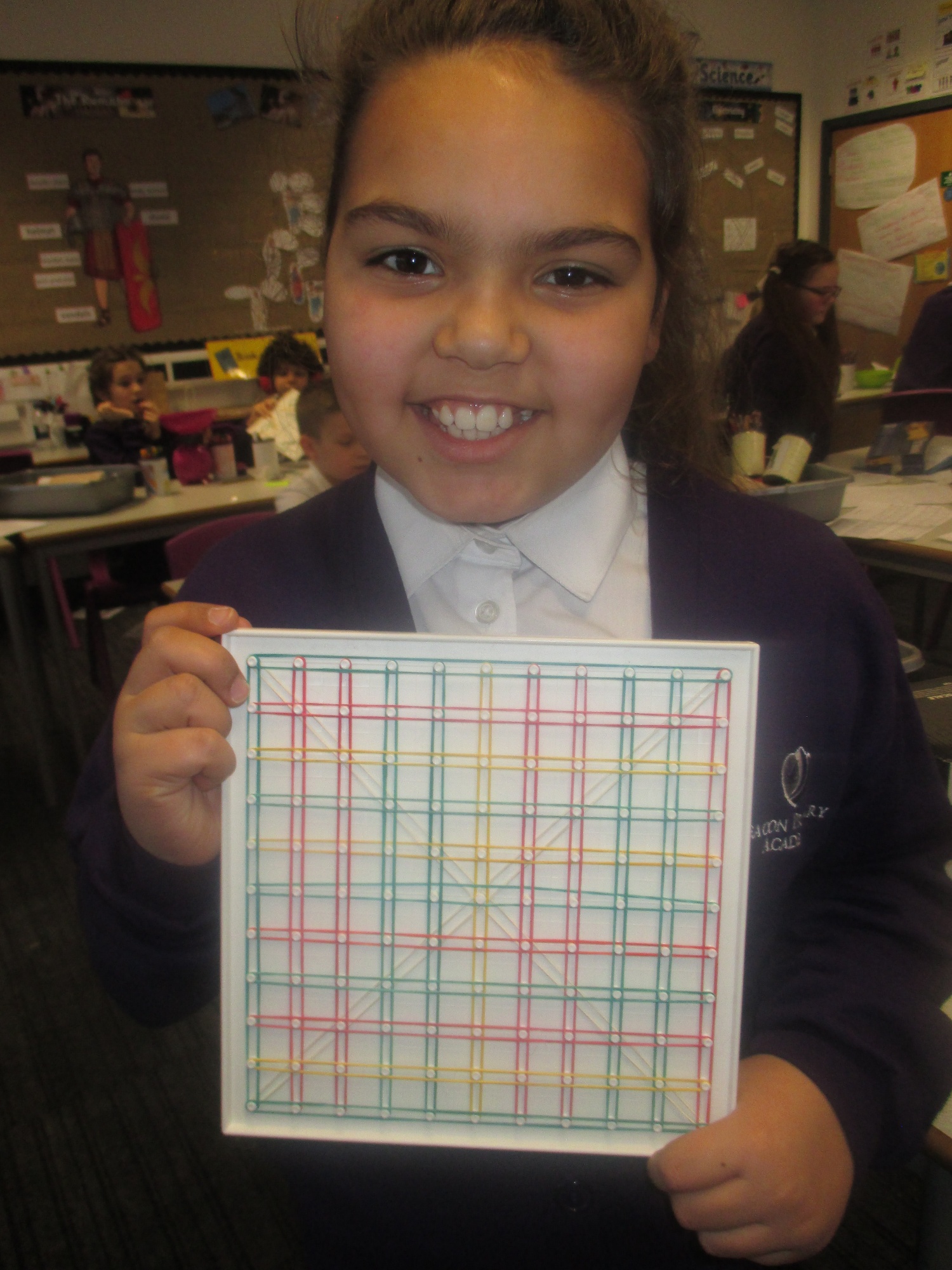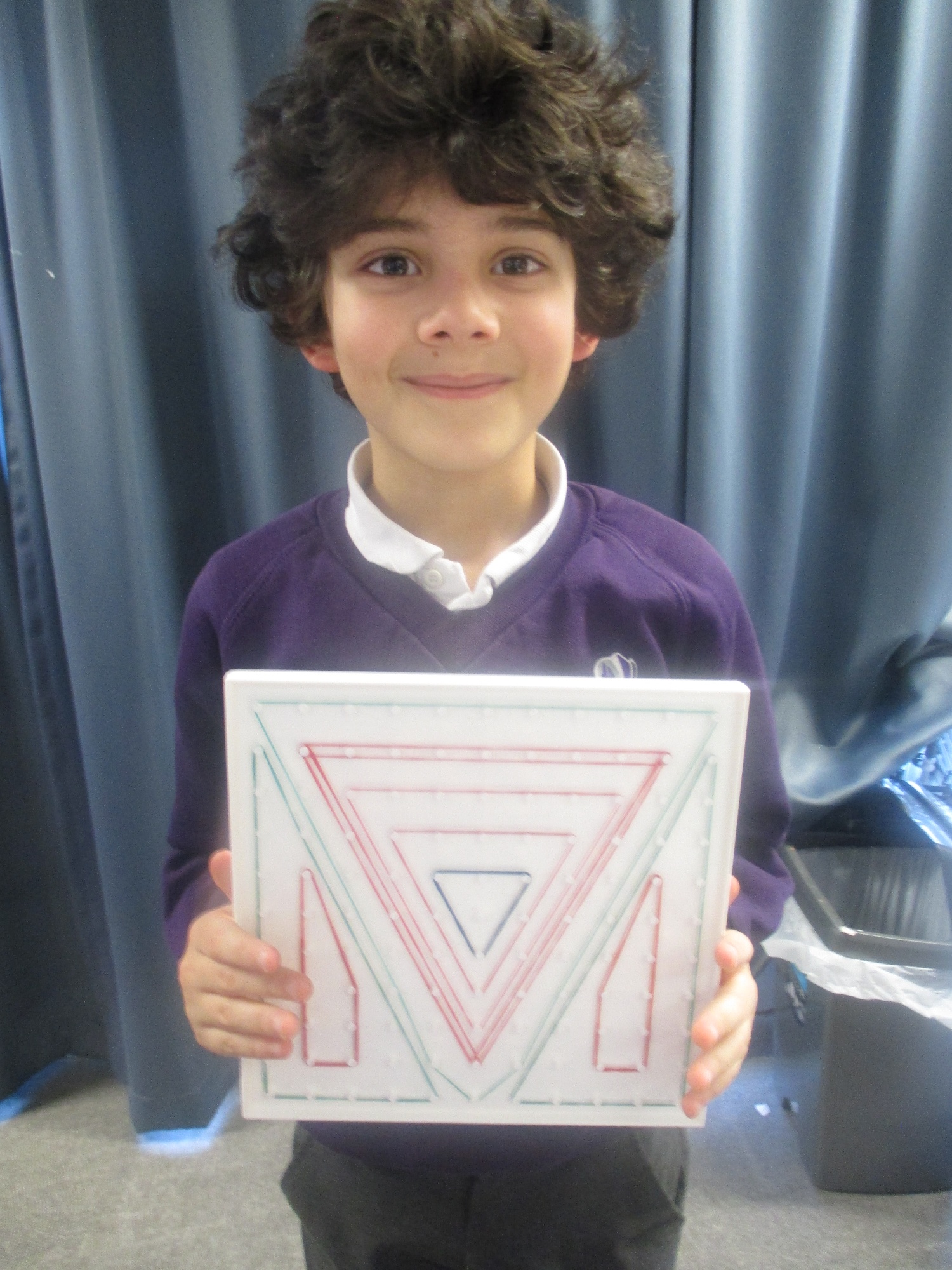 Some pupils became teachers and demonstrated their way of working.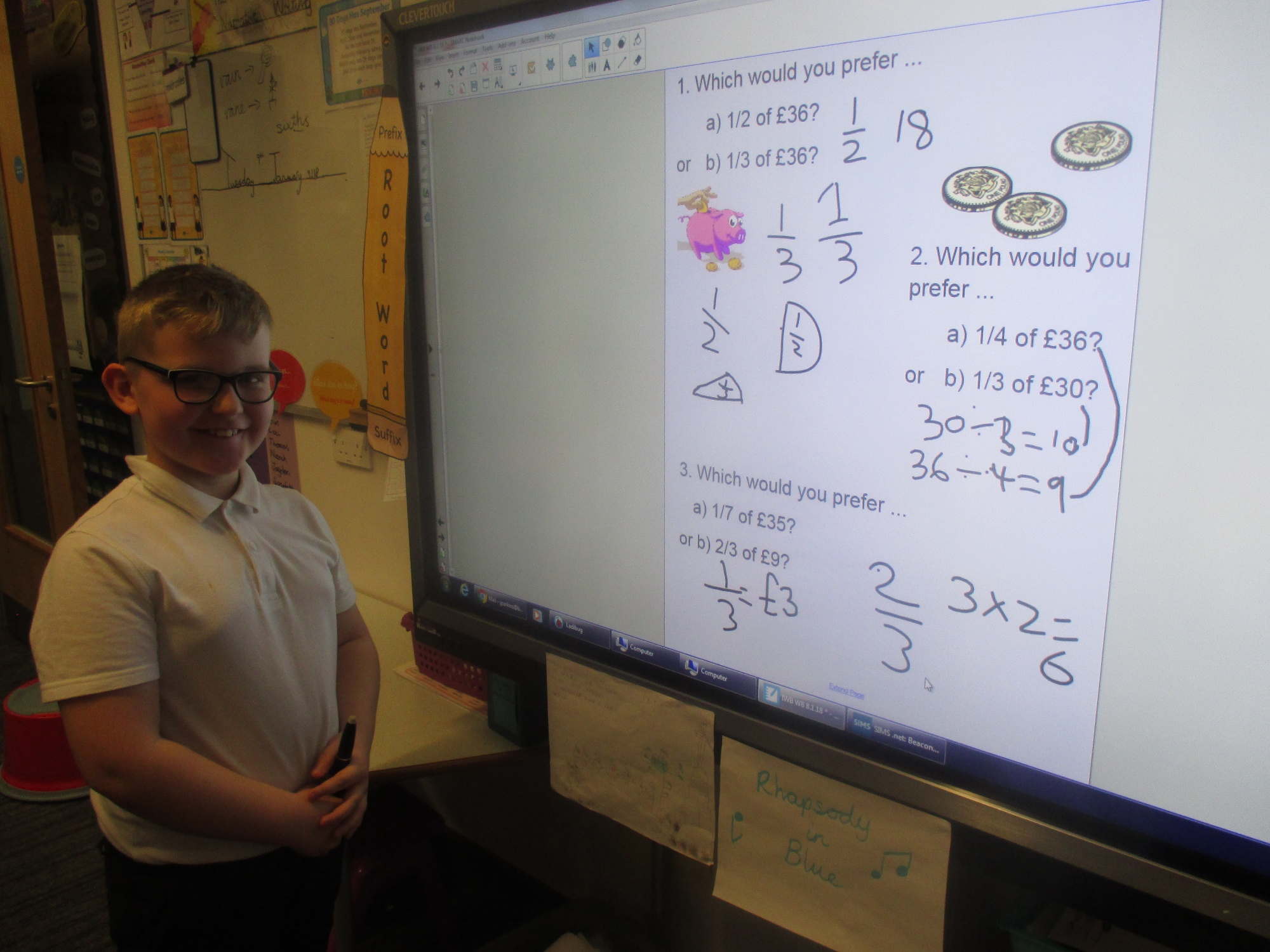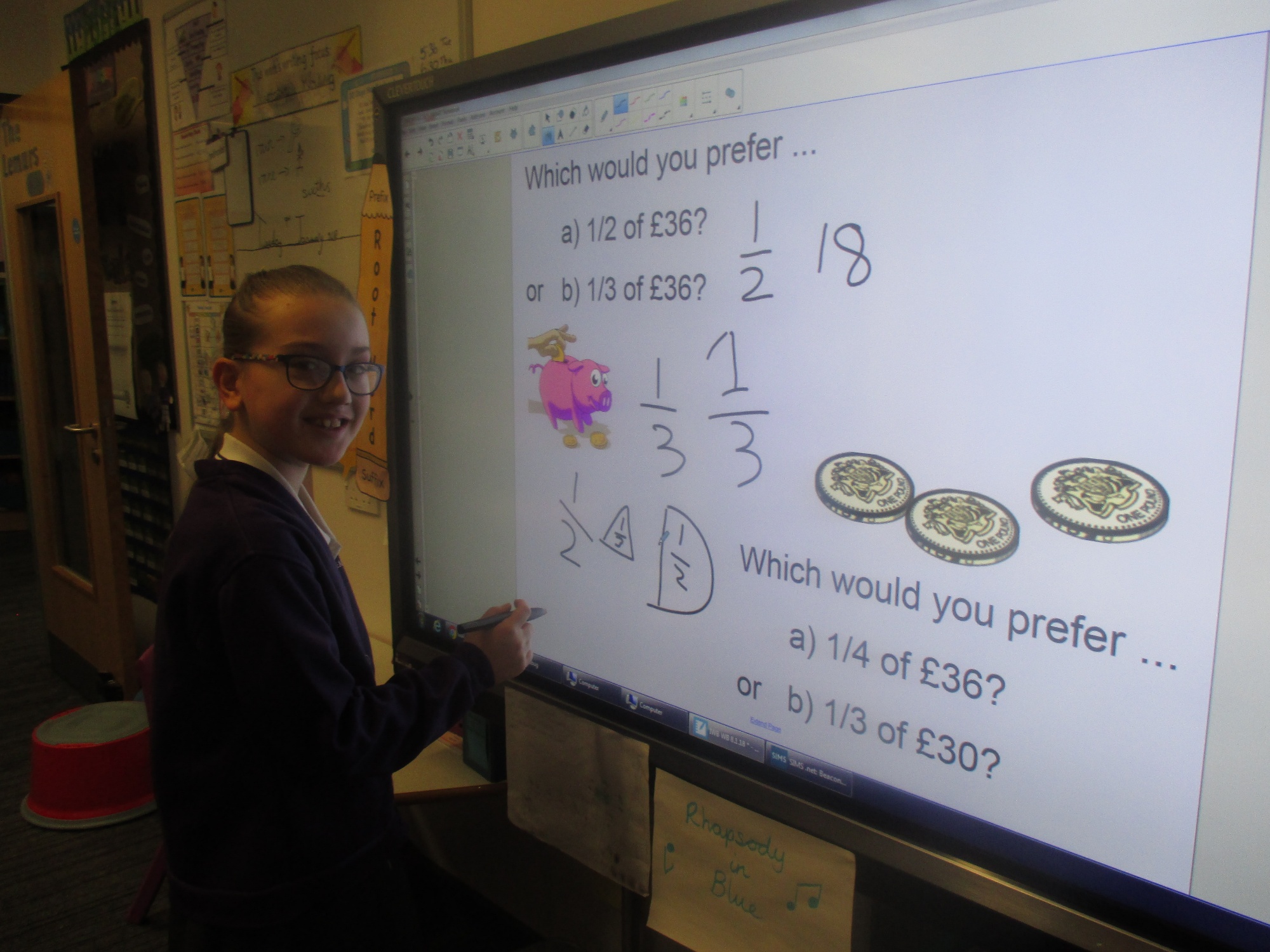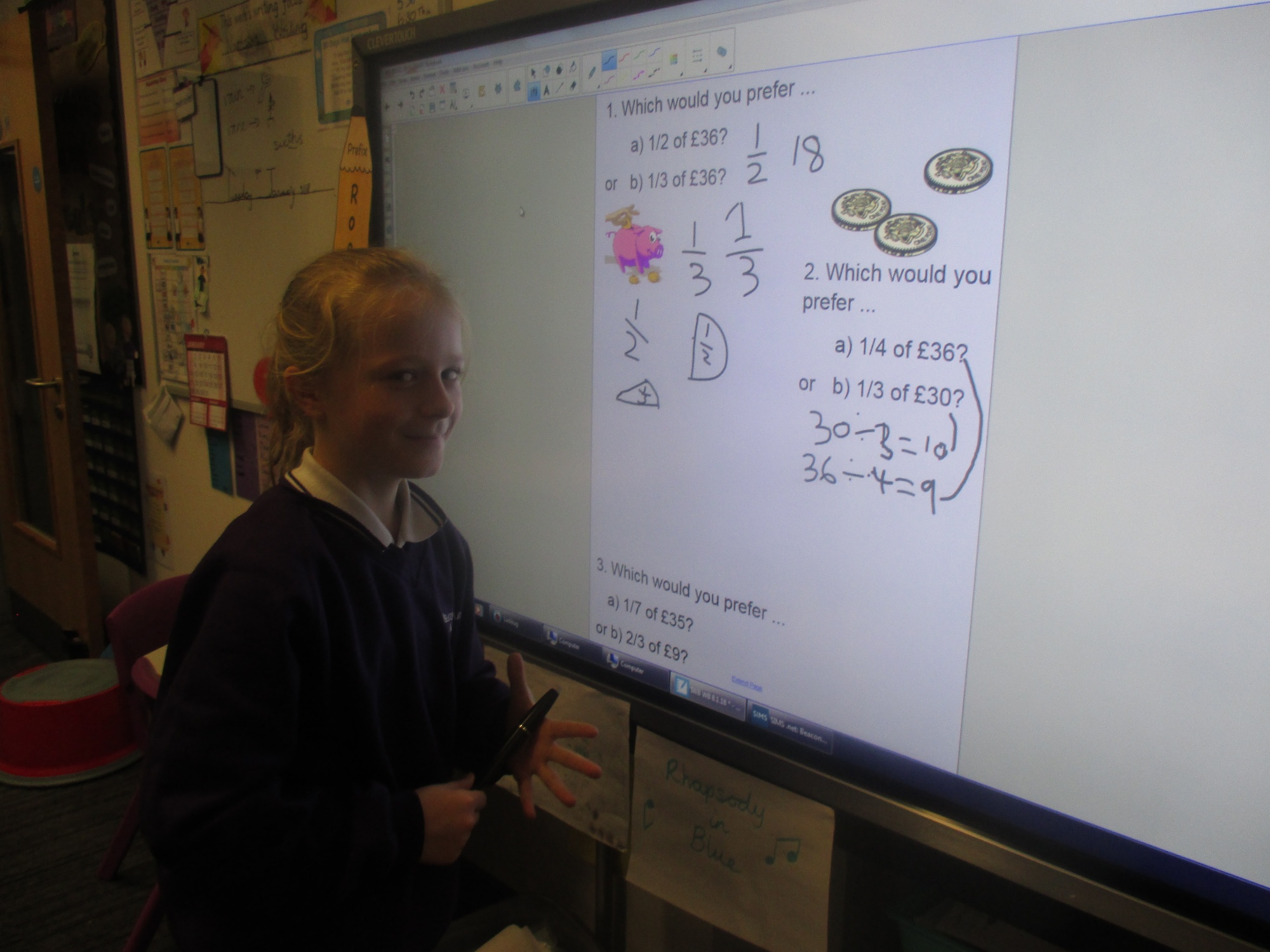 Week Beginning 11.12.17

We've certainly had a wintery theme this week in Year 4. Some of us went out in the snow to collect twigs and leaves for our DT project of making Iron Age houses. We enjoyed making the houses and it made us realise how hard it would have been to have made a life-sized one during the Iron Age! We even had a visit from The Queen of Narnia who came to answer our questions that we had written in our letters to her.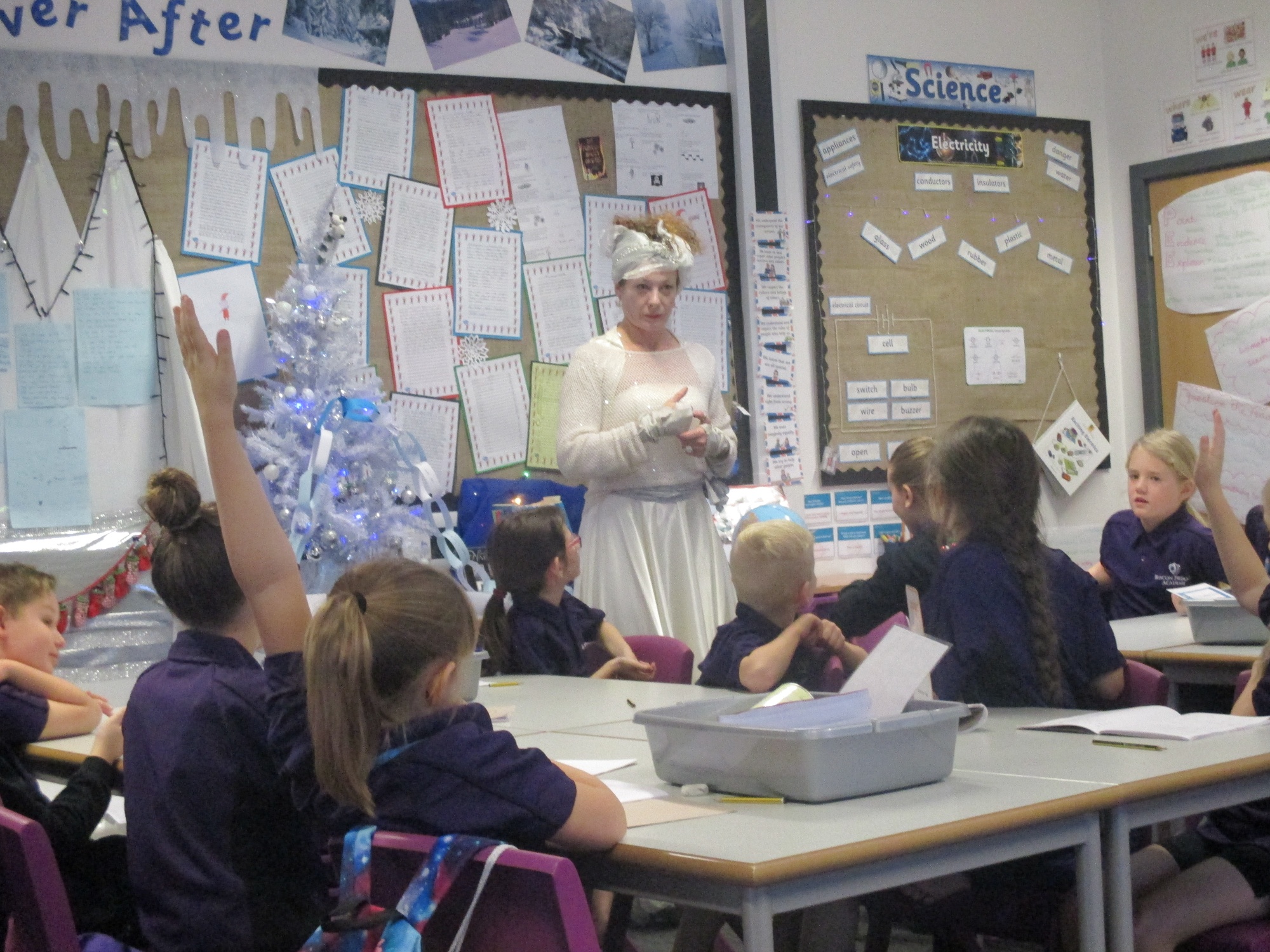 In English, we have been carrying out some peer-assessments on our story writing, and also proof-reading and editing Larry the Lemur's story. We are getting very skilled at knowing what makes an effective piece of writing and how to improve our own writing independently. In Maths, our elf on the shelf has been setting us some challenges and we have been making our own Christmas-themed calculations.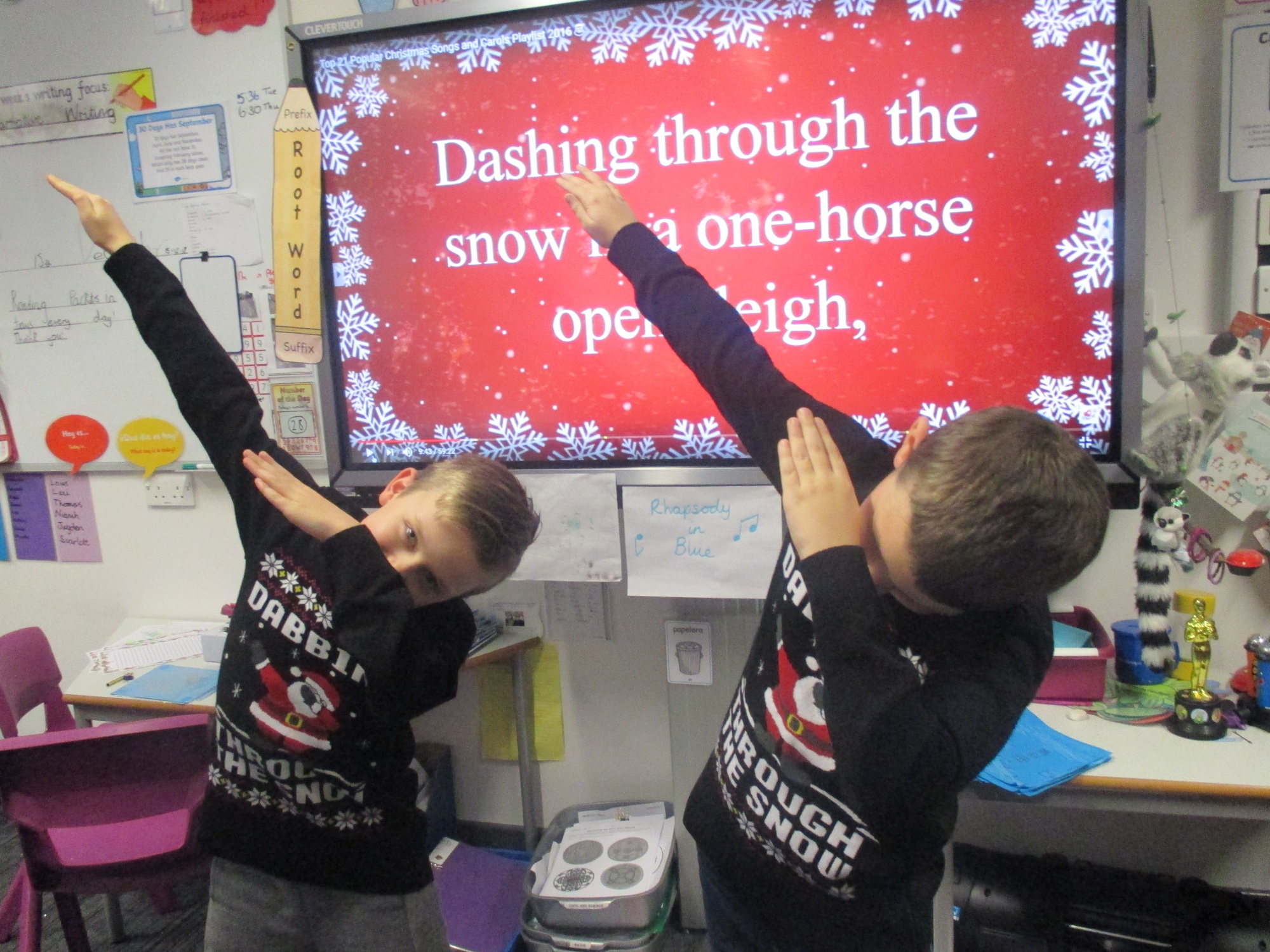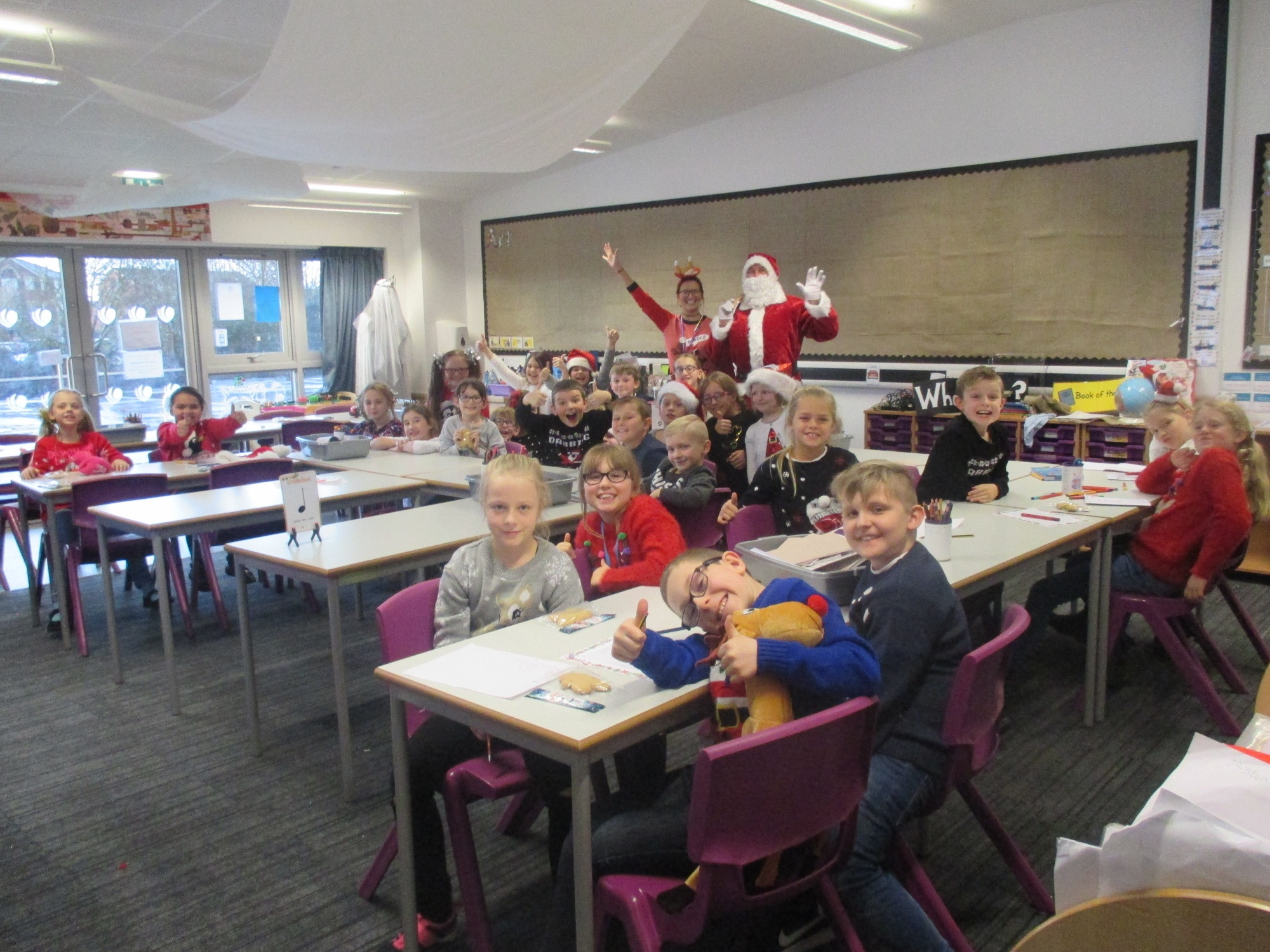 Week Beginning 4.12.17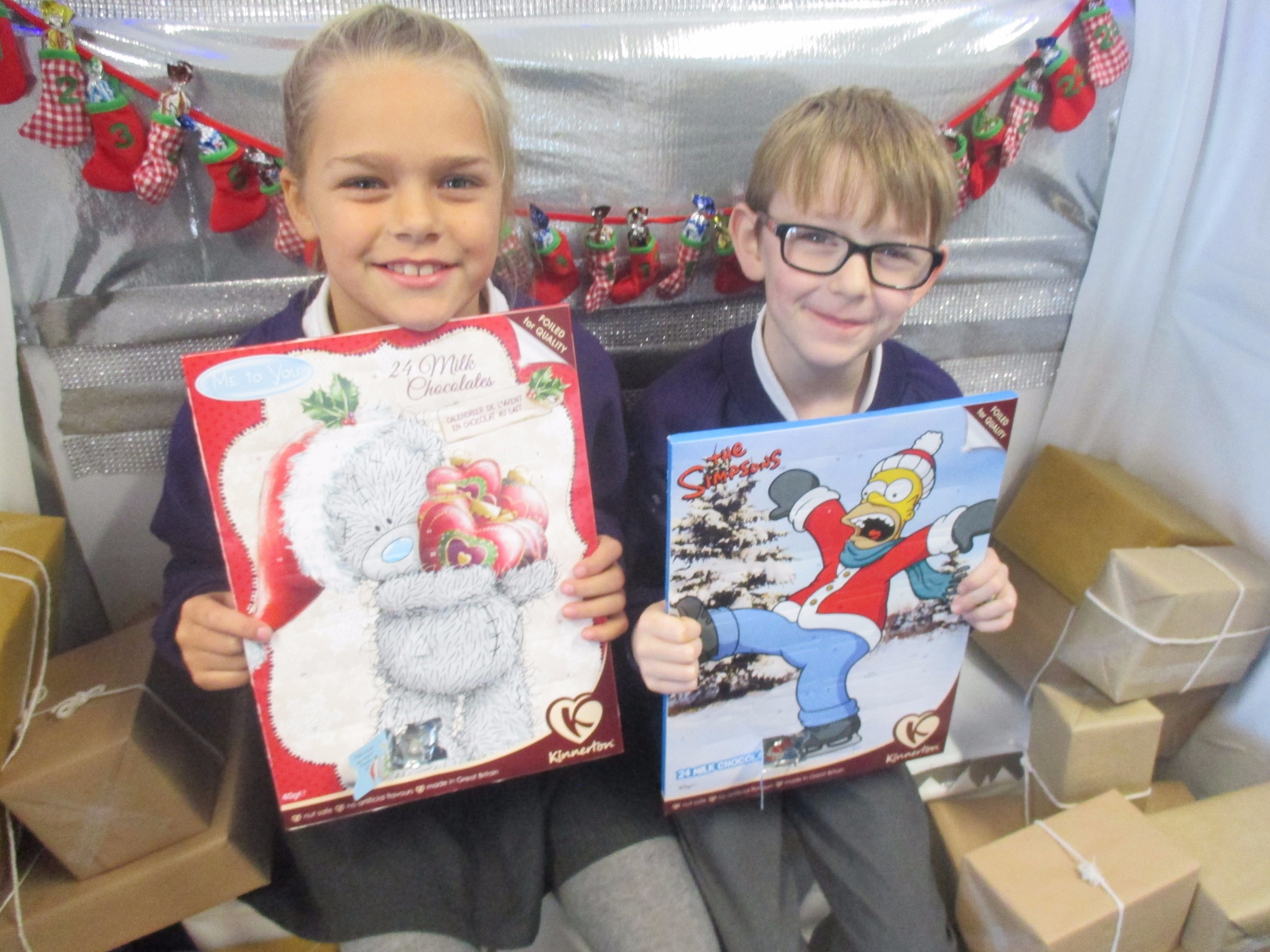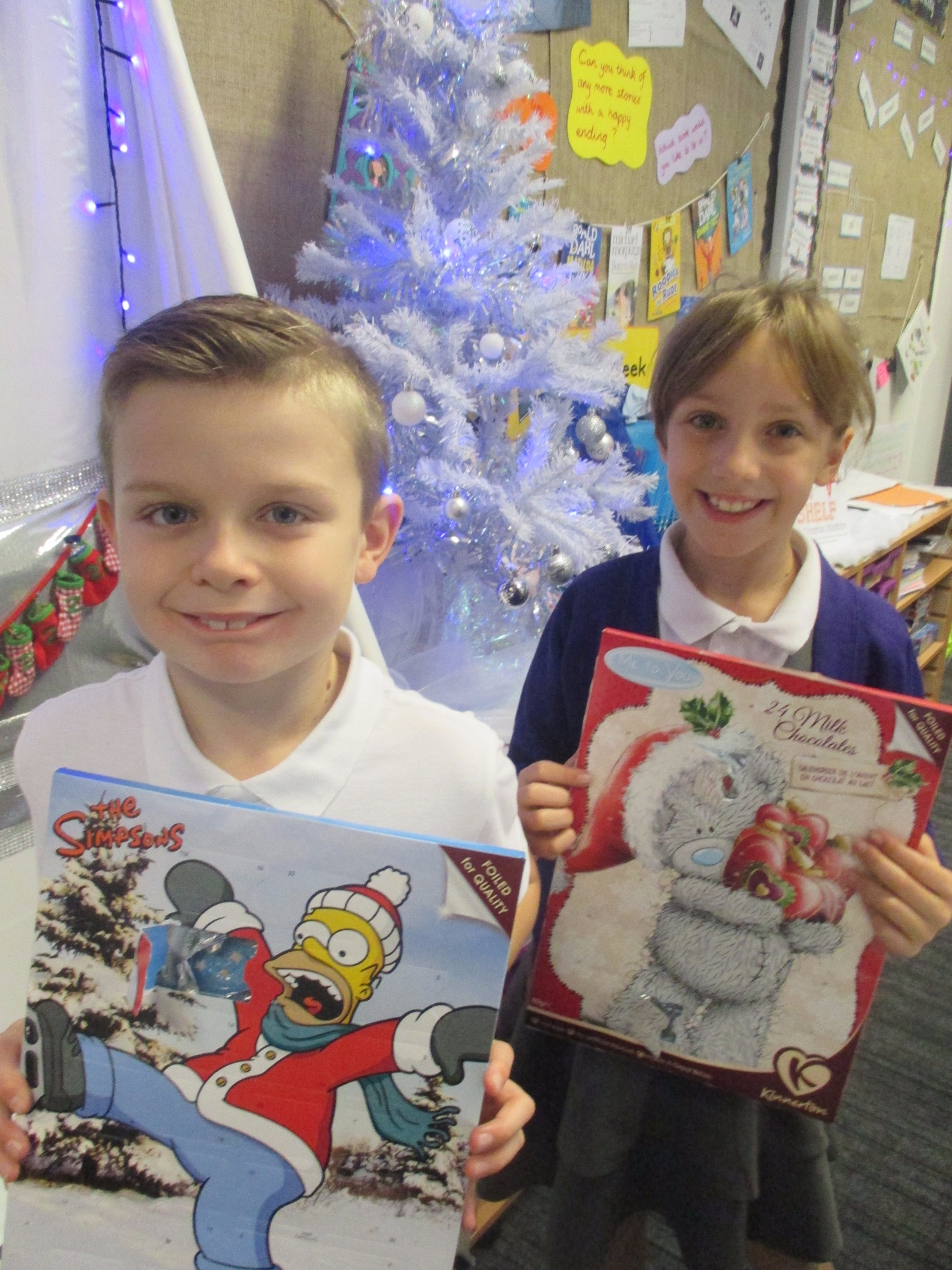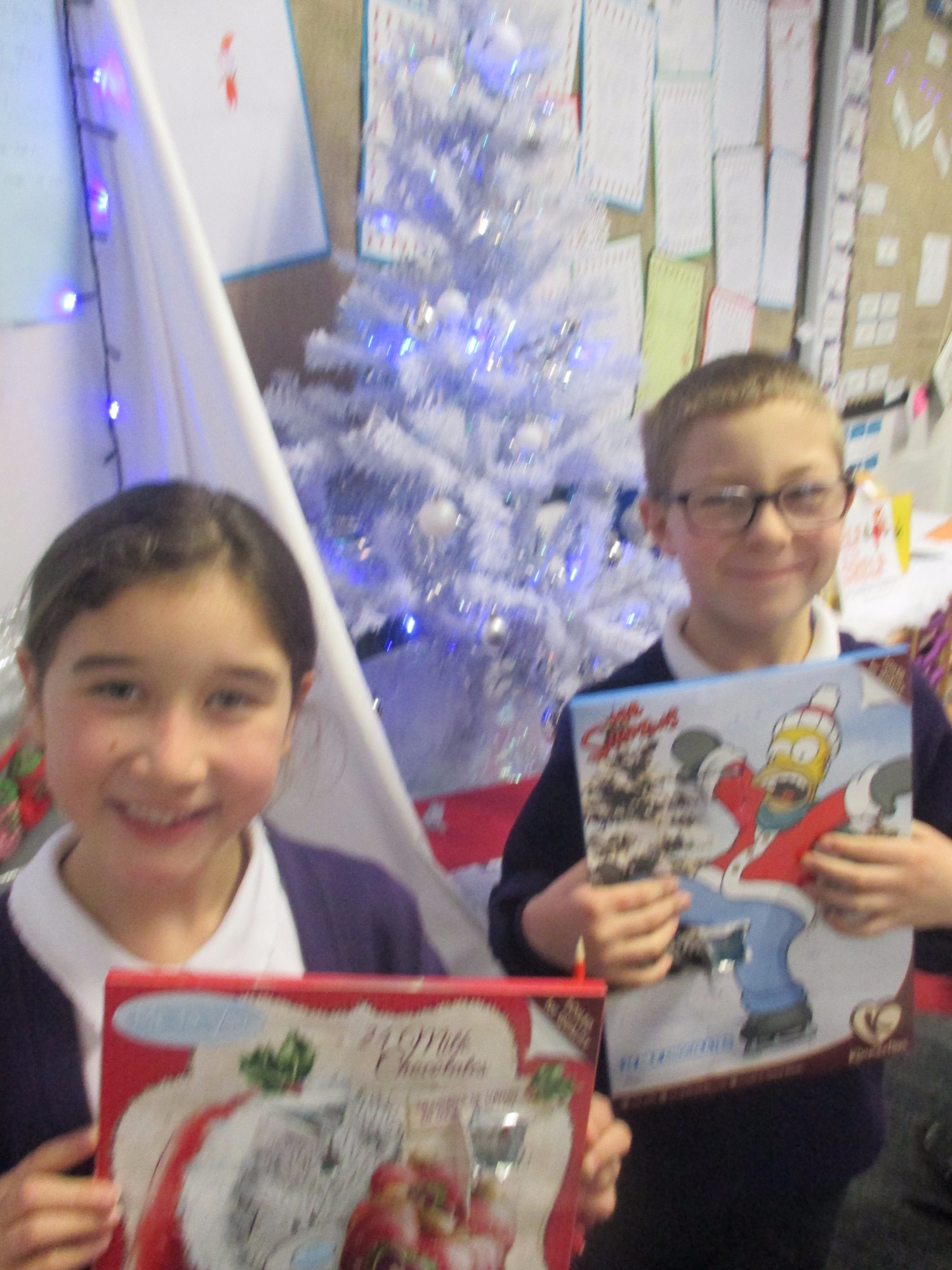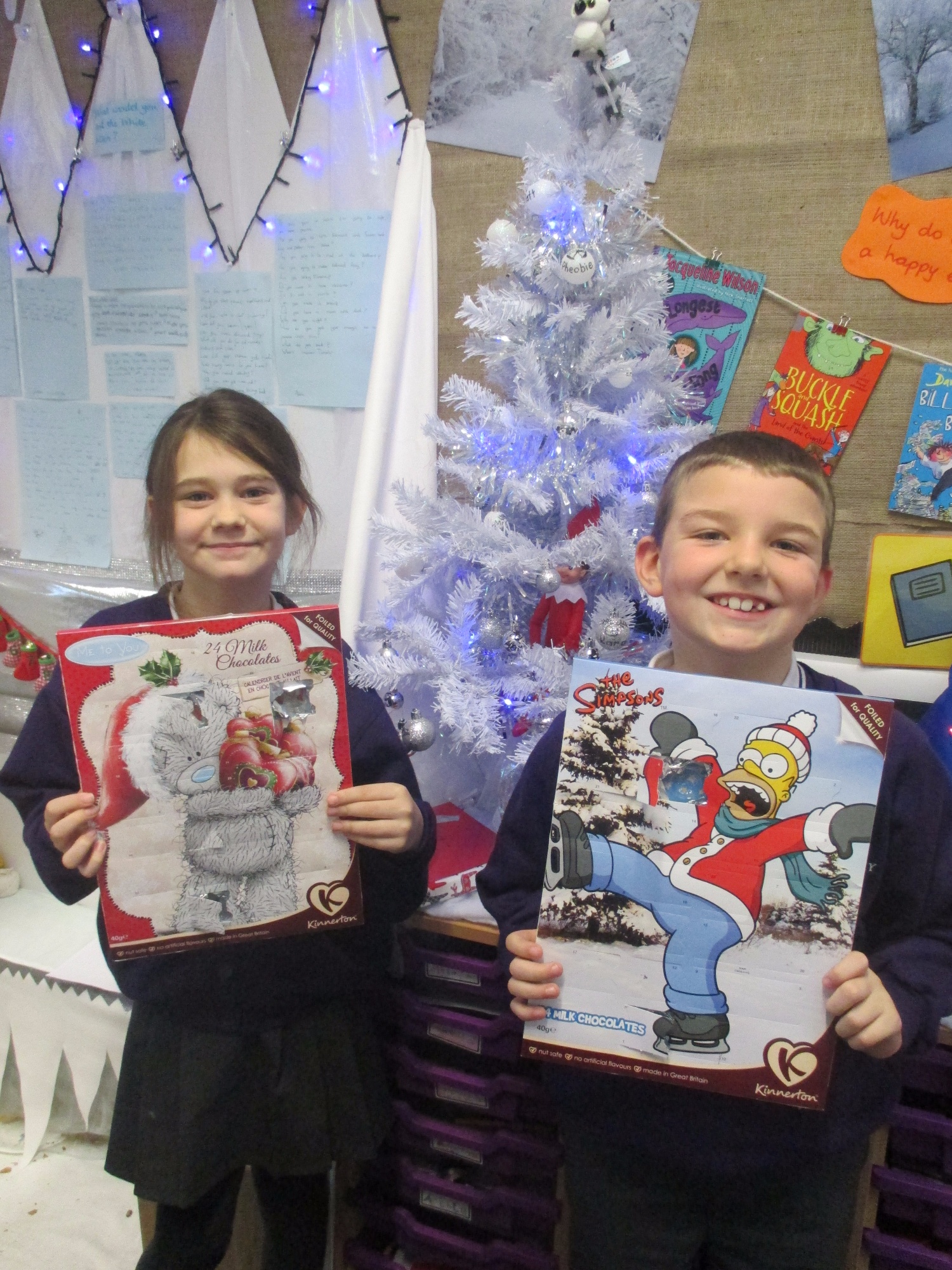 The Lemurs have been working hard this week, writing their extended stories about stepping back into the Iron Age. In Maths, they have been completing challenges using all four operations: addition, subtraction, multiplication and division. Remember to keep practising how to tell the time at home, as we will be working on more time problems soon.
Through our Guided Reading, we have researched into Iron Age Roundhouses as well as being kept up to date with worldwide news through our First News sessions. After our research, we designed our own Iron Age houses. The children had to choose their own materials from school for this, and will be making their models in their DT lesson on Tuesday next week.
We have been creating some super artwork on a winter theme and have been especially good at tidying up all of the glue and glitter at the end of it too!
Week Beginning 27.11.17

The Lemurs have been using their History learning in their writing this week, planning their time travelling stories about the Iron Age. In Maths, they have also been solving some really challenging time problems, converting seconds, minutes and hours, as well as days, weeks and months. Please keep practising this at home, especially as you are counting the days until Christmas!
In Science, we have been learning more about circuits, and made a human circuit in class when we pretended to be parts of a circuit including buzzers! Remember that you can access the lesson activities from the espresso website at home too.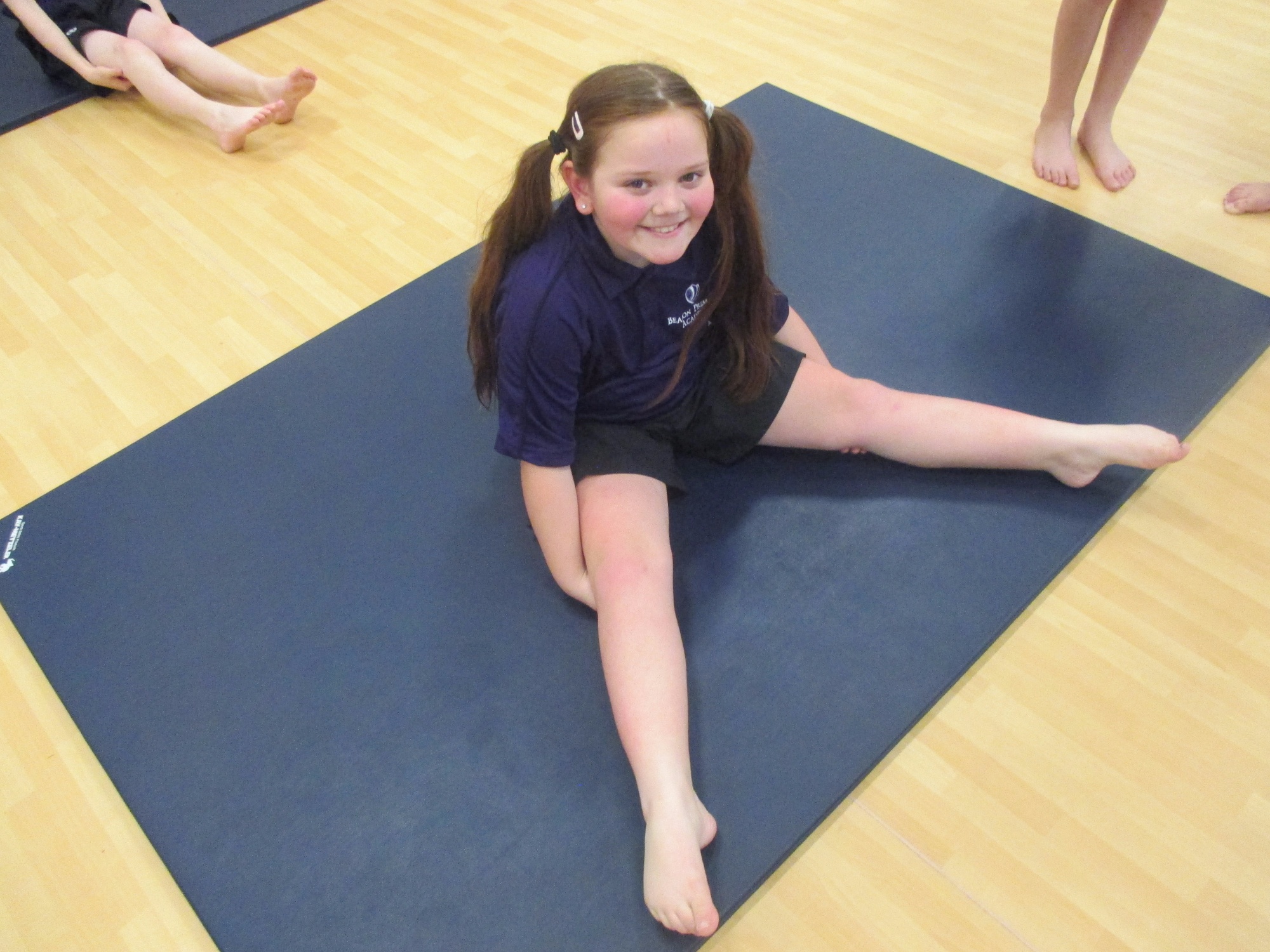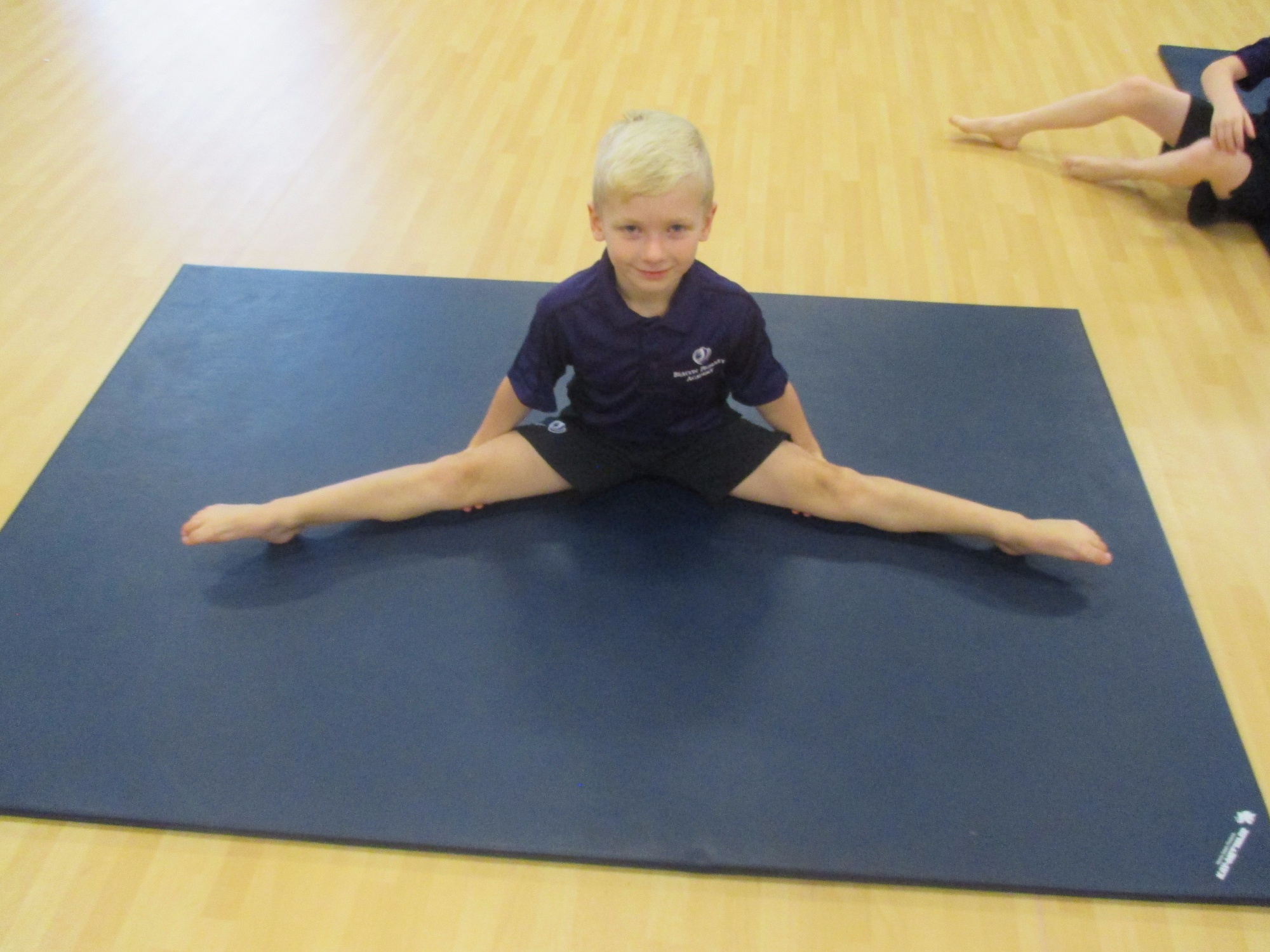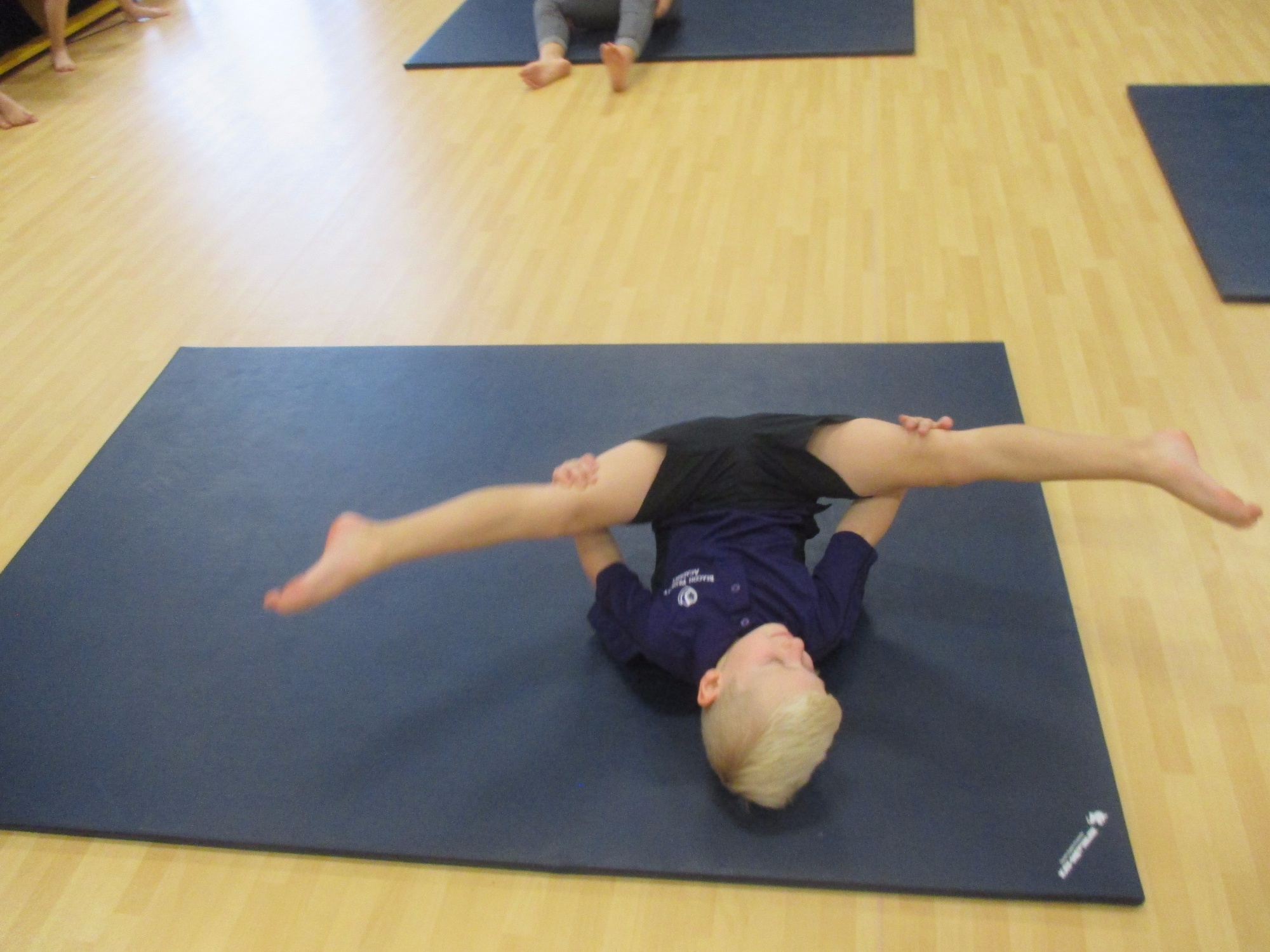 Our PE session was great fun, practising different ways of rolling, and we enjoyed creating our own postures in yoga this week to represent Mr Beaver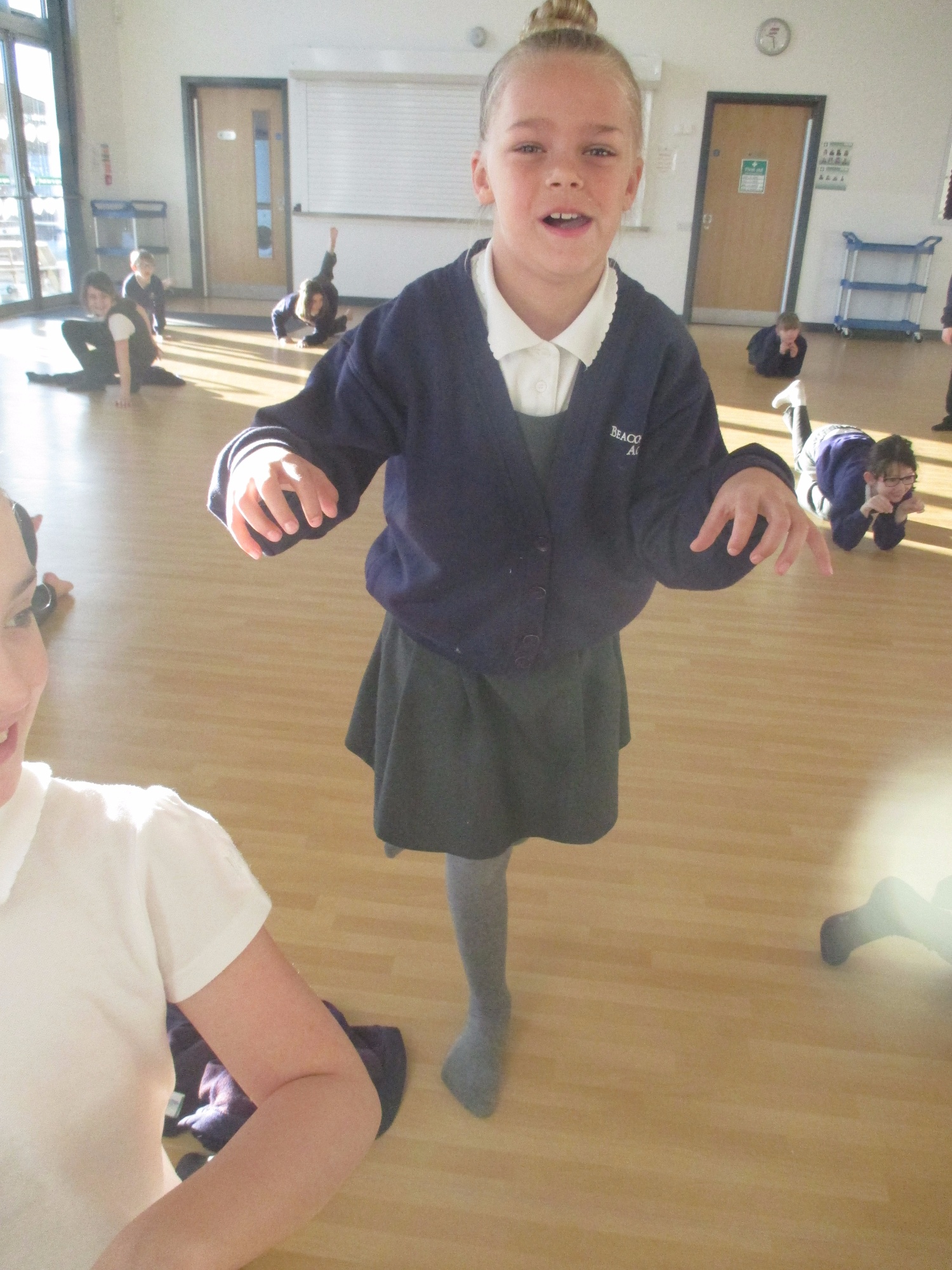 from our class story, The Lion the Witch and the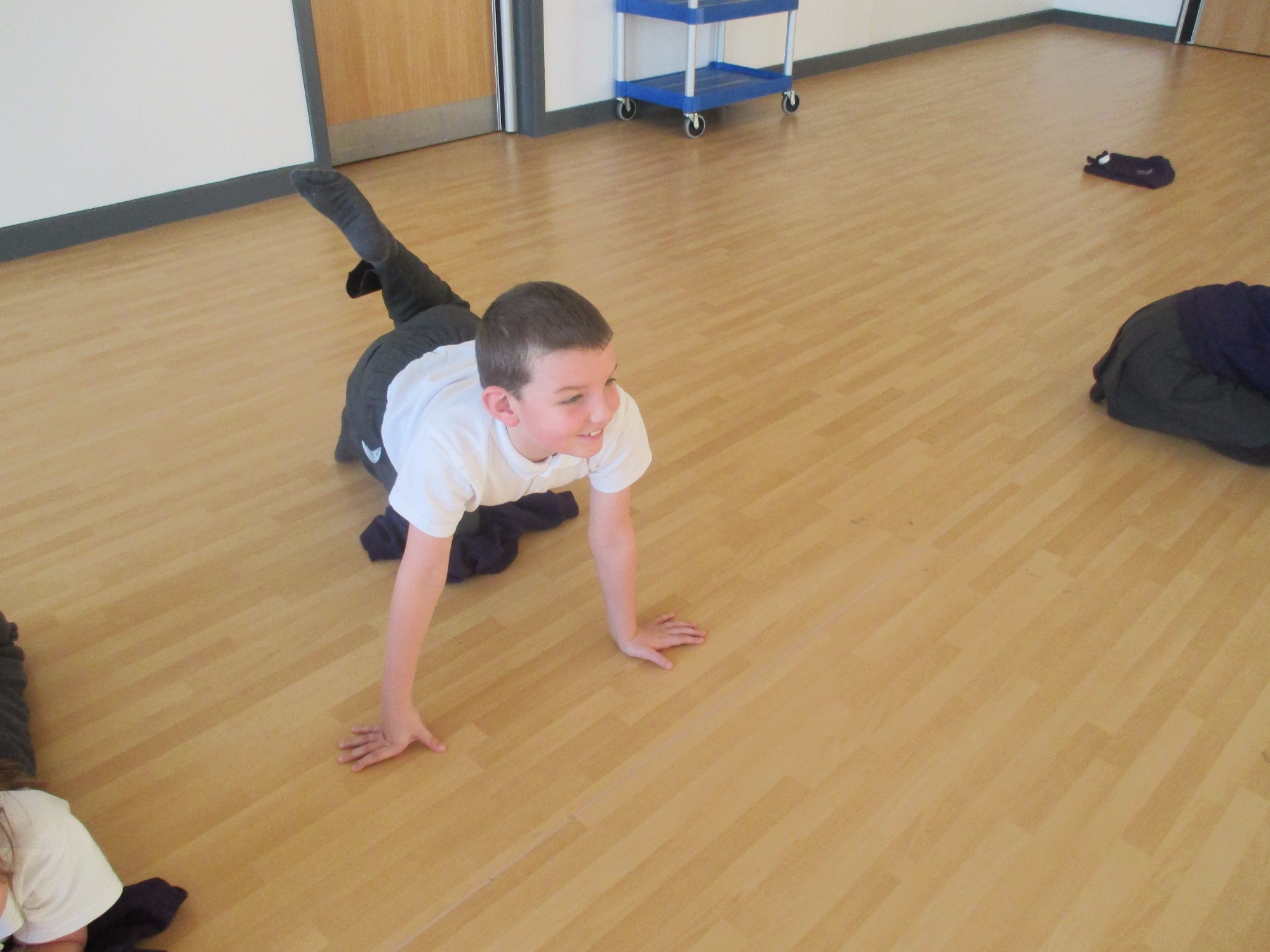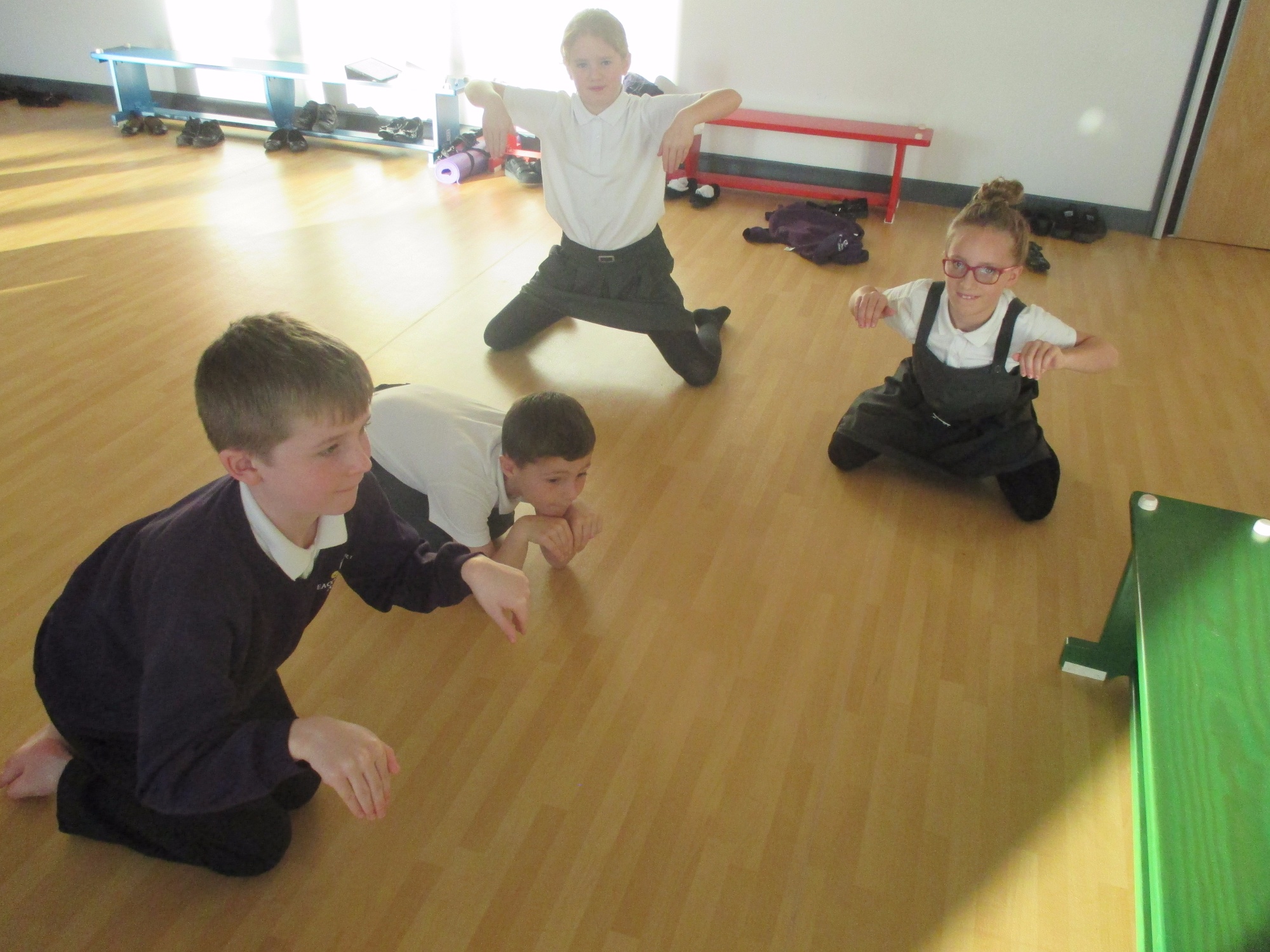 Wardrobe.
Week Beginning 20.11.17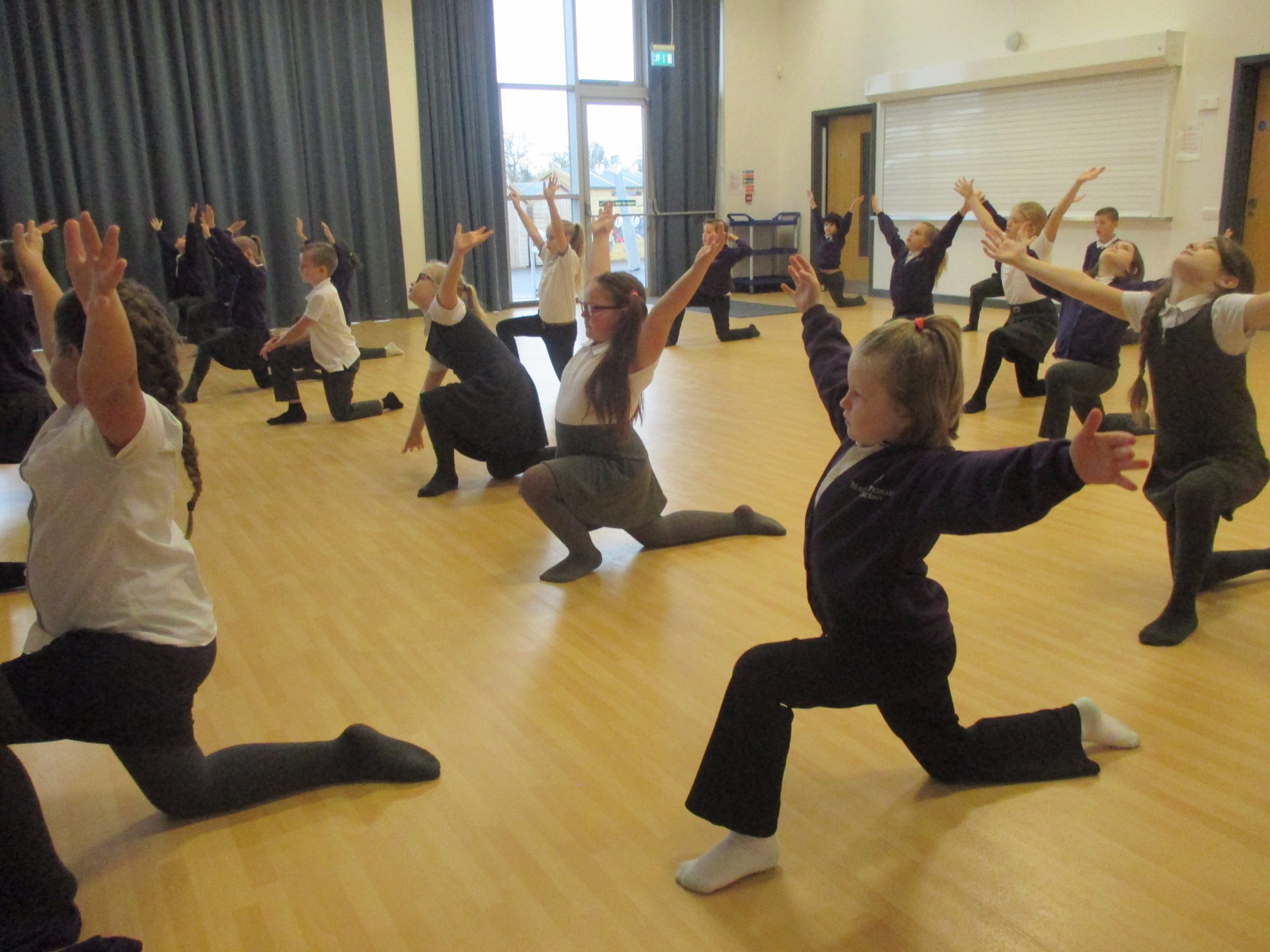 The Lemurs have been stepping into the Land of Narnia again this week in our English, Maths and Yoga sessions. In English, we have been writing story settings using a Narnia theme, and in Maths, we have been learning about negative numbers – like the weather in Narnia! Keep looking out for negative numbers at home and let us know how many you can find.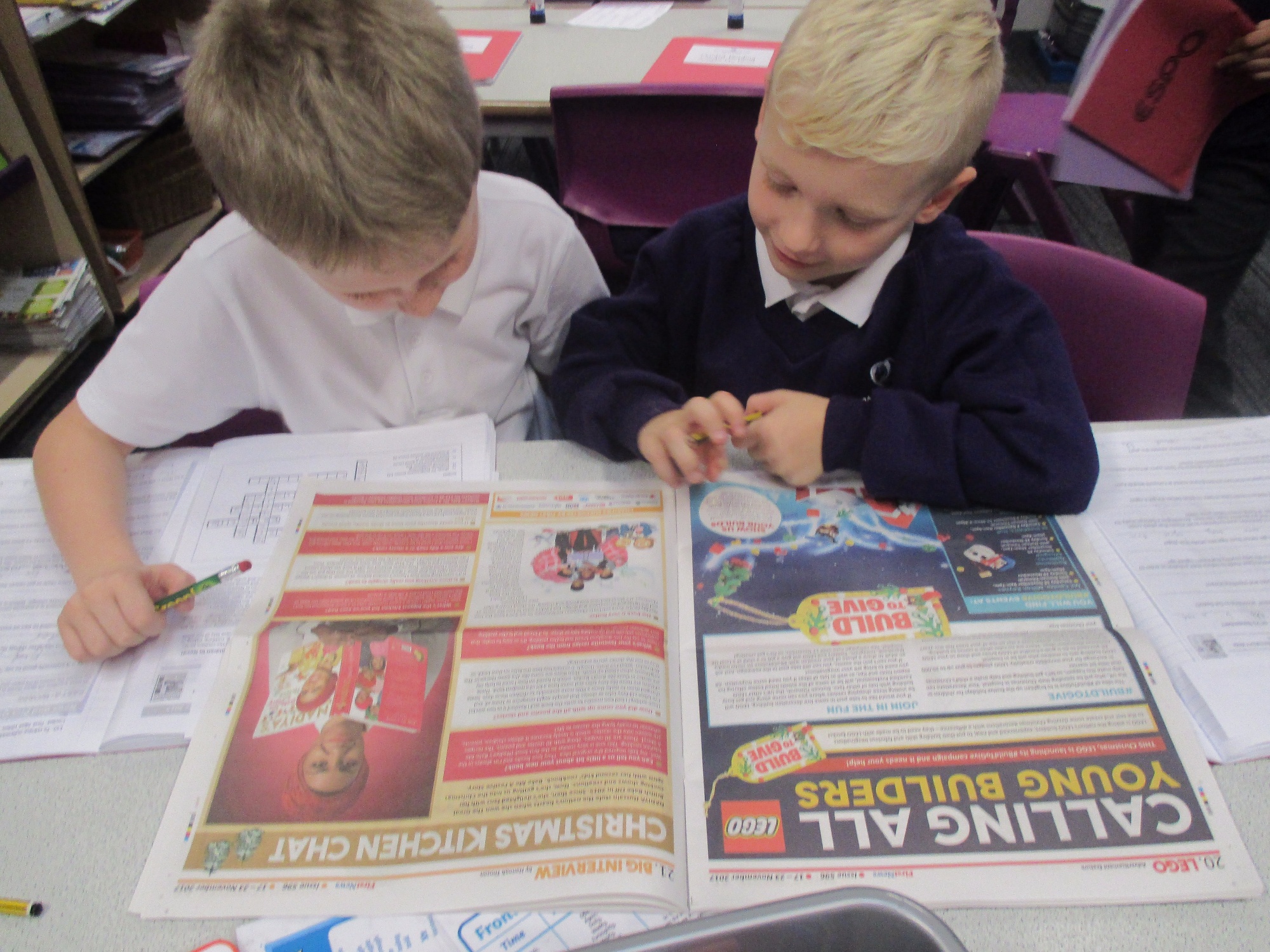 We have enjoyed keeping up to date with national and world-wide news this week by reading our First News articles. We have been learning about National Road Safety Week, and made road safety posters to remind drivers about keeping their speed down, especially near schools. This linked with our Balanceability session with Mr. Cameron too when we thought about how we can be safe on our bicycles. Look out for our posters appearing soon!
Week Beginning 13.11.17

It's been another busy week for the Lemurs! In Science, we've been sorting appliances into mains or battery powered. Have a look at home to find more if you can. In Maths, Miss Chapman brought in some of Mr. Tumnus' parcels for us to measure the perimeter of the rectangular faces. Can you find the perimeter of more objects at home?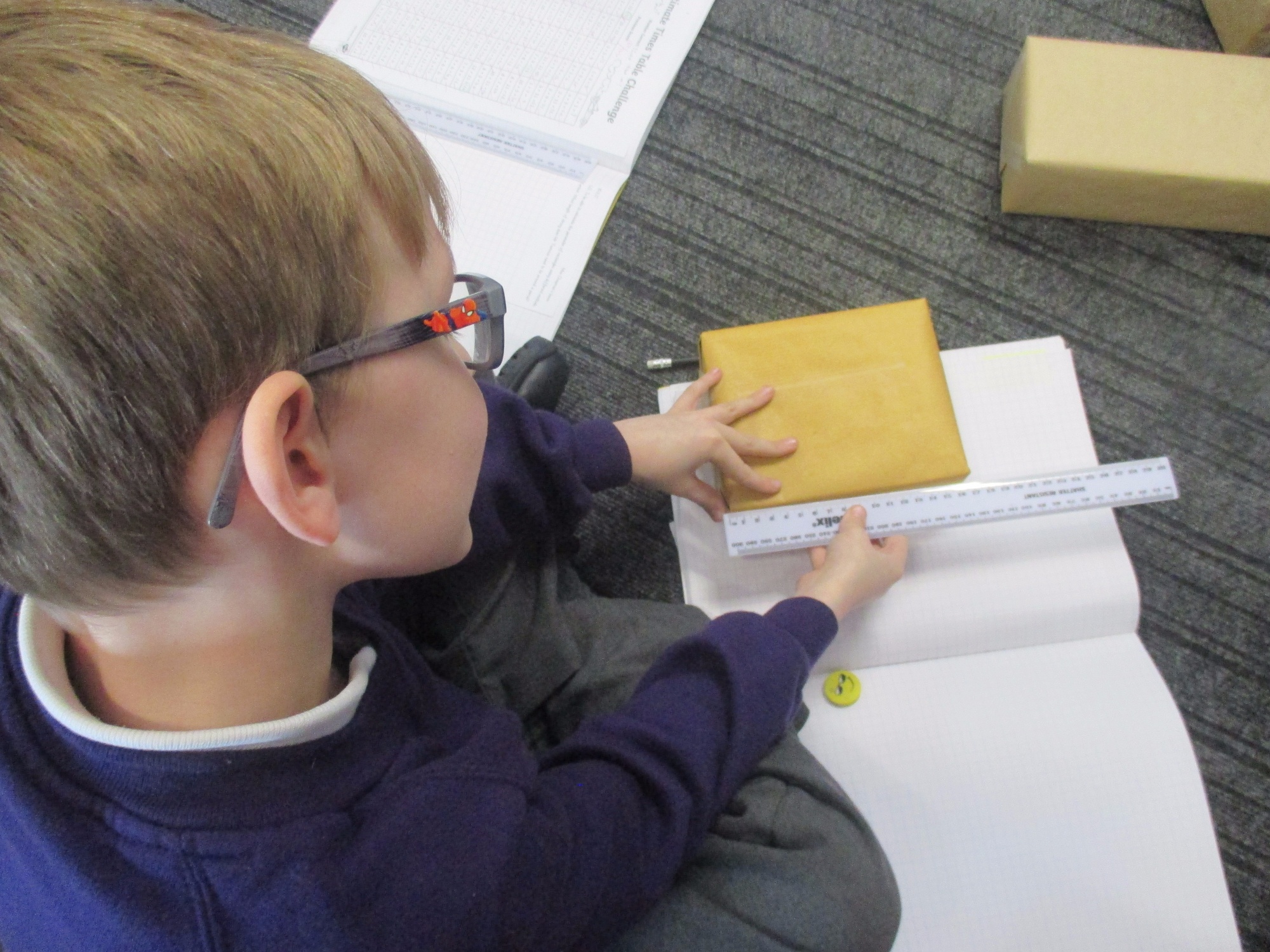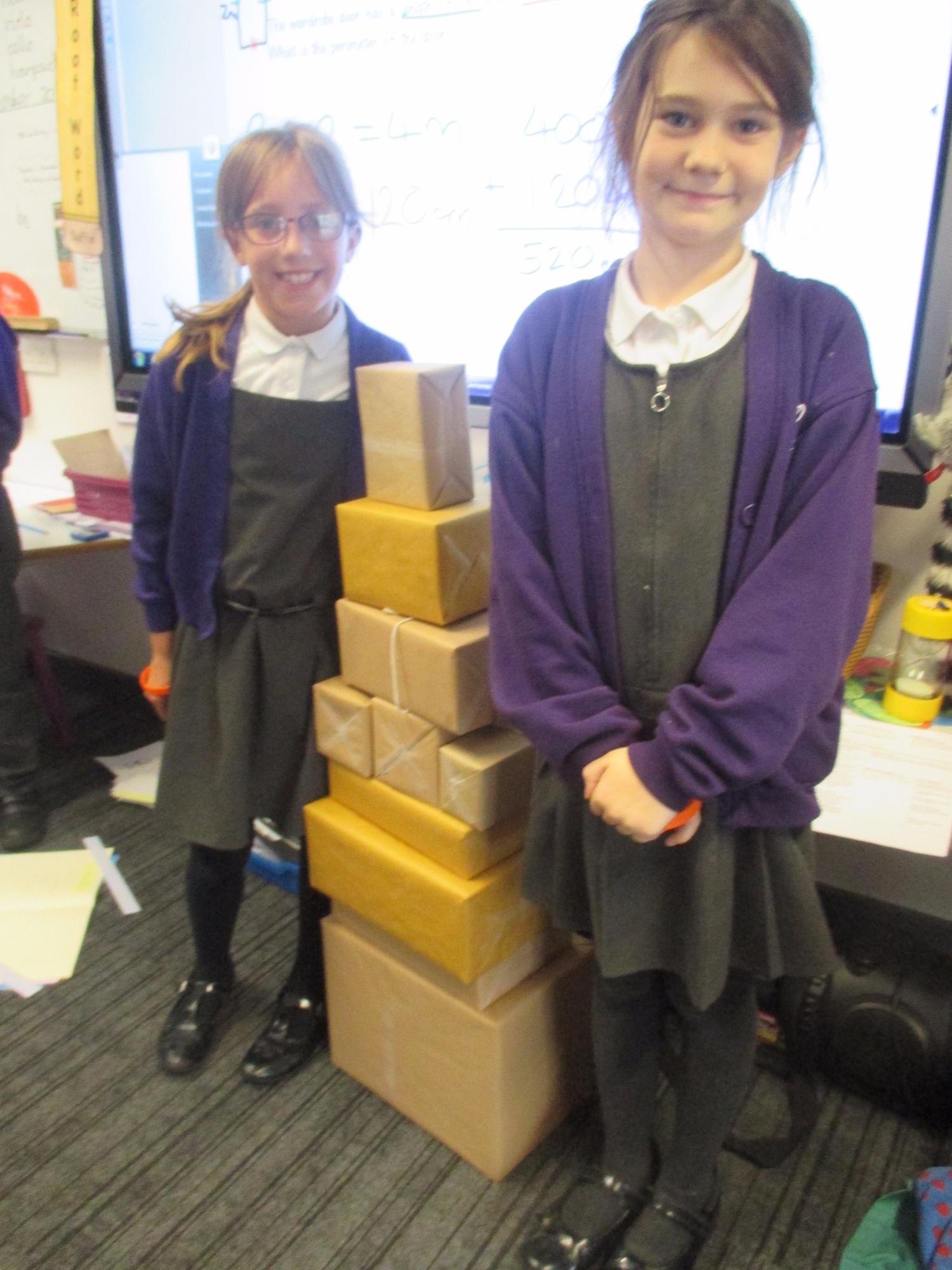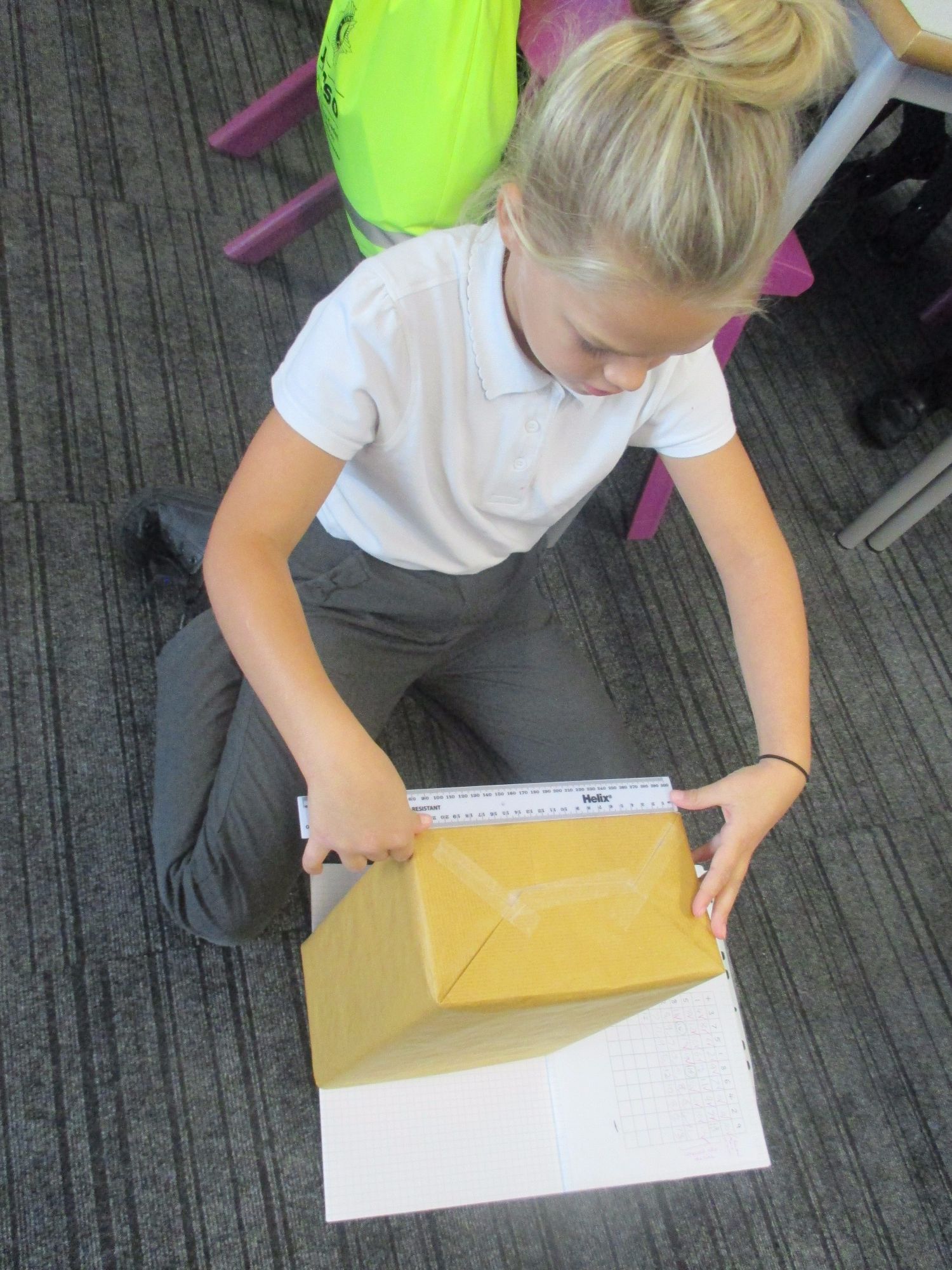 In English, Miss Smith helped us to write a story opening using ideas from The Lion, the Witch and the Wardrobe. Some of us are planning our stories around stepping into the Iron Age to link with our History learning. In Music, we have been listening to music from Narnia and describing what we hear using technical music vocabulary: tempo, pitch, timbre, dynamics, structure and texture.
For Anti-Bullying Week, the JPCSOs led our assembly with Mrs. Wright, showing posters that they made to help others. We also had more children doing their own research at home. Keep up the super work, Year 4!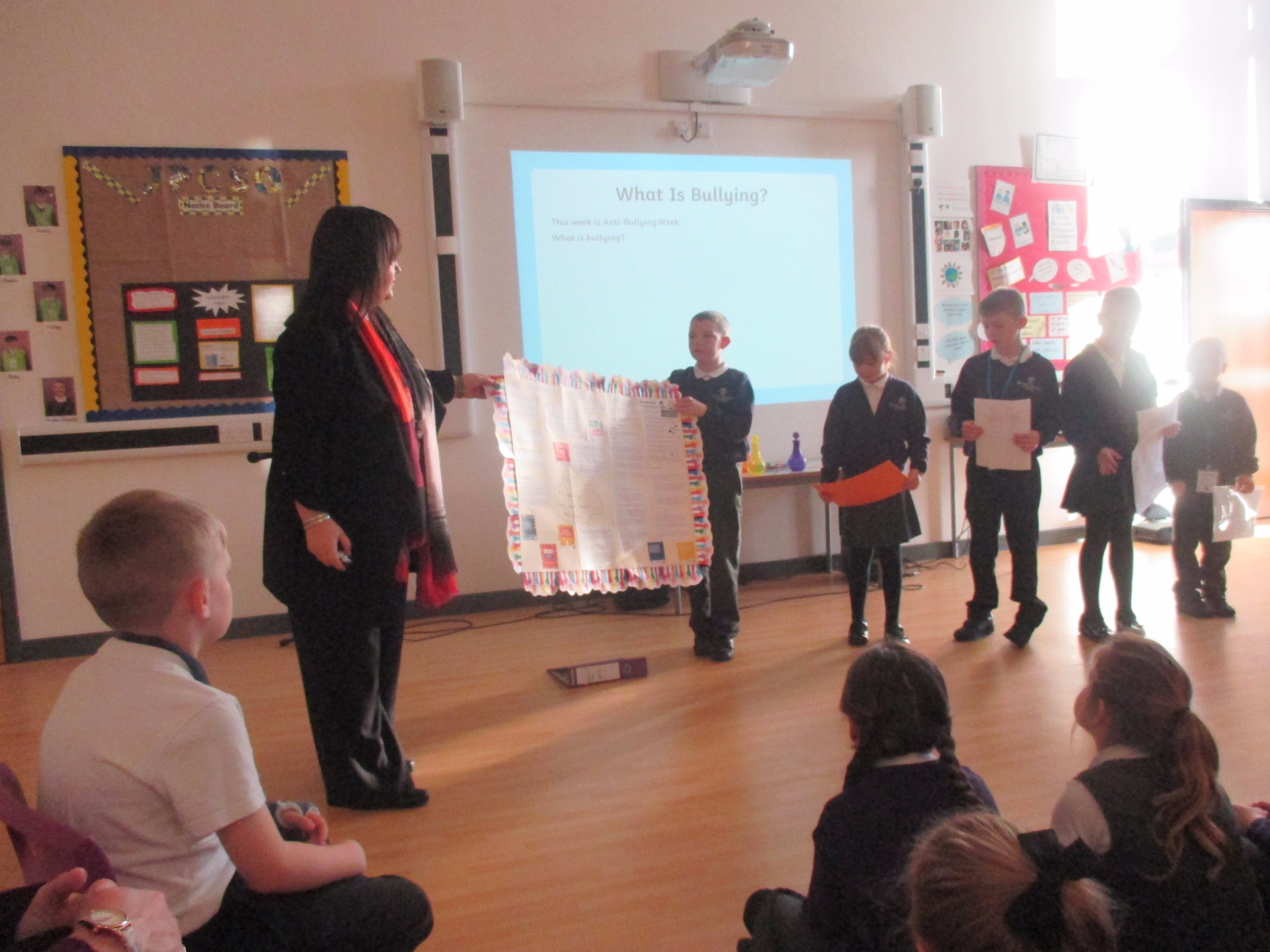 Week Beginning 6.11.17
Year 4 have been stepping into the land of Narnia this week! In our yoga lesson, we made shapes from the story (see below). We even got to try some Turkish Delight as we read about the Snow Queen. The highlight of the week has to be when Miss Chapman gave us a live performance on her cello of 'Winter' by Vivaldi so that we could imagine what it would be like to be out in the snow, just like in Narnia.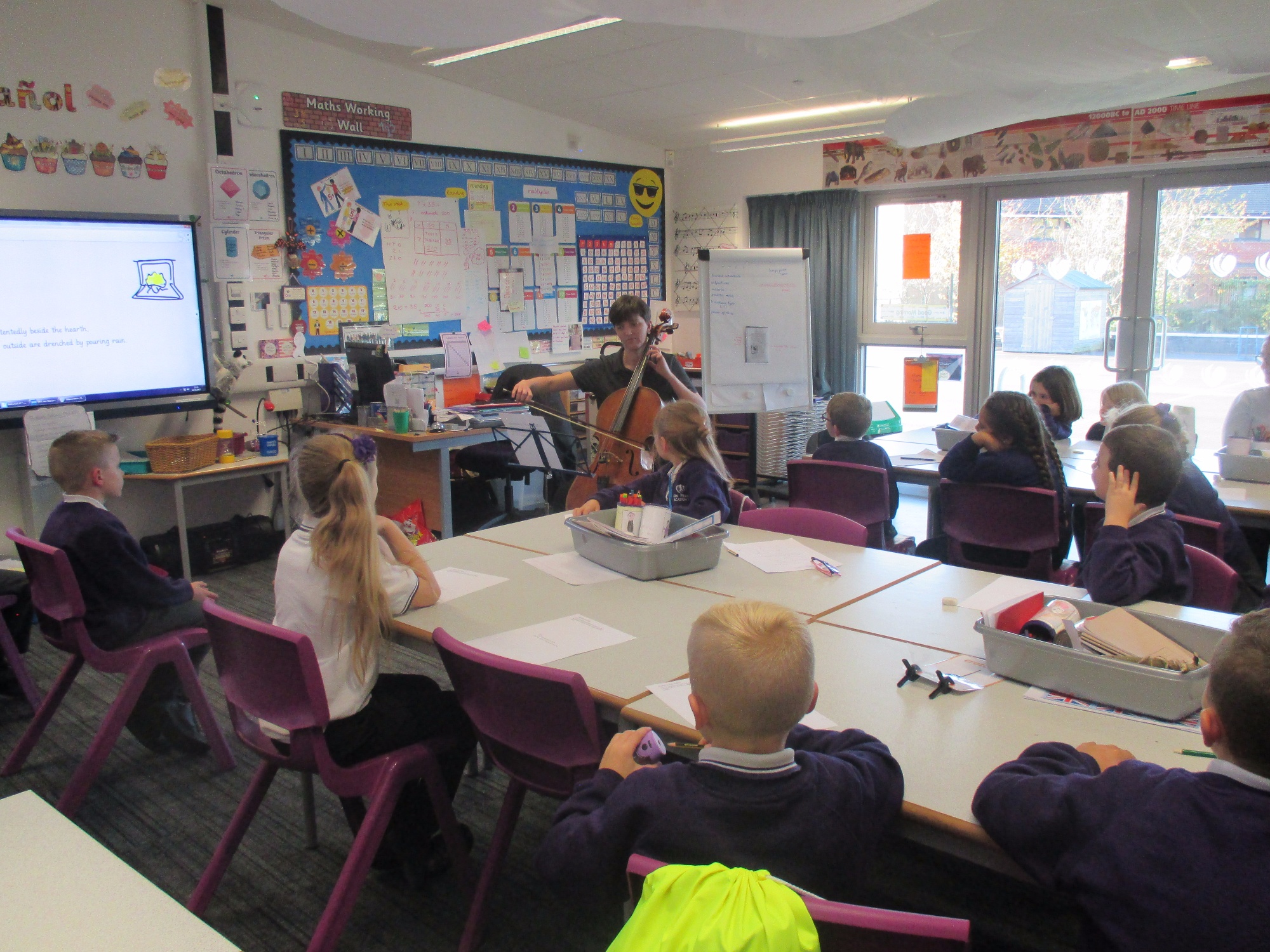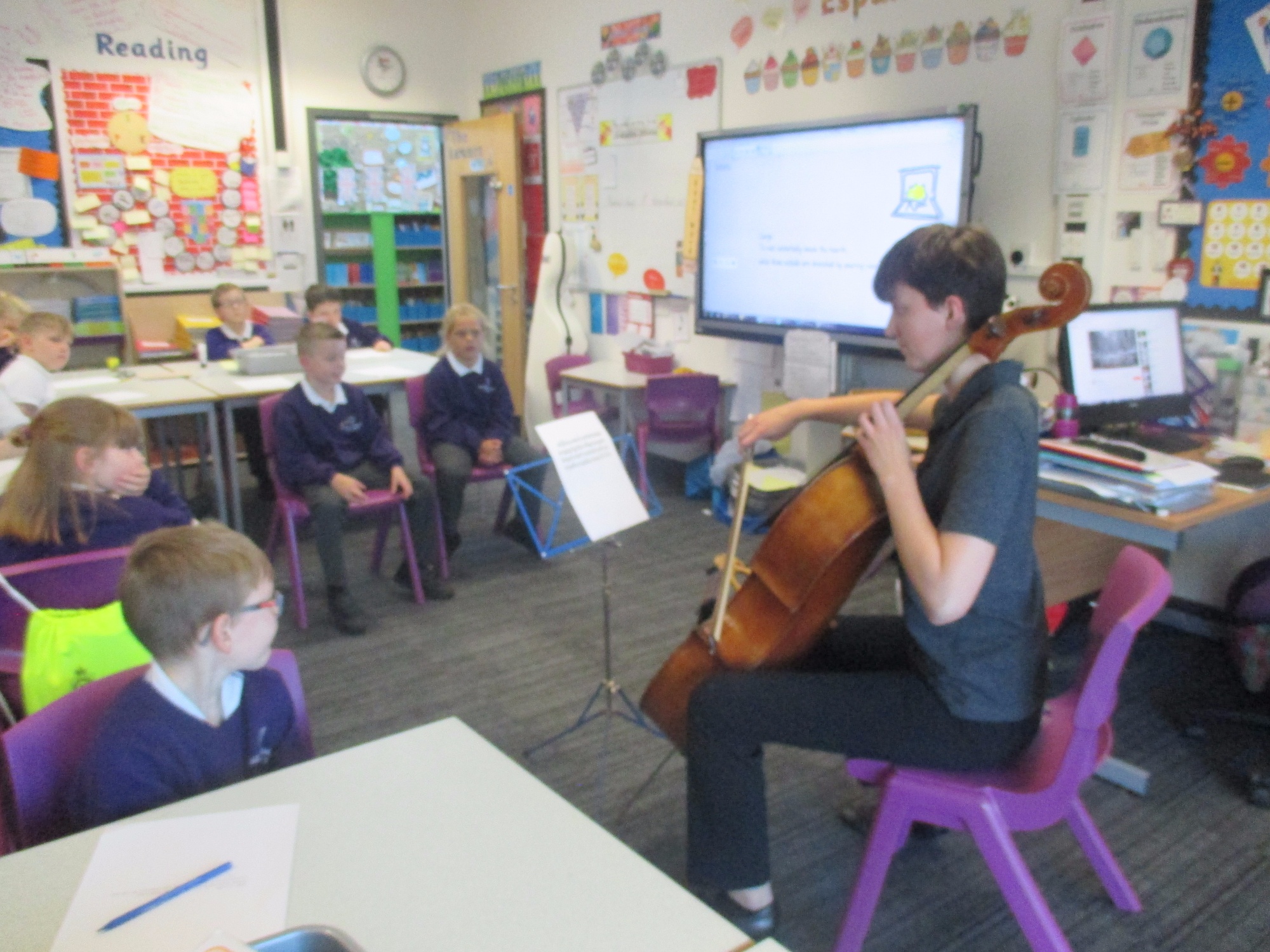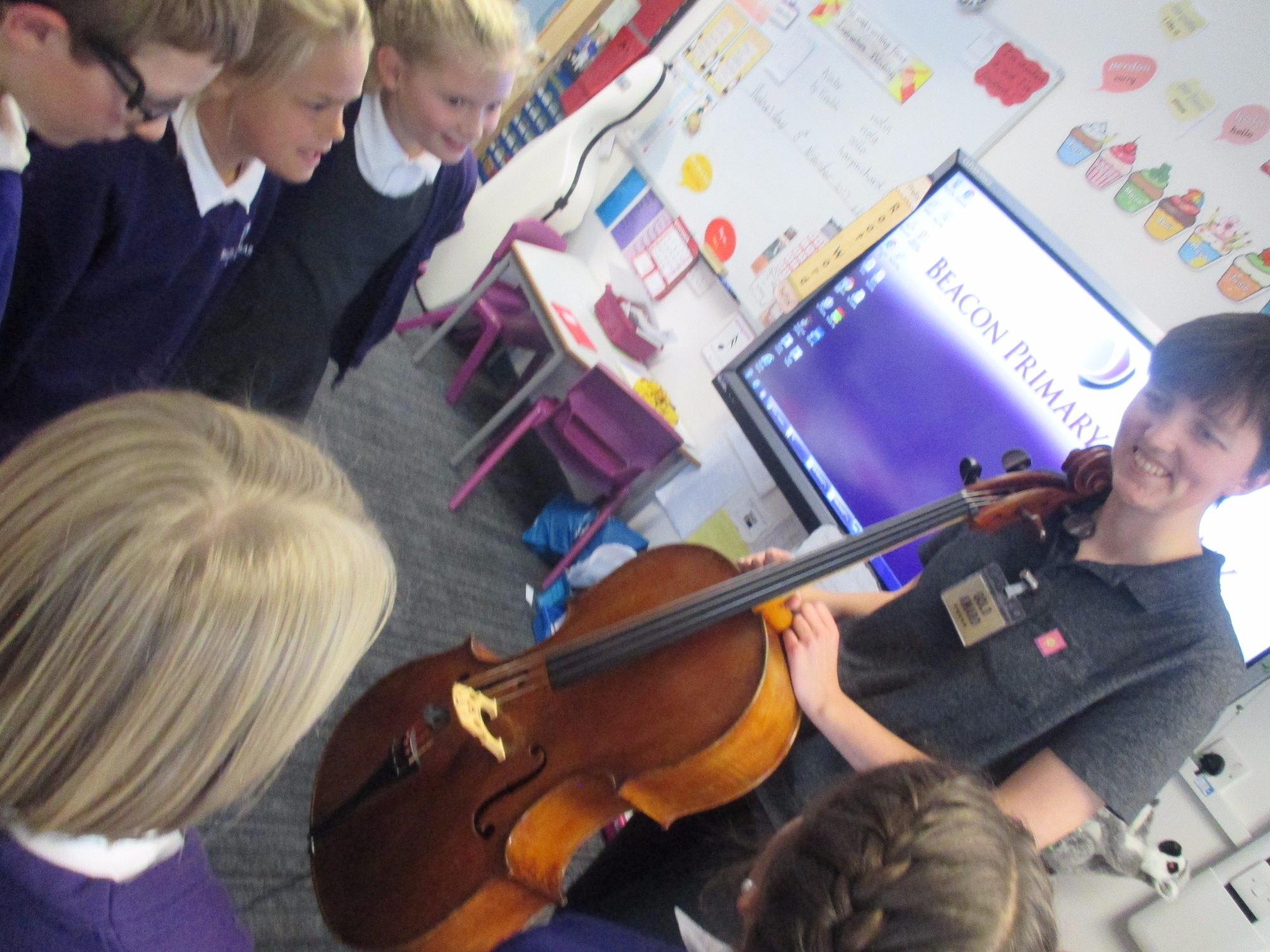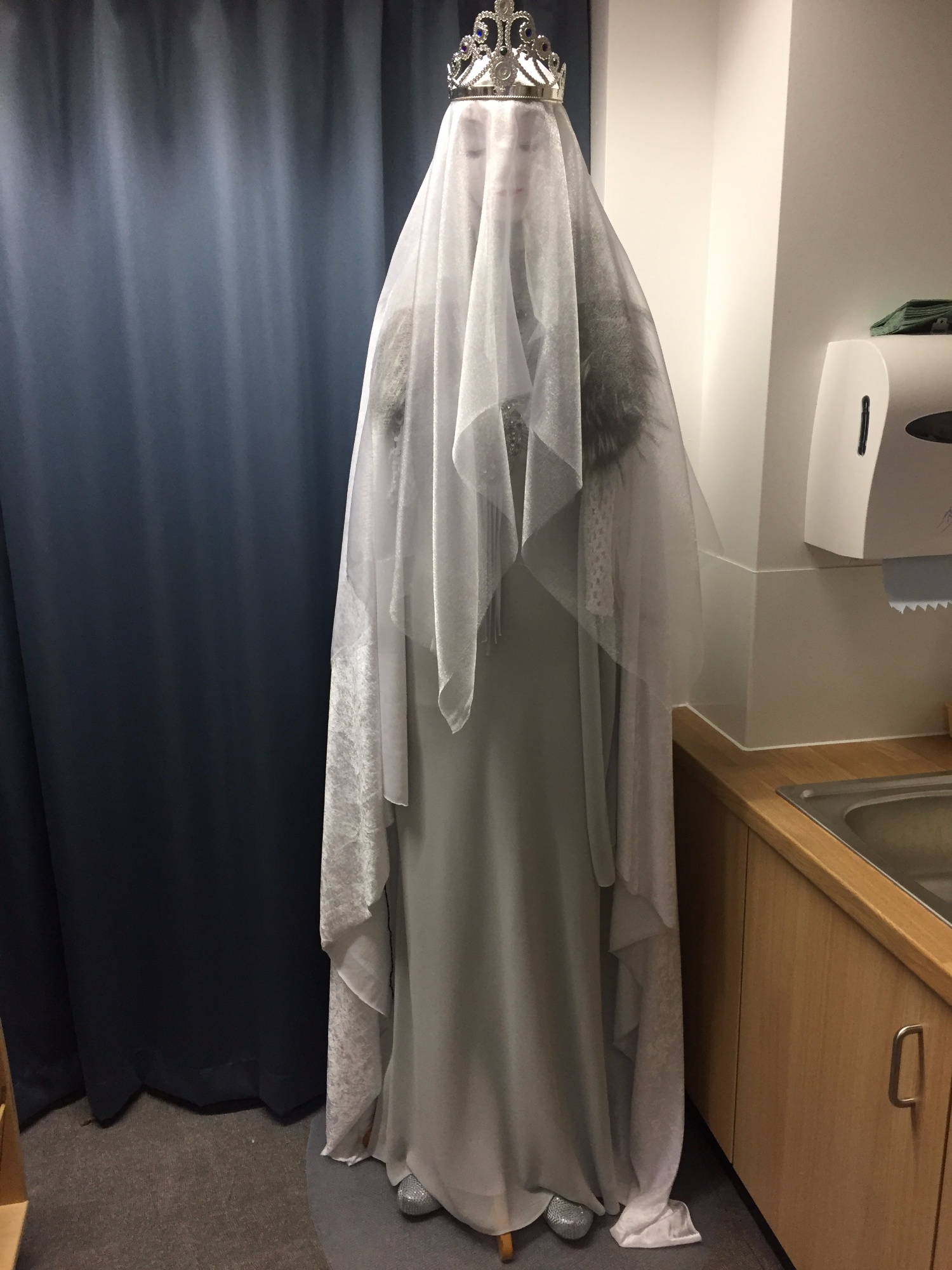 We also had a special visitor appear in our classroom: The Queen of Narnia, or White Witch. We will be exploring ideas and viewpoints about her in our Guided Reading sessions next week.
Home challenge 1: What are your thoughts about her? Why do you think this? Why does she act like this?
Home challenge 2: Write a diary from her point of view about when she met Edmund.
The Lemurs have made an extra special effort this week with their extra home learning. Mrs Parkins has been very impressed with so many children researching facts, or creating work related to our school learning at home. We've even had to make another display board to make room for it all!
Narnia Yoga 7.11.17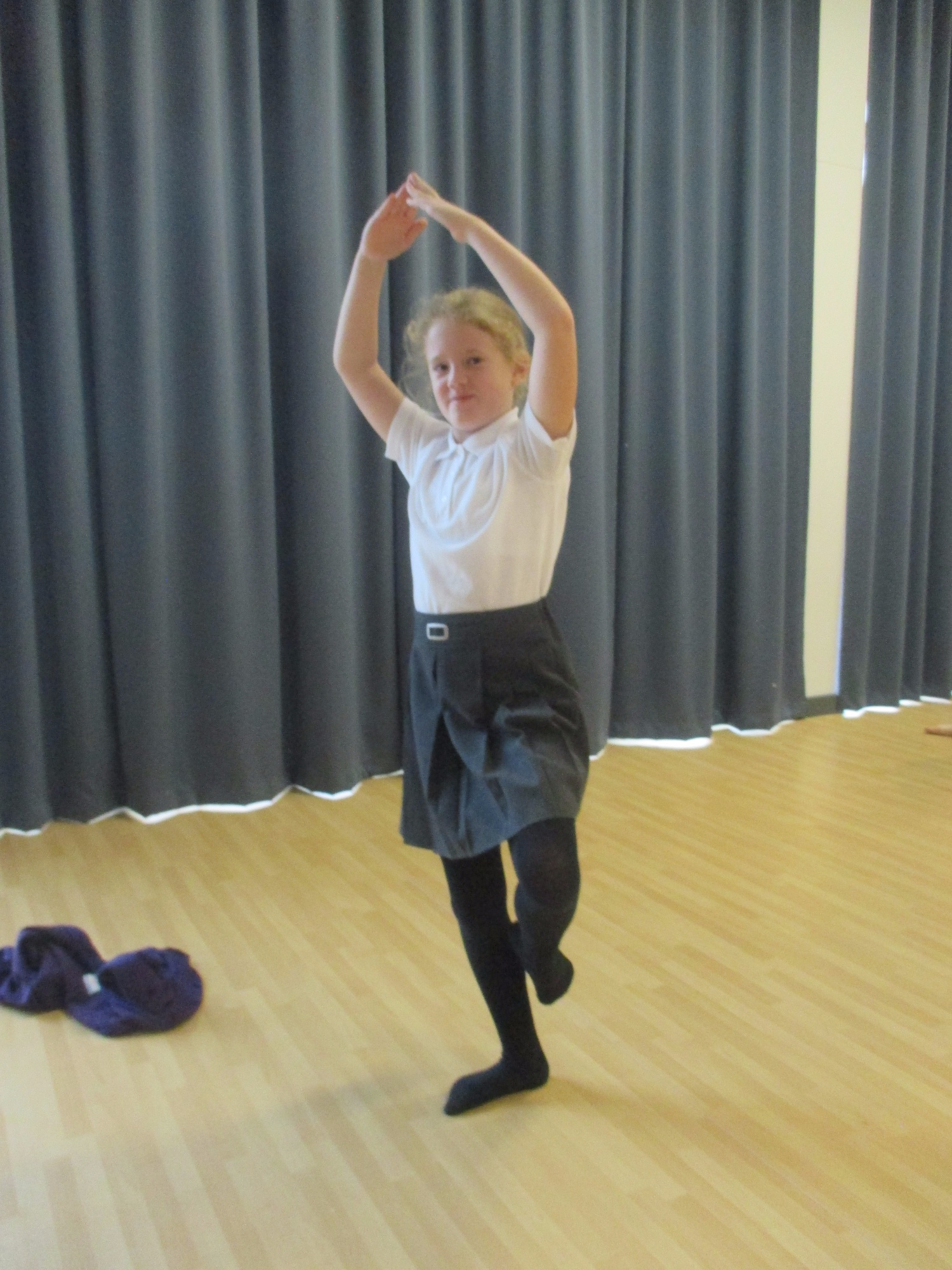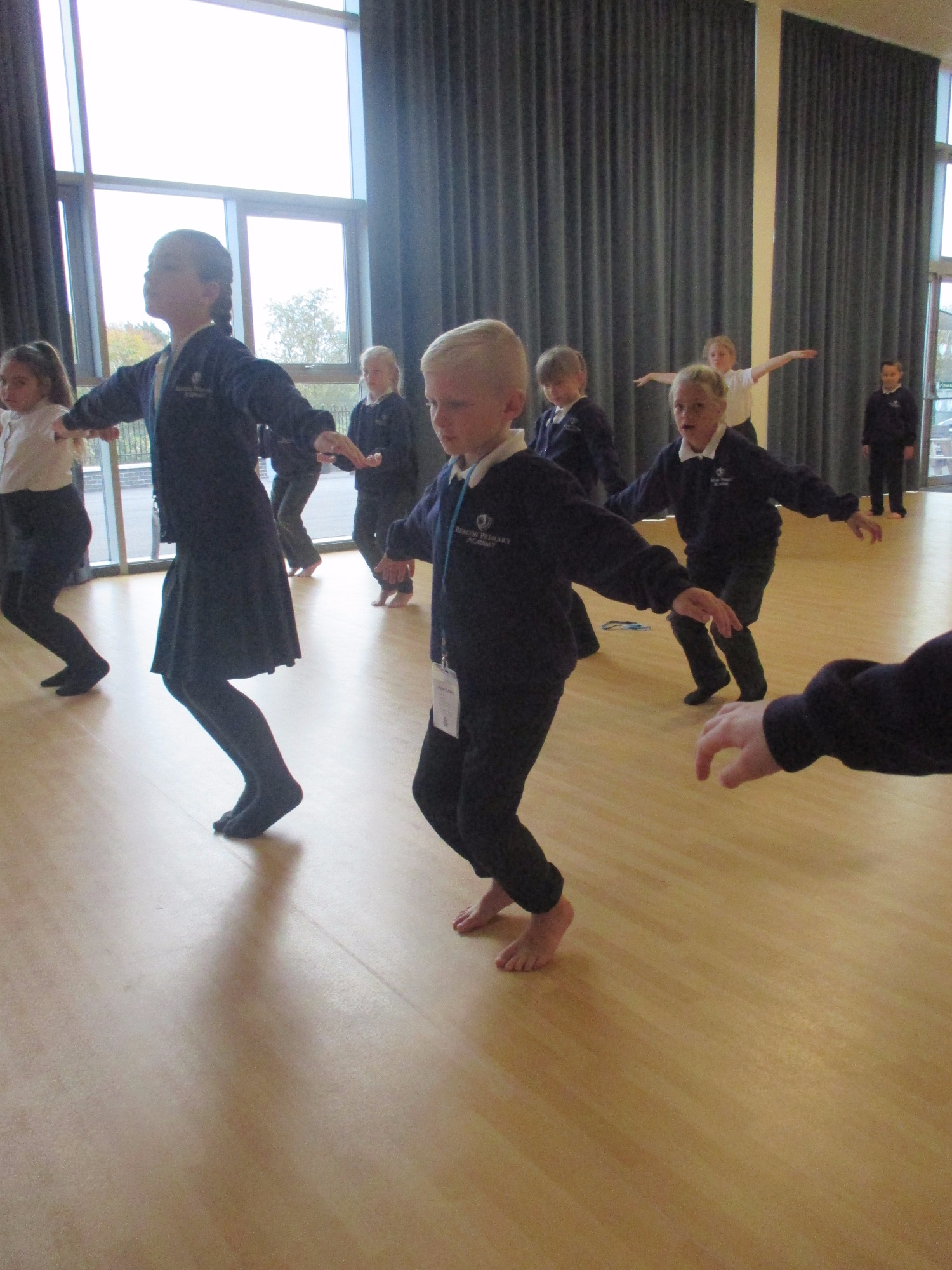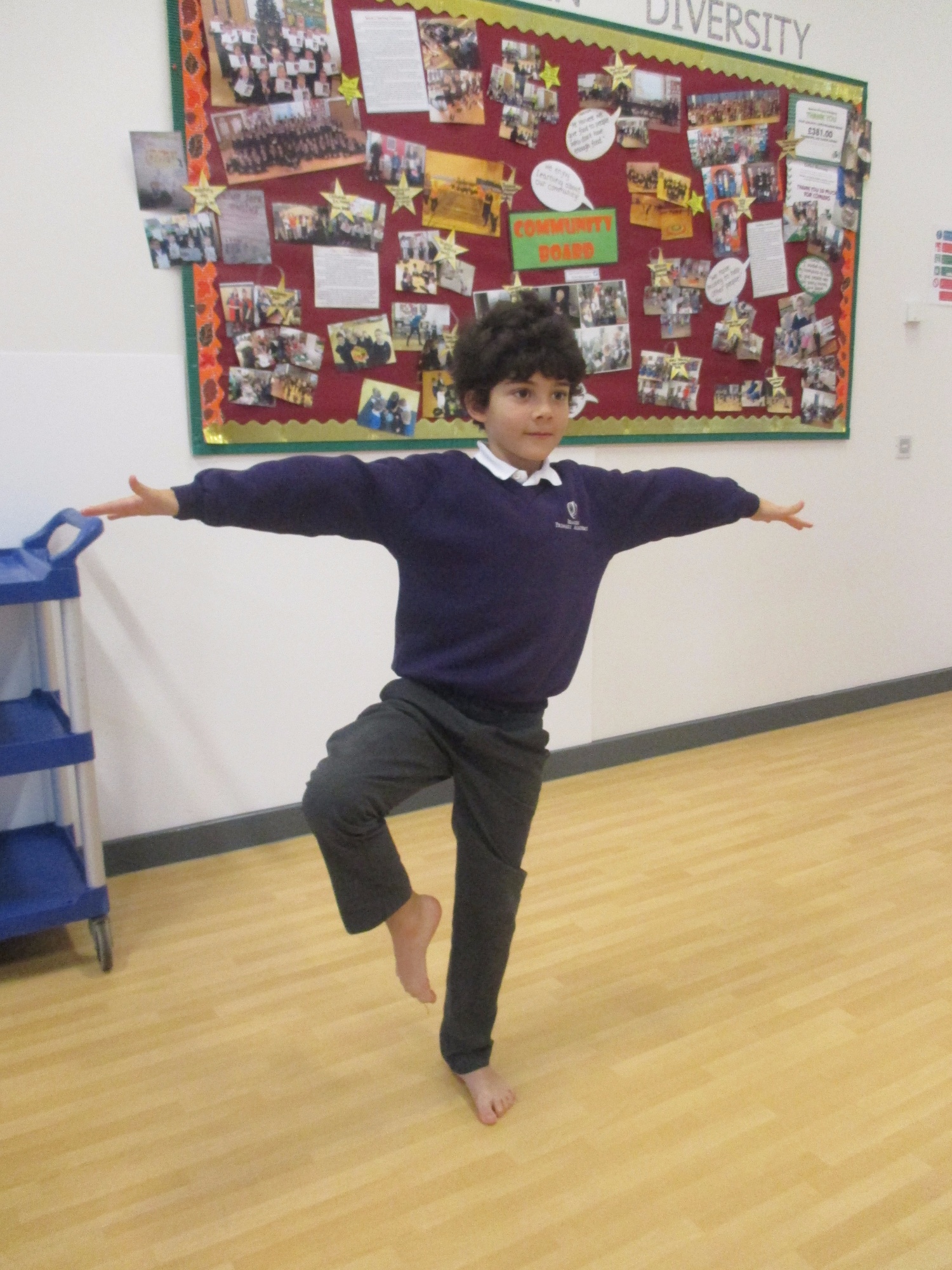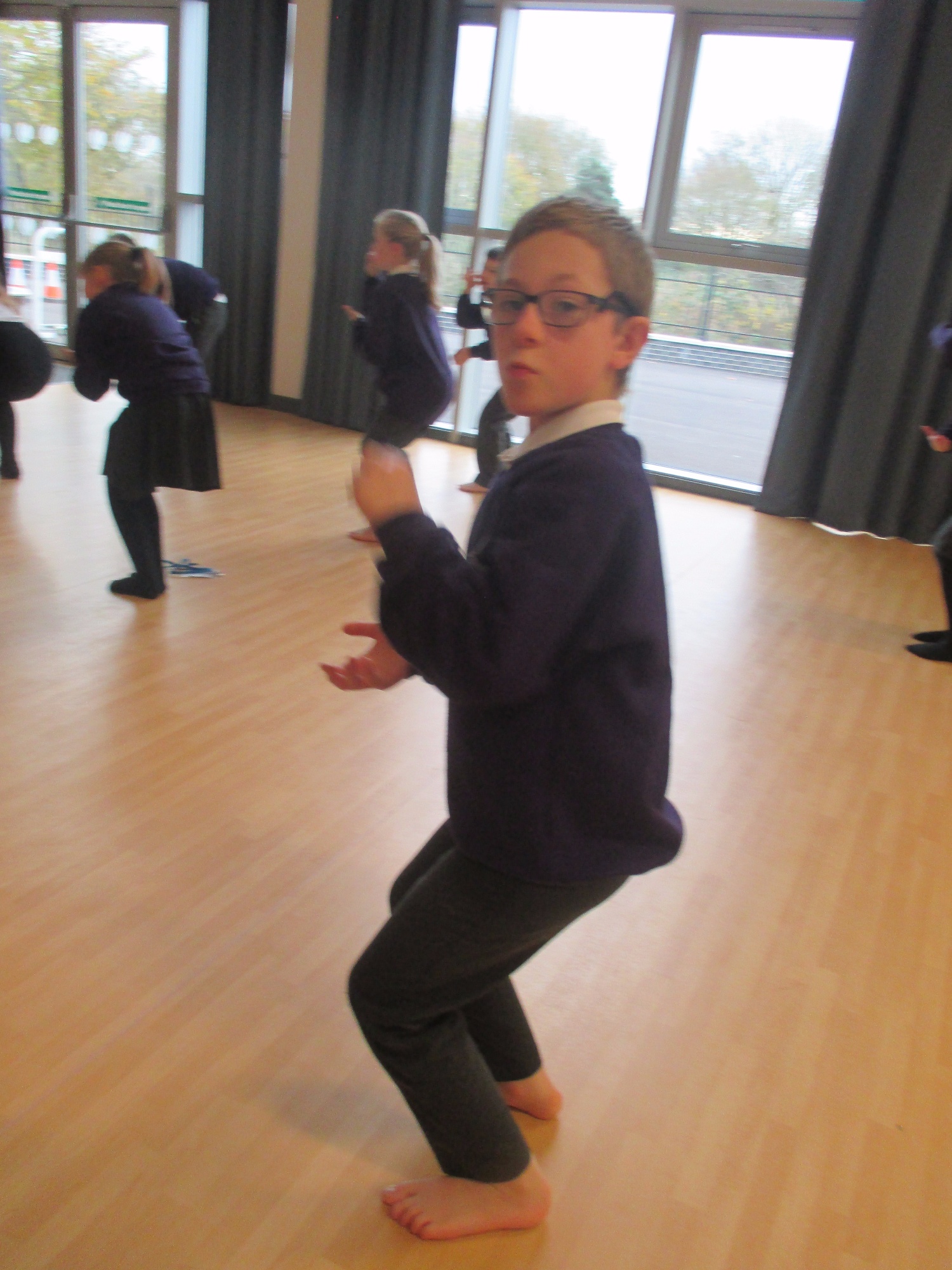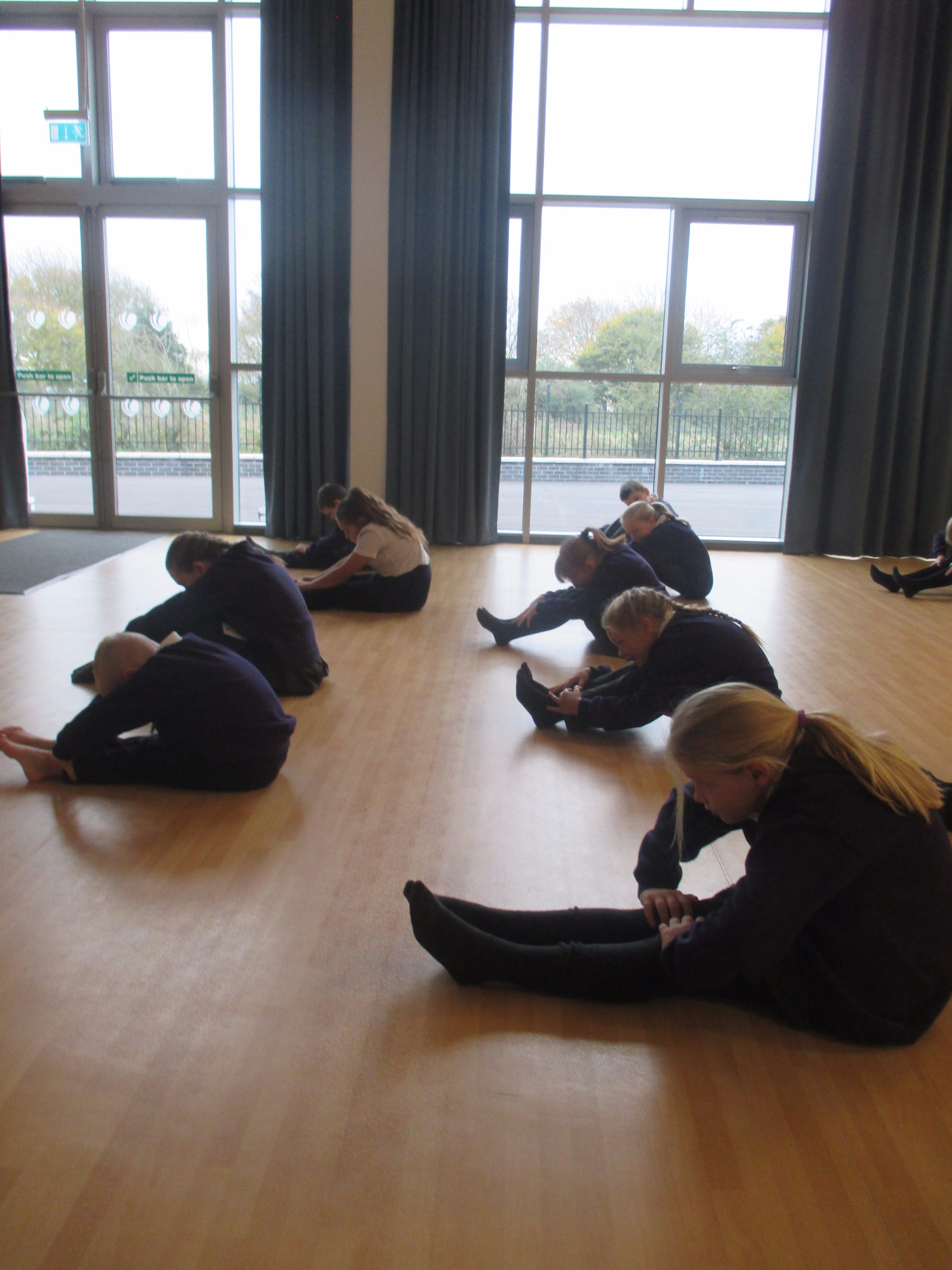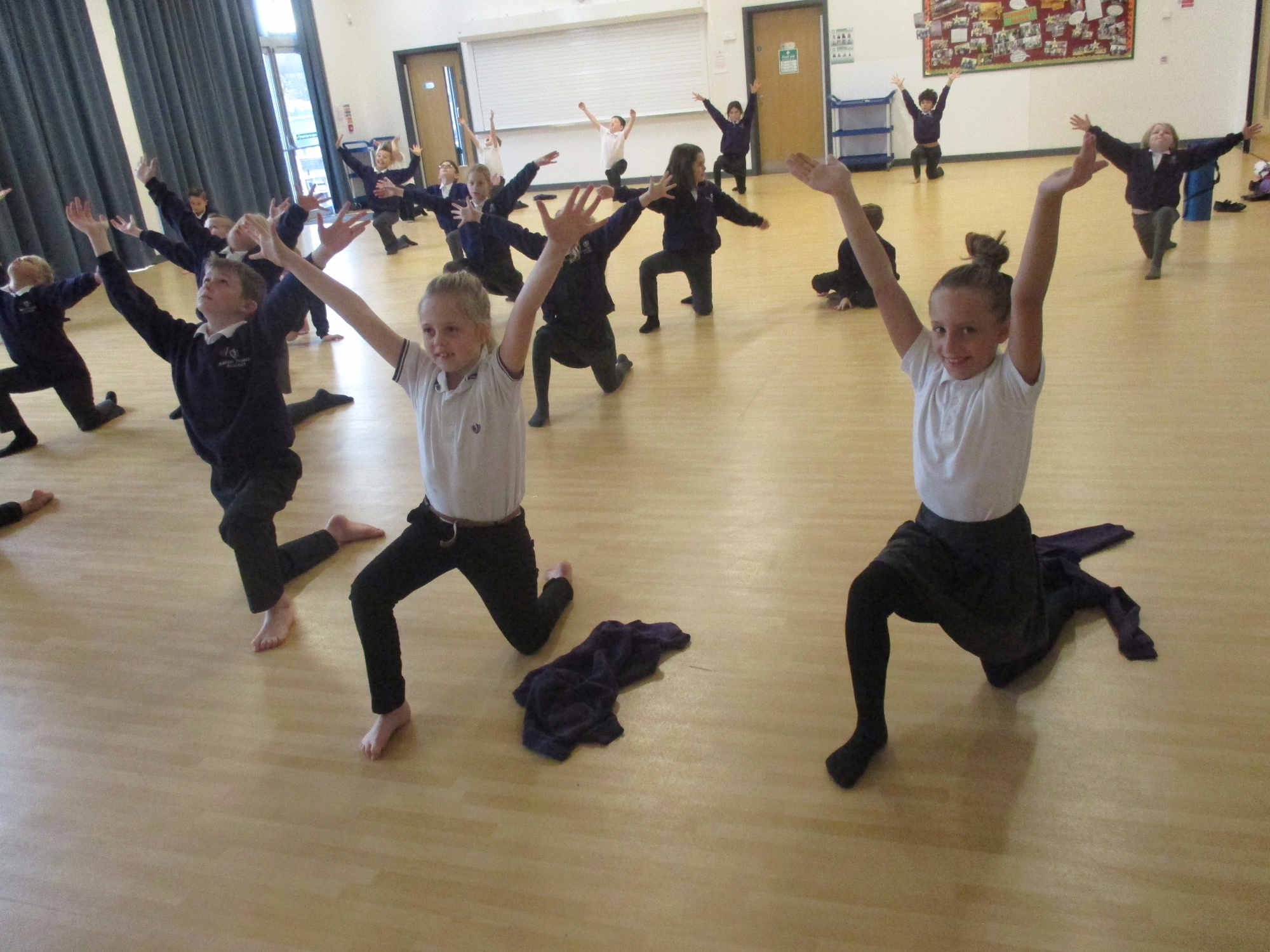 Week Beginning 30.10.17

What a great first week back we've had in our Narnia-themed classroom! In English, we have been looking at instructional writing, planning activities and food for Bonfire Night. In Maths, we have also had a firework theme, solving addition and subtraction problems about one of our stories: The Firework-Maker's Daughter.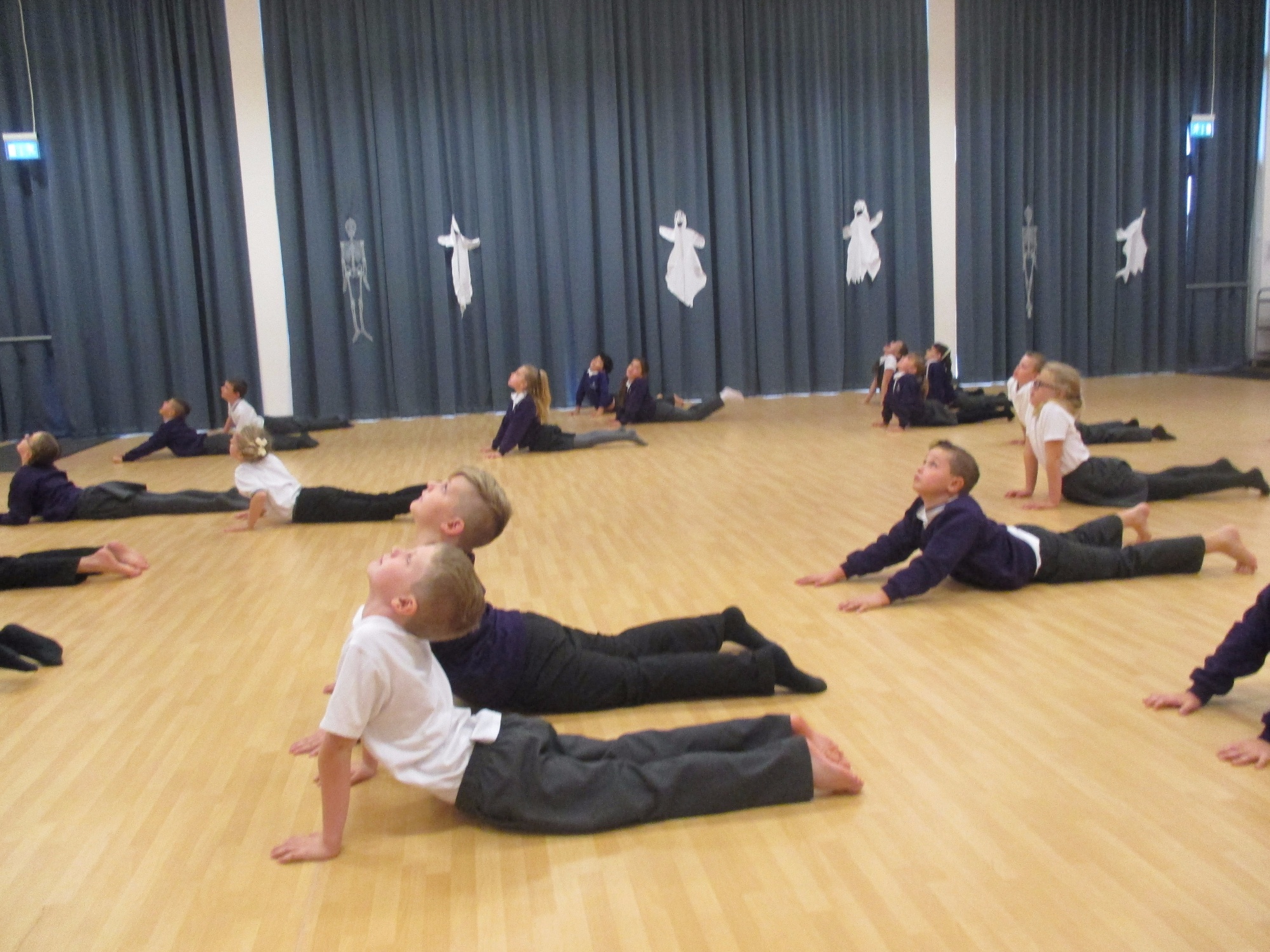 Our Yoga session even had a Halloween theme when we made some spooky shapes with our bodies. Some children carried out a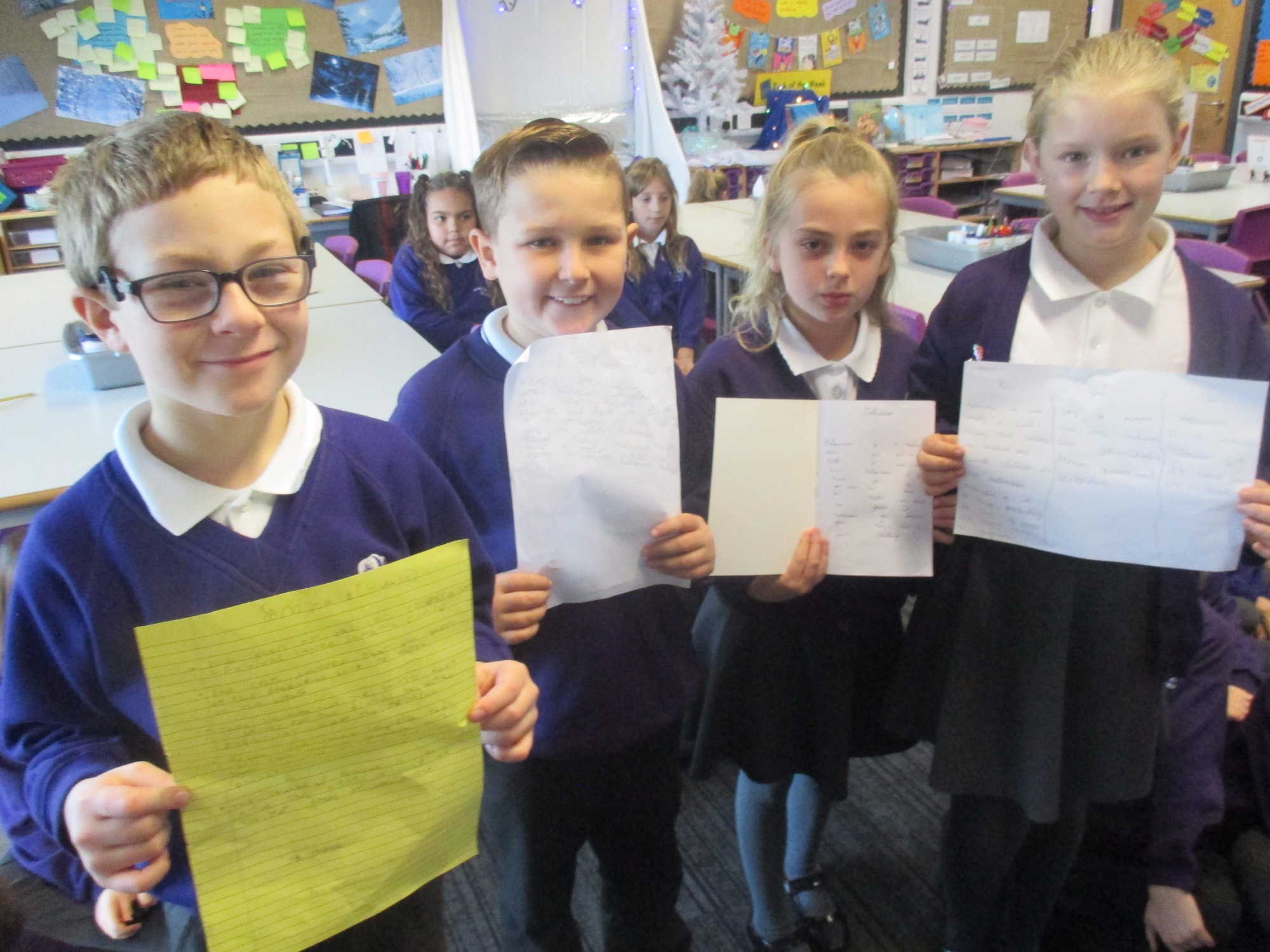 home research challenge to find out about the origins of Halloween. We were surprised to find out that it can be traced back to around the Iron Age, which is actually also our History focus for this term; how interesting!
We enjoyed our first gymnastics session this week, travelling at different levels, using different paths.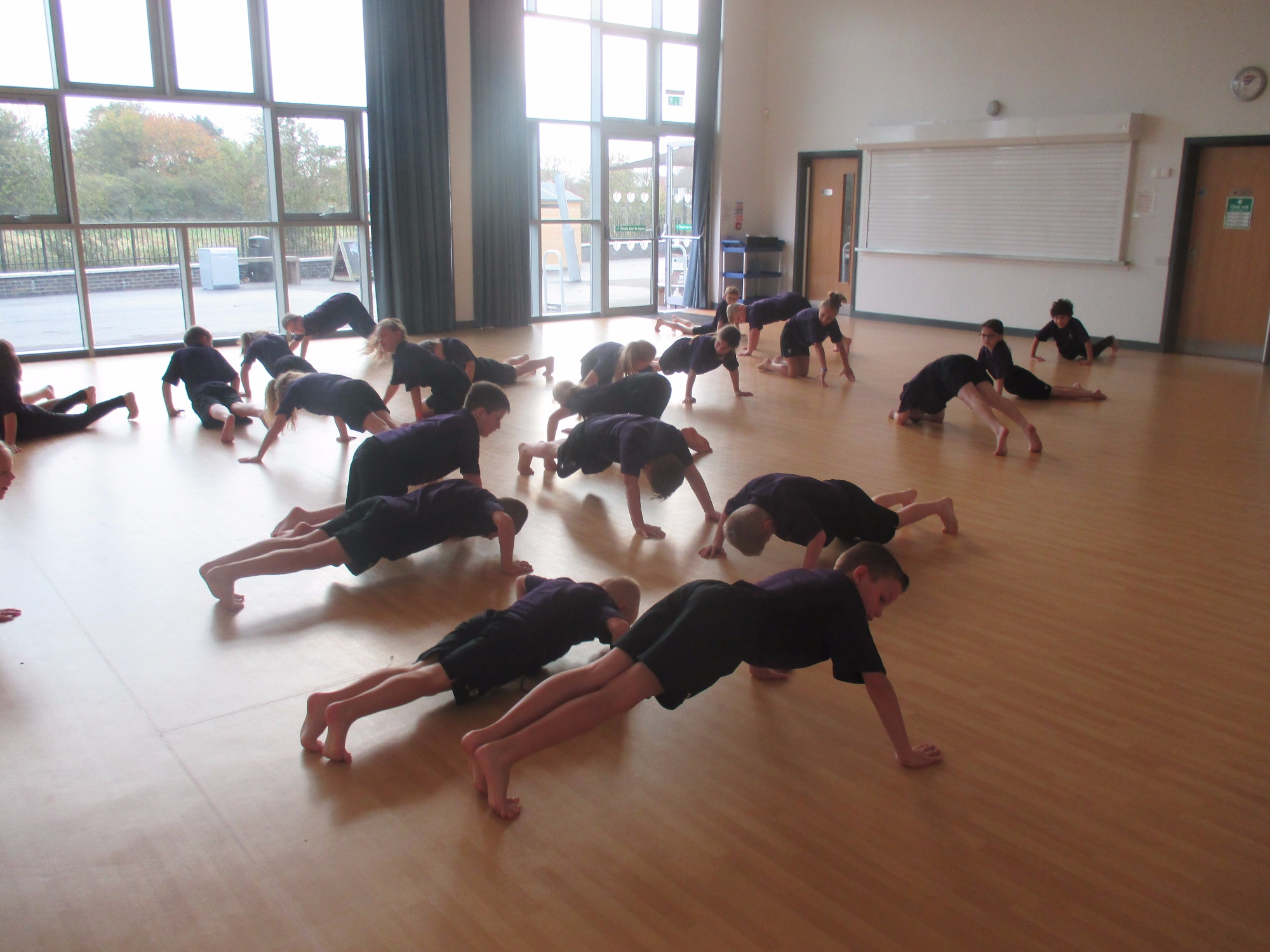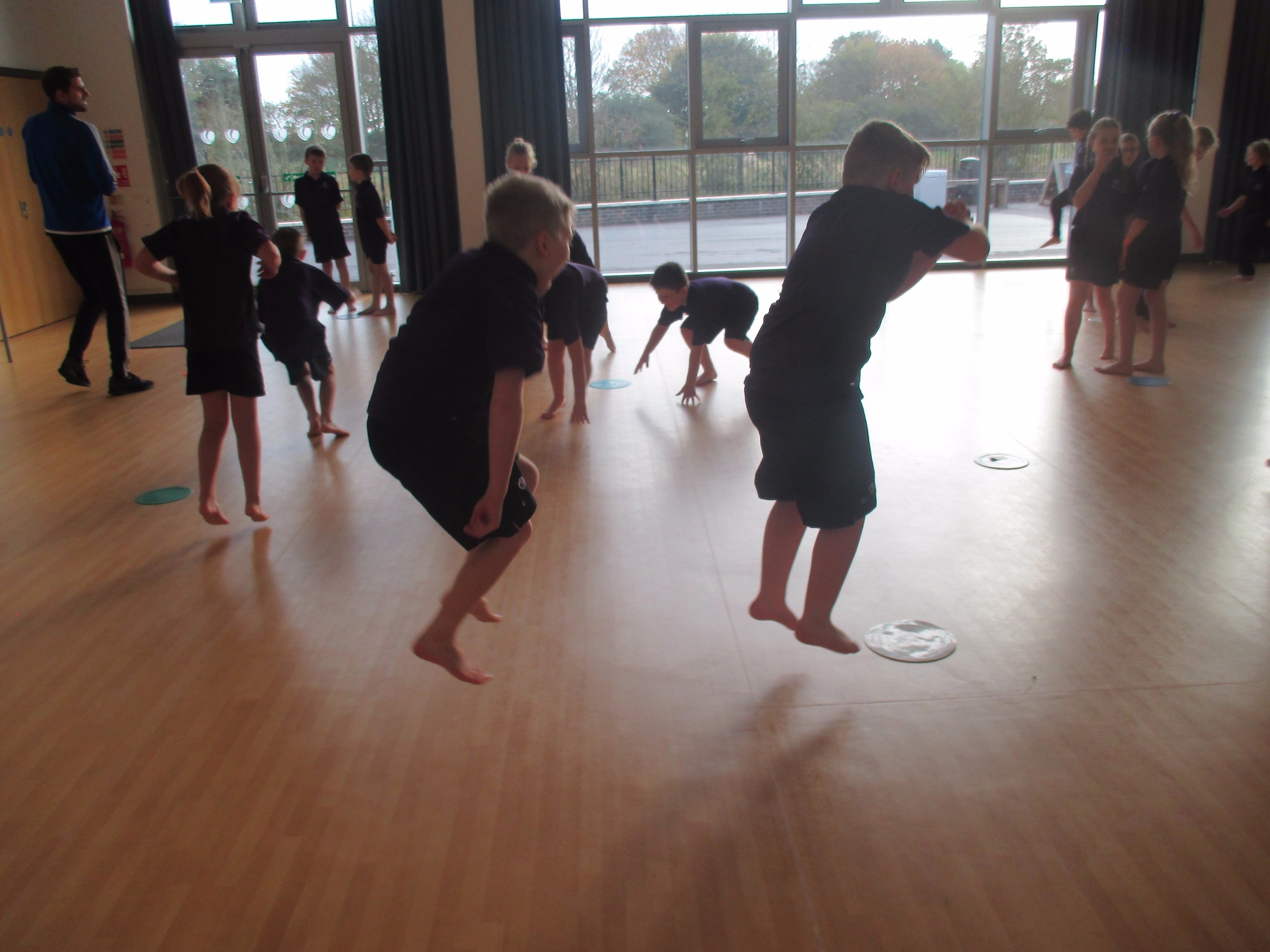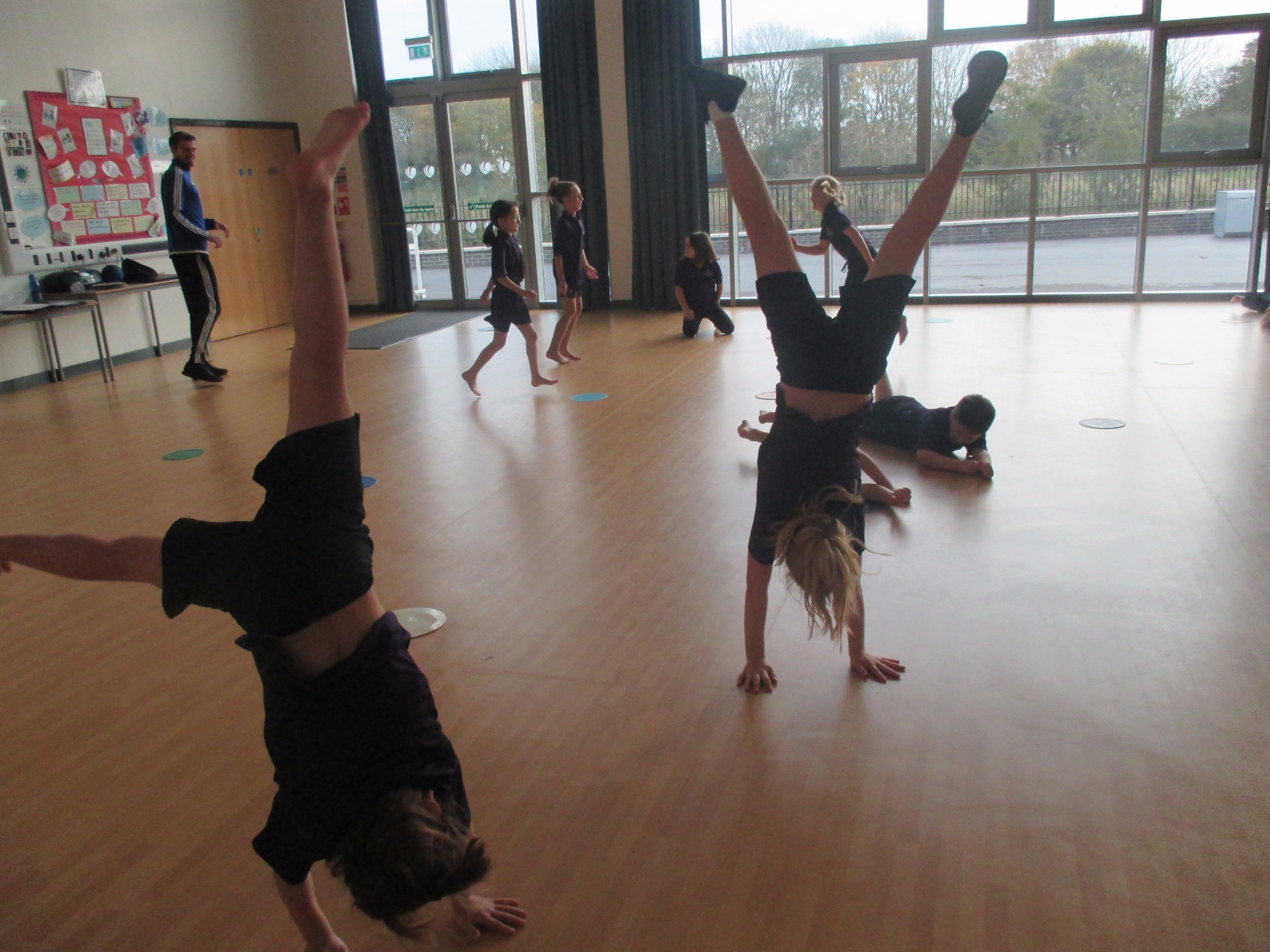 Week Beginning 16.10.17
The Lemurs have had a super final week of term reviewing their learning over the last few weeks. They all really enjoyed their Harvest Festival and want to thank everyone for your generous donations.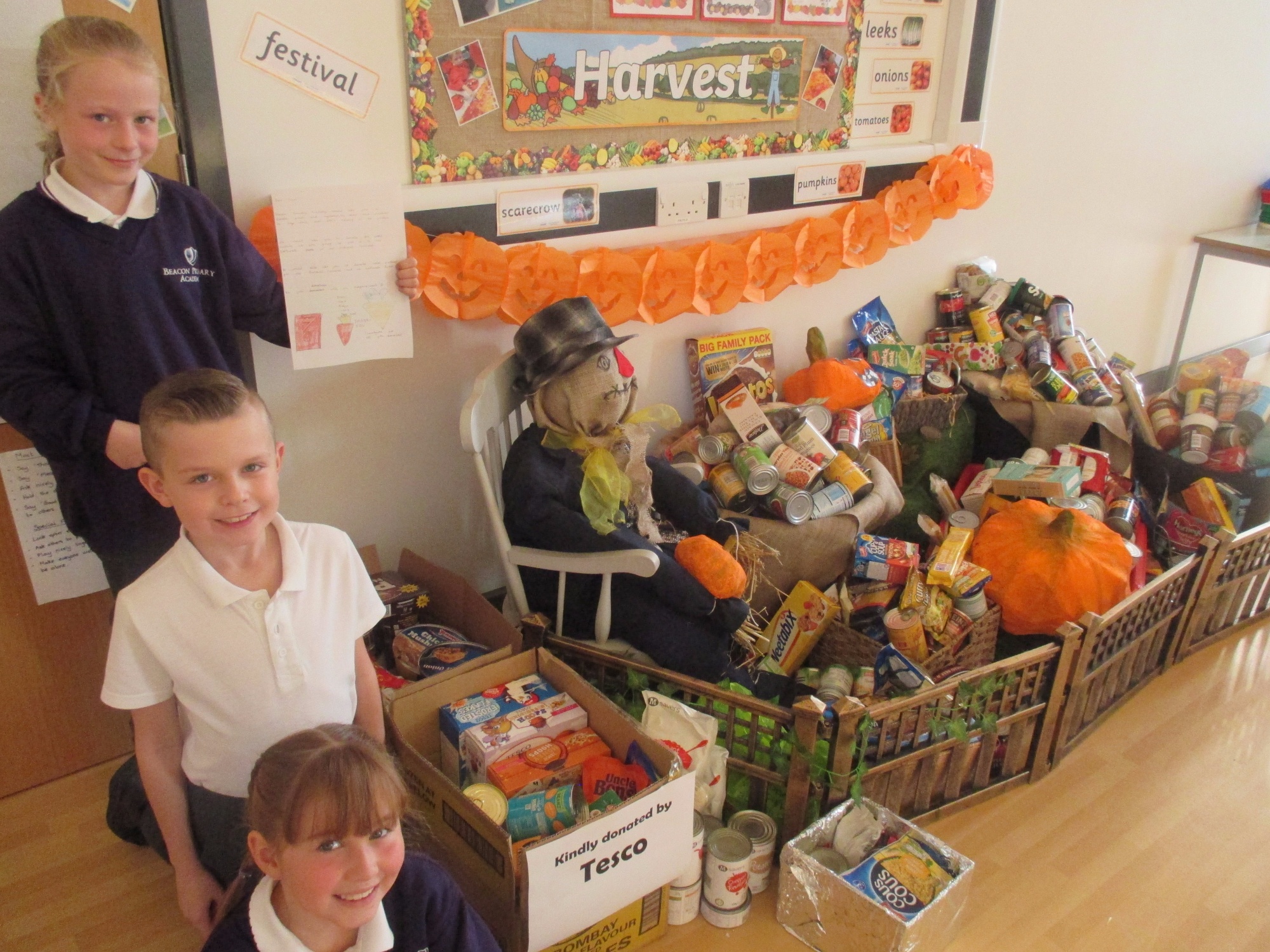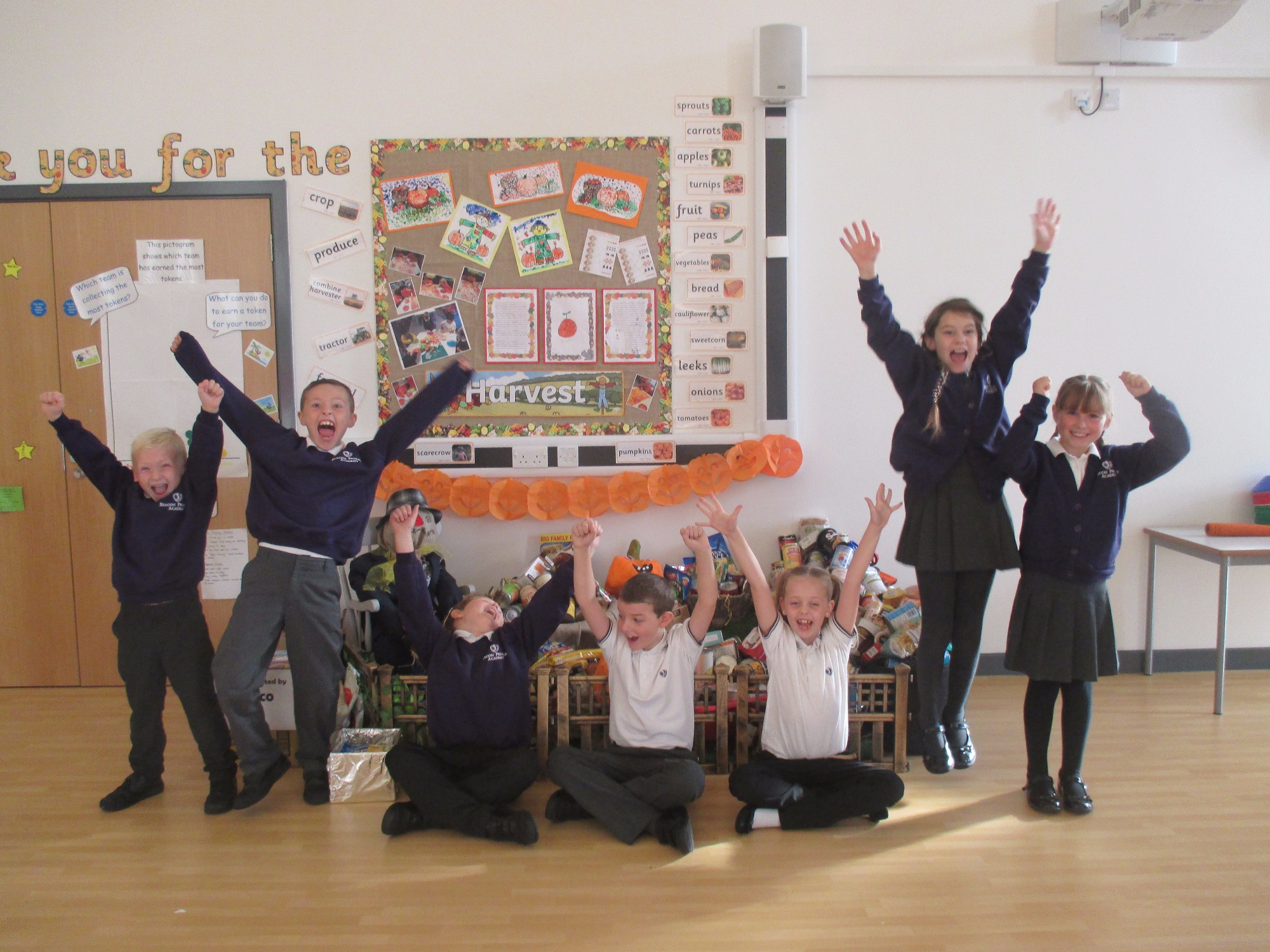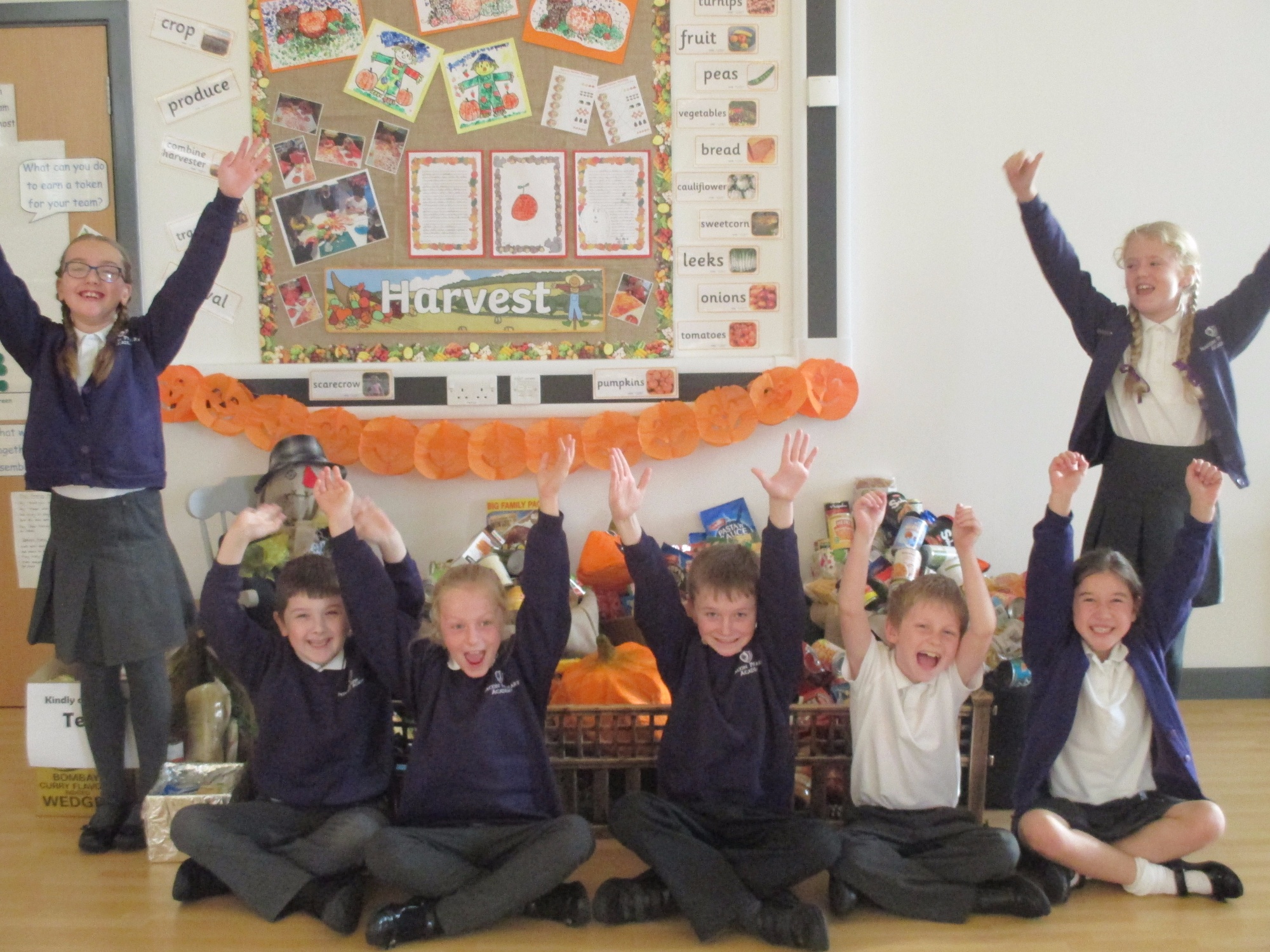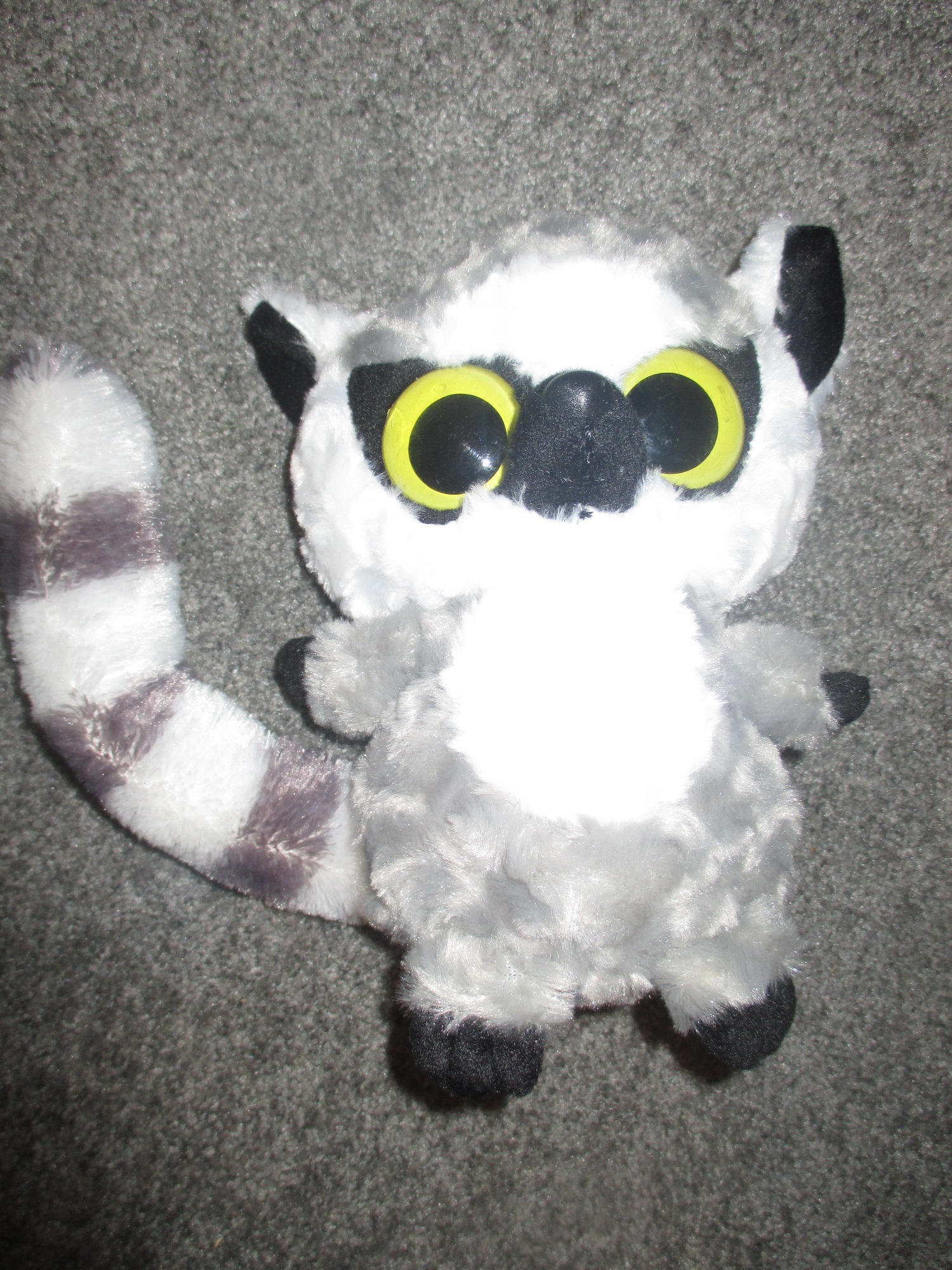 Our class pet, Lemmee, had her first week of sleep-overs; we all love reading her diary!
In R.E. we have been learning about how the harvest is celebrated in Judaism, in Art, we've made a colour wheel that even challenged our maths skills, and we had our final football session in P.E., really impressing Mr. Parker with our skills.
In Maths, Year 4 have been improving their grid multiplication method and have made an amazing effort to improve their 'speed grid' scores and times each week. Remember to keep practising those times tables over the holiday! They were all very proud of themselves when everyone's scores improved in their spelling challenge too. Thank you for all your hard work at home learning those tricky words; keep it up Year 4!
Week Beginning 9.10.17
We've had a great week in Year 4, with lots of exciting things happening! Our PE lesson really challenged us, controlling the ball in the breeze, but Mr. Parker said that our skills are really improving, and we were able to make some superb shots.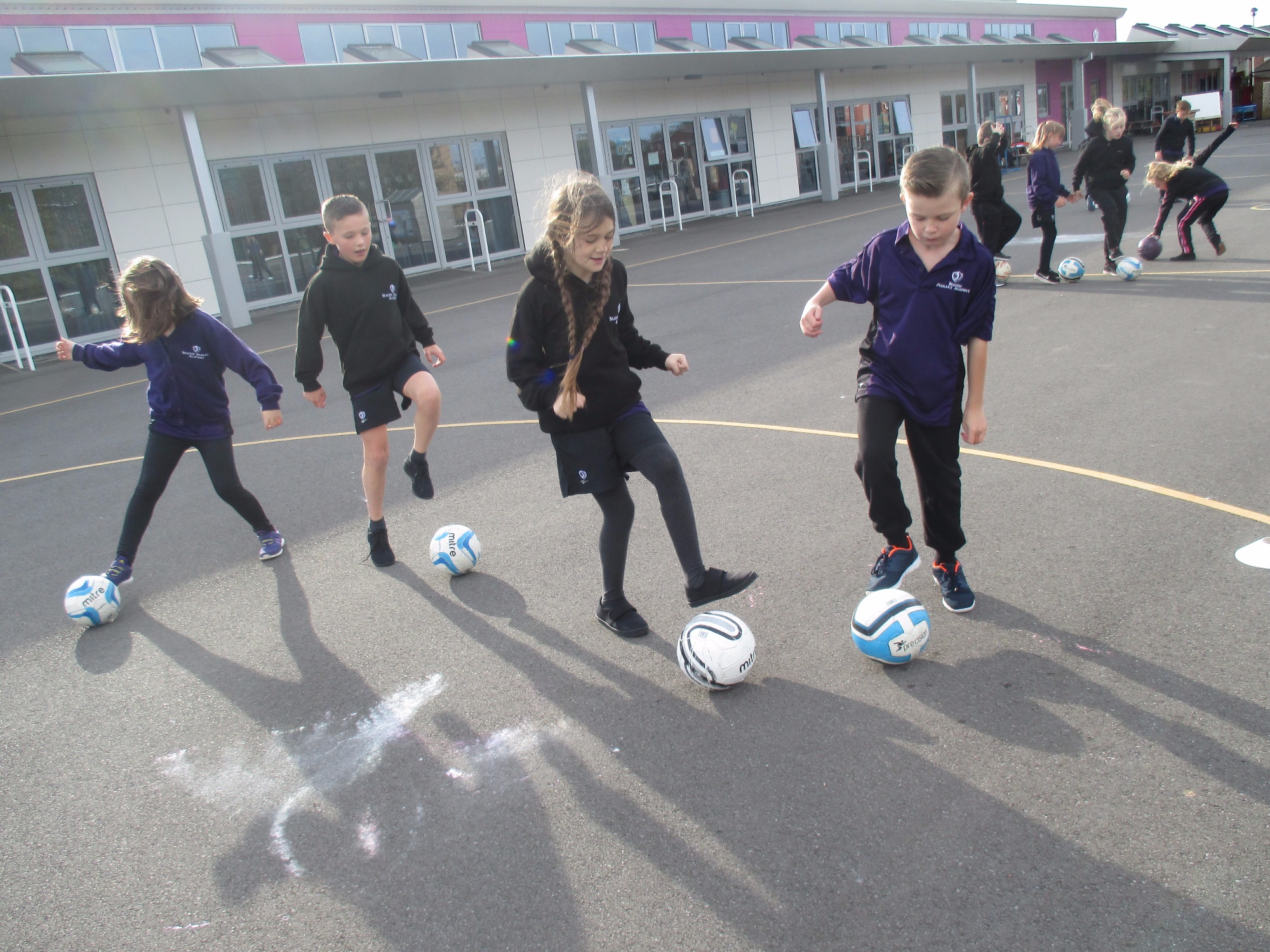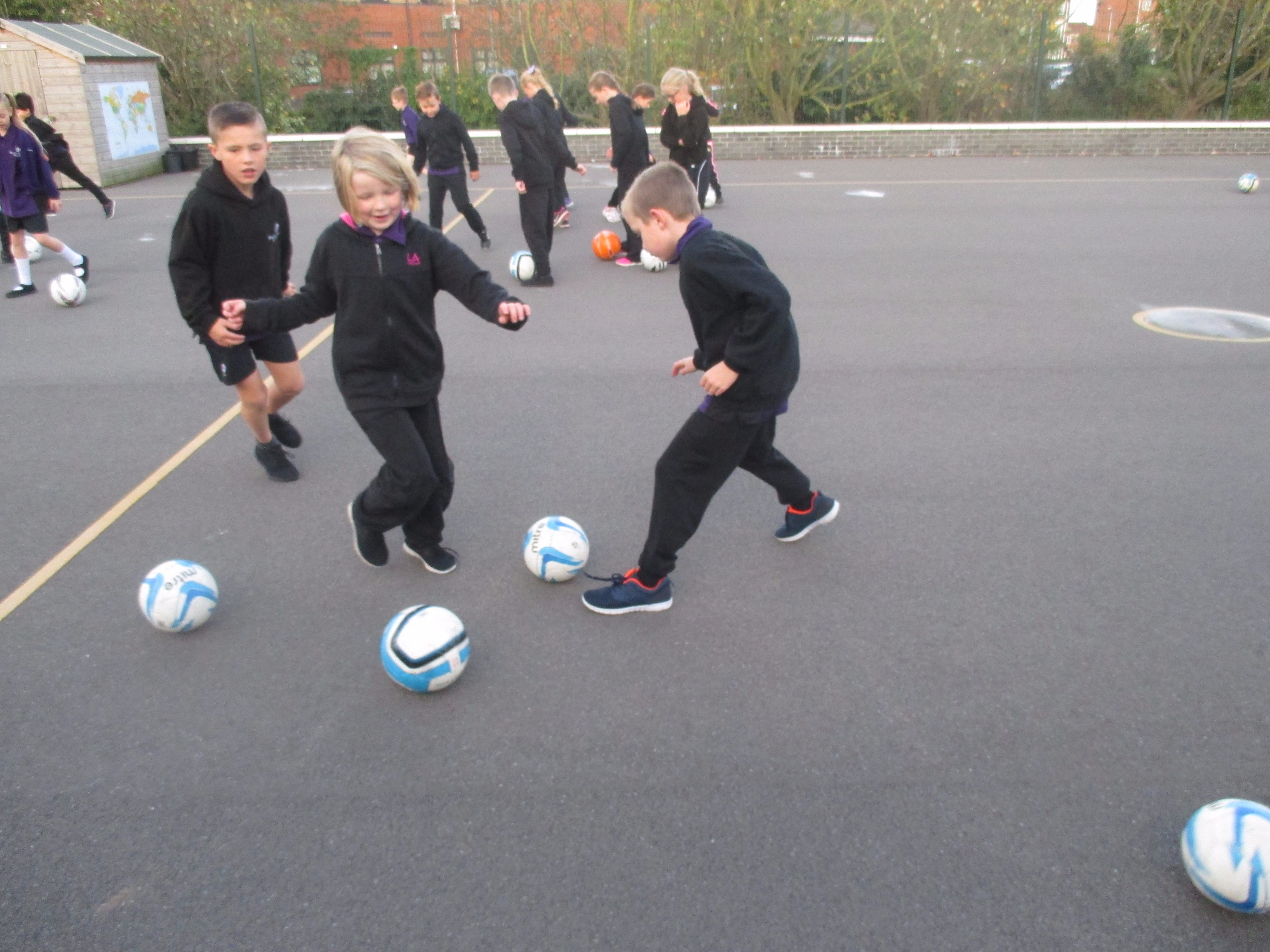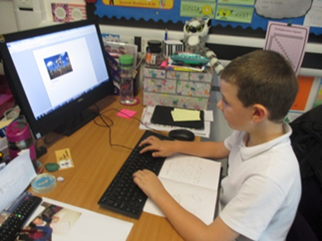 Some children have been taking over, even getting to work at Mrs. Parkins' desk! They have been busy finishing their scripts and poems for the harvest festival next week.
In Guided Reading, we have begun studying Roald Dahl's writing techniques by reading an excerpt from The BFG. Please keep reading at home to see how many of these techniques you can find in other books. Bring in your notes to show us in class to add to our Reading Wall!
Week Beginning 2.10.17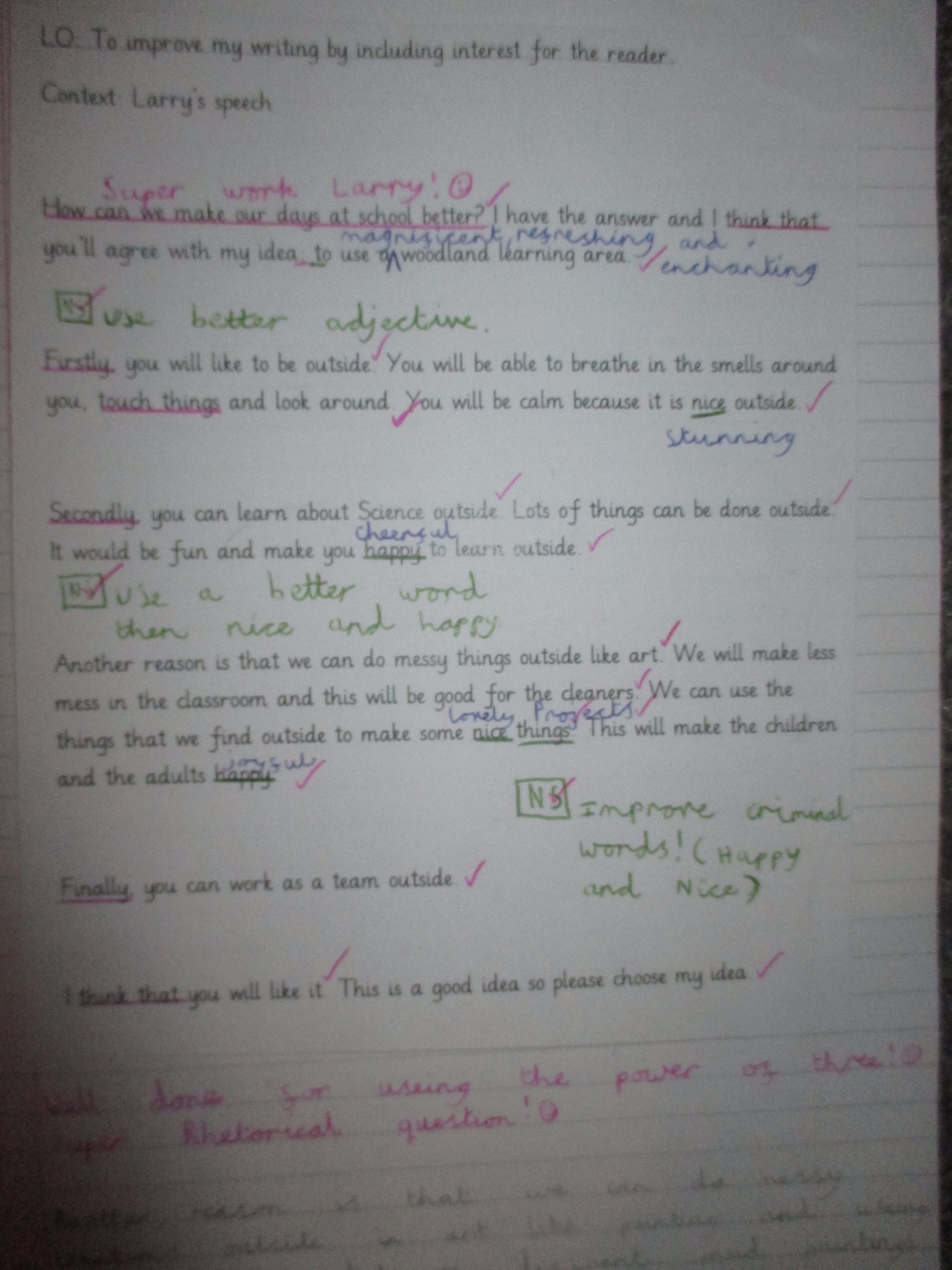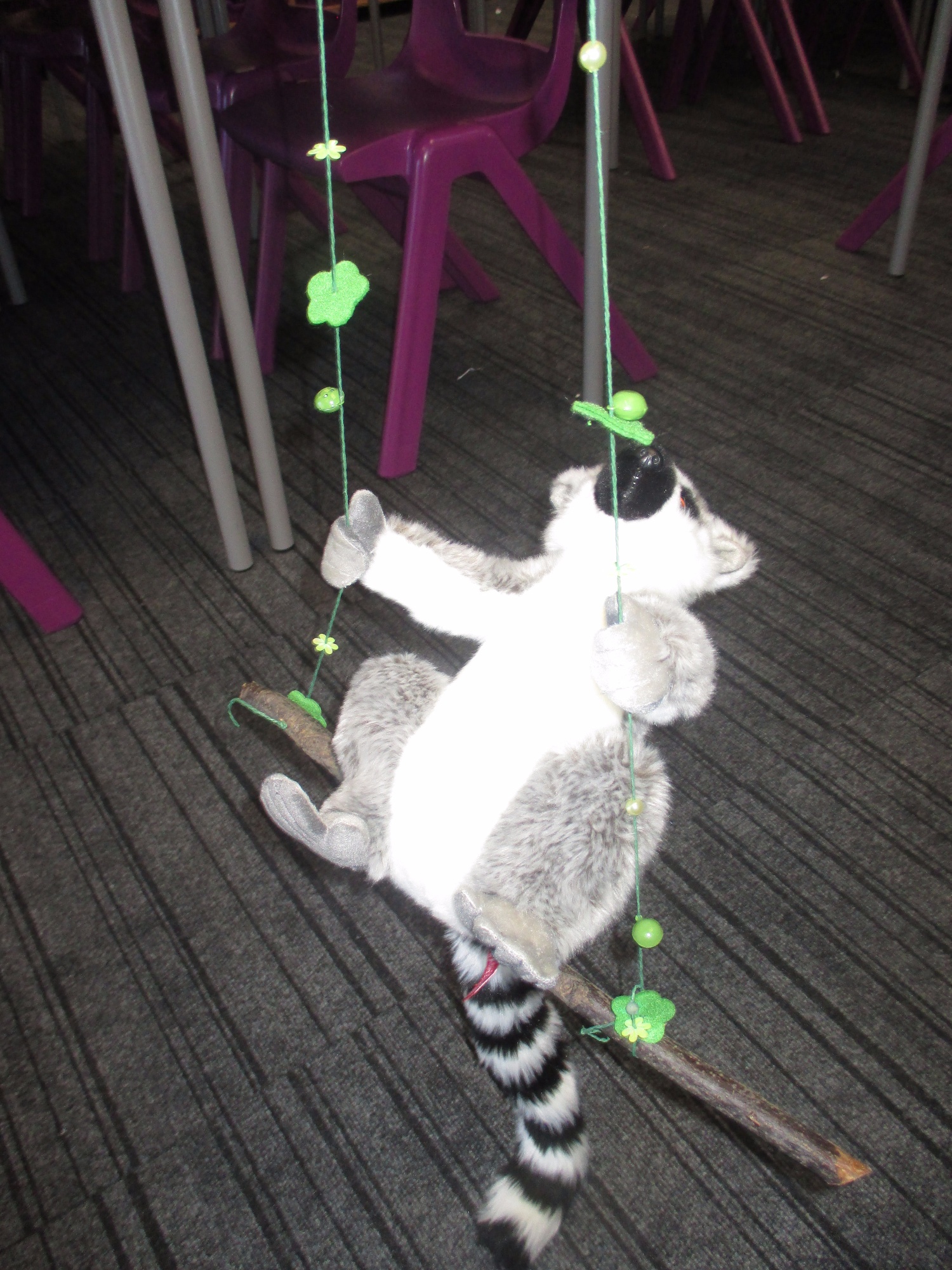 We've had another busy week in Y4 with everyone working very hard. The Lemurs have been studying the style of persuasive writing, using teachers' pink and green pens to mark Larry the Lemur's work.
Their poems and prayers for harvest are also coming along brilliantly with some children writing them at home too – wow! In Maths, we have been practising our times tables as well as problem solving with 4-digit numbers.
We are developing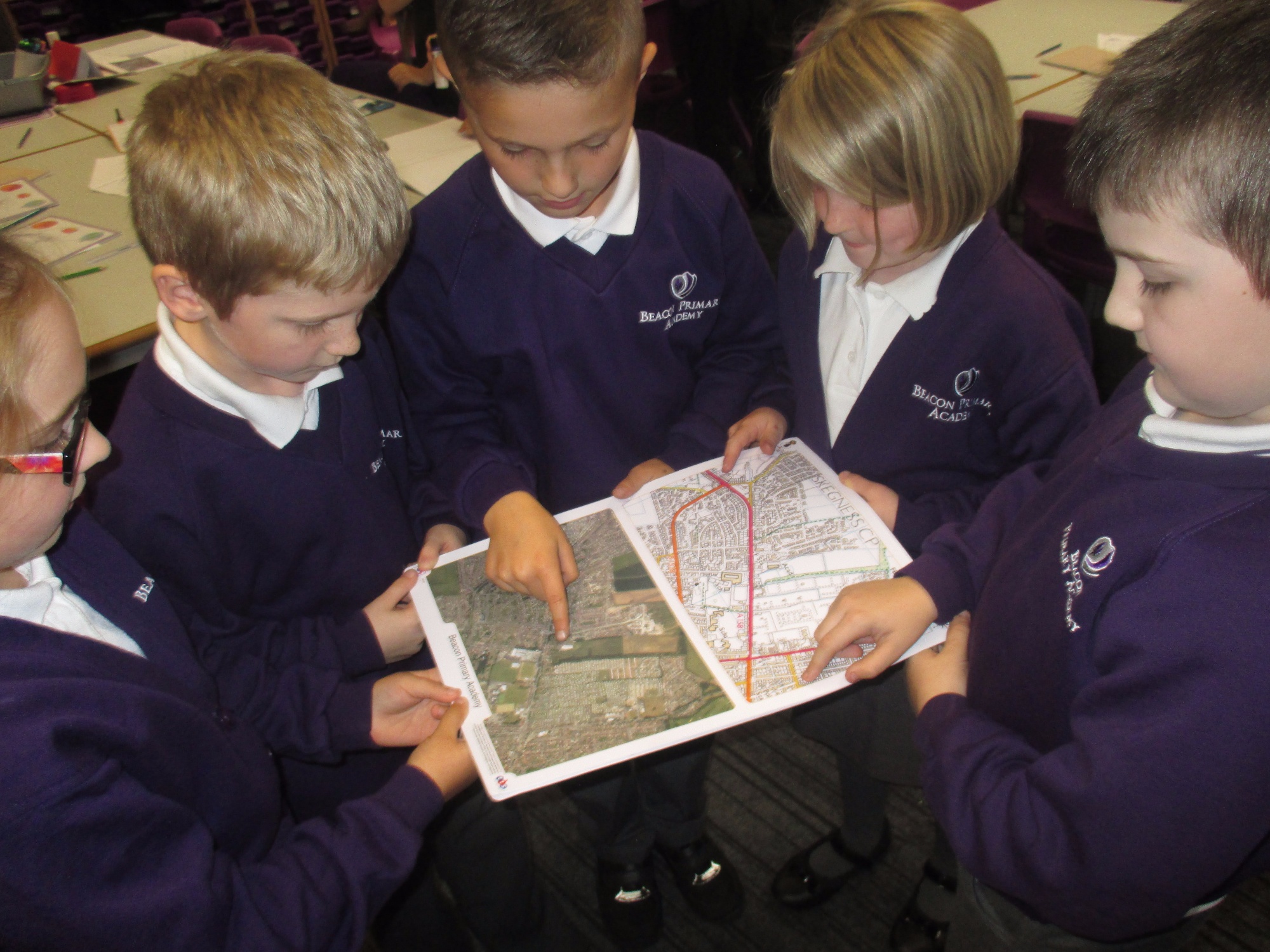 our map reading skills by finding and comparing the compass direction of our homes from BPA.
In Art, we have been learning about Gustav Klimt's 'Tree of Life' and have started planning our own in our sketch books. Our football skills are really developing now. It was certainly a fresh day out there too, so don't forget your tracksuits next week!
Week Beginning 25.9.17
This week Year 4 have been getting very creative with their writing, using different forms of poetry; we are writing some autumn and harvest poems to share at the Harvest Festival with you on 17th October. In Maths, we have been solving rounding and place value problems and taking on times table challenges. We have also enjoyed being spelling buddies by testing and helping each other with our tricky Y4 spelling list. Remember to keep practising these along with your times tables at home! In Art, we have explored the 'Who am I?' theme by creating Pop Art style pictures using our own photographs.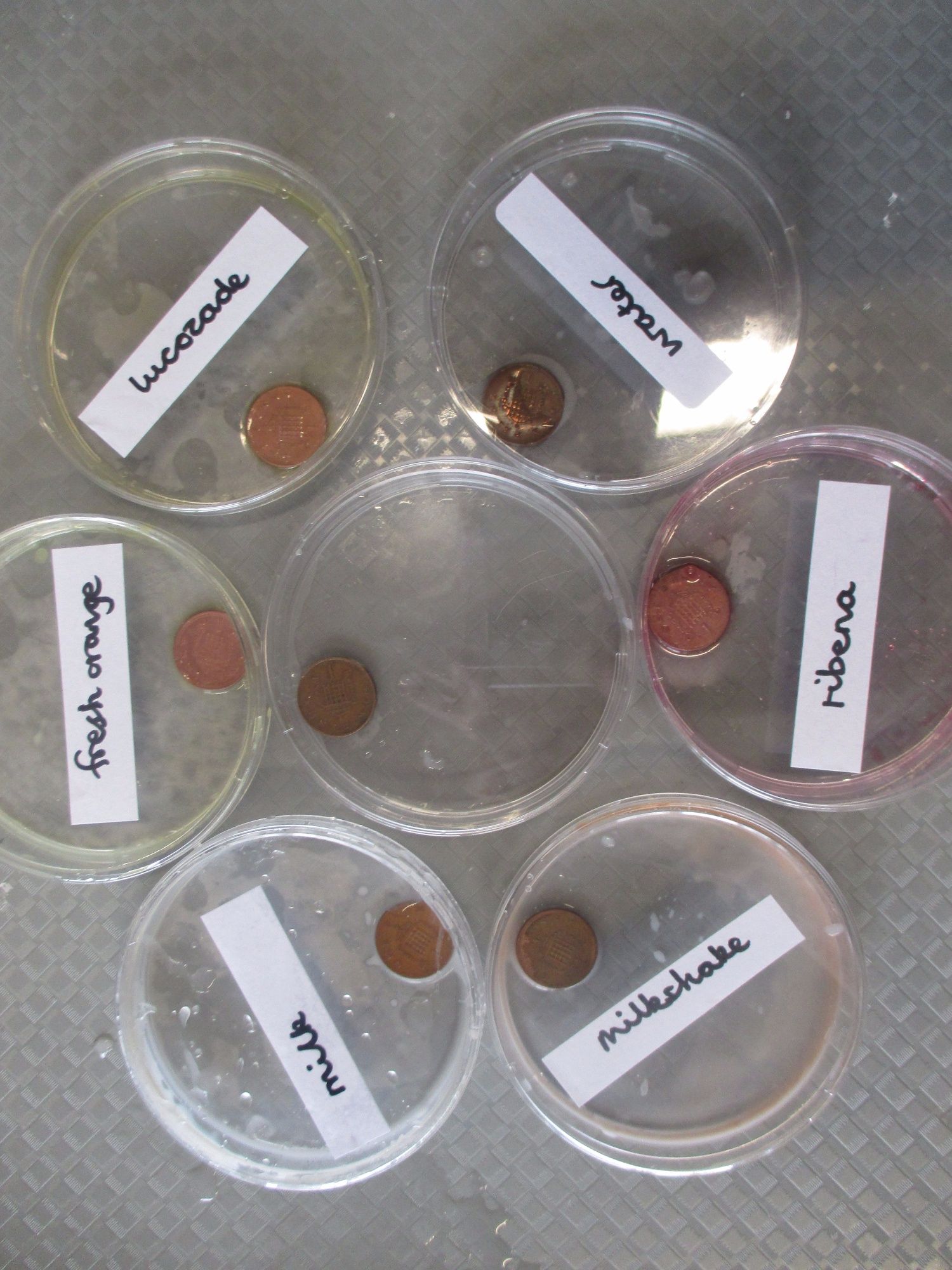 In Science, we found out which drinks caused the most damage to the coins in our investigation. Ask us about it at home!
Week Beginning 18.9.17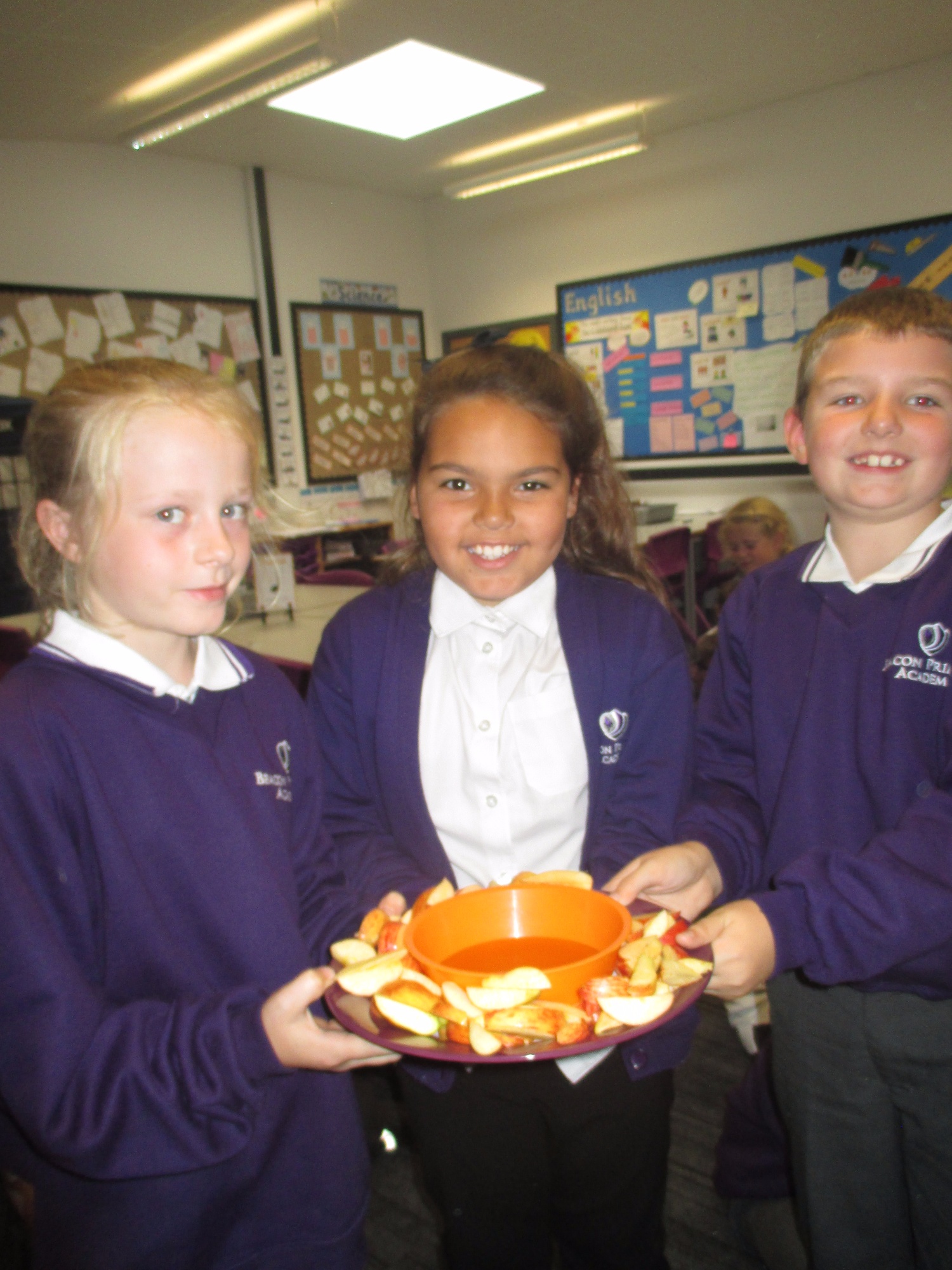 This week Y4 have been learning about Rosh Hashanah, the Jewish New Year. We all enjoyed the tradition of eating apples dipped in honey and we used our writing skills to plan and create non-chronological reports about this aspect of Judaism. We have been investigating our local area in Geography by studying Ordnance Survey Maps and aerial photos.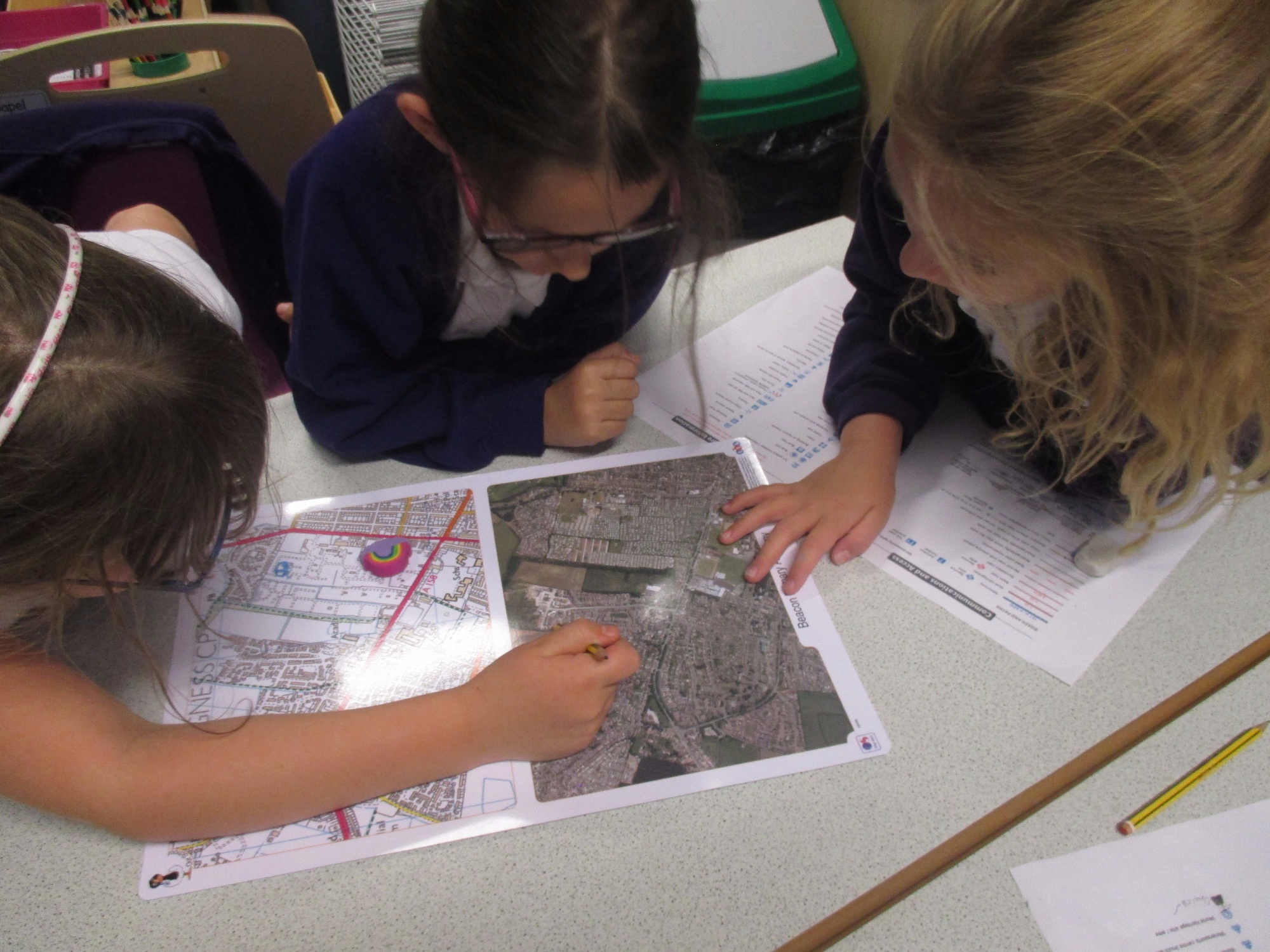 Y4 loved finding their houses on the photo and using a key to find more information on the map. We had another great football session improving our dribbling and passing skills. In Maths, we have been exploring different methods of written calculations and we'll be moving on to more written methods next week as well as using our times tables, so keep practising them at home!
Week Beginning 11.9.17
What an action packed week the Lemurs have had! In Science, we have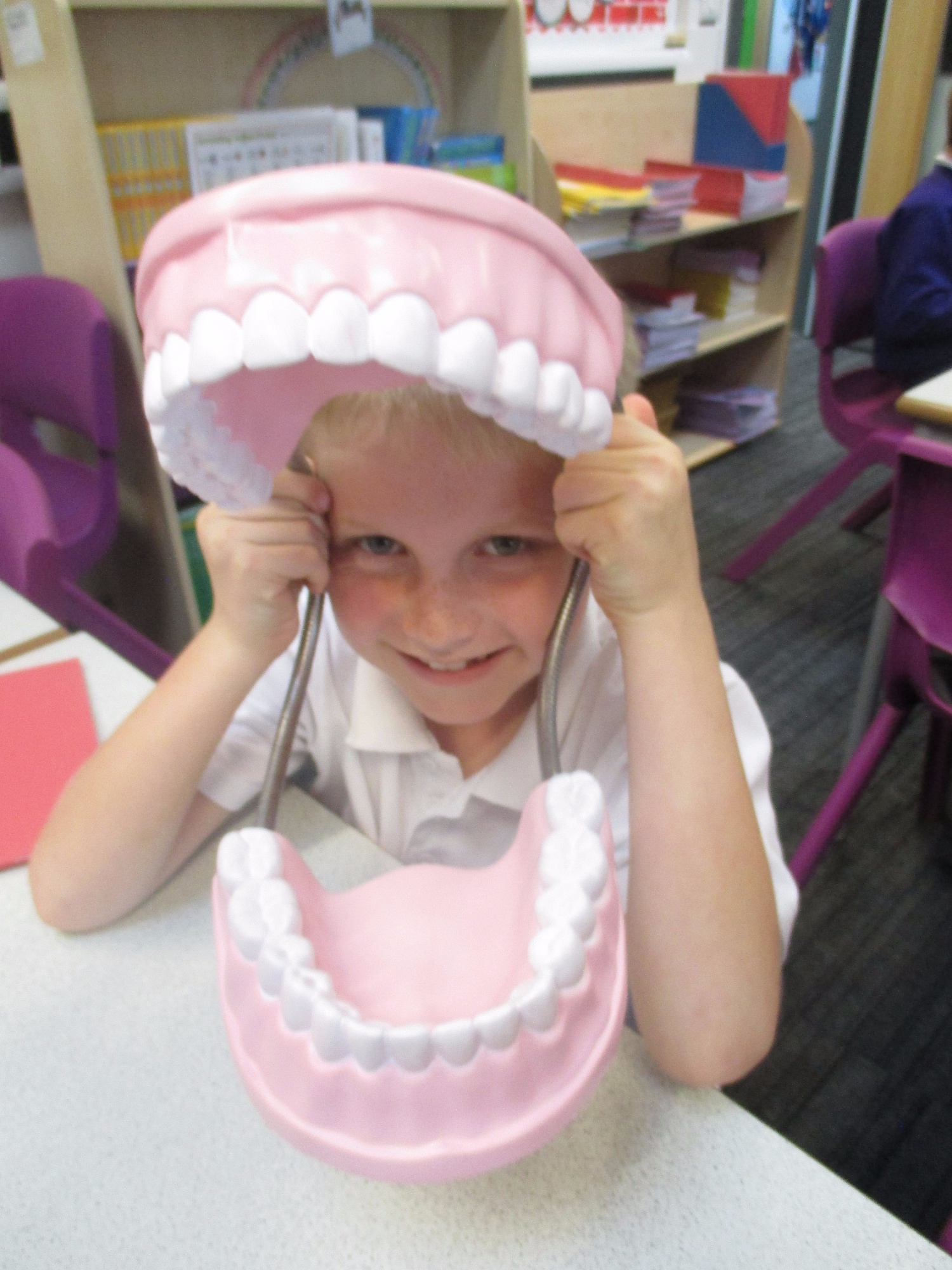 been learning the names and jobs of our different teeth and found lots of activities to help us on the espresso website; remember to try them out at home too!
We had our first P.E. session with our sports coach, Mr. Parker, who taught us some football dribbling skills and games.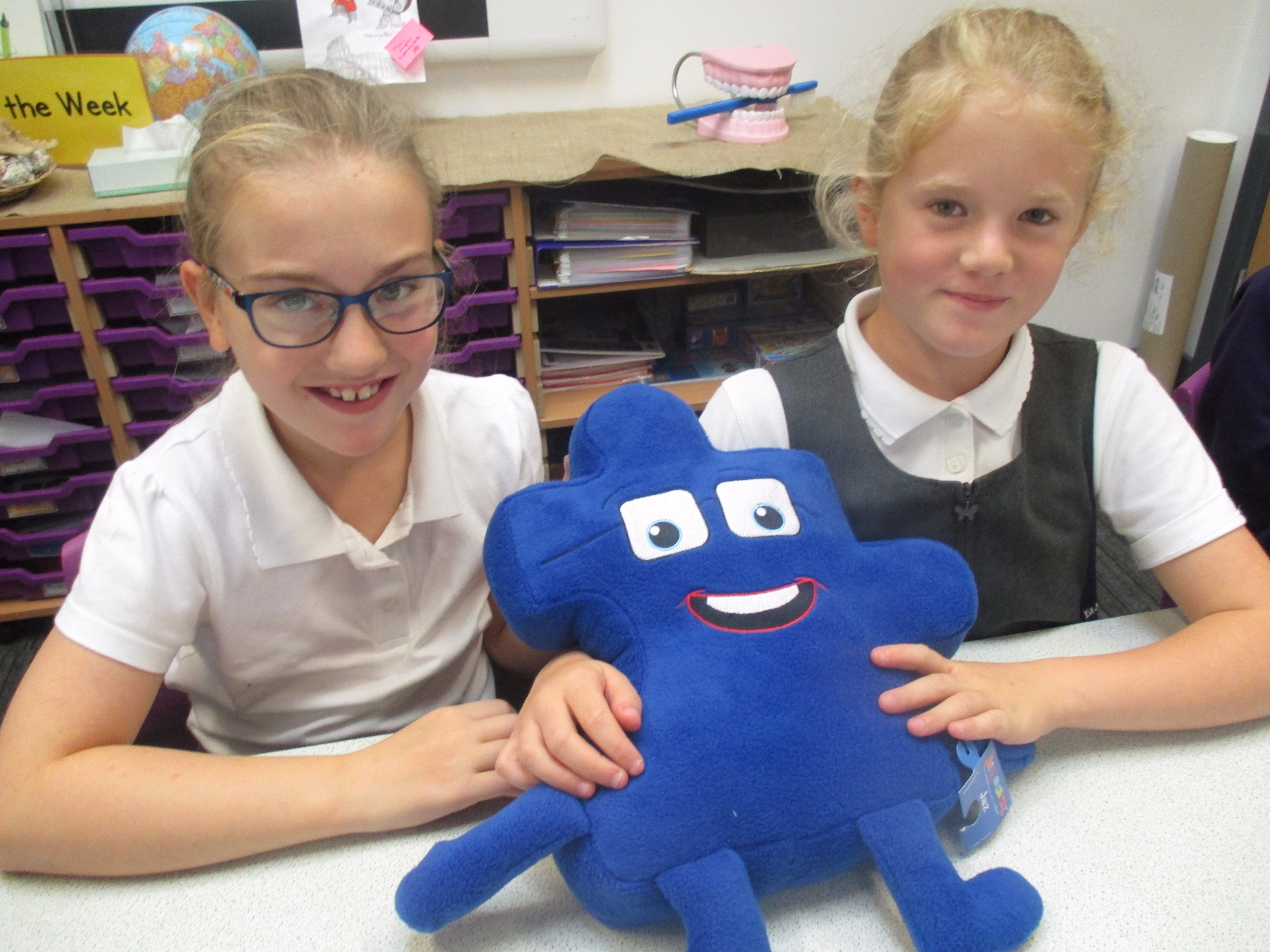 We met our new PSHE character, Jigsaw Jaz, and talked about how we can make our school community a better place by helping the adults who help us. We have also enjoyed our Roald Dahl-themed week by writing diaries about his characters, solving maths problems about them and drawing in the style of Quentin Blake.
Week Beginning 4.9.17
The Lemurs have had a super first week! In Maths, we have been learnin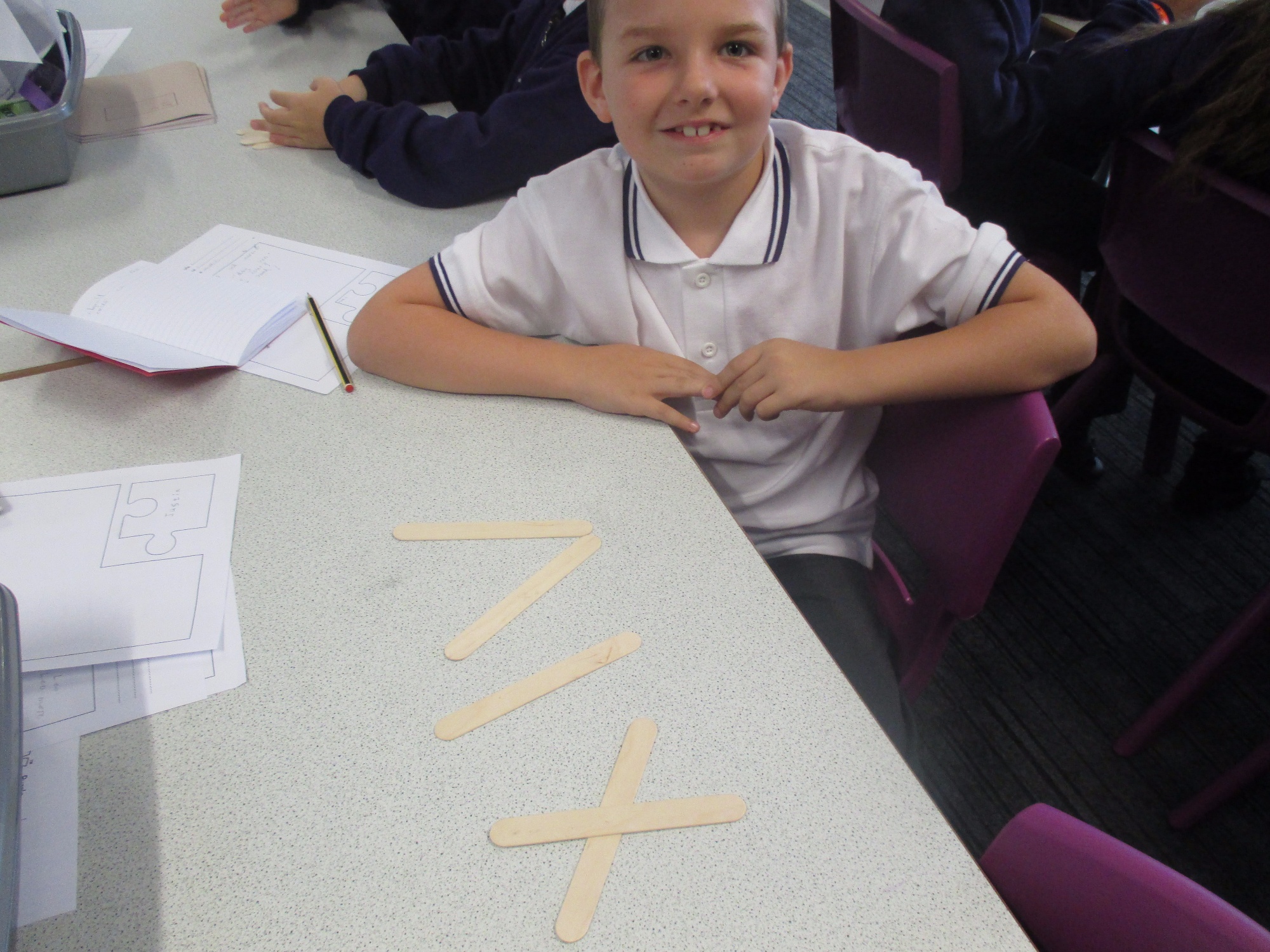 g about Roman numerals, taking the lolly stick challenge to create as many numbers as possible. At home, please look out for other examples of Roman numerals and see how many ways that you can make them.
In English, we have been reading information texts about teeth (our Science topic) and writing diaries from a crayon's point of view after enjoying 'The Day the Crayons Quit'. You could write more diaries at home pretending to be other objects.
We enjoyed our visit to our Woodland Area, coming up with ideas for our outdoor learning. Keep the ideas coming, Y4!